This is a Guest Post from Sarah Beckman author of Alongside
Many years ago, I had a best friend who was diagnosed with leukemia. She battled heroically for five years before she lost the fight. In those years walking alongside her through cancer, I witnessed countless people who made her situation just a bit better because they reached out to express their care and concern.
But many times when we get the "news" about someone's cancer, illness, loss or hardship, we struggle. On the one hand, we know we should do something. But we don't know what the something is. On the other hand, we inherently know loving others well in the face of their difficulties is a big part of what it means to live well.
I've got good news for you, though. Loving a friend, family member or co-worker in the face of their trial doesn't have to create a crisis of personal ability—if we have ideas for showing we care. Even better? If those ideas don't cost a small fortune!
So the next time you want to be there for someone, and express your support in a tangible way, here are a few ideas: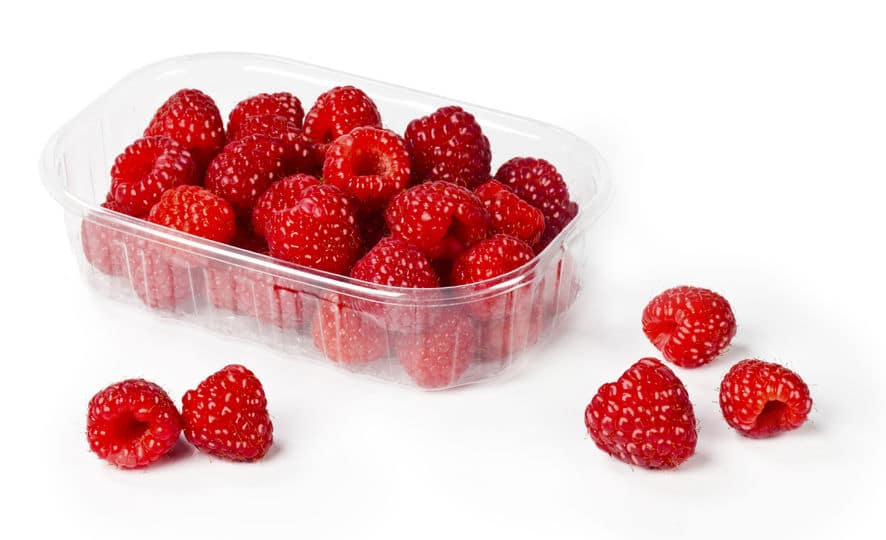 Find Their Favorite
When my best friend was sick, her husband faced the daunting task of balancing work, children and hospital visits. One thing I knew about him was how much he liked fresh raspberries. So I decided to deliver some to the hospital one day as a little pick me up for him in between work and visiting his wife.
We met in the hallway on his way out, and I handed him the unadorned plastic tray of bright red fruit. As we talked, he polished off the whole container in less than five minutes. It wasn't anything fancy or expensive, it was just a simple way to show that I cared, even though I couldn't change his harsh reality.
This gesture is what I now call, "find their favorite." If you want to show you care beyond the standard bring them a meal or send a card options, gifting favorites will serve you well.
Tap Into Your Talents
When someone you care about is facing trial, one of the first questions you should ask yourself is, "What do I do well that could benefit this person?" In other words, do you have abilities, skills or talents that you could offer them as a means of helping?
The list of your skills and talents is endless. Some might include: gardening, house cleaning, ironing, laundry, yard work, hair cutting, massage, music, singing, computer work, baking, finance, writing, accounting, law, praying, organizing, painting, counseling, shopping or errand running. (Hey, that's a talent!)
When you look at the situation and consider what you like to do, or are good at, you will see their needs through a new lens, and you can offer support and help without having to spend any money to hire these services out. And you will be doubly blessed, because it's way more fun to serve a friend in need by doing what you love to do!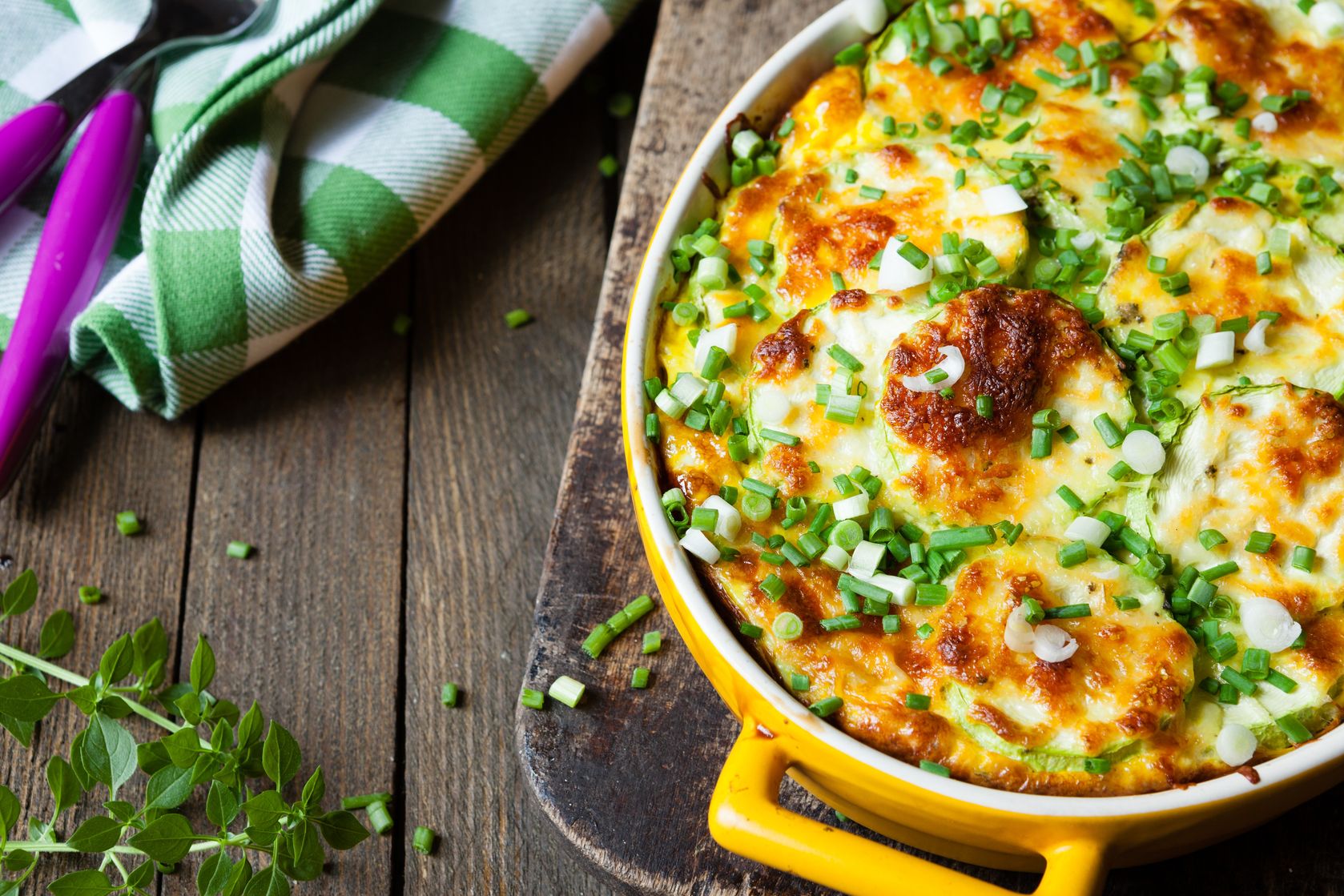 Give Good Gifts
When giving gifts you don't have to spend a fortune to make an impact. Some of the best gifts I've ever received weren't expensive.
Consumable gifts are some of my favorites to give! No one needs more idle trinkets to line their shelves when they're facing a crisis or extended trial.
Try making a consumable paper products kit (found on sale) including napkins, plates and silverware, to cut down on dishes during an extended period of recovery or for a grieving family. Add in a pack of thank you notes from the dollar store and a book of stamps and you have an inexpensive, usable treasure, as opposed to something that will collect dust in a corner somewhere.
Another good gift idea for a bereaved person or family is a funeral care pack. Tums, Sudafed (relieves crying induced headaches) travel tissue packs, breath mints and mini water bottles placed in a basket that you're not using from your own house makes a great gift (you can leave it on a front doorstep without bothering the family.) And you could always add in some chocolate for good measure. Because. Chocolate.
After one of my four back surgeries, one friend gifted me a selection of her "already been read" magazines! This was so great because I could peruse them at my leisure, and when I didn't feel like watching any more TV, they were the perfect diversion. I also didn't feel like she spent a fortune on magazines I might not ever read or like. When I was finished I could just recycle them – or pass them on to another infirm friend.
Offer Specific Help
One very well intentioned, yet unhelpful, phrase we commonly say when someone is hurting is, "Let me know what I can do." I'm guilty as charged. I've said this countless times to people I care about who are facing hard times.
But there is one big problem with this phrase—the person in need is not likely to ever actually let you know what you can do. When we offer up this vague and generic offer it puts the full burden on the recipient to come up with what we can do. And if their life is already in chaos, it's very difficult to keep all the plates spinning as it is, much less think of ways well meaning friends and family can help. (Or remember who offered.)
The solution is simpler than you can imagine. Instead of a blanket offer, you can offer something specific instead. That way, you will be offering something you can actually do and the recipient can take you up on it if they need it. It gives them a way to say yes or no easily, and also makes it easier to receive help because it's specific and tangible.
There are several options for helping in specific ways.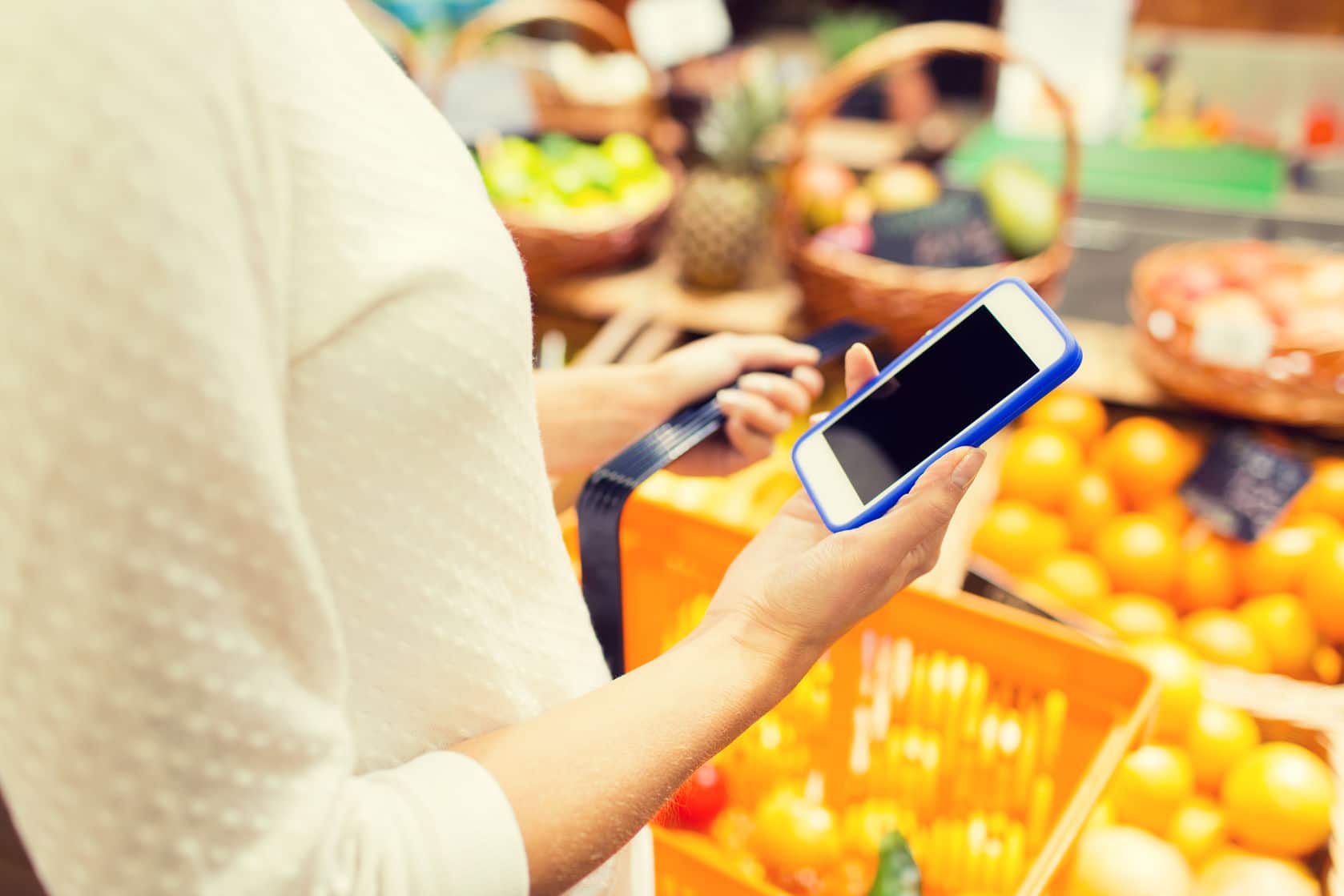 Offer What You're Already Doing
You're more likely to get a "yes" from the person you want to help by offering to do something you're already doing. Think about what you need to accomplish in a given week and offer those same things for the person in trial. If you're already doing it, it's easier for someone to accept your help without feeling like they've burdened you.
Some examples are offering to pick up items from the grocery or any other store, pick up dry cleaning, go to post office, bring kids home from activities/school or even bringing in the mail if yours is in the same location.
Offer To Do Specific Tasks
These options are great ways to show support and you can do one or more of them, or do one of them multiple times! Tasks include, but are not limited to, errands, grocery shopping, yard work, gardening, house cleaning, pet care, house sitting, rides to appointments, meals, fundraising, driving kids, childcare, visits, laundry, breakfast or lunch, use of a car or home for visitors to stay/use.
Some of the most valuable help I ever received came in the form of regular and specific offers. When I was on bed rest for eleven weeks with my third child, with a 4 and 2 year old under foot and a busy traveling husband, specific offers saved us!
One friend offered to bring dinner every Sunday night to a class at our house so that we'd have dinner for Monday to count on each week! Another friend offered to watch the kids each Wednesday night so my husband could get some much needed R & R outside of work away from home, dinner, dishes and bedtime. We also had people clean our house, watch our kids and drive my son to preschool regularly.
The best part about these specific offers is many of them don't have cost any money – just a bit of your time and talent. (Yes, I consider errand running a talent!)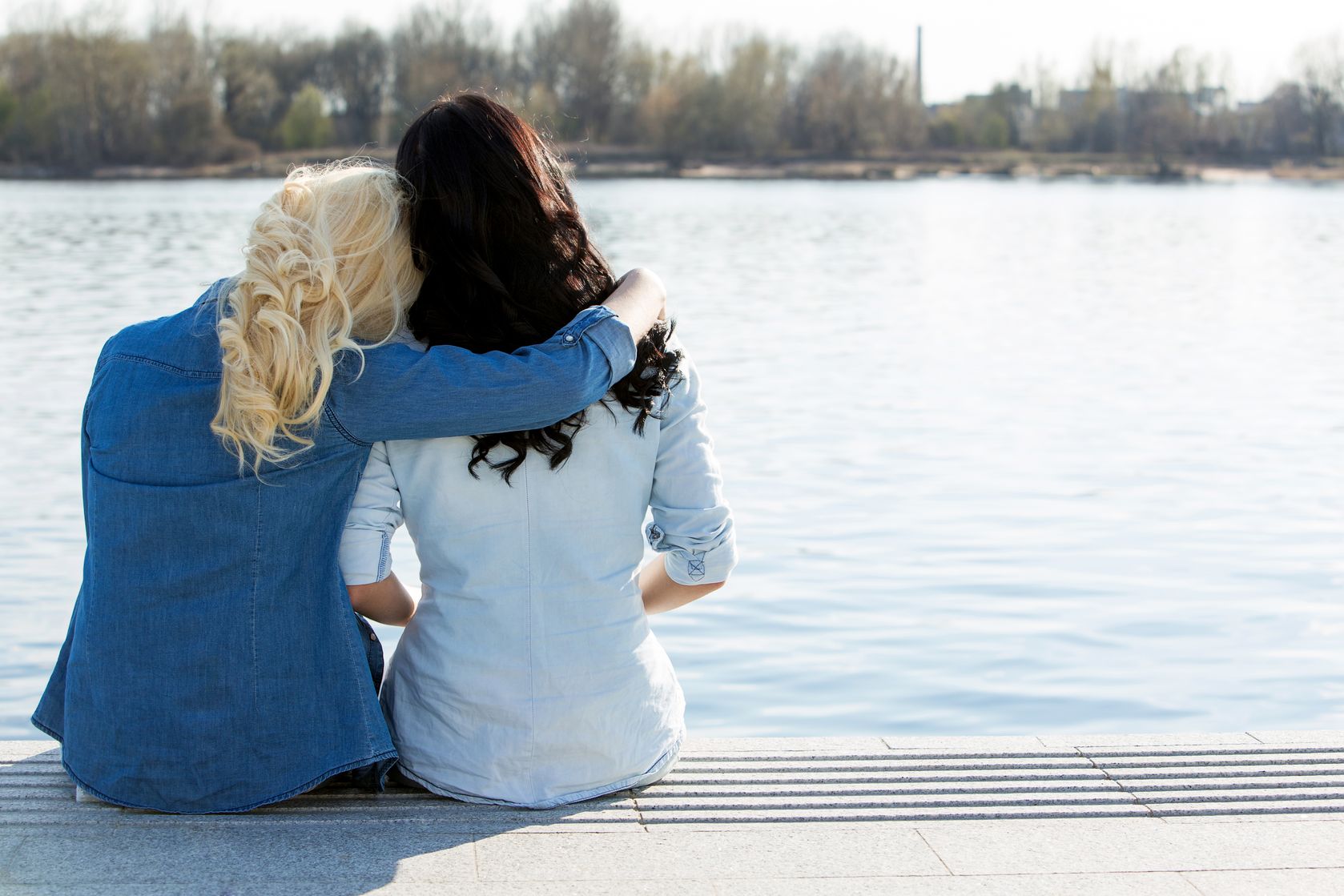 Never Feel Unequipped Again
Hopefully, the next time your friend or loved one is in need, you won't have to feel like you don't know what to do. There are so many meaningful ways you can reach into a hurting life and bring a dash of sunshine and joy. Any of these ideas would fill someone's cup—and keep your wallet full, too!
Question to ponder: When it comes to loving those who might be facing a trial, what ideas do you have for loving them well without spending a fortune? Leave a comment below.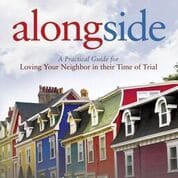 Sarah Beckman is an author and speaker, pursuing her calling to love people well. For more practical ways to walk with those you love through the rough patches of life, you can pick up a copy of her new book, Alongside: A Practical Guide for Loving Your Neighbor in their Time of Trial, at your favorite local or online bookseller.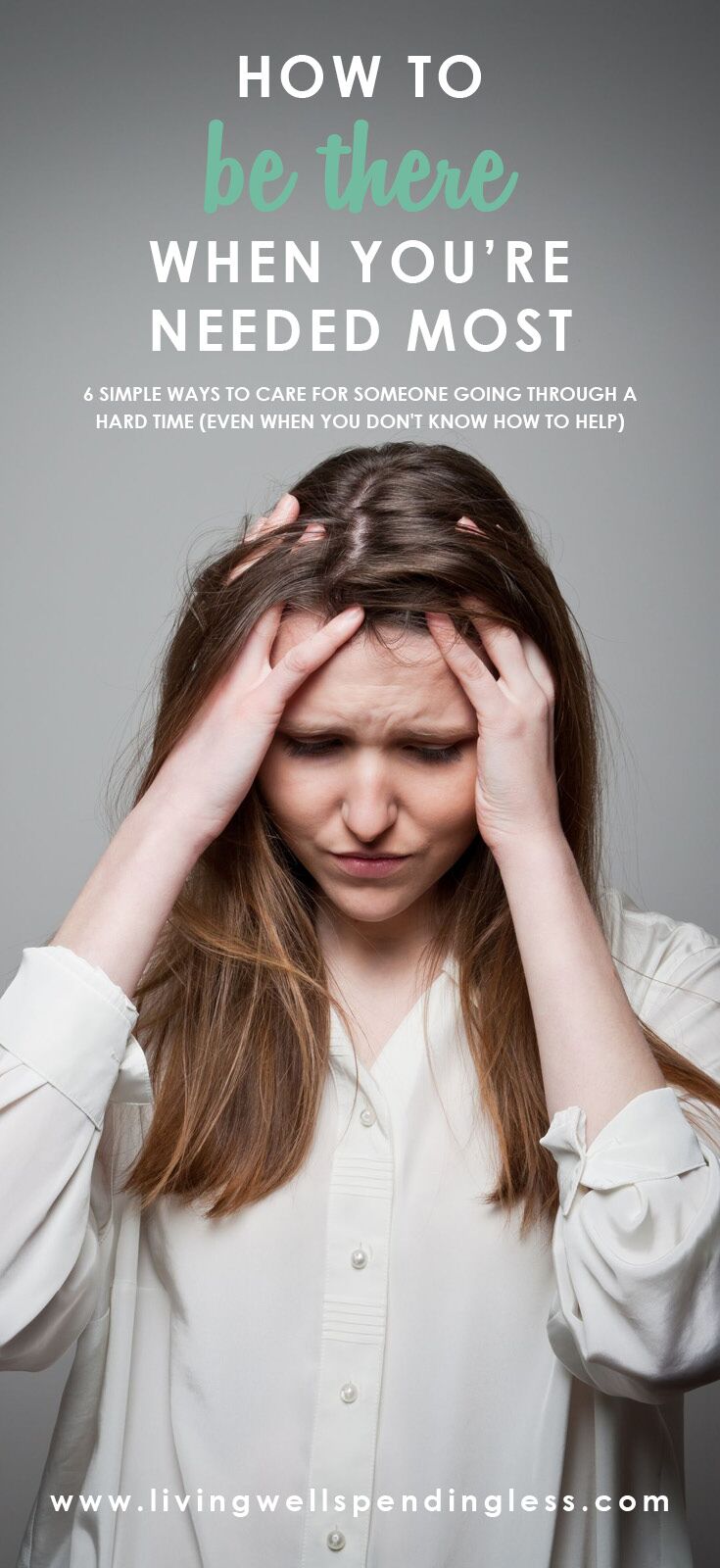 TAKE BACK CONTROL OF YOUR HOME LIFE
---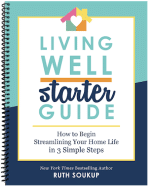 Ever feel like you just can't keep up? Our Living Well Starter Guide will show you how to start streamlining your life in just 3 simple steps. It's a game changer--get it free for a limited time!
If you love this resource, be sure to check out our digital library of helpful tools and resources for cleaning faster, taking control of your budget, organizing your schedule, and getting food on the table easier than ever before.