April is a crazy-busy time, between spring cleaning, tax season, kids' springtime sports starting, Easter festivities, and summer vacation saving and planning—there's a LOT going on, so if you're feeling overwhelmed and stretched a bit too thin…I get it!
Tis the season when we're financially focused on ways we can save money, but we still want to be sure we have the time and money to enjoy the beautiful spring weather and fun family activities.
Figuring out finances is a challenge for almost every family. So rather than trying to tackle everything at once, I've broken down a year of financial planning into month-by-month steps. This Financial Plan for the Year Series features tips and tricks for each month that will keep you energized and motivated all year long! Each month, we'll detail three simple action items (yes, just 3!) to help you take the next steps, save, get a handle on your budget, and find ways to organize and keep track of your finances.
Whether you're following along or just jumping in, you may already be feeling overwhelmed. Don't lose hope! If the thought of tackling three new ideas is making your head spin, set a goal to try just one each month.
You can do this!
Just getting started? Either jump right in this month or skip back to our January post to learn how you can create a financial plan for the whole year!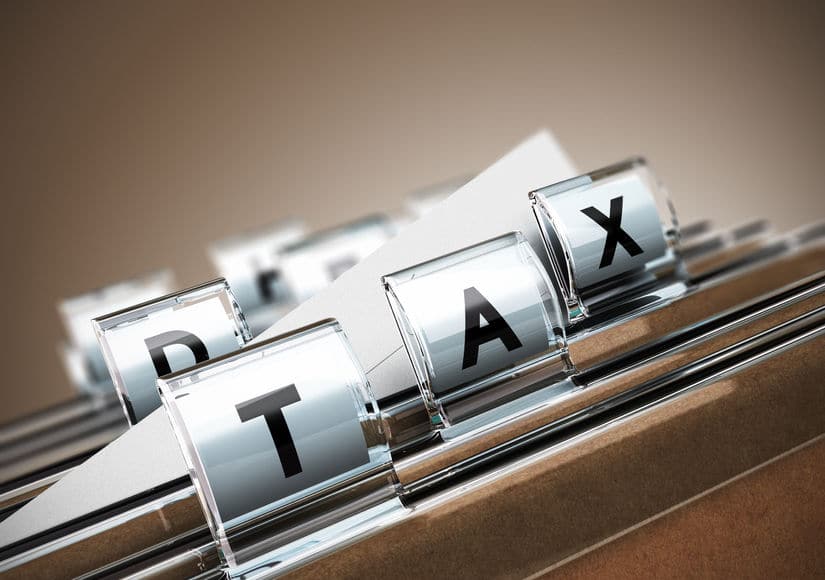 April: Tax Time, Meal Planning & Make More Money from Home!
April's here, so tax season is upon us. Most of us are thinking about finances during this time—whether we're worried we might owe money (and how to pay taxes without breaking our budget or killing our savings), or if we're getting a refund and we aren't sure the best way to use it toward our financial goals.
As spring gets going, we can also start to feel more social, so we may find ourselves going out more often or just grabbing a quick bite between baseball, track and soccer practice. Starting to meal plan and eat at home more often can help us stay on track with our budget.
Lastly, if you're having a tough time making progress on your financial goals, it might be time to explore a few options to generate some extra money from home.
Without further ado, let's get started on April!
Action Items for April:
Make the Most of Tax Time
Meal Plan and Eat at Home More Often
Find Ways to Generate Extra Income from Home
Before You Start: Review Your Goals
What are your financial goals? Are you trying to stay on budget? Build up a savings account for emergencies? Pay off debt? Or just make the most of your income?
Whatever your financial goals, take some time at the beginning of the month to see how you're doing. Maybe you need to revisit your budget or maybe you have some summer plans you'd like to save for and you're wondering how to work them in? Do you need to take some time to get organized before you go forward? Sometimes it helps to take a moment to get a handle on what we have so we can figure out what we need in the future.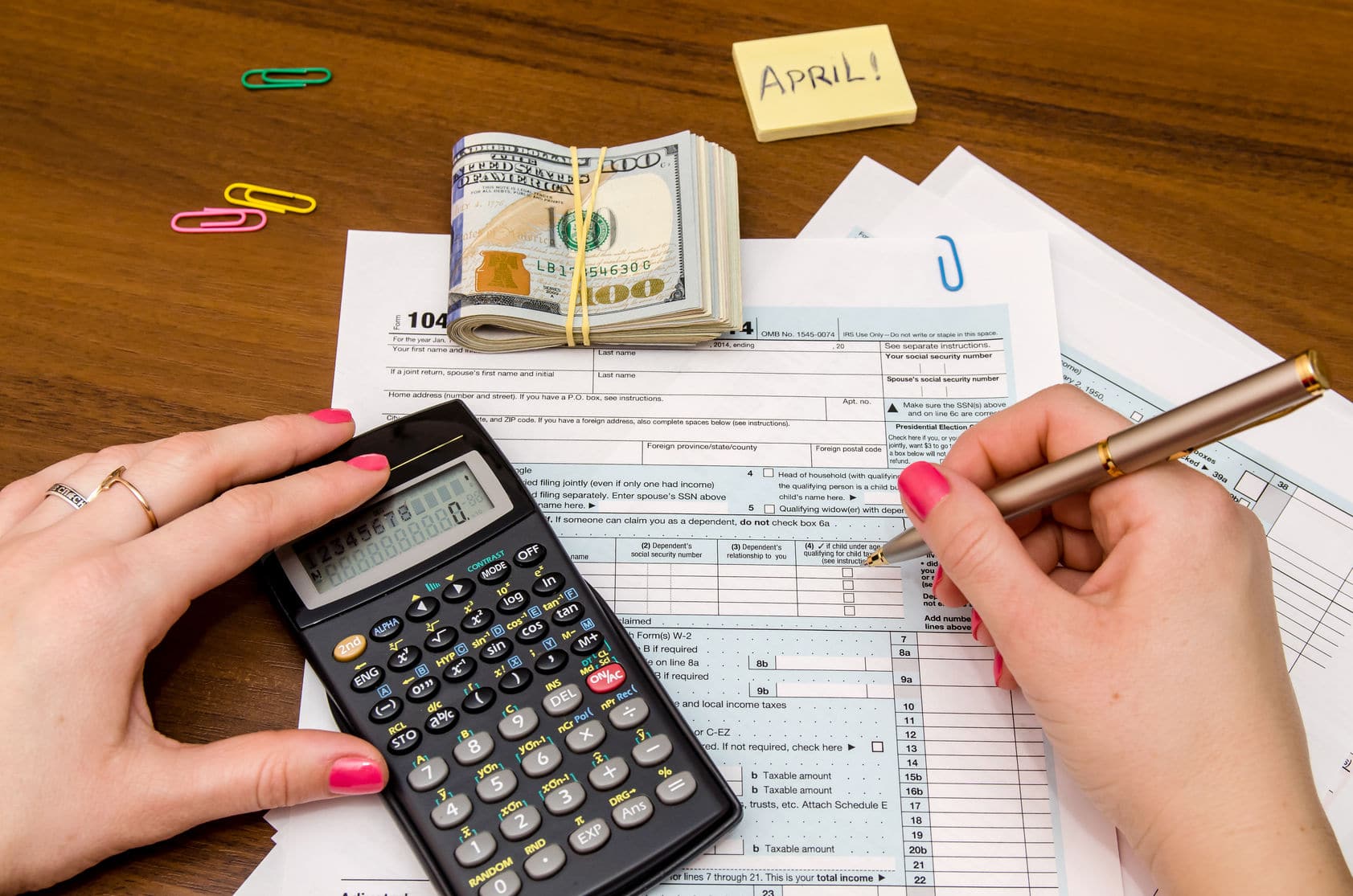 1. Prep for Tax Time
Normally April 15th (unless it falls on a weekend or a holiday), tax day always seems to sneak up on me, which always makes April feel like a financially challenging month.
When it comes time to figure out your taxes, you can often save money by hiring a professional. While there are plenty of software options out there (like TurboTax or TaxAct), if you're married, own a home, or have experienced any financial changes over the last year, it might be best to consult a professional. (Plus, hiring a tax pro will certainly save you TIME.)
If you're unsure where to look, find an Endorsed Local Provider. These tax professionals are vetted and endorsed by Dave Ramsey. So you can rest assured they'll be up on the latest in deductions and credits to help you save as much as possible on your taxes.
In a perfect world, you should break even with taxes. If you receive a refund that actually indicates you've withheld more than you needed to (so you've missed out on the interest and ability to invest that money for a whole year). If you owe, you may want to examine your withholding status for next year, so you break closer to even in the future.
If you get a refund: Want to be sure your tax refund goes farthest toward helping you achieve your financial goals? Well, first off (sorry): don't run out and spend it on a shopping spree. Instead, consider more practical options like paying off a debt, putting it toward your emergency fund, adding it to your savings, or investing it in your retirement. It's not the most exciting answer, but it's the most financially sound.
If you owe: First of all, don't panic. But if you owe, you do have to pay. You know what they say: death and taxes—the two inevitabilities of life. (Ugh.) Avoiding it, putting it off, or trying to hide from it simply won't help. File your taxes on time and pay as much as you can. Use your emergency fund if you need to, for now. Then, work with your accounting professional to figure out how much you can afford to pay and keep moving forward. If you owe a lot, be sure to discuss how to adjust your withholding status so you can avoid owing so much in the future. I know this sounds tough, but it's tough love. You can definitely handle this!
If you're an independent contractor, you might be a little surprised at how much you owe in taxes, especially if you're just starting out. Make it a point to tuck away about a quarter (perhaps a little more) of your income next year if taxes aren't withheld from your paycheck. If you're making more and more money each year, you'll eventually need to start paying quarterly estimated taxes, which will help you avoid owing a huge chunk of money at the end of the year. If you need help, your accountant should be able to recommend how much to pay in each quarter and they should provide you with payment vouchers so you'll easily know where to send your money and when. Also, be sure to ask your accountant about any additional business expenses you can claim as tax deductions, such as your home office space, internet, phone, travel costs, and other items and services you may have overlooked that might be business-related.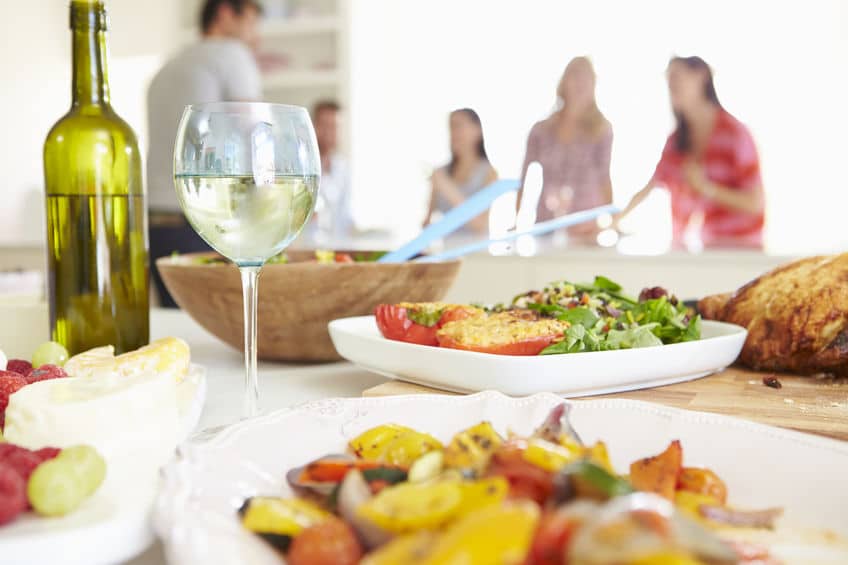 2. Meal Plan & Eat at Home
If you're feeling overwhelmed with all this tax time talk, one of the best ways to save money is by eating at home as often as possible. You know the saying, "If you fail to plan, you plan to fail"? Well, it definitely applies to meal planning. If you want to be successful at eating at home, meal planning will help tremendously.
I realize meal planning can sound a little (or a LOT) intimidating, especially if you're totally new to trying it out. However, meal planning can make your life SO much easier—I promise!
Follow my Meal Planning 101 Guide if you need help getting started. There are a few different options to try: Freezer Meals (meals you make ahead on the weekends when you have more time, which you simply warm up on weeknights); the "Just Wing It" approach (cooking based on what you commonly have on hand or what was on sale) or the more traditional Meal Planning.
If you opt for traditional meal planning or even freezer meals, take time to browse through some of the recipes/plans on this site for ideas. Most meal plans come together in 10-15 minutes of prep, so you can make a whole bunch of meals all at once. (Try 10 Meals in an Hour!)
That's one of the greatest things about meal planning. With just a little time on the front end, you can save SO much time on weeknights when you don't have the time or energy to deal with planning a family meal. Meal planning gives you an opportunity to look ahead at the week, consider what you have on the docket, and then quickly and easily come up with an answer to the eternal question, "What's for dinner?"
I dare say that meal planning/eating at home is one of the biggest ways you can become a great debt slayer, slashing your budget and saving money (all while enjoying delicious food that your family will actually eat)!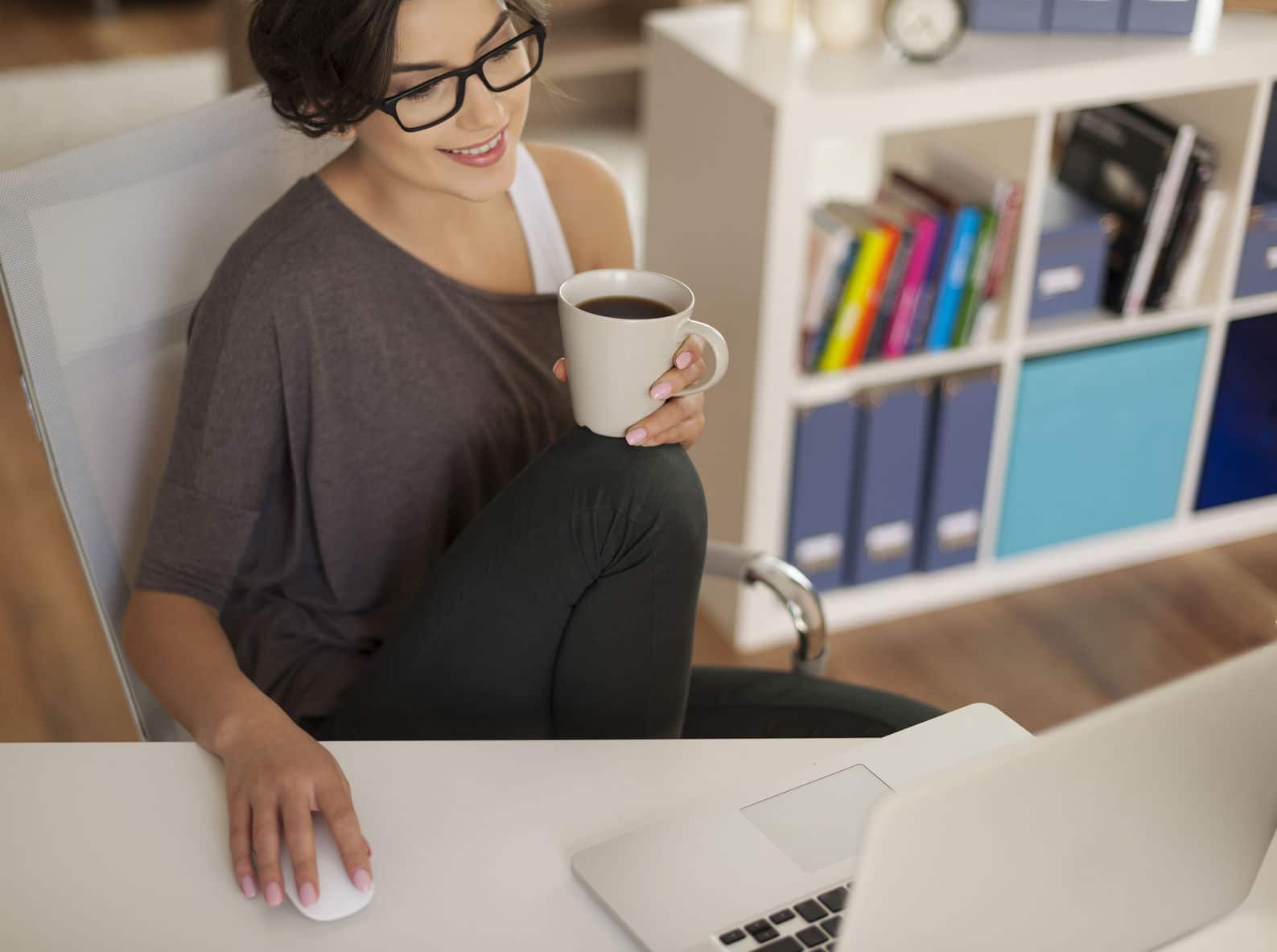 3. Find Ways to Generate Extra Income from Home
If you're having a tough time making ends meet or if you'd really like more money for your upcoming summer vacation, it may be time to figure out a few ways you can earn some extra money from home. There are plenty of fairly simple ways you can earn a few extra dollars to help stretch your budget.
First look at your areas of expertise. Do you love to write? You could try blogging, becoming a virtual assistant, or even doing freelance work. Are you amazingly crafty? Consider party planning, teaching craft or arts classes out of your home, or even selling your creations on sites like Etsy.
You can earn extra money through sites like eBay, selling thrift-store finds and products, or you can try your hand at becoming a representative for many of the multi-level marketing options out there. (Just do your research first because many of them require a great deal of time, up front investment, and selling to be profitable.)
If you're a stay-at-home mom, consider taking on childcare or even pet sitting during the day. You could teach lessons or offer consulting services in your area of your expertise. If you have a way with seniors, you can check with your local senior center to see if there's someone looking for an assistant.
For those looking for just a little extra money from a lower-effort job, try Inbox Dollars, Swagbucks, Ibotta, Viggle or Rakuten formerly Ebates. These and other apps allow you to earn points and store credits by completing simple tasks like taking surveys, shopping or watching TV, and some even offer rebates for items you were already planning to purchase.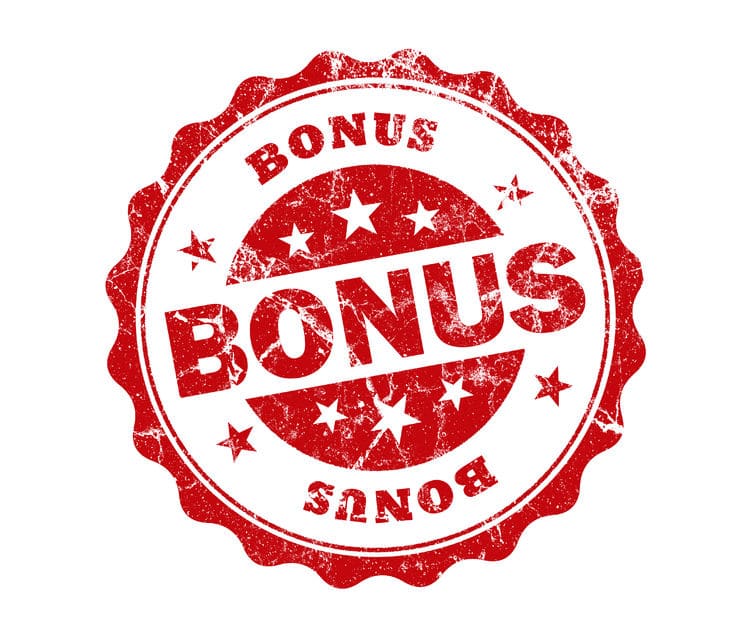 Bonus: Best Purchases in April
The housing market usually opens up in the spring, so if you're in the market for real estate, spring is a good time to buy.
If you aren't planning for a big move, April can be a great time to find thrift store items (everyone's spring cleaning) and it's also a good time to buy vacuums. Spring organization + tax time means office supplies also go on sale. Additionally, you can find discounts on certain electronics (such as TVs) that are marked down in the hopes that people will blow those tax refunds (but you've got a better plan)!
Spring clothing (often suitable for summer) is usually clearing out around this time, so watch for great discounts on dresses, skirts and bright, light fabrics. It's also the best time to buy athletic sneakers, as many runners are transitioning to running outdoors and preparing for summer races.
Easter candy and traditional foods like ham will go on sale right after the holiday. Seasonal veggies like asparagus, peas, radishes and lettuces are also in great condition and on great sales in the month of April.
As we move through April, the days get longer and brighter and everything starts to feel more upbeat and motivating. Use that excitement and "spring fever" to keep focused on your financial goals!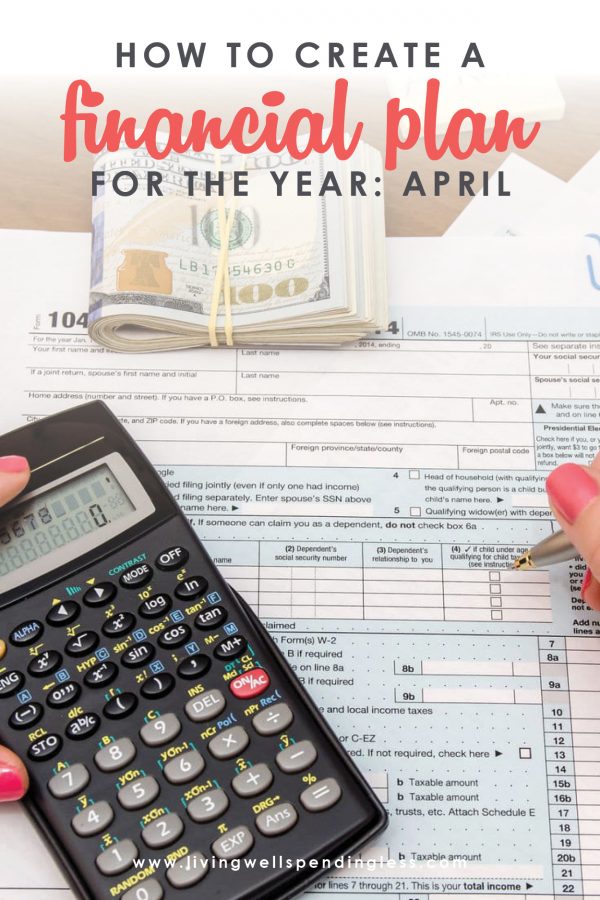 TAKE BACK CONTROL OF YOUR HOME LIFE
---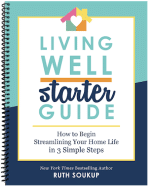 Ever feel like you just can't keep up? Our Living Well Starter Guide will show you how to start streamlining your life in just 3 simple steps. It's a game changer--get it free for a limited time!
If you love this resource, be sure to check out our digital library of helpful tools and resources for cleaning faster, taking control of your budget, organizing your schedule, and getting food on the table easier than ever before.