It's September, which means for most of us, fall is here!
And I don't know about you, but I am a total sucker for all things autumn. The leaves start turning colors (well, everywhere but Florida), there's a fresh crispness in the air (well, everywhere but Florida), and Pumpkin Spice lattes abound (okay, so I take mine iced, but still….it's the just the idea, right?)
But what I really love about fall is that the the hustle and bustle of summer plans and mixed up schedules are behind us and we're settling back into school year routines. What a great time to focus on finances!
If you're just jumping in to our Financial Plan for the Year series, September is a great place to start—and if you've been following along each month, now's a great time to recommit! (Curious about our Financial Plan for the Year series? Jump back to the beginning of the year here.)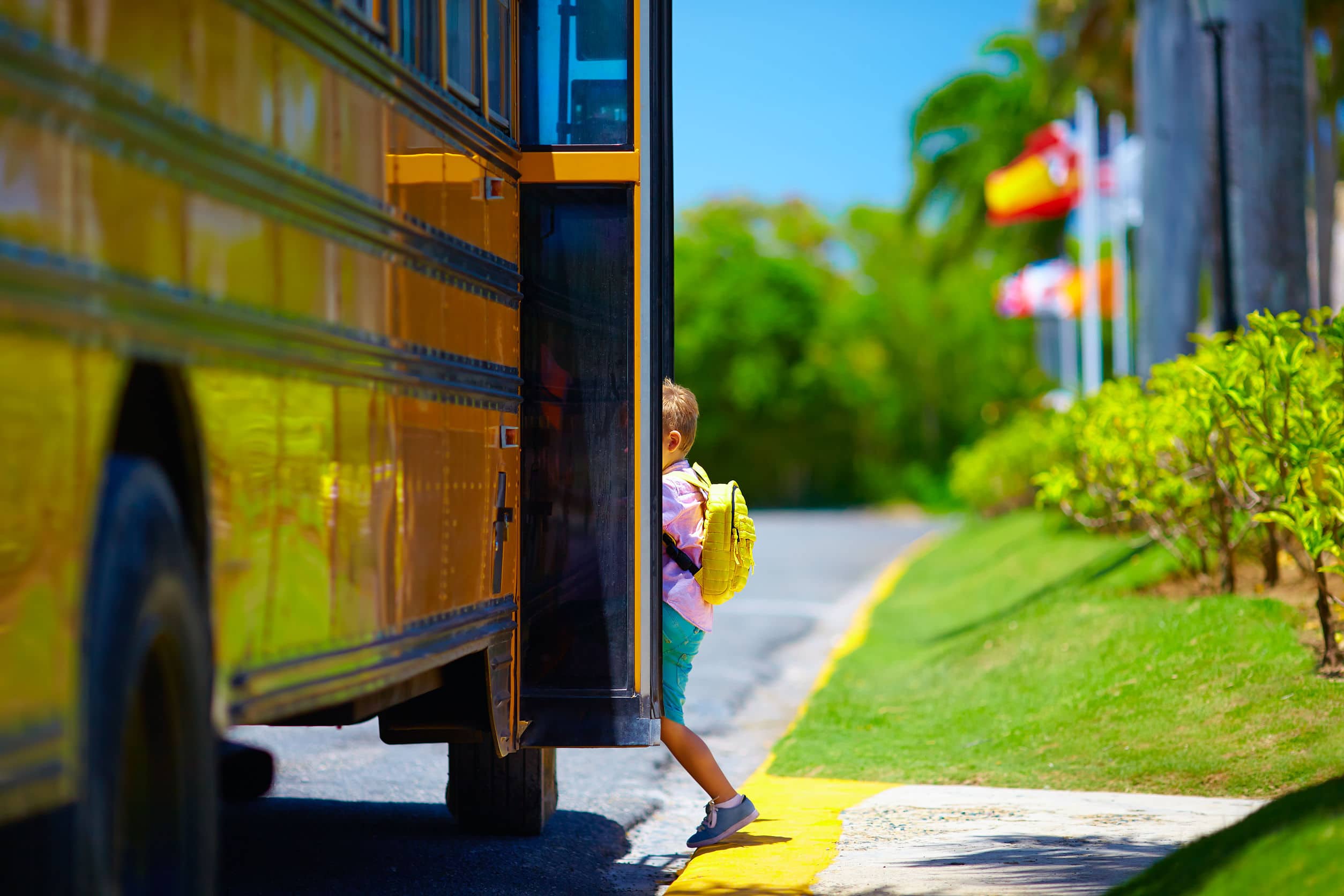 September: Start Fall Right to Finish the Year Strong
With the kids back in school and the holidays still on the (semi-)distant horizon, September takes on a feel of re-commitment and renewed motivation.
It's a perfect time to attack a big job, like taking on a month of zero spending to really make headway on your savings or starting to plan out your long-term financial goals. There's still time before the end of the year to make major headway and plan where you'd like to be in the next five, ten, even twenty years down the line.
In the shorter term, September is also a great time to implement a few tips and tricks to help you save on seasonal expenses like school lunches. We'll go over some great practical tips to create lunches kids love—for less!
Action Items for September:
Try a Zero-Spend Month
Take the First Steps Toward Planning Out Long-Term Financial Goals
Create Lunches Your Kids Will Love—For Less!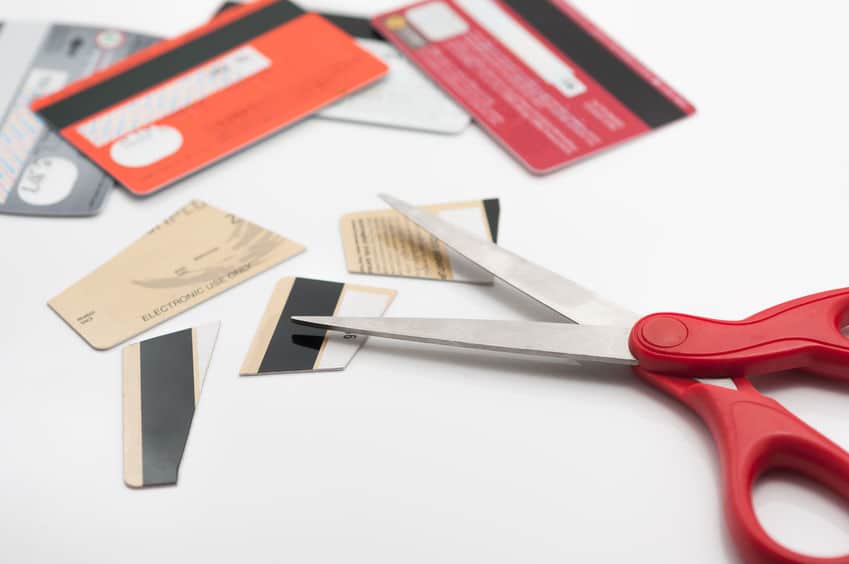 1. Try a Zero-Spend Month
The early months of autumn are a great time to take on our 31 Days of Living Well & Spending Zero Challenge. This popular no-spending challenge is a great way to financially "reset" and see major progress on your money goals.
You may be thinking, "No spending for a whole month? That's impossible!" But believe me, you can do it! Here's how it works: You commit to spending zero for 31 days. Some readers make exceptions for items like gas or basic groceries. Others find more success when they go cold turkey and drop all spending for the entire month.
Is it tough? Well, yes, it's definitely a challenge, but it's also extremely rewarding. By the end of the month, you'll boost your savings, learn how to maximize the assets you already have on hand, and start to build life-long habits to keep you moving toward financial freedom!
Ready to jump in? I've broken the no-spend challenge down into day-by-day steps and goals. Some of them may sound familiar—perhaps you've already started implementing some of the ideas. A few of these activities might seem easy (like eating at home, organizing your budget or calling to reduce your bills). Other days might stretch your resolve and creativity a little more.
The secret I hear time and time again about the 31 Days of Living Well & Spending Zero Challenge? It's a little bit fun! I know it sounds crazy, but it's true! Taking on this challenge will give you the opportunity to do something hard, but not insurmountable. When you finish, you'll see real results and you'll find renewed motivation.
It's a great project for couples and families to take on together because you really work out innovative, and yes, fun ways to stay entertained, enjoy meals and face a few challenges with creativity and teamwork.
So, if you're ready to do it, check out the 31 Days of Living Well & Spending Zero Challenge or simply commit right here, today. See if you can go the entire month of September without spending a dime! Think of where your savings will be at the end of the challenge. (And yes, September only has 30 days—but don't worry, the no-spend challenge still works great in shorter months.)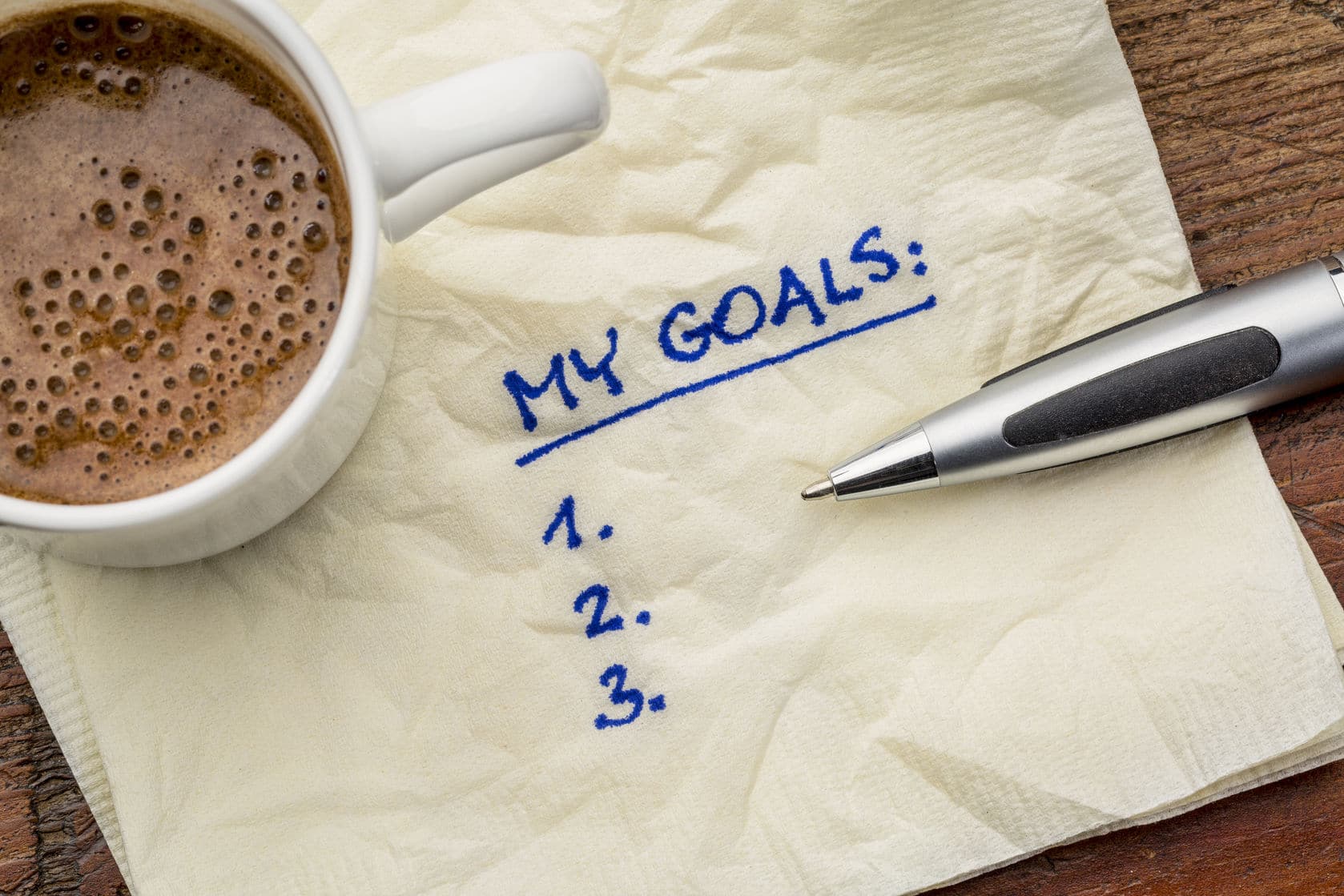 2. Take the First Steps Toward Planning Out Long-Term Financial Goals
A common concern I hear from readers? Many of us don't feel prepared for retirement. For young families, retirement might seem like a nebulous goal way out in the distance. For others, the goal is looming on the horizon, but daunting, if not impossible, to reach.
If you've created a budget and put away an emergency fund and you're working to become debt free, one of the next areas to examine is your long-term financial goals. Don't limit your goals to retirement, either. Maybe you're hoping to save up for a down payment on a home someday. Perhaps you're concerned about putting away money to help your children with their college education. Maybe you're looking at the prospect of long-term care for a parent or family member.
Many of us in the "sandwich generation" are stuck between some big financial boulders. We might be saving for our kid's college tuition, paying off our own student loans AND wondering how to help our parents navigate their elderly years and monetary challenges. It's a tough spot.
If your long-term financial goals are keeping you up at night, it's time to sit down and sketch out the lay of the land. Instead of simply focusing on the next bill and the next month (or even the next six months), think of where you want to be financially in five, ten or even twenty years. Is your goal to be debt free? Retired? Do you plan to pay off your mortgage and student loans?
Once you get an idea of where you'd like to be, work backwards. What would it take to reach your financial goals? The number might be large and even intimidating, but break the number down year-by-year to discover your savings goal.
If you're ready to start investing in your long-term financial goals, one of the best first steps is to meet with a financial consultant or advisor. Find an Endorsed Local Provider or a SmartVestor through Dave Ramsey's website. These financial experts will steer you in the right direction and take on the role of teacher and guide to help you navigate through your financial future.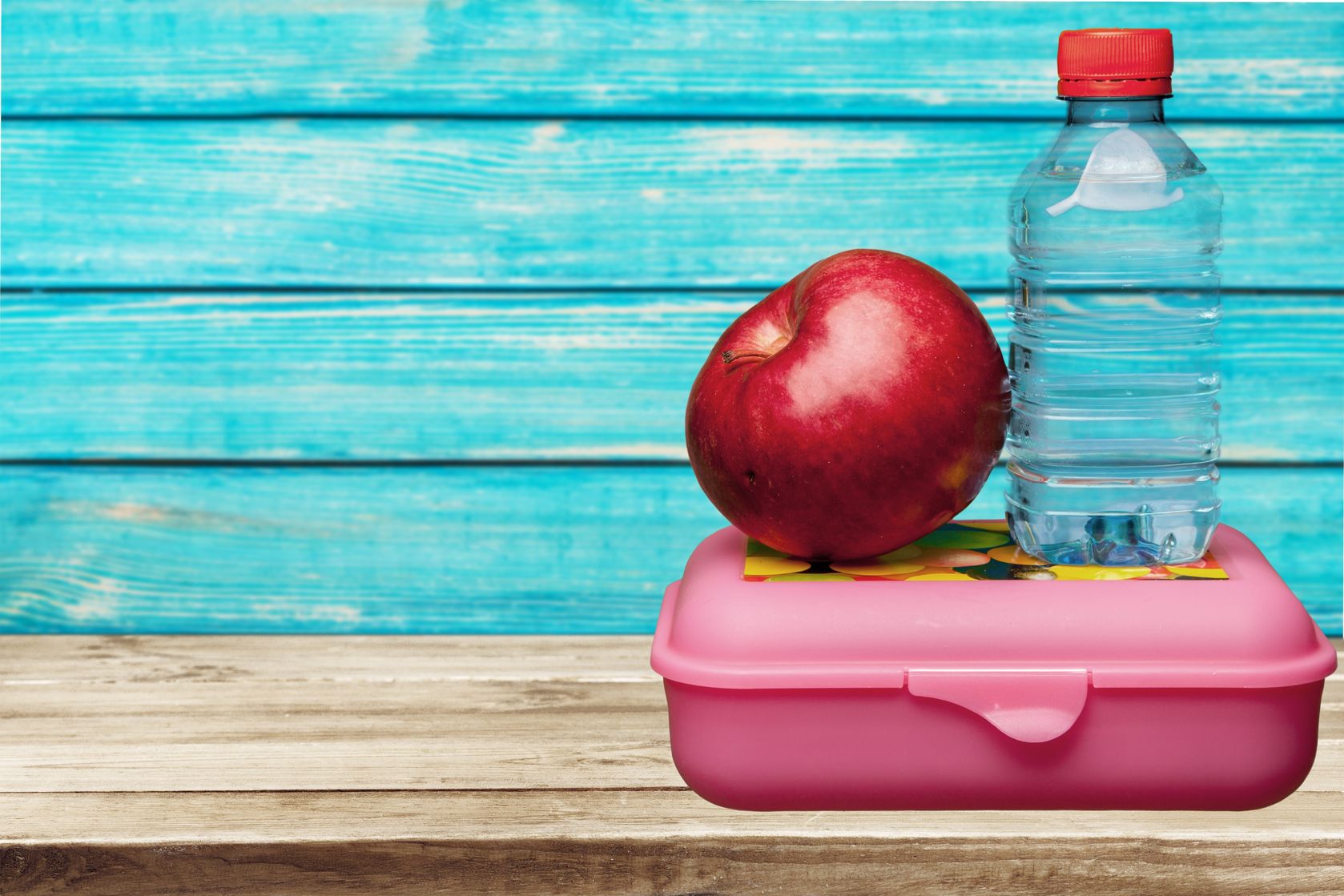 3. Create School Lunches Your Kids Will Love—For Less!
If you've decided to commit to taking on the two BIG goals of completing the 31 Days of Living Well & Spending Zero Challenge and starting to assess your long-term finances, you're already doing a lot to make progress toward financial freedom. Way to go!
Let's focus on a few little steps you can take in day-to-day life to save you money as well. One area that adds up fast this time of year is school lunches!
School lunches are often $3-$4 apiece. If you and your spouse also opt to purchase a lunch, you could drop $16-$20 a day on a few sandwiches and drinks! That adds up to almost $400 a month on lunches alone (an entire grocery budget)!
In contrast, a few loaves of bread, PB&J, tuna or chicken salad and sides are more satisfying and nutritious for lunch. Plus, you'll know your kid is getting a lunch they like, rather than paying for a lunch they'll pick at and throw away.
A few ways to save time, money and sanity on lunch prep is to add lunch-making to your weekly Sunday Prep plan. Prepare (and even freeze) PB&J "Uncrustables" ahead of time and they'll taste great for weeks! Pop a frozen sandwich in a lunch bag in the morning and by lunchtime the bread will thaw and be ready to go.
Set up a snack cupboard and shelf in your fridge with prep-packed snacks and sides for lunches. Kids can grab their own items on their way out the door. Rotate options, but rest assured everyone will get foods they like. Buy items like chips and crackers in bulk. Then simply repackage them as easy sides in lunch baggies, rather than paying top dollar for individual "snack-sized" portions (which cost much more).
Mix up school lunch options with dippable foods, DIY Lunchables and wraps. Kids will enjoy the variety, even if Mom knows it's really just repackaging favorite foods into bite-sized "fun" lunches. Save on cost and waste by using bento-style lunchboxes and reusable containers rather than opting for sandwich bag after sandwich bag.
Stick to food safety guidelines by selecting shelf-stable options that don't require too much refrigeration. Many schools don't offer an option to put cold lunches in the fridge during the day, so better safe than sorry.
As for packing lunches for your spouse and yourself, leftovers go a long way! Many freezer meal options offer at least an extra serving or two, which present a terrific lunch option the next day. Toss together a big pasta salad at the start of the week or a few cold/room-temperature friendly dishes. Taking your lunch to work will save you a bundle!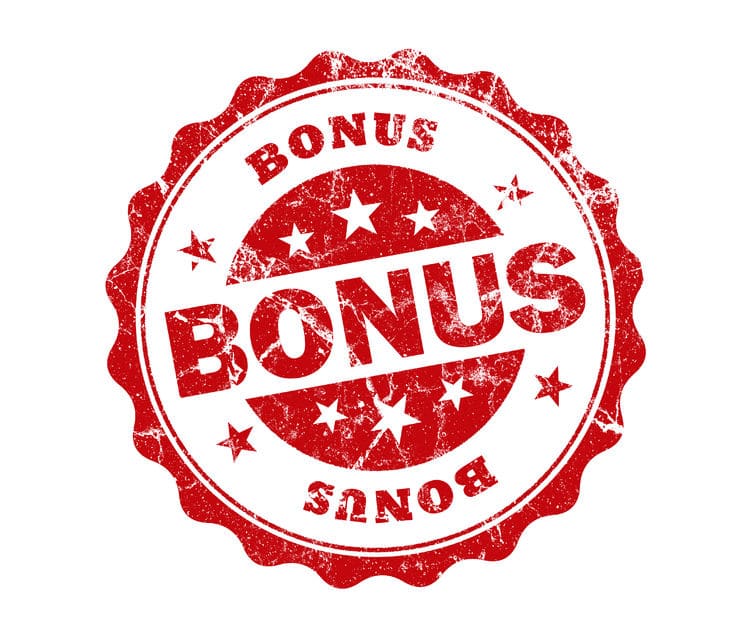 Bonus: Best Purchases in September
September is a great time to buy appliances (except for refrigerators). As manufacturers release new models, the previous year's versions go on closeout.
September is also the last hurrah for lawn and garden items. While the selection is limited, the prices are deeply discounted by the beginning of fall. If your lawnmower isn't going to live through the winter, fall is a great time to replace it.
It's also a great time to purchase a car, again, due to the new models being released at the end of the summer. Of course, purchasing a new car is always an expensive endeavor so don't take on more than you're able to afford. If you need local transportation, bikes are on great sales right now as well. Manufacturers typically hit an end-of-summer sales lull, so they mark down older models to move and clear room for new holiday bikes.
Watch for airfare to go on sale for the holiday season. In most cases, tickets increase steadily after September and through the holidays, so buy now to get the best deals on your Thanksgiving and Christmas travel.
Obviously with September we all think of the harvest season. It's a great time to buy squash, pumpkin (and all things pumpkin spice), apples, corn and beans. There's an abundance of fruits and veggies, so watch your local farm stands and farmers markets for the best harvest-time treats. School-friendly snacks like fruit snacks and granola bars are often on sale this time of year as well.
Welcome autumn with big goals and the big picture in mind. Use the beginning of fall to set yourself up for financial success through rest of the year!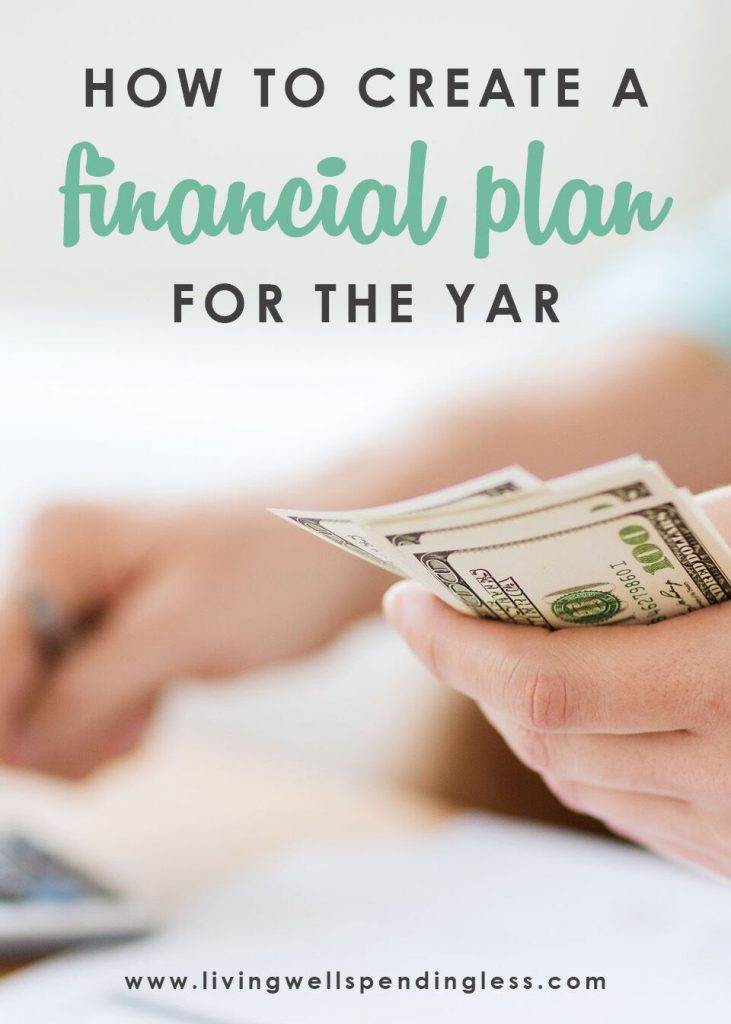 TAKE BACK CONTROL OF YOUR HOME LIFE
---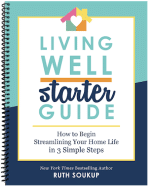 Ever feel like you just can't keep up? Our Living Well Starter Guide will show you how to start streamlining your life in just 3 simple steps. It's a game changer--get it free for a limited time!
If you love this resource, be sure to check out our digital library of helpful tools and resources for cleaning faster, taking control of your budget, organizing your schedule, and getting food on the table easier than ever before.