Almost every year on the fourth Thursday and Friday in November, a perplexing cycle repeats. All across America, families gather together to share a meal on Thanksgiving. The house brims with activity. The delicious aromas fill the air. Bronze turkeys find their center stage position on the dining table. And before the bird is carved and the pie is tasted, men, women, and children, young and old, join hands. They bow their heads in reverence and give thanks – for the meal, another year, each other, the many good gifts of their lives.
If your family is like ours, you may even recount blessings together – each cousin, aunt and uncle, grandpa and grandma, child, and parent sharing in a festival of gratitude. The traditional meal bubbles joyful feelings through the room and after it's over, we exhale a collective, contented sigh. The food was amazing. Life is good. How wonderful to be together in this moment, celebrating.
Not too long after the feast, our conversation turns to Black Friday and the impending holiday season. With the quick flip of a mental switch, I discover my spirits turning from thankfulness to want, from contentment to desire. The newspaper ads find their way into my hands either in physical or digital form and I comb through the deals and make a list of what to score in less than twenty-four hours.
A year or two ago, this juxtaposition of gratitude followed a few short hours later by longing began to bother me. It was a little annoying because Black Friday is like my Super Bowl. I love a great deal. I love buying gifts for others. But as a tap on my heart began to blossom into conviction, I knew I needed to rethink how I approach the ways I spend money and collect things throughout the holiday season. If I really am grateful for all that I have, why do I feel the pull for more and more and more?
If you find yourself struggling with similar challenges during the Christmas season (or any other time of the year), I hope these simple practices will open your eyes and your heart to the potential change you can make in your own life and the world around you.
Cultivate Gratitude This Holiday Season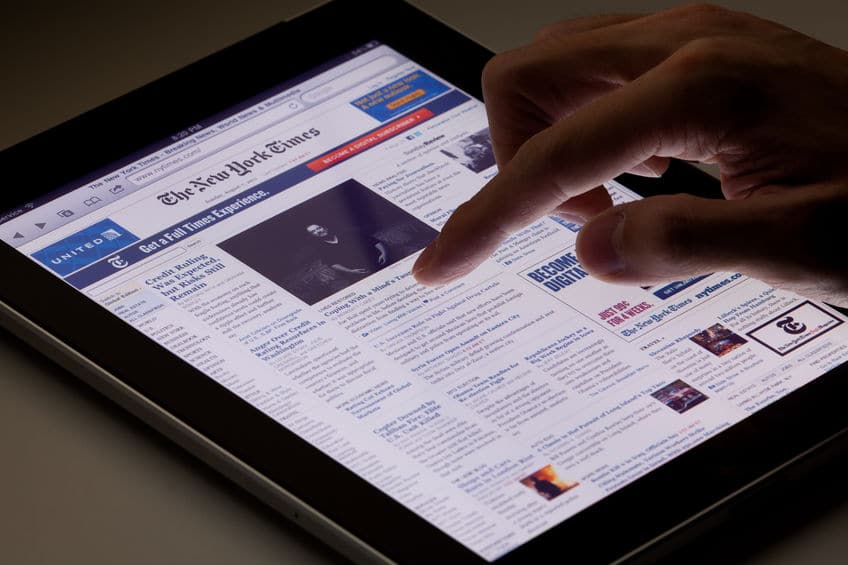 Educate Yourself
Each time I feel the pull toward wanting more than I need, I try to center myself by focusing on what I have. It's easy to scroll through a social media feed or glance through a magazine and begin to mistakenly think we have much less than everyone else. Those cute shoes, that fun bag, the lovely home decor . . . it seems like everyone else lives a much more stylish lifestyle where lattes are sipped nonstop and houses are always clean and everyone in the family wears matching pajamas to bed at night – where they always sleep on freshly laundered white sheets.
Let's just clear this up here and now. No one lives like that.
To go a step further, it's wise to consider the fact that more than 10% of the world's population (approximately 740 million of the 7.4 billion people on the planet) live on less than $2 per day. Even though global poverty is on the decline, 70% of the world lives on less than $10 per day. I'm not talking about pocket change that you can spend on just anything. That $10 covers their food, shelter, clothing, transportation – everything they need to live. Over 90% of the world doesn't own a car. 40% of the world doesn't own a pair of shoes. Fun fact: the average human on the planet gets their first pair of shoes at age 14.
Here's NOT why I'm sharing these facts with you. 1) To shame you into feeling bad about what you have. 2) To make you pity people who live in poverty. They need action, not pity. But it is wise to be aware of your circumstances within a global perspective. Having these facts inside my head helps me weigh what's really a need and what's really a want in my life. It's OK to own things. It's even OK to buy new things. But it's wise to put our purchases within a global lens.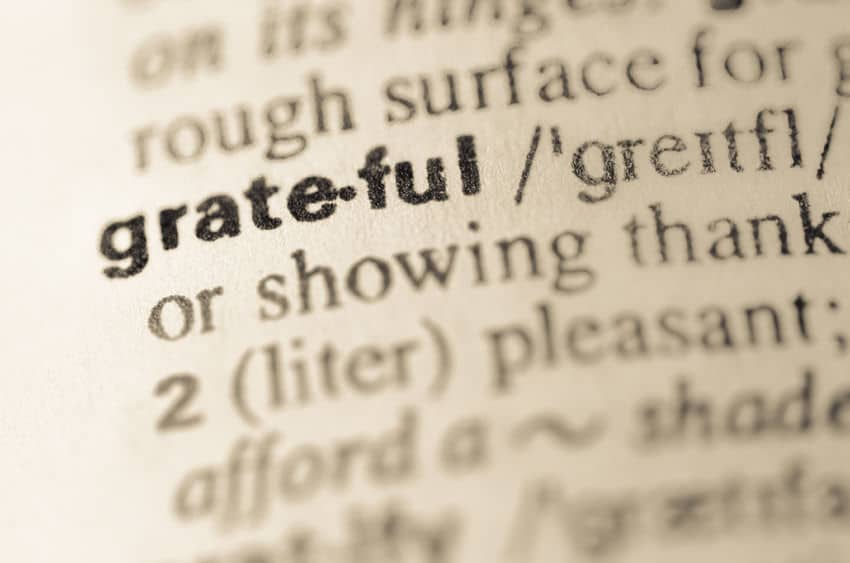 Count Your Blessings
To focus my eyes on all I have instead of all I do not, I make a regular practice of listing out what I am grateful for. Sometimes this comes in the form of a whispered prayer. Other days, I actually write down a list. Along with my husband and my daughters, we often go around the table recounting what we are thankful for at dinner time. The regular practice of gratefulness defeats greed.
This Christmas, before you make a single list of presents to purchase or items you long to receive, make another list first. Hand write your very own grateful list. The intentional effort could shift your spending this year. Use our holiday planner to help you keep all those lists organized and in one place.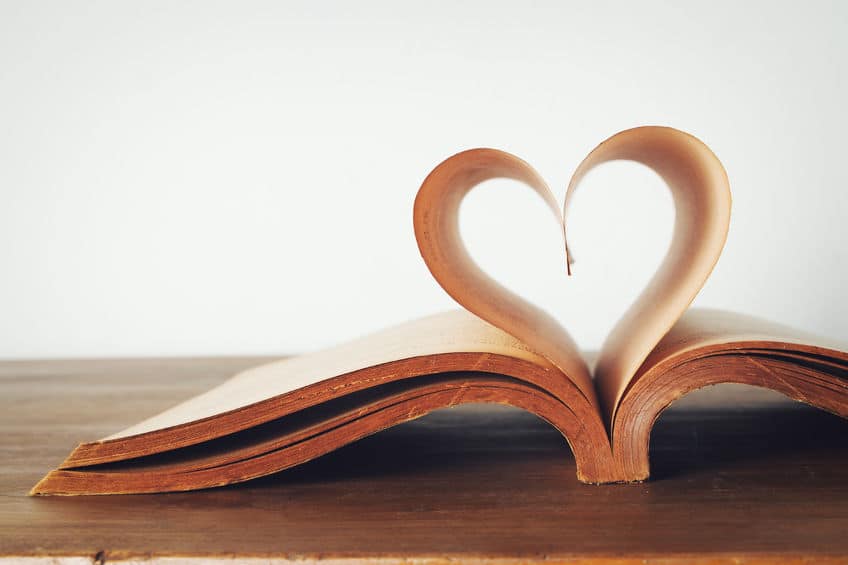 Give Them a Better Story
I once heard author Donald Miller tell a story, a real live fable of sorts. He talked about a family where the teenage daughter started dating a young man who didn't make wise choices. Saddened by what they saw, the parents struggled with how to address the situation. If they told her she couldn't date the boy, they knew the forbidden love would push them closer together. But his influence wasn't great on their daughter and they watched her become a person they didn't know before their very eyes.
Miller went on to say the dad one day had a crazy idea to help encourage his daughter, the little girl he'd watch grow up and had great hopes for. He decided to (wait for it) buy an orphanage. A friend of his knew there was an orphanage that needed a number of repairs to help properly care for the children placed in its care. And so, the entire family took on the adventure of raising money for, repairing, and caring for the residents of the orphanage.
The dad gave his daughter a better story to live. She was enthralled with the idea and began to get creative in ways to raise money in their community. And a few weeks later, she dumped the loser boyfriend because she didn't have time to both date him and live out a passion to change the world.
Don't hear me wrong, I don't think you should purchase an orphanage (especially if you're in debt yourself). However, sometimes to become fully alive, we need to live a better story. Begin looking for ways to impact the world beyond what you purchase for yourself. How might you make the planet a better place? How could you spread the love of God to people you don't even know?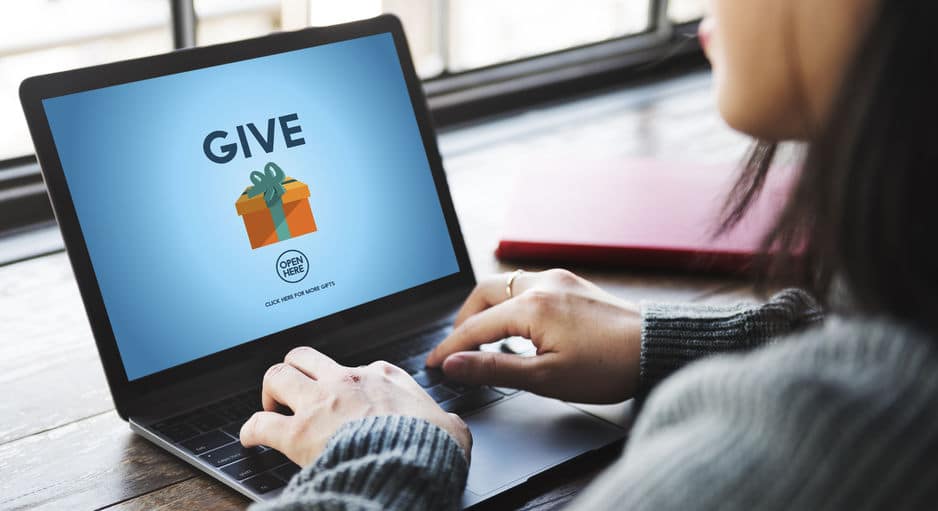 Change Your Gift Giving Strategy
Maybe this year is a year for change. While you don't have to give up gift giving all together, maybe your family can choose to replace at least one gift with a gift to someone in great need. Maybe you'll purchase items for a local shelter, adopt a family through the school system, or serve at the Salvation Army. Maybe you will make a donation with the money you would have spent on gifts to your favorite charity. Samartian's Purse has their 42 gifts of hope catalog available this time of year. Where you can purchase blankets, livestock or help build a classroom for people all over the world. Maybe together, you can do research to find a place where your giving makes the greatest impact.
Donating gently used items is great, but giving brand new items to people in need is an honoring choice. Contact the charity or organization you choose to support to find out what their greatest need is. Don't just buy what you think might help. If you choose to sponsor a family, purchase wrapping paper, but allow the parents to prepare the gifts for their kids. Restore dignity to a situation that may feel overwhelming. Allow those parents the ability to care for their own kids in the midst of the holiday season.
You don't have to boycott Black Friday. You don't have to become Ebenezer Scrooge, refusing to buy gifts for anyone. But it is wise to evaluate whether or not you're getting caught up in the frenzy or if you're making purchases that count. Give gifts of significance to the people you love. Budget well and you might even be able to splurge on something for yourself.
Before you buy a single bargain, begin with a heart of contentment. Cultivating gratitude combats greed. Change your spending this holiday season and you just might change the world, too.
Other related articles you must read:
Pin for later: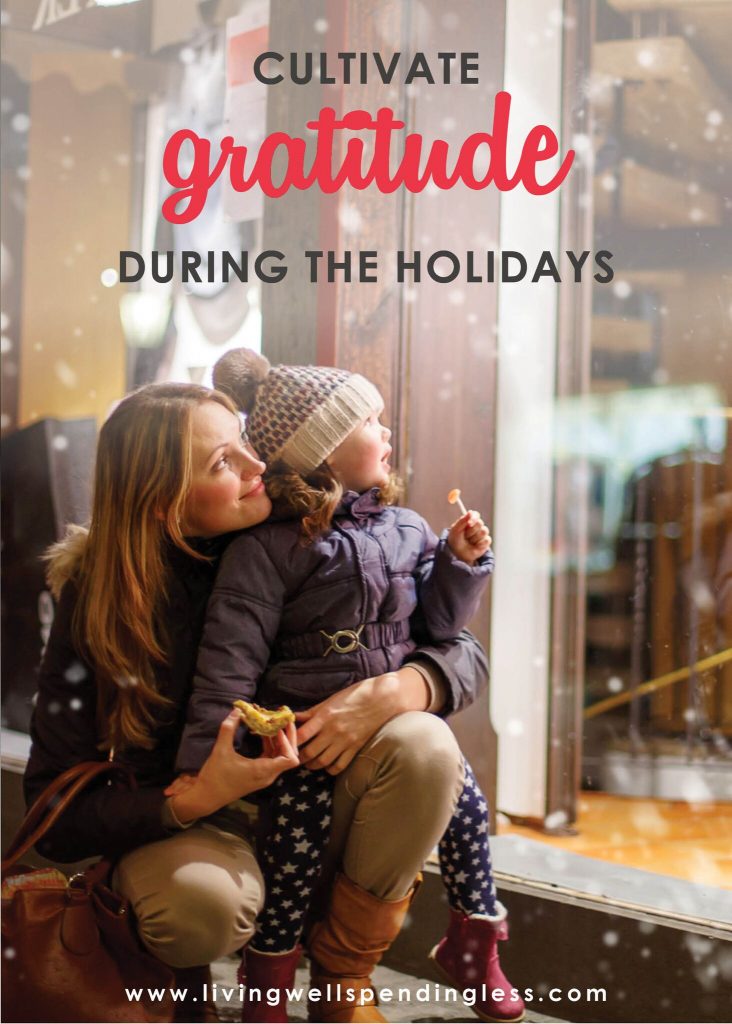 TAKE BACK CONTROL OF YOUR HOME LIFE
---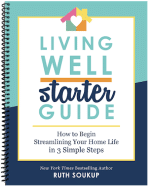 Ever feel like you just can't keep up? Our Living Well Starter Guide will show you how to start streamlining your life in just 3 simple steps. It's a game changer--get it free for a limited time!
If you love this resource, be sure to check out our digital library of helpful tools and resources for cleaning faster, taking control of your budget, organizing your schedule, and getting food on the table easier than ever before.