Feel like you need to reenergize this fall? We have a bunch of suggestions, ideas, and tips to help you recharge your rooms, menu, budget, and routine.
Happy September!
Here at LWSL & Company we can't help but get excited about the idea that fall is right around the corner. To us, September means cooler days, football games, and the smell of freshly sharpened pencils.
But for many of us, September can also mean celebrating a fresh start and the return of a normal routine after a hectic summer.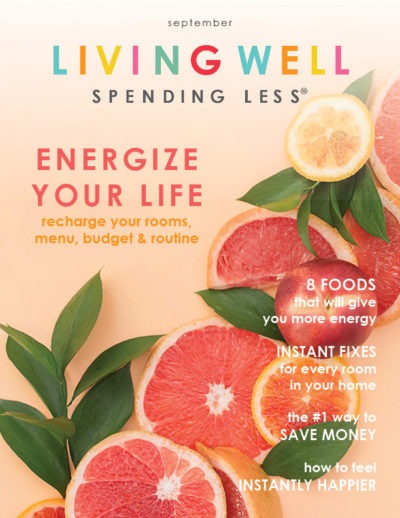 That's exactly why this month we've put together a collection of content that's all about bringing more energy into all aspects of your life. From practical home tips and genius life hacks to quick & easy recipes, we'll help you recharge your rooms, your menu, your budget, and your routine!
Here are some posts to take a look at that will help you create a fresh start this fall:
HOME 101
If you're ready to spruce up your living space, then be sure to read Instant Fixes for Every Room as well as our Ultimate Budget-Friendly Decorating Resource Guide. Or, if you'd rather just give your own wardrobe a revamp, then don't miss 10 Great Ways to Style a White T-Shirt (That You'd Actually Dare to Try.) Of course, if it's your vehicle that needs the love right now, then How to Always Keep Your Car Clean is definitely a must-read!
FOOD MADE SIMPLE
They say we are what we eat, which is why you should definitely take some time to check out Supercharge Your Meals: 8 Foods that Will Give You More Energy Right Now. We've also got some awesome superfood recipes to try, including our Maple Glazed Salmon, 5-Ingredient Bloomin' Apple Dessert, Easy Spinach & Sausage Pasta, and our (practically famous) PB&J Energy Bites, which are perfect for school lunches!
SMART MONEY
On the money front, The #1 Way to Save Money (It's Not What You Think) is an absolute must-read for anyone who struggles with money mindset issues! We would also recommend checking out How to Break Free from Your Financial Slump & Make Your Money Work for You. Oh, and if you're trying to figure out how to STAY working from home, you may also want to look at How to Leave the 9-5 Behind.
LIFE ETC.
Ultimately we know that an increase in energy starts by getting your head in the right place. Our tips for How to Feel Happier Instantly–12 Surefire Ways to Improve Your Mood Right Now is a really great place to start! For a more in-depth perspective, we'd also recommend Better Ways to Boost Your Energy (Even When You've Tried it All). And if you're thinking about getting some help, then definitely check out Do You Need a Life Coach? 6 Signs You're Ready (and 3 You're Not).
We hope you'll take some time to check out the articles you need most right now, and be sure to let us know what you think!
PIN FOR LATER: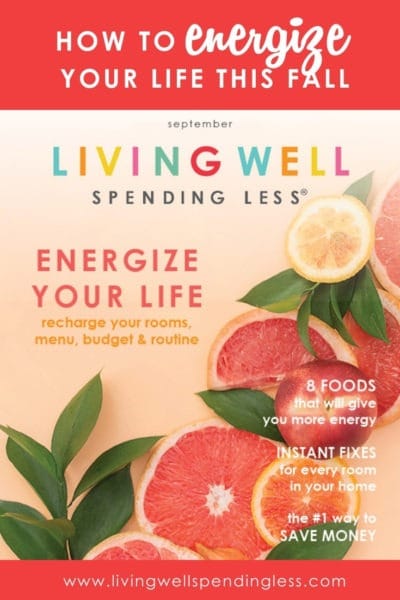 TAKE BACK CONTROL OF YOUR HOME LIFE
---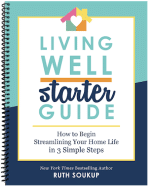 Ever feel like you just can't keep up? Our Living Well Starter Guide will show you how to start streamlining your life in just 3 simple steps. It's a game changer--get it free for a limited time!
If you love this resource, be sure to check out our digital library of helpful tools and resources for cleaning faster, taking control of your budget, organizing your schedule, and getting food on the table easier than ever before.