Need a fun activity for the whole family? Making a family time capsule in a creative and fun activity that brings the family together.
Ten years ago, my first daughter was just a toddler. I wasn't blogging yet (I hadn't even thought of Living Well Spending Less) and my husband was working as an engineer. We had no idea what the future would bring.
Fast forward through the chaos of a few cross-country moves, growing my blog into a business and raising two daughters with my husband who's now a stay-at-home dad. I never would've guessed life would bring us so many adventures and learning experiences.
Life is funny that way, though, isn't it? Time seems to pass so quickly, yet when we look back at milestones and markers, we can't believe how much our lives have changed. I wish I could connect with the woman I was 10 years ago. I have so much advice to give and so many stories to tell her!
Want to preserve some memories for your family in the future? Tuck away your family memories by creating a time capsule! A time capsule makes a great family project and everyone will love getting involved in the fun. Think of how amazing it will be to open it in 5 or 10 years and see how much life has changed!
How to Make a Family Time Capsule
Ready to go back to the future with your family? Here are some tips to help you get started on your family time capsule.
Step 1: Choose Where You'll Hide Your Time Capsule
Time capsules come in many different forms and can be hidden away in different ways. You can choose to create a traditional "buried" time capsule or simply store your items in a sealed container or box and hide it somewhere in your house.
Keep in mind that buried capsules are very susceptible to damage. Even professionally made capsules have yielded disappointing recoveries. Water, dirt and pressure aren't friendly to most time capsules—even pods created specifically for the task. If you do choose to bury your time capsule, you'll want to ensure the container is strong, weather-proof and water-tight.
If you choose to store your capsule outside, in a garage, shed or buried, creepy crawlies may find access to your capsule and damage it. Keep it somewhere safe and out of the reach of rodents, spiders, bugs and other visitors you'd rather not host.
A simpler way is to hide or tuck it away somewhere in your house. You could place it in the basement, in the attic or in the cellar. You could even put it in the rafters or inside a wall if you're building or expanding. (Keep in mind that you'll need to access it at some point—preferably without punching a hole in the wall!)
Store your time capsule somewhere safe, where it will remain undisturbed for a long time. You may want to seal it with tape or even put it in a locked container or box.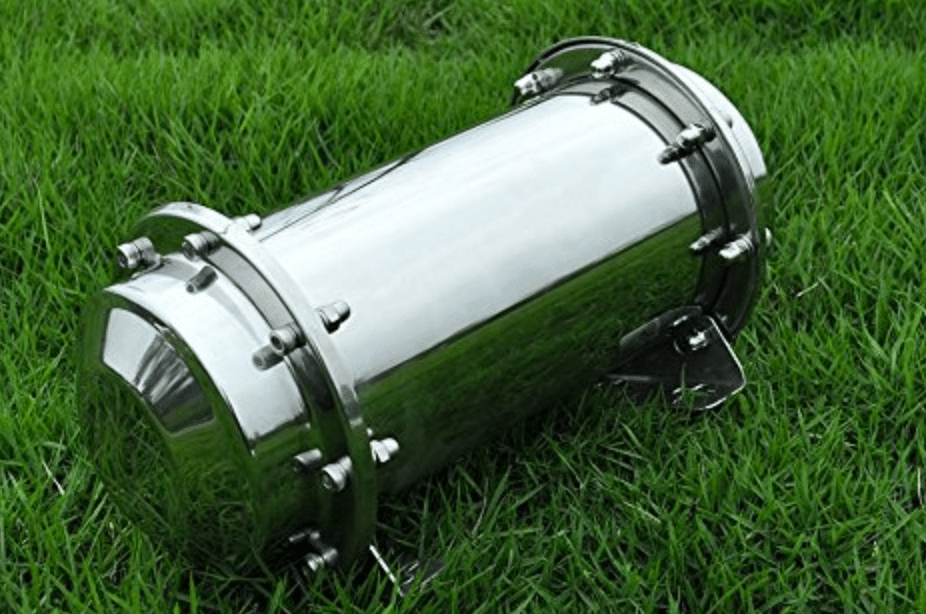 Step 2: Pick Your Time Capsule Container
Depending on where you plan to store your container, you'll need to choose a capsule that's durable and weather-resistant. Plastic and metal are good choices for holding your treasures.
Your time capsule should be as air and watertight as possible. You may want to also line your container with acid-free paper and include silica gel packets (like the kind you find in shoeboxes) to help ward off any moisture damage.
You can purchase stainless steel capsules specially made for storing your memories. There are also waterproof rubberized polymer jars which can be used as small capsules. The polymer jars are less expensive than stainless steel. For this project, it's worth the investment to protect your memories, especially if you plan to bury your capsule or store for over ten years.
Step 3: Decide What To Include
Get the whole family in on the brainstorming fun! This is a great family meeting topic! Everyone will want a hand in deciding what important mementos are capsule and archive-worthy. A cool aspect of time capsules is seeing what was important to your family members at the time. Imagine your high school self—Would you include scrunchies? A New Kids on the Block cassette?
Kids might want to include a figurine, a toy from their favorite movie or another item that reflects their likes and preferences. It's fun to include an overview of current events too. A newspaper, magazine or another snippet can remind you of what was happening in the world when you created your capsule.
Write down the prices of common items—How much is a gallon of gas? Milk? A movie theater ticket? It's fun to see how prices change over the years.
Include lists of your favorites, likes and dislikes. Have everyone write down their favorite song, subject in school, book and movie. You may want to include hand prints and the heights and weights of your kids so you can see how they grow over the years.
Photos, scrapbooks, small trinkets, a copy of your family motto and artwork are great time capsule additions. One tip to keep in mind is DVD and CD technology only lasts for about 20 years (videotapes lasted even less) in optimal conditions. You may want to archive items in a format that will be accessible in 20-40 years!
One of the best time capsule additions is a letter to your future self. Each person should write a letter—what do you want for your future self? What are the goals you hope to achieve by the time you unearth your capsule? What advice or values do you want your future self to follow or reflect on? This is a great activity for everyone in the family (even mom and dad)!
Avoid items that don't hold up well. Of course, liquids and foods shouldn't go into your capsule, but batteries should also be avoided. They can corrode, leak and destroy everything you've stored. Avoid anything that might not hold up to heat, cold, pressure or other conditions your capsule might face.
Step 4: Set a Time Frame
How long do you plan to hide your time capsule? It's fun to look toward a future milestone—Dad's 50th birthday, your daughter's graduation day or your son's wedding. Set a time to open the capsule and choose a future date you'll remember as a family.
Time capsules are great for birthday celebrations, anniversaries and even holidays. You could seal your capsule on New Year's Day and open it as part of your New Year's festivities in 20 years.
There's no set time frame for sealing your capsule, but usually at least ten years should pass to make it interesting and fun to open. 20, 25 or even 40 years are also great choices. Choose whatever feels right for you and your family.
Step 5: Seal It and Set the Date!
The best part of the capsule (besides opening it) is when you close it up! Get the family together and have everyone take part in the process. You'll want to carefully put each item in your capsule. You may also want to include a list with a short explanation of each item.
Tuck the precious cargo into your storage container and close it. If you want extra protection, seal it with tape or use a container with a special lock or closure. Place your time capsule in its home and be sure to write the date on the outside: "Do not open until Jan 1st, 2042."
Someone should also be designated as the capsule "master" (usually Mom). This person oversees making sure the capsule gets moved (or doesn't get forgotten) if your family relocates down the road.
When the time comes, you can host a party or get-together, or just open it as a family. Think of the fun you'll enjoy checking out each item in your very own time capsule!
Time capsules are a wonderful and unique way to memorialize your family and capture what's truly important to each of you!
Other posts the whole family will love:
PIN FOR LATER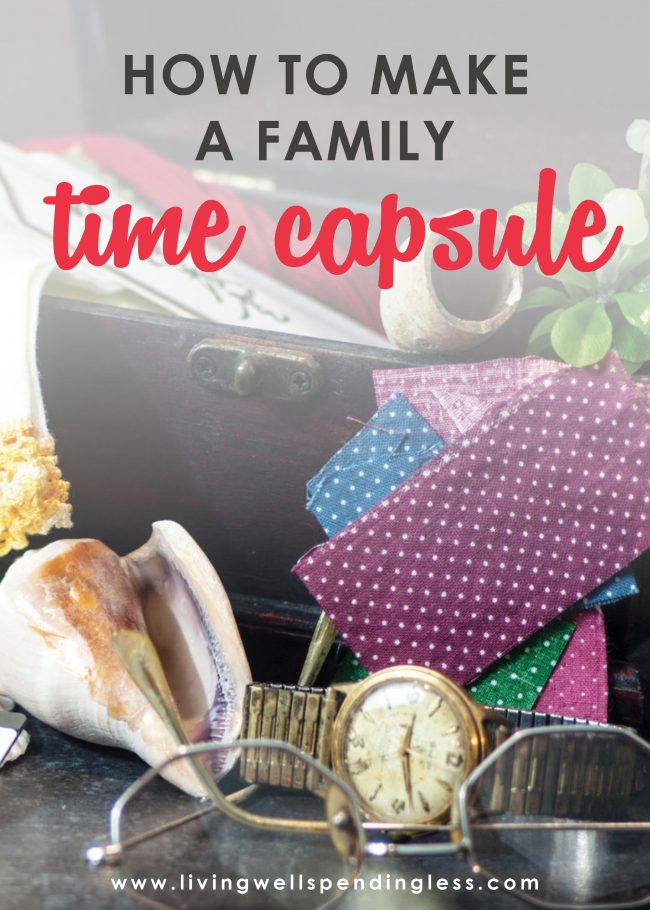 TAKE BACK CONTROL OF YOUR HOME LIFE
---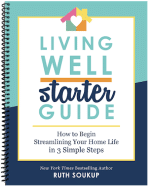 Ever feel like you just can't keep up? Our Living Well Starter Guide will show you how to start streamlining your life in just 3 simple steps. It's a game changer--get it free for a limited time!
If you love this resource, be sure to check out our digital library of helpful tools and resources for cleaning faster, taking control of your budget, organizing your schedule, and getting food on the table easier than ever before.