I'll be honest. I'm not a huge fan of garage sales, even though I've organized quite a few of them over the years. My personal opinion is that they are a lot of work–more work than they are worth! I would personally rather get a higher price on my big-ticket items by selling them on Ebay, Craigslist or Facebook, and then donate the rest to charity.
However, there are many, many people who would vehemently disagree with me, and that's okay! You might live in area where garage sales are a booming business, or you just might not want to mess around with trying to sell things online, and instead just want to get it all done in one shot. That's okay too.
In any case, there's no denying garage sale season is upon us, and if you are going to host one, this is the time to do it! Of course knowing exactly where to start can be a little overwhelming, especially if you've never hosted one before.
The key is to take it one step at a time! Here is how to organize a garage sale from start to finish, in 9 simple steps:
1. Gather your items
First things first, assemble the items you wish to get rid of. As you've been spring-cleaning and organizing your house, you may be accumulating a fairly sizable "donate or sell" pile.
If you're afraid you don't have quite enough to warrant your own sale, consider partnering with a few neighbors or friends. Garage sales are most successful when they offer lots of small "impulse buy" items (or well-promoted big ticket items).
As you're assembling, do it with the mentality that nothing will be returning to your house. Say your goodbyes and resolve that whatever remains unsold will be tossed or donated (and not saved for a future sale).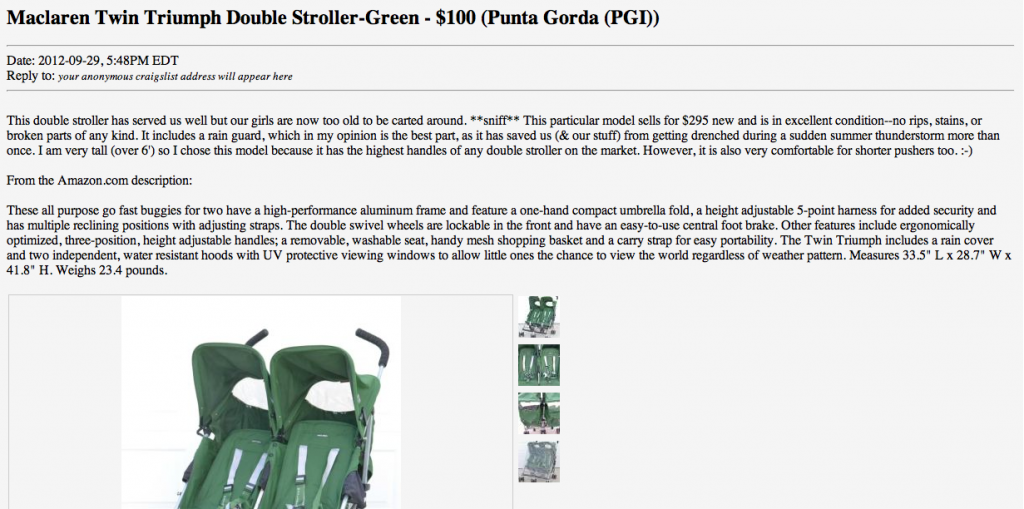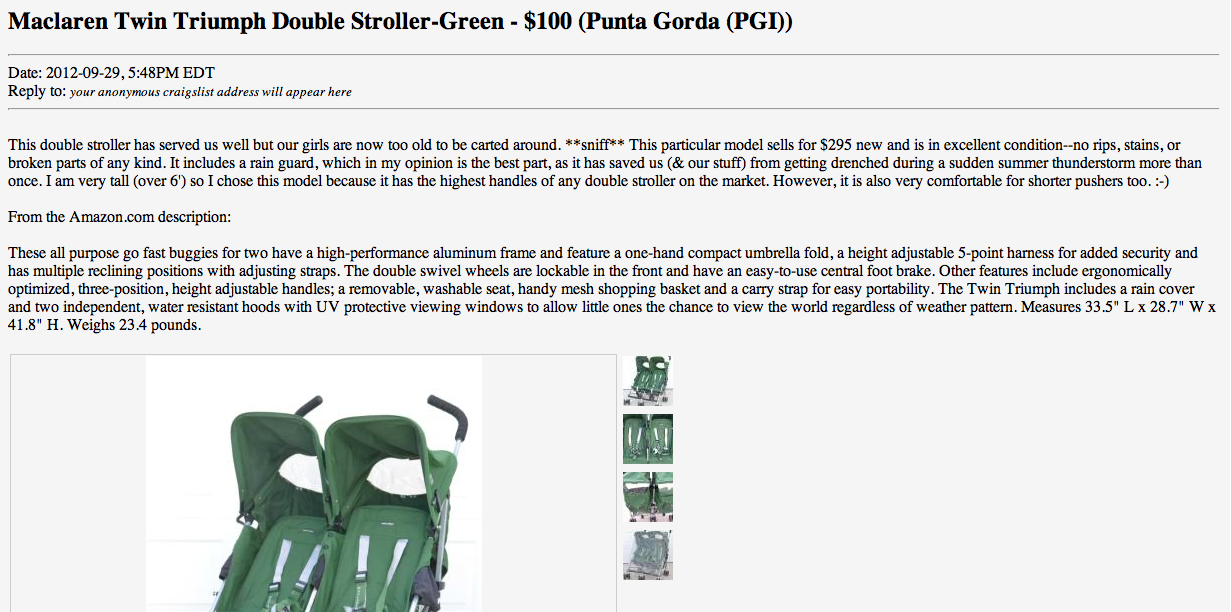 2. Make sure a garage sale is your best option
When it comes to selling your stuff, there are several methods to choose from and each works better for different items. Explore eBay, Craigslist and even Facebook as potential sale sites.
As a general rule of thumb, eBay is great for collectible, higher-value, or easy-to-ship items. Things that are name-brand or items that have a larger price tag will find the best buyer on eBay (provided you've sold before and have a decent rating).
If eBay seems little overwhelming, upscale consignment shops are sometimes an option for clothing or brand-name goods. Handbags, coats, and even home décor can fetch great returns.
Craigslist works well for items you wish to sell locally, like furniture, strollers, sports equipment, and things that don't necessarily have a niche market but are not impulse buys. Facebook is free and you can enlist your friends as possible buyers, so it's always worth a try.
Garage sales are the best method to attract impulse buyers. Garage sale patrons are often looking for a bargain that's easy to carry out and take home. This isn't to say you can't sell a sofa or put out your Barbie collection at a garage sale, but you might not get the best return. Things like kitchenware, clothing, toys, books, knickknacks, and decorative items go great at garage sales.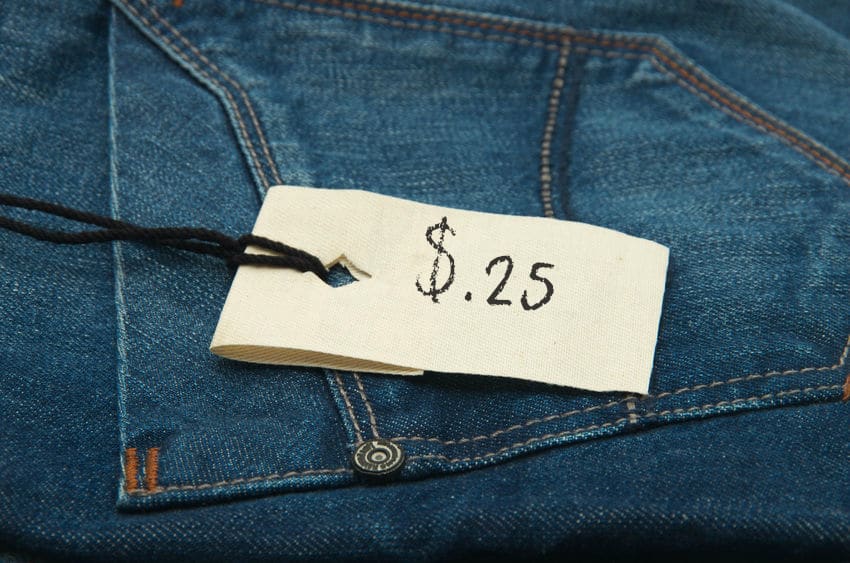 3. Set prices to sell
Get some tags and mark items to move. Be prepared to make some deals and throw in some extra items to sweeten the deal. Garage sales are often hit heavily in the morning (when the selection is best) and then start to dwindle down as the day wears on. You can attract shoppers throughout the day by advertising 50% off at a set time of day or 2-for-1 deals to keep things moving.
Keep items marked with large, clear prices. Buyers will pull over if they see something that looks like a great bargain. Be sure to provide shopping bags or boxes for your shoppers. Keep some newspaper handy to wrap up breakable treasures.
4. Pick a prime date
Does your neighborhood have an annual garage sale? Is the local fair in town and driving traffic through your area? Is there an art walk in your neighborhood? These are the times to plan your sale. Base your marketing on the times when your town is most popular.
If you live in a college town, consider a sale the weekend that campus opens to attract students seeking furnishings and décor. The weekend that everyone goes home after graduation can also work because bargain shoppers will be searching for deals that college students leave at the curb as they unload their dorm rooms.
If you live somewhere that's popular for holiday weekends, then host a sale for travelers and weekend visitors over Memorial Day or Labor Day weekend. However, if you live in a town where people LEAVE for holidays, you may miss your target audience at those times.
5. Let people know!
Put those artistic and creative skills to use by crafting some big ol' signs and posting flyers. Many garage sale patrons are "impulse stoppers" so be sure they can see that you're offering great reasons to get out of the car. Don't shy away from balloons, streamers, and tables that add height and make attractive selling stages. This might even be a great time to let the kids have their bake sale or lemonade stand. (Try this Easy Rolling Slushie Stand for added fun and portability.)
Post flyers listing some of your best deals. If you're offering toddler clothing, car seats, or vintage barware, advertise it! Post flyers in places you think your target audience will hang out—daycare centers, senior centers, your local library (if you have a lot of books), or your local popular coffee shop. Ask local store owners and restaurateurs if they'd be willing to let you post a few flyers and don't neglect college campuses or schools in the area!
Advertise on Craigslist and post your event on your Facebook page to ensure your friends and family members will turn out. Word of mouth will bring in some buyers, especially if they know what you're selling and they're expecting a sweet deal on a coveted item.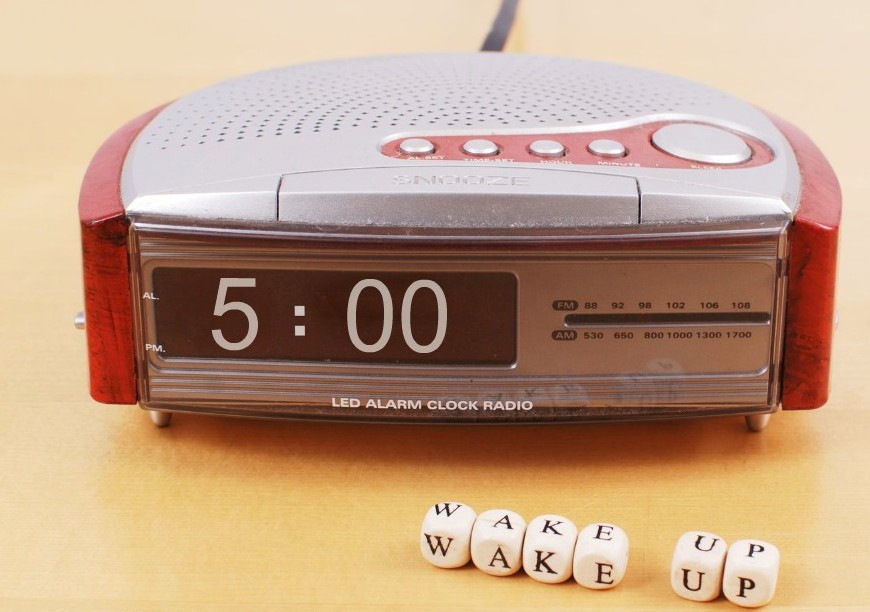 6. Start early
Prime rummage sale hours start at 5 am. Yes, you read that right. Early-morning bargain hunters get up at the crack of dawn to get the best deals. Ensure that you don't miss out on an audience of ready shoppers by starting your sale too late.
Entice visitors by offering coffee or promoting an "early bird special" to get more shoppers to your sale right away. Typically sales last into the early afternoon or until your items are sold. To best get yourself game-ready for the early morning hustle, get plenty of rest and go to bed early. It WILL be a long day, but it'll definitely be worth it if you plan well.
7. Don't be afraid to make a deal
If you're nervous about being haggled or bartered with, let it go. People will try to eke out the best deals, so instead, try to see it as two people doing each other a favor. Your customer gets a great item to give new life to, and you're clearing out your clutter without having to haul things to the Goodwill or to the dump. (Plus, you're making cash in the process!)
If someone asks for a deal, go for it! If you're concerned about not getting a fair price for your items, consider selling those items on eBay or Craigslist where you have more control over the price. While shoppers are looking for an amazing score or treasure, they'll be happy and satisfied if they feel they're paying Goodwill prices or less for practical items that they need.
8. Get help
Enlisting the help of your neighbors, friends, social media network, husband and kids are all crucial parts of a successful garage sale. This is the time to let your kids try their hand at selling, so it can be a great lesson in making change and understanding how buying and selling works.
Get friends to spread the word and if someone has a few items to sell, let them join you—with the caveat that your friends take their stuff home if it doesn't sell. (After all, you don't want to make your yard the dumping ground for everyone's stuff!)
Enlist a few people to take cash and make change. Provide your assistants with $20 change in singles and small bills and a receipt book or notebook to record the item, the price, and to calculate the total sale. Be sure your cashiers have a calculator and a measuring tape on hand in case they have to field any questions. You also want to make yourself very available, as you'll be able to best answer inquiries about the age and use of your stuff.
Set yourself and your mentality up for success by maintaining realistic expectations. If you have furniture items and your husband or friend has a truck and is willing to deliver, include that on your flyers and advertising (and thank them!). That can be a make or break point for many shoppers who would pay for an item if they could only fit it in their car.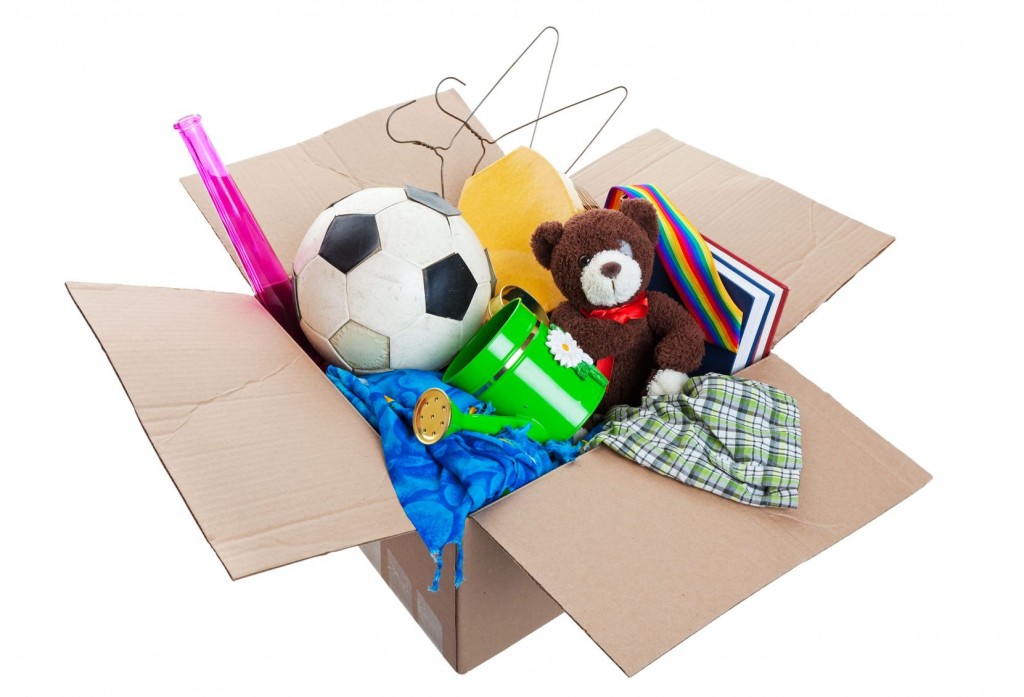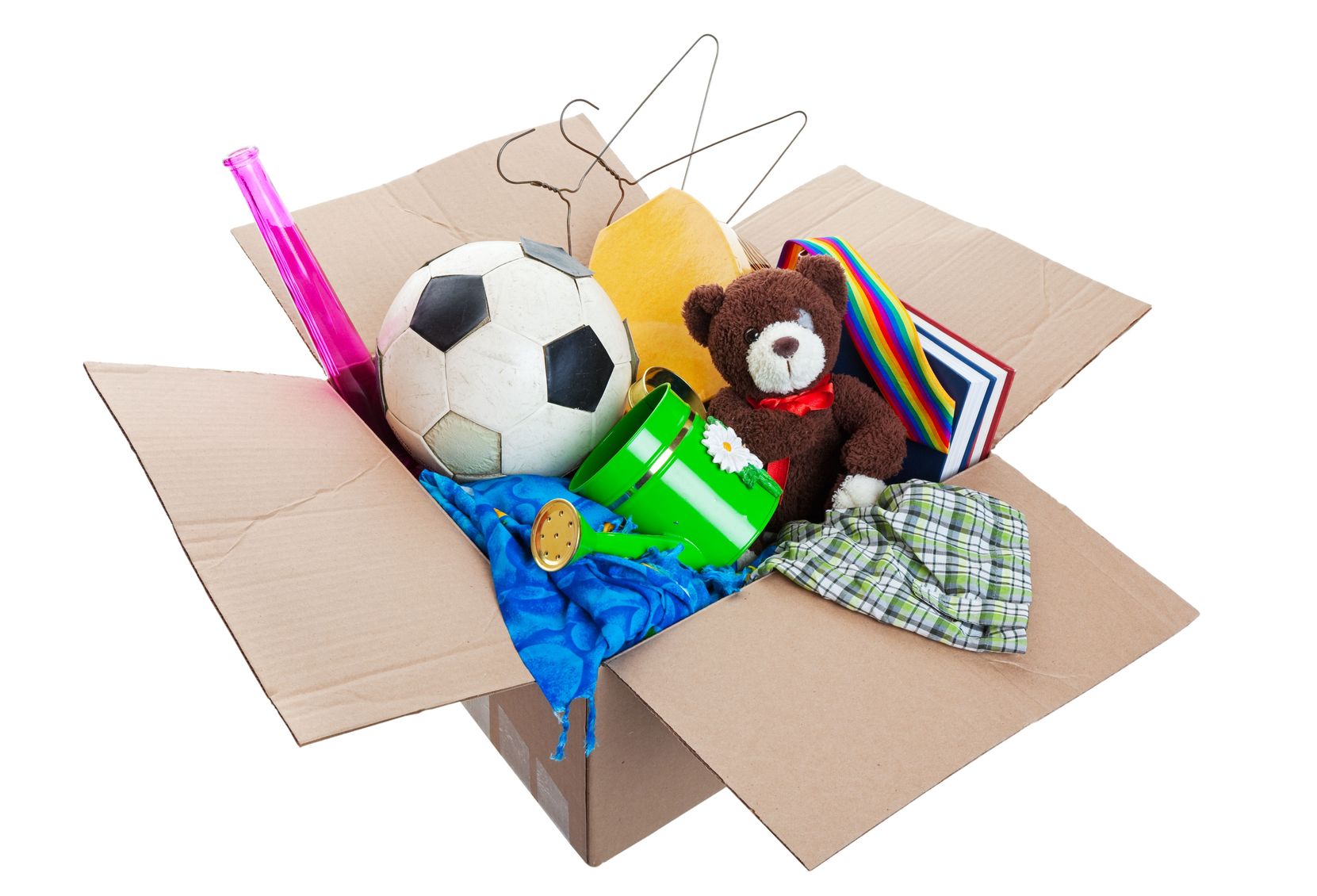 9. Donate & eliminate the remaining items
At the end of your garage sale, it can be tempting to store items for another day to try out your saleswoman tactics again. If you've carefully followed the advice above, you should be prepared to part with everything you're selling. The objective is to feel comfortable with a clutter-free mindset: this garage sale is helping you clean out your clutter and eliminate extra items you have lying around your home. Garage sales can bring in a lot of money but they are rarely the place you'll get $500 for a rare book (eBay) or $250 for a gently used futon (Craigslist).
When you've finished your garage sale, count out your earnings and round up your remaining items. Inventory what you have left and determine whether each item realistically belongs in the trash or if you can donate it to the Goodwill, a women's shelter, a preschool or another charity in your area.
With a few smart strategies and some time and effort, you can walk away from your garage sale richer and with less clutter. If you donate your items to a good cause, you can also walk away with a happy and clutter-free conscience.
* * *
Are you a garage sale pro? Share your tips below!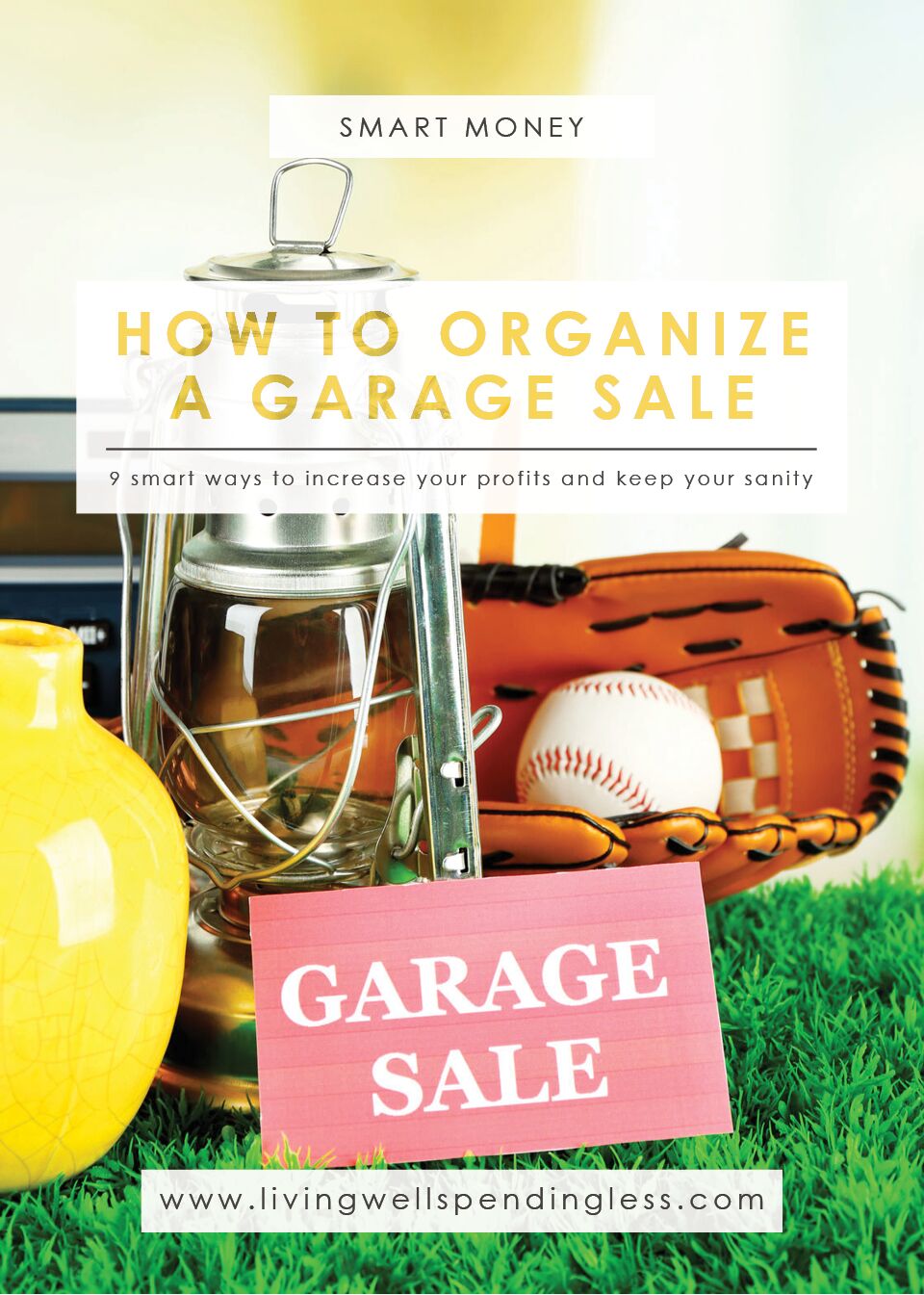 TAKE BACK CONTROL OF YOUR HOME LIFE
---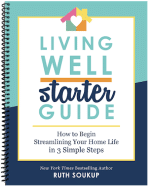 Ever feel like you just can't keep up? Our Living Well Starter Guide will show you how to start streamlining your life in just 3 simple steps. It's a game changer--get it free for a limited time!
If you love this resource, be sure to check out our digital library of helpful tools and resources for cleaning faster, taking control of your budget, organizing your schedule, and getting food on the table easier than ever before.