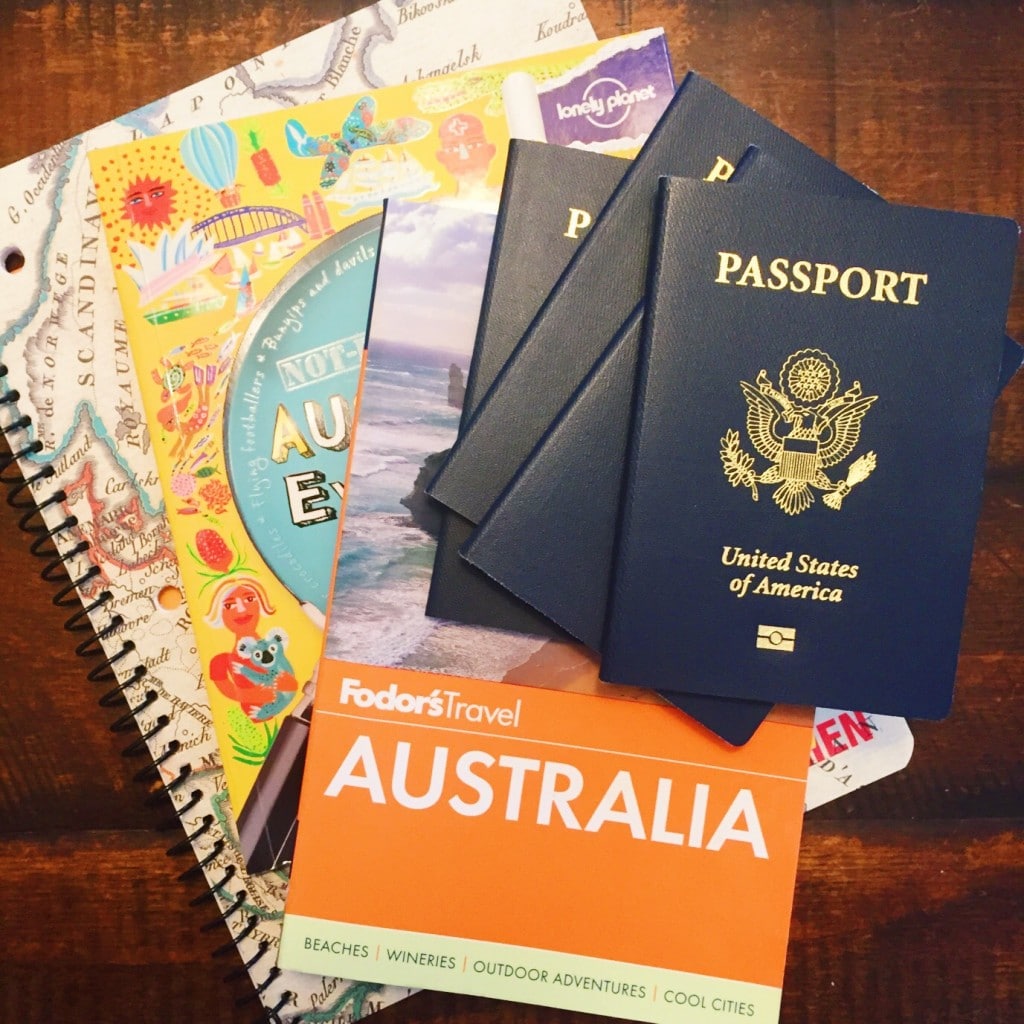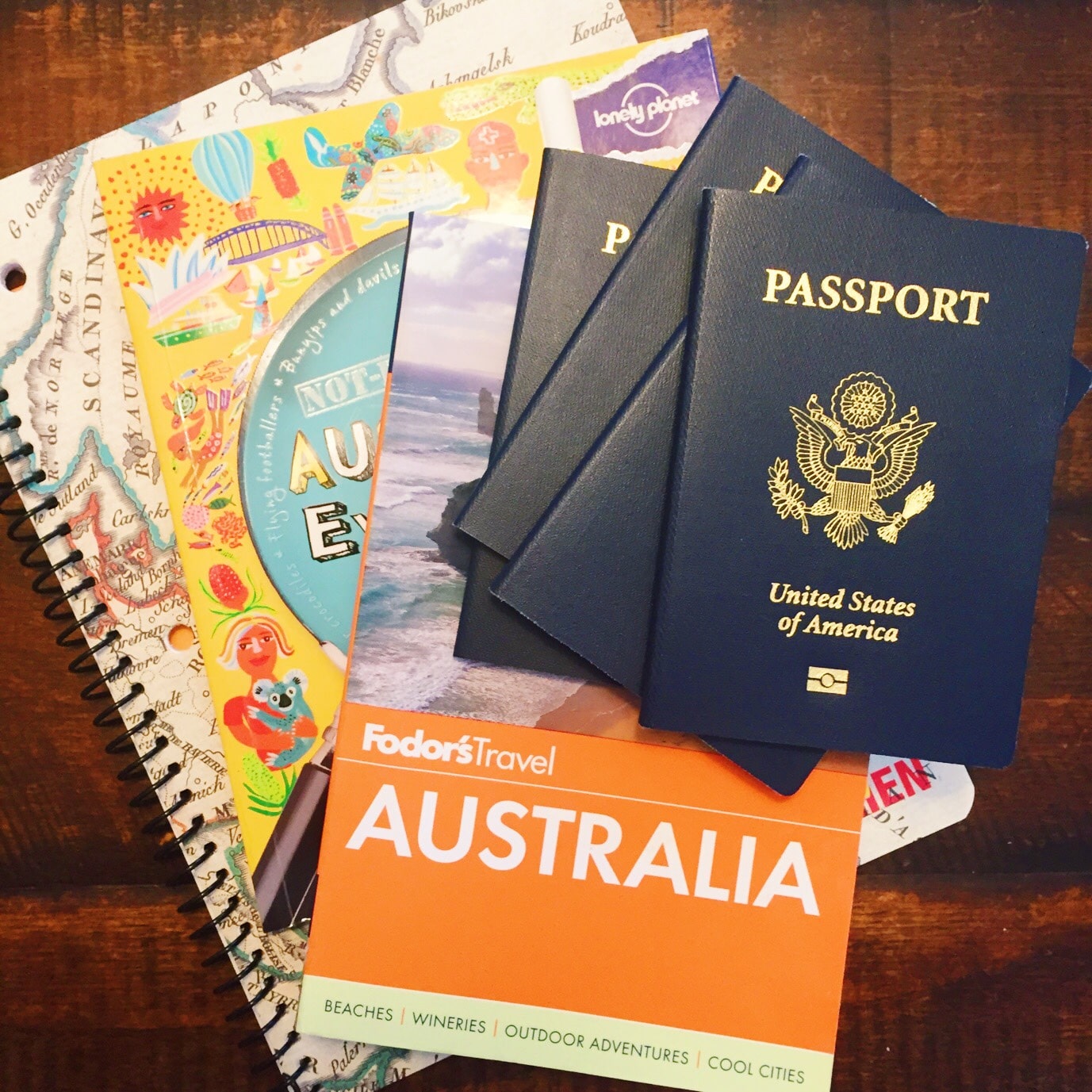 G'day mate!
If you follow me on Instagram, (and if you don't—please do! I share a ton of great tips, daily inspiration, and lots of fun peeks behind-the-scenes), you know that my family and I recently returned from a three-week trip to Australia. I was invited to speak there at the ProBlogger conference and, since some of our expenses would be covered by the conference, we decided to make the most of it and take the whole family along.
While getting back to the real world has been a little rough, I can't say enough good things about the trip. It was absolutely amazing! We saw and did a lot in our three weeks, but even more than that, we loved watching our kids expand their horizons and come into their own on this trip. I think there is just something about travel—especially international travel—that changes you.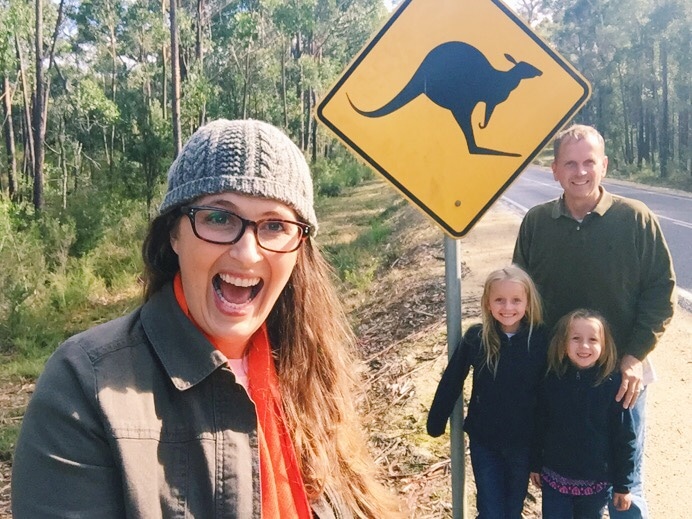 Of course that's not to say that our entire trip was sunshine and roses, or that everything was perfectly perfect all of the time—it wasn't! We made mistakes, got lost, had a few freak-outs, battled car-sickness, got annoyed with one another, packed the wrong things, and forgot things along the way.
But in the grand scheme of things, those bumps along the way were simply part of the grand adventure, and we learned a LOT!
One of the things we learned right away, is that Australia is a BIG country. Geography wise, it is almost as big as the continental United States. We quickly discovered that this makes planning a trip extremely overwhelming! It felt like there was so much to do and see, and so many choices, and such a huge amount of area to cover that every time we sat down to plan the trip, we were immediately overwhelmed by the choices. It literally took us months just to nail down an itinerary.
Thus, I thought it might be helpful to share what we learned from planning our Australia experience for those of you may also be pondering a trip Down Under sometime soon.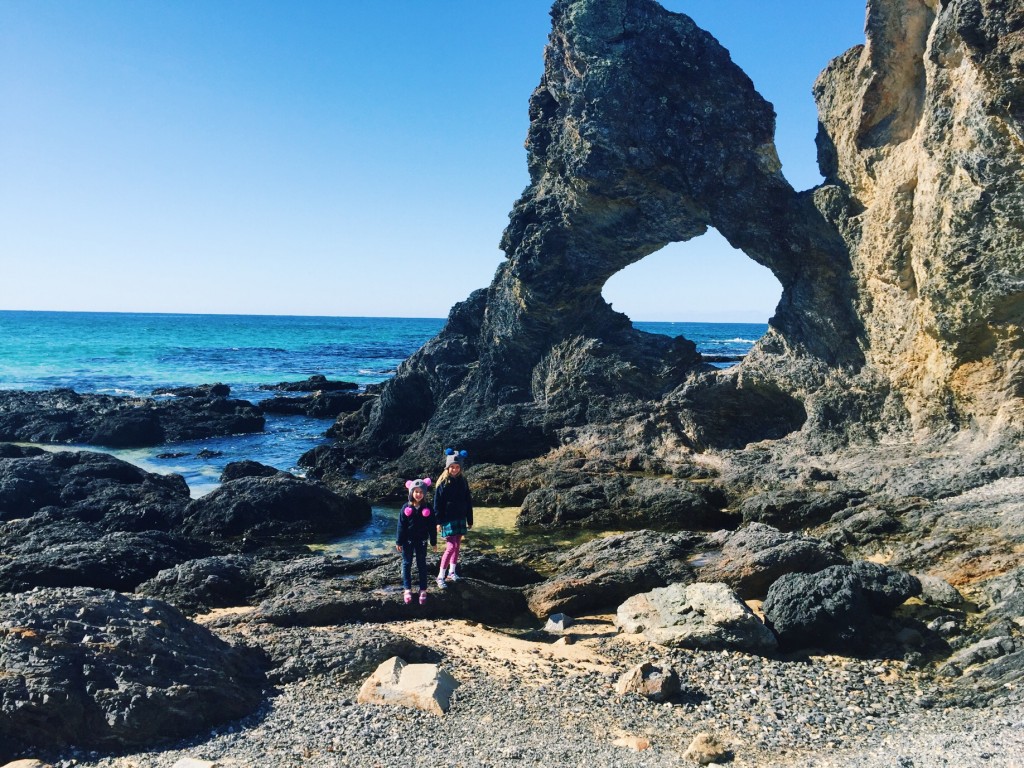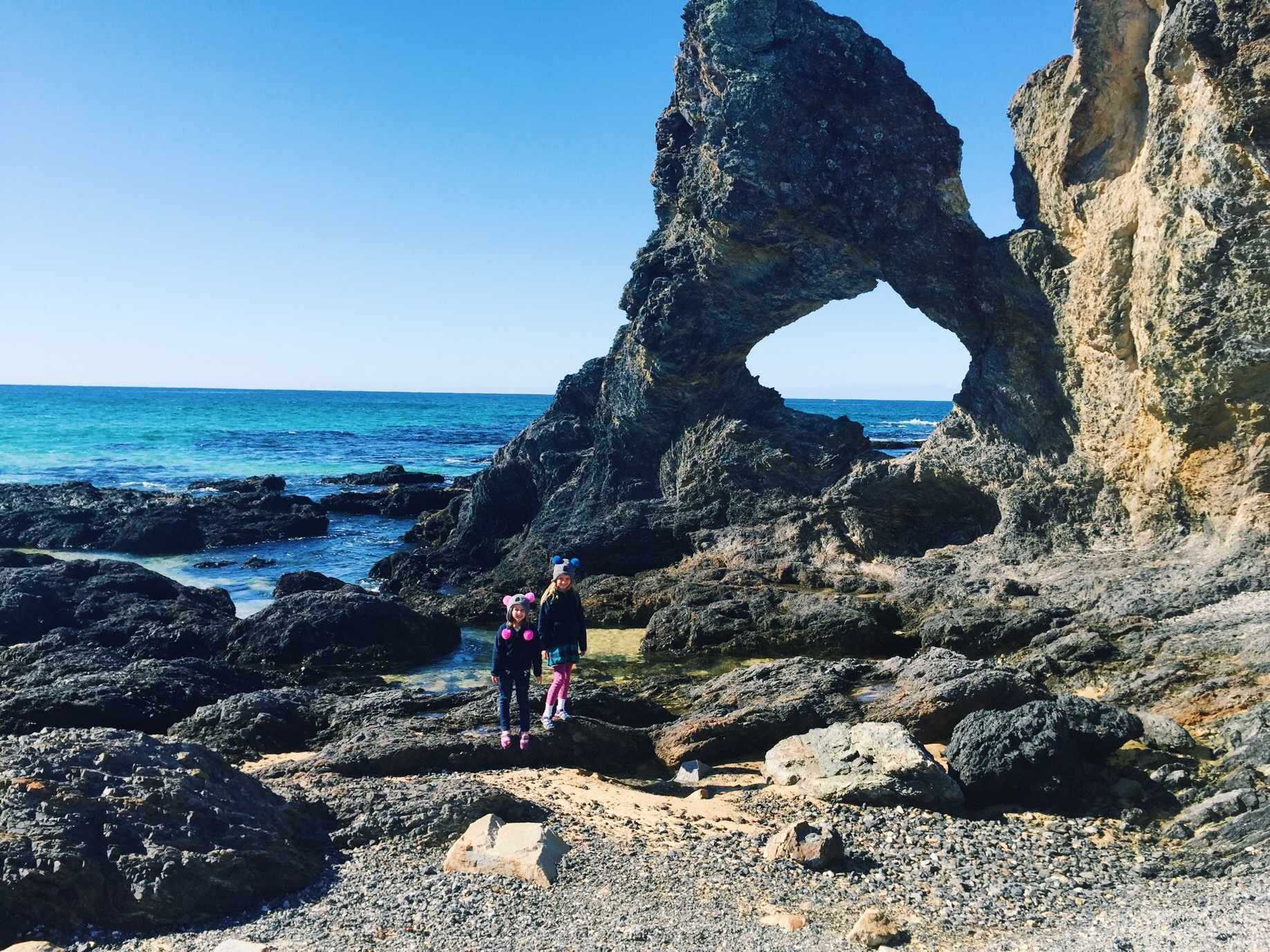 Set a Budget
I'm just going to say it—Australia is expensive! And I'm not just talking about the flight over, either. Between hotels, restaurants, car rentals, and activities, travel costs can add up quickly, especially when the cost of almost everything in Australia is higher than we are used to. If you are traveling with kids, those costs add up even quicker! We were shocked to discover that hotels often charge for extra people (even kids), and that kids meals even in quick-service restaurants are regularly in the $10-15 range rather than the $3-5 range like we are used to! Thus, it is important to plan accordingly!
Setting a realistic budget from the get-go will help you make sure that you don't overdo it or try to pack too much in, especially if you will be gone for an extended period of time. And be sure to give yourself a buffer of extra just-in-case money. Trust us, you'll need it!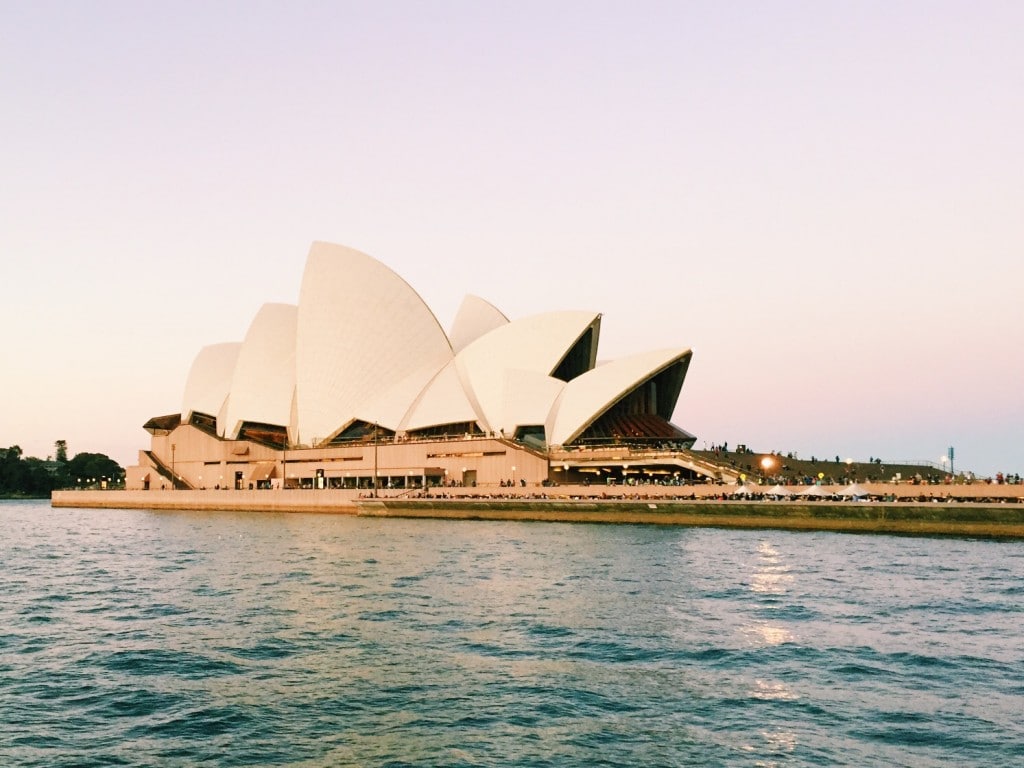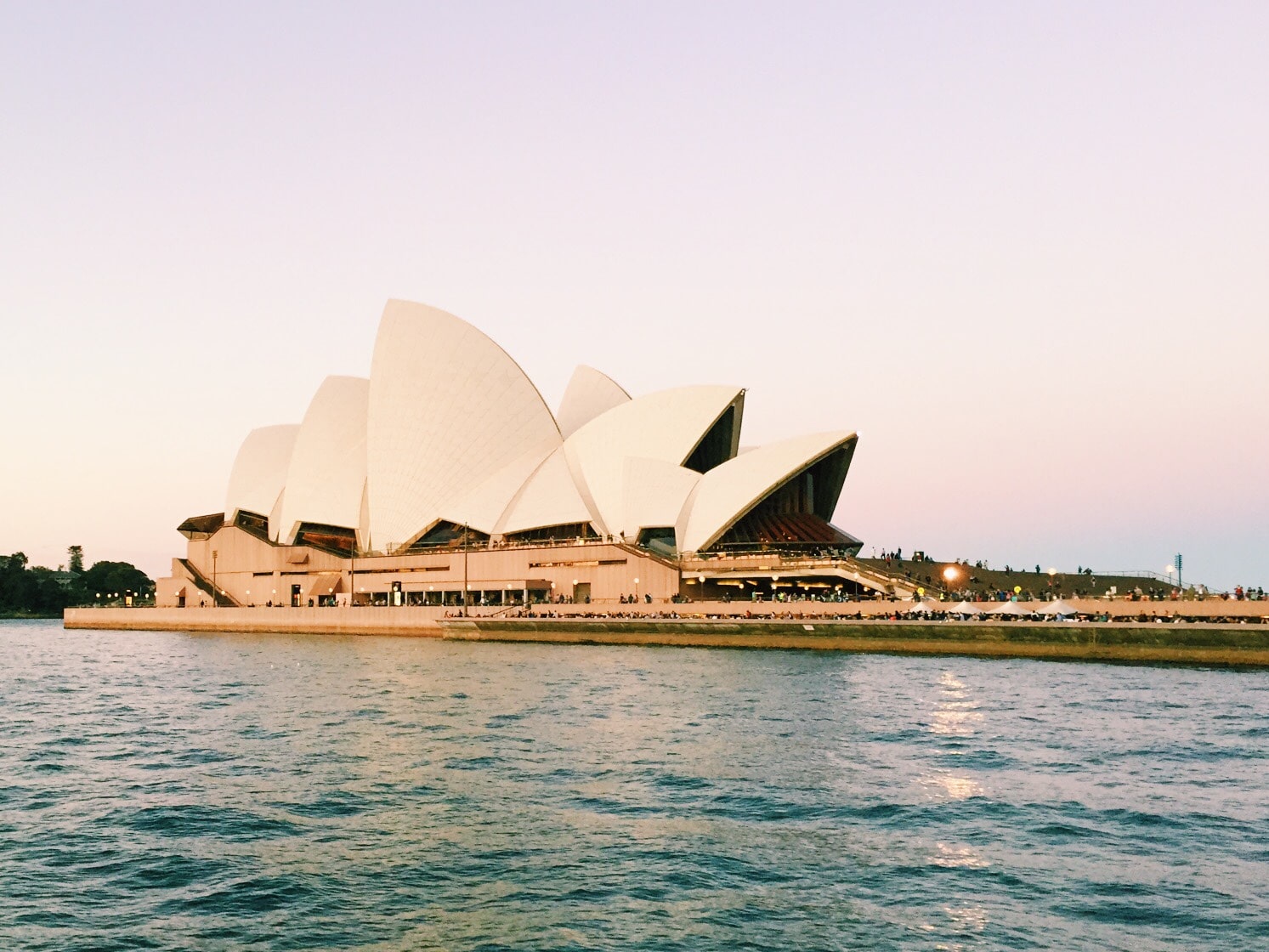 Start Planning as Early as Possible
Because of the costs involved, it is important to start planning as early as possible in order to find as many savings along the way as possible. A few months ago I discovered a phenomenon called "travel hacking" that actually saved us quite a bit of money on this trip.
I'm sure I'll be writing about it more in depth very soon, but basically the concept involves earning rewards point through credit card bonuses in order to earn free flights and hotel stays. Obviously this is only a good plan if you are extremely diligent about paying off credit card balances each month, and also only if you have a way of meeting the minimum spend requirements to earn the bonuses.
Before the trip, both my husband and I were able to earn 25,000 points each on our Starwood Preferred Guest Amex card, which gave us four free nights in some very nice hotels like the Westin in Sydney (normally $400 per night!) and the Sheraton in downtown Melbourne (normally $300 per night!) We also earned enough Choice rewards to get us a free nights at a Quality Inn in Brisbane and at the Clarion in Melbourne.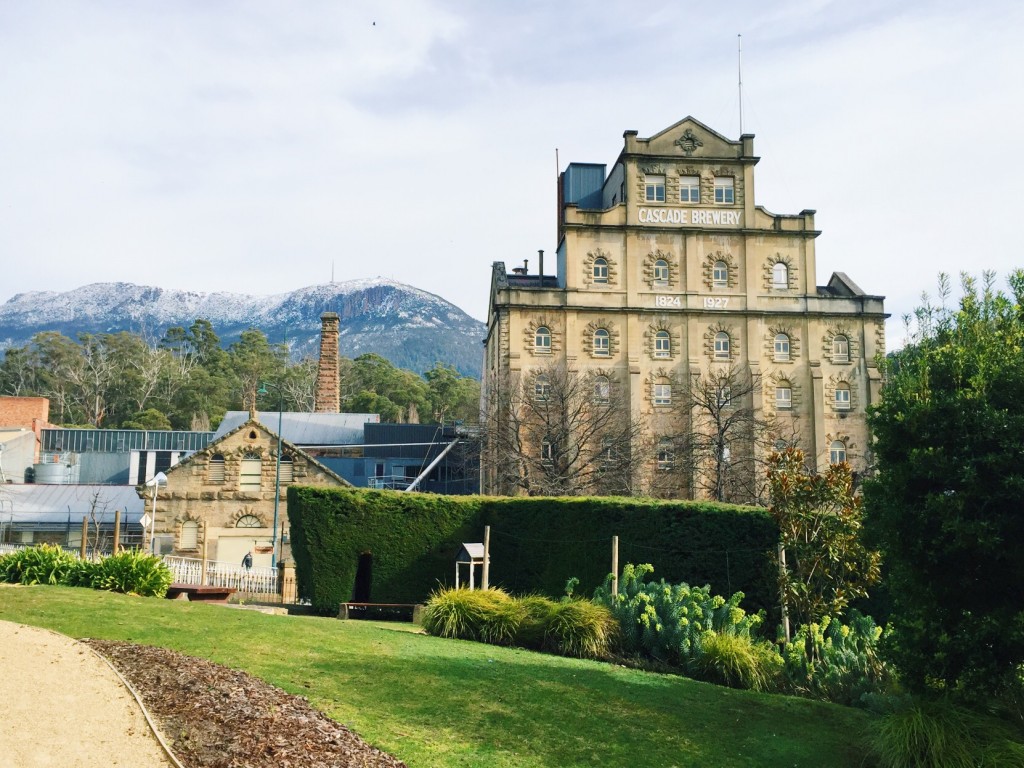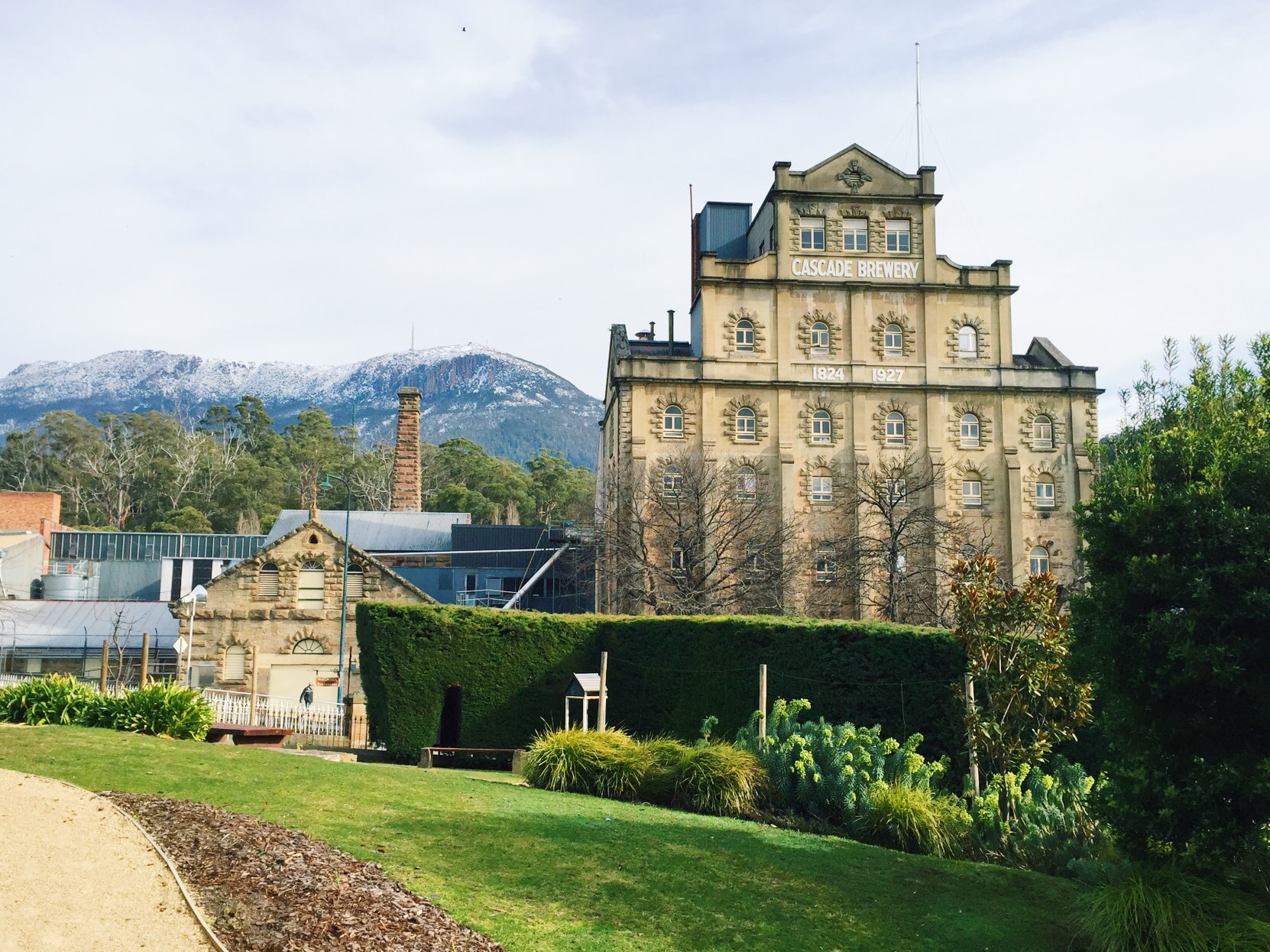 Save Where You Can
Knowing that Australia is expensive and that there are going to be unavoidable costs along the way, it is important to look for ways to save wherever you can, even in small ways.
Had I started travel hacking more than two months before our trip, I probably could have gotten nearly all of our hotel stays for free, but I just didn't have quite enough time to accrue the necessary points. Live and learn! In any case, we were happy to save where we could. For our remaining nights, we made sure to check a variety of different sites for the lowest rate, and then to contact the hotel directly to match it. Most have a price rate guarantee that will match the lowest competitor and give you an extra discount or even a free night. These policies helped us save hundreds on hotel stays throughout the country.
Saving on food is a necessity too, given how expensive it is to eat at restaurants. For a portion of our trip, when we rented a car and traveled down the coast from Sydney to Melbourne, we stayed in apartment hotels along the way, most of which we found on Expedia.com. These generally had a kitchen, which allowed us to buy groceries and cook our own food, which helped us save a bundle.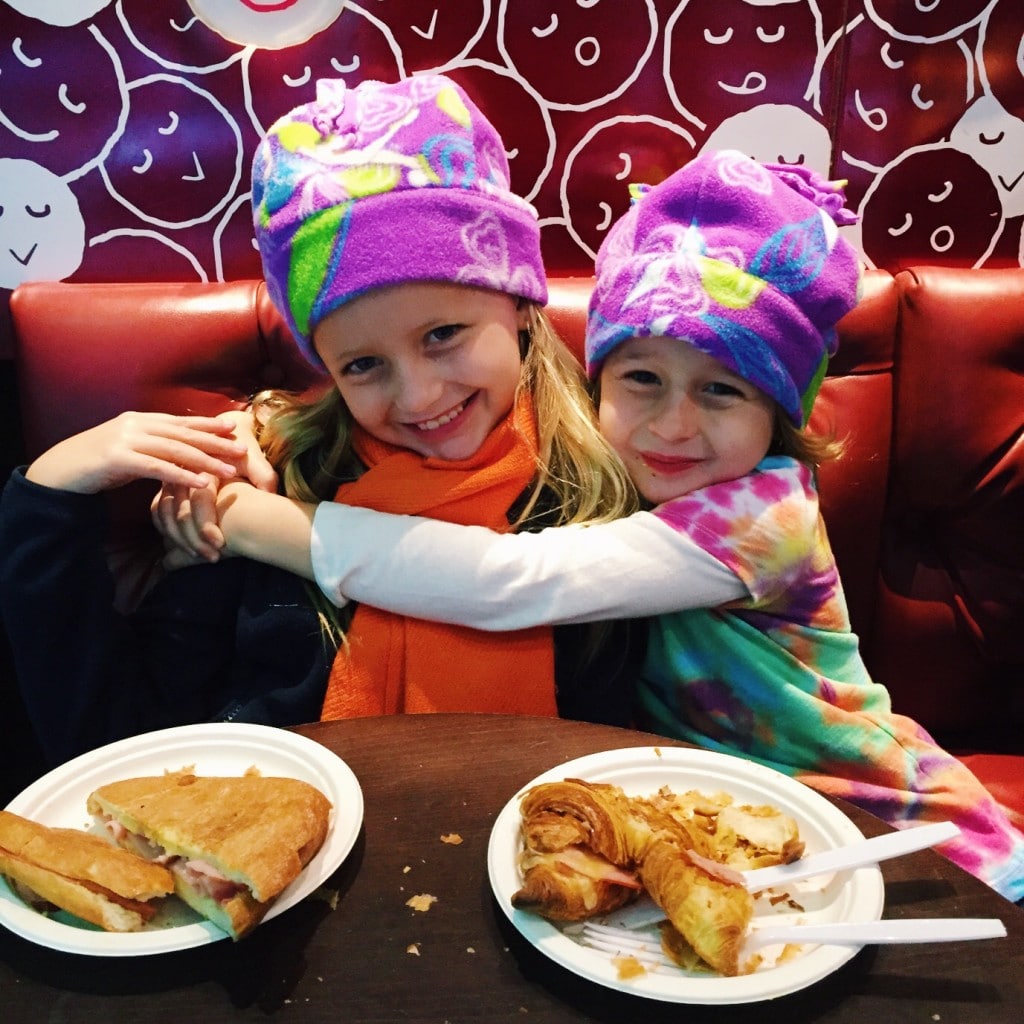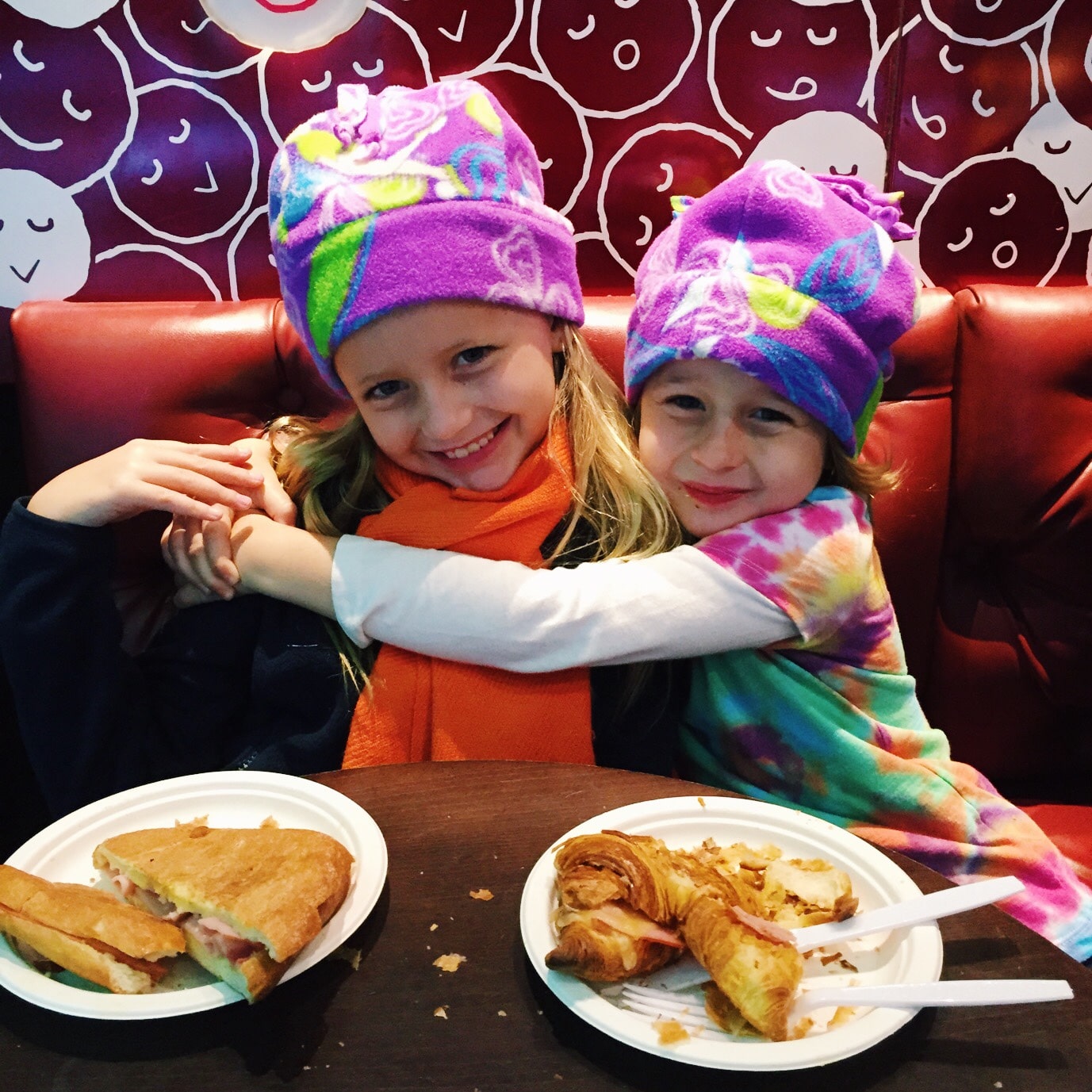 In the cities we ate a lot of street food rather than going to expensive sit-down restaurants. (Pie Face was a big favorite of ours!) There is no tipping in Australia—restaurant servers make around $17 an hour—so the food at full service restaurants is priced accordingly to account for this. Also, the service isn't very good. Those times we did go to a full service restaurant, our youngest daughter, who is not at all shy, got very good at walking into the kitchen to ask for the check!
One other tip is to sign up for every loyalty program that you can ahead of the trip, but particularly for the hotel brands that you know you will be staying with. Many of them offer free Internet to loyalty members when you book through their website, which can save you up to $20 a day in hotel WiFi fees!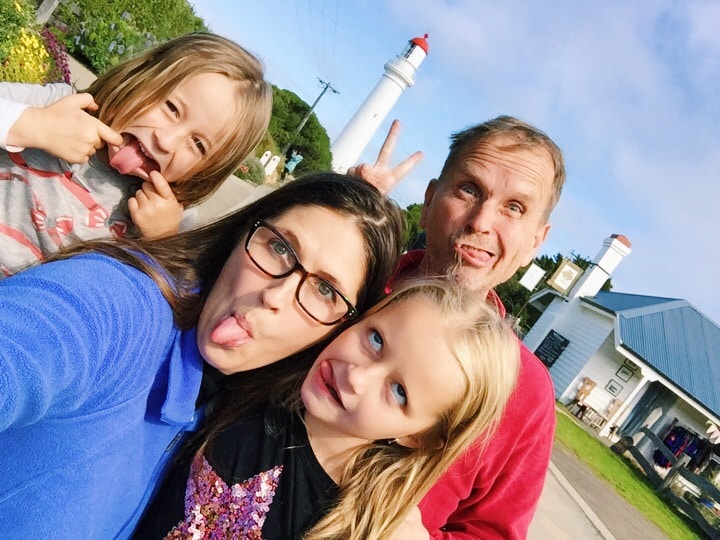 Know What You Enjoy
I think this is probably one of the most important things about making your trip a success. There is so much to do in Australia that you can easily get lost in the choices, but ultimately the success of your trip will depend on focusing on the things that you and your family enjoy doing the most.
When it comes right down to it, we are not really city people, nor are we foodies. We don't love museums or galleries or looking at endless buildings for days on end, and we are not really interested in trying all the latest restaurants. Instead, my husband and I really enjoy getting off the beaten path, while our kids just want to see as many animals as possible.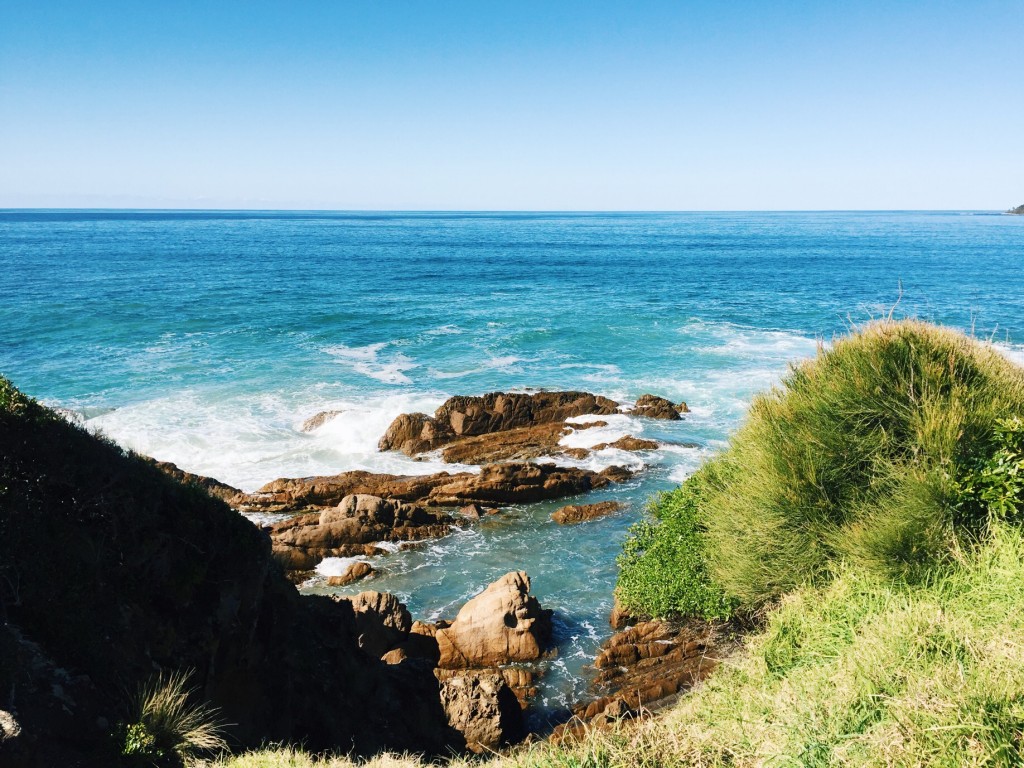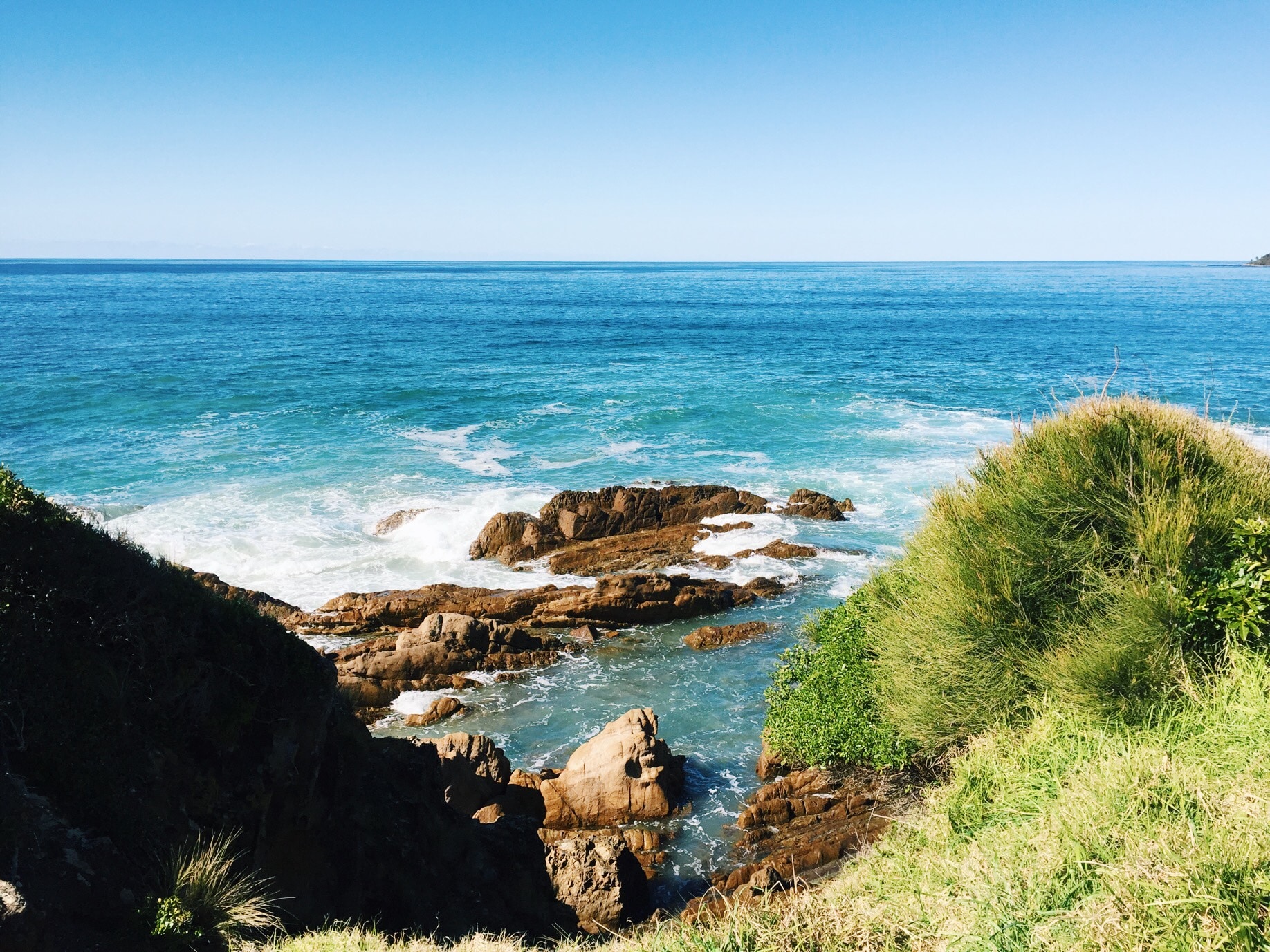 Thus, for us, we knew that two days in Sydney would be plenty (and it was!) and one of those days was spent at the Taronga Zoo. However, I'm sure lots of other people could happily spend a whole week in Sydney and still not see everything they wanted to. Although we stayed two nights in Melbourne, we spent one of the days getting out of the city to drive along the Great Ocean Road.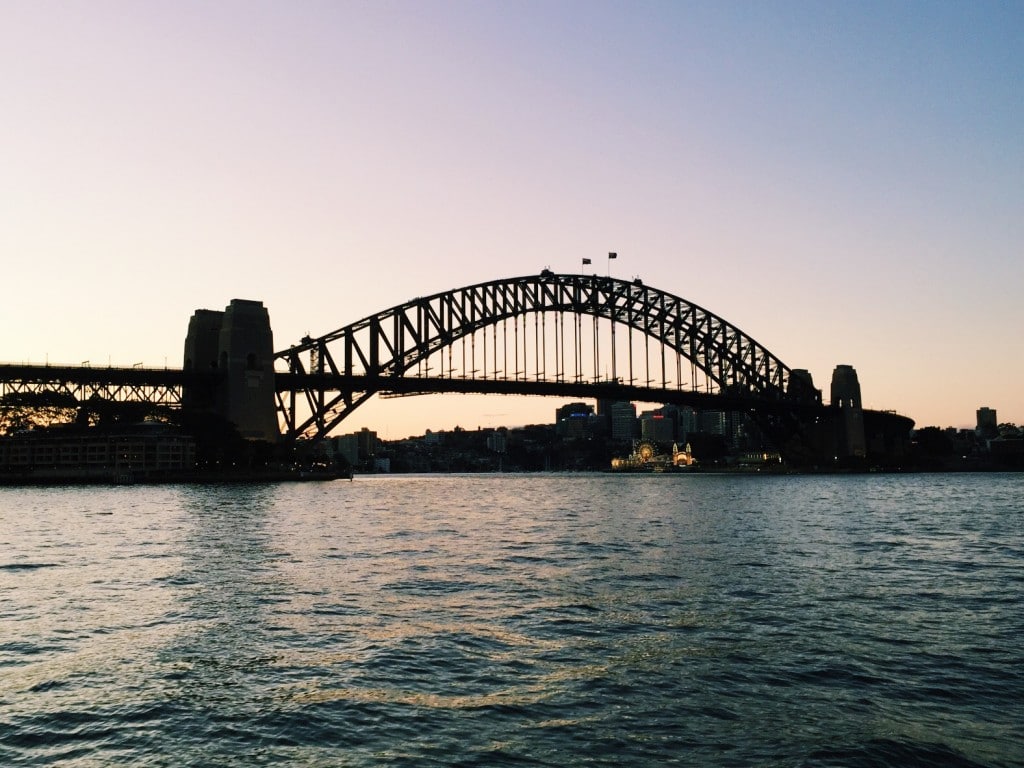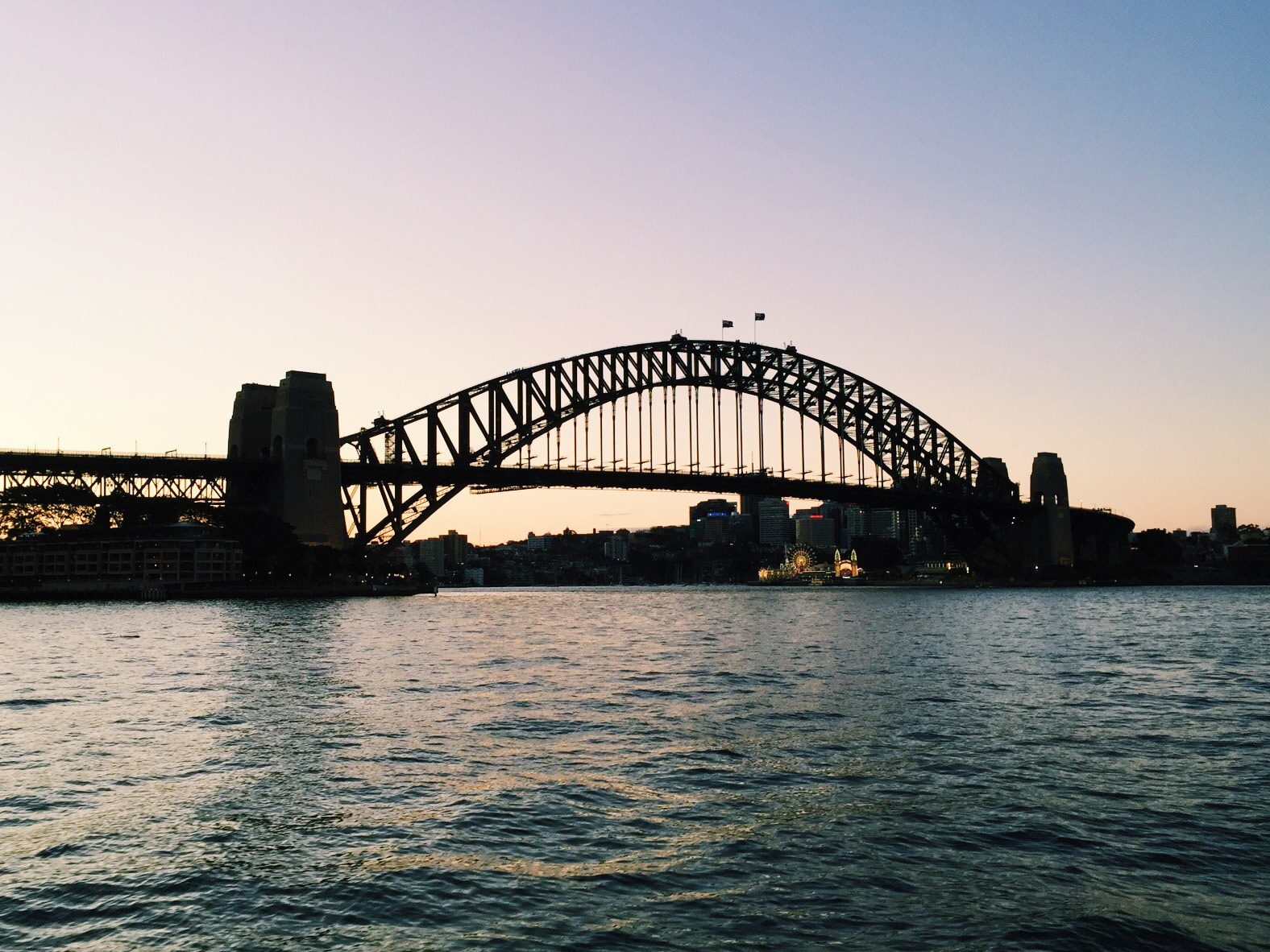 If you are a city person, I would say that spending time in Sydney is a must, but that both Melbourne and Brisbane are absolutely lovely, in totally different ways. Melbourne, in the far south, feels very cosmopolitan, with lots of cool restaurants and beautiful historic buildings. Brisbane, which is further north and has a much more laid-back vibe. It also has a beautiful walking path with some great parks that my kids really enjoyed.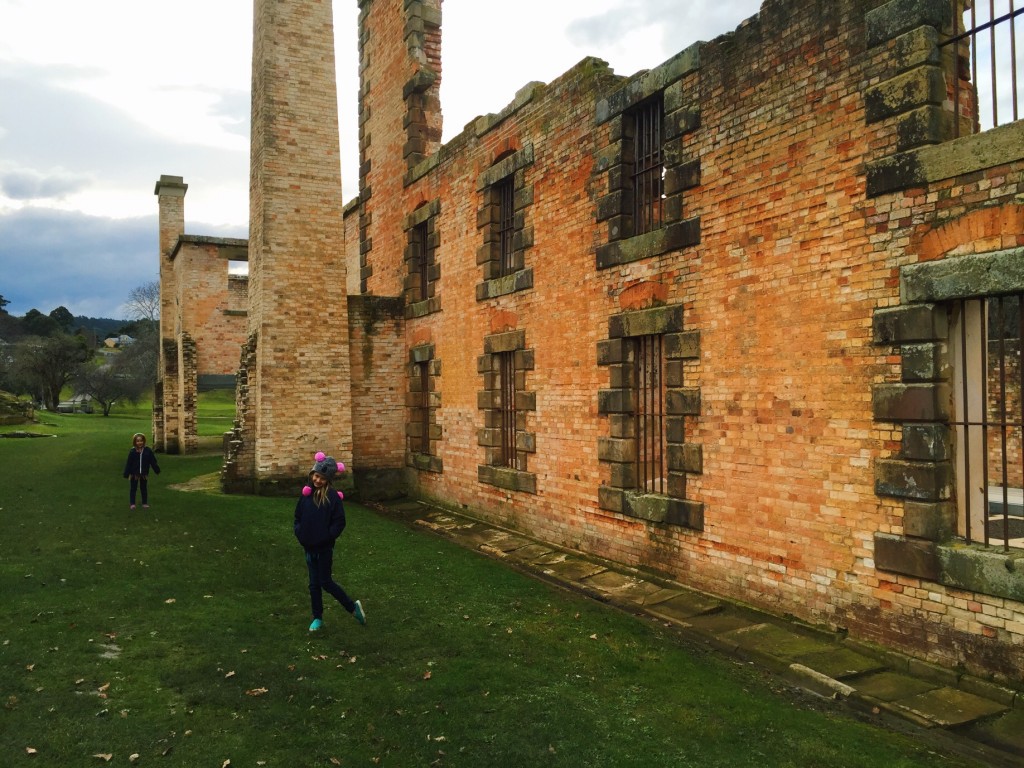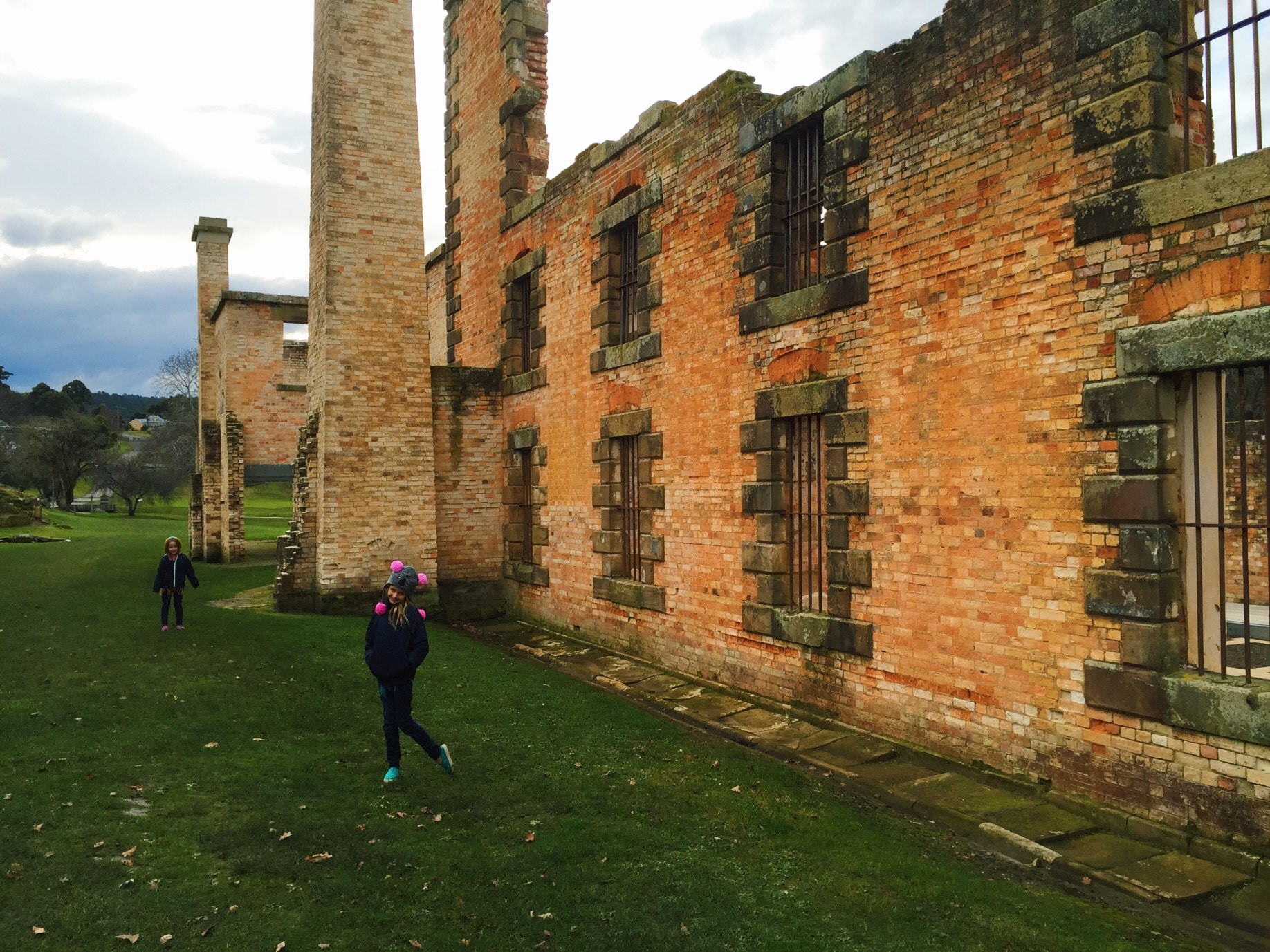 If you are more of an outdoorsy type person, or, if like us, you prefer getting off the beaten track (and seeing animals), Tasmania is definitely worth a visit, and Cairns, in the far north, is an absolute must-see. (Cairns is also the jumping off point for seeing the Great Barrier Reef.)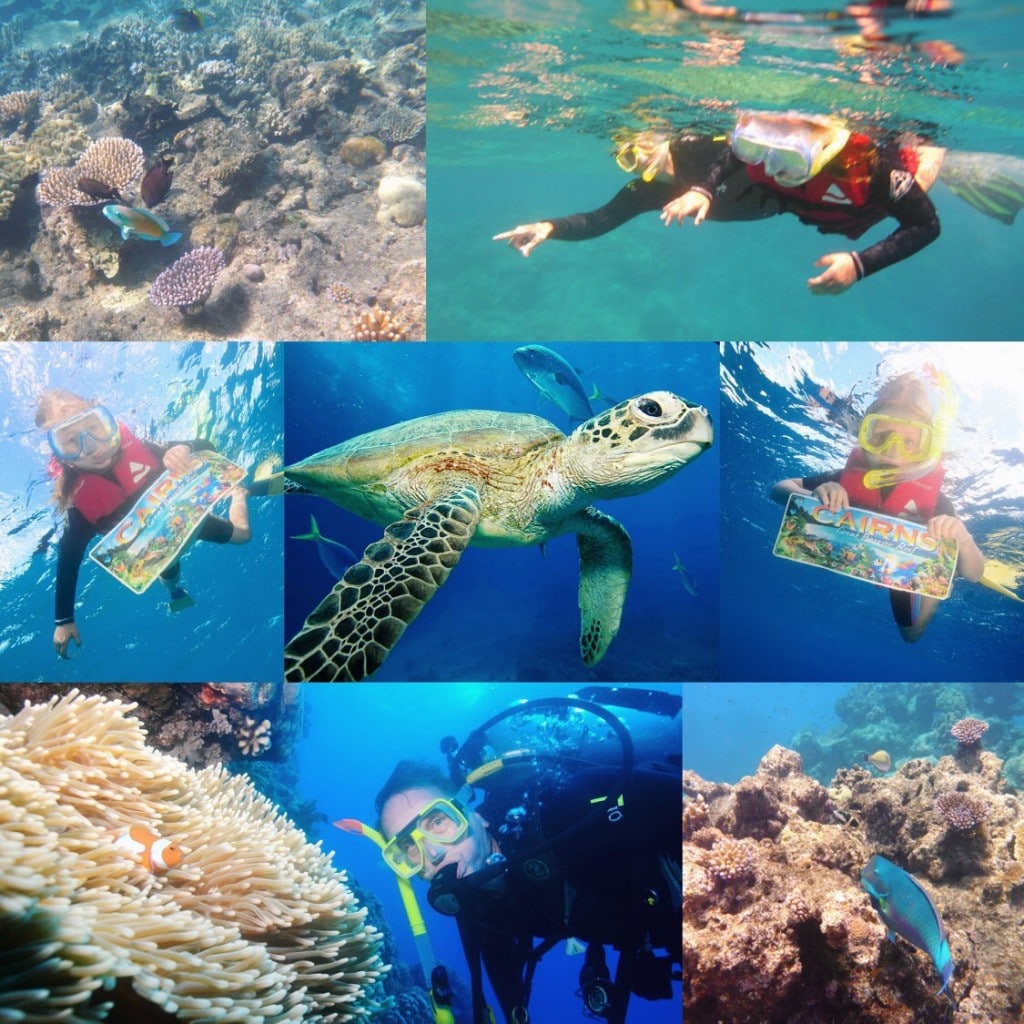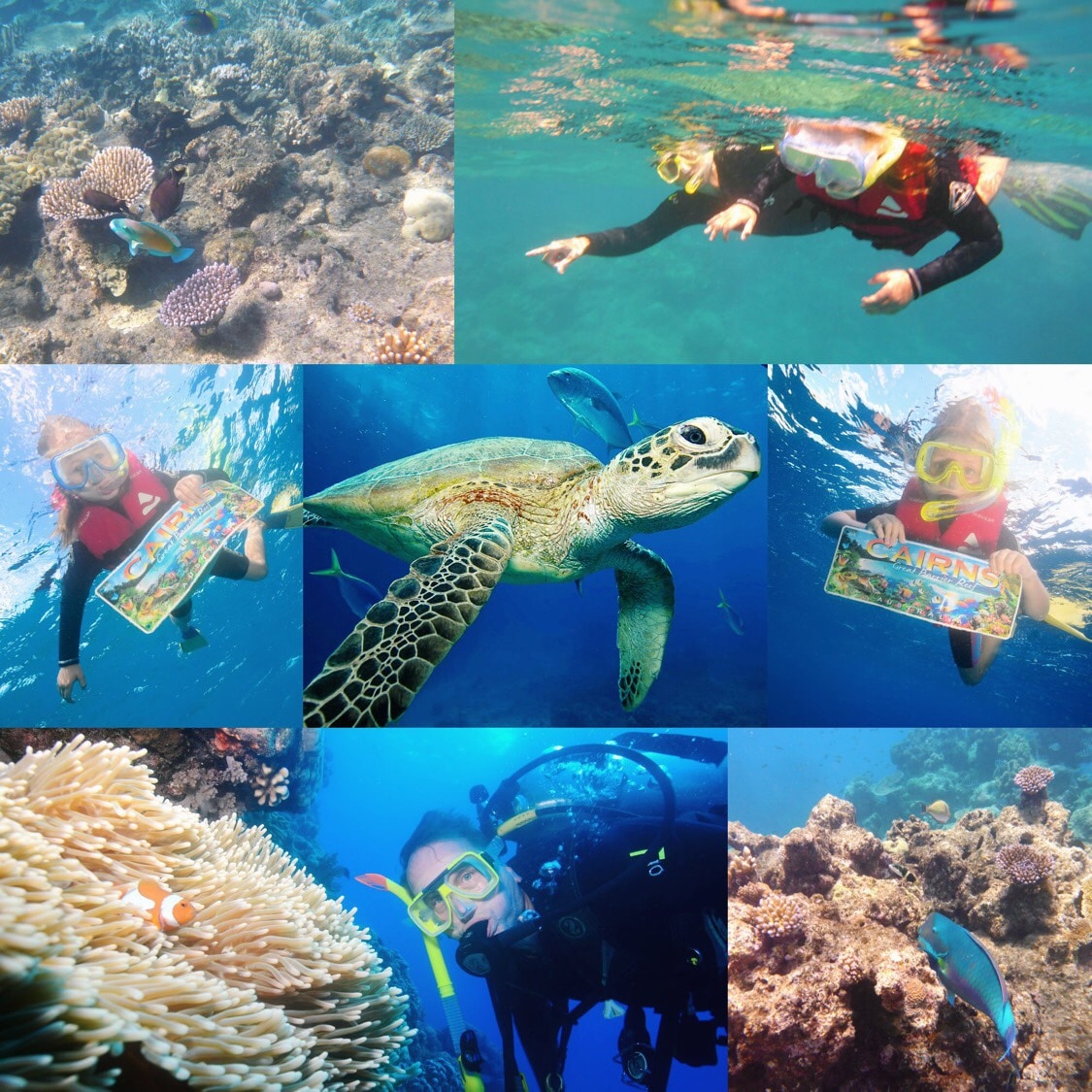 If you're interested in beaches or surfing, there are no shortage of options. The Gold Coast is a good option if you are traveling in the winter (our summer), or the Great Ocean Road, which is home to the famous Bells Beach, would probably be fabulous in the summer, though the cold didn't seem to phase the surfers while we were there!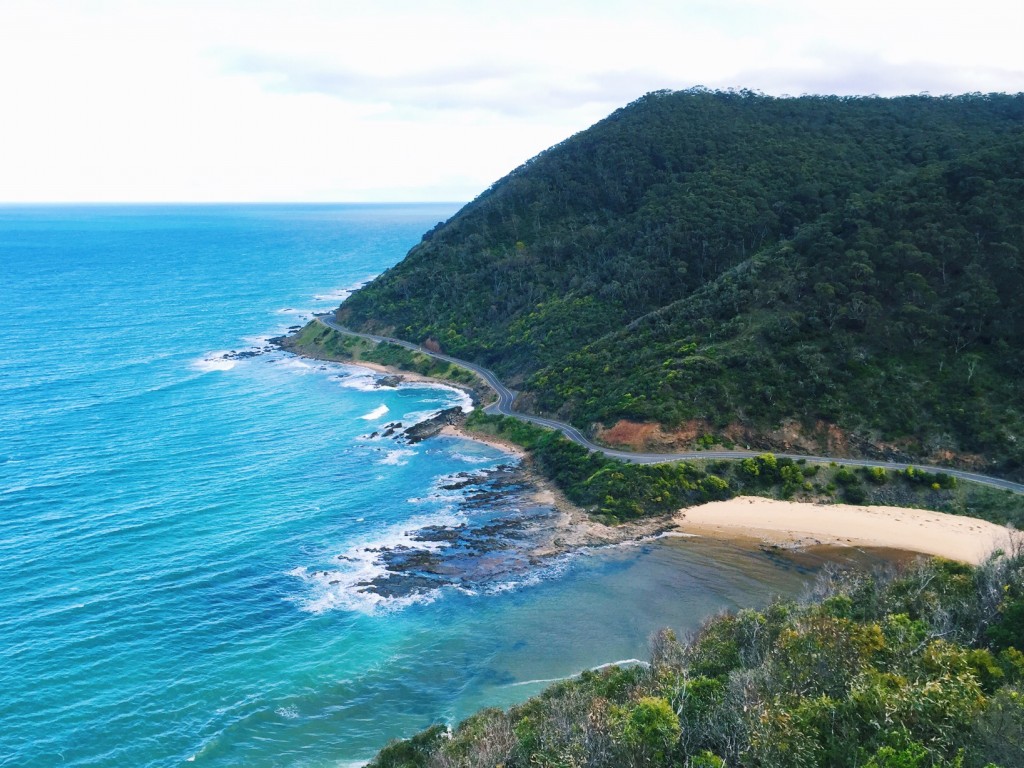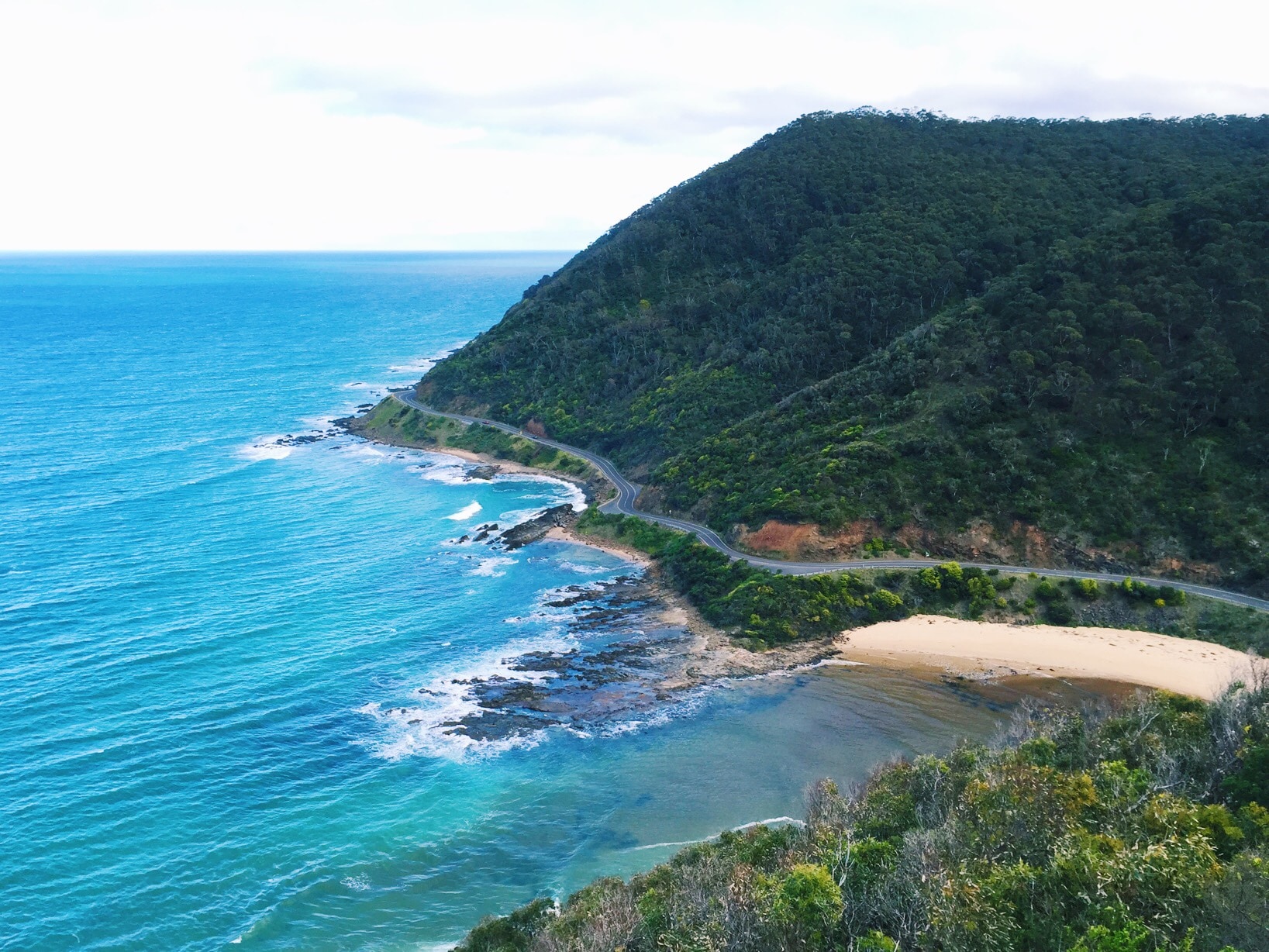 If you want to see the Australian outback, you'll want to plan a trip to Alice Springs and Uluru. This is one thing we really debated about, but ultimately we chose Tasmania this time around, mostly because it was a lot less expensive. And now, of course, we have a reason to go back!
Consider Your Transportation
I can't say this strongly enough, so I'll say it again—Australia is a BIG country! If you want to see more than just the city you fly into, you are going to have to figure out how to move around, and the type of transportation you decide on will play a big role in helping you to figure out what you can and can't do. Here is a quick rundown of what's available: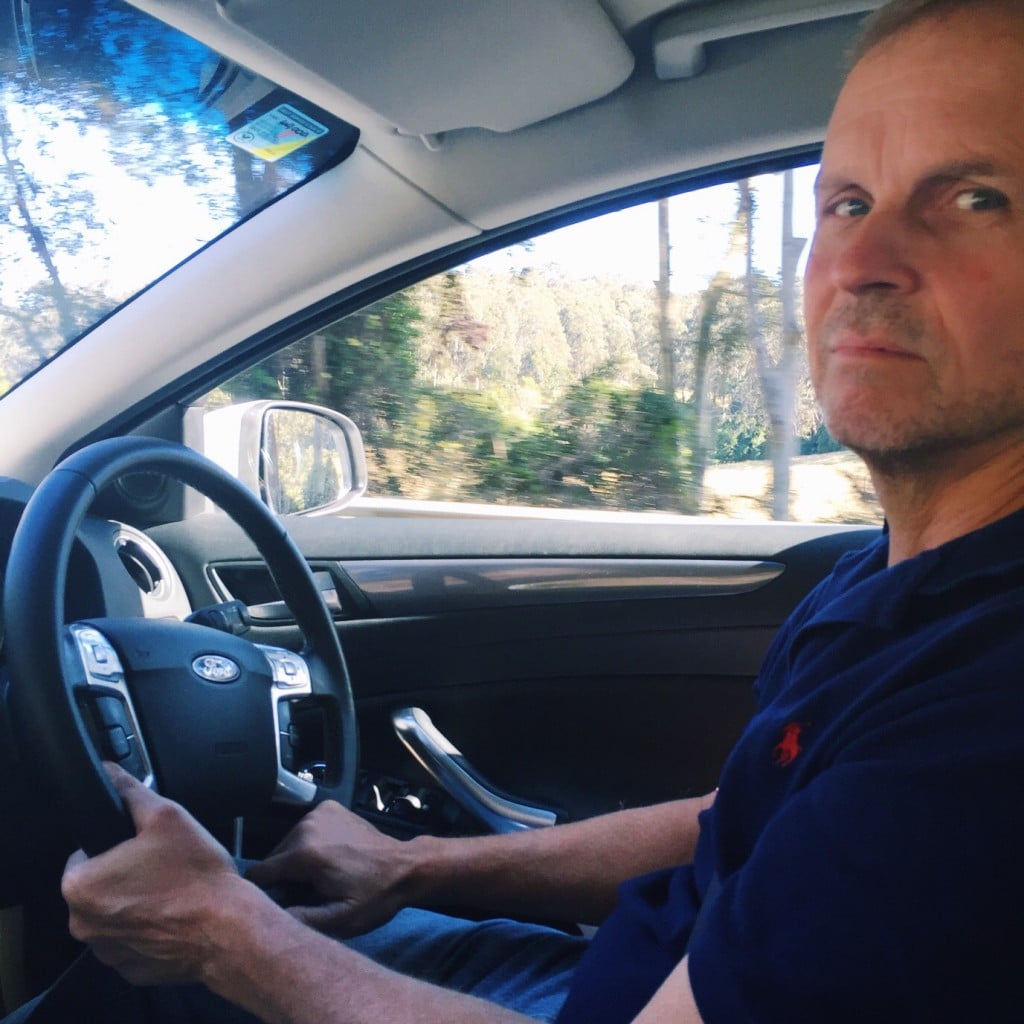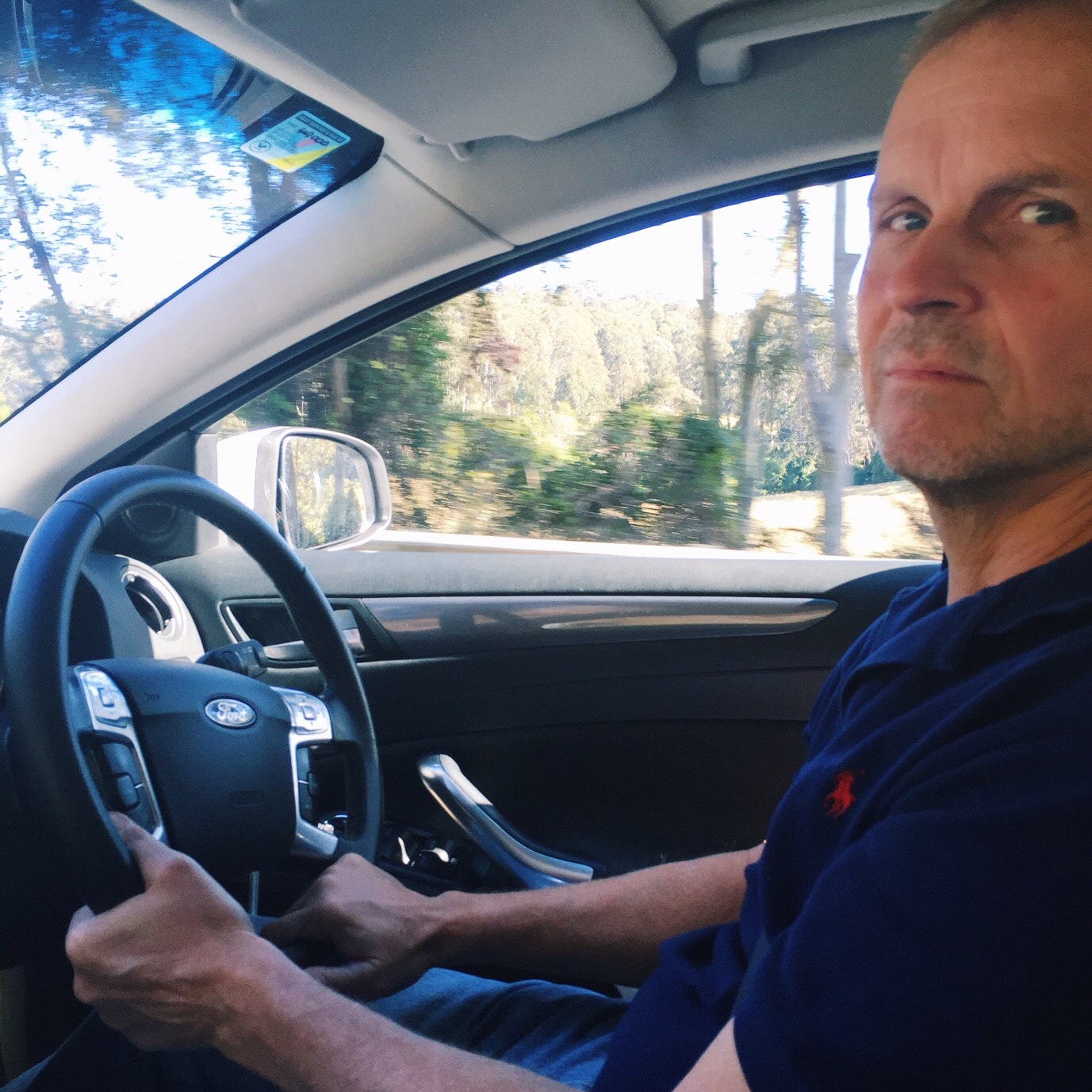 Car rental-renting a car will give you the most flexibility if your goal is to get out of the cities and explore the coastal areas, or even the outback. Car rentals are reasonably priced in Australia, and camper vans are also very popular as rentals, which could help you save on hotel costs if you decide to camp for part of your trip. For traveling with a family, this is probably the most cost effective option. That said, it is important to know that Australians drive on the left, which can take some getting used to! My husband did all the driving on our trip, (I'll just say it—I am NOT a good driver, even in the best of circumstances, so it is really best that I don't drive whenever possible!), and he did a great job, only going the wrong way a few times. 🙂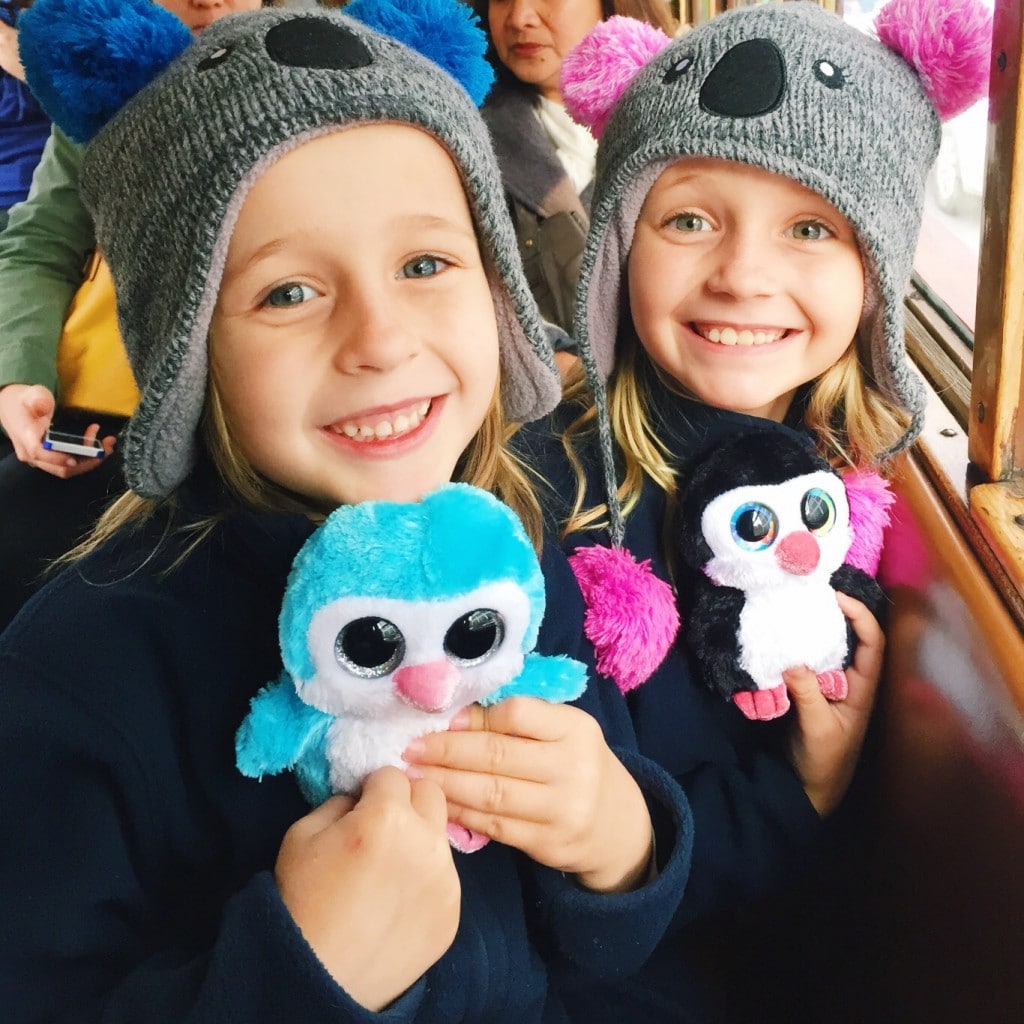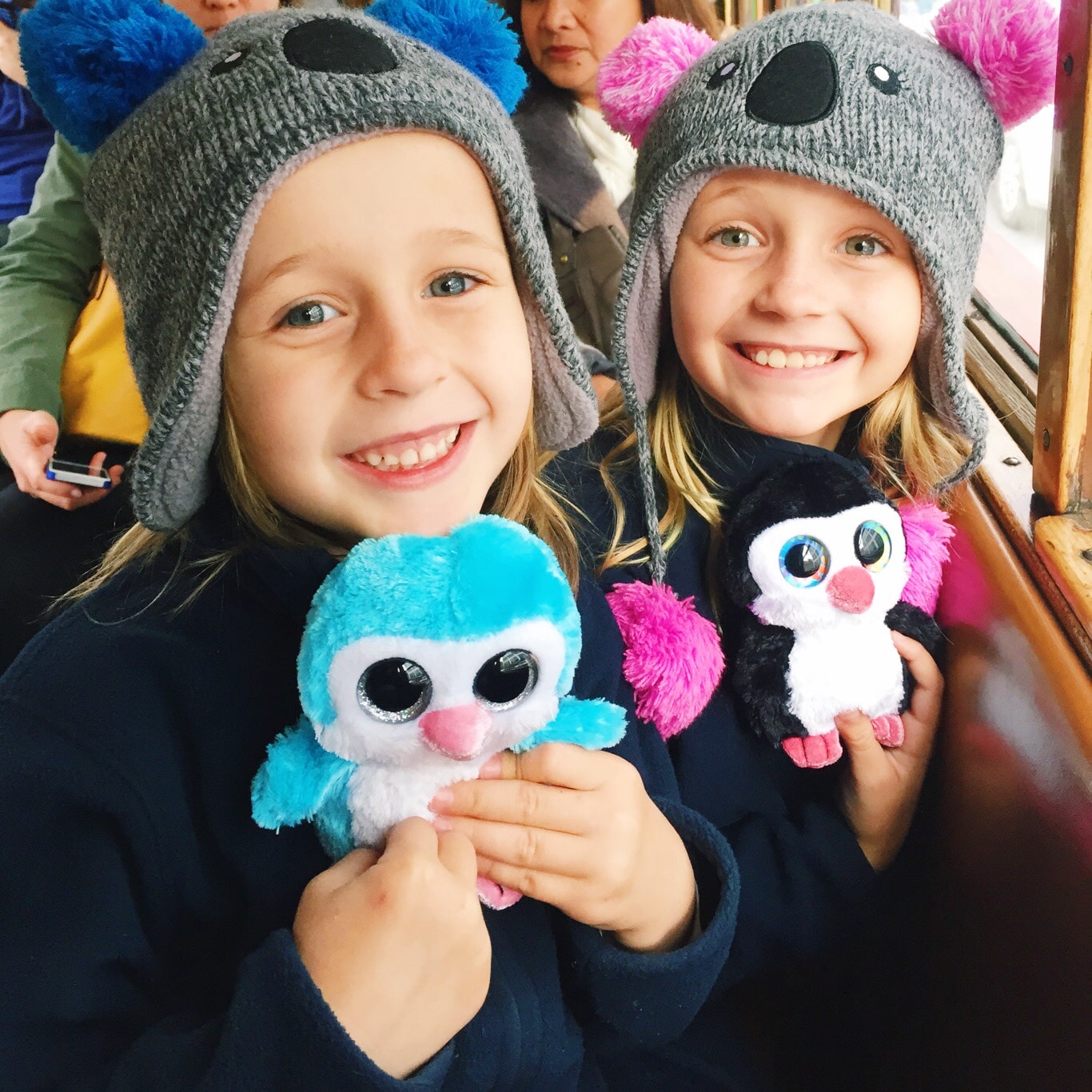 Public Transit-most of the bigger cities, like Sydney, Melbourne, & Brisbane, have trains that will get you from the airport to the city center, as well as extensive networks of public transportation that are pretty easy to navigate. Sydney has something called "Family Fun Day Sundays" that allows you to get a transit pass for the whole day for just $2AUD per person, which is a really good deal. (Keep in mind that you must have kids with you!) Likewise, Melbourne has a free city loop tram that allows you to easily navigate the whole city center area.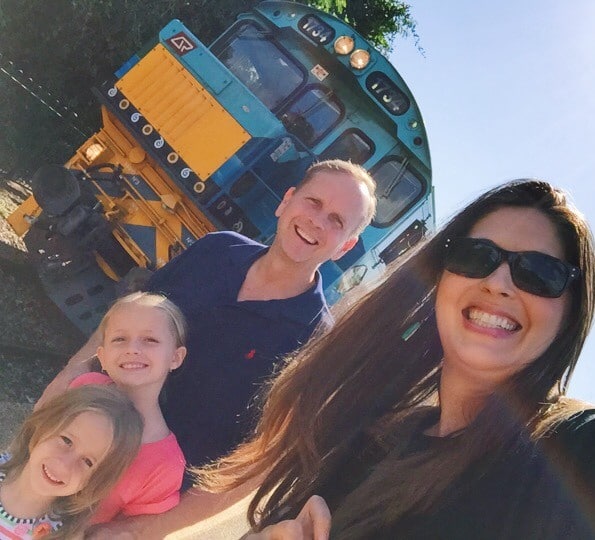 Train-Australia has a fairly extensive network of passenger trains that can get you from city to city without too much effort, and the prices are fairly reasonable, though everything adds up fast when you multiply it times four for a family. Ultimately, this is one option we didn't end up using too much, though we did take a fun scenic train ride through the rainforest while in Cairns.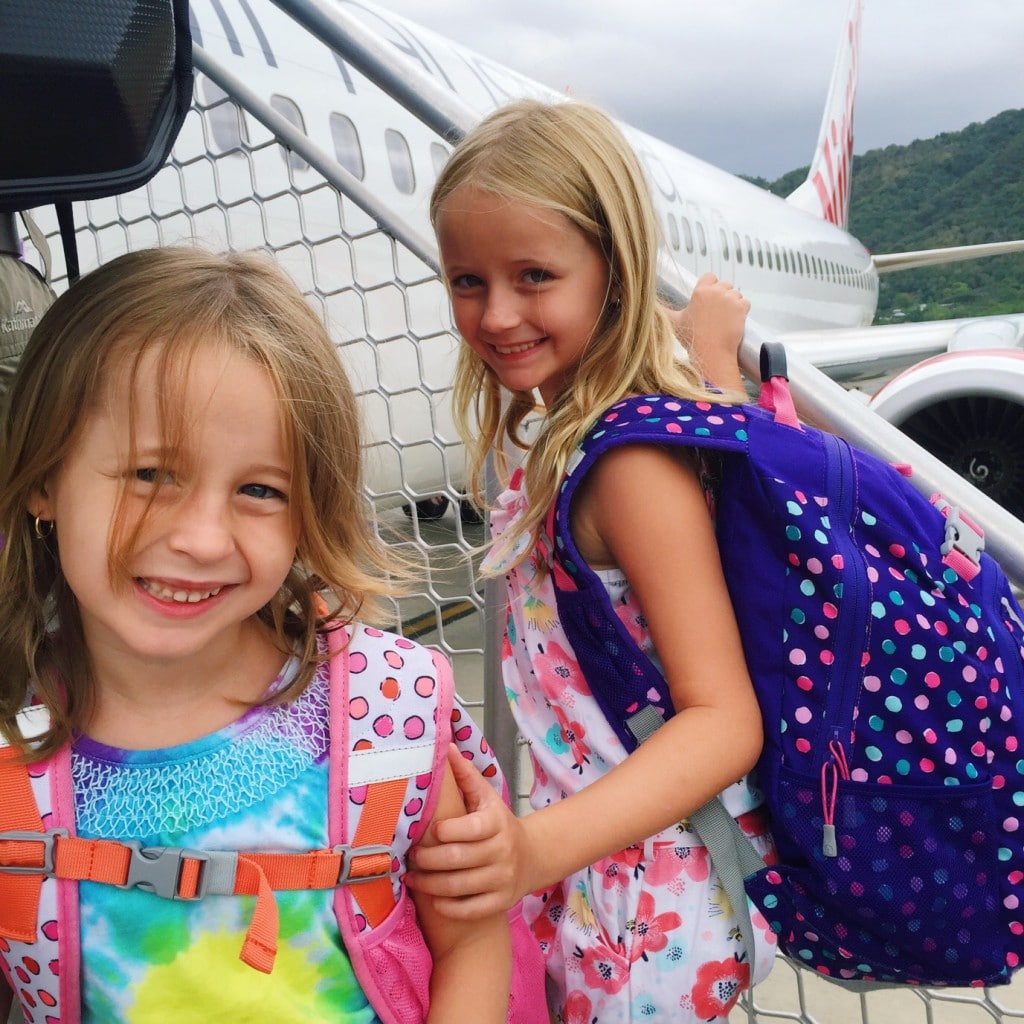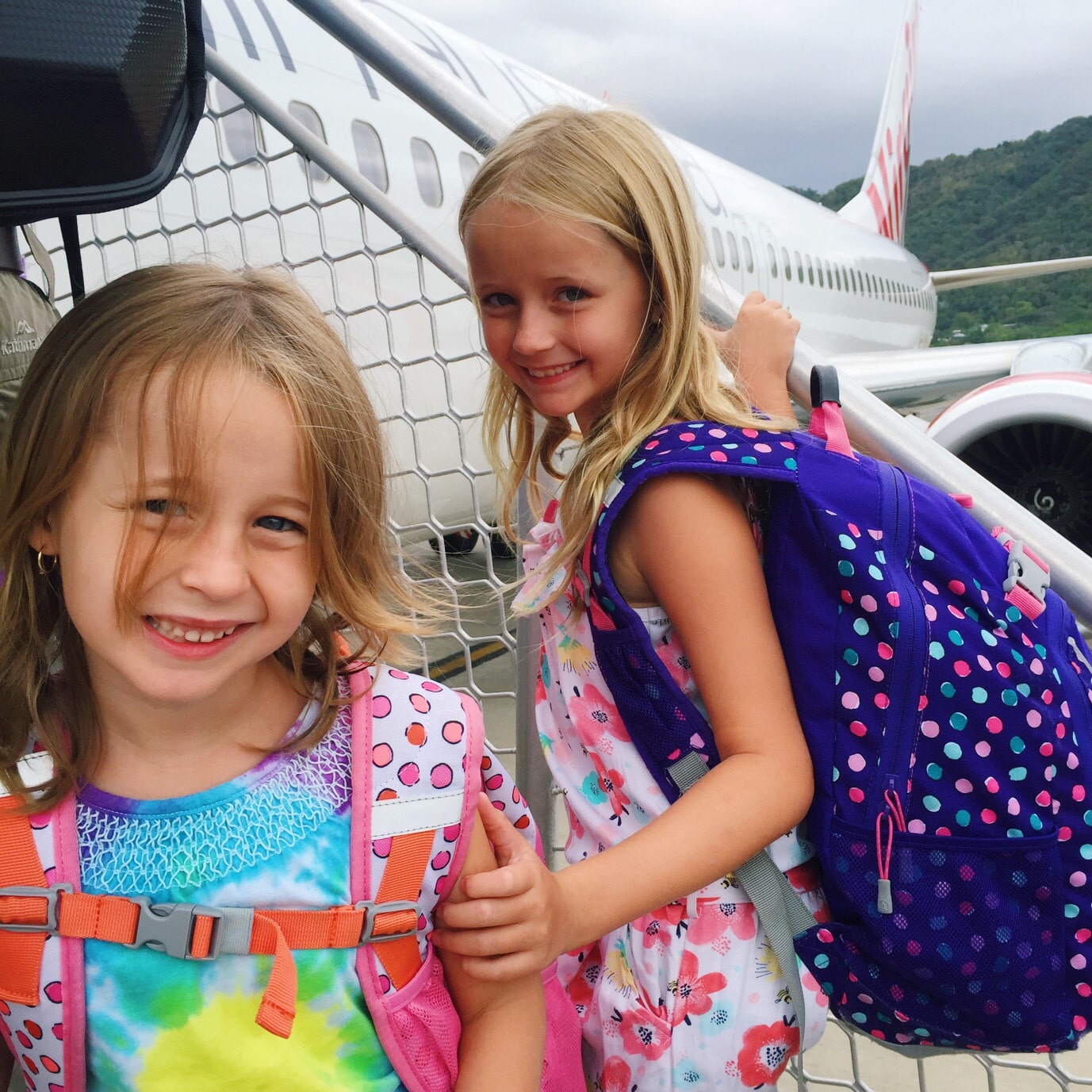 Airplane-Australia has several domestic carriers that offer low-cost flights from city to city. We flew four different times within the country, and chose to fly Virgin Australia on all of our inter-country flights because VA is a partner airline to Delta. This allowed us to take advantage of the reciprocal partner benefits (since I have Platinum Medallion status on Delta.) The best perk was free access to the Virgin Australia lounges at all of the airports, where we would take advantage of the extensive buffet and get free meals whenever possible. (Remember—save where you can!)

Don't Forget about the Weather!
Australia is in the Southern Hemisphere, which means that their seasons are opposite of the United States. Thus, if you are traveling in the summer, it will be winter there. However, like the United States, there is a pretty big difference in temperature from the northern end of the country (where it is warmest) to the southern end (where it is much cooler.)
If you are planning to visit different areas in both the southern and northern parts of the country, you will need to pack for both warm and cold. Being from Florida, we were actually excited about the cooler temperatures, but we probably could have packed a few more warm clothes. We ended up wearing the same few items almost every day for the first half of our trip!
The weather will definitely impact what you see and do. For instance, if visiting the Great Barrier Reef is high on your list, you will want to go during the Australian winter, as during the summer the water is full of deadly box jellyfish. Likewise, Uluru is better during the winter, as during the summer it gets oppressively hot. On the other hand, Sydney, Melbourne, and Tasmania are probably a little better in the spring, fall, and summer.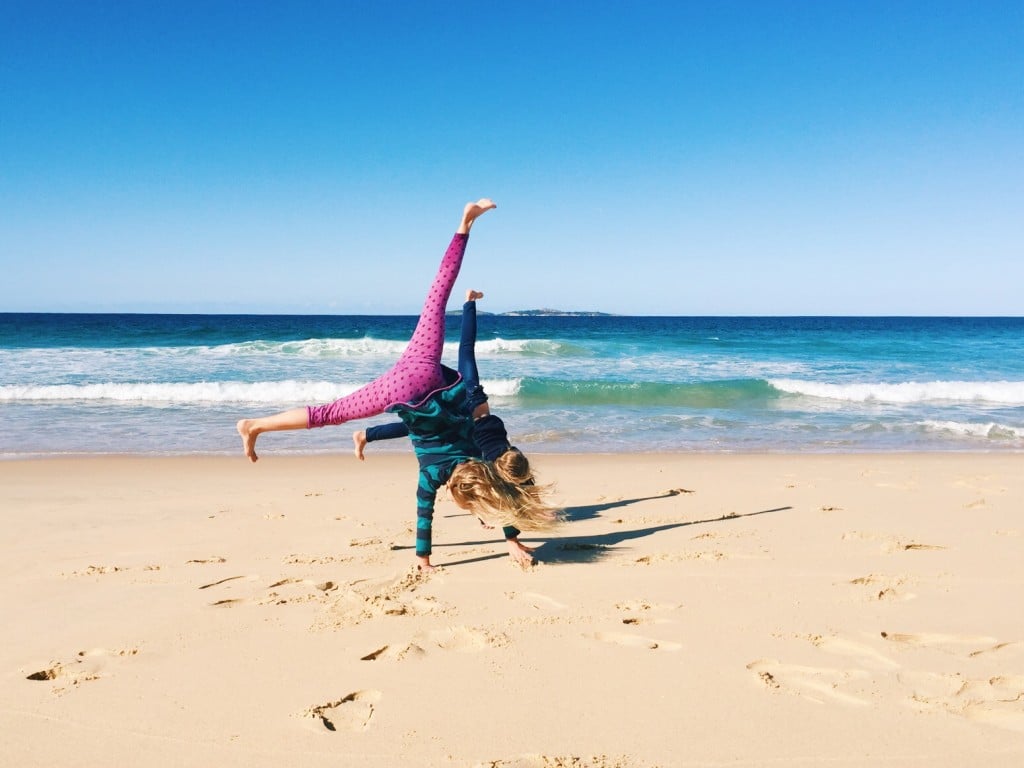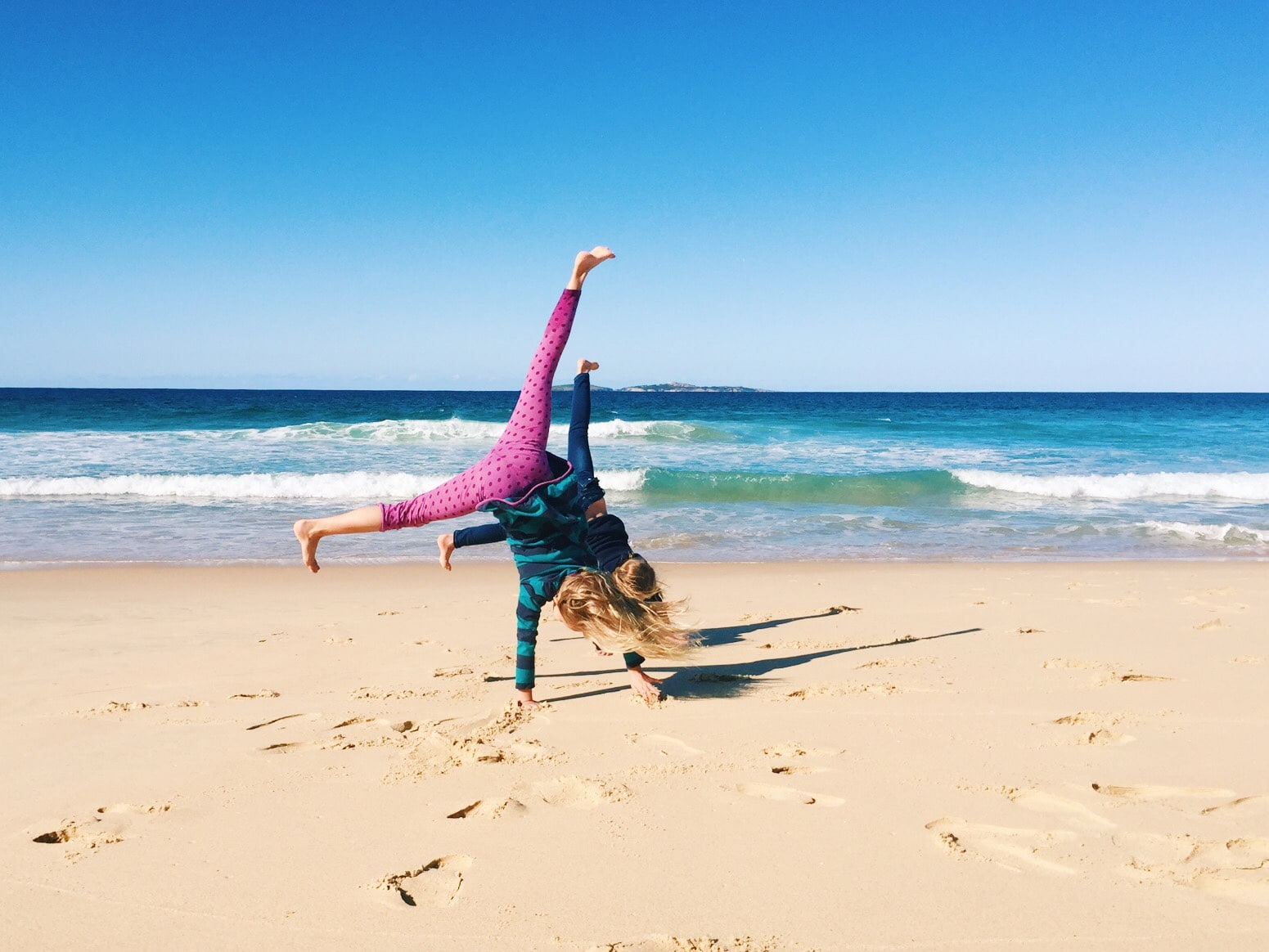 Give Yourself Down Time—You'll Need It
One of the hardest parts about planning a trip is leaving time to just relax when there is SO MUCH you want to do and see! The first eight days of our trip were jam packed, moving to a different hotel every single night. By the time we got to Hobart, Tasmania, where we had planned to stay at one hotel for three nights in a row, we were definitely ready for a day of rest!
This is especially true when traveling with kids. Sometimes they need time to just be kids! We made a point to stop at playgrounds when we saw them, or to stop at beaches and parks and let the girls just run around and play, and honestly, I think those were probably some of their happiest memories of the trip!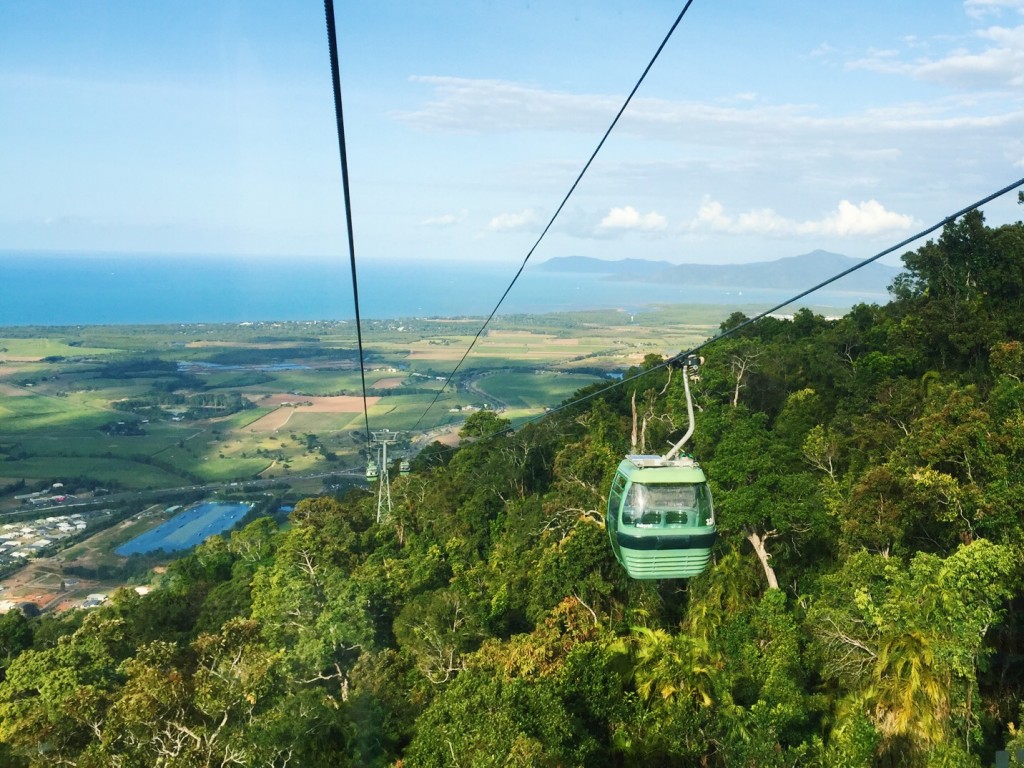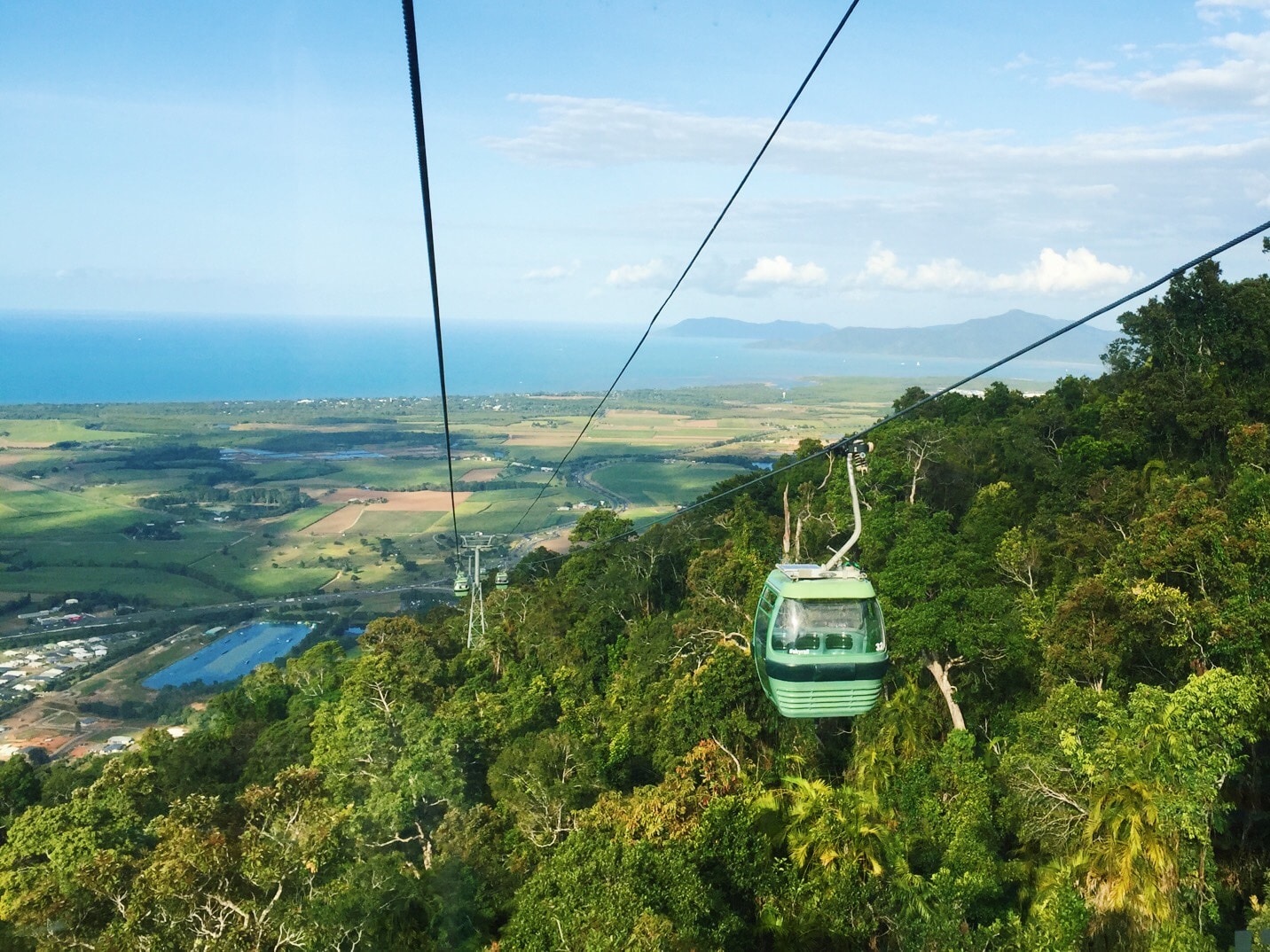 Be Prepared for Tech Issues
Although Australia is a half a world away, in many ways it doesn't feel all that different from the US. There are no language barriers, it is fairly easy to navigate your way around, and even many of the stores and restaurants are familiar, especially in the big cities. Even so, international travel always presents a few challenges that it is important to be prepared for.
First, their outlets are different, and they use 220 voltage, rather than 110. Thus, if you will need power for any reason, you should come armed with a converter and a a few plug adapters. After my old adapter failed on our trip to Peru earlier this year, I bought this converter on Amazon, and was incredibly impressed. It worked great and had enough plugs and USB ports to charge all of our devices at once. (Keep in mind that while it does come with several adapters, it did not come equipped with an adapter for Australia. Luckily I had also bought this 3-pack of Australian plug adapters just in case!)
Also, cell phones require an international plan, and international data is expensive! If we were to do it again, we would have definitely bought a prepaid phone to use just in Australia. Even with minimal use, we exceeded our data limits multiple times, and were faced with a couple hundred dollars in overage costs when we got home. We probably could have saved a bundle—and had much better service—by simply purchasing a prepaid cell plan as soon as we got there.
* * *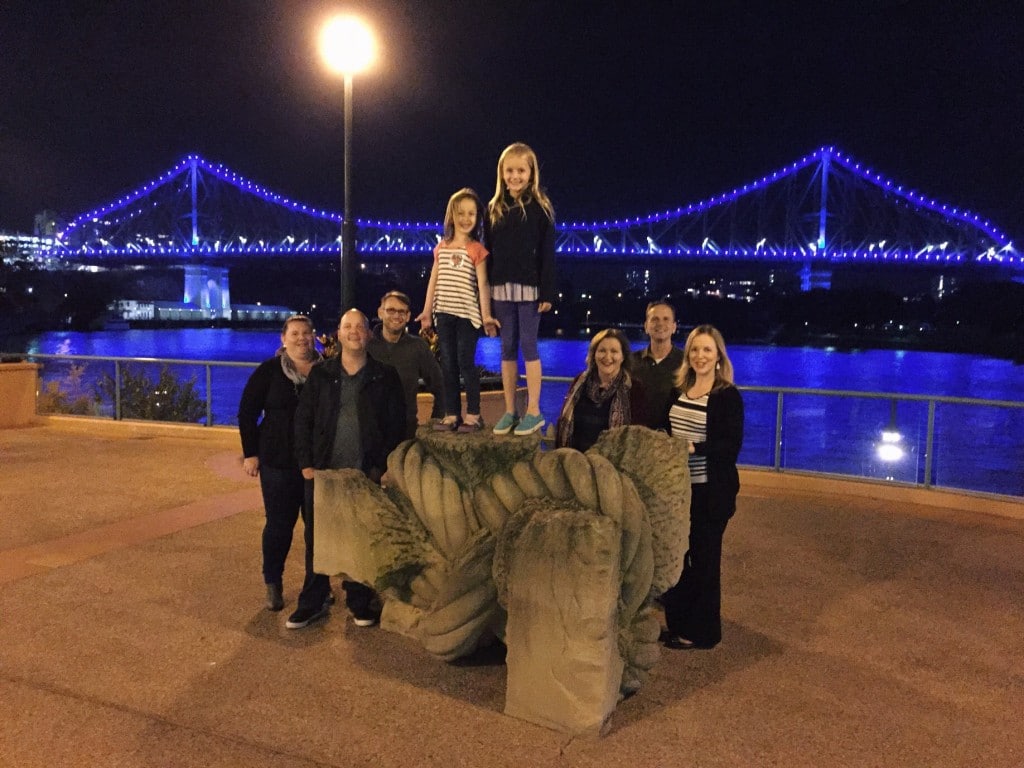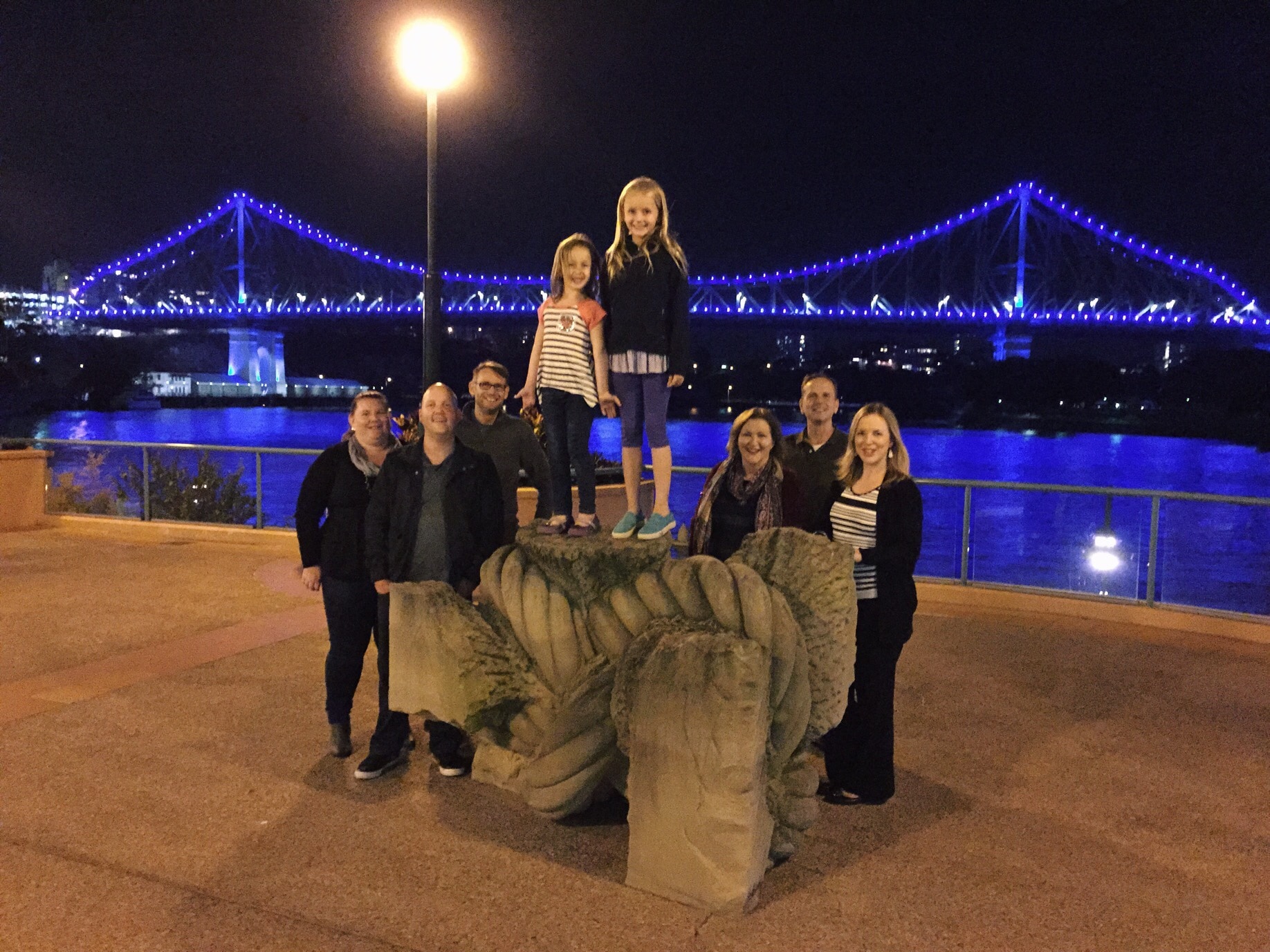 Overall, Australia is an incredible country, with so much to take in that you could stay for a year and still not even come close to seeing it all! Better yet, the people are amazing—seriously the warmest, friendliest, and most hospitable people I have ever met. With a little planning, I guarantee it will be one of the best vacations you ever have!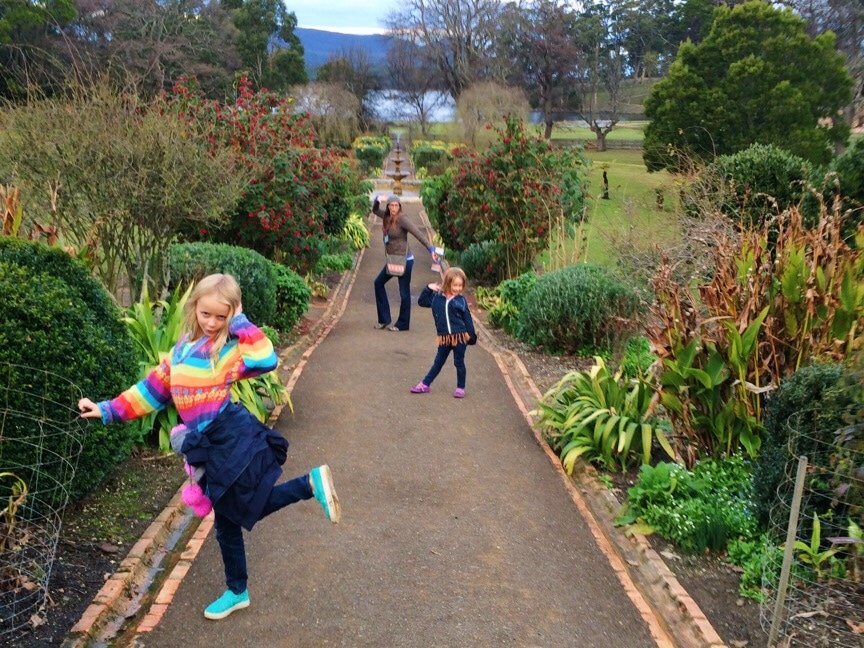 TAKE BACK CONTROL OF YOUR HOME LIFE
---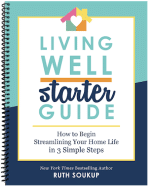 Ever feel like you just can't keep up? Our Living Well Starter Guide will show you how to start streamlining your life in just 3 simple steps. It's a game changer--get it free for a limited time!
If you love this resource, be sure to check out our digital library of helpful tools and resources for cleaning faster, taking control of your budget, organizing your schedule, and getting food on the table easier than ever before.