The act of sending and receiving Christmas cards might be my favorite of all holiday traditions. I just love seeing how my friends & family have changed and grown, and reading what they have been up to throughout the year. It reminds me that even in the midst of all this busyness, even when we don't always have a chance to catch up, we are still connected.
Husband and I have always sent photo cards, though some of our early photos were truly cringe-worthy. It has always been a dream of mine to learn to take really great photographs and I have spent a lot of time studying, practicing, & improving my photography skills over the last couple of years. I've taken classes from Simplicity, Me Ra Koh, & Ashley Ann Campbell, and read the Mom*Tog's UnManual, Skye Hardwick's Workshop Workbook, as well as Tony Northrup's DSLR Book. These days I pretty much never leave home without my camera.
But while my camera and lens have gotten fancier it really wasn't that long ago that I was using my Canon Power Shot to capture the shot I was trying to go for. Since not everyone has the desire or the ability to invest in a DSLR, I thought today I would share some simple tips for taking a great Christmas card photo no matter what type of camera you are using.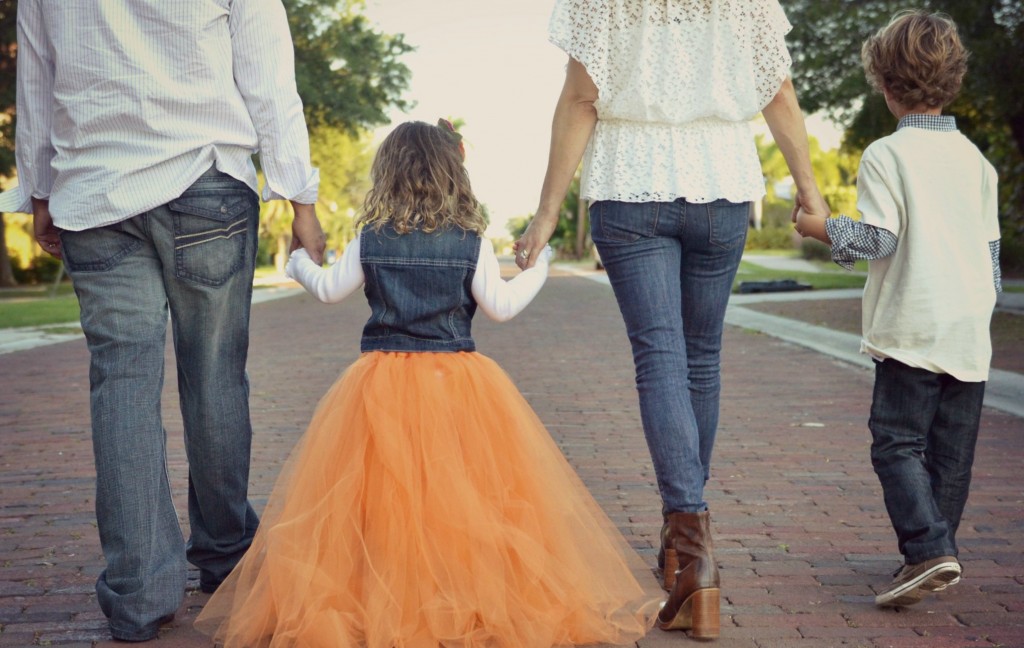 Plan ahead
Think about and plan your shot long before you gather the family. The best shots are not done on the fly. Put some thought into what you will wear, whether you want to use props or not, where shot will be taken, and what sort of poses you will use. Pinterest is a great place to search for family photo ideas! You can check out my photography board, or do your own search for family photo ideas.
If you are going to try to get yourself in the photo, you will need to think ahead. If you plan to use the self-timer on your camera, be sure you know how you will prop your camera up where you need it. If you plan to ask a (non-photographer) friend or family member to take the shot for you, be sure to talk to them about your vision and share these tips so that you can work together to get a shot you love.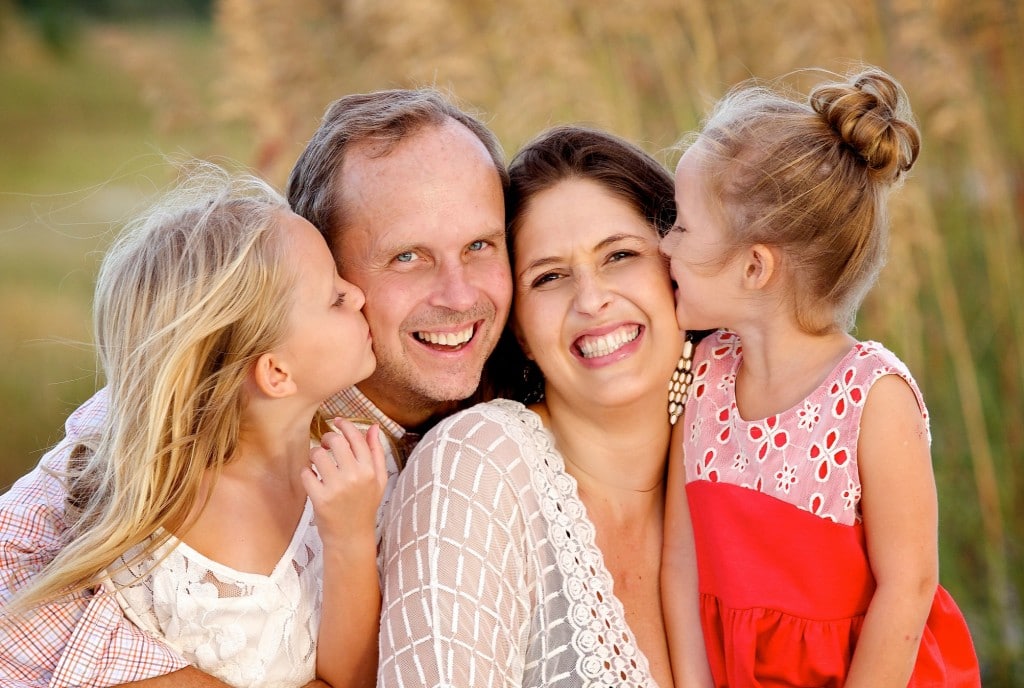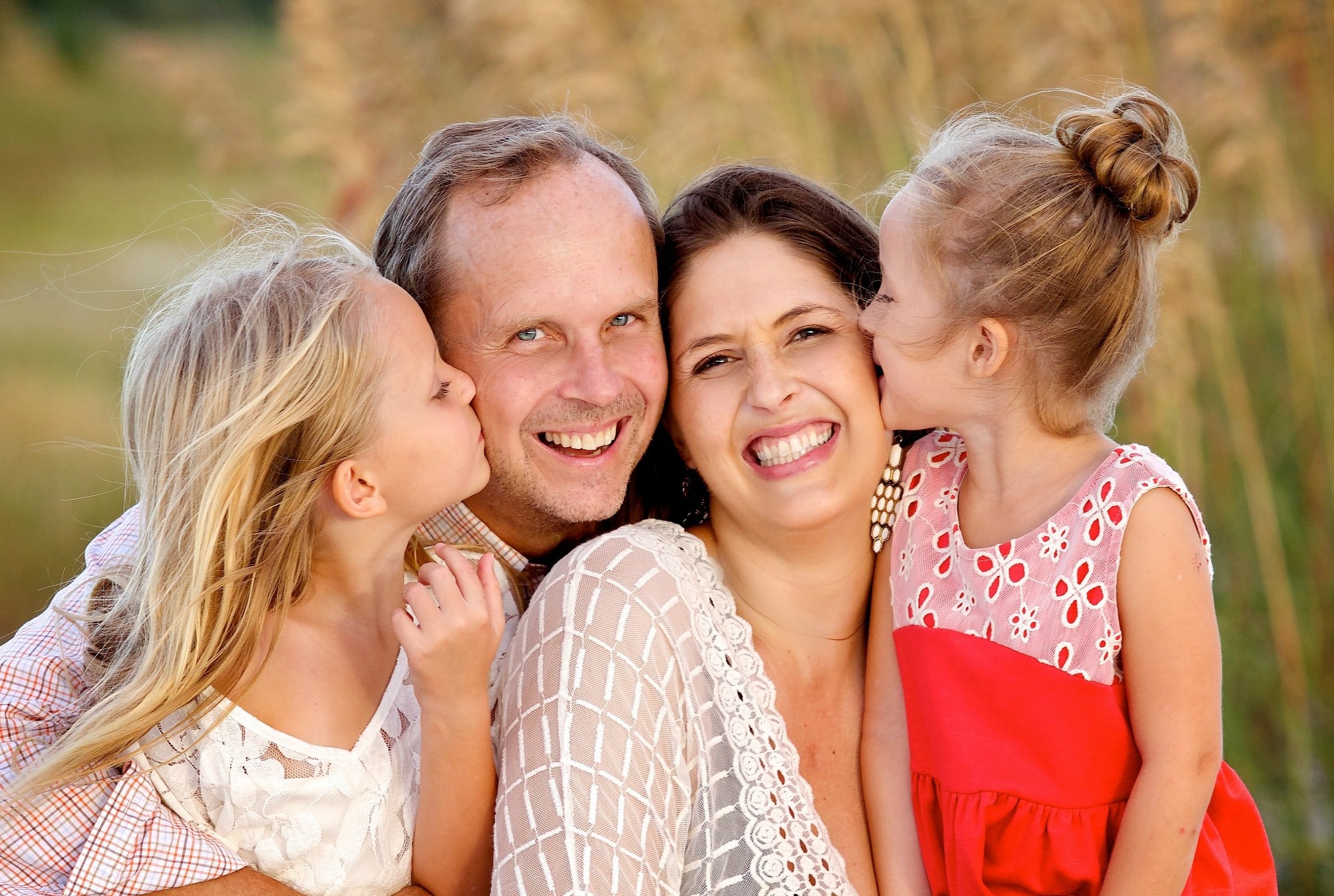 Keep it simple
You want the people, not the setting, props, or clothing to be the main attraction in your photo. Look for relatively simple backgrounds that don't have a lot of distractions–an open field, an old brick wall, an empty beach, a cobblestone street, a clump of trees or bushes, a pretty fence.
Layered solid-colored clothing photographs really well. Even though the clothes are out of my price range, I love getting wardrobe inspiration from the Crew Cuts (by J Crew) catalog. There are also a lot of fun clothing ideas on Etsy! Patterned clothing can work too as long as you keep the background very simple.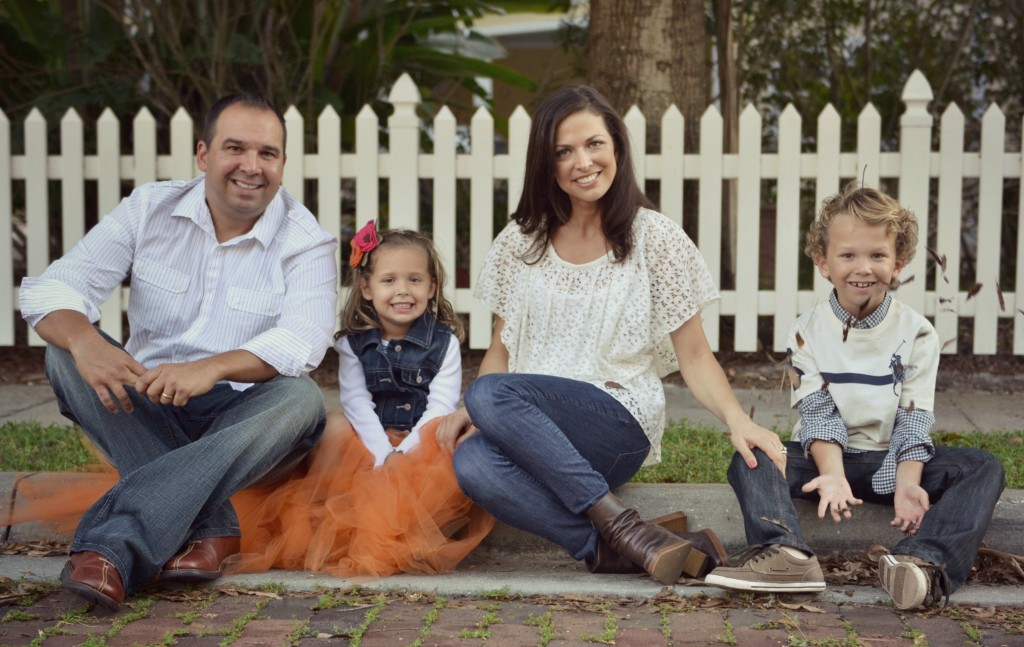 Move beyond the green box
Learning to shoot in Manual takes a lot of time and practice, but most cameras have a few settings within Auto mode that can make for better shots. For family portraits, use the portrait setting, which will lower the aperture and give you just a slight amount of blur in the background. Be sure to turn off your flash!
If you want to experiment with manual settings, you might also want to try shooting in Aperture Priority mode. Then set the aperture as low as it will go on your camera and let your camera automatically adjust the other settings. I use a Nikon D3100, which is Nikon's starter DSLR. I have really enjoyed learning to shoot fully in Manual mode, but one of my favorite features when I was just starting was the "Guide" mode, which was somewhat of a hybrid between manual & automatic.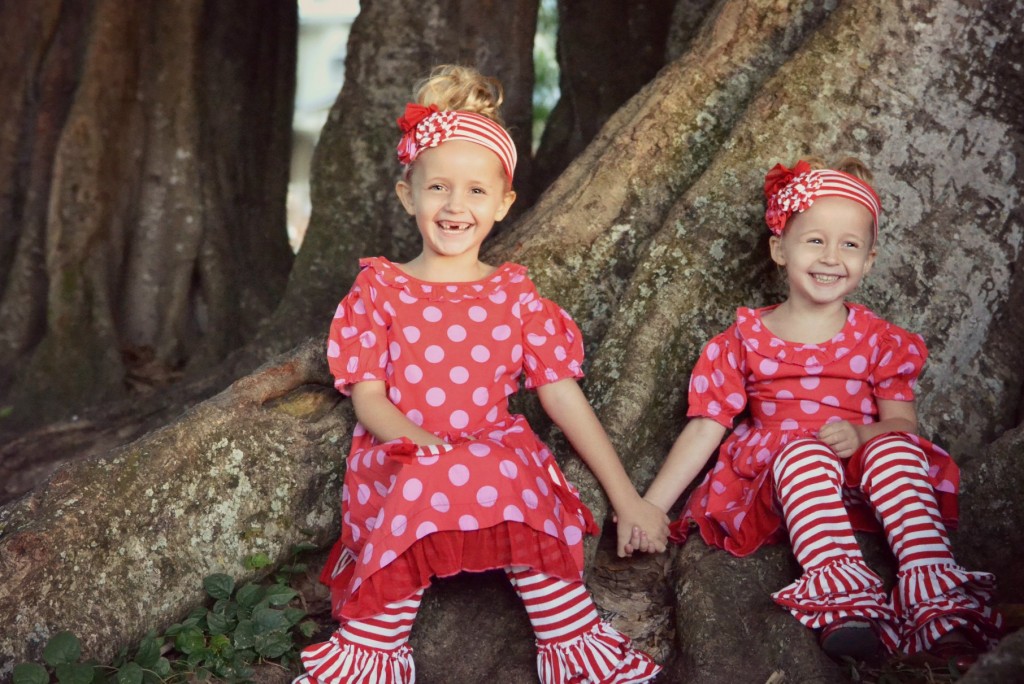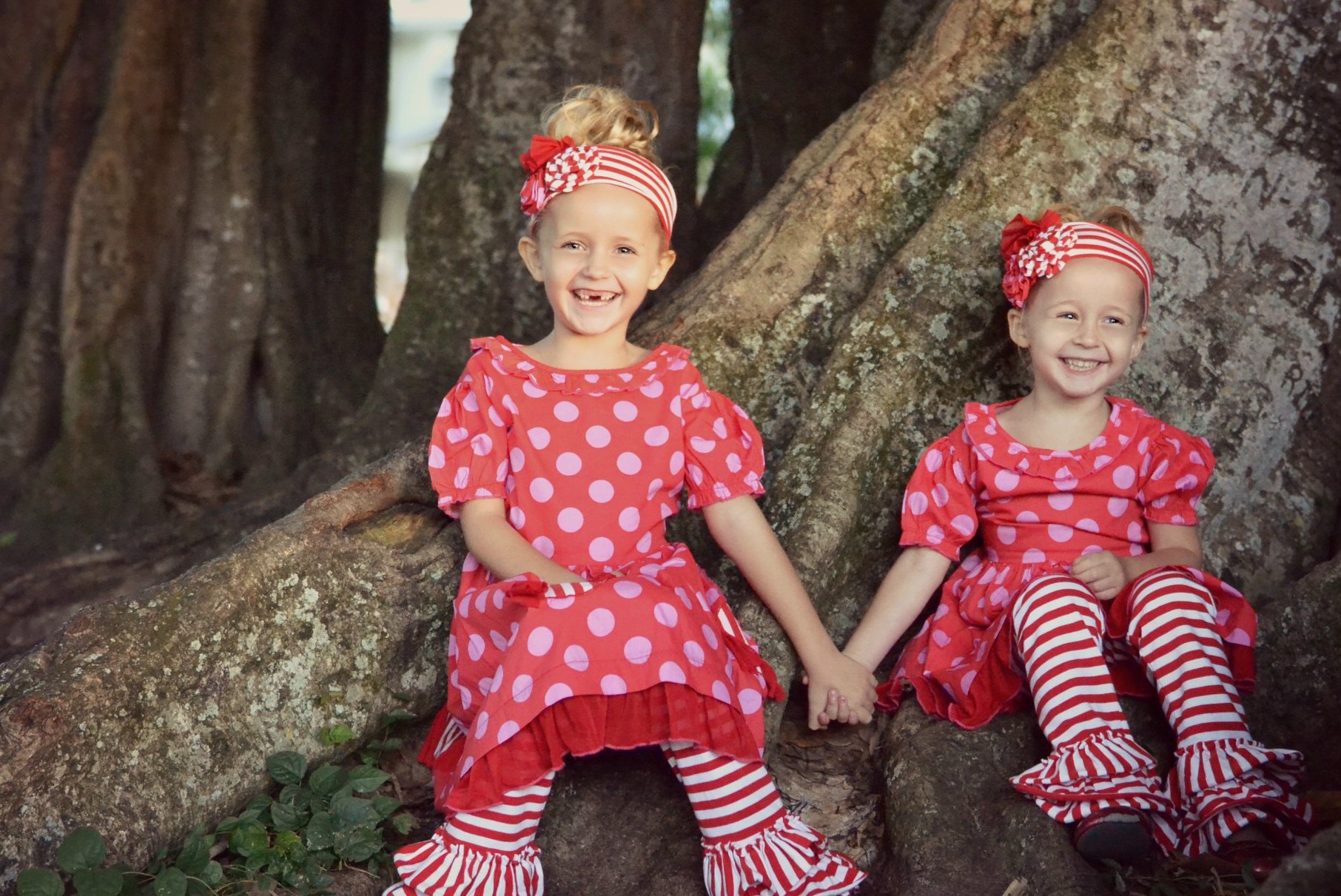 Pay attention the lighting
I probably should have put this tip first because it is BY FAR the most important element of getting a great photograph. Unless you are a professional photographer with professional lighting equipment, you should only ever take your family photographs in natural light. But not just any natural light! You want bright, indirect lighting.
Outdoor photographs should be taken out of direct sunlight, which causes nothing but shadows and BAD photos. Pay close attention to odd shadows and streaks of light that can filter through trees or buildings. One weird shadow or light streak can ruin an otherwise perfect picture. The best time of day for outdoor photos at the beach or any place without a lot of shade is the hour after sunrise or the hour before sunset.
Indoor photos–if you you absolutely MUST take your photo indoors–should be taken in as naturally bright a spot as possible, with the subjects facing the window. Make sure there is no direct sunlight coming in through the window. And whatever you do, DO NOT USE A FLASH! Turn it off! The flashes on most cameras will immediately ruin an otherwise nice shot, adding harsh lighting, shadows, & red-eye.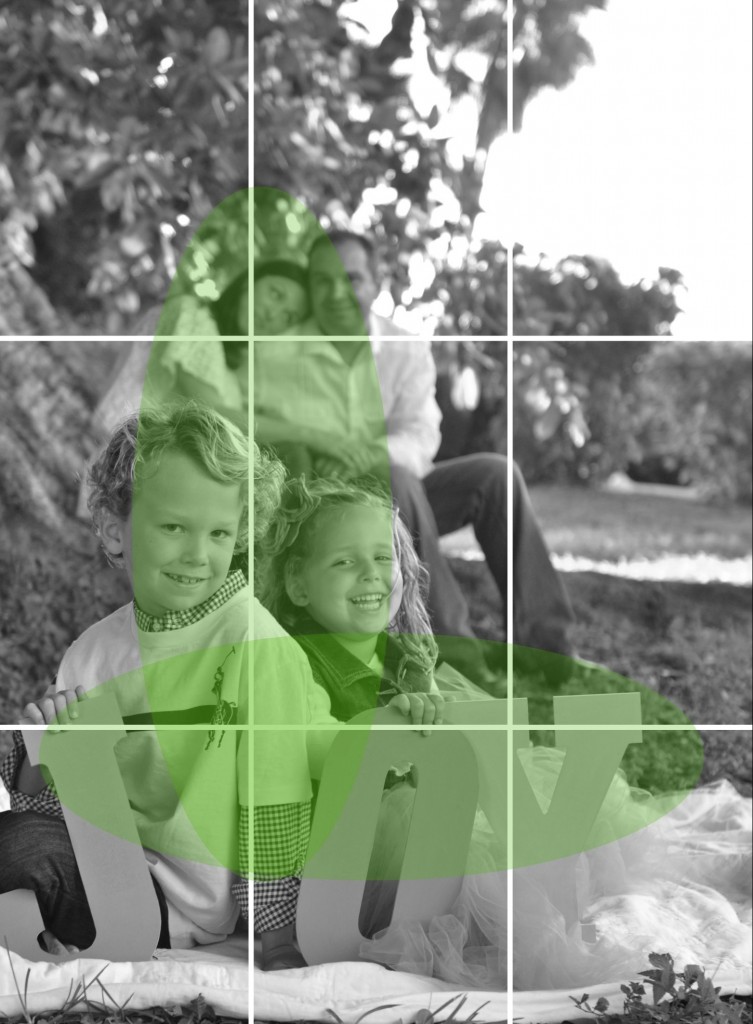 Remember the Rule of Thirds
The rule of thirds, once you learn it, is pretty easy. Basically you should imagine every picture like it is divided by lines into thirds both vertically and horizontally, creating 9 equal boxes. The Rule of Thirds says that your subject should not be in that center box, but along one of the lines, or preferably on one of the points because pictures that are slightly off-center are more interesting and visually appealing than those that are centered.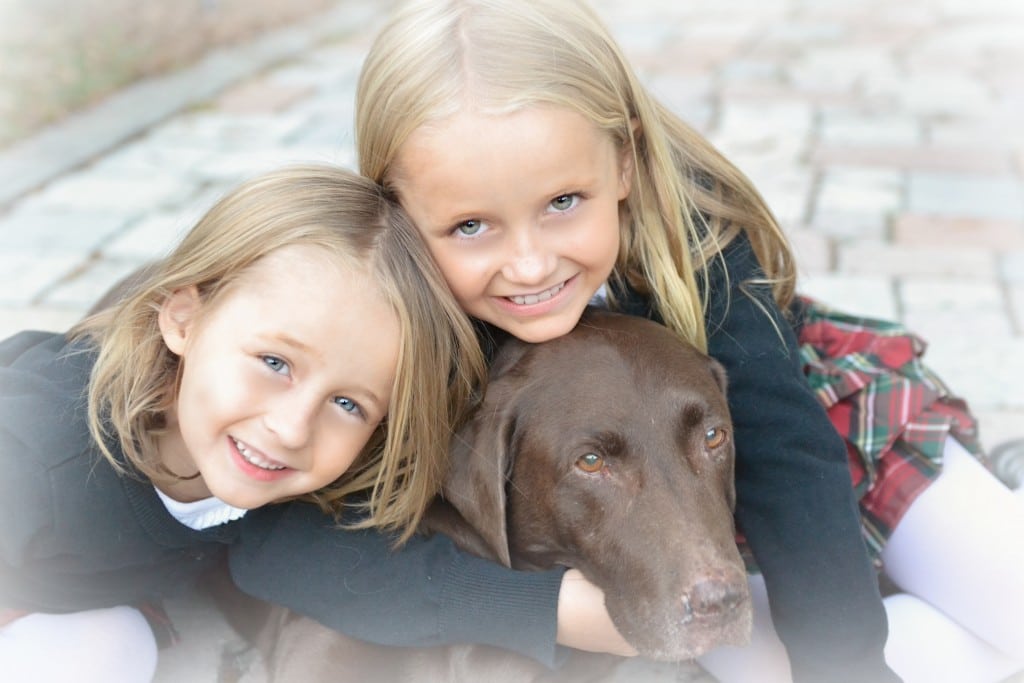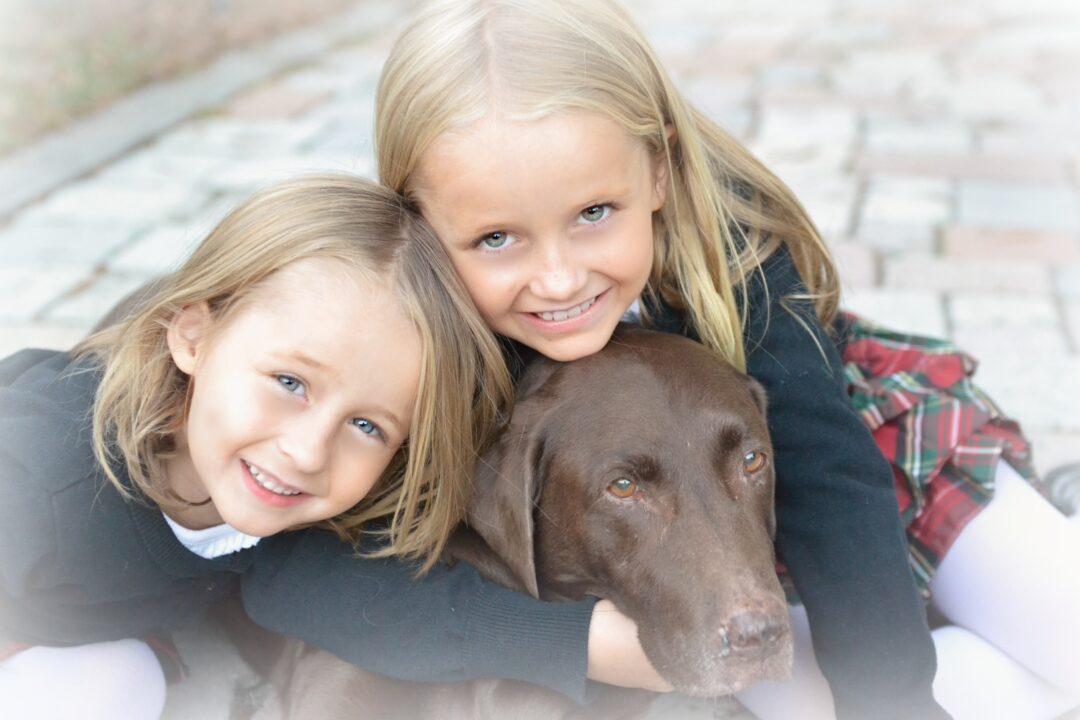 Watch for Mergers
A merger is an element of the background that is positioned in such a way in a photograph that it looks like it is coming out of the subjects body or head. When you are already busy trying to remember a good lighting & the rule of thirds AND get your family to all cooperate at the same time, mergers are very easy to miss! Always try to take a second glance at the background before you shoot to make sure there isn't something in the background that might look odd in the photograph.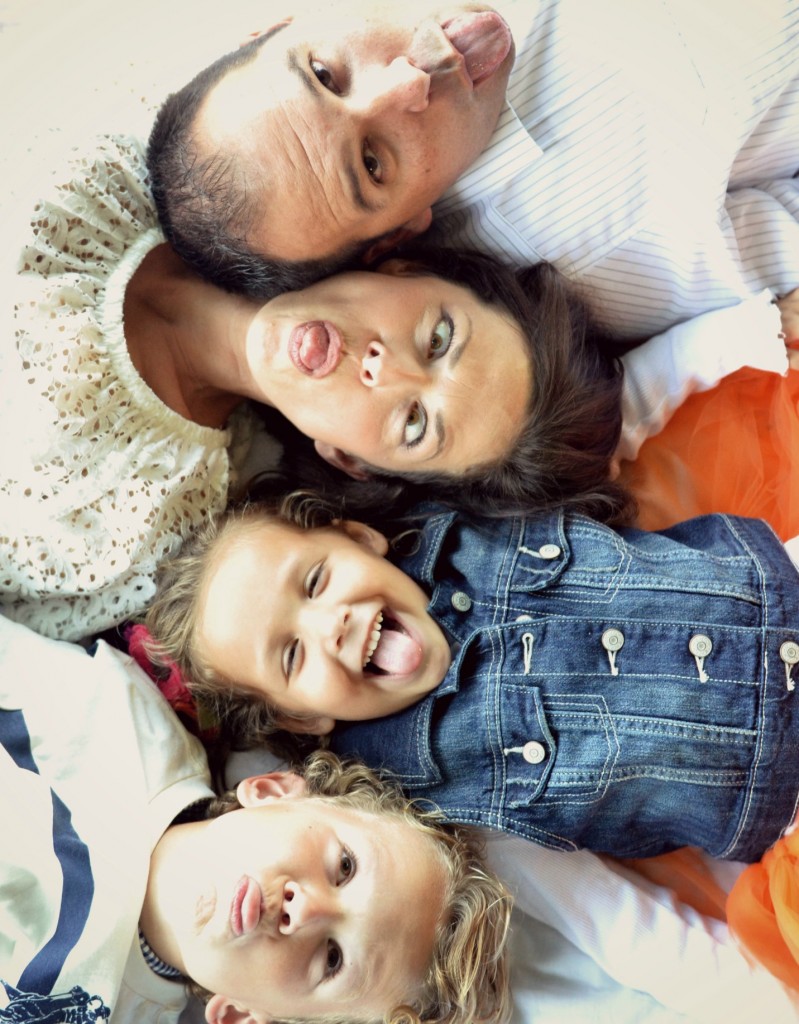 Be patient and keep your sense of humor
Kids will be kids. Putting a lot of pressure on young kids to pose like models and smile at the right moment will probably result in a whole lot of frustration, more than a few tears, and some really horrible shots.
A lot of kids have trouble looking at the camera, so having a point of focus other than the lens can help. Try tying a stuffed animal to the top of your head, or using some sort of squeaker to get really young children's attention. Have kids practice making goofy faces–ask them to be serious, then mad, then silly, then mean, then happy….and be ready to capture the true smiles that result. Pictures of siblings interacting–smiling at each other, holding hands, kissing on the cheek, hugging–are always really cute and usually far more natural-looking than forced poses.
Crop & edit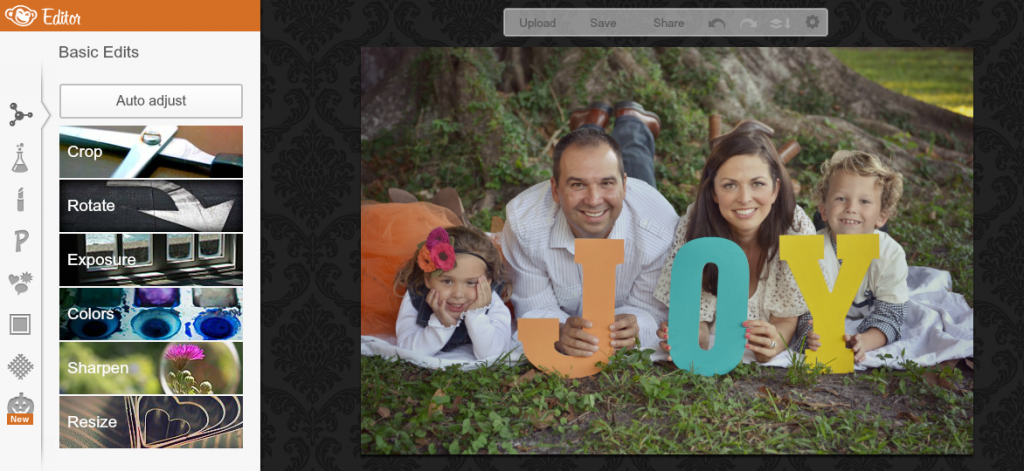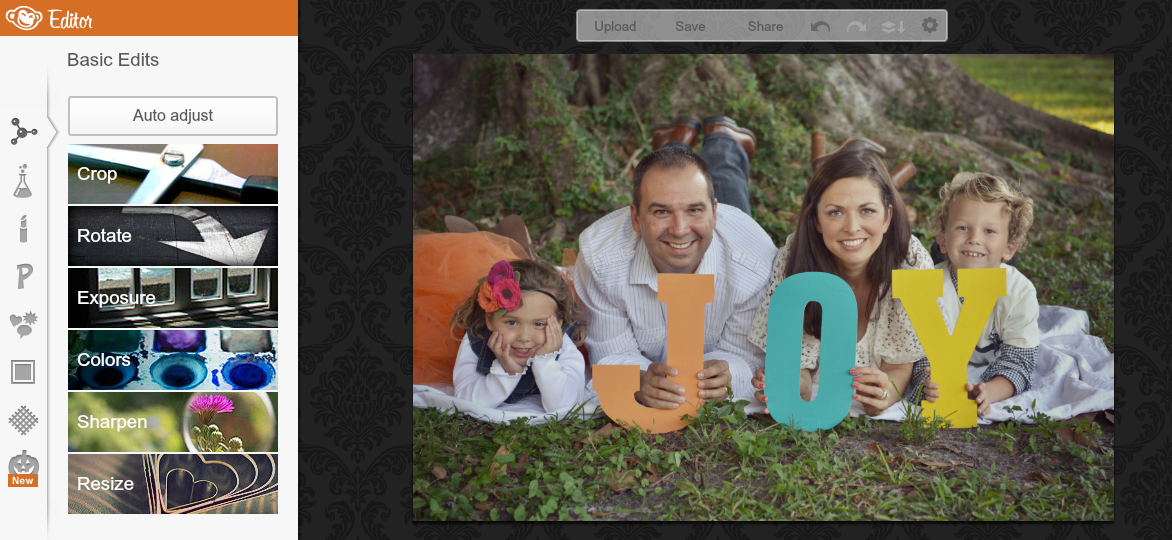 You can't crop & edit a bad photo into a good one, but you can make a good photo into one you absolutely love with a little editing help. My favorite place to edit photographs is PicMonkey. It is absolutely free to use and it is very user friendly. Here are some of my most common edits:
Cropping—I don't like to crop my photos too much so I usually try to frame them how I want them as I shoot. That said, cropping can be helpful if you need to zoom in or adjust the subject to follow the rule of thirds. Just remember that as you crop, you lose photo quality.
Exposure—I will often brighten my photos just a tad, then increase contrast a little as well.
Effects–Pic Monkey has a ton of fun photo effects and filters to choose from.
Touch Up—I don't always use this feature, but occasionally I will use the eye brighten, teeth whitening, & wrinkle remover options.
Text-–Easily add a holiday message to you photo–this is a great option if you'd rather just order regular prints to send along with a family letter.
Frames–I use rounded corners for all the photos I post on this website, but I don't use that option for photos I will have printed.