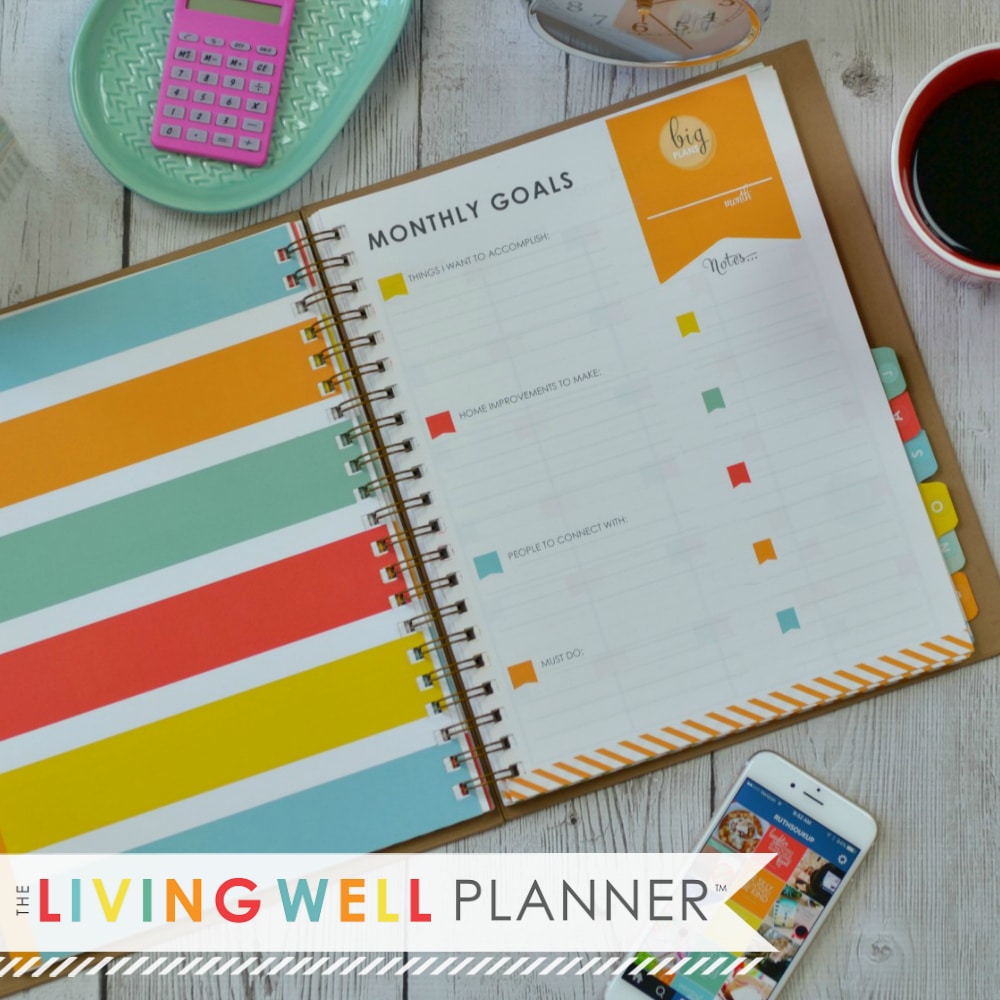 Do you know the one thing LWSL readers crave most of all?
Several months ago I sent out a reader survey, which is something I try to do at least once a year. I think it is really important to hear what's working, what's not working, what can be improved, and even what should be eliminated altogether here at LWSL. It is always very enlightening to see what you all have to say!
But this year I added two questions that I had never asked before. I asked, "what is the biggest source of stress in your life right now," and "what is the biggest thing you would like to accomplish in the next year."
Your answers stunned me.
Far and away, the most common answers to the first question about stress were things like "I don't have enough time" or "being too busy" or "too much going on." But there was one single answer to the second question that blew all the other answers out of the water. Can you guess what it was?
BALANCE.
We're desperate for it.
And, quite honestly, it is a struggle and a desire I understand all too well. In fact, last December, as my team and I were sketching out our company goals for 2015, balance was a word that came up a lot. So much, even, that we decided to make it our theme for the year.
Our primary goal was to develop a tool for ourselves and our readers that could help us achieve this ever-elusive goal of balance and organization. A resource that could not only help us manage our schedule, but help us stay focused on our goals and priorities and allow us to navigate the day-to-day responsibilities like meal planning and budgeting all in one place.
And so, in one very big AHA moment, the Living Well Planner was born.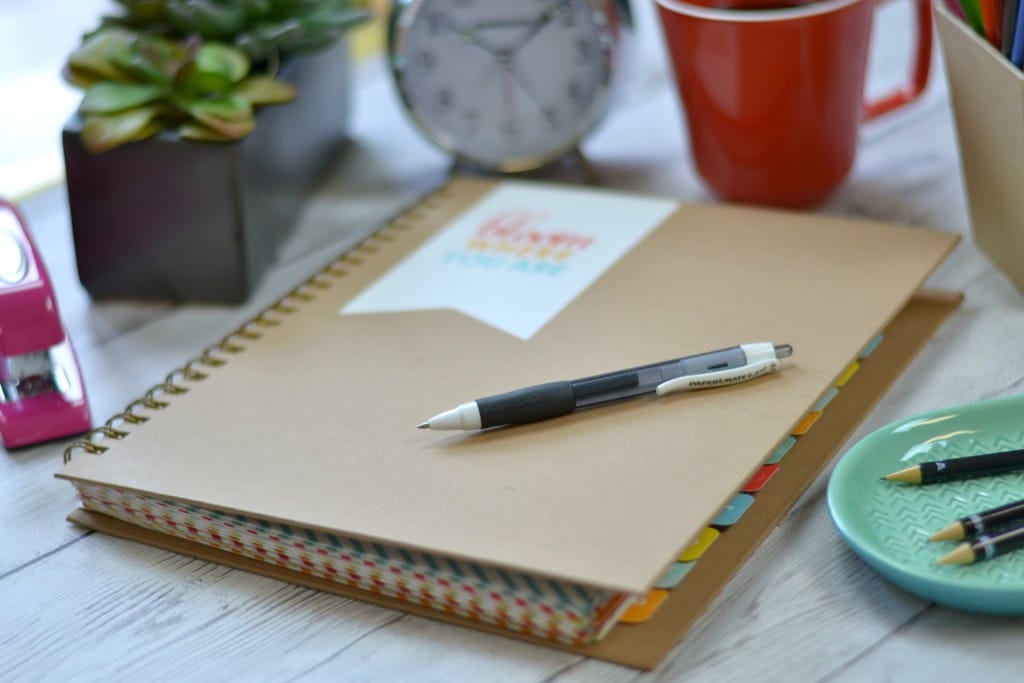 Friends, can I just tell you how excited I am about this planner? Not only is it absolutely beautiful, it is carefully designed to help each one of us get all those details out of our heads and into one organized space. In other words, it is literally the sanity saver we have all been waiting for!
And while I've been talking about it on social media and via email for the past few weeks, it occurred to me that I should probably take some time to share in detail here in the blog exactly what this amazing tool has to offer here.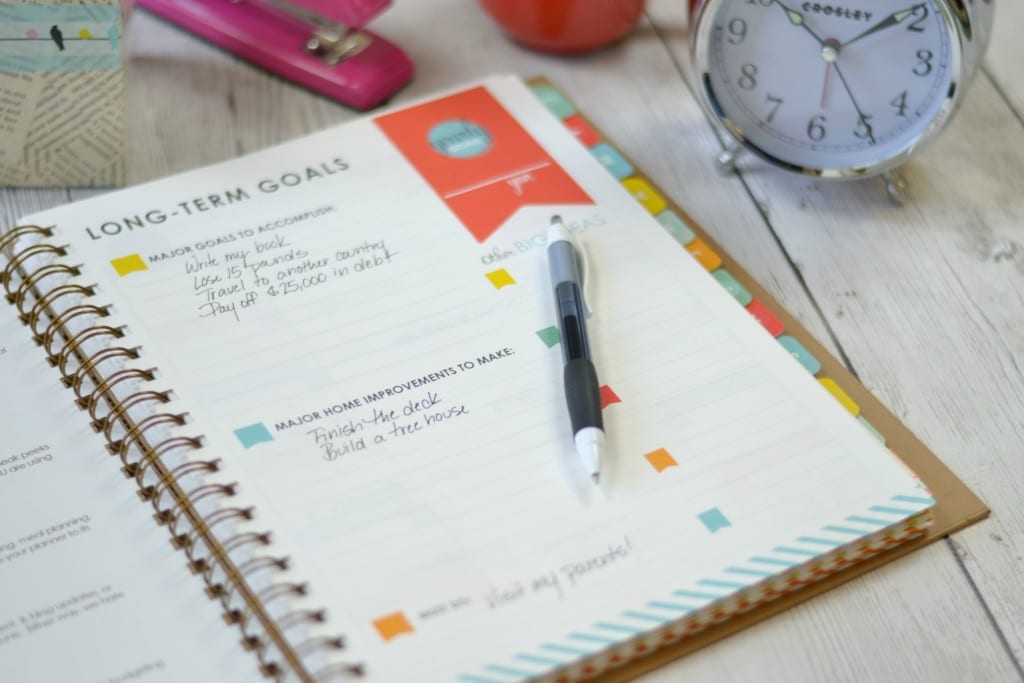 Goal Setting That Works
If you've been reading this blog for a while, you already know that goal-setting is a recurring theme! I am a firm believer in the power of written goals and in putting those written goals in a place where we can see them every single day. I also believe that the most effective way to accomplish those big, long term goals is to break them up into manageable bites that can be accomplished one month, one week, and one day at a time.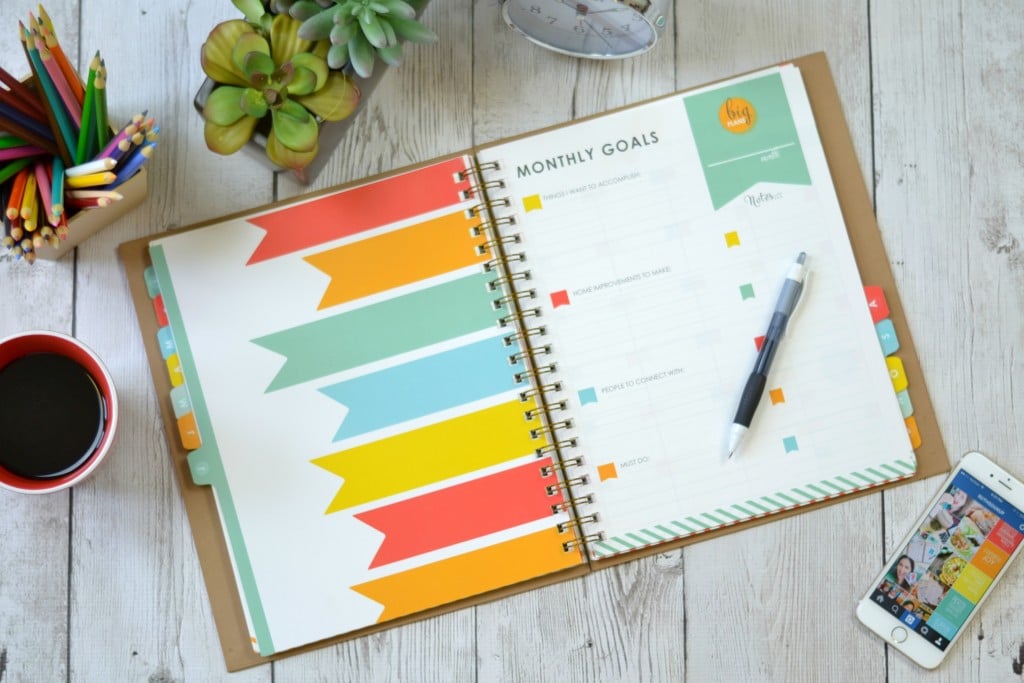 The Living Well Planner is designed help you set those long term goals, as well as to help you break them down into monthly goals. The long term goals page is the very first page of the planner, which means that each time you open it, this is the first thing you see–and a powerful daily reminder of all those big things you want to get done over the next year. Likewise, the monthly goal setting pages are the first page of every month, helping to you strategically prioritize what needs to get done.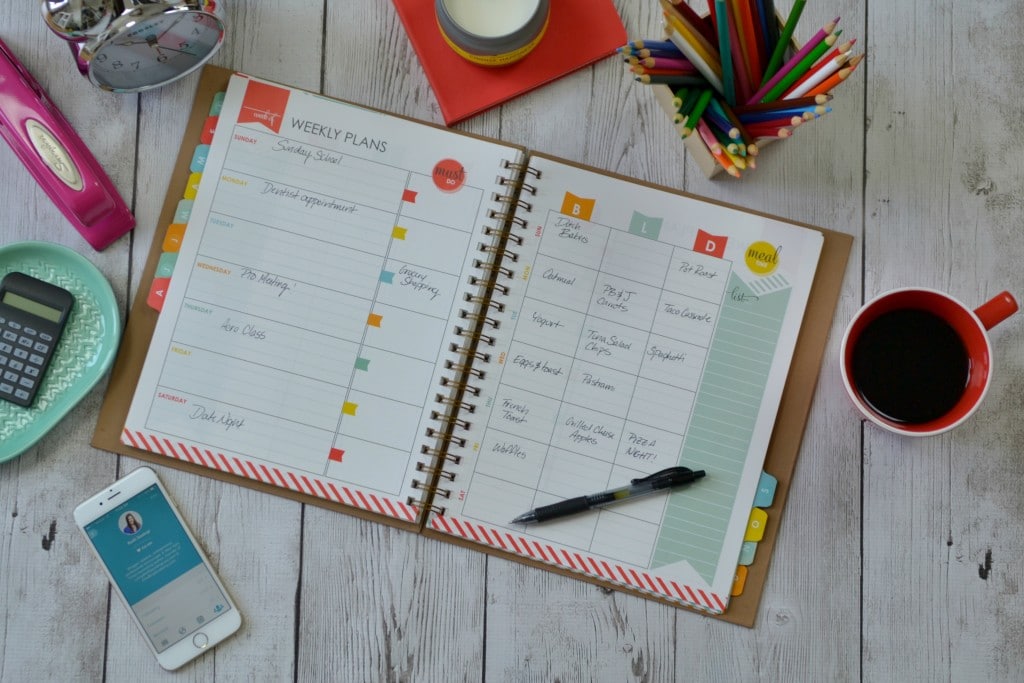 Comprehensive Weekly Planning
As busy wives and moms, it is sometimes hard to juggle all the different aspects of a busy life–from appointments and obligations to tasks that need to get done to meals that need to be planned. Our weekly planning pages make sense of all these different hats and put them in one easy-to-use space that allows you to keep track of your schedule, organize your to-dos, and plan your meals at a glance. It is purposefully designed to keep things simple, and intentionally streamlined in order to keep it from being overwhelming. Each month includes five weeks of planning pages so that you never run out of space.

Integrated Budget Tracking
Keeping track of your monthly budget and telling your money where to go is one of the most important things you can do for your family AND your sanity, and the Living Well Planner makes this easy to do as well. Each month features a colorful, 2-page cash flow budget plan to help you quickly and easily sketch out your money plan for the month. There is also a budget tracker page available to help you keep track of exactly what you are spending.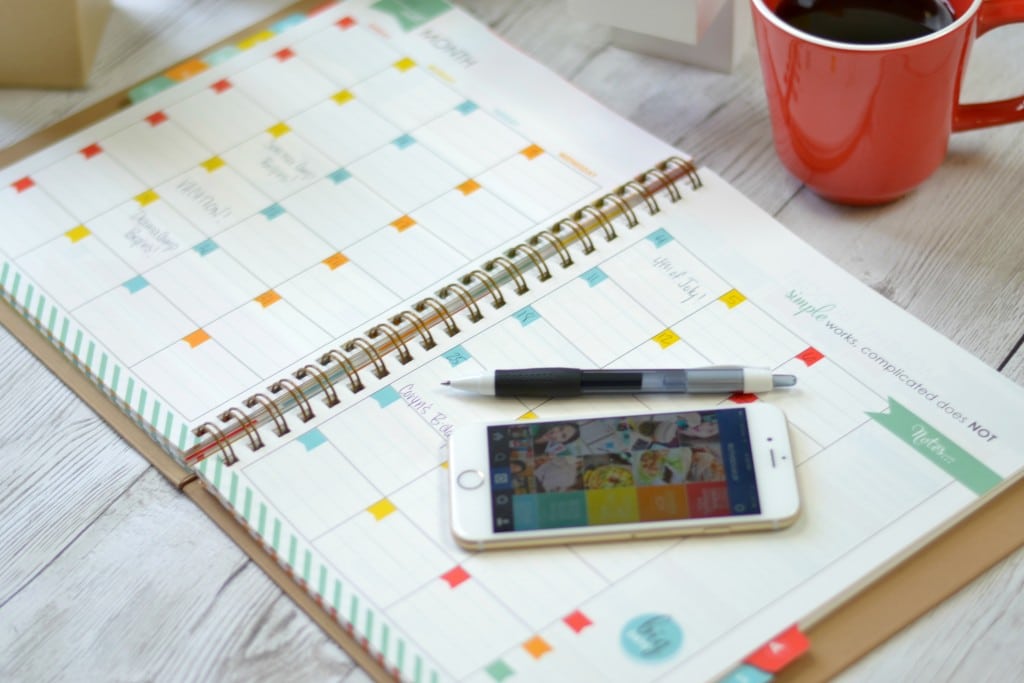 Month at a Glance
The 2-page monthly calendar spreads offer plenty of space to plan out your month in detail in order to see exactly what is coming next. Better yet, each square is lined to help keep things neat and tidy as you write!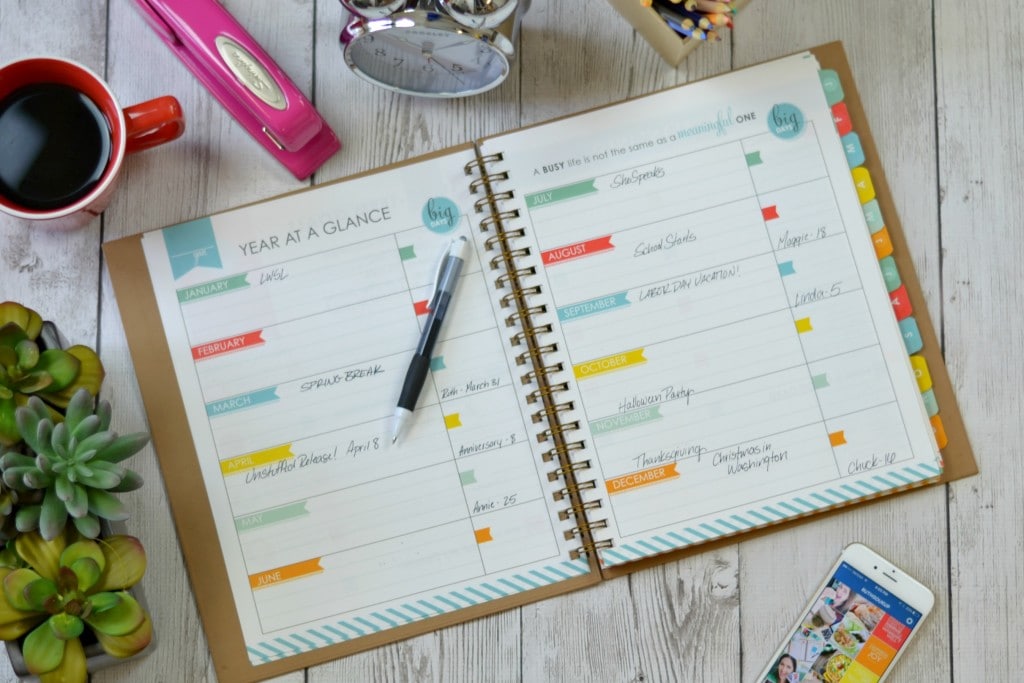 Year at a Glance
The 2-page "Year at a Glance" spread located at the beginning of the planner is the perfect way to keep a big picture overview of the coming year. Use it to plan out vacations, big events, birthdays, and big projects so that you never feel overwhelmed or like everything is happening all at once.

Additional Features
There are so many other little features of this planner that I just love–from the colorful dividers, each which feature an inspirational quote and a pretty pattern to the "Thoughts & Thanks" page in each monthly section that is the perfect place to keep track of prayer requests and people to remember to other helpful pages like a master to-do list, password tracker, and essential information page. There are also LOTS of note pages scattered throughout the planner as well!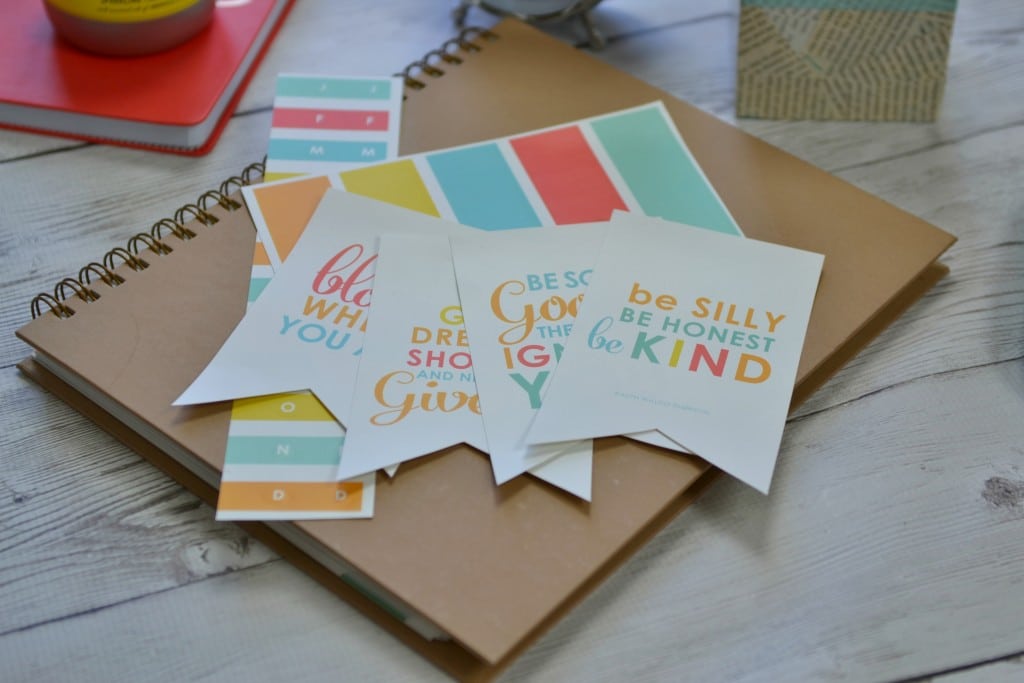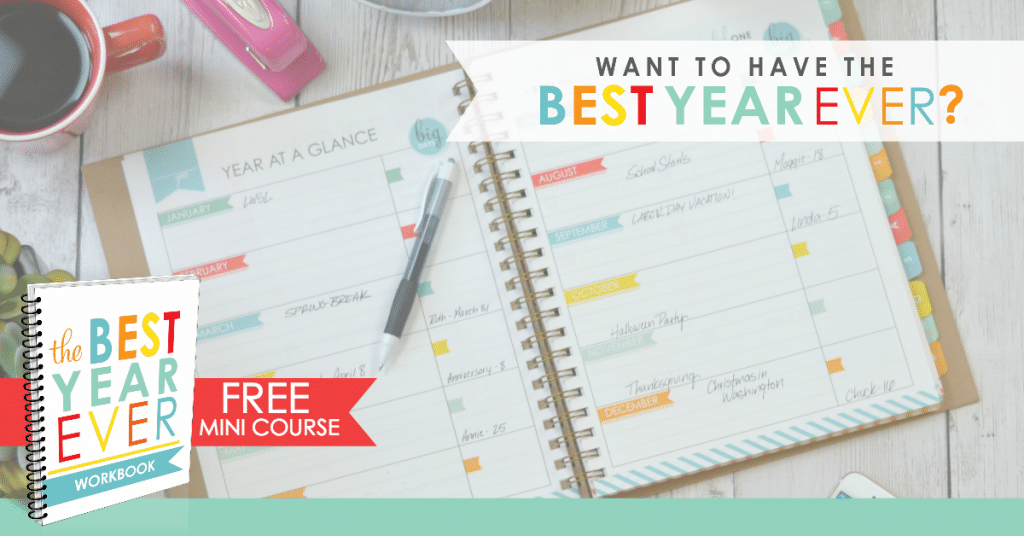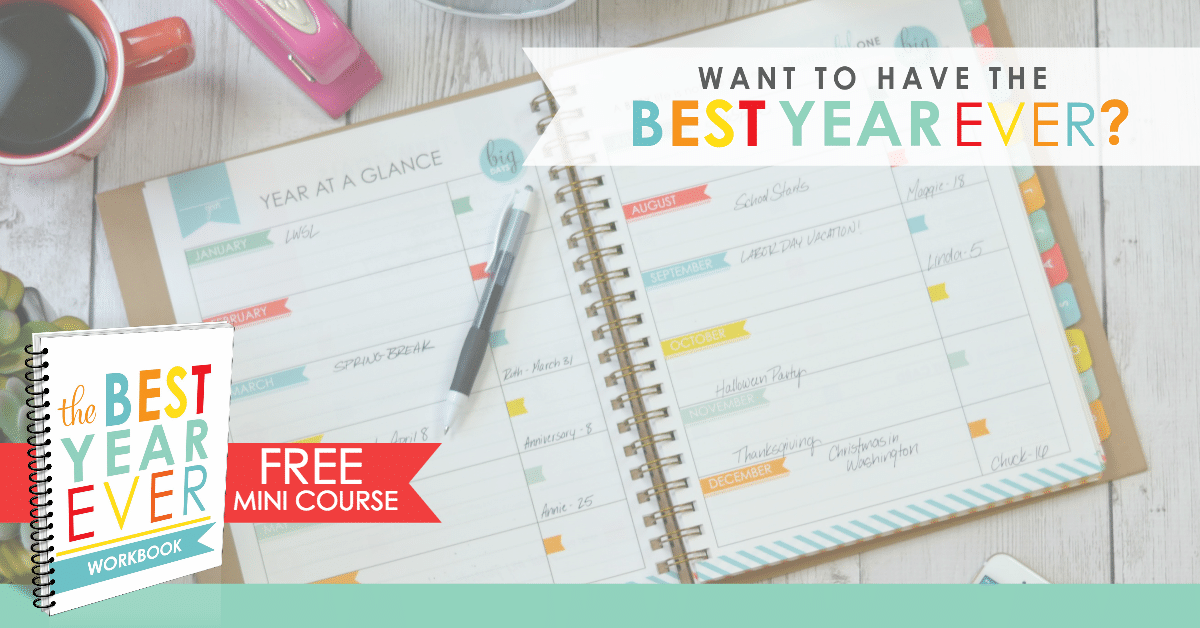 P.S. If you haven't already, be sure to sign up for our free Best Year Ever mini course! With four powerful lessons devoted to becoming a better goal setter, finding financial peace, planning your meals, and organizing your mornings, it is the perfect motivation to make sure that 2016 really is your best year yet! To have all four lessons sent straight to your inbox, simply click the button below!
TAKE BACK CONTROL OF YOUR HOME LIFE
---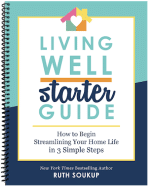 Ever feel like you just can't keep up? Our Living Well Starter Guide will show you how to start streamlining your life in just 3 simple steps. It's a game changer--get it free for a limited time!
If you love this resource, be sure to check out our digital library of helpful tools and resources for cleaning faster, taking control of your budget, organizing your schedule, and getting food on the table easier than ever before.