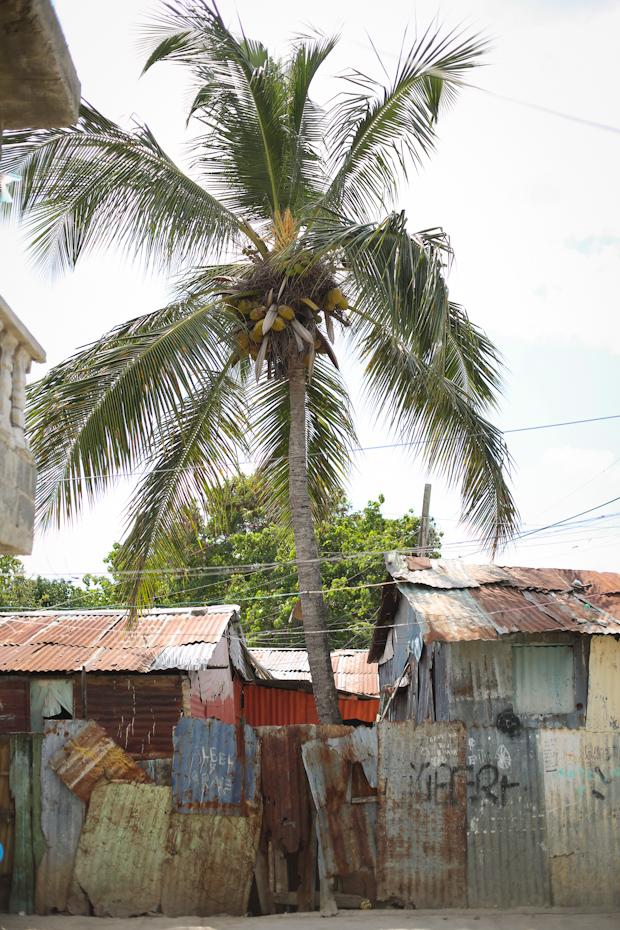 I'm not quite sure what I was expecting today, but I know it wasn't what I found.
As we made our way through the snarled traffic of Santo Domingo, and the neighborhoods slowly devolved from the upscale business district to the down-and-out neighborhoods closer to our destination, my heart slowly sank. I took it all in, sheltered behind the tasseled teal blue curtains of our mini bus–the barred windows, the graffiti, the litter. The vacant stares on the faces that we passed. The dirty river, the razor wire on top of cement block walls, the unattended children running through the streets in nothing but their underwear.
And I wondered how my heart would bear the despair I was about to encounter.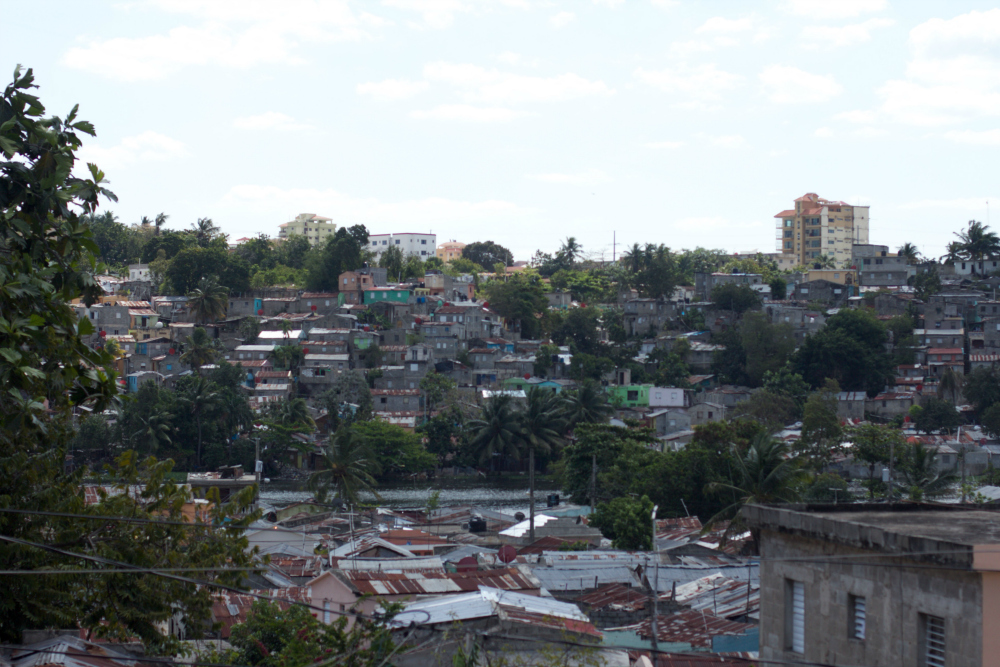 But then the bus stopped and we were greeted by an entire street full of smiling, happy children.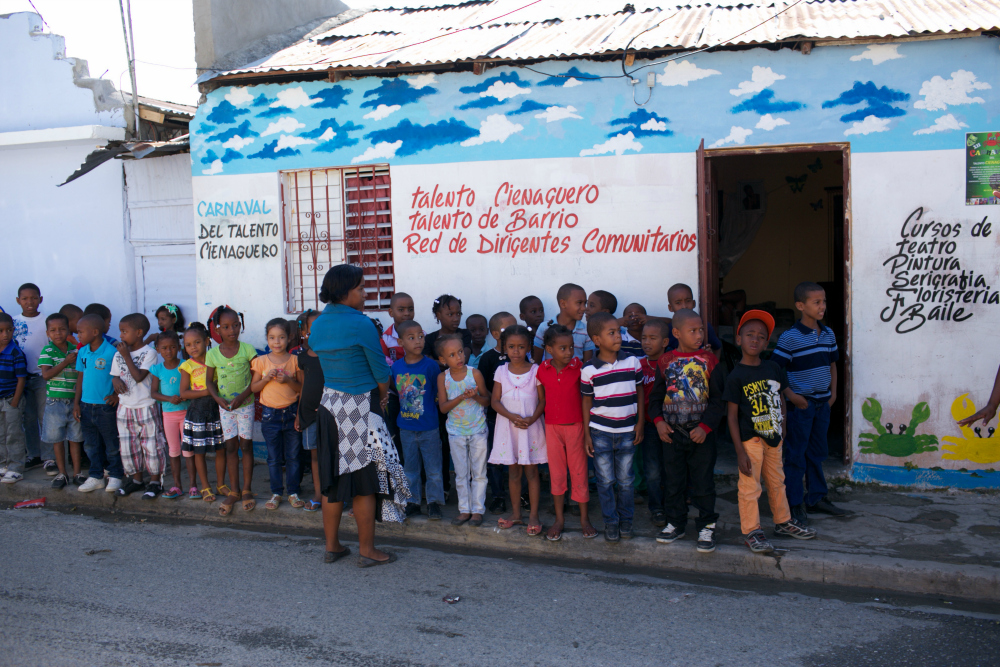 Despair was nowhere to be found.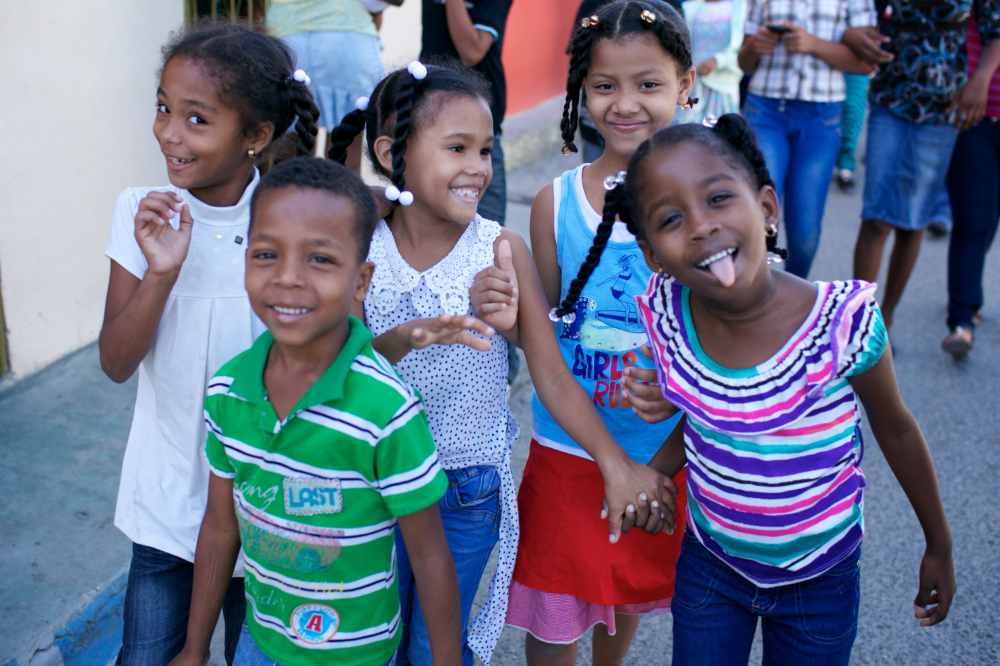 Within seconds my eyes were blurred by the tears of joy streaming down my cheeks, with nothing but the two little hands in either of mine to guide my way. They pulled me into the center, sat me down on a chair in the back of the room, and didn't leave my side.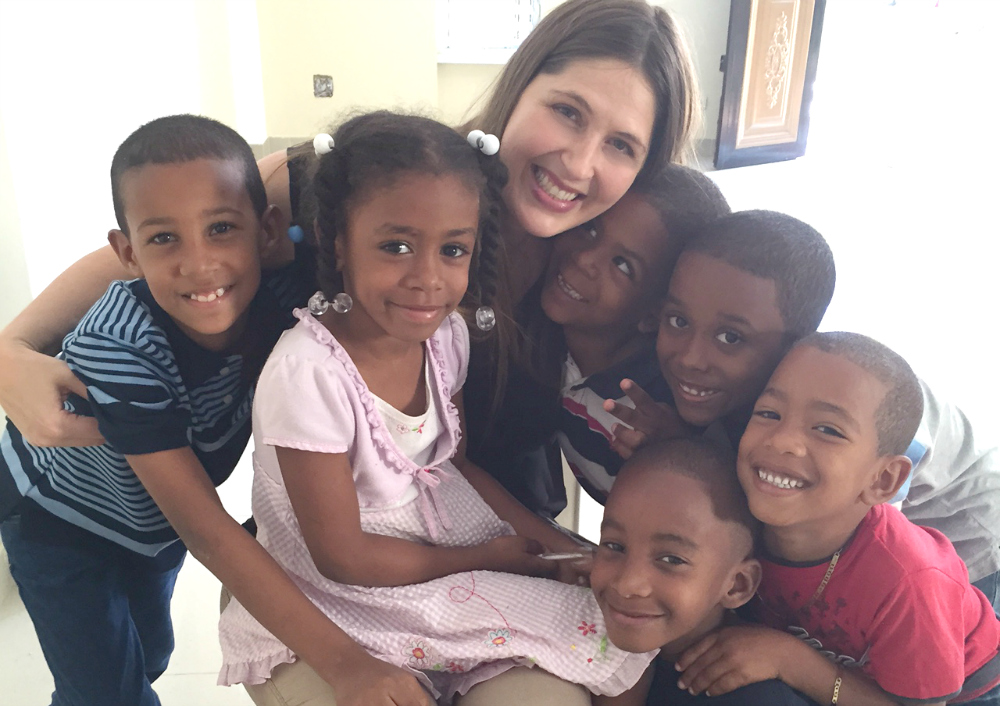 These two precious children were soon joined by several more, and together we sang and talked and laughed. They stroked my hair and inspected all the photos on my phone, showed off their English skills and laughed at my pitiful attempts at Spanish.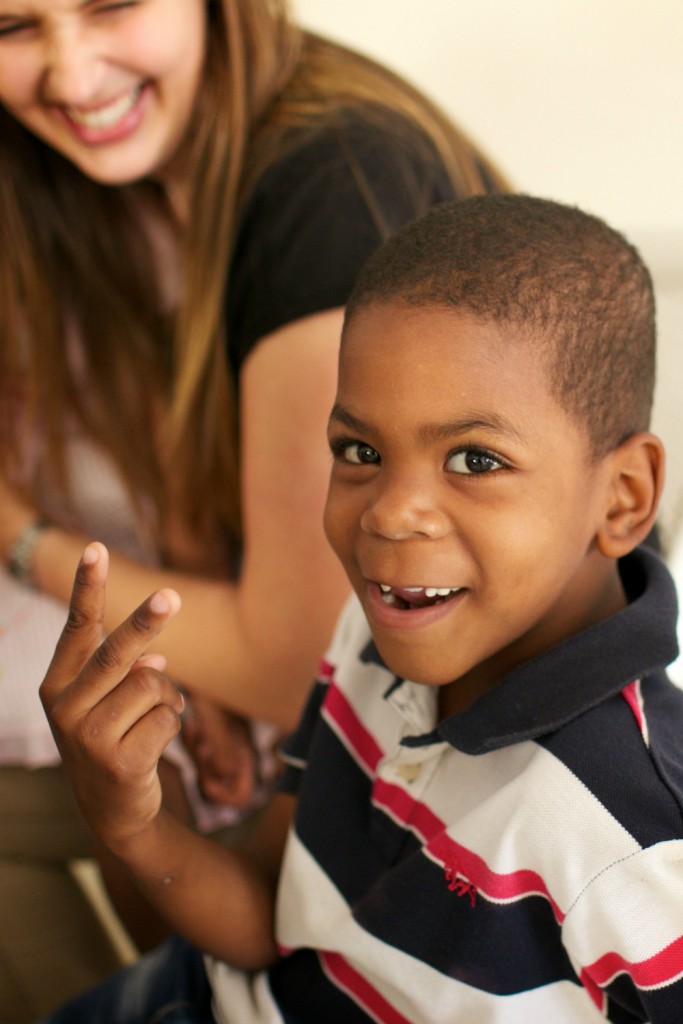 And my heart was so full, I thought it might burst.
I'm not sure what I was expecting today, but it sure wasn't hope.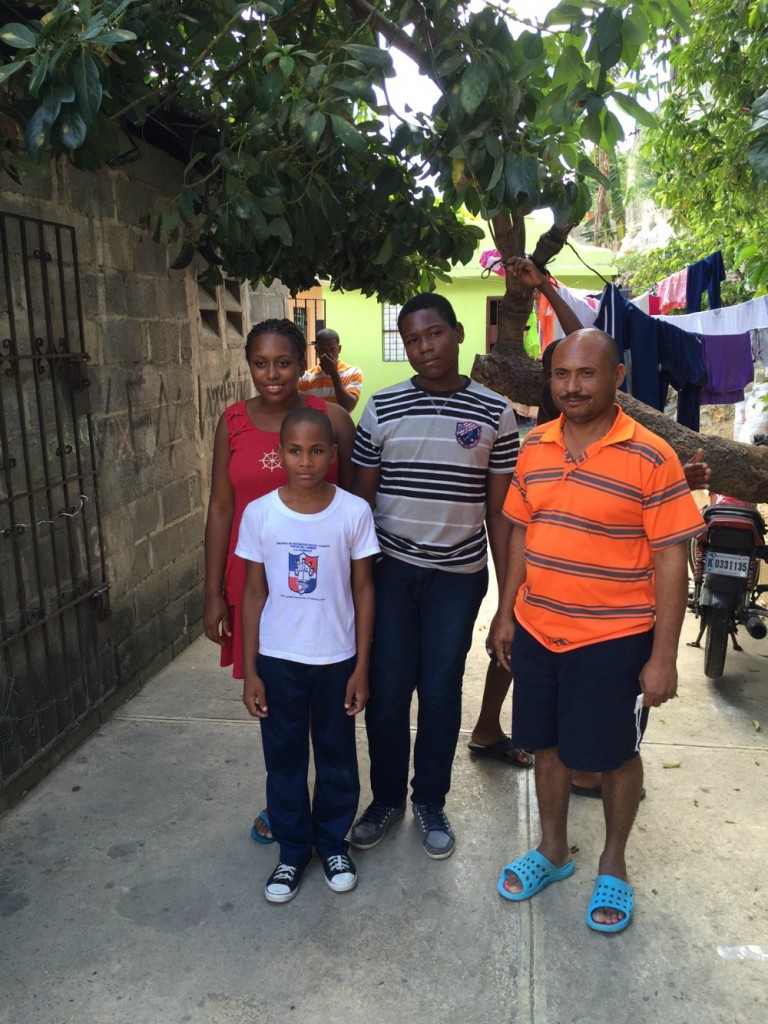 I certainly wasn't expecting hope when we went to visit Juan Carlos and his family in their tiny cement block home. But as we walked into the tiny living room–smaller than my bathroom at home–all I could see was their beaming faces filled with joy. They weren't just happy to invite us in, they were proud of their home and everything they had built, literally with their own hands.
I learned that Juan Carlos was one of four siblings, and that he had been a part of the Compassion program in their neighborhood for eight years. The Compassion policy in the Dominican Republic is that only one child from each family is eligible for the sponsor program. This is so that they can reach as many families as possible, because there are SO many families still waiting to be accepted.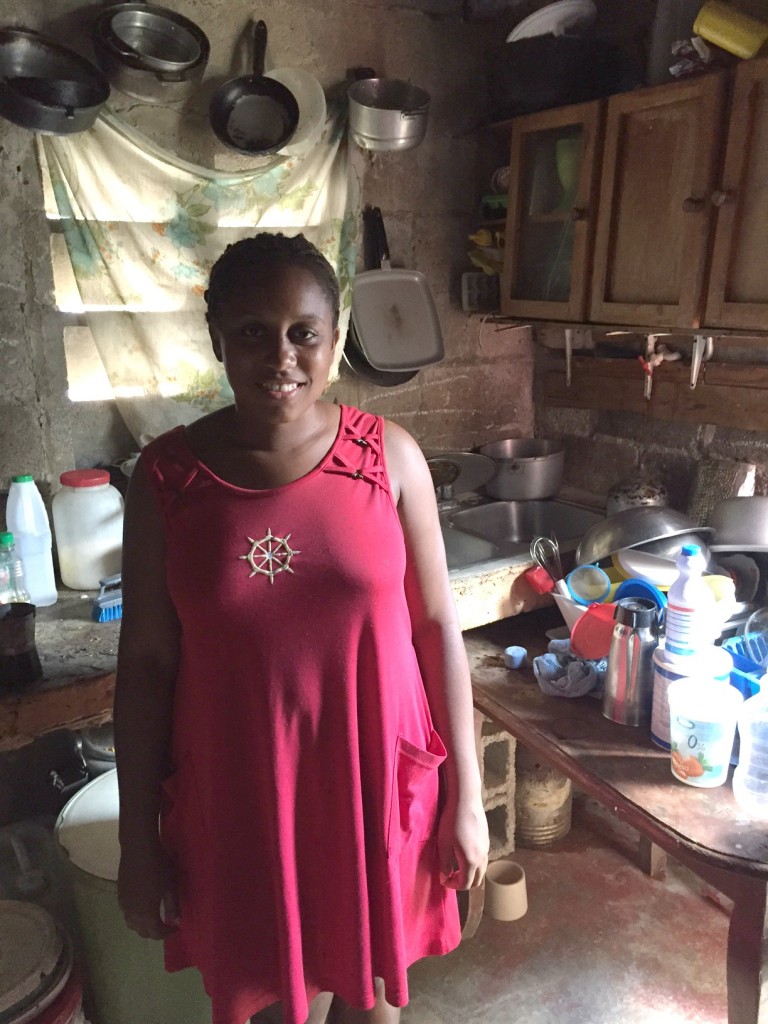 I learned that sponsorship in this neighborhood, for a family, is often the difference between hope and despair. A child who is part of the program learns skills and has access to resources that he or she is able to share with his or her entire family. In these poverty-ridden neighborhoods, basic life skills are not taught or passed on from generation to generation. There is no nurturing, no thought given to emotional needs or to planning for the future; there is only survival.
Sponsorship means hope for a better life.
I learned from Juan Carlos that sponsorship is not just a matter of writing a check–or having $38 withdrawn from your checking account each month–but it is the opportunity to make a real and lasting difference in a child's life. Juan Carlos showed us, with tears in his eyes, how he had saved every single letter his sponsor family had ever written him. To a child that lives with next to nothing these letters are the most precious possession he has ever known.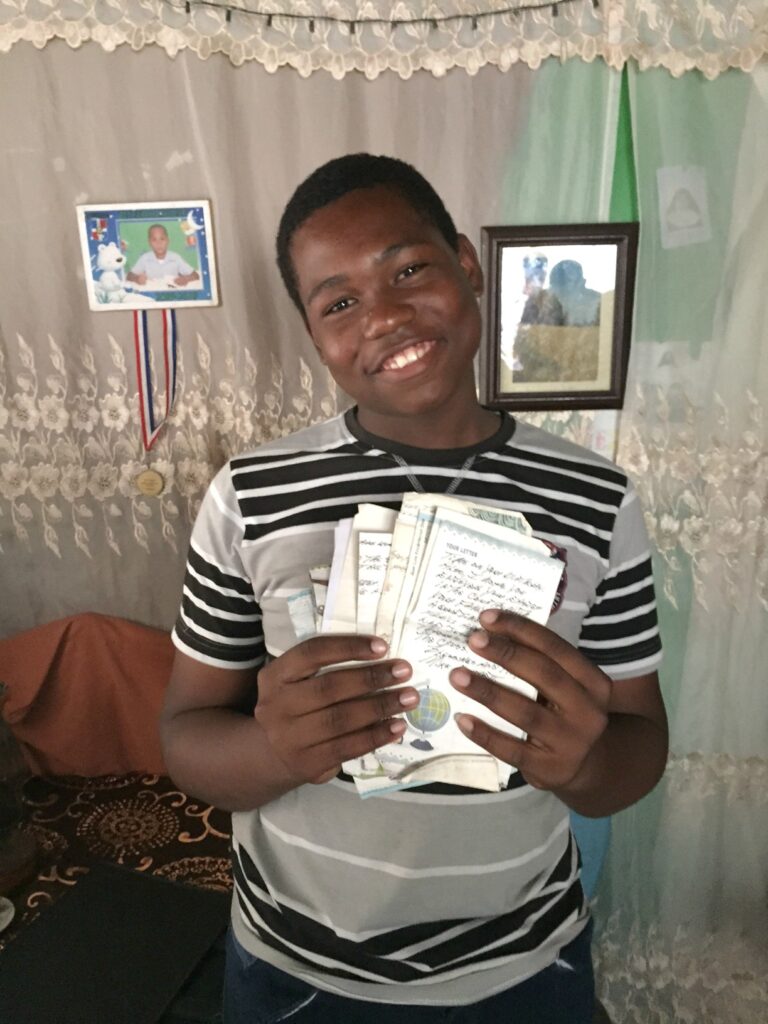 I'm not sure what I was expecting today, but it certainly wasn't to see the hidden beauty in those barred windows and ramshackle cement block homes, or to realize that hope comes in many forms.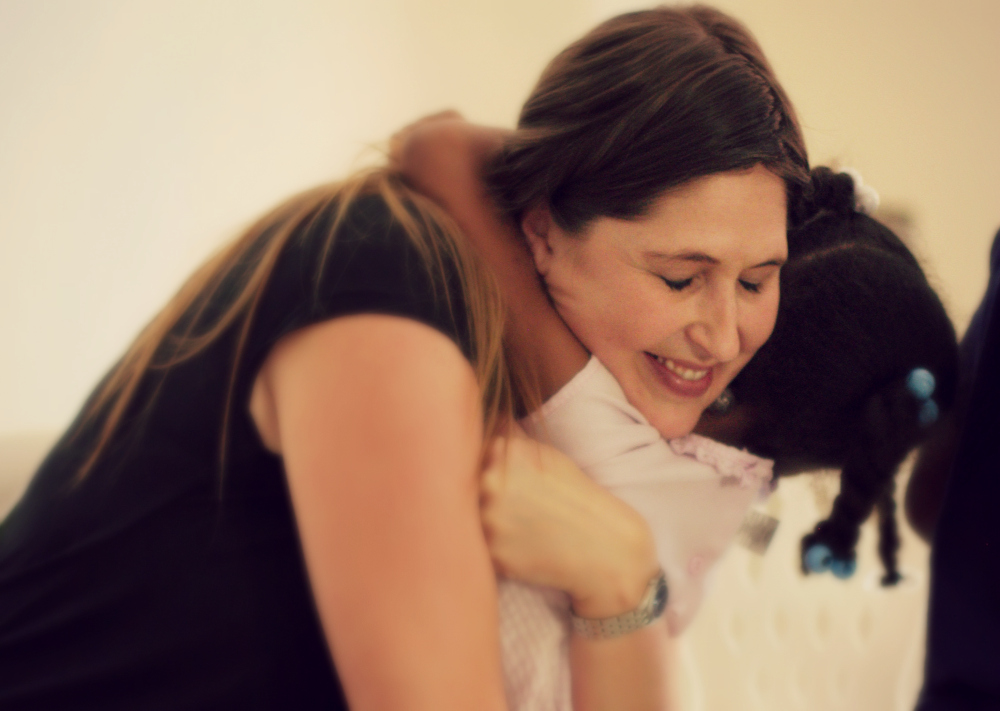 Sometimes it is a great big hug from a tiny little stranger.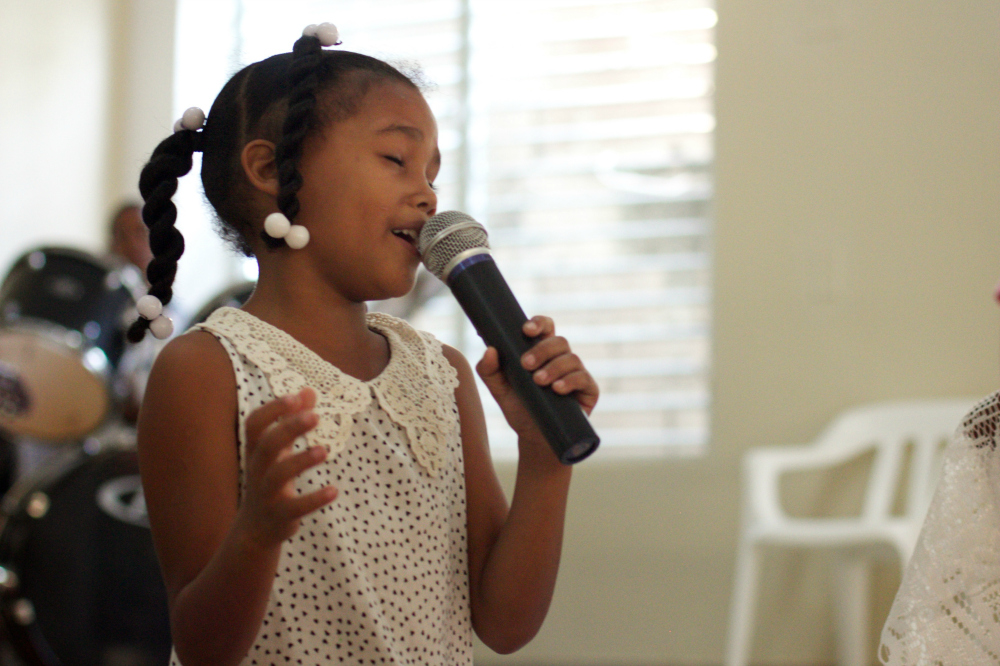 Sometimes it is a song sung in a language I don't understand.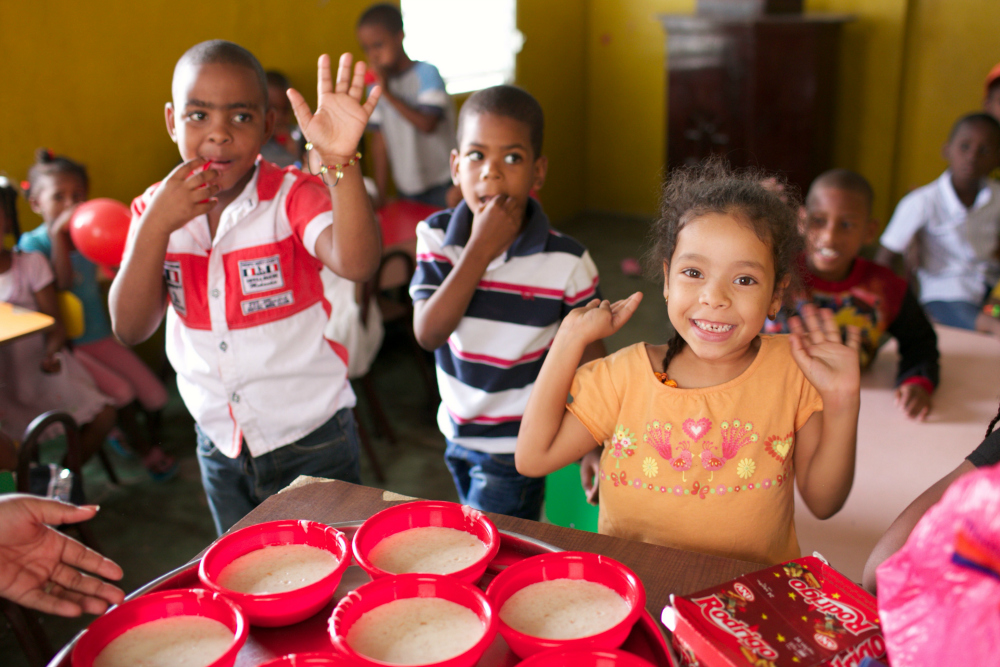 Sometimes it is a big bowl of oatmeal to fill a hungry tummy.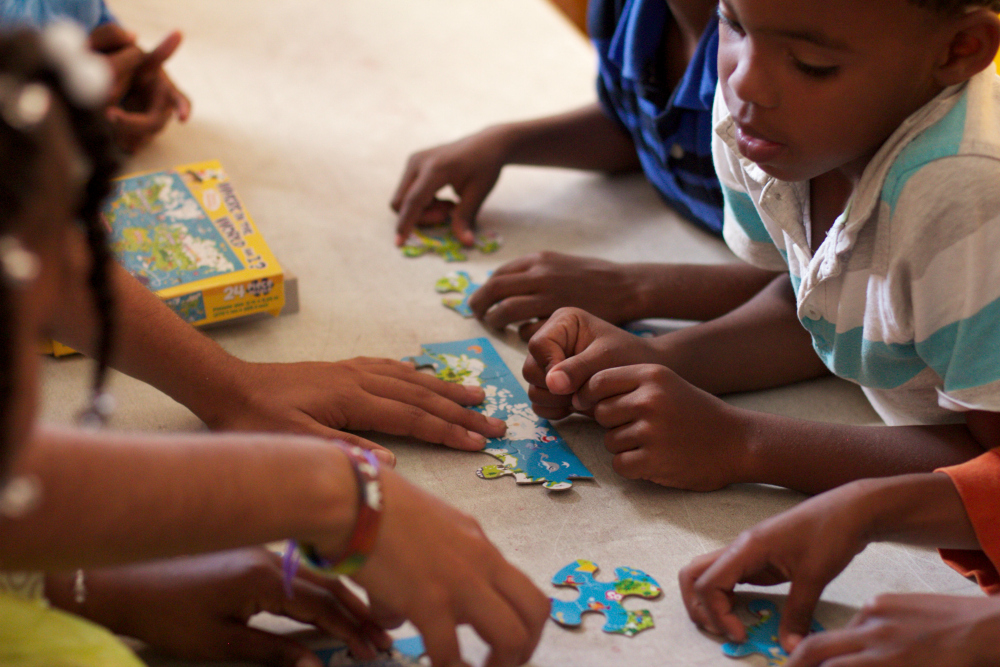 Sometimes it is a simple jigsaw puzzle from the dollar store–the first they've ever seen.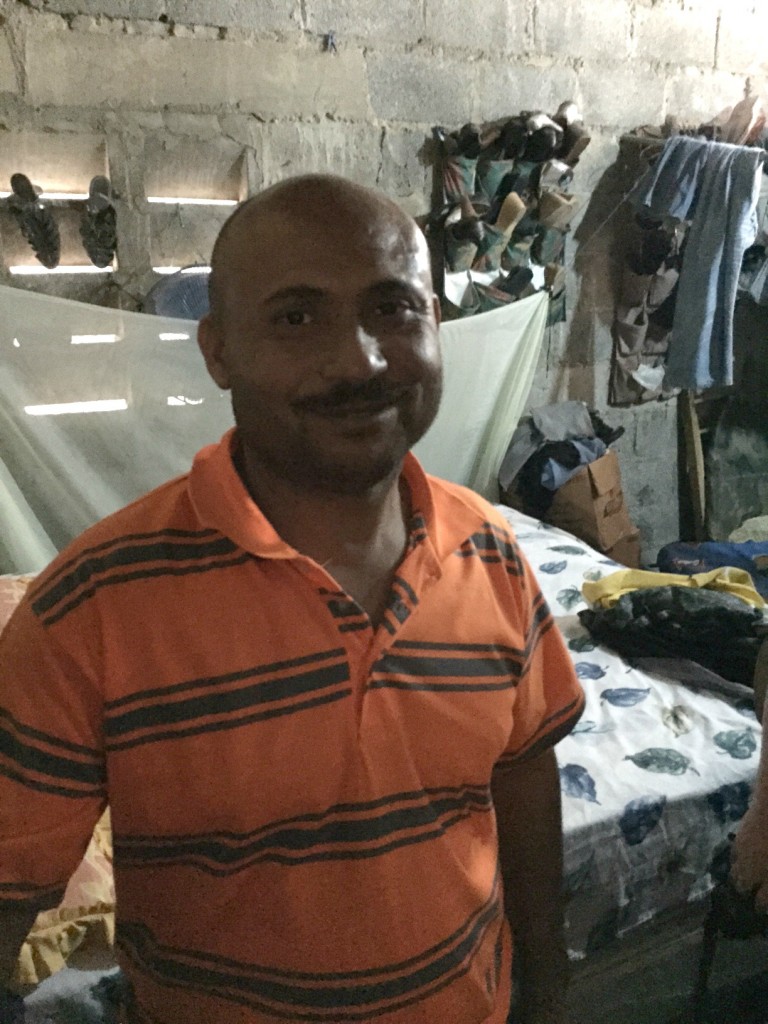 Sometimes it is the beaming face of a father who now sees the possibility of a better life.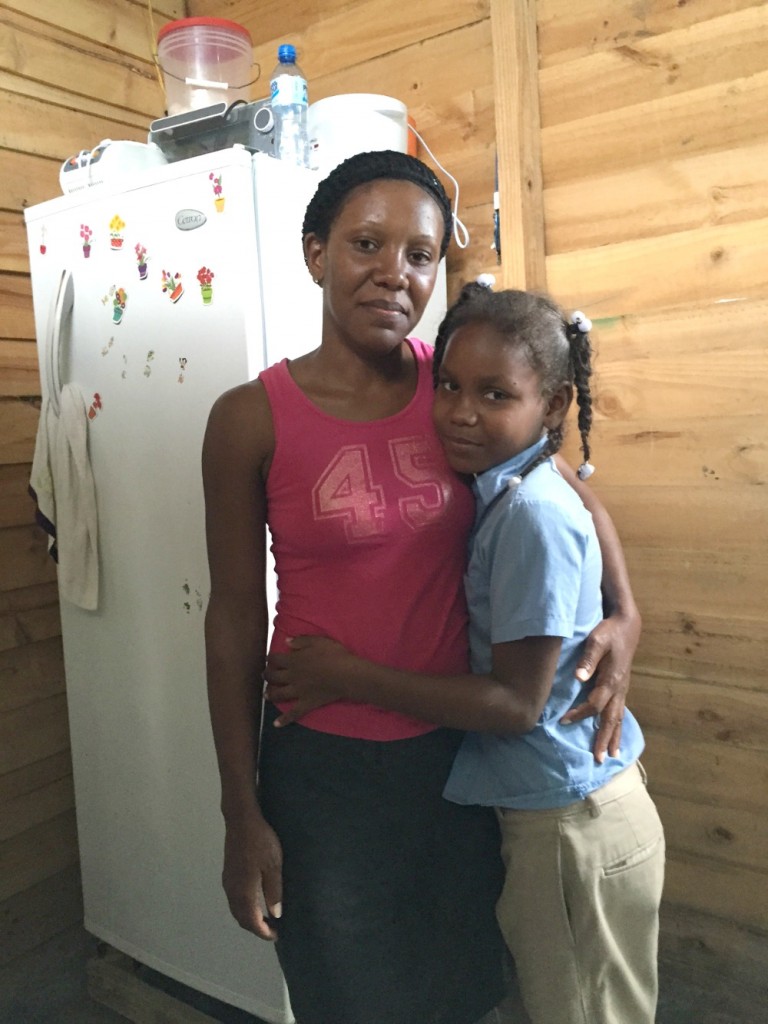 Sometimes it is the relief on a single mother's face knowing she is not alone.
All this for $38 a month.
$1.27 a day.
Pocket change for most of us, but the difference between hope and despair for some.
Don't turn away friends.
These lives matter, and your pennies mean something, far more than you could ever imagine. The work being done here in the DR is incredible, life-changing, not just for a few, but for whole families and entire neighborhoods. And there are so many kids here still waiting for their chance, their opportunity for a better life.
Our goal this week is to sponsor 300 children, and as of right this second, 32 kids have been sponsored so far!  That's more than 10% of the way to our goal, and it's only Day 1! It's not a small decision, but my hope and prayer is that you will open your heart this week and say yes to these kids. Or just to one. Think about it. Pray about it. Talk to your family. But say yes.
Hope is literally in your hands.
And it's only $1.27 per day.
*   *   *
Click here to sponsor a child.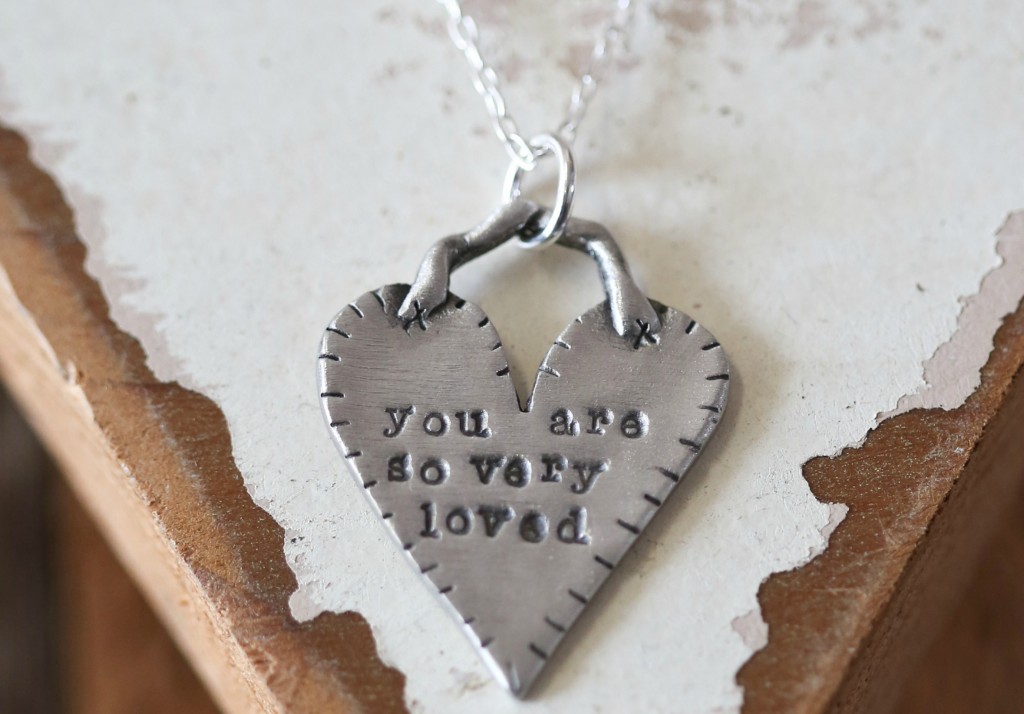 P.S. If you sponsor a child this week you will also receive this beautiful limited edition necklace from Lisa Leonard–just a small token of thanks for saying yes!