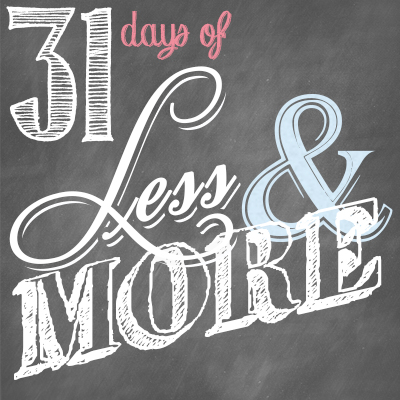 This is Day 31 of our 31 Days of Less & More challenge. To read all the posts in order, start with Day 1, then visit the Overview Page to see the entire series.  
 *   *   *
 The more you have, the more occupied you are. The less you have, the more free you are. — Mother Theresa
Welcome to Day 31. I don't know about you but there were more than a few moments along the way this month where I felt like quitting. Where being intentional about letting go of some of the negative stuff in my life and being purposeful about adding more positive things just felt like too much work. There were days that the challenge just seemed to hard, or too inconvenient, or too far out of my comfort zone.
But still my friends, we persevered. We made the effort to change a few things, and while I'm sure none of us were perfect, we am here. We made it, we did this, we won!
All we have left now is the satisfaction of knowing we completed an entire month of less….and more. That we thought long and hard about the things in our life that were causing heartache and stress and clutter and replaced at least some of them with joy and peace and contentment.
So where do we go from here? How do make sure that these changes we've made aren't just a fluke, a temporary improvement in an otherwise hectic life?
The secret, I think, is to guard our hearts and minds and homes from filling up with all these things we've worked so hard to get rid of.
We have to work every single day at acquiring less. The less we let in, the less we will have to get rid of later. That goes for physical things like toys and clothes—especially as we roll into the holiday consumer season—but it also applies to our emotional and mental life as well.
Refuse to let anything in your home that isn't absolutely essential. Refuse to add to your schedule things that don't need to be done. Refuse to give in to the feelings of fear or bitterness or anxiety that suck away our joy.
Realize that everything we bring in is a choice. More stuff will not solve our problems or make us happy.
Make the choice to acquire less. Choose contentment instead.
Be sure to read Edie's corresponding post, More Contentment.
TODAY'S CHALLENGE: 
Evaluate the current state of where you are in your life right now. Ask yourself the hard questions. Is my life still too full of the things that don't matter? Am I still letting in too much heartache, too much stress, and too much stuff? Resolve right now to be intentional and purposeful with your heart and time and environment. Choose to let in only that which adds joy and peace and contentment.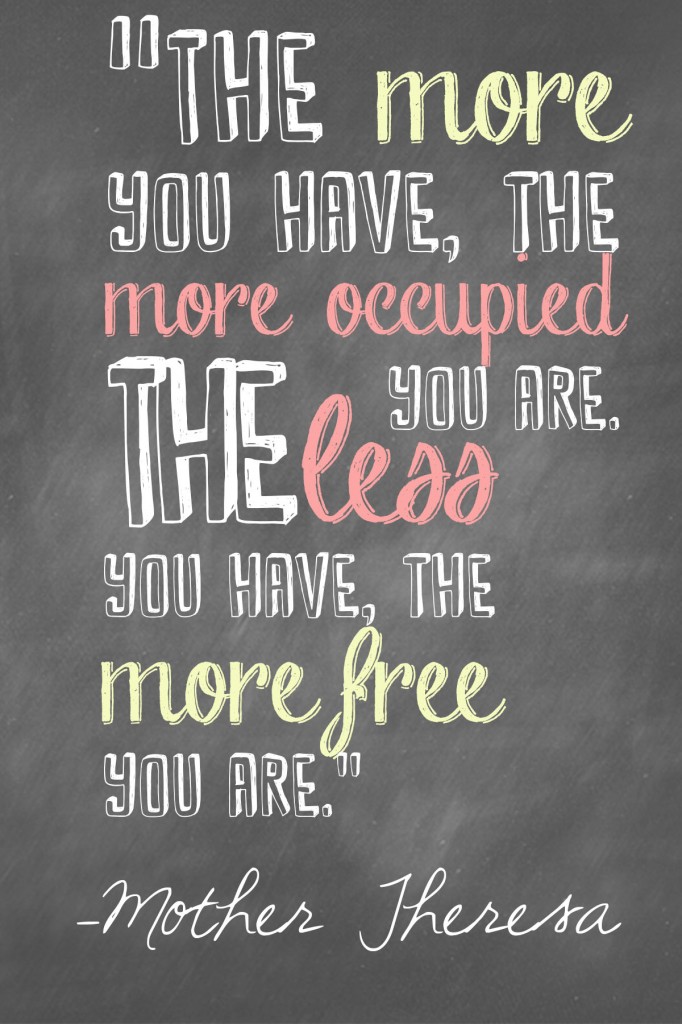 Be sure to check out Crystal's thoughts on Less Holiday Overkill/More Memories from yesterday's post!
*   *   *
How has this 31 day challenge impacted you?