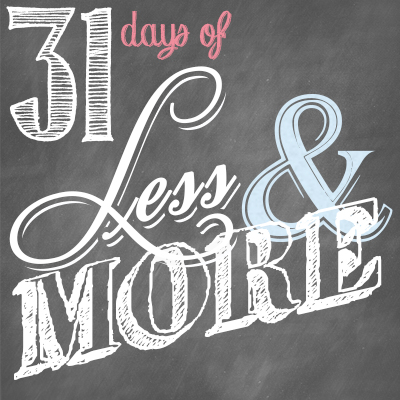 This is Day 30 of our 31 Days of Less & More challenge. To read all the posts in order, start with Day 1, then visit the Overview Page to see the entire series.  
 *   *   *
"Maybe Christmas," he thought, "doesn't come from a store. Maybe Christmas… perhaps… means a little bit more." — Dr. Seuss, How the Grinch Stole Christmas
The holiday season is almost here. Thanksgiving, then Christmas will be here before we know it, along with all the hustle and bustle that seems to accompany this time of year. I don't know about you, but the holiday season I dream about in my mind is often much more idyllic than the frenetic, stressful, and action-packed month I actually experience.
DIG DEEPER
---
Want to have less stress and more joy this holiday season? It's easy with our free Holiday Planner.
Find out more by opting-in below to have our Holiday Planner sent straight to your inbox!

Ever feel that way?
Our already hectic schedules gets even crazier, and suddenly on top of everything else there are presents to buy, cards to send, parties to organize, pageants to attend, menus to plan, cookies to bake, bells to ring, carols to sing and goodness only knows what else.
With so much to do and buy and not enough time or money to get it all done, it is no wonder the holidays often have most of us feeling stressed rather than blessed.
While there is no such thing as a perfect holiday, there might be a way to take the holiday overkill down a notch or two. These strategies have worked for my family and they might work for yours as well:
Plan ahead. Taking just a few minutes early in the season to set a budget, plan your menus, and determine your priorities can be the difference between memories to last a lifetime and a holiday you'd simply like to forget. You can get this year's version of my holiday planner here.
Reserve Space in Your Schedule. Make a conscious effort to guard your time so that not every minute is filled with activity. Before your calendar is booked, take the time to block out at least one day each week for downtime, and make in non-negotiable.
Cut Down on Gifts. Vow this year to make your holiday season about something more than stuff. Foster an "Attitude of Gratitude" in your kids. Help them create handmade gifts or goodies for friends and family, focusing on the giving rather than receiving. When it comes to gifting, try following the "something you want, something you need, something to wear and something to read" rule.
Volunteer. There is simply no better way to feel the joy of the holiday season than by freely giving of your time, energy and resources to those in need. I promise that the more you give, the more you will receive.
Eliminate the Unessential. Do we really have to send out 200 Christmas cards or attend seven different holiday programs or bake four different pies from scratch for Thanksgiving dinner? If the hustle and bustle of the holidays has become a burden rather than a blessing, then it is probably time to reevaluate. Determine your priorities, accept the idea that there is no way to do it all, and then gracefully bow out of the obligations that don't make the cut.
Be sure to read Edie's corresponding post, More Memories
TODAY'S CHALLENGE: 
Print my Holiday Planner & take some time to set your priorities, menu, & budget for this holiday season. Be sure to block out time in your schedule for rest and laughter at home with your family. Think of one or two family traditions you would like to establish this year, and make a plan to follow through on them.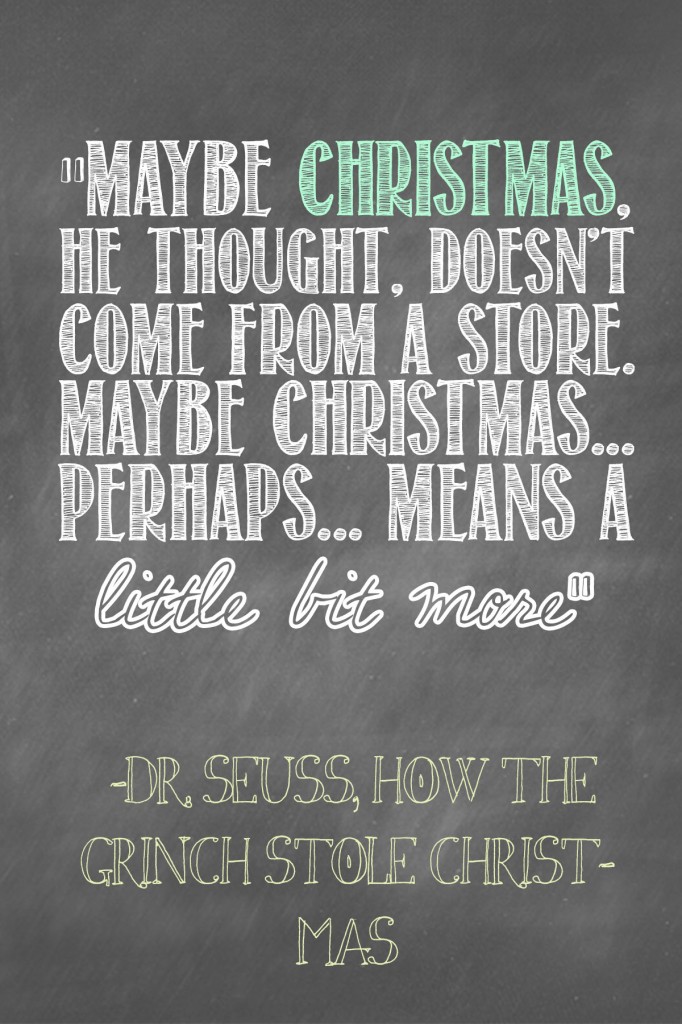 Be sure to check out Crystal's thoughts on Less Surface Clutter/More Art from yesterday's post!
*   *   *
What do you love most about the holidays? Is there anything you dread? How do you deal with the stress and obligations that often accompany this time of year? What are your favorite holiday traditions?