Last spring, as I prepared to take on this crazy adventure called homeschooling, I read countless books and articles and websites, most of them helpful, a few of them scary, but almost all containing phrases like this:
Every homeschool family is unique. 

You'll start out doing one thing and end up someplace completely different. 

You won't know what works until you start. 

What works for other families won't necessarily work for you.
Or something to that effect.
Blah. Blah. Blah.
It wasn't that I didn't believe the books or even that I thought I had it all figured out. But after reading extensively about all the different methods of homeschool I felt certain that I was, at the very least, committed to the idea of a Classical Education for my kids.
It just seemed to fit everything I believed in, and besides, nearly all the homeschool moms I knew were taking a Classical approach. I had been stalking reading Edie's homeschool posts for years and was always so inspired by everything she had to say, by the amazing education she was giving to her girls.
So I dutifully read The Well Trained Mind about 47 times, highlighting and re-reading and shouting "YES!," and then eagerly ordered most of the recommended books for first grade. I was excited to start and we jumped in with both feet, and for the first couple of months, it was okay. I spent a lot of time preparing for our lessons and could inject my own creativity and passion into the curriculum even though I often found it somewhat dry and repetitive.
But then in the fall, as work obligations piled up and then I took on our 31 Days of Living Well & Spending Zero project, I suddenly found myself stretched a little thin. It was all I could do just to squeeze school into our day at all, much less make it fun. It started to become a chore. It was so boring! And if I was bored, I knew my kids were bored too.
I hated that I was boring them, hated that it was a chore. I hated that I couldn't seem to figure out how to teach 2 different ages at the same time, and that we spent more time fighting then learning. I hated that everyone else was getting the best of me and all my kids got was this crazy stressed out Task Master.
But I didn't know what to do or how to change. I had spent all this money on all these books and I felt stuck and scared. And honestly, I felt like a failure. Why couldn't I be more like Edie? Was I not cut out for this?
One evening, desperate and in tears, I picked up my Kindle and did a search for homeschooling books. I don't know what I was looking for, exactly, I think mostly I just wanted to find some hope. I stumbled across a helpful-sounding book called Homeschooling for the Rest of Us and one click later (gotta love that Kindle instant gratification), as I read words of comfort and validation that I so needed to hear, I was soon crying tears of joy.
And then the very next day Edie wrote this post about why she almost gave up homeschooling and suddenly, after realizing things weren't all sunshine and roses for her either, I had an Epiphany:  I was doing it ALL WRONG. I was trying to juggle all these different balls called "school" and "home" and "work" and "mom," not realizing that they are in fact the same ball. I work from home. I school from home. This is where we live. This is what we do. This is our life now. School is who we are.
My most important job–especially at this stage of their life–is to be my kids' mom first and everything else second. To raise them to be confident and loving and inquisitive and passionate and spiritual, to have good manners and to build strong relationships. And, to quote my dear wise friend, "The curriculum is there to inspire ME so that I can inspire them."
I read that line and realized I wasn't inspired, I was bored. The fact is that I prefer the practical to the cerebral. I would rather read a book about organizing than one about The Odyssey. I also realized was that the reason Edie inspires me so much is because she is truly passionate about what she does. It works for her. Because she would most definitely pick the Odyssey. And that is okay. I can be inspired by her without being her.
Isn't that true of so much in life?
Judge me if you must, but I revolted.
The girls and I abandoned our rigorous and systematic approach, we eased off our hectic schedule, I stopped trying to teach them separately, and we simply began enjoying our time together.
I focused on sharing with them the things I was passionate about. Rather than trying to separate our "school time" from my "home time," I just started including them in whatever I was doing, whether it was cooking or cleaning or crafting. And then, after lunch each day, we retreated to their cozy bed where we would cuddle up together reading aloud favorite books from my own childhood like Charlotte's Web and The Hundred Dresses and Ramona and the Little House series.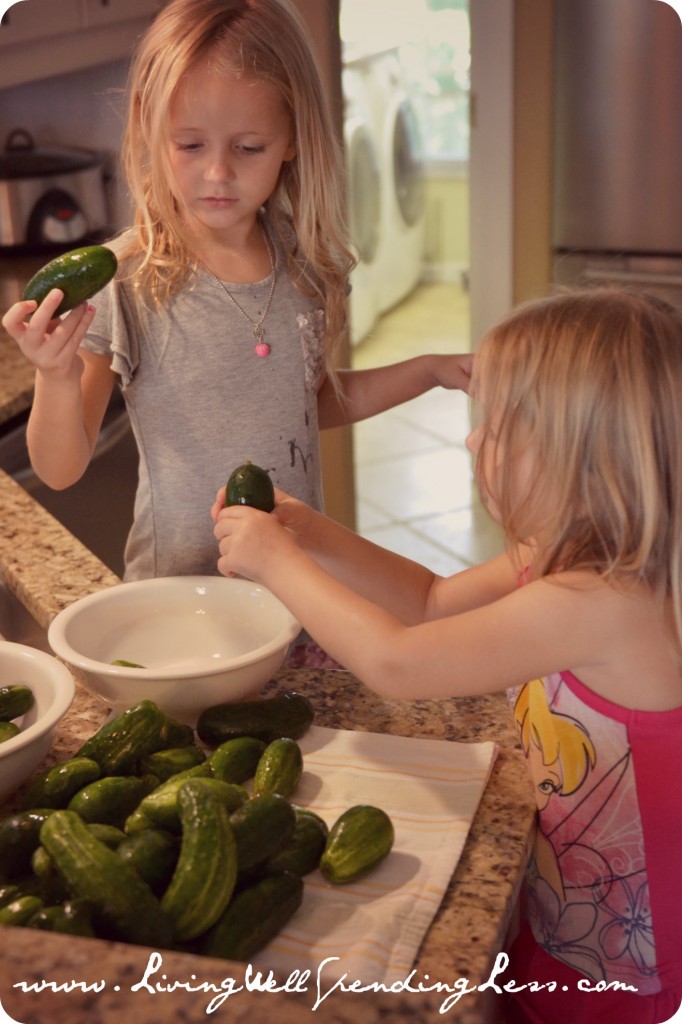 I'm not sure what that approach could even be called. The Slacker Mom's Guide to Homeschooling I suppose, although in my defense I did create a home-school planner to help me at least feel like we were accomplishing something. And while there will probably always be a small part of me that feels a twinge of doubt–what would parenting be without a little self doubt after all–I realize now that the best thing I can do for my kids' education is to give them ALL of me.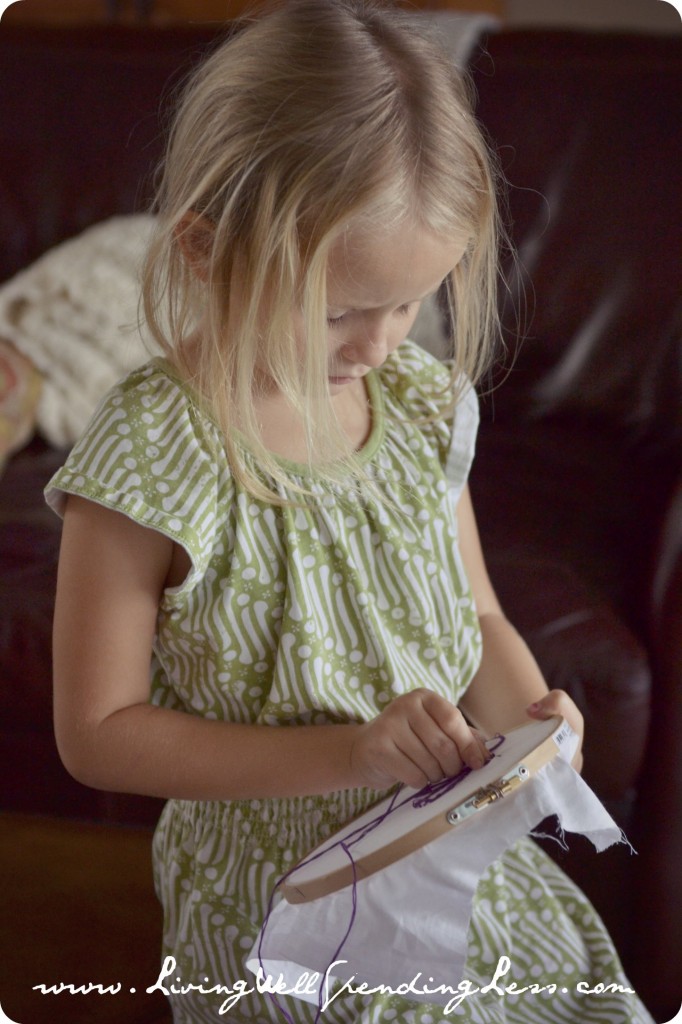 That is no small feat. All is a LOT, which means in order for that to be sustainable for any length of time, I have to be passionate and enthusiastic and excited about what we are learning. I have to WANT to do it every day–not only in theory, but in practice–or I will burn out. They will burn out. We will fail.
With that in mind, I was ready this month, after a few months of our free-for-all homeschooling approach, to try something slightly more structured. But only slightly. Knowing better what works (and doesn't work) for our personalities, I began re-researching the different homeschool methods and curriculum.
I ultimately settled on a Unit Study approach, and although in the future we will quite possibly be using a curriculum called KONOS, for the forseeable future–probably at least the next 6 months to a year–we are using a unit study called The Prairie Primer to delve headfirst into the pioneer world of the Little House series, which has already captivated us.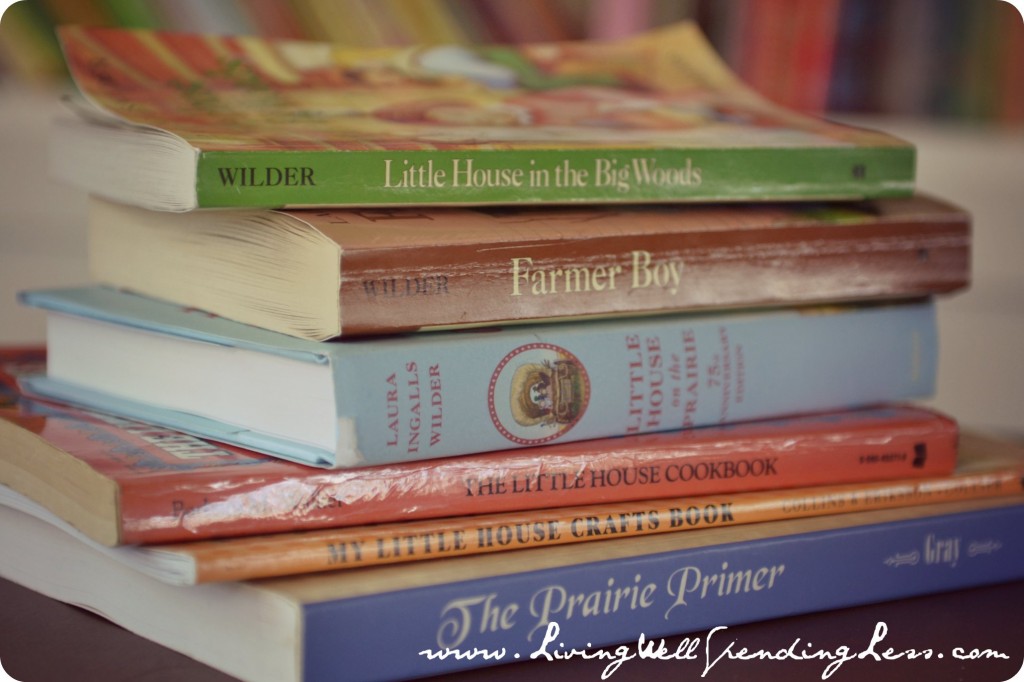 The Prairie Primer–which was recommended to me by another homeschool mom and which has incredible reviews–looks amazing so far. It is very clearly laid out, which I love, and incorporates all the different subjects (except math) into the study. We have just been getting started this week, but we will be doing many of the activities we read about, like making butter and corn cob dolls and learning to sew and embroider, as well as studying various animals and things like how to grow crops and how maple syrup is made. It is really interesting, and it is fun! Not just for them, but for me!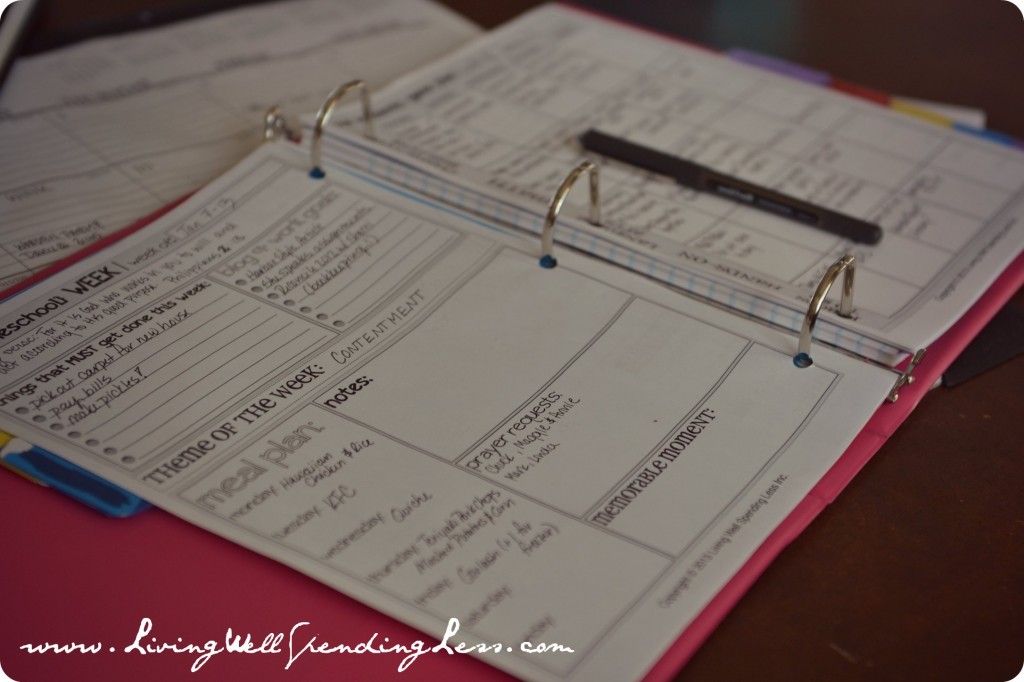 To stay organized and keep better track of what we are doing, I expanded my  homeschool planner to include student goals, a quarterly outline, and a weekly game plan. I made it myself because I couldn't find a homeschool planner that also included LIFE, and if you are looking for a way to plan your homeschool days, you are welcome to try it–just keep in mind that all homeschool families are unique and what works for me might not necessarily work for you! 🙂
Eight months in, we are still just beginning our homeschool adventure. And who knows, eight months from now I may have a whole new perspective about it all. For now all I can do is take each day as it comes and simply pray for the grace and wisdom to give my kids the best education–and life–that I can.