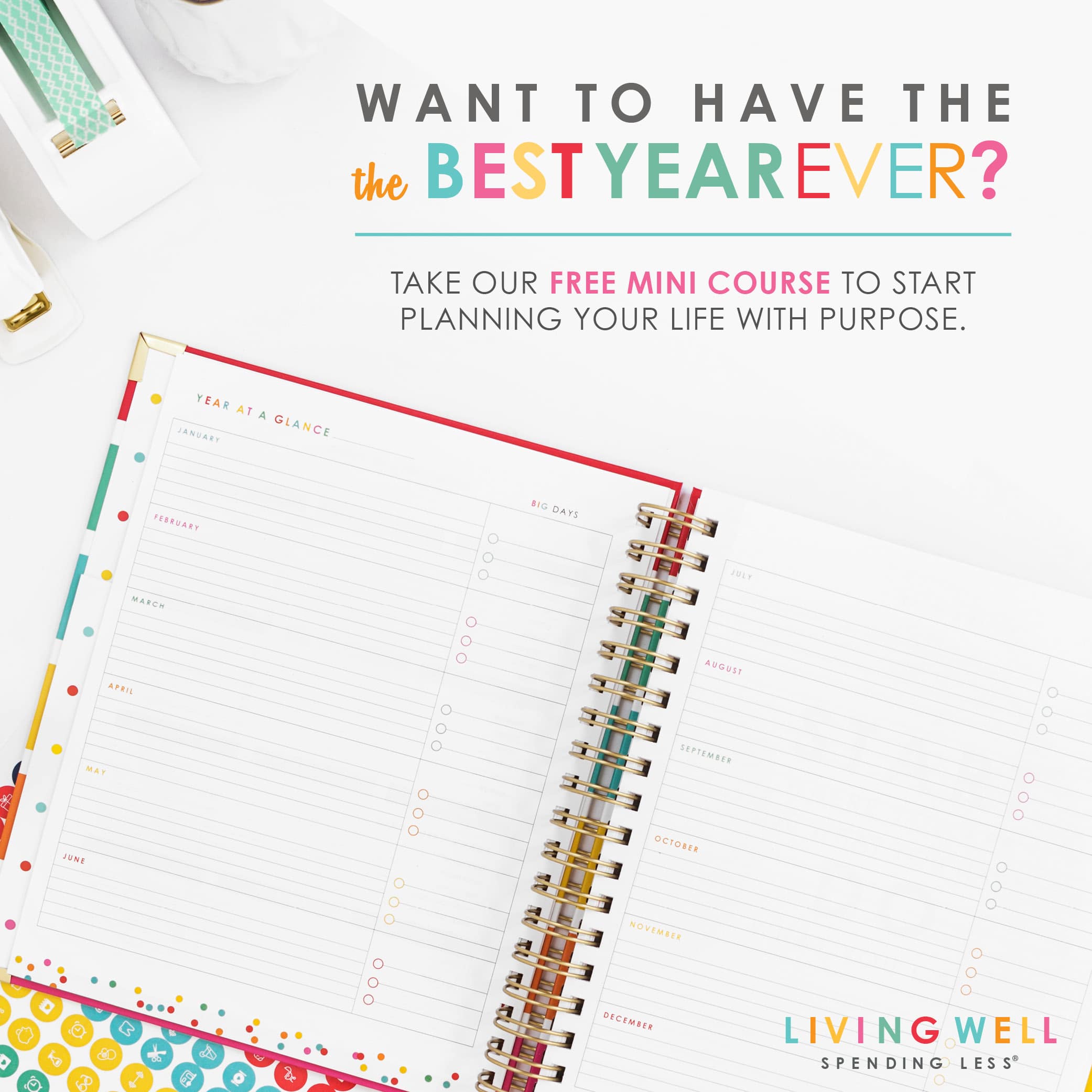 I don't know about you, but I really hate running.
Can't stand it.
Unfortunately, I also know that it is good for me, especially since I spend a large portion of my day sitting at a computer. And so, to make what for me is an almost unbearable task just slightly less unbearable, I usually listen to a variety of podcasts while I run.
And then one morning, not long ago, I heard something good, so profound, that it literally stopped me in my tracks. They said, "if you want to have the best YEAR ever, you have to first plan to have the best MONTH ever the year before." The idea was that if really you want to accomplish your big goals in a given year, you need to start establishing good habits the year before so that you are ready to hit the ground running.
I thought it was genius. In fact, it was so good that for a few minutes I even forgot how much I hate running.
And that single thought sparked an idea that I couldn't shake.
Because I don't know about you, but I am a huge sucker for new beginnings. I love the promise that a new year brings, and there is nothing I love more than a fresh start. But sometimes, despite my good intentions, I find myself stumbling along the way, not because I'm not committed, but because I haven't sufficiently planned for success.
But what if this year was different? What if this year we started early, and gave ourselves a little more time to get it right, to account for the unknowns, and to proactively tackle those stumbling blocks that so often get us off track—things like meal planning and hectic mornings and even our budgets—so that we could finally find some balance.
In other words, what if we took away the excuses? What if, while there is still time this year, we planned to have the Best Year EVER in 2019?
I want to invite you to join me for what might be one of the coolest projects we've ever done here at LWSL–a free mini course called The Best Year Ever that will help us do just that. Over the course of five lessons, we'll work on setting up good habits right now that will help us be more productive and proactive. To enroll in this life-changing course, simply CLICK HERE.
ADDITIONAL DETAILS
I know your time is precious, especially this time of the year, so I wanted to take the time to give you the full scoop about this mini course and hopefully answer any questions you may have. I really do think it is one of the most helpful things we have ever come up with, and I want to make sure you know in advance that it WILL be worth your time.
WHAT IS THE BEST YEAR EVER?
The Best Year Ever is a FREE mini course intended to help us overcome some of those common life stumbling blocks in order to have more time and energy to reach our dreams and accomplish our goals. Over the course of five powerful lessons, we will find solutions for setting better goals, planning our meals, managing our time, and even getting our finances in order. The mini-course includes a beautifully designed PDF workbook that will walk you through the lessons and help you apply the practical strategies right away.
WHO IS IT FOR?
This mini course was created for anyone who craves a little more balance in their life, or who ever feels like life is often too hectic and busy and sometimes even feels like it is spinning out of control. It is intended for anyone who feels that constant nagging pressure of too much to do and not enough time to get it all done, or who feels like they are so busy just surviving that there is not any room left for their goals and dreams.
WHAT DOES IT COST?
The Best Year Ever mini course is completely FREE—our gift to you!
WHEN DOES IT START?
The Best Year Mini Course starts the day after you sign up, with lessons arriving every day for five days.
HOW MUCH TIME WILL IT TAKE?
Each video is around 20 minutes long. Completing the workbook assignments will take anywhere from 30 minutes to an hour.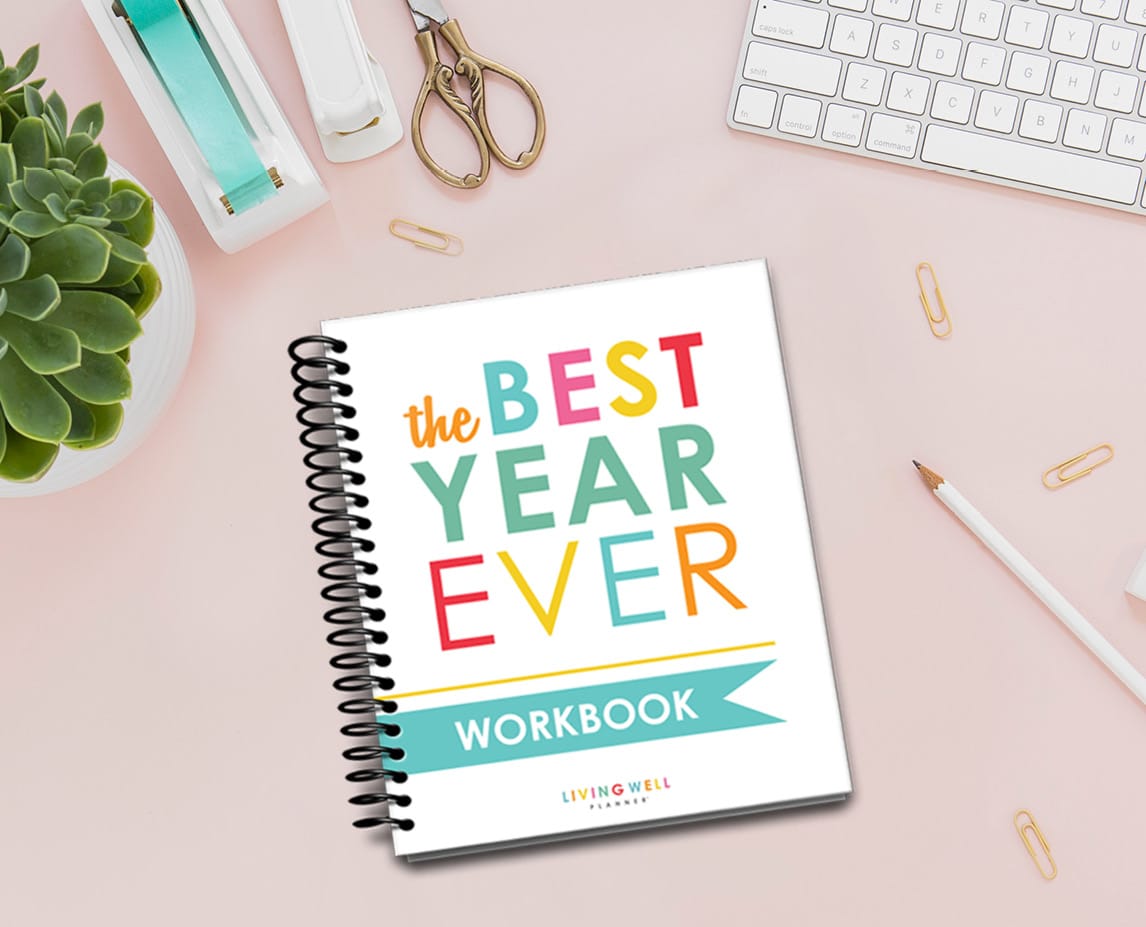 WHAT WILL I GET OUT OF THIS COURSE?
You'll receive practical tips for being a better goal setter, getting your finances in order, planning your meals, and organizing your schedule that you can begin to apply to your own life right away, using the included workbook. More importantly, you'll receive the motivation and inspiration to break down your own limiting beliefs and actually make these changes a permanent reality. You won't believe how much you are able to accomplish when you are done!
HOW DO I SIGN UP?
To enroll in the course, simply CLICK HERE, or click on one of the buttons at the top or bottom of this post.
I hope that helps answer any lingering questions you may have about the Best Year Ever mini course. Of course, if you'd like to find out more, you can visit our info page HERE.
I can't wait to have you join me for this life-changing journey!
Here's to an absolutely AMAZING year!
P.S. Don't forget to sign up for our free Best Year Ever Mini Course as soon as possible, as it will only be available for a limited time, and I don't want you to miss it!