Here it is, the moment you've all been anxiously waiting for! Okay, okay, maybe only I've been anxiously waiting for it. But regardless, that moment is here. It is time to reveal my new master bedroom-on-a-budget. If you've forgotten what I was starting with, you can check out the "before" pictures here.
So without further ado, here it is my new "5-star Caribbean beach resort" bedroom: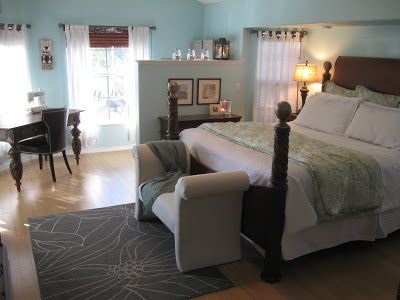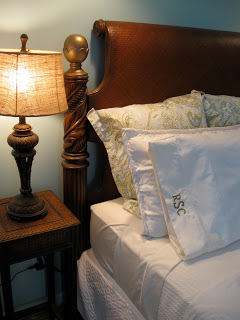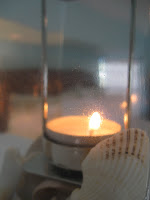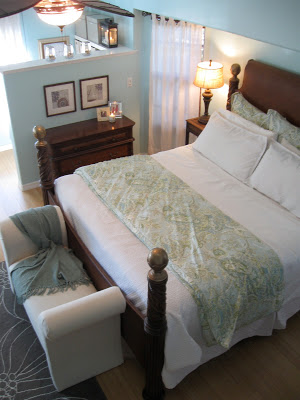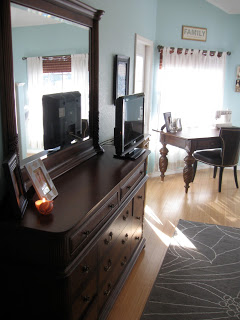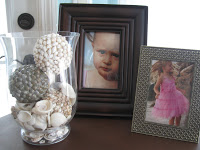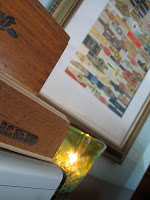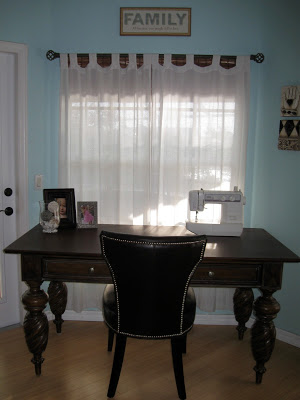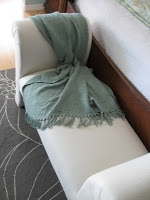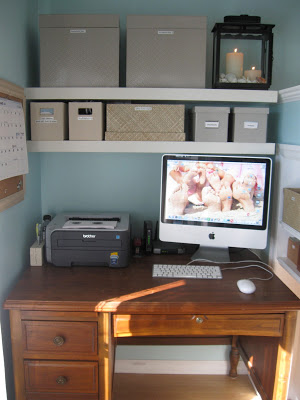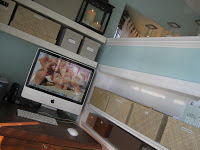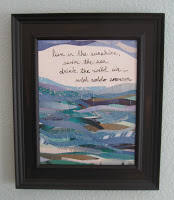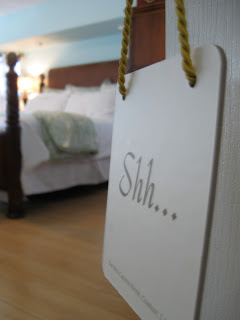 As far as my budget was concerned, some things went better than planned, others, not so much.
I found that amazing desk (supposedly Ralph Lauren, but I highly doubt it!) on craigslist for $75, and then found the perfect chair to go with it on clearance at Marshall's for only $50. I thought the end-of-bed bench was going to be a steal as well, when I found it on craigslist and paid $40, half of the asking price. However, when I got it home I decided it needed to be reupholstered, something I don't have the time or patience for. Not knowing how much that would cost, I sent it to be reupholstered, and while it looks amazing, the $125 reupholstering charge made the whole bench less of a good deal.
Bed linens were definitely my biggest expense. I splurged on the paisley duvet cover and euro shams from Pottery Barn (they weren't even on sale!)  I really, really fell in love with that pattern and it was essentially the inspiration for the entire room, so honestly I couldn't fathom the room without it. However I found the rest of the linens, including the 800 thread count sheets, on clearance at Kohls.com, which saved me hundreds of dollars. I brought the sheets to a local uniform store to be monogrammed (which cost me $14.)
With the exception of my original collage piece, I found most of the artwork and picture frames on clearance at Target and Marshall's. I also re-used a few pieces of artwork. I found the shelves for the office area and the grey area rug at Ikea. They are both a little on the modern side, but I kind-of like the contrast in the otherwise very traditional room. And speaking of modern, I found that sleek flat screen TV on clearance at Sam's club for $230 (regularly $500!)
I spent a total of $1,289 on my remodel and came in $211 under my $1,500 budget. Overall, I couldn't be happier with the result. There are so many elements that I love that it is hard to pick a favorite. I love my new craft & sewing desk. I love my new ultra-organized home office. I love, love, LOVE my 800 thread count sheets and cuddling with my girls in our big cozy bed every morning. I love our new TV and the fact that we now want to hang out in this room. I could go on and on. Ultimately, it was a lot of work (especially the painting–ugh!), but SO worth the effort.
Here is my budget breakdown in detail:
$520 ($220 at Kohls, $300 at Pottery Barn)
$230 (found on clearance at Sam's Club)
$125 ($75 for desk (craigslist), $50 for chair at Marshalls)
$40 (found on craigslist)
$10 for new shade on clearance at Marshall's
$57 for frames & artwork at Target & Marshall's
$77 for 3 gallons of Martha Stewart Interior Eggshell Paint in Enamelware
Cabinet Hardware (for bathroom)-$25
Shelves for Home Office Area-$60
Organizers & File Boxes for Home Office Area-$40
$125 for fabric & reupholstering end-of-bed bench
Actual Total Amount Spent: $1289
So what do you think?