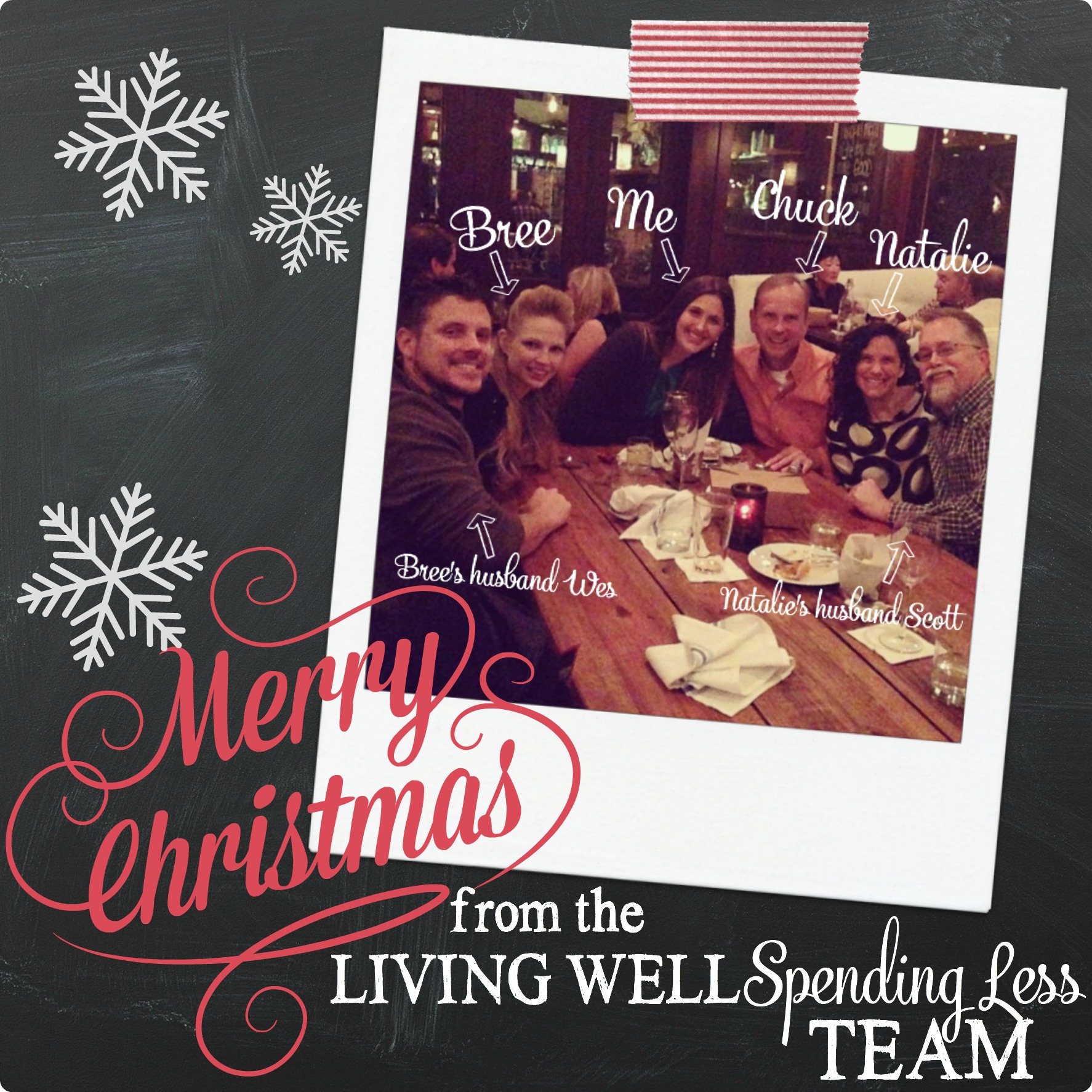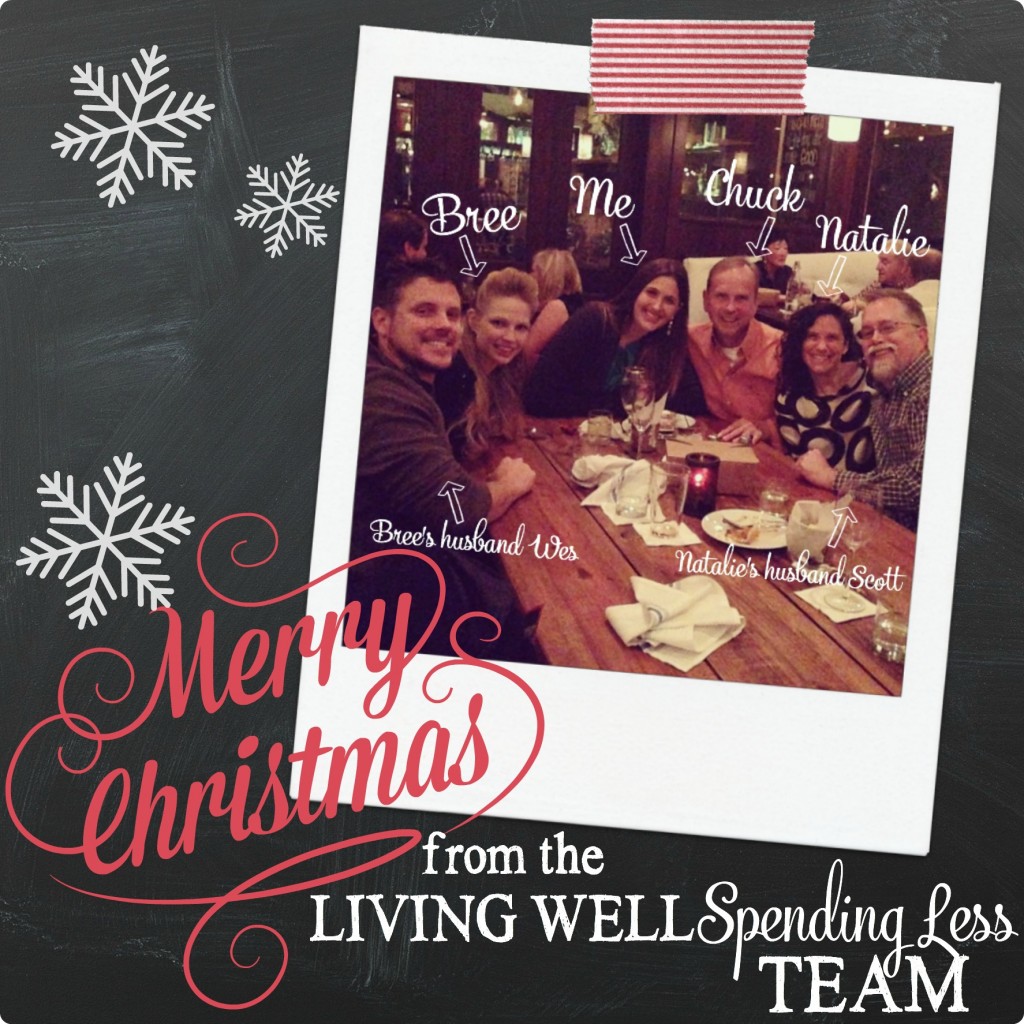 Hi friends!
If you are anything like me, you probably have a gazillion things to do right now to get ready for Christmas, so I will keep this super short! I just wanted to take a few minutes to wish you a Very Merry Christmas from all of us here at Living Well Spending Less! It has been a busy year, and we are incredibly grateful–for an amazing support team, incredible opportunities, and most of all, for YOU, our readers, who truly inspire us every single day.
Our company mission is to encourage, inspire, and empower you to seek–and find–the Good Life in your everyday life, and our hope and prayer is that we have done that this past year, and that we continue to do so in 2015. Of course, with Living Well, Spending Less: 12 Secrets of the Good Life, launching just one week from today, our year is not quite over yet!
Even so, this week is all about family, which means you probably won't be seeing too much of us around here. We want to encourage you to do the same, and to try not to let all the expectations and obligations that can pile up this time of year take away your joy. Give yourself grace and the permission not to get it all done, and we promise we will too!
Merry Christmas!
xoxo,
Ruth & the Living Well Spending Less Team
P.S. While our new book won't arrive in hand until December 30th, it can still make a wonderful last minute gift. We've put together some really fantastic preorder bonuses that you can access INSTANTLY, including an awesome home planning workbook and a beautiful limited edition print designed by Ruth Simons of the Gracelaced Shoppe. You can get all the information you need about how to preorder and get the bonuses right HERE.