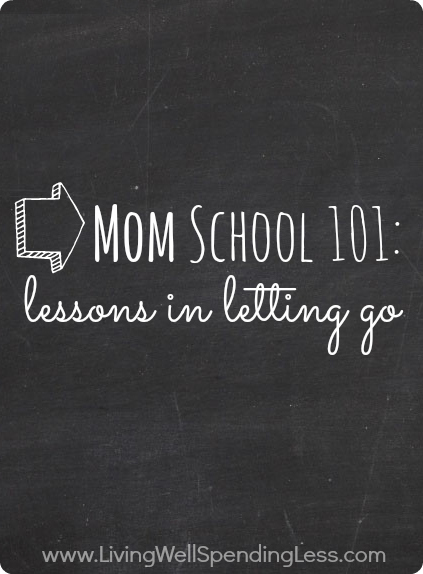 This post was originally intended it to be a reflection on our first year of homeschool. I figured I would share a little of what we learned over the past twelve months; the good, the bad, and the ugly. A few clever observations and I'd be on my way. Alas, that post was not meant to be. Instead, I've struggled to bring my thoughts together, struggled to know the best way to sum up a year that has been all at once invigorating and frustrating, totally relaxed and extremely hectic, awfully wonderful and wonderfully awful, mind-blowing and mind-numbing. I honestly don't know whether to call it a success or a failure.
What I do is that know I've learned a lot, though not necessarily about the things I expected to.
When it comes to this blogging thing, I take my work pretty seriously. Granted, it is pretty much the best "job" in the world, one I can do from home, in my pajamas while sipping coffee, one where I get to write about all the things I enjoy, from cooking and cleaning to DiY projects and saving money with coupons. I can set my own hours and see the results of the effort, drive, & dedication I put in.
Perhaps if I had been able to apply that same Type-A rigor to my homeschool, I wouldn't be sitting here, a year later, feeling so unsure of my success as a homeschooling mom. Oh, the irony.
Over the past few months, we've more or less dragged ourselves to the homeschool finish line. In fact, I don't think we can even say we've reached the line, as we are still finishing up a couple of chapters in our math and grammar books that we never quite seemed to get to. Life has been filled up with so much other stuff….first our car accident and the aftermath of doctor's appointments and paperwork, then the mermaid party, followed by the girls' big dance recital and music camp and VBS and so on.
But the real truth is that pursuing this passion for writing is an endeavor that has become a full-time job in and of itself, one that is sometimes difficult to balance with the reality of being a stay-at-home, homeschooling mom. After quite a few months of pushing ourselves to the brink, my husband Chuck and I finally realized that something had to give; either he had to quit working or I did, because our family was suffering. After a lot of thought, discussion, and prayer, we decided to take the biggest leap of faith of our lives. He left his job as an engineer to become a stay-at-home dad, and I committed to being a full-time blogger.
Having Chuck home all the time has definitely changed the dynamics. Giving up control of my domain has been so much harder than I ever anticipated.
In the midst of this transition, we found ourselves at odds over lots the issue of homeschooling. After watching them blossom in dance and at camp, Chuck felt the girls would benefit from being in a more social setting. I, hearing nothing but "you've ruined our children" instantly bristled at the suggestion of traditional school. Not surprisingly, a lot of fighting ensued. I didn't want to hear him say I was doing it wrong and I definitely didn't want to admit I might be making some mistakes or trying to do too much.
We were at an impasse. The more he brought up school, the more I dug in my heels.
But God was working at my heart and my pride. In my morning devotions I kept stumbling over New Testament verses that offered clear and specific instructions about submission, verses I really didn't want to be reading:
"Wives, submit to your husbands as to the Lord. For the Husband is the head of the wife as Christ is the head of the church." (Ephesians 5:22-23)
"Wives, submit to your husbands as it is fitting in the Lord" (Colossians 3:18)
"A woman should learn in quietness and full submission." (1 Timothy 2:11)
The more I read them, the more I struggled. C'mon, really God? This is 2013! We don't talk that way anymore. I began to really wrestle with what it means to submit. I'm a leader, Lord, a go-getter! You made me this way. How am I supposed to run the show and submit at the same time? 
Interestingly, my breakthrough came after the two of us took a couple's personality test one evening, as part of an assignment from his men's Bible study. Our scores were telling, but not surprising. Chuck was almost perfectly evenly divided across the four main personality types, while I was almost off the charts in the "Choleric" (aka control-freak) column.
I am good at calling the shots. I am decisive and driven and persistent and full of energy, especially when I find something I am passionate about. I like to be in charge and to spread my enthusiasm for a project or idea or cause to those around me. I am extremely goal oriented, and as soon as I've reached one goal have a tendency to add three more.
Chuck is the opposite. He carefully weighs all his options with engineer-like scrutiny. He strives for balance and efficiency, dividing his time between chores, play, and rest, and tends to look for solutions to the problems we already have, rather than tackling whole new ones. He's never really had any interest in taking charge–to him it just seems like a hassle. His goals are simpler; to lead a good life, to take care of his family, to be a good dad and a good husband and a good friend. He does not feel the need to add more; in fact, he is constantly pushing me to add less.
But after seeing the results of the test, it suddenly occurred to me that just because I am good at giving direction (and not so good at taking it), it doesn't necessarily mean I have all the answers. In fact, the reality is often the opposite. In my eagerness to have things done my way, I lose sight of the bigger picture. Chuck's strength is that he is able to see the pros and cons of every option. My act of submission, then, is to value his opinions, listen to his ideas, accept his reservations, then follow through on a plan that isn't necessarily my own. In other words, my act of submission is to realize that while my gift might be leadership, HIS gift is wisdom.
Wisdom trumps leadership.
Realizing that has changed everything.
I have absolutely loved homeschooling my girls this year. We have had many wonderful moments reading books, doing crafts, practicing memory verses, learning math and grammar and doing show and tell. I love our relaxed schedule and easy mornings and the fact that we can do what we want, when we want.
It has been amazing to watch Princess become a voracious reader, consuming books with the same passion and fervor that I had when I was little, and to build back all of the confidence (and then some) that she lost during her disastrous year of Kindergarten. It has been equally inspiring to see Trouble learning her letters and her numbers and finally begin to master the fine motor skills of writing and coloring she struggled with at the beginning of the year. I am blessed to have two girls who are  bright and eager to learn, and I have also enjoyed watching the two of them become the best of friends.
But as much as I've loved it, I also can't help feeling like I've cheated. My girls have made homeschooling far too easy for me. They practically teach themselves, which is not really the point. If I am truly honest with myself, the reason they are doing so well is not really because of any great teaching strategy on my part, but more from the fact that they are naturally bright and inquisitive.
In my myopic world, sending them back to school feels like admitting defeat, something that goes against every fiber of my bull-headed being. Just the thought makes me want to stomp my feet, dig in my heels, and scream "I REFUSE TO QUIT!" That said, I'm beginning to allow force myself to accept the possibility that Chuck's perspective is valuable and valid and that, in this case–dare I say it–he may be right.
We found a very small Christian school nearby and have agreed to give it a try for the coming school year. I'm nervous and sad and a little heartbroken, because there is so much I will miss about homeschooling. At the same time, I'm also excited for what this school has to offer, things I know I am simply unable to give. As difficult as it is to give up control, I am ultimately at peace with the decision.
Who knew that giving in would feel so right?
*   *   *
Have you ever had trouble  letting go?