It's time for mom to have a break in the kitchen! How? We've got you covered with delicious meals that can easily be made by the family.
The following recipes will take you from breakfast all the way to dessert, so you can have a restful Mother's Day (sans the kitchen). Just share which recipes you'd like your family to prepare for the day so you can sit back and relax knowing that we've taken care of the meal planning part for you.
Here are our Best Mother's Day Meal Ideas, they are all Quick, Easy and Delicious!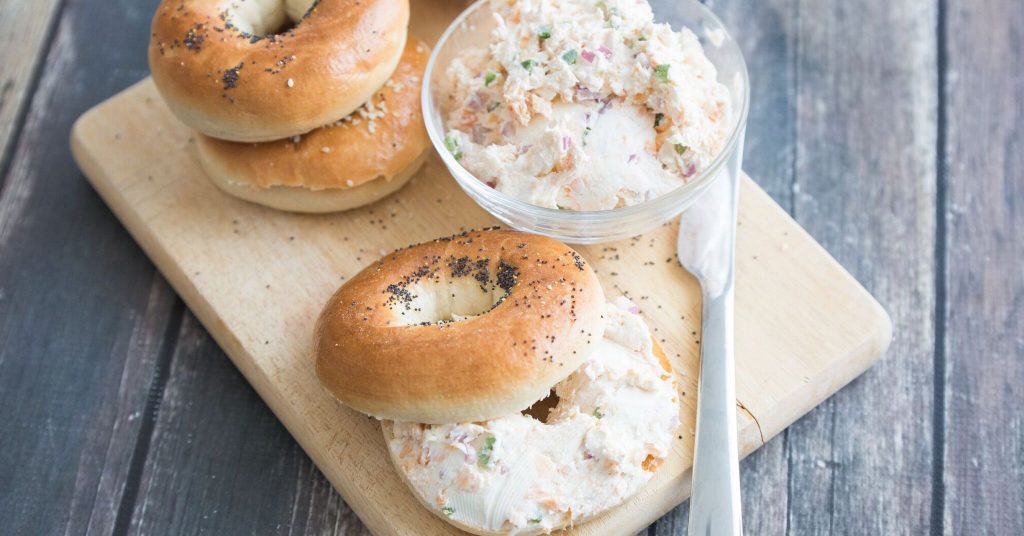 BREAKFAST
This super simple five ingredient smoked salmon spread is perfect for brunch, cocktails or just as an afternoon snack and comes together in minutes!
Want a special treat for breakfast this mother's day? Your kids will love making these cinnamon roll waffles for you. So easy and delicious! Not a calorie consciousness meal, but who cares!? It's Mother's Day!
Here's a fun way to mix up the most important meal of the day. This easy breakfast pizza recipe combines all your favorites into one tasty dish and it's super simple for the family to make.
This simple but tasty breakfast casserole is the perfect make-ahead meal for a super stress-free Mother's day brunch or easy weekday breakfast. Just whip it the night before, then pop it in the oven in the morning for a delicious and hearty meal.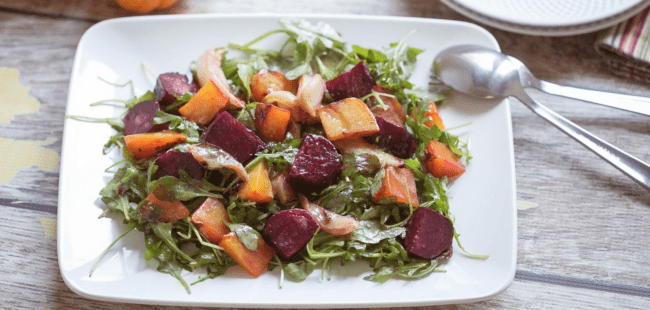 SIDES
Want a little seasonal variation in your next meal? Try our Roasted Beet and Fennel Salad to get all the flavors you've been looking for in a simple and delicious dish.
This flavor-packed Tortellini Salad is the perfect solution for a lazy night meal or side dish. Not only is it absolutely delicious, but it only requires six ingredients. Hearty enough to stand on its own, but also great served with grilled chicken, steak, or shrimp for a 10-minute meal your whole family will love!
These yummy oven-roasted potatoes come together in minutes for the perfect mess-free, fuss-free side dish! Healthy, easy, and delicious, this is one recipe you'll fall back on again and again! They pair well with just about anything.
This extra-special shrimp and lobster salad comes together in less than 10 minutes and is the perfect way to make any meal a celebration—especially seafood lovers!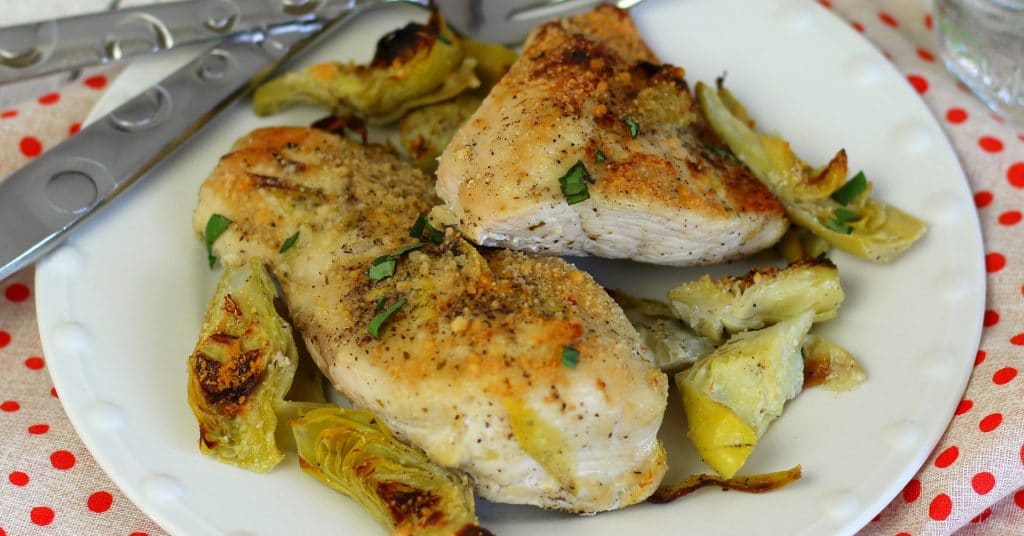 DINNER
One Pan Chicken and Artichokes
Here's a one-pan chicken and artichoke recipe that requires less than five ingredients! It seriously couldn't be easier and after the first bite, it's sure to become a family favorite.
5 Ingredient Creamy Italian Chicken
This quick & easy freezer meal recipe means you'll have one dinner ready to eat in less than 30 minutes and a second meal in the freezer ready for another night! It is a win-win. This recipe also cooks perfectly in your crock-pot or Instant pot!
Maple Glazed Sheet Pan Salmon with Potatoes and Green Beans is another sheet pan recipe and is one of the best easy dinners your family could make for you!
Stuck in a dinner rut and looking for something new and creative? Here's an easy twist on classic Beer Can Chicken with the help of a secret ingredient… you'll never guess what it is!
This ridiculously delicious and beautifully colorful Pasta with Creamy Basil Sauce comes together in less than 30 minutes with just a handful of basic ingredient. Delightfully simple, and pretty enough for guests, it is sure to become a new family favorite!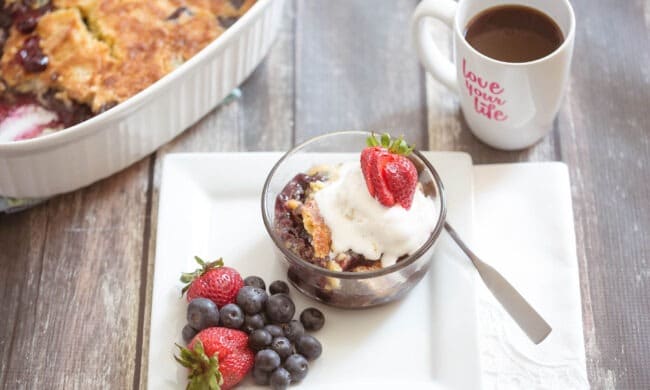 DESSERTS
This Easy Blueberry Bake takes only four simple ingredients, is a breeze to make, and will seem like you spend hours in the kitchen. It's the perfect go-to dessert for potlucks, picnics, special occasions, or holiday gatherings (and it is sure to be the hit of the party)!
This Key Lime Pie Custard is sure to be a hit! With five staple ingredients, and a creative one, it comes together fast to enjoy right away.
It doesn't get any easier—or tastier—than this delicious and ridiculously easy sorbet pie. With just five simple ingredients, this is the go-to dessert you'll be making again and again and again. (Especially if your kids declare it the best dessert EVER like mine did!)
Quick and Easy Chocolate Peanut Butter Oreo Pie
Looking for a decadent dessert? This chocolate peanut butter Oreo pie is a super simple dessert to make and is a sweet treat everyone will devour!
Again, I hope you'll take advantage of these recipes and share them with your family so you can have a break from the kitchen. We've tried to include recipes with ingredients that you might already have on hard, or are easy to find in stores. If the family isn't too familiar with where everything is in the kitchen, here's a little mom trick: set everything they would need on the counter besides refrigerated items so it's easier for them to focus on the delicious meal at hand.
Happy Mother's Day!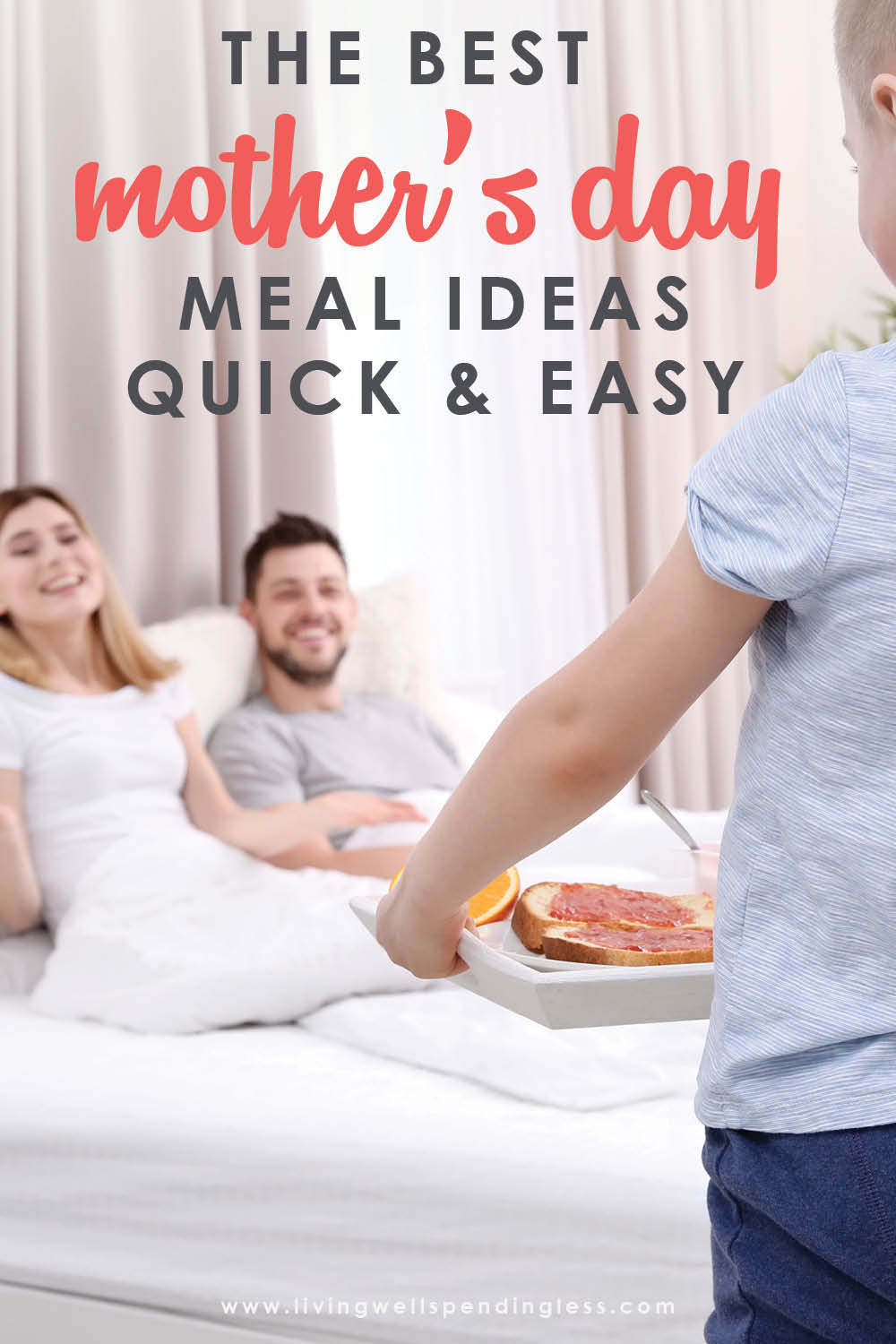 TAKE BACK CONTROL OF YOUR HOME LIFE
---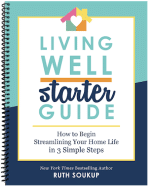 Ever feel like you just can't keep up? Our Living Well Starter Guide will show you how to start streamlining your life in just 3 simple steps. It's a game changer--get it free for a limited time!
If you love this resource, be sure to check out our digital library of helpful tools and resources for cleaning faster, taking control of your budget, organizing your schedule, and getting food on the table easier than ever before.