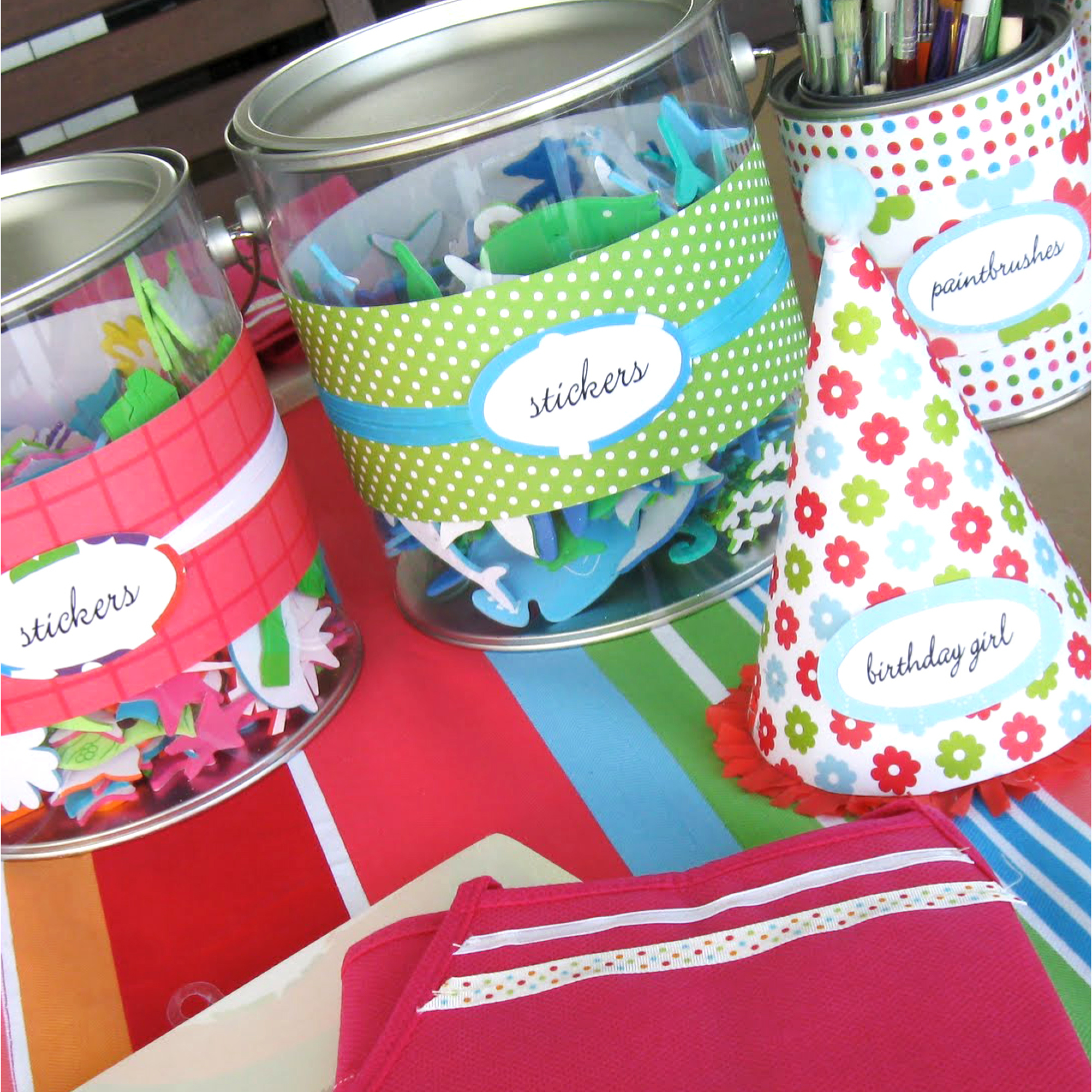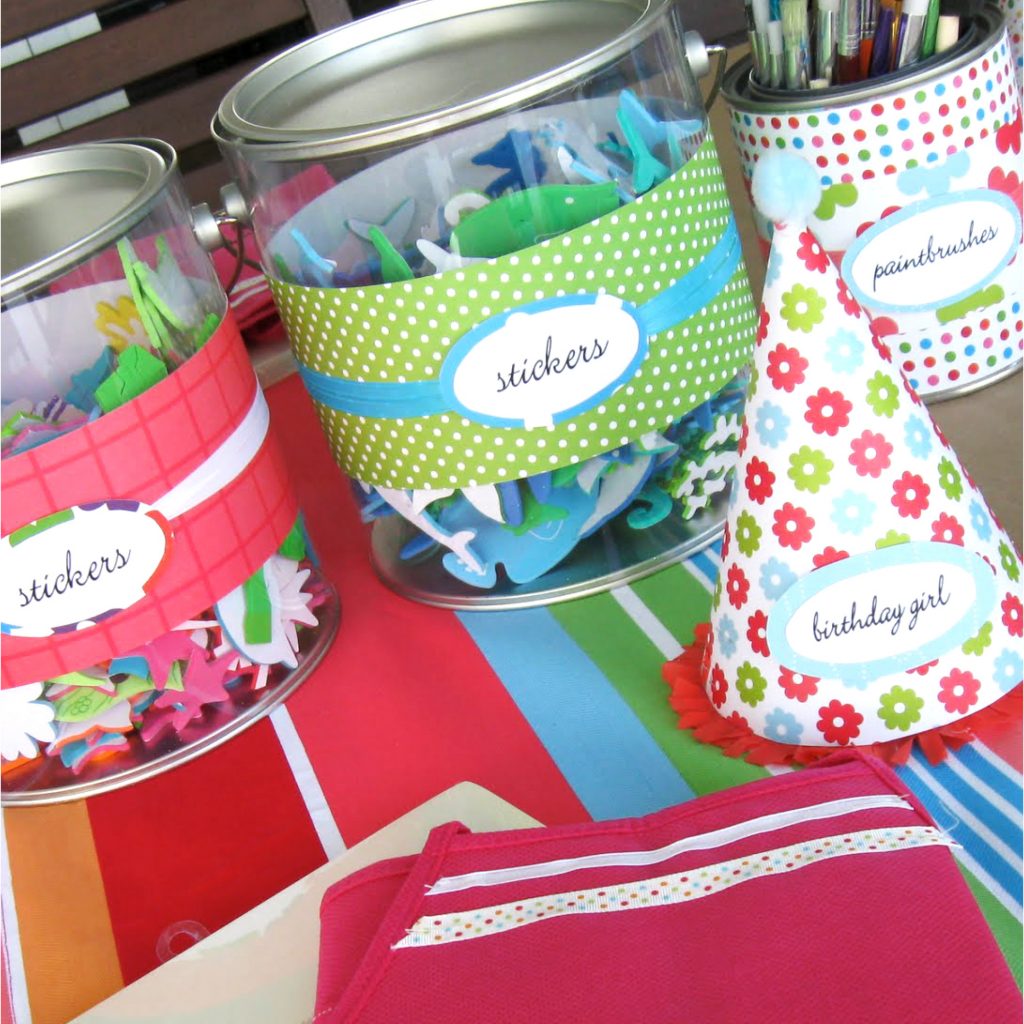 Anyone who knows me knows that I love to throw parties. For me, every holiday is a new opportunity to plan an event. Cocktail parties, ice-cream parties, coupon-clipping parties–you name it, I'll throw it. Heck, I even threw a "birthing party" for the home birth of my second child. But my absolute favorite thing to plan is my kids' birthday parties! Growing up, birthdays in my house were usually a chaotic, last-minute affair, and I swore to myself a long time ago that my kids' birthdays would always be special. I usually start thinking about it months in advance–the theme, the food, the decorations, the activities. Every year, my husband tries to rein me in, pleads with me to "not go crazy." But I can't help seem to help myself. My  enthusiasm and deep-seated need for everything to be "just so" override my common sense every time.
DIG DEEPER
---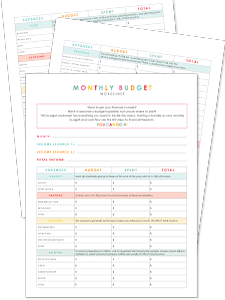 Get your budget in order with the Monthly Budget Worksheet. Simply opt-in below to have the Monthly Budget Worksheet sent straight to your inbox!
But this year I am on a budget.
Okay, to be fair, last year Husband tried to set a budget, but I took it more as a sort-of "don't ask, don't tell" policy. That is, I would pretend I was sticking to the budget and he would pretend to believe me. It worked, sort-of, at least to the extent that we are still married, and after the 30+ people Build-a-Bear extravaganza was over, we just didn't talk about it again.
Luckily for us, Princess doesn't want a Build-a-Bear party this year. Since her birthday is in August, and since her favorite thing in the world is doing crafts, we settled on a "Crafty Pool Party" theme. It's a little different, but I think with a little creativity, I think I can make it work. Not only that, I think I can make it be fabulous and still stay within my budget.
Here is my inspiration board for the party: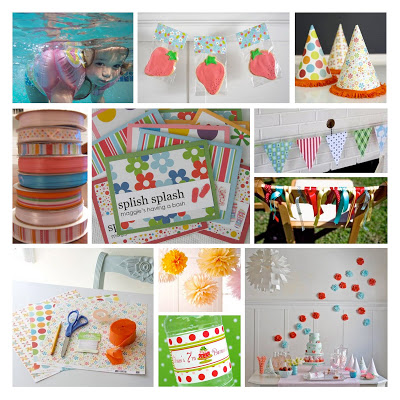 She is inviting 7 friends, for a total of 8 kids (ages 3-5). When I started looking for party items, I got very lucky at Target. They had brightly colored striped table runners on clearance for $2.48 each. The colors–red, pink, turquoise, green, & white–set the color scheme, and then I snagged two packs of coordinating scrapbook paper on clearance, which will be used to make the invitations and a lot of the decorations. The menu will be simple, kid friendly, and budget friendly–most likely mini-hotdogs & homemade mac & cheese, with both kid & adult friendly beverages.
For the "crafty" portion of the party, the kids will be doing a fun "underwater" picture frame project using unfinished wooden frames, paint, & foam stickers. I think I will also have an easy bookmark craft to keep them occupied while the paint on the frame dries, although we might do face painting during that time instead. At JoAnns I found some great little craft aprons on clearance for $0.50 each. I am planning to embellish each one with some ribbon & each child's name, and they will be able to wear those during the craft to keep from getting paint on their party clothes.
Princess's top request for her party was to have a pinata. Since I can't find one that matches my decor, I think I am going to make it out of paper mache. We'll see how that turns out! For decorations, I am planning to use the scrapbook paper to make a birthday banner, some flag garlands, and party hats. I also found instructions for tissue paper "puffs" on MarthaStewart.com that I think are so cute. I'm going to hang them from the ceiling instead of balloons, and I love love love the idea of using ribbons to make a special seat for the birthday girl.
So now that you've heard my ideas, here is my budget:
Invitations: $10
Cake: $15
Food & Drink: $25
Candy & Favors: $20
Decorations:
Ribbons: $10
Scrapbook Paper: $20
Tissue Paper: $5
Tablecloth: $10
Paint Buckets: $25
Craft Aprons: $5
Activities:
Pinata: $15
Picture Frame Craft: $18
Other Craft: $7
Miscellaneous: $15
Total: $200
Can it be done? That remains to be seen….