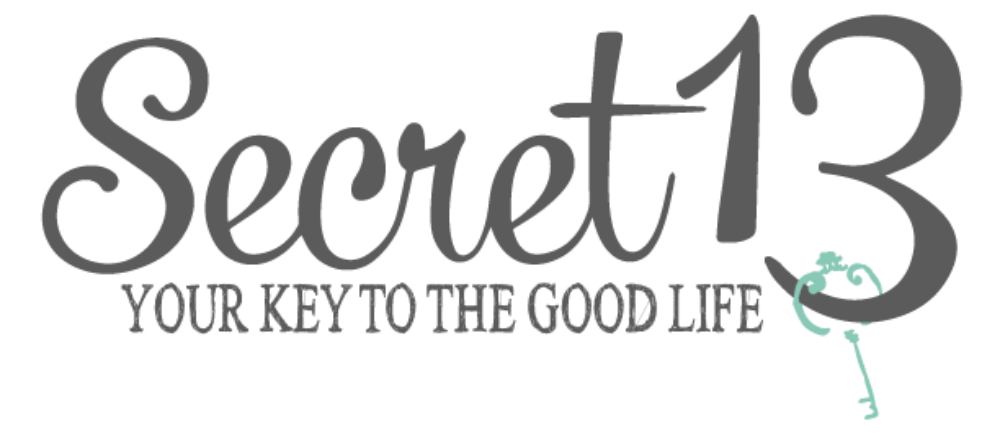 Living Well Spending Less: 12 Secrets of the Good Life shares 12 secrets for seeking—and finding—the Good Life in our day to day lives. From time management and goal-setting to managing our homes and finances, these practical and concrete strategies can help each of us discover a life rich with purpose. Even so, a life well lived is not so much about what we have as who we are, and ultimately each one of us holds the key to our own secrets. Secret 13 is the truth that YOU have uncovered as you discover your own Good Life. 

Each week for 12 weeks we will select one finalist's essay to feature here at Living Well Spending Less. At the end of the 12 weeks, Living Well Spending Less readers will vote on their favorite #Secret13 story, and the essay with the most votes will win a 7 day cruise for 4 on the Carnival Sunshine! Today's post is our tenth finalist in the Secret 13 Essay Contest. For more inspiring Secret 13 stories, be sure to check out our Blog Tour!
Hello, from beautiful Colorado Springs, Colorado! My name is Sierra,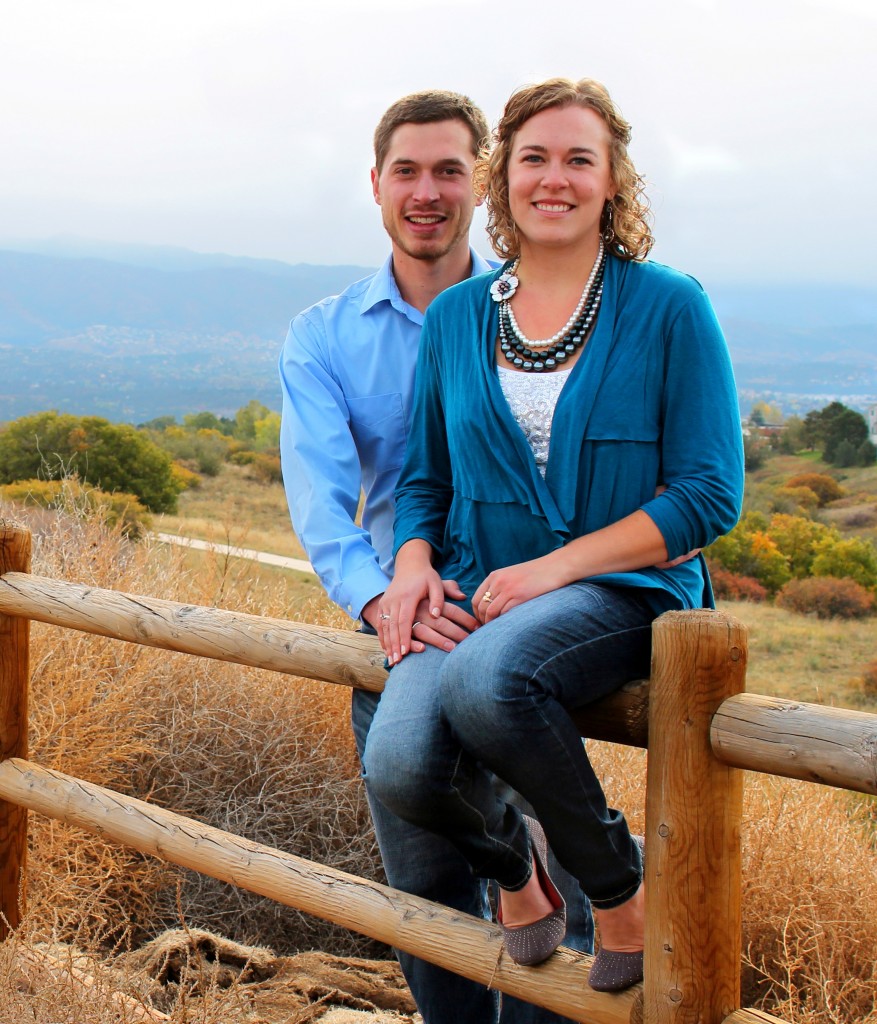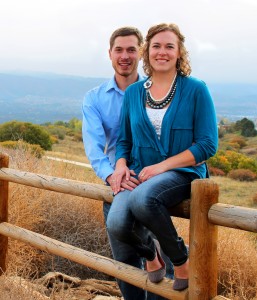 and I live a small cozy house that has a spectacular view of the mountains. I am married to my handsome lumber jack (I have always wanted to marry a man with a beard), and we are expecting our first baby girl in April. I go back and forth between feelings of complete bliss and feelings of pure panic when I think about becoming a parent. Anyone relate???
I am currently a part-time elementary music teacher who is soon resigning to become a full-time mom. I decided to enter this contest because I am a wanna-be writer, and because my husband and I were actually planning a cruise on the Carnival Sunshine last year but didn't have the money for it. We had everything booked and then had to back out. Bummer! So I am super excited for this opportunity!
*    *    *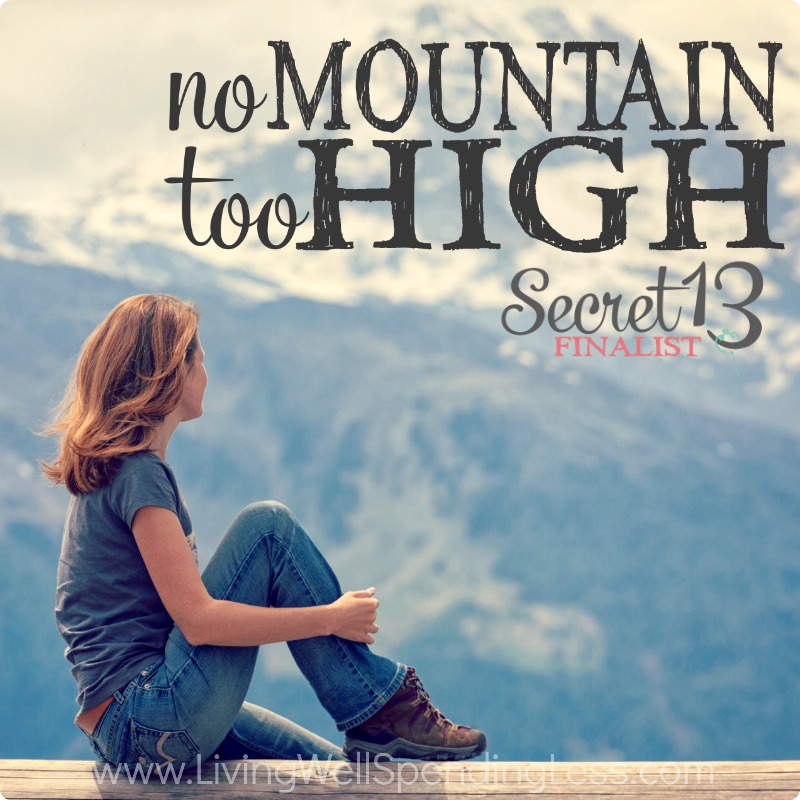 I think I was always supposed to live among mountains. My name means "jagged mountains" in Spanish. It is a very common name used for mountain ranges, such as the Sierra Nevada Mountains in California. Most people think my name would help me to scale my mountains. But more often than not, I feel the same way as everyone else does about the "mountains" in my life. They are daunting.
I have never been the most organized and goal-oriented person. I go with the flow, I procrastinate, I let things slide, and I sometimes don't feel motivated to do the things I need or even want to do. I don't do routine, and I don't do boring. Both of these two seem to go together in my mind. Following a schedule and developing good habits with my time has always seemed like an impossible task—like scaling a big scary mountain. I often waste time on Pinterest and Facebook because doing the things on my list feels too overwhelming. I have searched for a "cure" to my personality my whole life. But I searched in vain…until I came upon Ruth's book Living Well, Spending Less. It was by reading her book that I found out that I need not be ashamed of who I am. I need to let the God who made me guide me over the mountains that He purposely put in my path.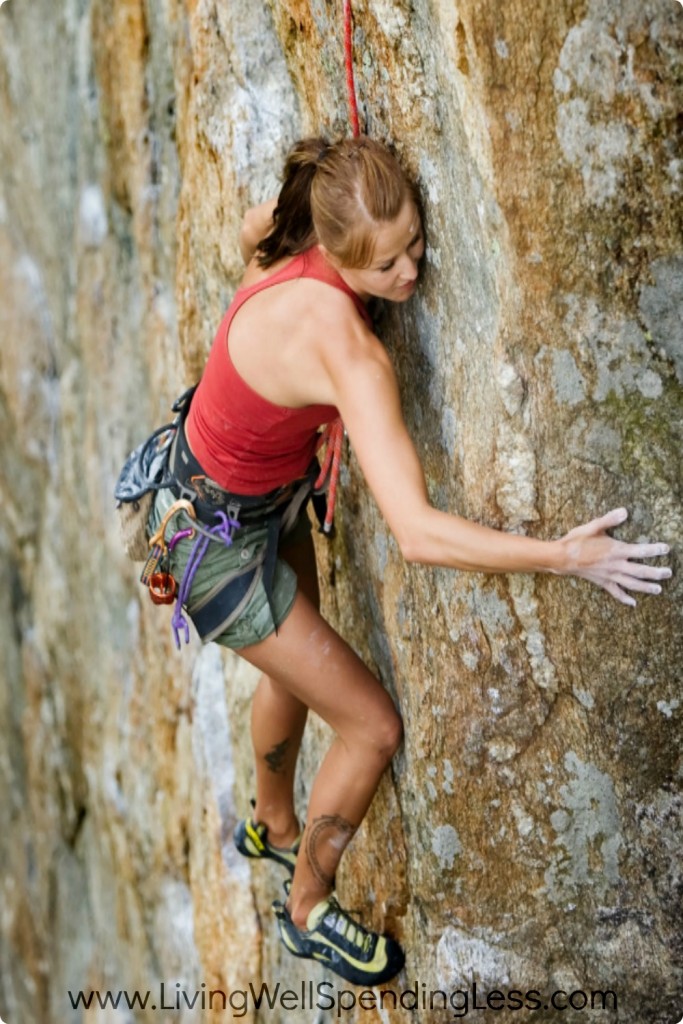 I picked up the book thinking it would cure me of my bad habits and help me overcome the fear of the "mountains" that have been building up in my daily life. When I started LWSL, I related to many of the experiences and thoughts Ruth mentioned in her struggle for contentment and living well. My eyes filled with tears because I saw my name so clearly on the pages. Ruth's words are chosen very carefully, spoken in love and truth. God's truth radiates off every page—truths I have heard many times before but never really let sink into my heart. I haven't been cured or changed drastically, but I have been awakened to the truth that I do not have to climb these mountains alone. I was never meant to scale them without the hand of God guiding me along the way.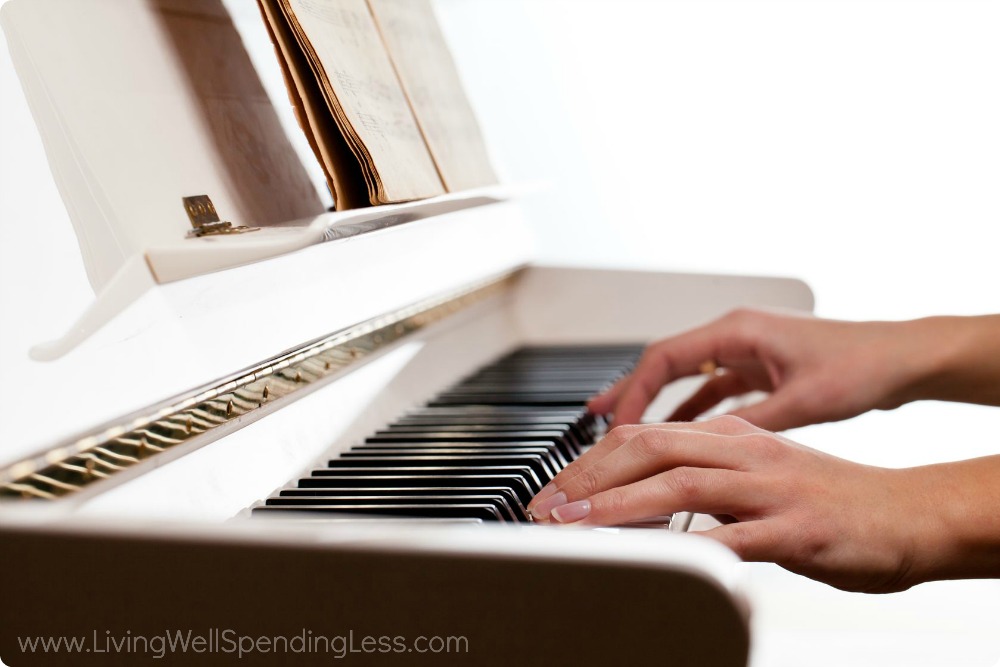 One of the mountains I have faced since before my college years is practicing the piano. Even just mentioning it on this page makes it seem so small compared to most mountains, but it is a huge mountain to me. I do not hate playing the piano, but I get discouraged to practice because it doesn't come easy for me. I was never a child prodigy at the piano, but I have loved music since I was a toddler. I began college as a music education major with very beginner piano skills, which is a little like starting a journalism degree with poor writing skills.
Throughout college, I struggled to stay motivated to practice both piano and voice (my instrument of choice). Singing is my passion, so I often put more effort into my voice lessons. Many times I received comments from my professors that if I didn't improve my piano skills, I would not be able to find a job after graduation. The pressure made things worse. Every time I did practice, I felt like I would never be good enough. I eventually gave up and hoped my vocal skills would make up for my lack of piano skills when it came time to look for a job.
College ended, I got married, and I fortunately found a job teaching elementary music. I could get by without playing the piano and the ivories collected dust over the next couple years. It wasn't until I read Chapter 4, "Written Goals Can Change Your Life" in LWSL that I figured out I had never actually thought of my own reasons for playing the piano.
I realized that playing the piano better would help me fulfill one of my long-term goals. I have wanted to be a professional choir director ever since my high school choir director instilled her love of music into me. I want to get my master's degree in Choral Conducting so I can direct high school choirs, church choirs, community choirs, and more. Conducting and music are my passion, and one of the requirements for a master's degree is piano proficiency. The critic in me often tells me I will never be good enough to get into grad school.
While reading Chapter 4, this quote inspired me to take action:
Taking the time to write down your vision of the future not only forces you to self-evaluate and decide what is most important, but it also motivates you to act on those dreams. Writing them down makes them real. And once they are real you can't ignore them."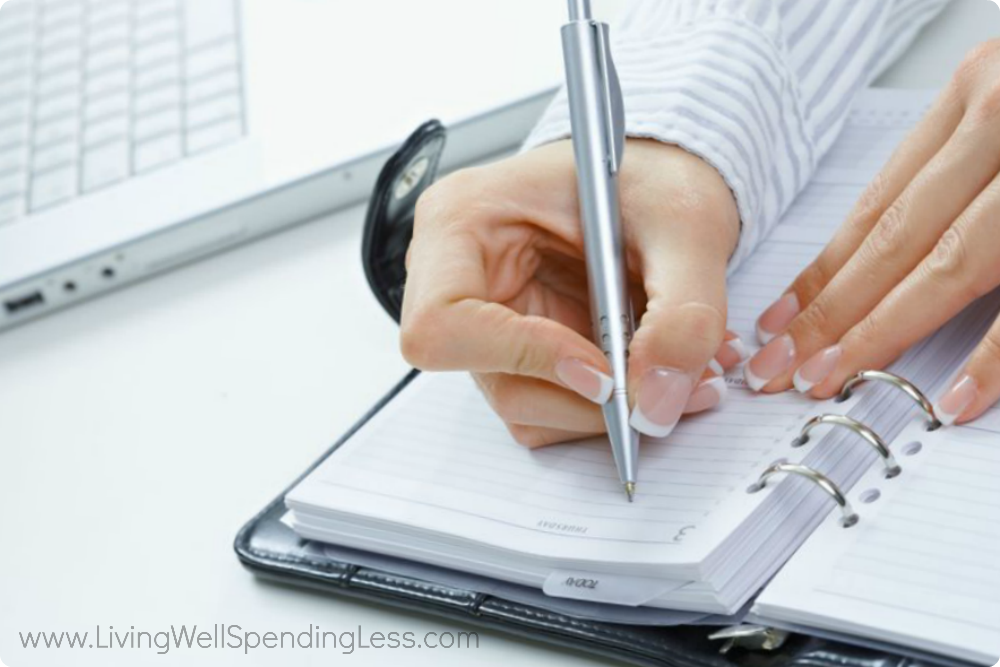 I wrote down my goal to get my master's degree, and it did suddenly become very real. Practicing the piano mattered. I took Ruth's advice and wrote down the things I wanted to get done in the morning during my most productive time of the day. One of them is to practice the piano for 30 minutes a day at least 5 days a week. I started following my plan, and my piano time suddenly became very important. I would get up earlier in order to make time for this important step towards my long-term goal. No longer am I practicing out of fear. Now I am practicing because I have a goal to reach and a dream to fulfill. And hopefully, when the time is right, I will be prepared for the piano proficiency requirement for a master's degree.
God gave me the dream to become a choir director and receive my master's degree. He won't make me climb this mountain alone. He will show me the right paths to take along the way and help me over any obstacles that may try to stop me.
More often than not, my mind is my own worst obstacle. There are still days where practicing feels like too much, and I would rather do something easier. There are days where I don't know if it will be worth the effort in the end.On those days, I go back to my notebook and reread the goal I wrote down. If I get into the habit of sitting down on the ground every time it feels too hard, I will never reach the peak and see the beauty on the other side of the mountain. I want to feel the wind of relief and the sunshine of a job well done when I reach the top.
Sometimes the most worthwhile things in life are the ones that take the most effort. So if you ever drive into my neighborhood, I hope you hear me plunking out my piano exercises from the keyboard in my basement. Then I hope you look at the Rocky Mountains towering above my beloved city and remember my Secret 13–that no mountain is too high to climb when you have the Creator of those purple mountain majesties by your side.
*   *   *
Want to enter for a chance to win an all-expenses paid cruise for four on the Carnival Sunshine? In 750-1200 words, please share your own Living Well Spending Less® story. It could be a challenge you faced in your own life and the lesson you learned as you overcame it, or a personal story about how something within one of the chapters of Living Well Spending Less: 12 Secrets of the Good Life personally affected or changed you.

Next, send a copy of your essay to secret13@livingwellspendingless.com. Be sure to also include your name and blog name (if you have a blog), as well as a photo of yourself and any other photos you'd like to include. For more details about the contest and how to enter, please check out our Secret 13 Contest Page!