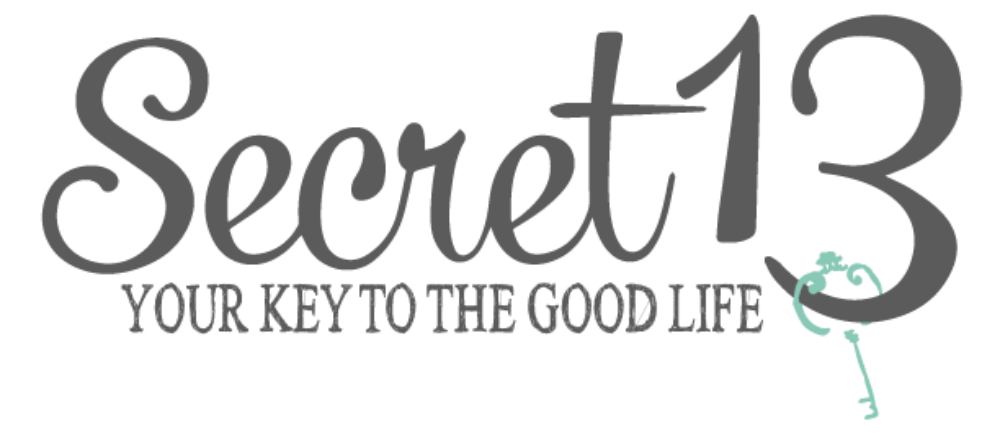 Living Well Spending Less: 12 Secrets of the Good Life shares 12 secrets for seeking—and finding—the Good Life in our day to day lives. From time management and goal-setting to managing our homes and finances, these practical and concrete strategies can help each of us discover a life rich with purpose. Even so, a life well lived is not so much about what we have as who we are, and ultimately each one of us holds the key to our own secrets. Secret 13 is the truth that YOU have uncovered as you discover your own Good Life. 

Each week for 12 weeks we will select one finalist's essay to feature here at Living Well Spending Less. At the end of the 12 weeks, Living Well Spending Less readers will vote on their favorite Secret 13 story, and the essay with the most votes will win a 7 day cruise for up to 4 on the Carnival Sunshine! Today's post is our first finalist in the Secret 13 Essay Contest. For more inspiring Secret 13 stories, be sure to check out our Blog Tour!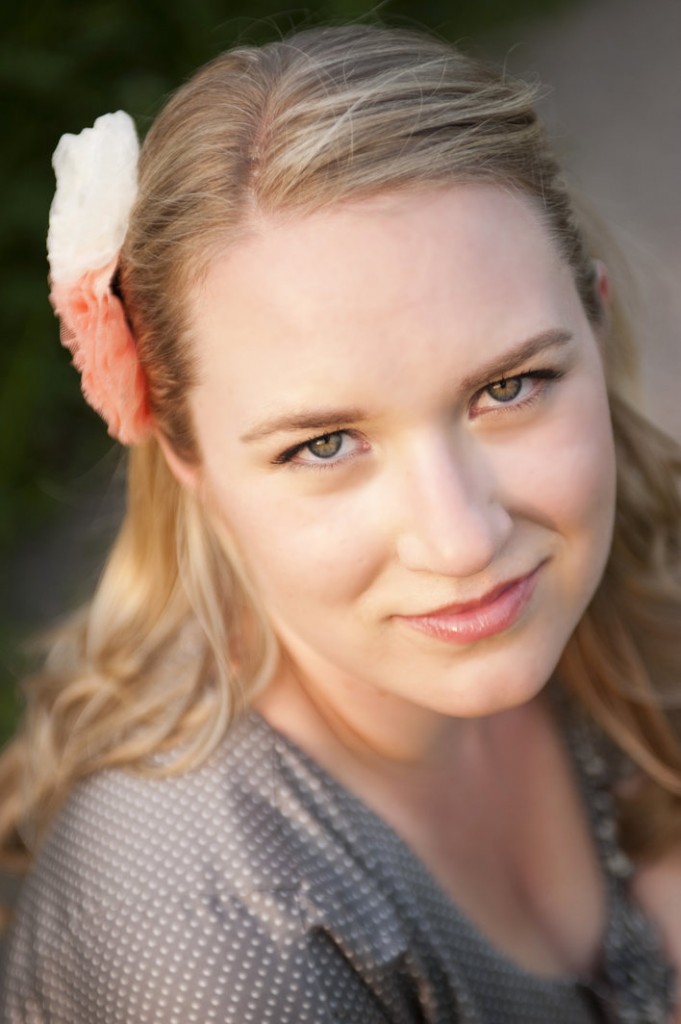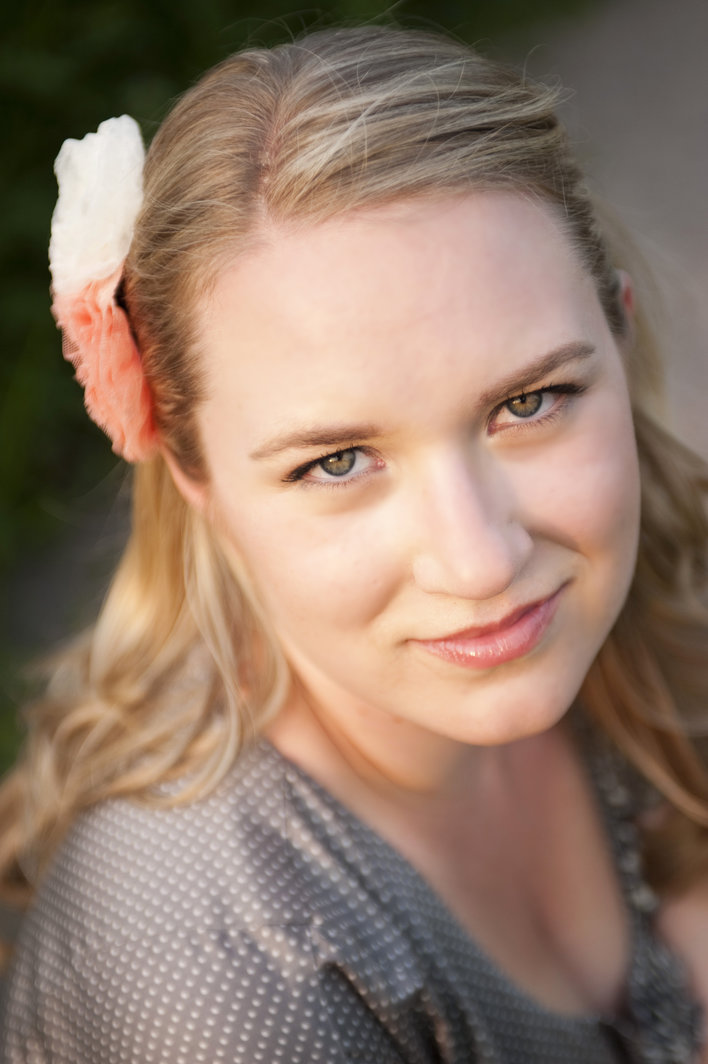 Hi! My name is Maggie, and I'm the blogger at The Love Nerds. I live in Chicago with my husband, my nerdy partner in life. Two years ago I made a dramatic change in my life and on our budget: I stepped off the path I strived so hard for and left my teaching job to start my own business.
I wrote this blog post for me. I have a desire to be more open on the blog about our experiences – the good and the bad – and the hard work we are doing to earn our "good life". However, I am entering this contest for my husband.
If not for my husband, I would still be teaching and most likely still be in constant pain from my migraines. As Ruth says, I would have kept my dreams on hold in order to be practical. After all, leaving my teaching job cut our budget in half. His unwavering support is truly incredible – never once making me feel bad for our new financial situation, always encouraging my ideas and vision, rearranging his schedule for blog projects and even patiently waiting for dinner as I snap a few photos. I am submitting this to the contest because he has had to make so many sacrifices for my health and my dreams that I would love to give him something wonderful in return – a vacation! Thank you for the opportunity!
*   *   *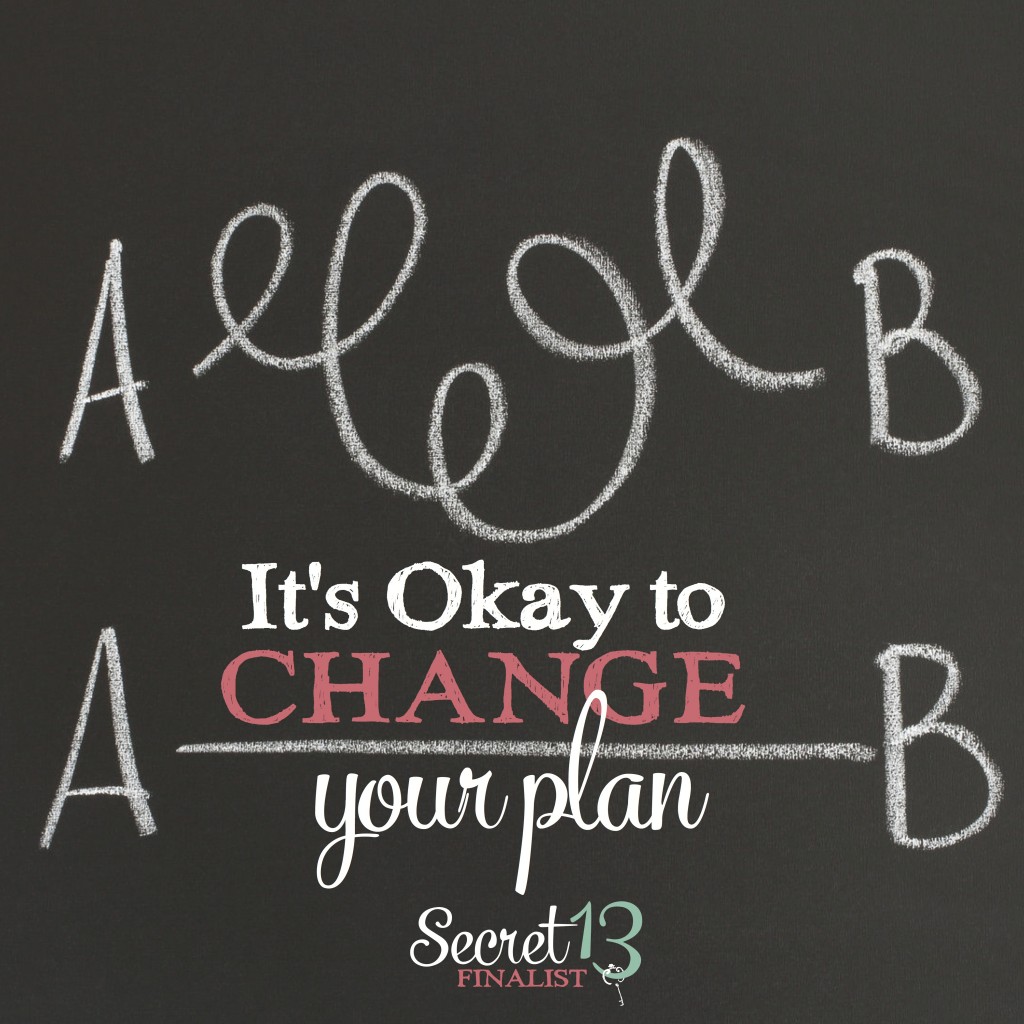 While sitting down and reading Living Well, Spending Less: 12 Secrets of the Good Life by Ruth Soukup, one quote really stuck out to me. It's not because this quote is uncommonly profound. In many ways, it is just common sense. Instead, the quote seemed to in some way validate all the radical decisions I made over the last two years.
The Good Life is not what we think it is.
For years, I was on a clear path. I left college with a triple major and immediately began graduate school for literature while working full time as a special education assistant in my old high school. I was immensely busy but I had a purpose – graduate with both my master's degree and teaching certificate while paying my own way and then get a teaching job. I did. In a time where finding a teaching job is tough, I was lucky enough to land a job where I student taught. Perfect!
Now … teach, get married (I was planning my wedding at the time), and continue to follow the path.
However, the path wasn't working. Teaching brought on immense migraines at a frequency and severity I hadn't experience since high school. I woke up every morning with a sense of dread – Would I be able to go to work? Would I need lesson plans? How can I be a good teacher when I can't even get to school?
There were so many complicating factors – an hour plus commute in city traffic, an immensely stressful work environment where nothing was ever good enough, a boss who didn't understand that migraines are not headaches, and so forth.
It all finally crashed down upon me in the spring of 2013. I came home from work in pain as I did most nights. Nights were no longer about watching a tv show with my husband or even making dinner. It was about getting my head to a pain level where maybe – just maybe – I could go to work the next day.
I complained, again, about wishing I could just sleep and not worry about work, that I just wanted to feel better, when my husband said that maybe work needed to be taken out of the equation.
Take work out of the equation? I thought he was nuts.
We were lucky enough to have housing included in my husband's job on a college campus, but that was definitely reflected in his paychecks. Up until that moment, I brought home more money and I had plans for that money. Putting aside a down payment for when we left college housing, paying off a car, going on a family vacation that was already scheduled but not paid for.
How could we take work out of the equation?
But we did. First with a medical leave that allowed me to take care of myself, get more rest and try a new medication. Within a week, I felt better. I felt like myself again. The job really did need to be taken out of the equation.
Unless you have experienced chronic pain, it is hard to imagine what the prolonged experience is like. For me, I became a different person. Every moment my head ached. Light hurt. Noise hurt. Movement made me nauseous and hurt. Nothing came easy. I became irritable, annoying, angry, sad … and it's not hard to imagine that I wasn't exactly being the best wife.
We had just promised through sickness and health and the sickness part took us very seriously. Our first year of marriage was baptism by fire and we thankfully emerged stronger.
I'm not sure I will ever love my husband more than for telling me I needed to find a different path and that it was okay. For giving me permission to realize "the good life [was] not what [I] thought it was".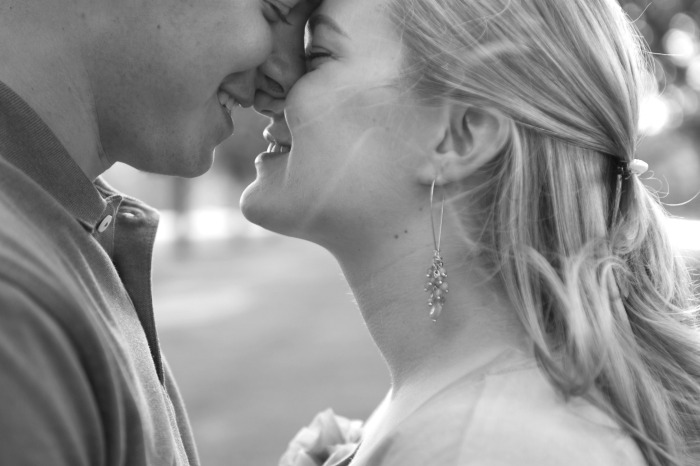 Here is what I know now though, my secret to a good life I guess I could say: In order to be living the good life, you must give yourself permission to rethink the life you thought you wanted in order to be happy.
Two years ago I was struggling to keep up with a job that wasn't what I thought it would be and it was physically making me ill. And, if not for my husband, I probably still would be. Ruth says that she thinks "most of us have the tendency to put our dreams on hold in favor of the practical." I agree with her. I would have. I would have worked through the pain to bring home that paycheck.
I am so thankful I didn't.
The Love Nerds began during that short medical leave and has turned into a thriving blog and business. It sounds completely corny but The Love Nerds has turned into my good life, providing my opportunities I didn't think I would ever have.
You know, I was asked the other day when I had my last migraine and I couldn't remember. I had to actually pause and think about it. Pioneering this new path for myself has allowed me to take care of myself.
I won't tell you that it wasn't scary and still isn't. When I left teaching, I cut our income by over half. HALF! There were tons of restless nights, hundreds of pep talks and many batches of comfort cookies when those pep talks didn't work. There were also lots of fights about going out to eat and the purchase of video games or a new sweater. We had a car to pay off and student loans for both of us. We had to change our lifestyle, something Ruth talks a lot about and I will, too, more this year.
With the help of Ruth's ideas in Living Well, Spending Less: 12 Secrets of the Good Life and some other financial authors she recommends, we are being intentional with our money and our happiness. Ruth even pointed out goals and desires I have for my good life that I didn't really think about, even though my husband would probably say – of course that's important to you. Sometimes we just need someone else help us change our perspective and make things clearer.
It took us about a year and me getting creative about how to make more money from home, but we are finally seeing an upswing toward the good life we truly want. It takes work but the work is worth it.
I truly believe that anything worth pursuing will be scary. We jumped anyway. Give yourself permission to step off the path that isn't working for you and create the life you want.
*   *   *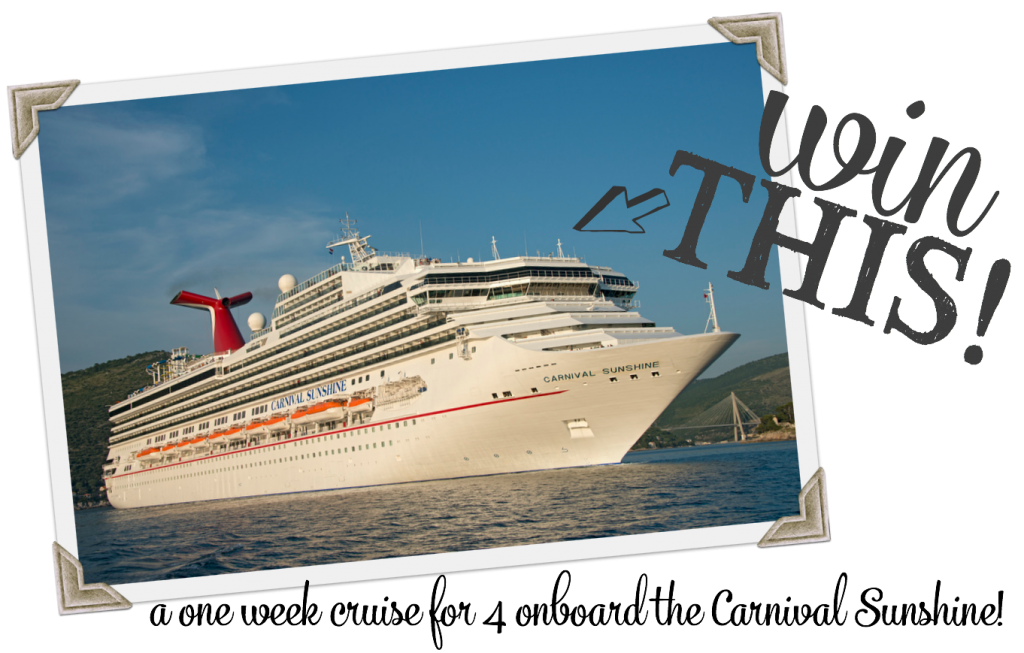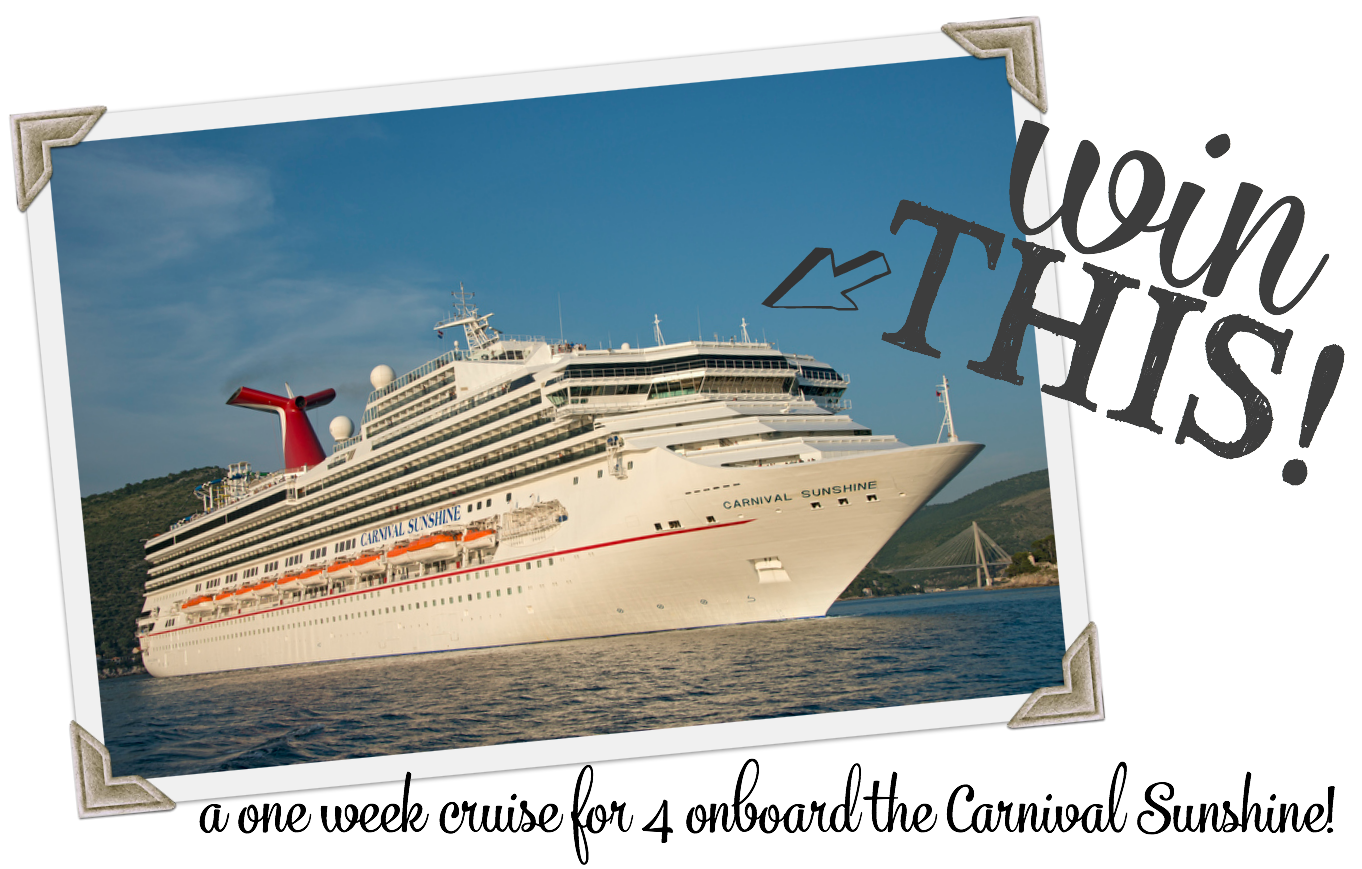 Want to enter for a chance to win an all-expenses paid cruise for up to four on the Carnival Sunshine? In 750-1200 words, please share your own Living Well Spending Less® story. It could be a challenge you faced in your own life and the lesson you learned as you overcame it, or a personal story about how something within one of the chapters of Living Well Spending Less: 12 Secrets of the Good Life personally affected or changed you.

Next, send a copy of your essay to secret13@livingwellspendingless.com. Be sure to also include your name and blog name (if you have a blog), as well as a photo of yourself and any other photos you'd like to include. For more details about the contest and how to enter, please check out our Secret 13 Contest Page!