It has always been important to us to teach our kids to appreciate what they have and to give to others who have less, but it seems like that lesson is so easily lost. This year, in the wake of our big toy purge, we are even more committed to making this holiday season about giving and not getting.
One of our very favorite charity organizations is Operation Christmas Child (OCC), which I'm sure lots of you have heard of, especially if you have been reading this blog for a while. OCC sends shoeboxes filled with toys, candy, & toiletries to kids in need around the world. Although it may seem like just a small thing, he impact these boxes have on so many children who literally have nothing is life-changing. Seriously, check it out (and try not to get a little teary):
For the past few years, the girls and I have enjoyed the process of selecting items for other children and then filling up our boxes. One of the truly great things about using coupons is the ability to stretch our money and resources so that we can give back. Our first year we filled 10 boxes, and last year, with our stockpile overflowing, we were able to fill 15.
Aside from stocking up on school supplies in July & August, this year I wasn't quite so good about collecting toys and toiletry items throughout the year, which meant we had to adjust our expectations a little. After watching some of the online videos, Princess emphatically declared we should fill 30 boxes, but the reality of making one big trip to Target with a 3 and 6 year old meant we had to make the process a little more manageable. We decided to do 6 boxes, 3 for each of their ages/gender. The girls were then able to pick out things for their boxes that they liked for themselves. We had a lot of fun gathering all our stuff, then filling our boxes and writing letters to the kids who would receive them.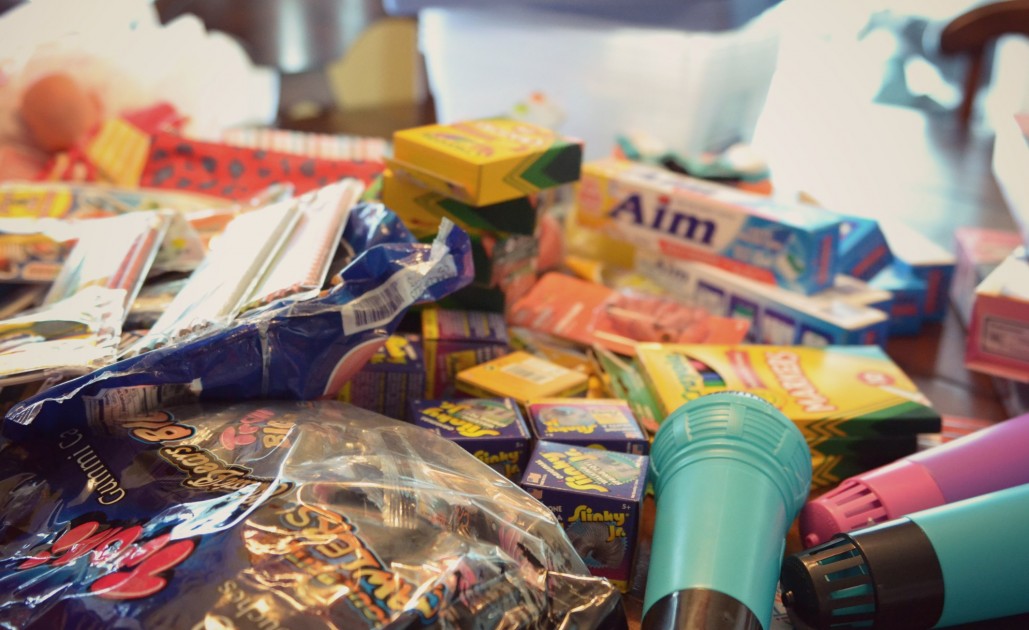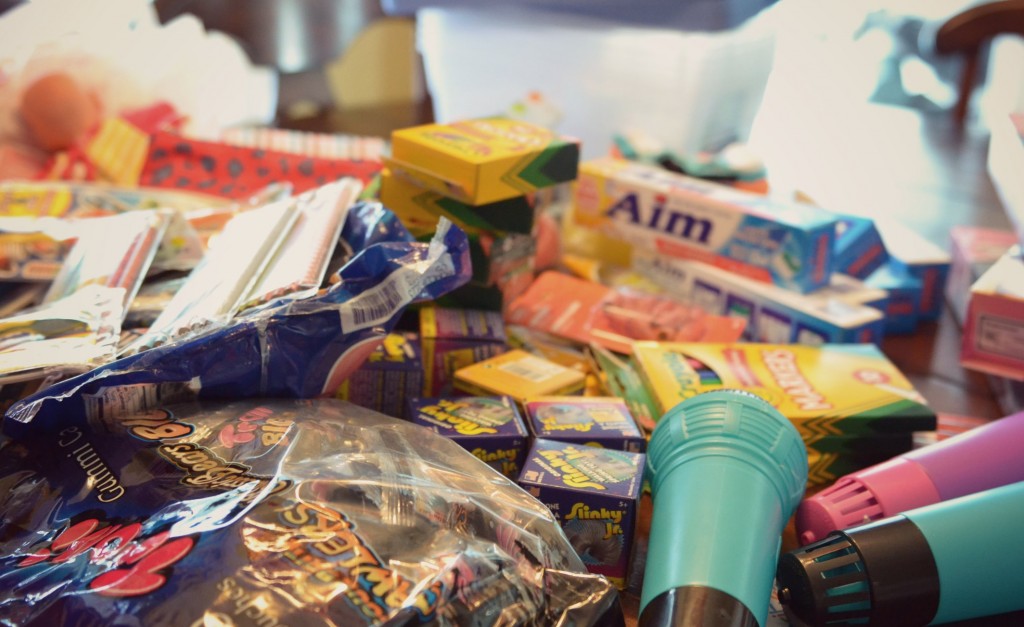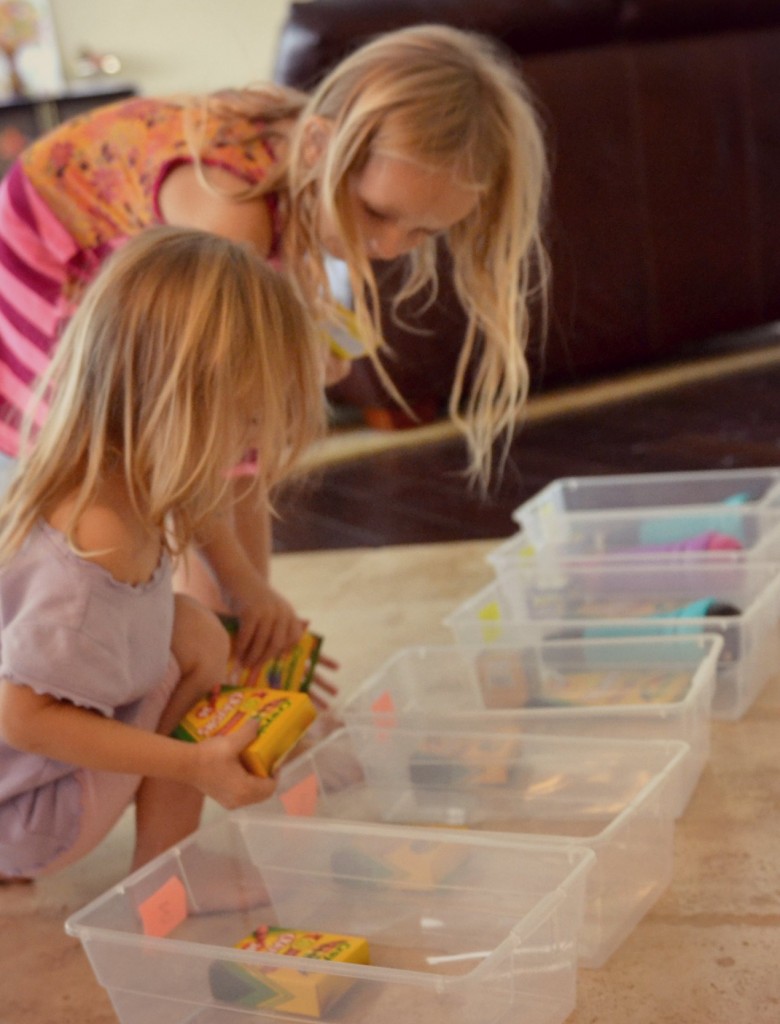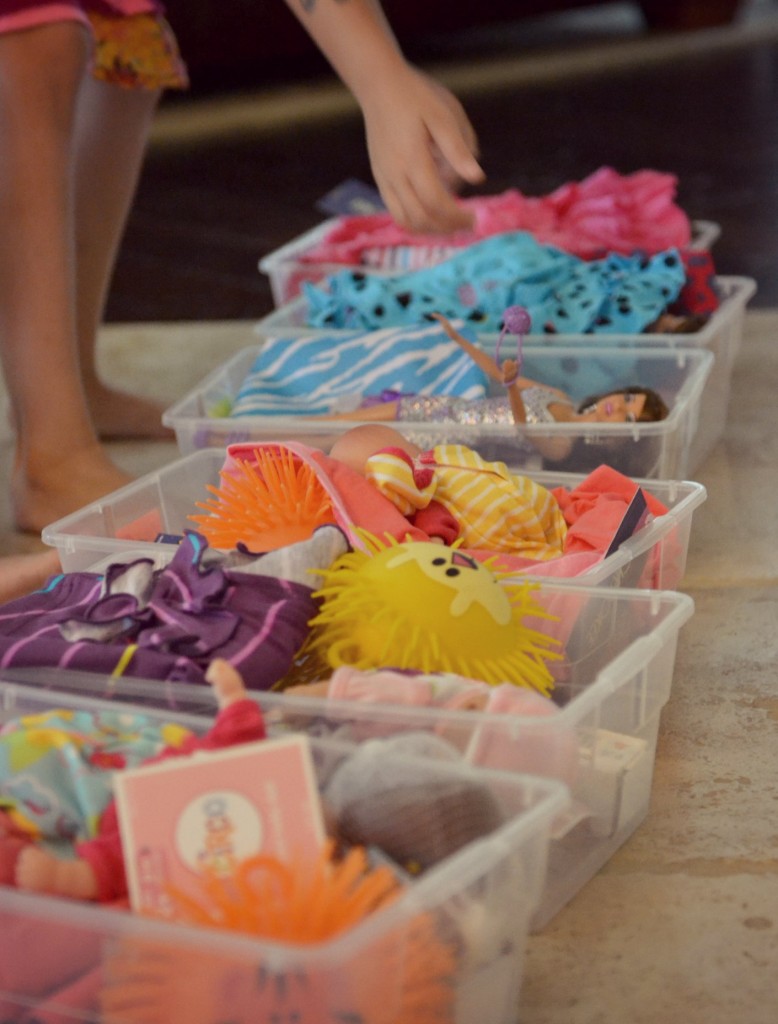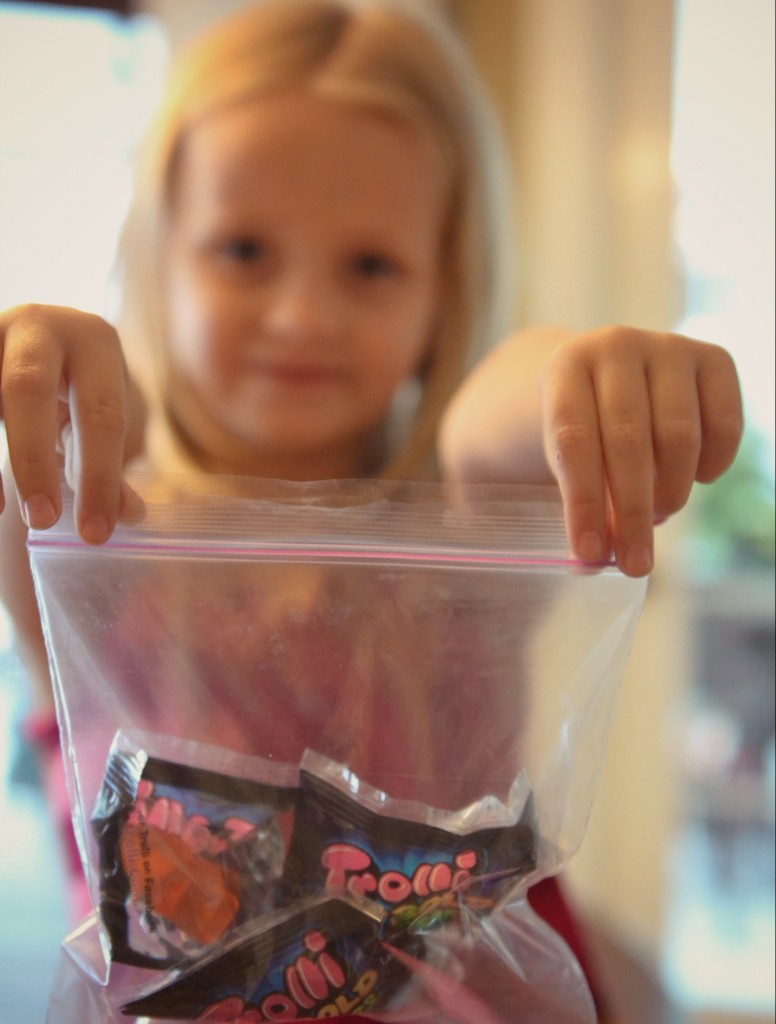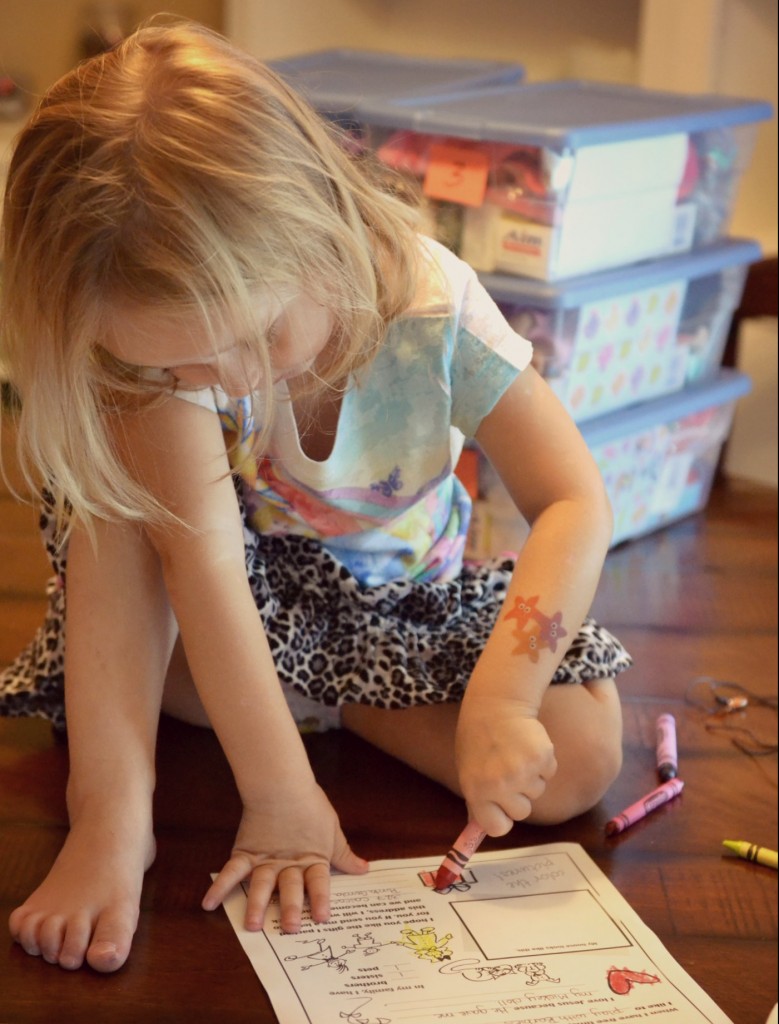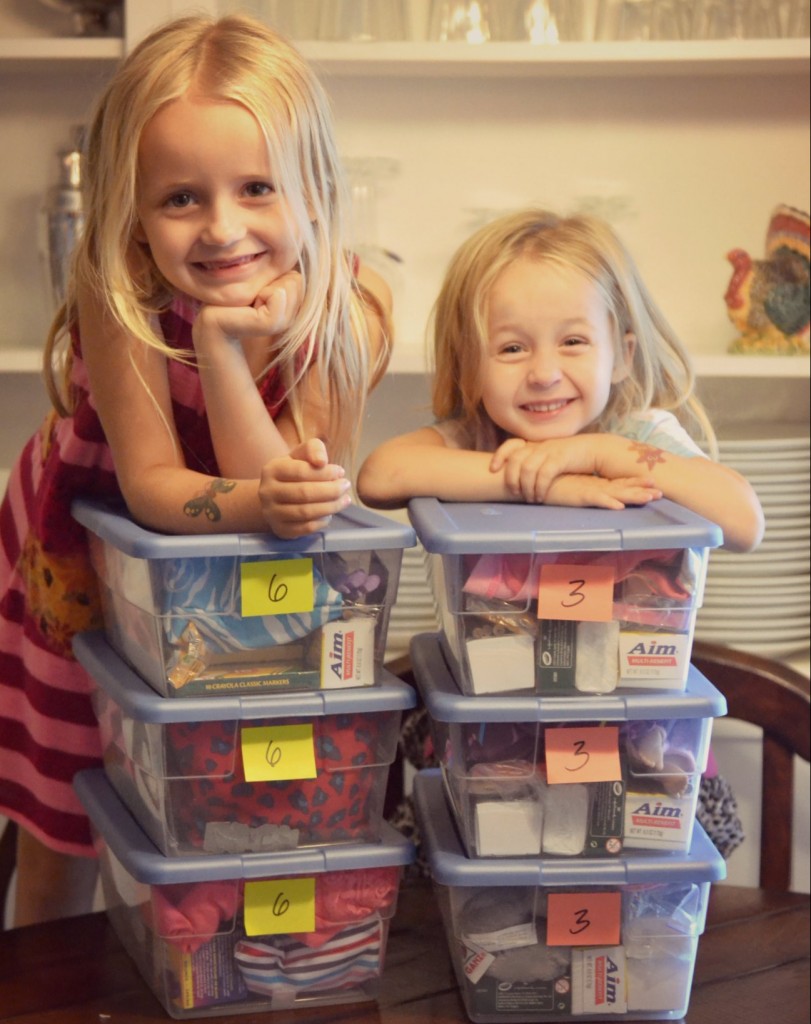 If you are interested in filling some of your own OCC boxes, there is still time! National Collection Week begins next Monday, November 12th and goes through Monday, November 19th. There are drop-off locations all over the country, so click this link to find one near you.
Here are some ideas for things to fill your box:
Small toys, puzzles, & games (look for clearance deals or save McDonalds Happy Meal toys)
Candy (no chocolate–I found some great Halloween clearance candy deals!)
Clothing (look for post-summer clearance deals on t-shirts & tank tops right now!)
Stuffed animals
Toothpaste & toothbrushes (free almost every week with coupons)
Deodorant (often free with coupons)
Bar soap
Gum (often free with coupons)
Crayons, markers, pens & pencils
 This year Samaritan's Purse is offering the option of "filling" a box online, which is a pretty great way to participate even if you don't have time to go out and get everything yourself. For $30 you can select the age and gender of your recipient, as well as which toys and clothing items you would like to go in your box. Including the $7 shipping fee for each box, we spent $182 for the 6 boxes we did ourselves, or $30.33 per box, so $30 a box doesn't seem like a bad deal at all if you haven't already been collecting items all year.
However, if you have kids, I do highly recommend letting them do a box for a child their same age/gender. Watch some of the videos online of children receiving their boxes to open up a conversation about what the boxes are all about and why we do them, then let them participate in selecting items to put in their box. Make it real! And be sure to pray for the child who receives your box!
Get Printable Instructions & Box Labels Here
*    *    *
 I hope you will commit to doing at least one box, or, if OCC isn't for you, then commit to giving back in some other way, big or small this year. Leave a comment below to share whatever you are planning to do to give back this holiday season  & on November 19th I will pick one lucky winner to each receive an Operation Christmas Child gift package that includes a Power of a Simple Gift T-Shirt, 10 paper ornaments, and the new Scotty McCreery Holiday Album.  (LOVE him!)
Again, all you have to do to enter is leave a comment telling me how you plan to give this year! OCC veterans, it would be awesome to hear your shoebox packing tips too!