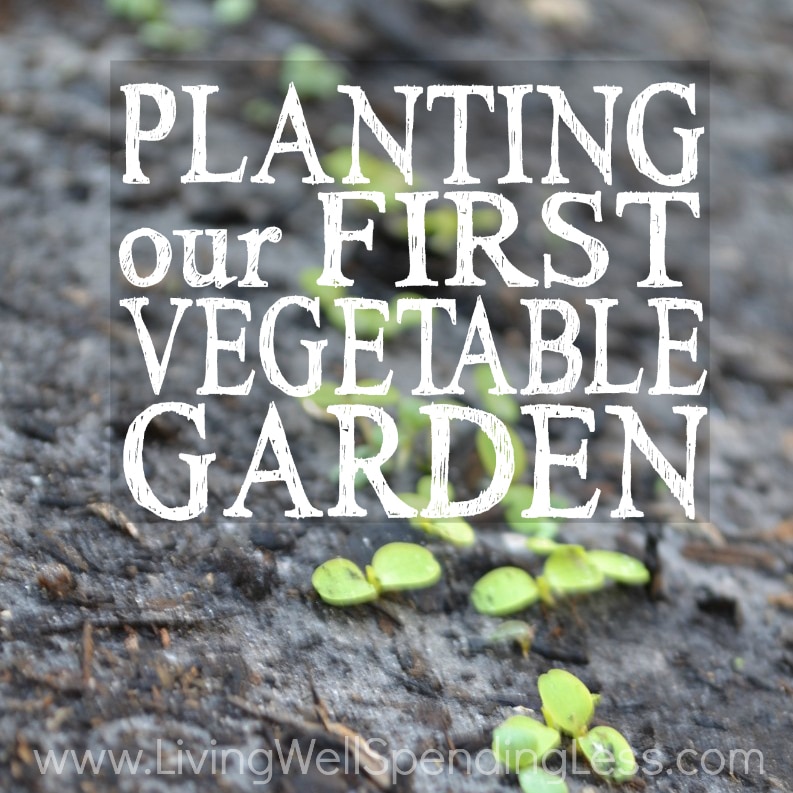 2 weekends ago we planted our first-ever vegetable garden.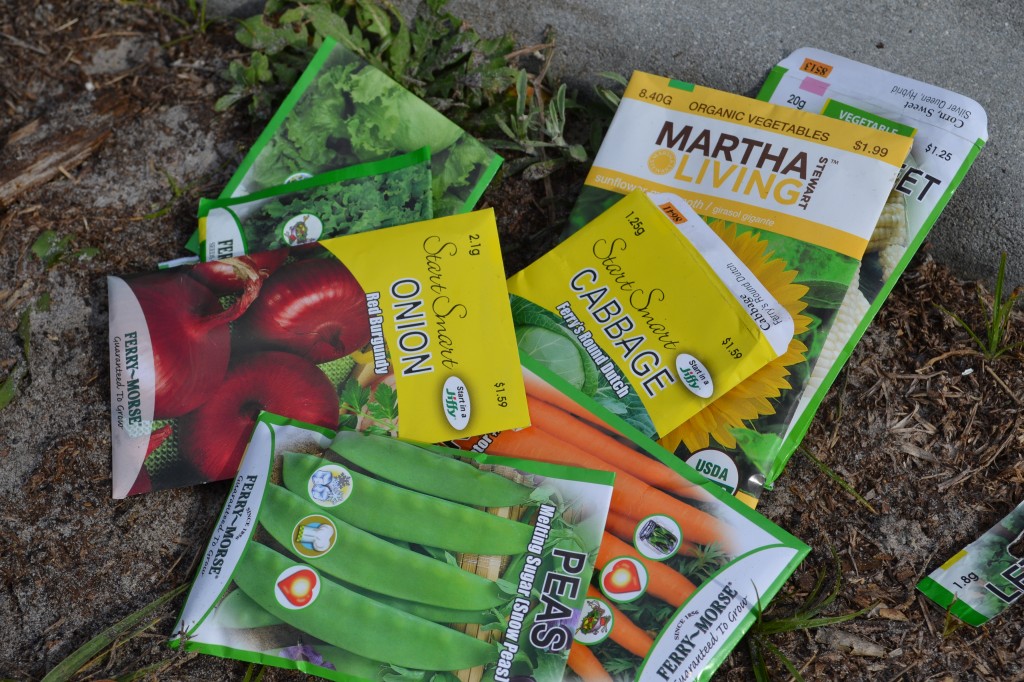 It was a big moment for my husband Chuck and I. We have literally been talking about it for years.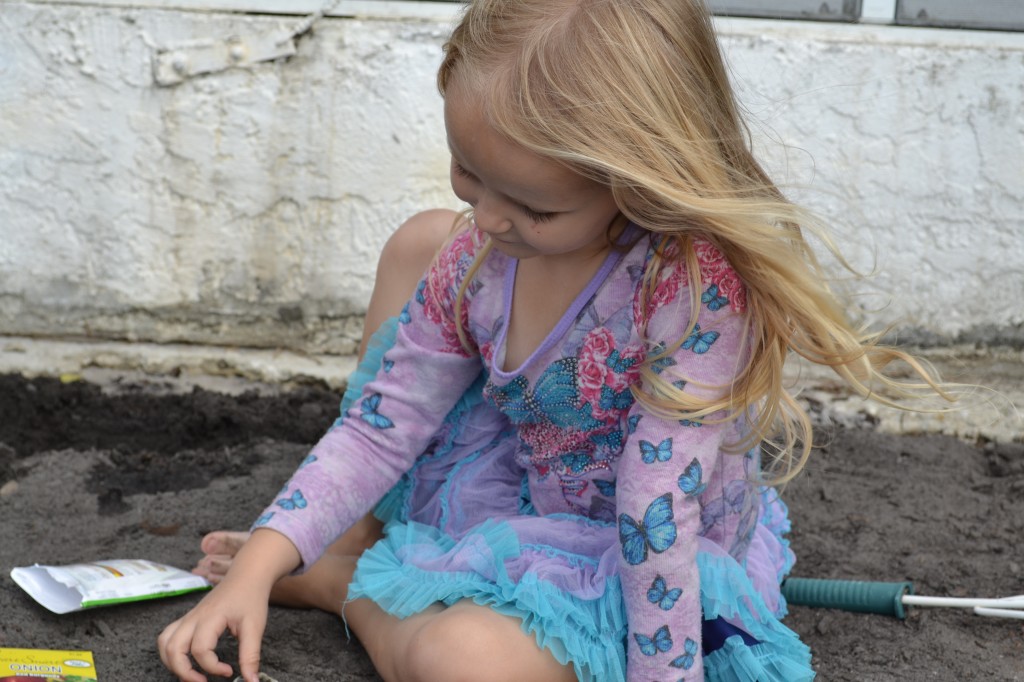 Our oldest daughter Maggie was pretty excited too. The fact that she is sitting in dirt (in a dress, of course) is a sign of just how into it she was. The girl does not do dirt.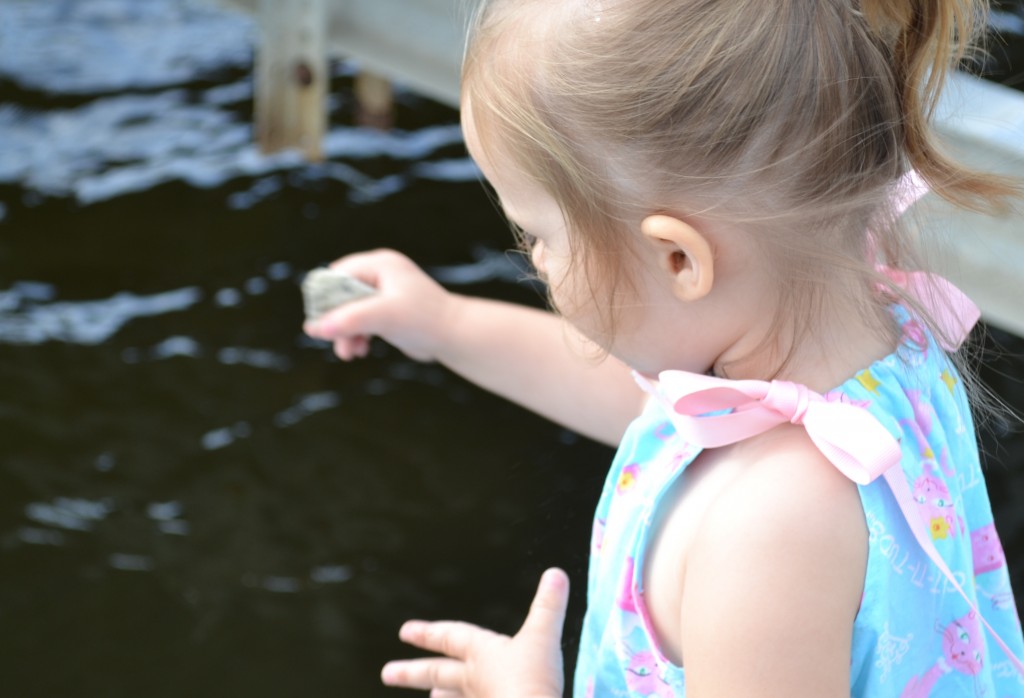 Our little troublemaker Annie was far more interested in throwing rocks into the canal.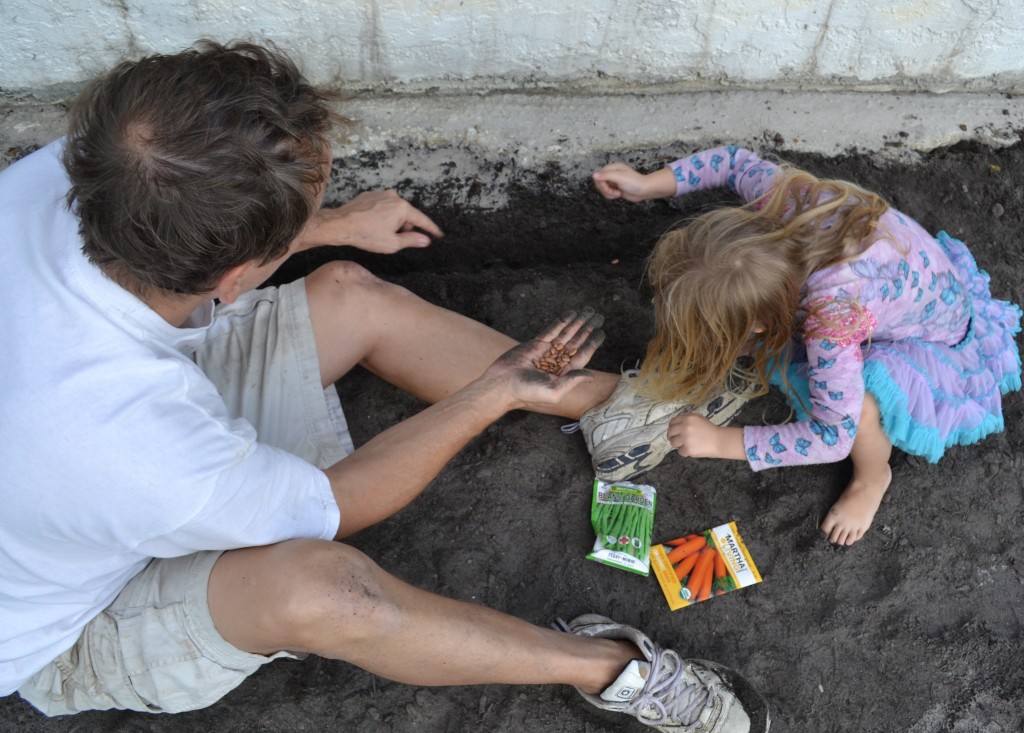 We have absolutely no idea what we are doing.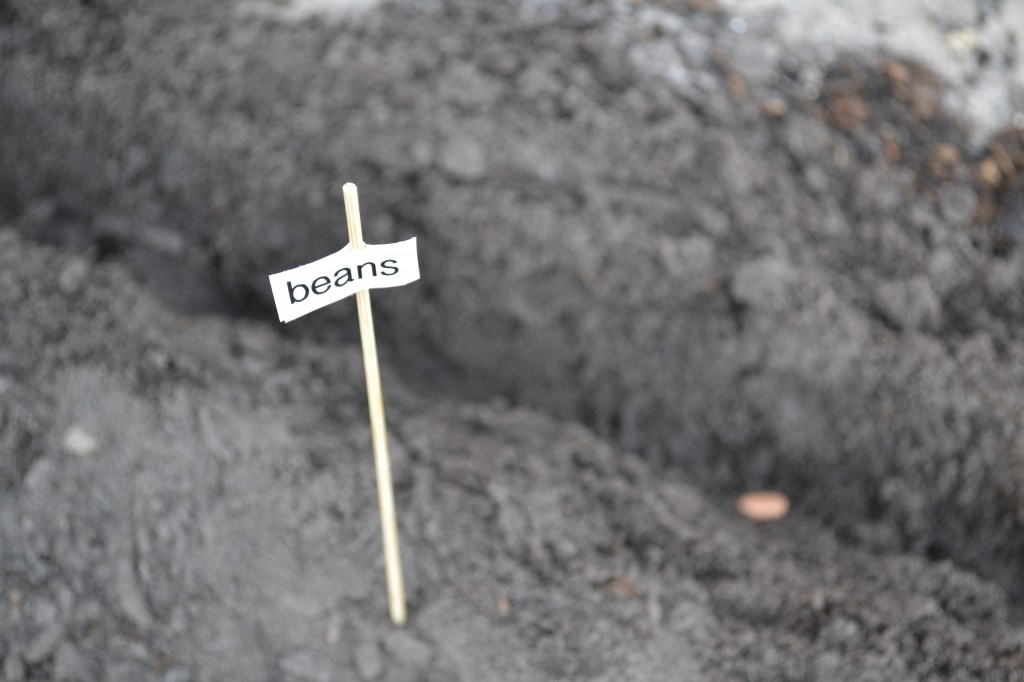 I mean NONE.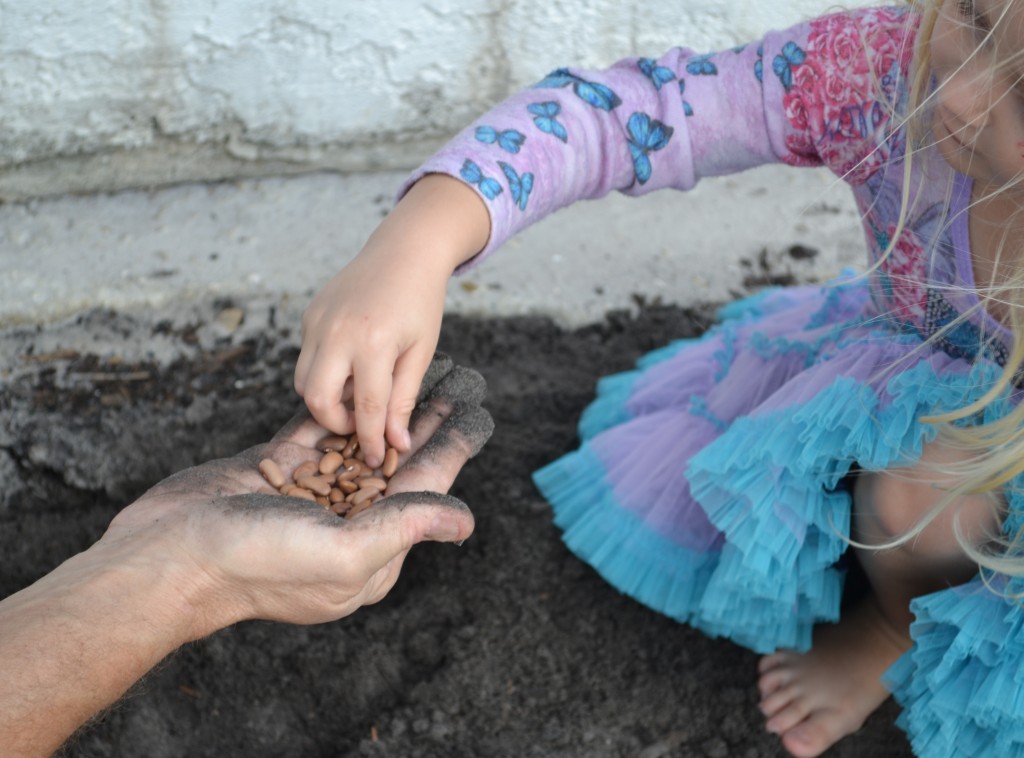 Every plant I have ever had has died. Quickly. My thumbs are as brown as they come.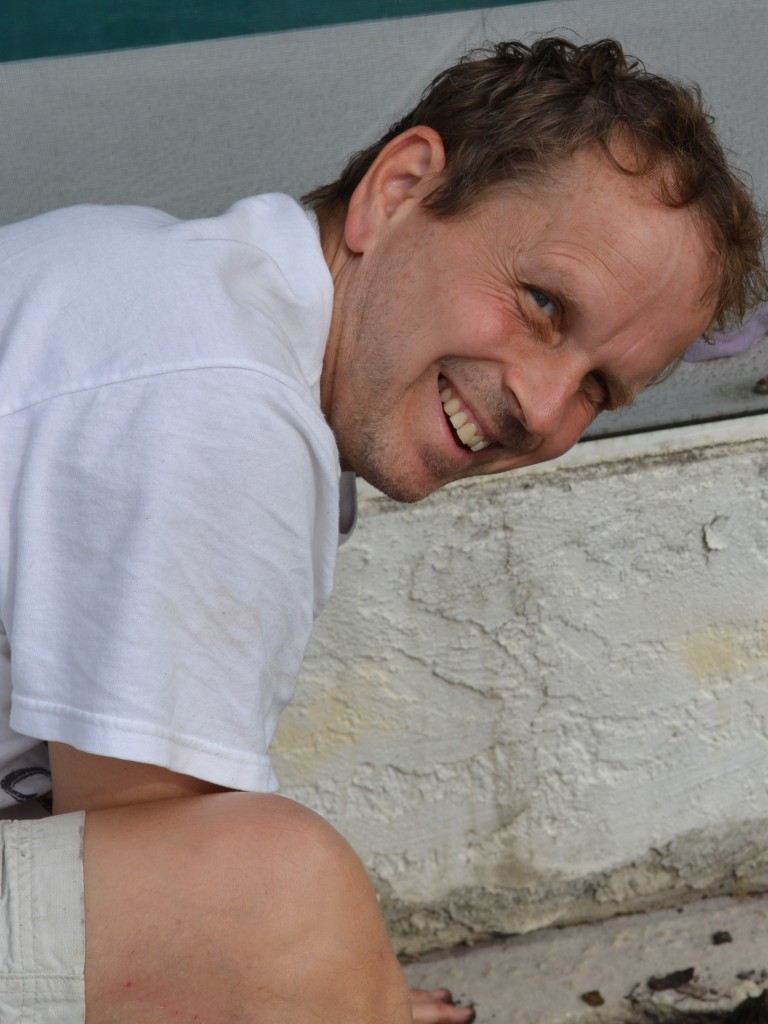 So Chuck is in charge of keeping things alive. He has been getting some great advice from some very garden-savvy friends. They also gave us our very own pineapple plant, which has thrilled us to no end. (Thanks again M & K!)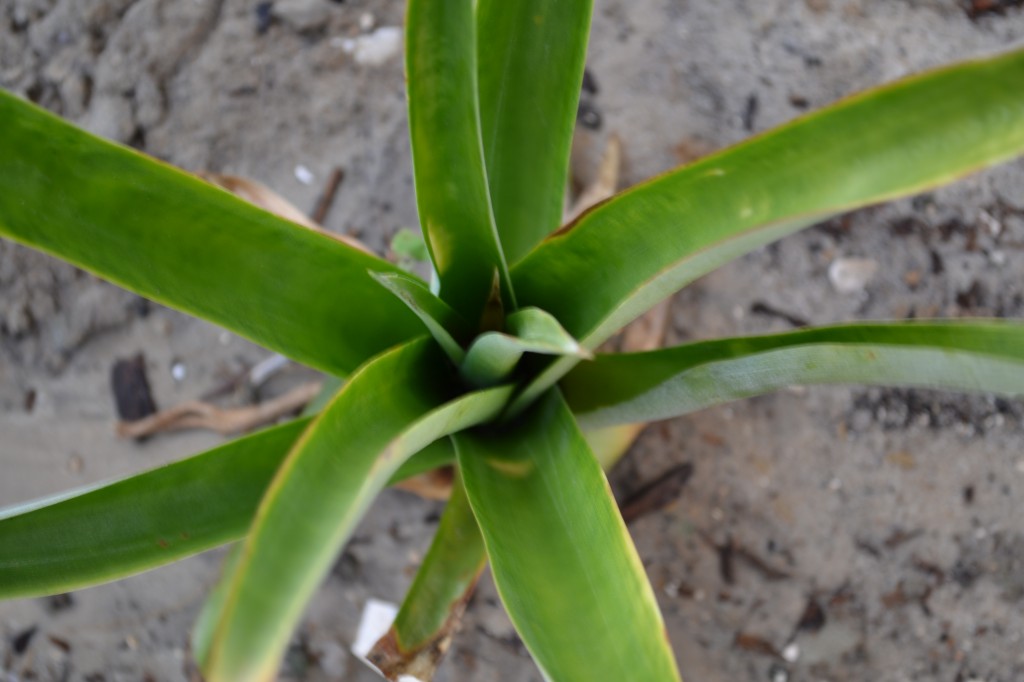 I am in charge of labels.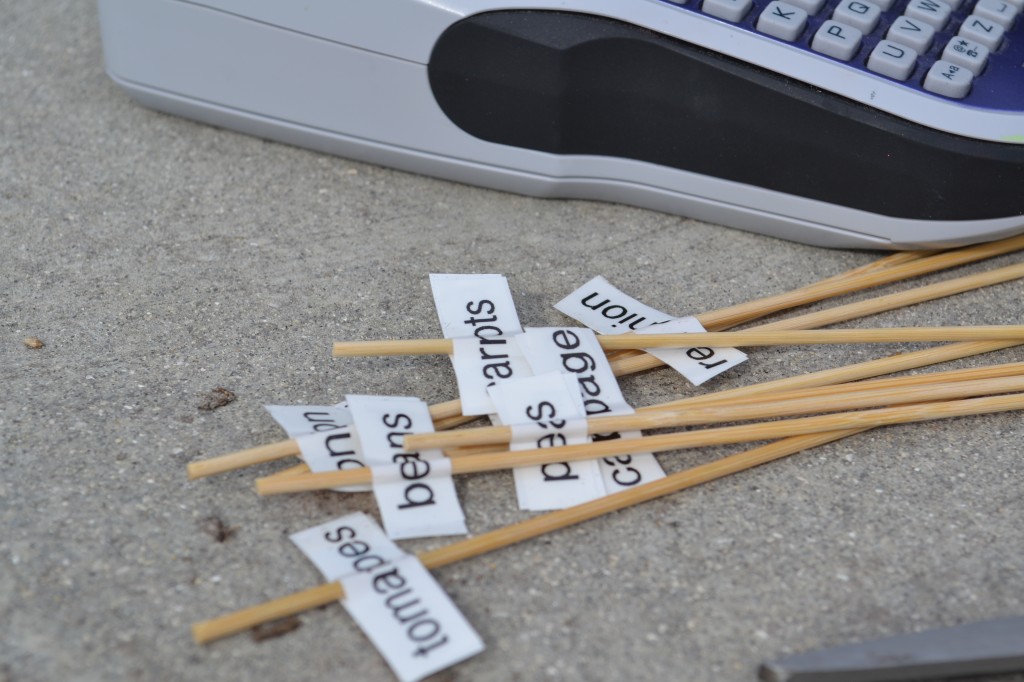 Don't laugh. It's an important job. Even if Chuck wasn't impressed.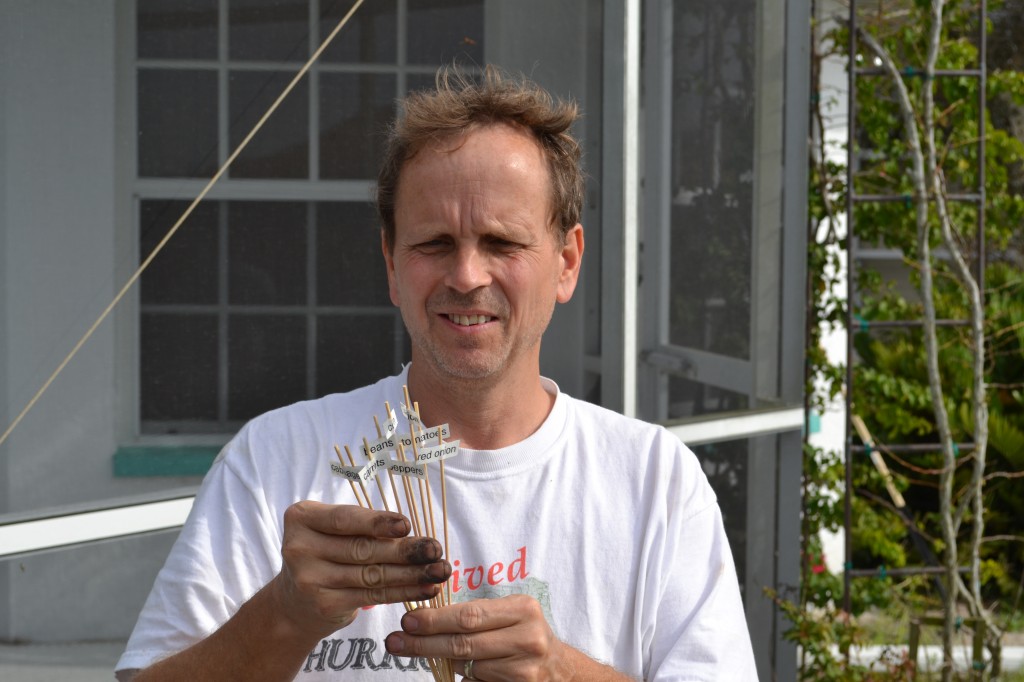 It's not that we've never grown anything. We have Hibiscus.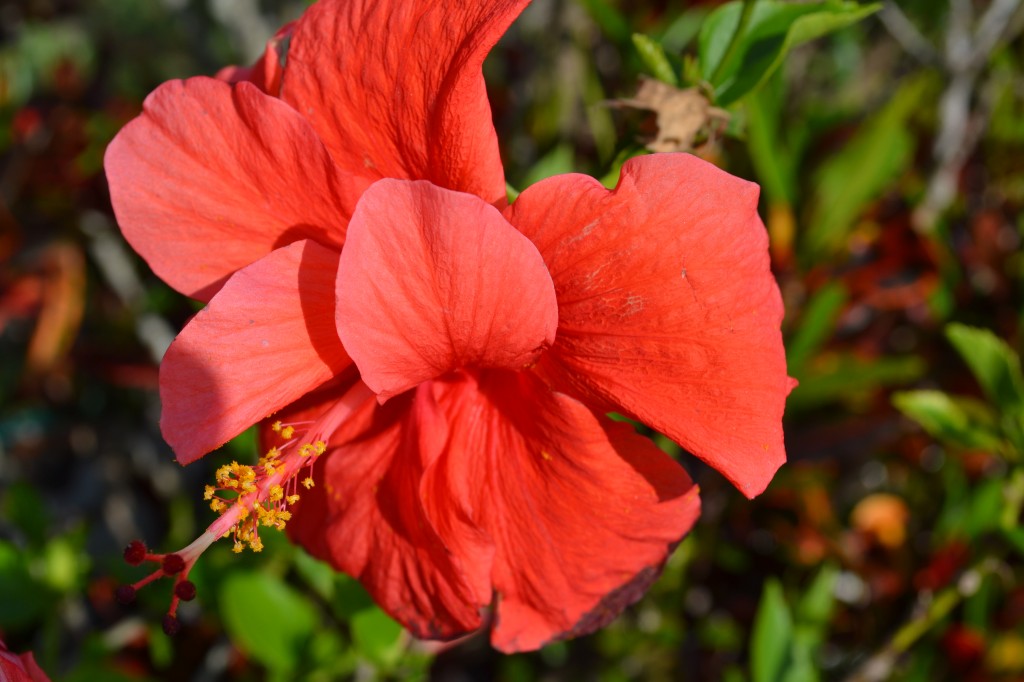 And lemons.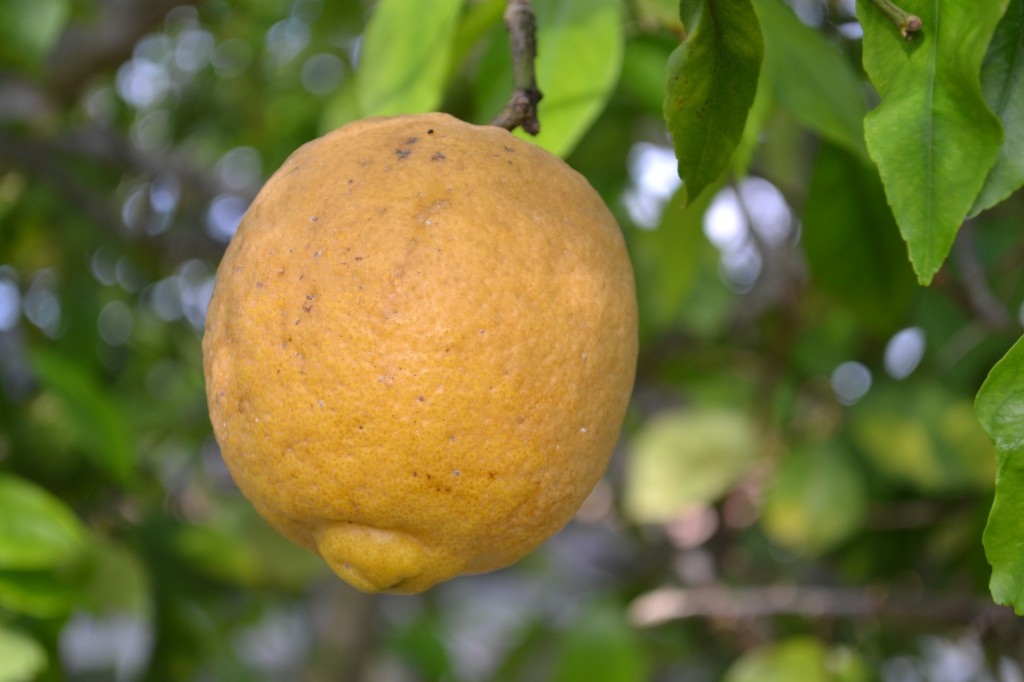 But vegetables are new. It has now been a week and a half since we planted and things are growing!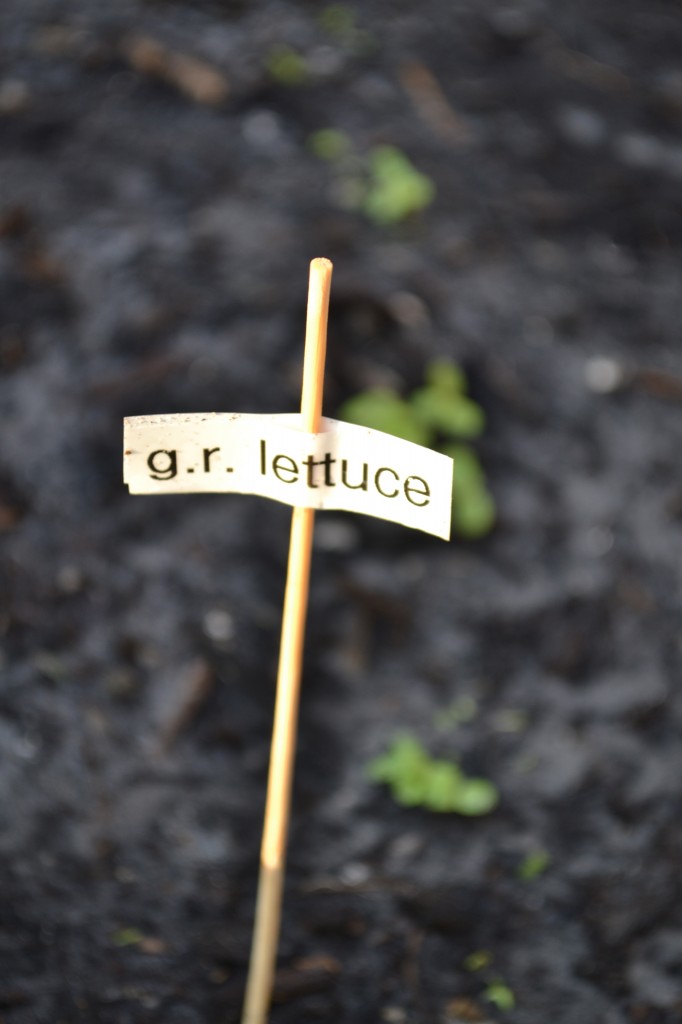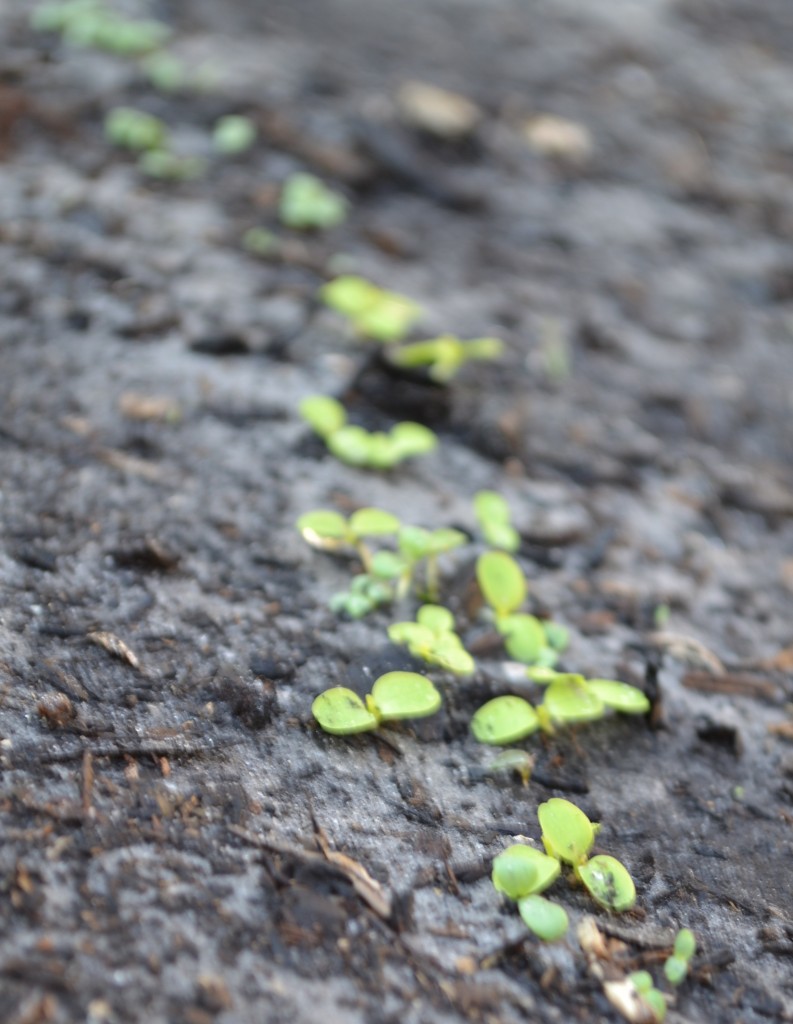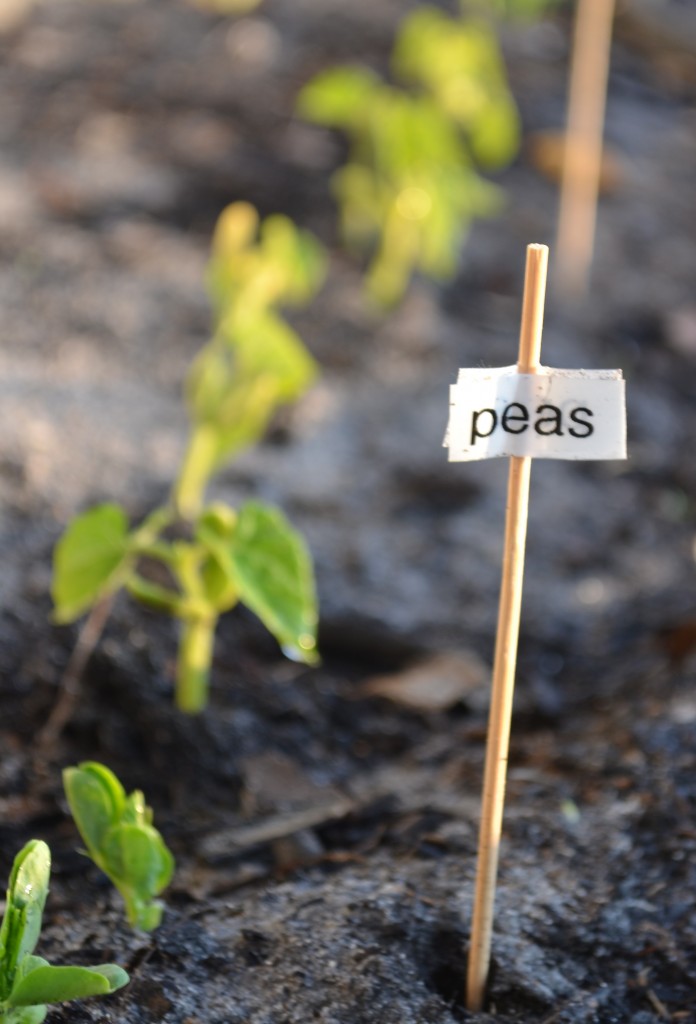 It's so cool!
Since I have absolutely no advice to give you about gardening, I would LOVE to hear your tips–PLEASE leave them in the comment section below!
UPDATE MAY 2015:  It has been 4 years since this first hopeful (but ultimately unsuccessful) attempt at gardening. We have learned a LOT over those four years, and made many, many mistakes along the way. However, I am happy to report that this year we finally managed to grow vegetables. You can read all about it HERE.