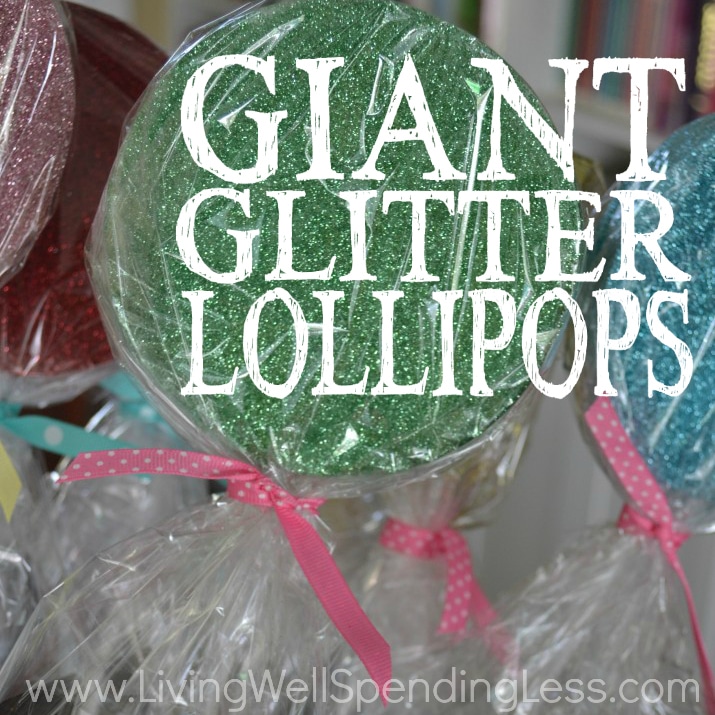 For my daughter Annie's Sweet Shop Party, I wanted something to line the sidewalk leading up to the house. I found some foam discs and cellophane at the dollar store a few weeks ago, which gave me the idea of oversized lollipops.
The process was pretty simple: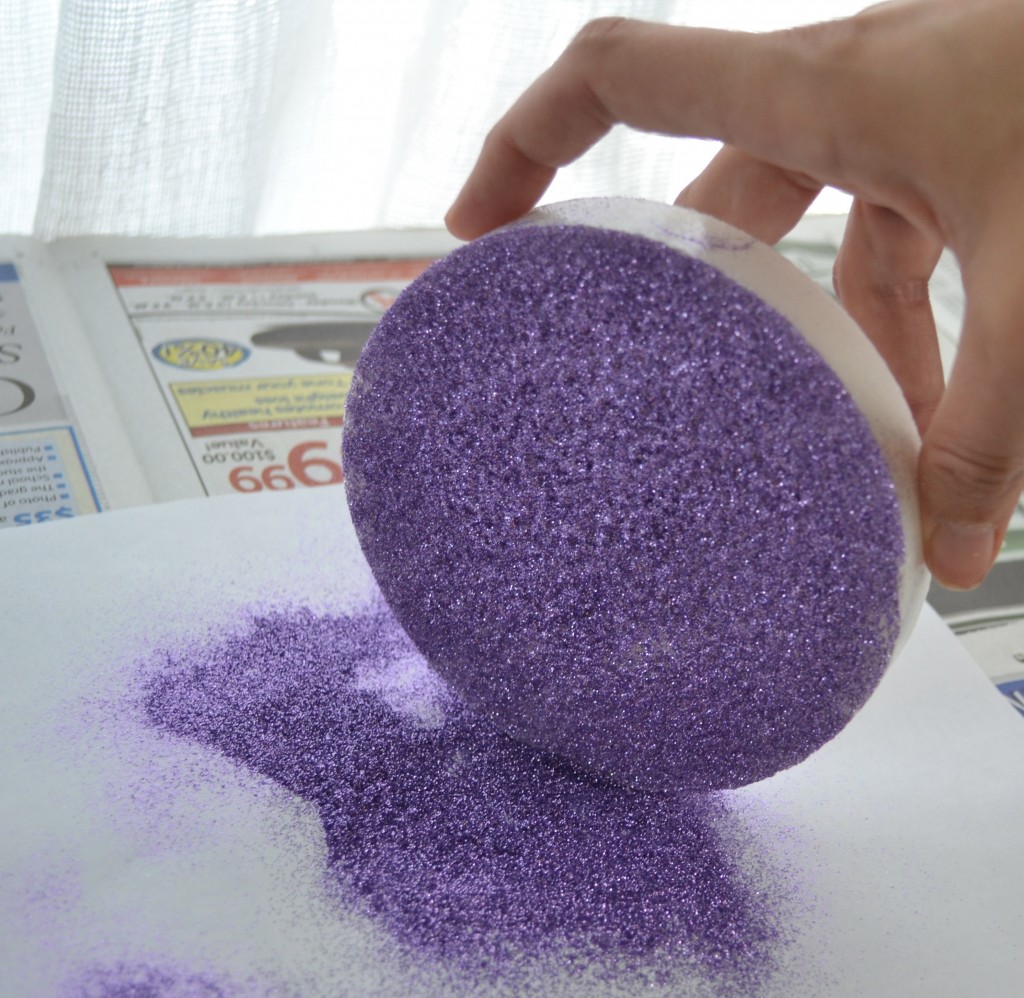 Step 1: Spray 1 side of foam disc with adhesive. Sprinkle with glitter, then shake off excess. Repeat for opposite side, then spray edge and roll in glitter to cover. Let dry for 1 hour. (Hint: you may want to wear gloves for this step!)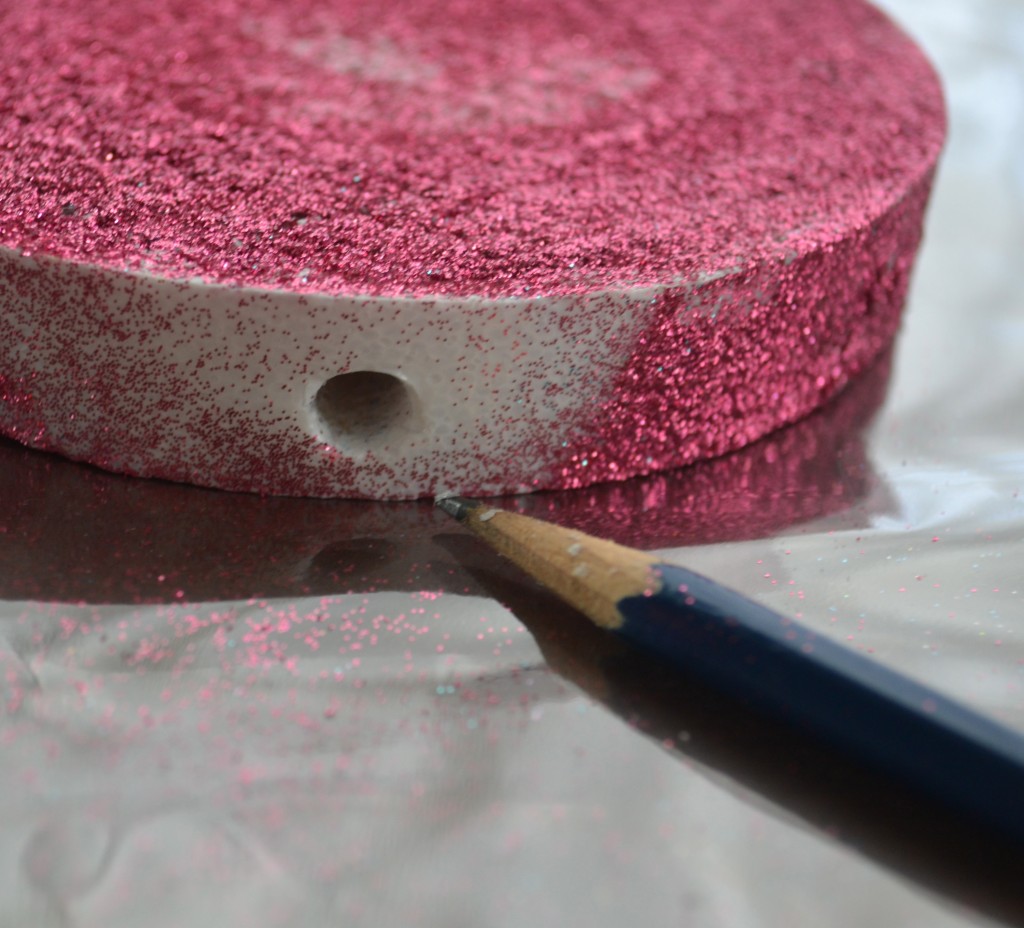 Step 2: Use a sharpened pencil to poke a hole in edge of disc, then insert wooden dowel (I spray painted mine white before starting this project.)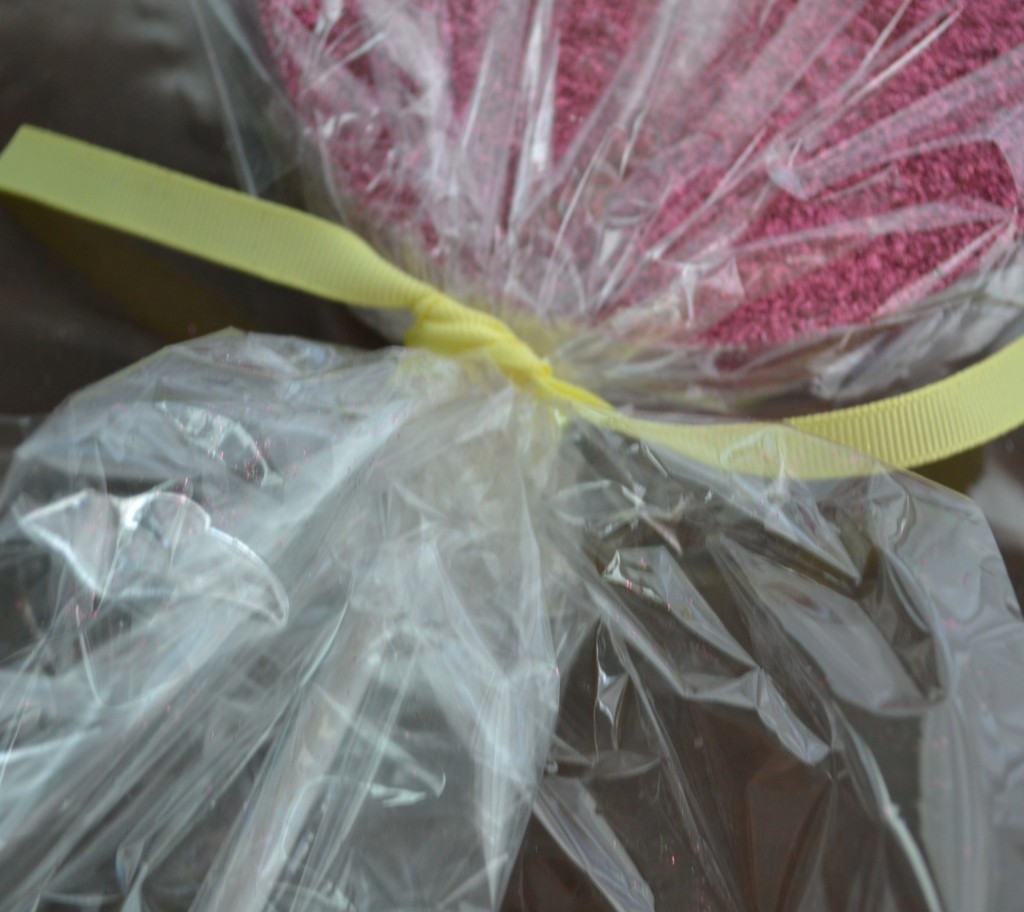 Step 3: Cut a piece of cellophane to fit over disc, then secure with scrap piece of ribbon. Trim excess.