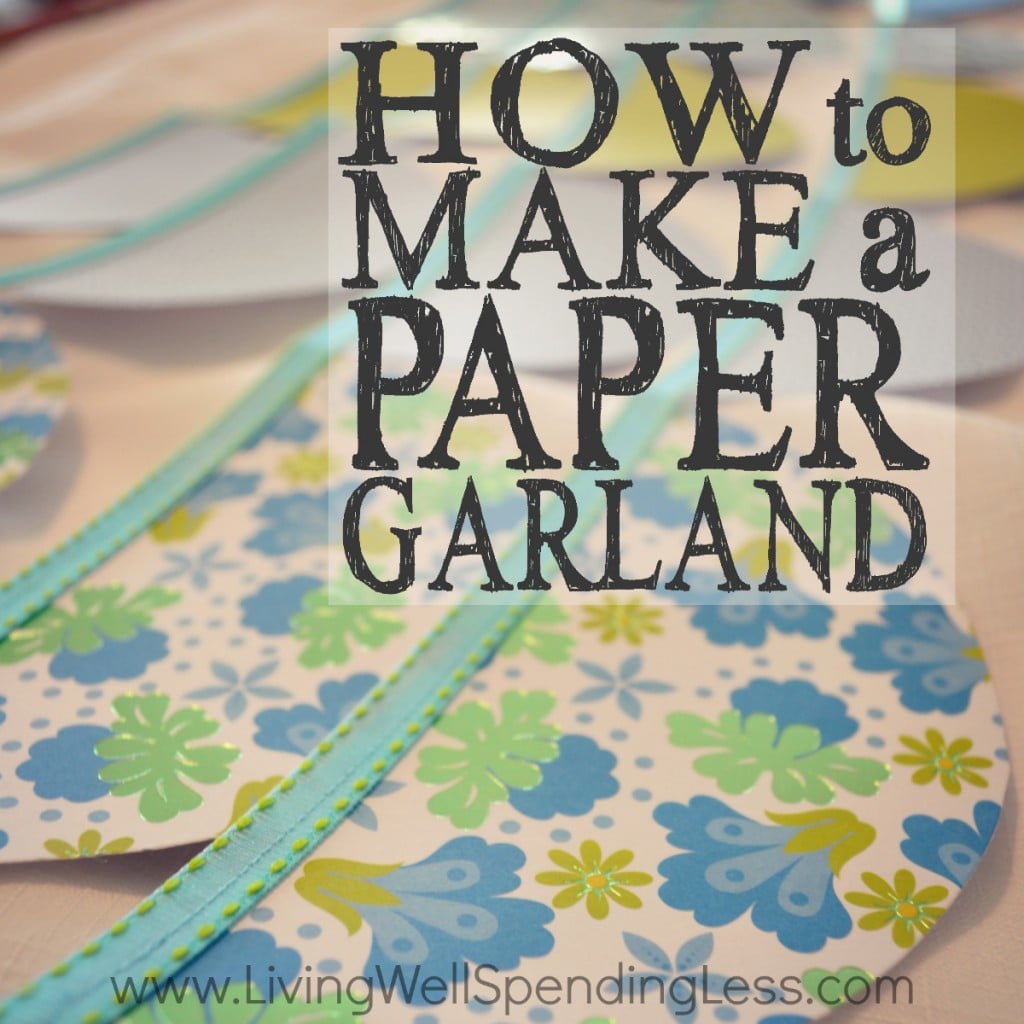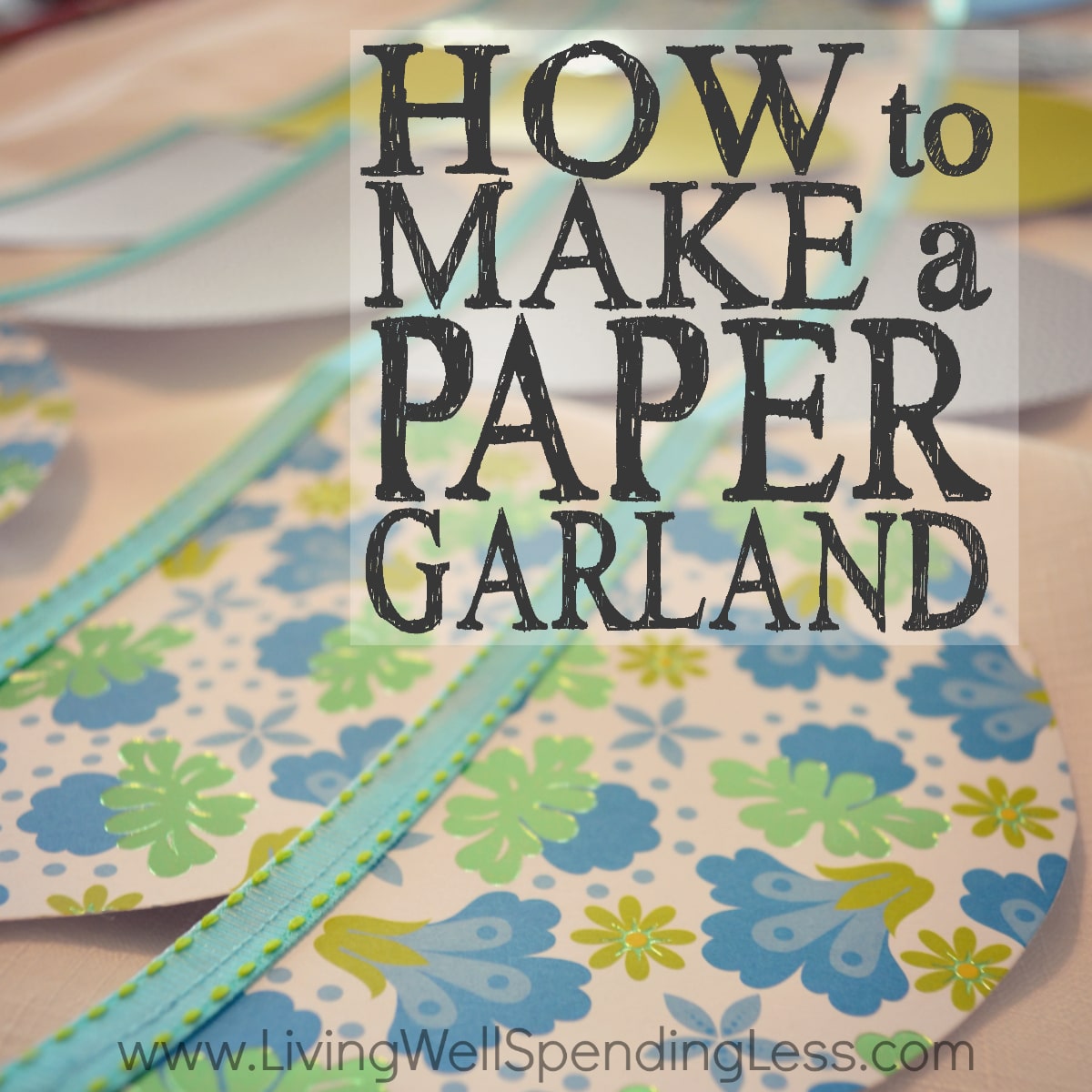 Last week I shared this daisy-themed 40th birthday party.
In order to keep the party budget in check, I did a lot of DiY projects. The great thing about DiY party decor is that it often turns out looking so much better than something you just pick up at the party store. To be fair, there is slightly more effort involved, but there is something so satisfying about making things yourself.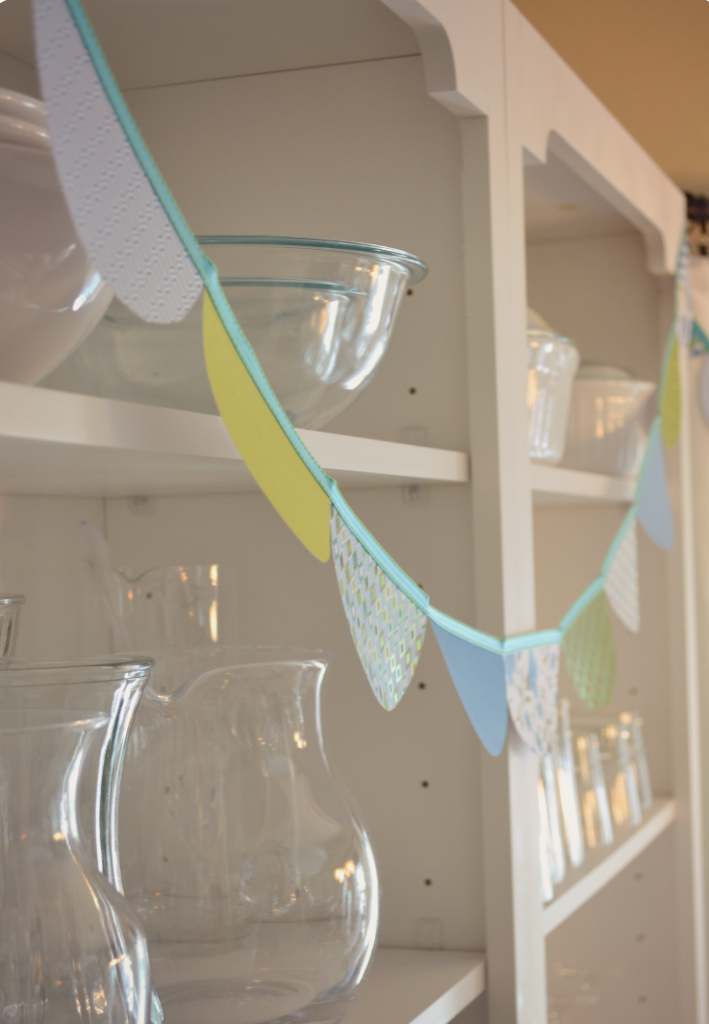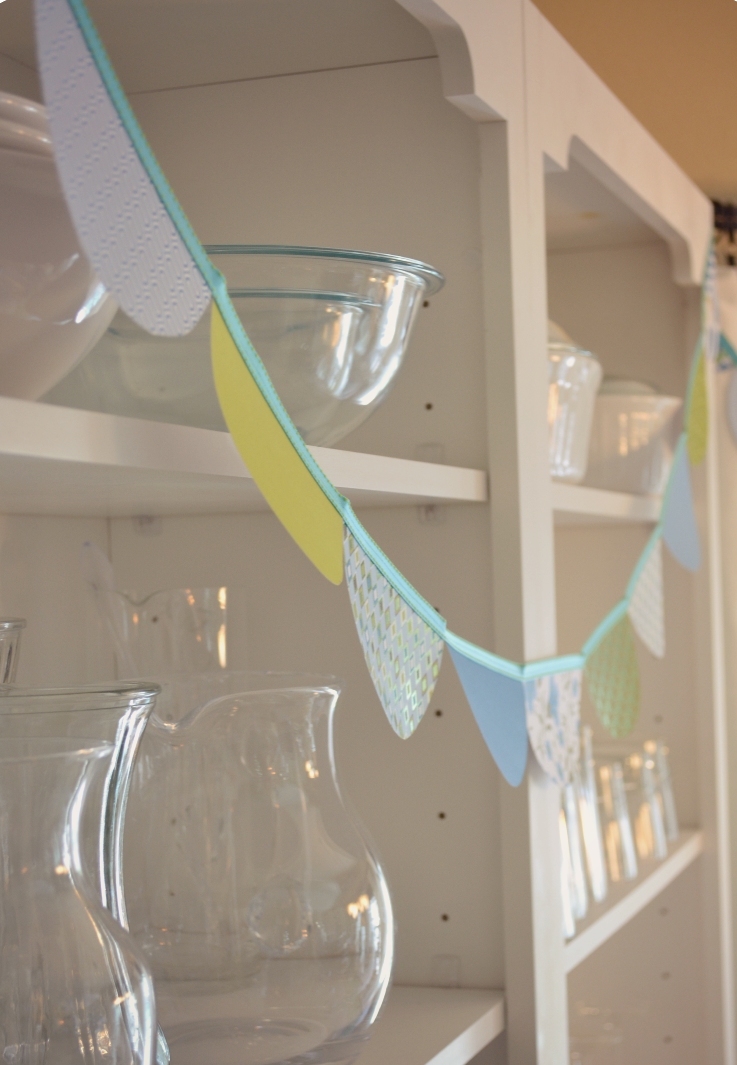 I love how these paper garlands turned out.


Not only do they add the perfect pop of party cheer, they were super easy, took only about 15 minutes each to make, are available in colors and patterns to match every imaginable theme and decor, and they can be reused over and over again. Oh, and did I mention they only cost about $5 (total!) to make?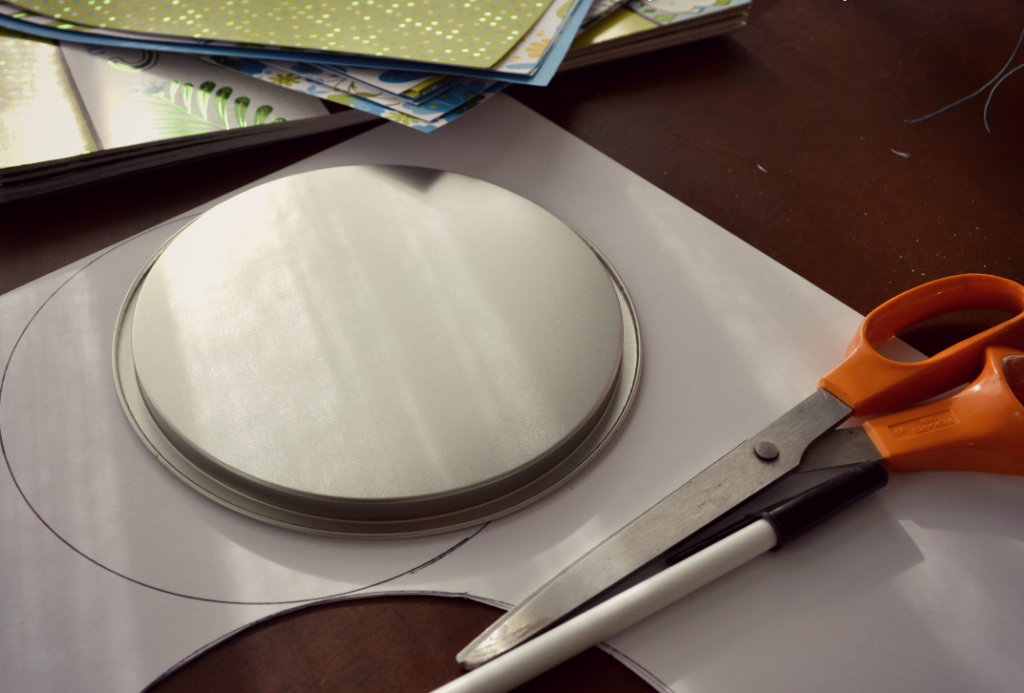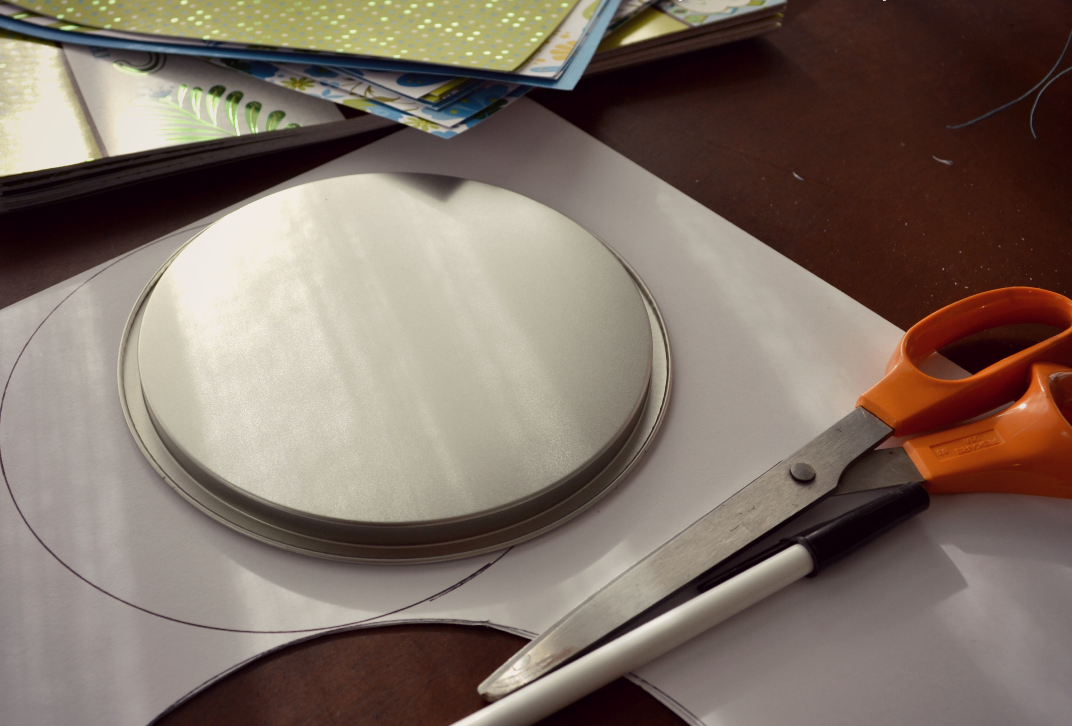 Step 1: Find a circle-shaped object to trace (I used a paint can lid.) Cut out circles out of coordinating shades and patterns of scrapbook paper stock. (I buy the books that have 48 sheets of coordinating paper when they are on clearance, usually for about $10 or $0.21 a sheet.) Cut as many circles as you want, depending on how long or how many garlands you want to make. For my 4 garlands I used 11 different patterns (all from the same book) and cut two circles of each pattern.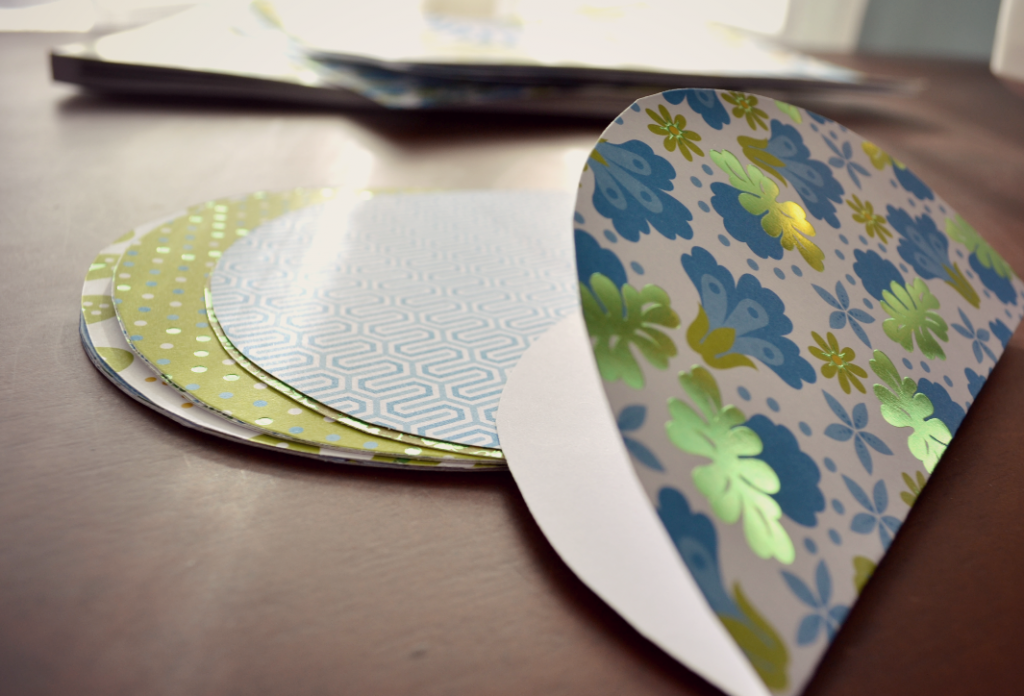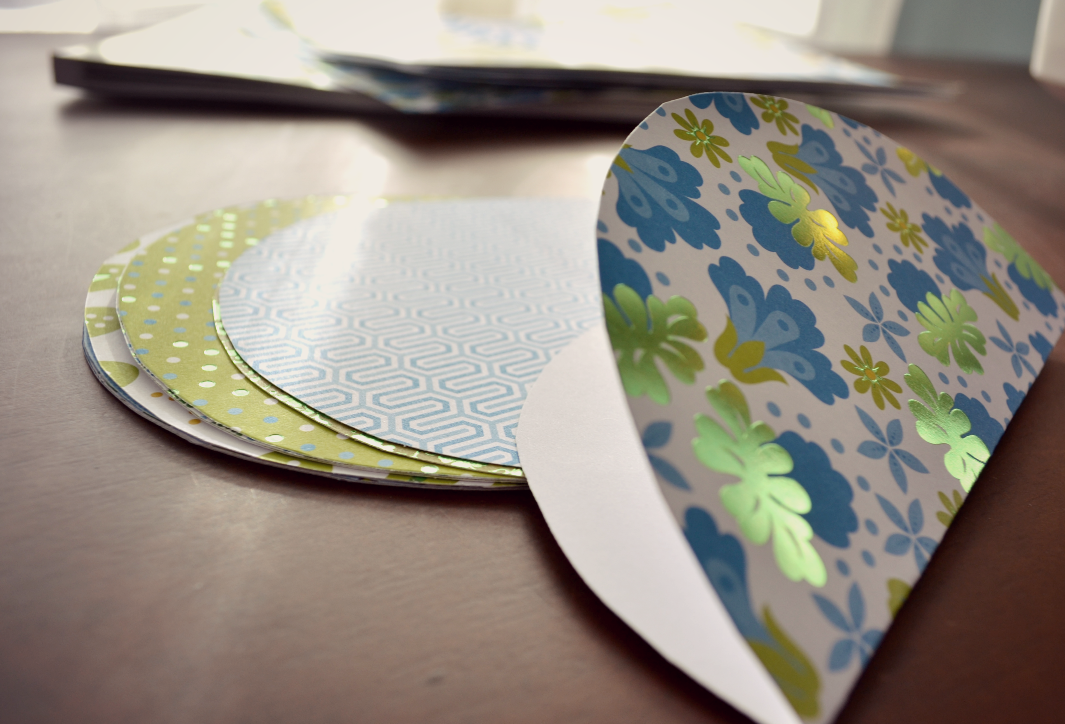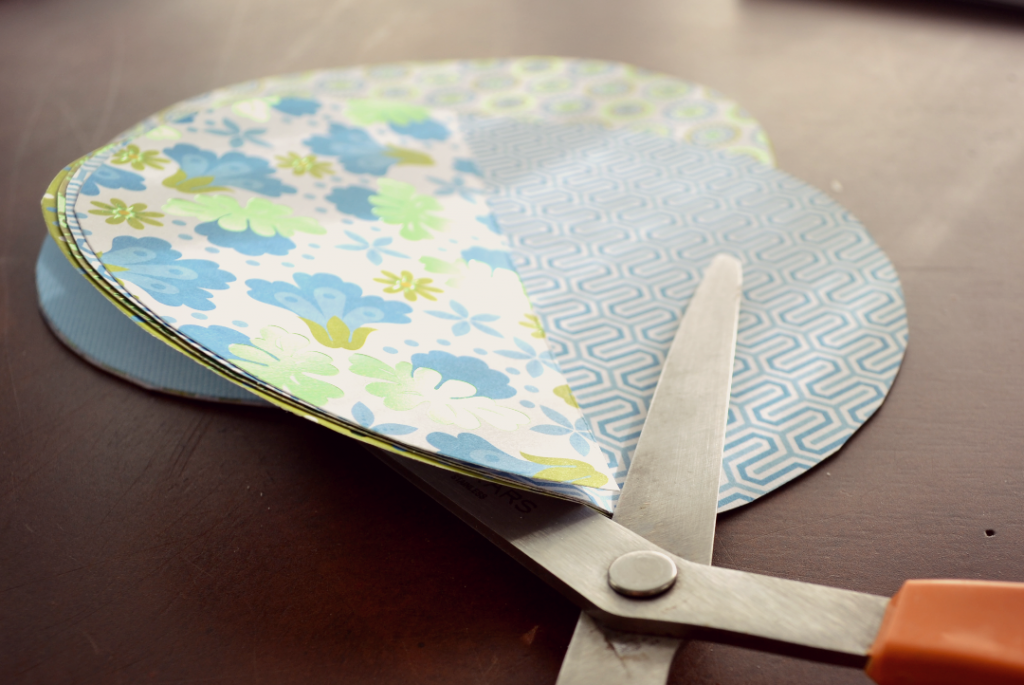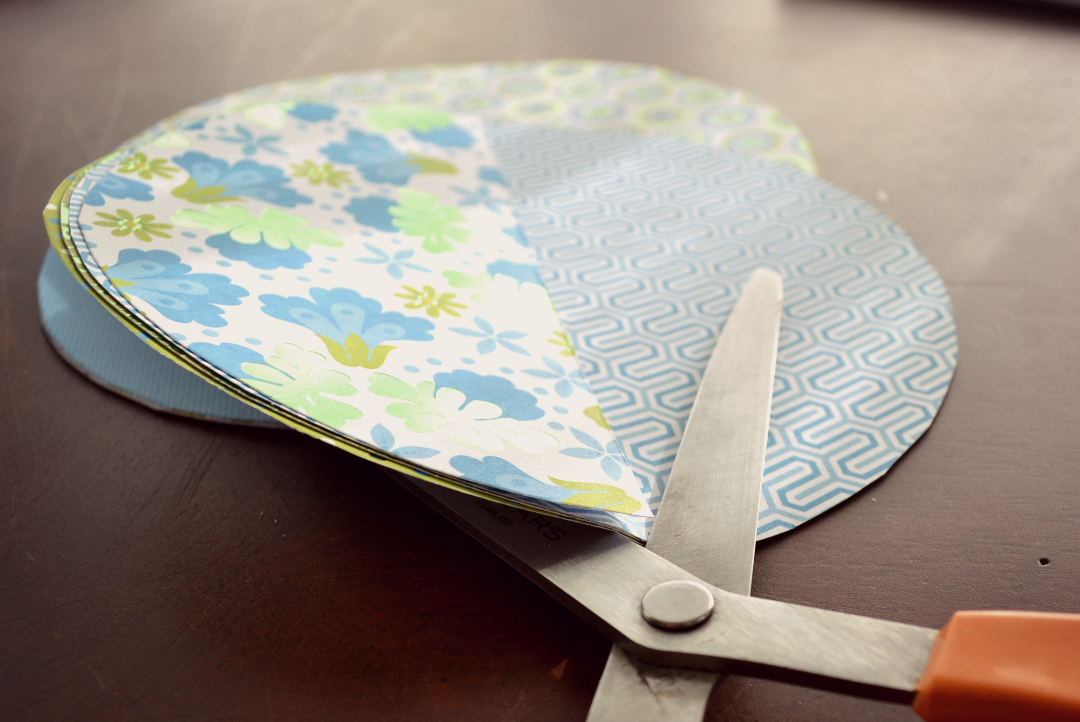 Step 2: Fold one circle in half. Cut along the fold, then use one half as a guide to cut the rest of the circles in half.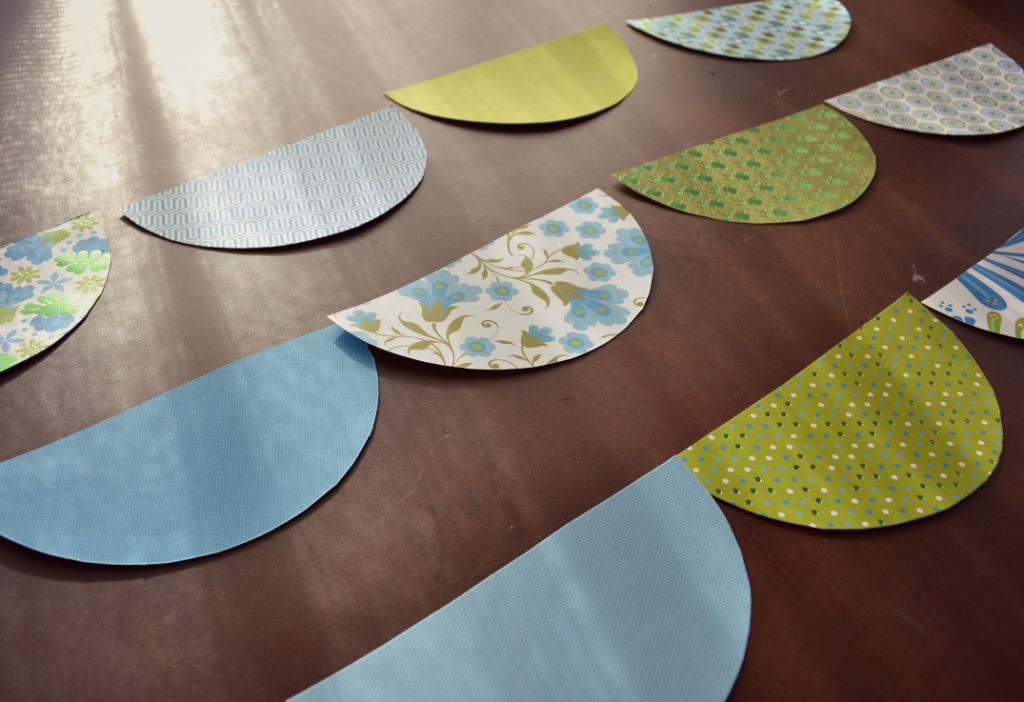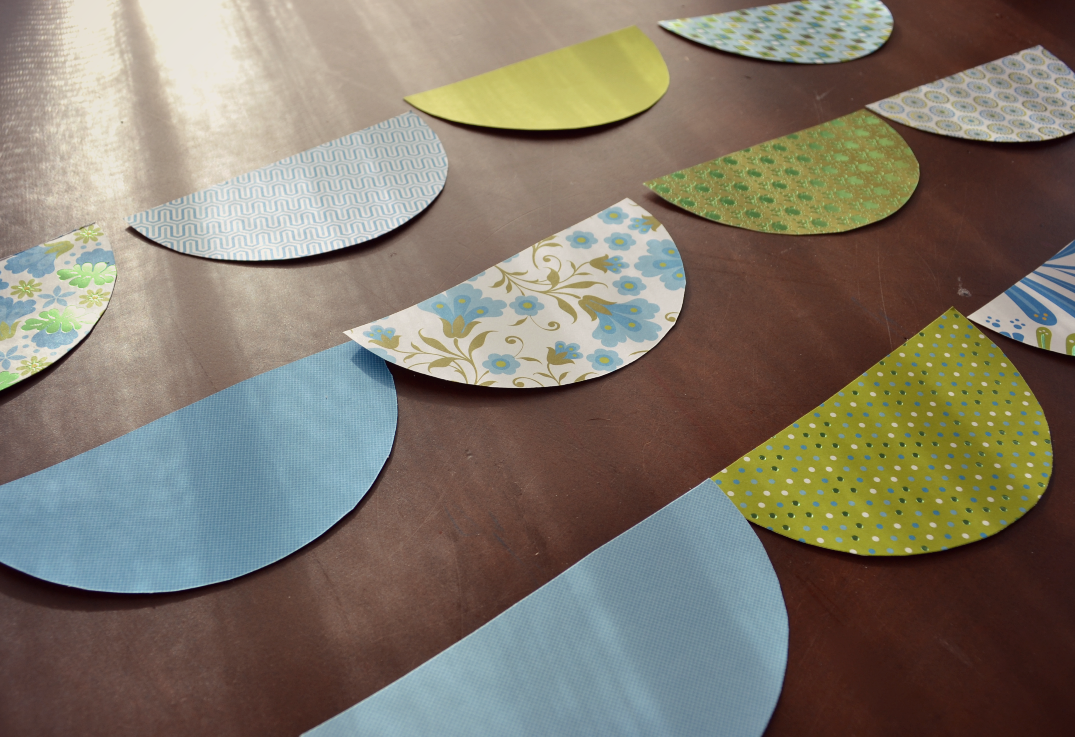 Step 3: Lay out the half-circles in the order you want them to be.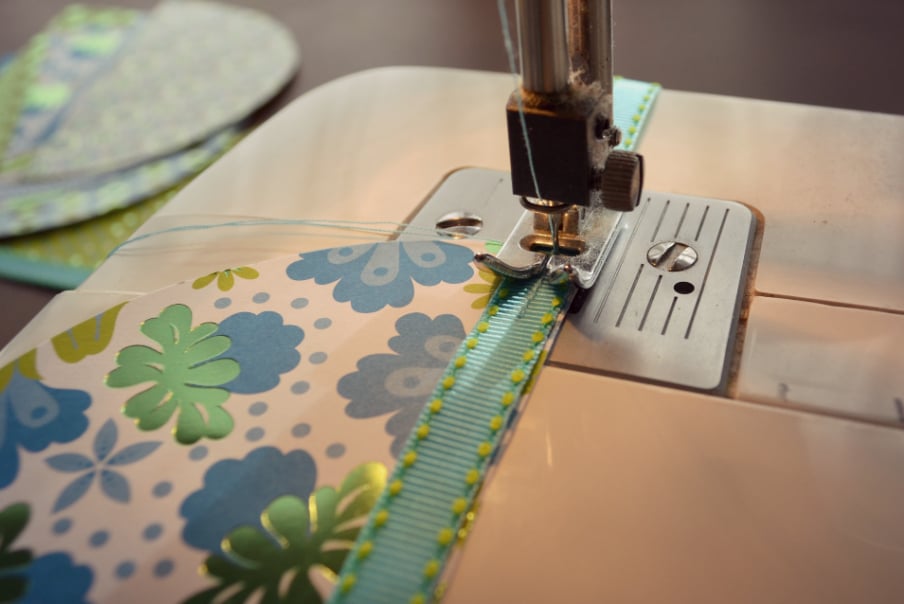 Step 4: Leaving about 18 inches of overhang, line up ribbon on top of the straight edge of the first half-circle. Clamp down the sewing machine foot to hold it in place, then begin sewing. Be sure to use thread color that matches your ribbon so that it doesn't show!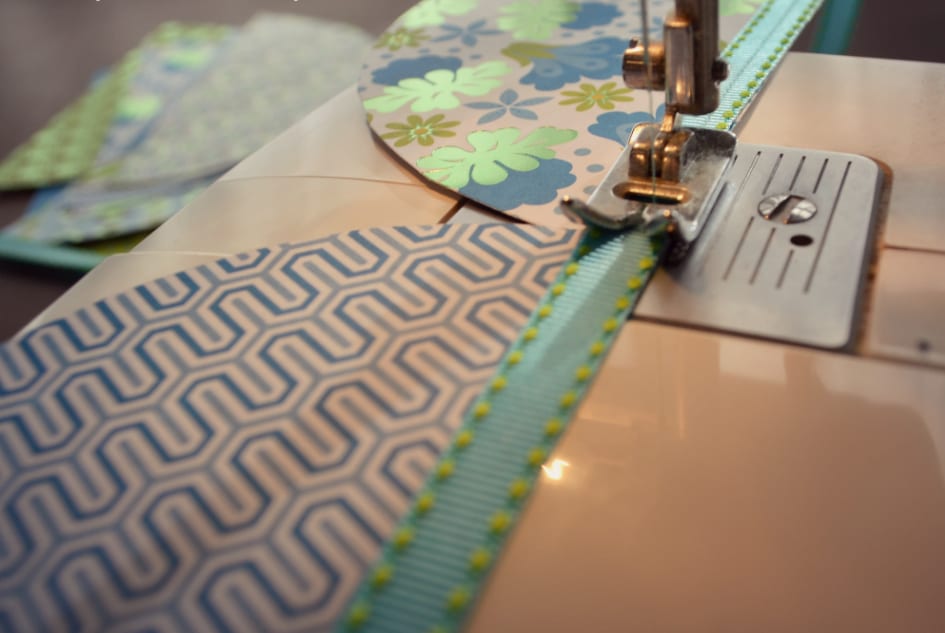 Step 5: As you come to the end of the first half-circle, line up the straight edge of the second half-circle and continue sewing in one continuous line. Repeat until garland is as long as you'd like it to be. Be sure to leave another 18″ of ribbon at the end.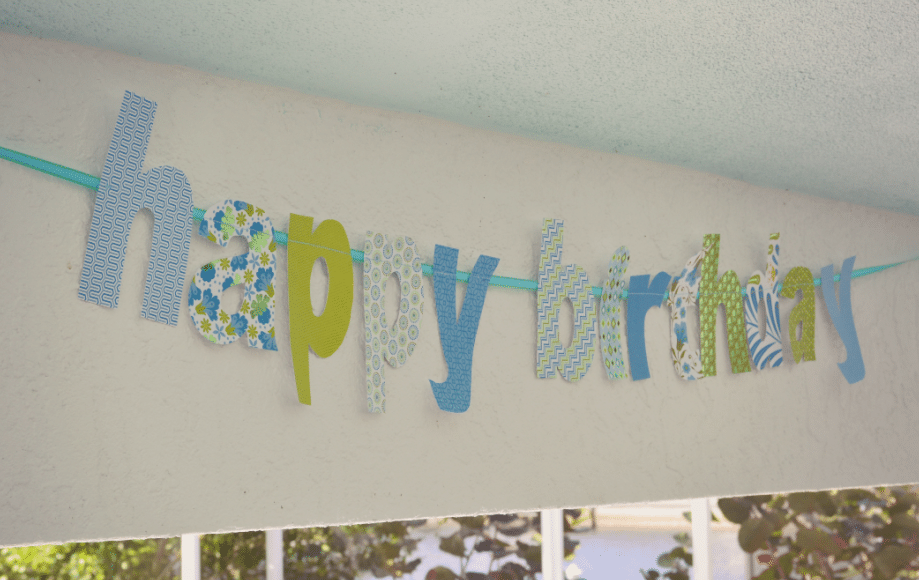 For a different look you could make pennant shapes instead of half-circles.Or you could cut out letters and use the same process to make a "Happy Birthday" banner.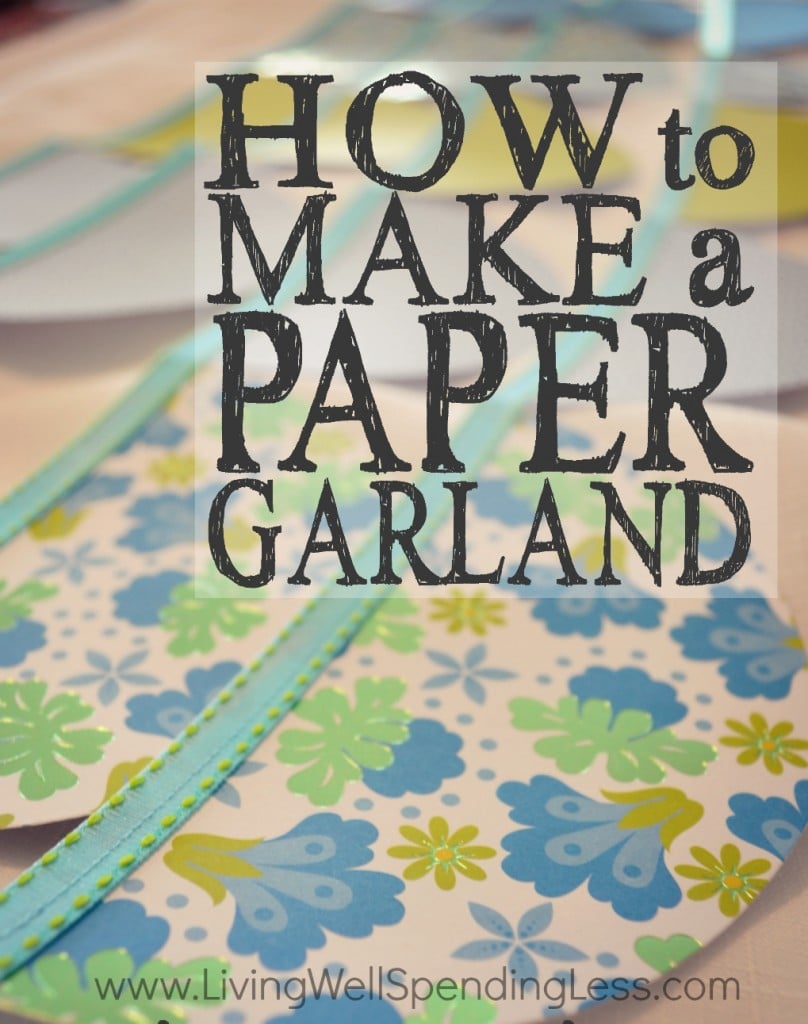 TAKE BACK CONTROL OF YOUR HOME LIFE
---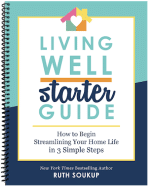 Ever feel like you just can't keep up? Our Living Well Starter Guide will show you how to start streamlining your life in just 3 simple steps. It's a game changer--get it free for a limited time!
If you love this resource, be sure to check out our digital library of helpful tools and resources for cleaning faster, taking control of your budget, organizing your schedule, and getting food on the table easier than ever before.