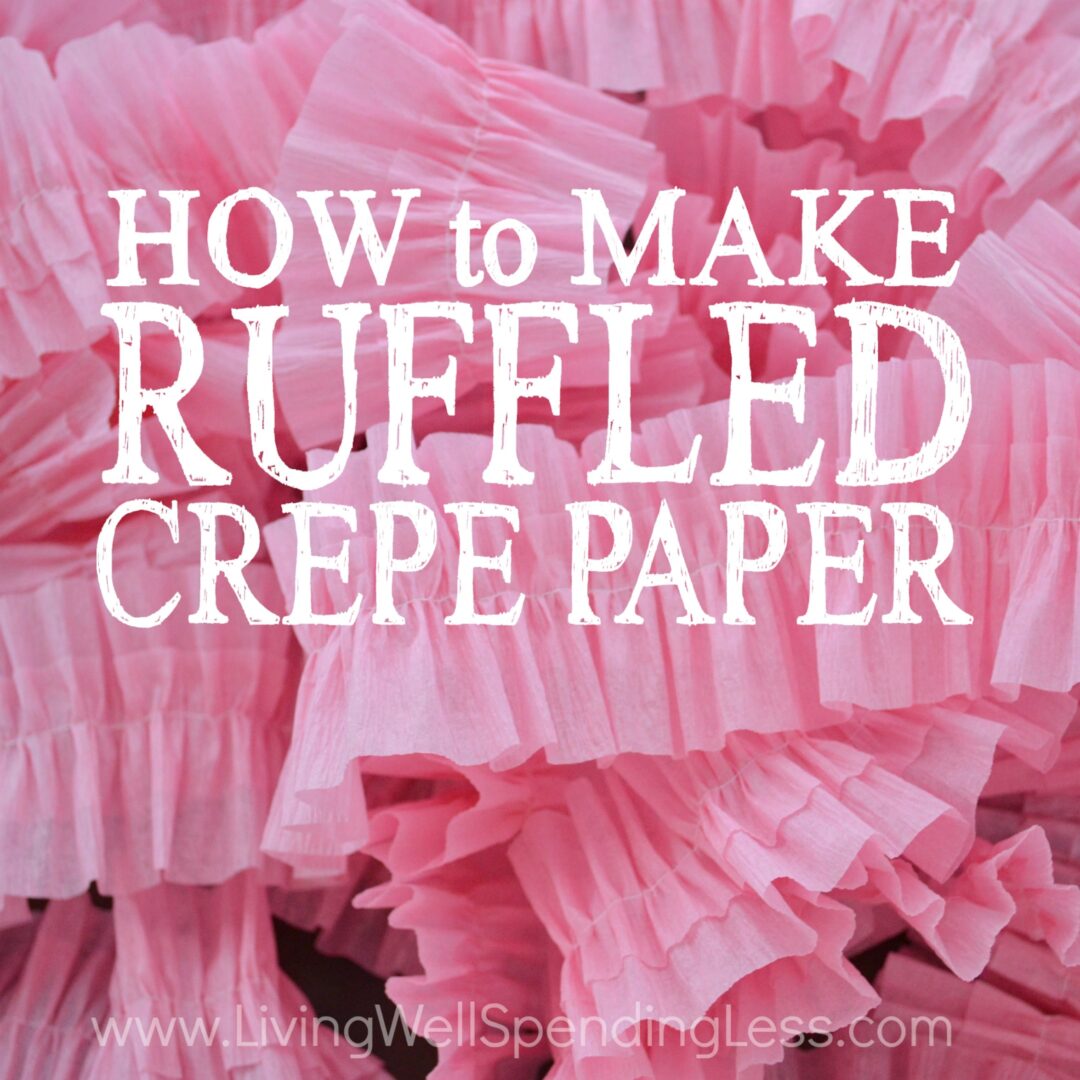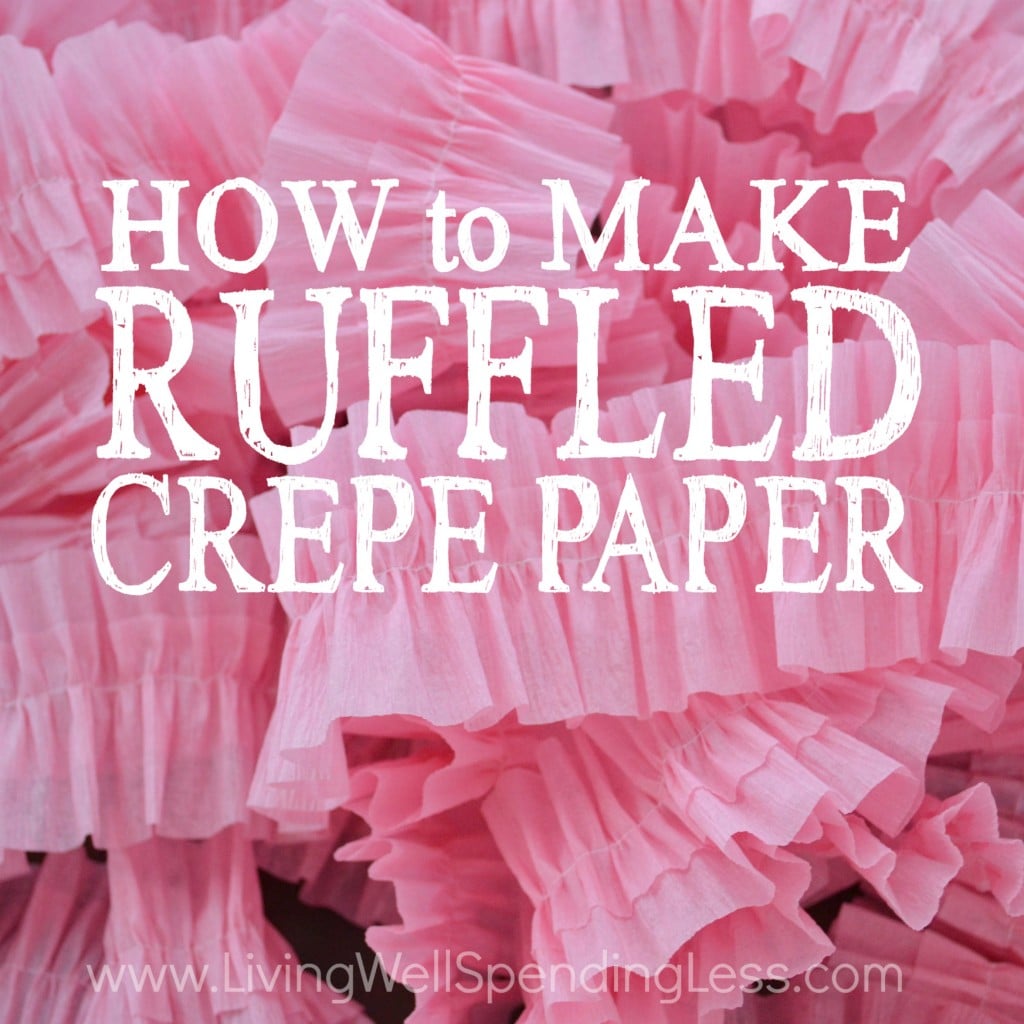 Last week my daughter Maggie wanted to create an under-the-sea-world, which in her 4-year-old mind involved making a bunch of jellyfish out of disposable bowls and crepe paper streamers.
She is one of those kids that once an idea gets planted in her head, there is no letting it go. I finally, after listening to days of pleading, took her to the dollar store for some supplies. She made her jelly fish, I hung them from the ceiling, and she spent a few happy days pretending to be "under the sea."
The point of my little story is that her project left me with several rolls of pink & white crepe paper streamers. I have never really been a big fan of crepe streamers as party decorations, but I didn't really want to let them go to waste, either.
I started searching the Internet for crepe paper ideas and lo and behold, I found these and these and these, and I had an aha! moment. I would make ruffled crepe paper streamers for Annie's Sweet Soda Shop party, and they would be fab-u-lous!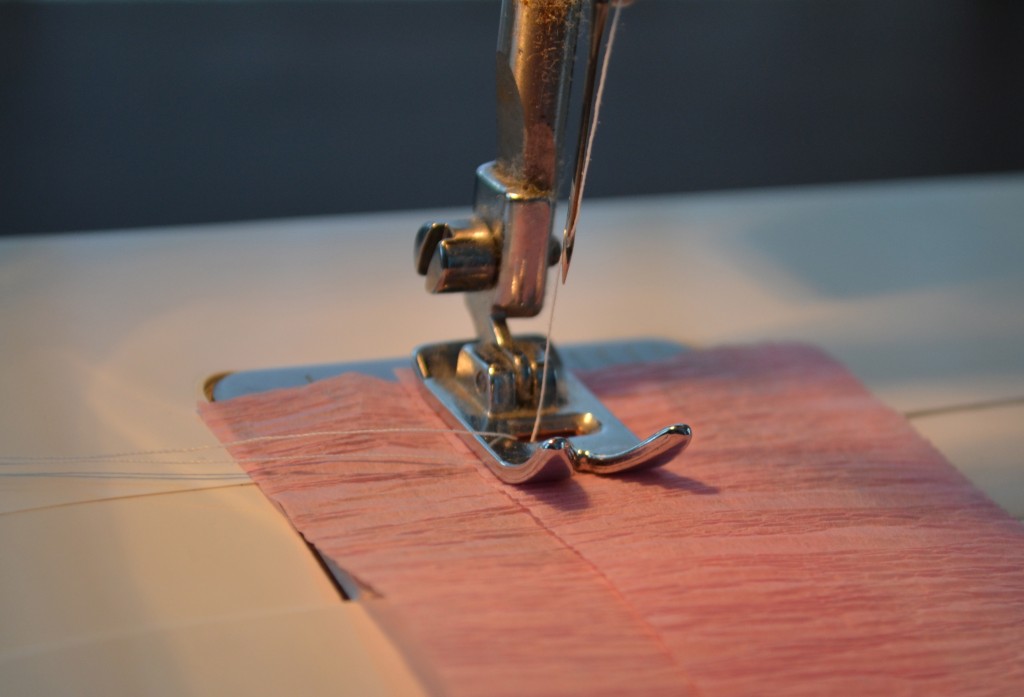 Step 1: The crepe paper at the dollar store comes in two-packs, which is enough to make one very looooooong streamer. Using both rolls of crepe paper, overlap the ends as shown. Place on sewing machine & sew for a few stitches (maybe an inch or two). Do NOT backstitch!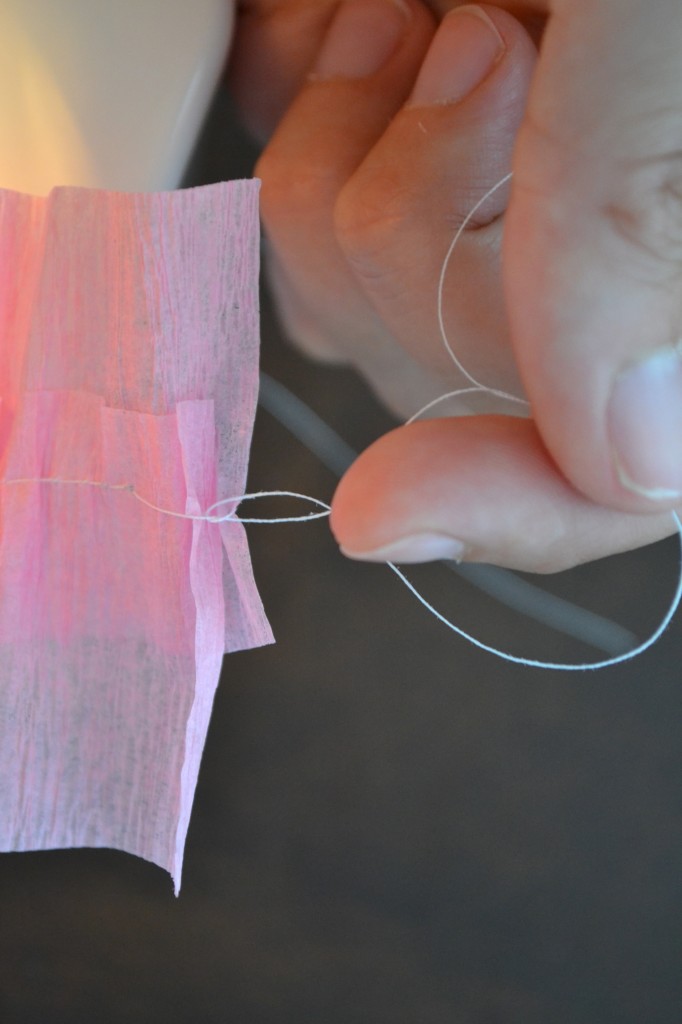 Step 2: Leaving the crepe paper pinned under the foot of the sewing machine, tie the two loose threads together before sewing further. This will keep it from unraveling.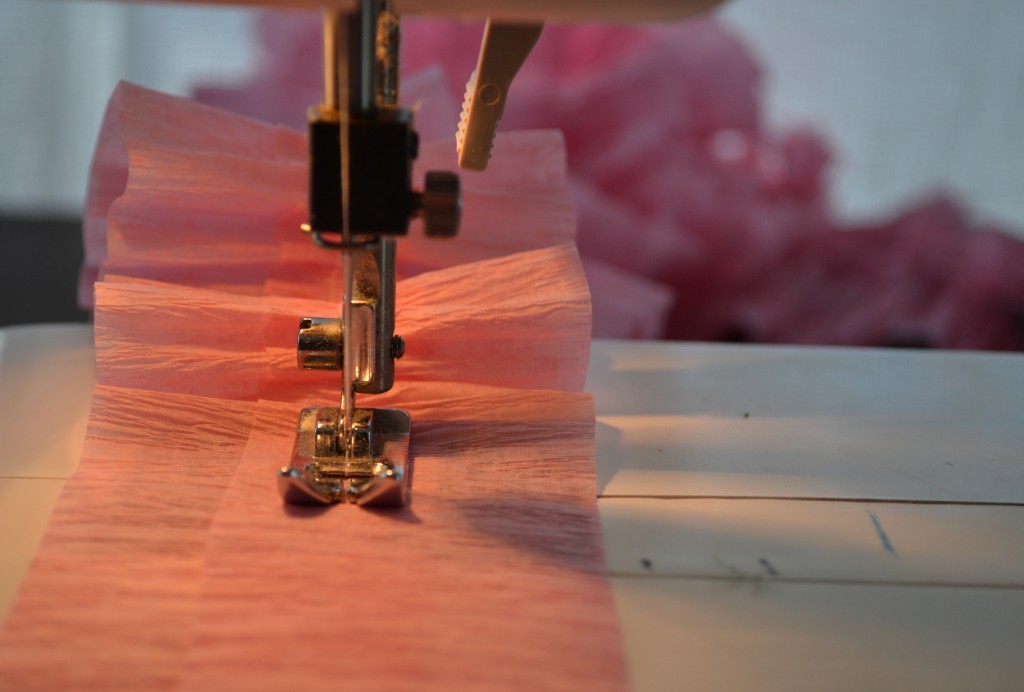 Step 3: Begin sewing in a straight line, stretching the crepe paper out fairly taut as you sew. It will automatically begin to ruffle as it goes through the machine.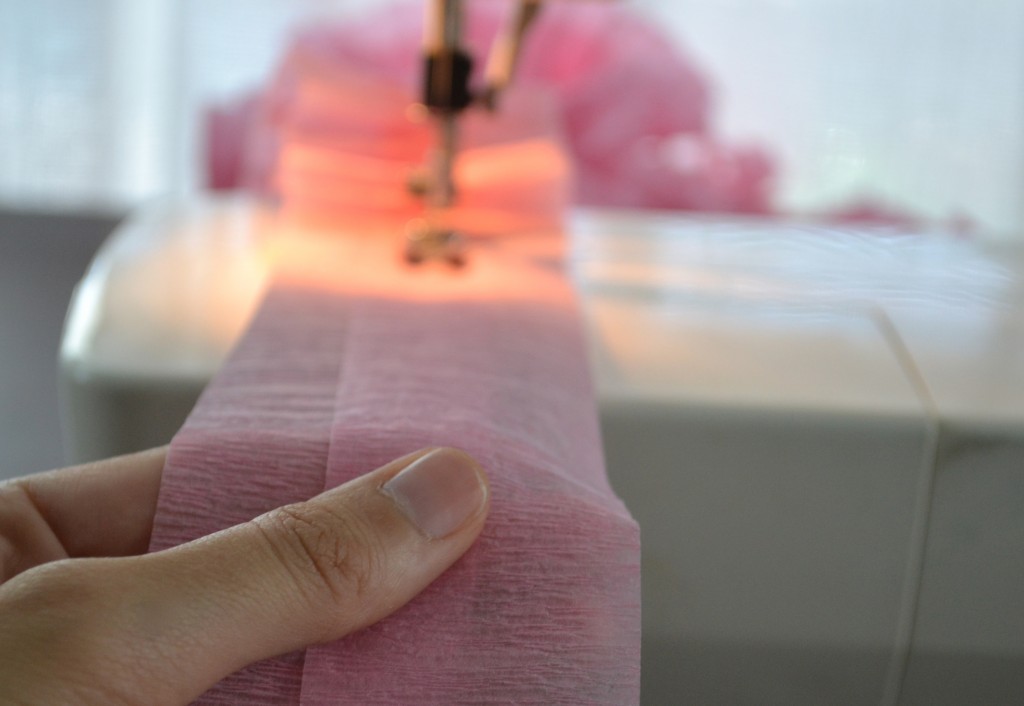 As you sew, you may have to stop periodically to spread out the ruffled streamer or untwist the yet-unruffled crepe.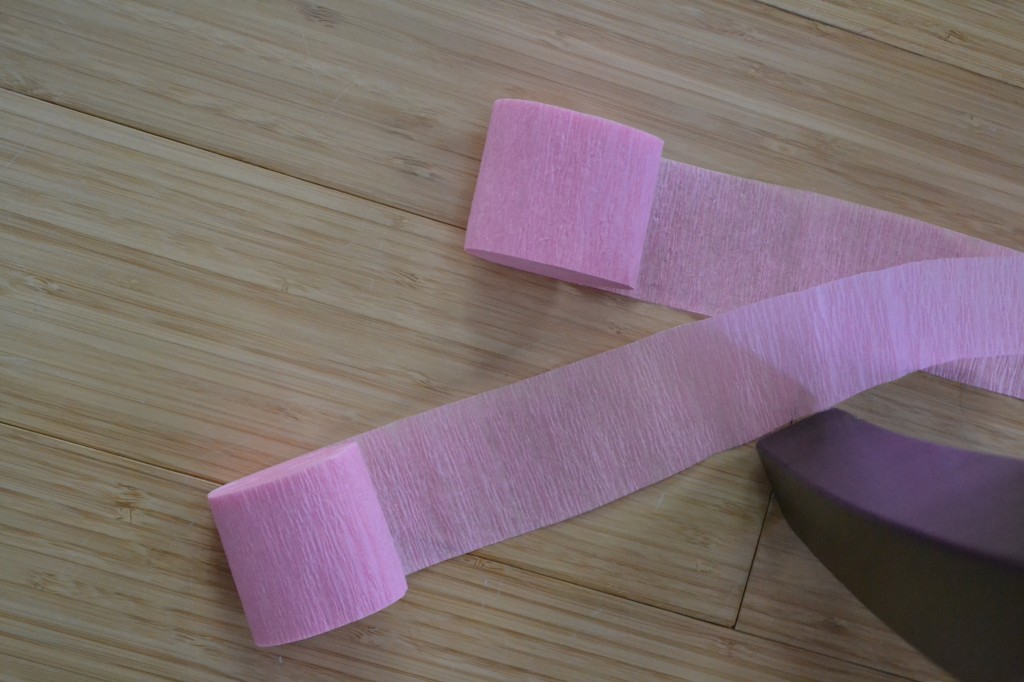 Just keep sewing….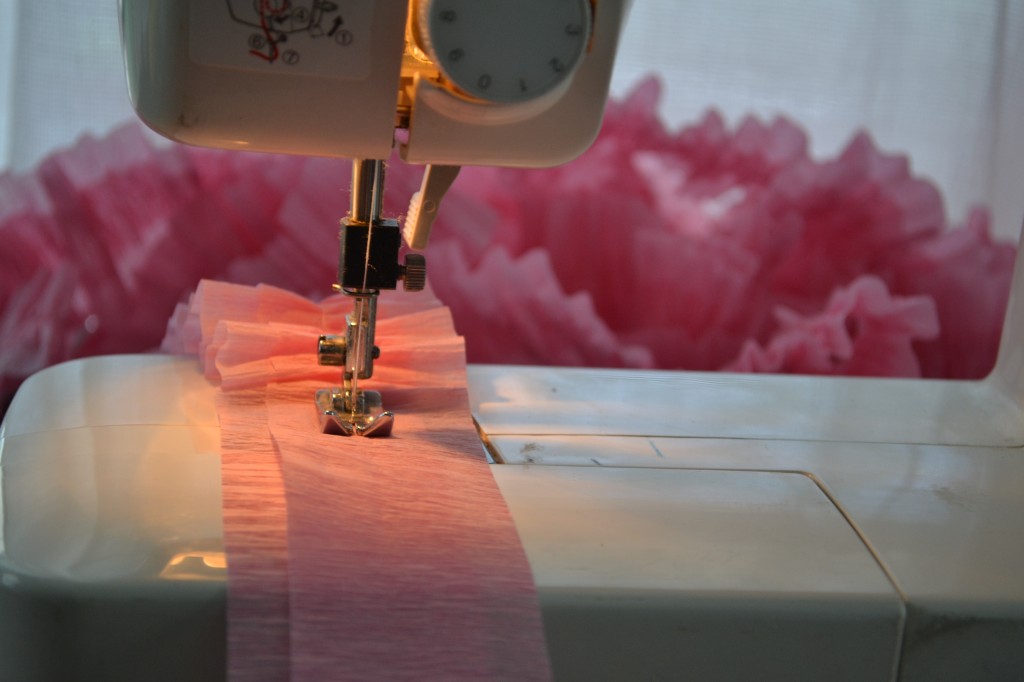 …and sewing until the entire length has been ruffled, then be sure to tie up the loose ends. The streamer can be cut to varying lengths, just use a piece of tape to secure the loose threads after cutting.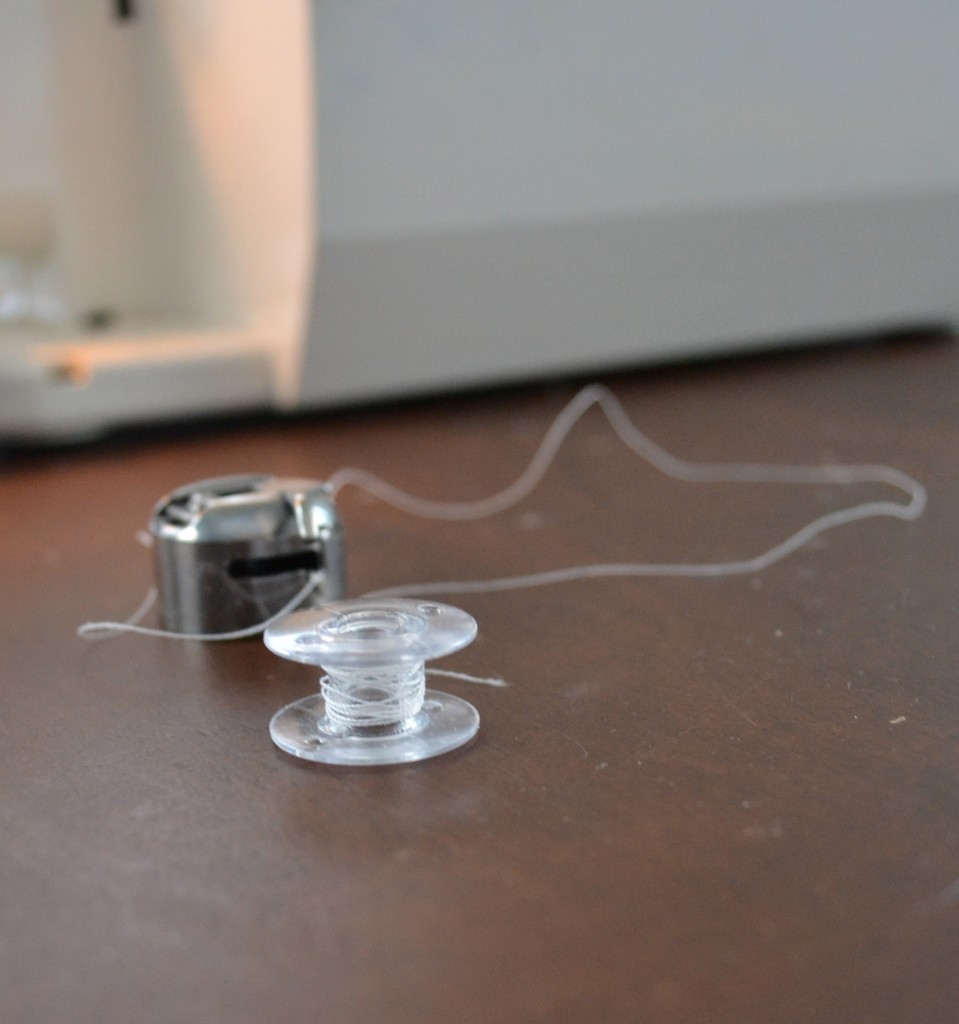 Be sure to load your bobbin with thread before starting because it will take the entire roll!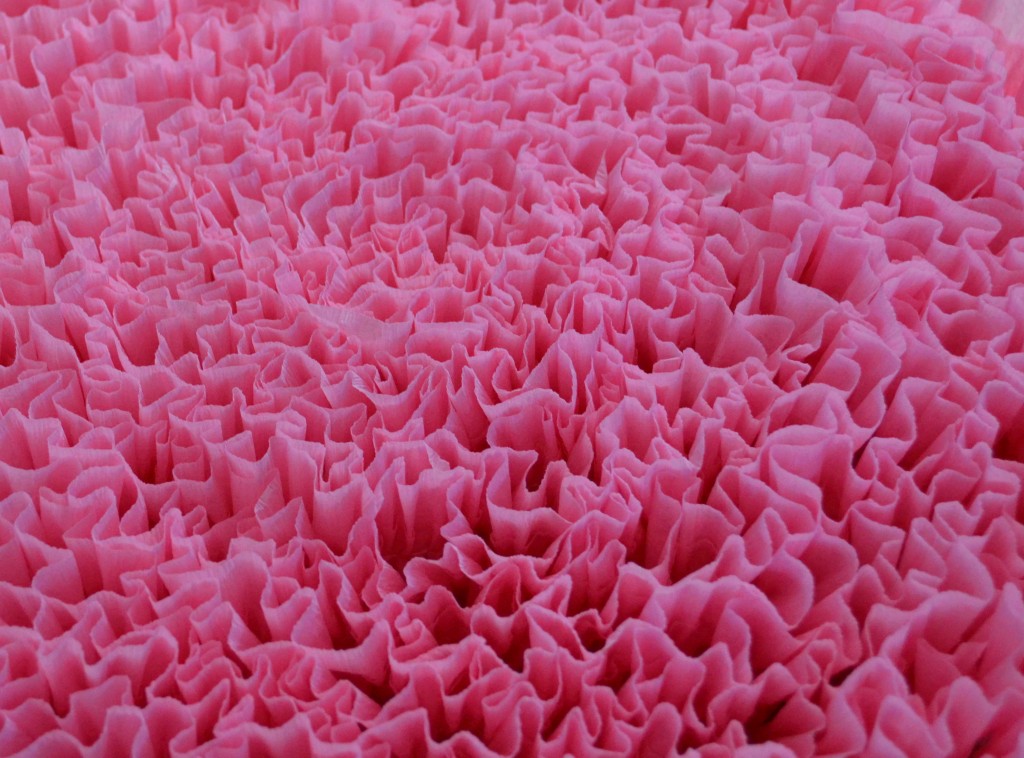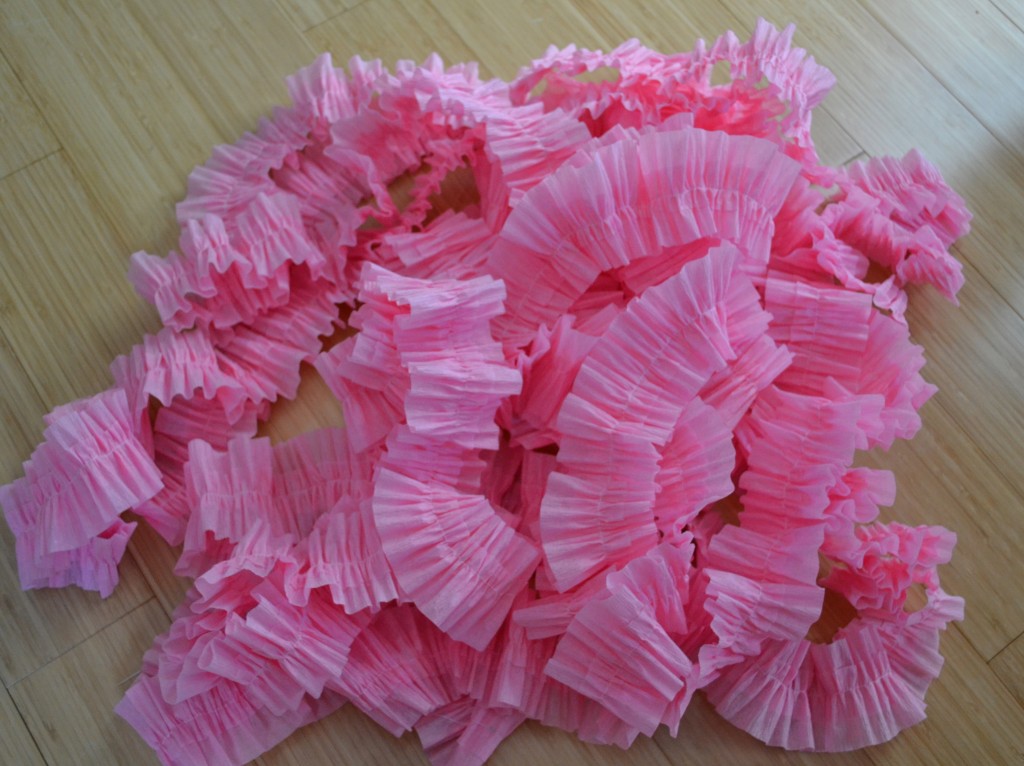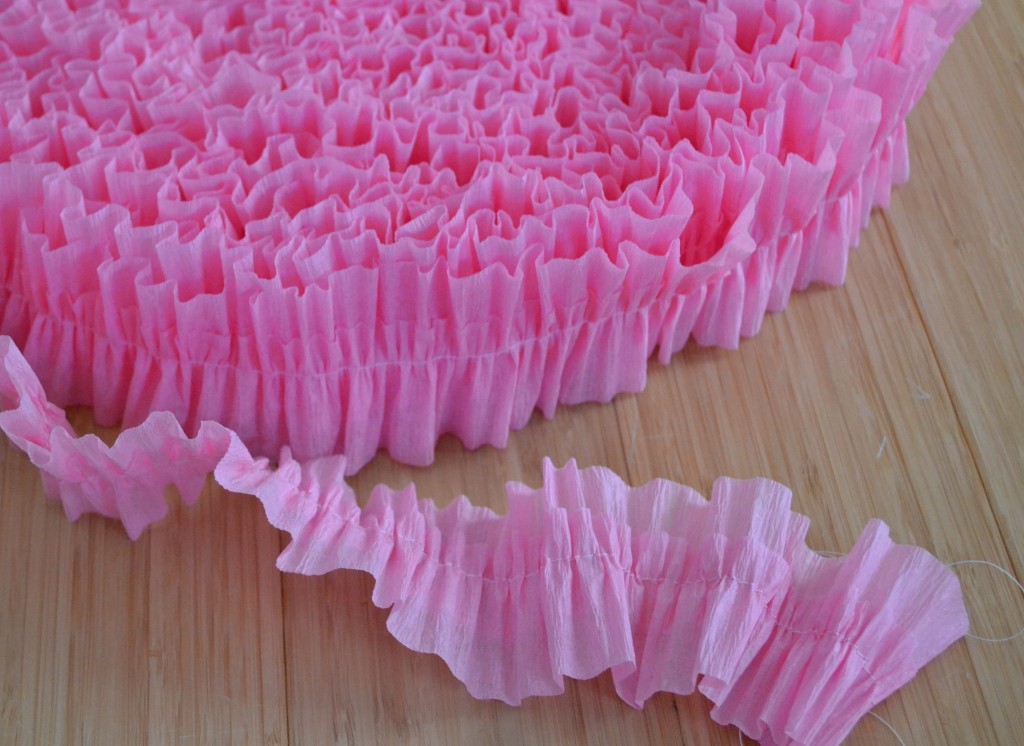 I am SO excited about how it turned out. I can hardly wait to show you how I plan to use it for the party! I know it probably seems overly labor intensive but it really was very easy. One full streamer only took me about 15 minutes from start to finish. In my opinion, totally worth the effort!