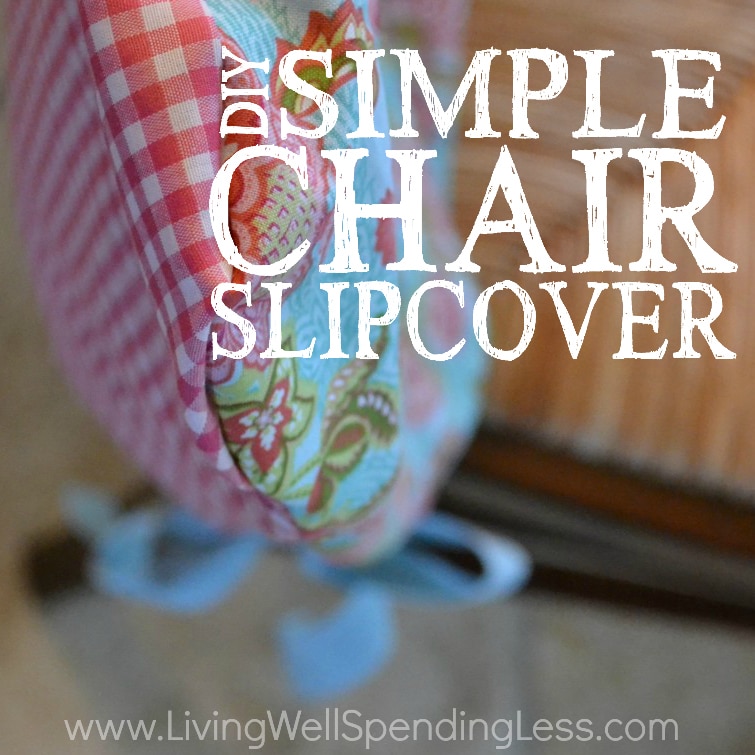 I saw this chair cover awhile back & absolutely loved the concept but didn't really have a specific occasion in mind. Then, as I was wandering around Walmart one Sunday evening I came across some cute fabric on sale for $2 a yard & immediately thought of the chair cover. At that point, I was still struggling mightily with Princess Tea Party ideas so I figured any idea was better than none and decided to just go with it.
(For the record, Sunday evening is not the best time to try to buy fabric at Walmart. There was no one working in that department, and no one in any other department knew the correct procedure for cutting fabric. I finally ended up getting assistance from the very nice gentleman in charge of the paint & hardware department, but it took awhile.)
I really didn't have a clear idea of how I was going to make the chair covers until I started. Like my pillowcase dresses and table runners, it was more of a "let's wing it and see how it turns out" kinda project. I'm not really one for following instructions. 😉
Luckily it was pretty simple sewing project. My biggest problem was actually just cutting a bit too much fabric for the first one. Otherwise it was easy-peasy and I had all four done within an hour and a half.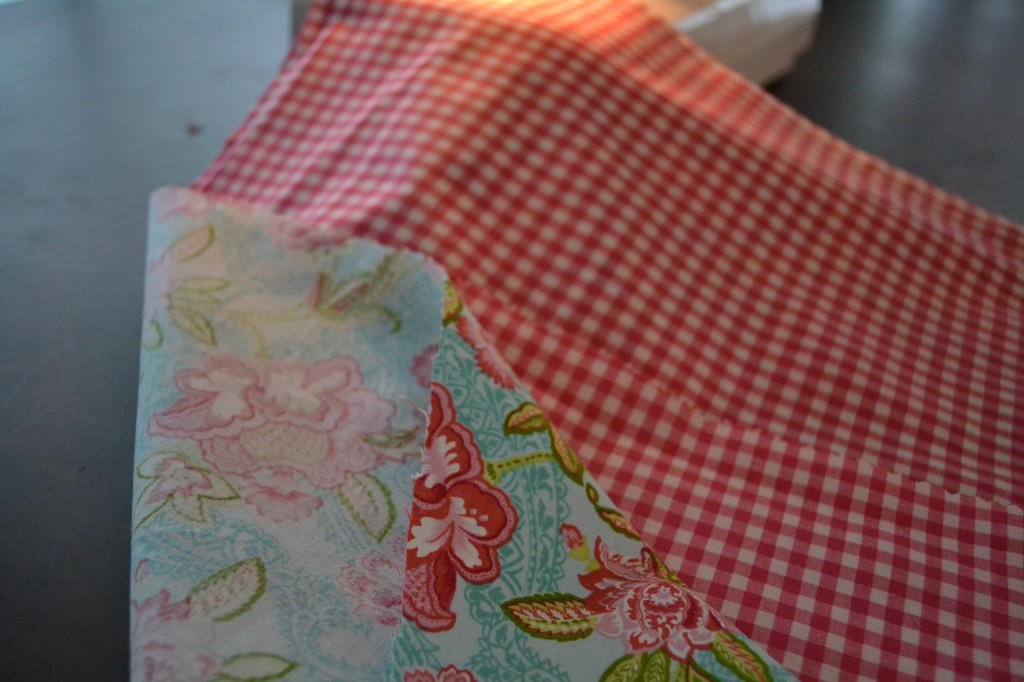 Step 1: Measure chair back and cut two identical pieces of fabric to size. I used contrasting patterns but you don't have to.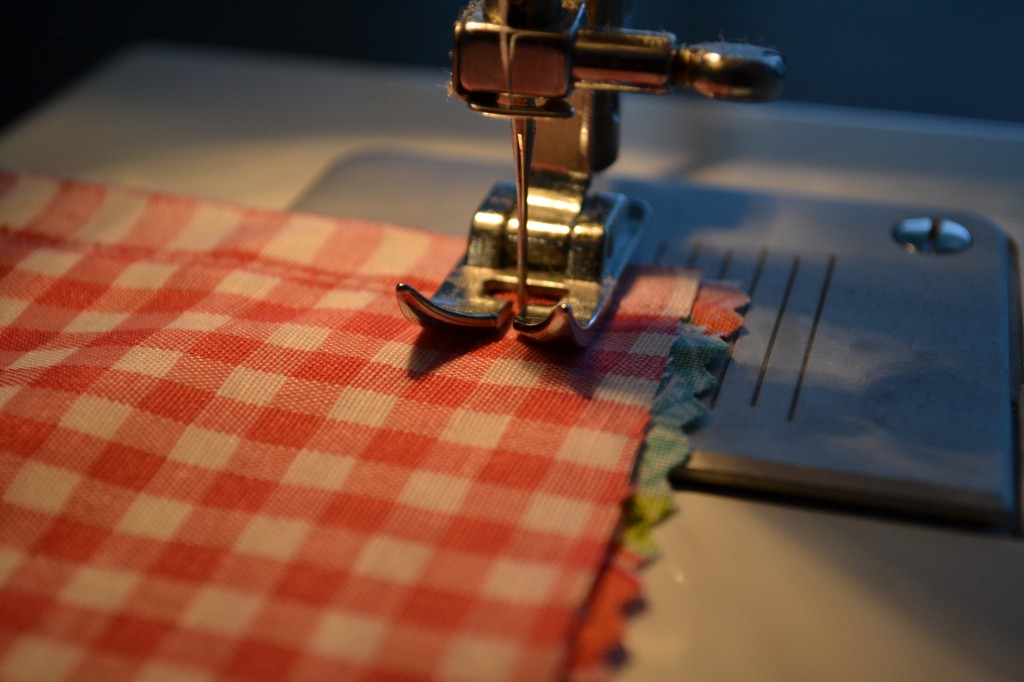 Step 2: With 'good' side of fabric facing in, sew two long sides and one short side to make a large sack.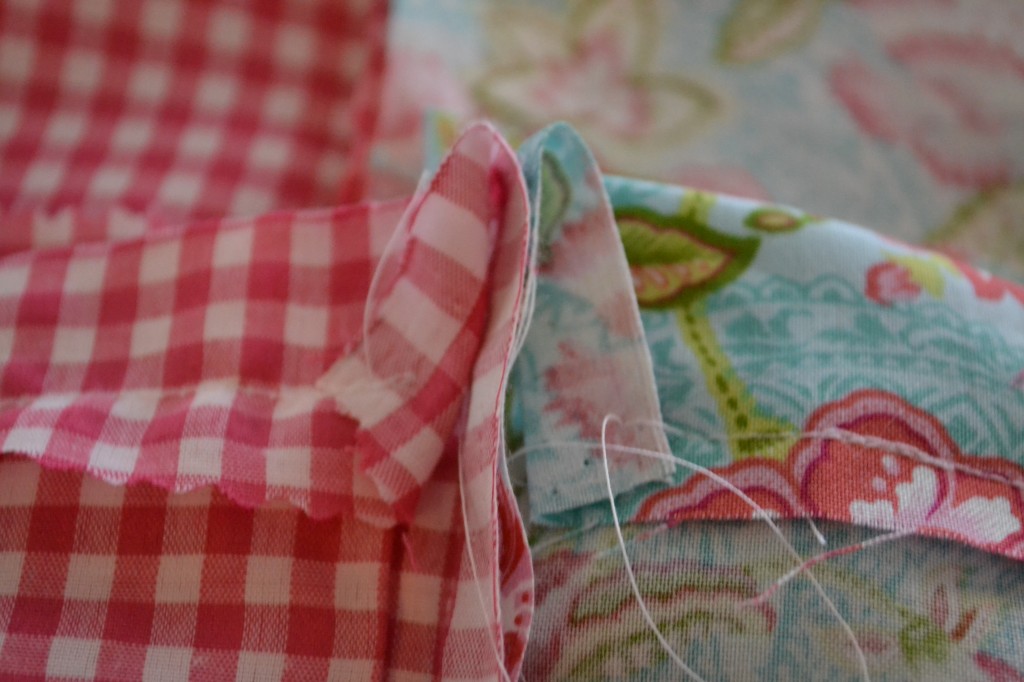 Step 3: Test sack over the chair back to make sure it fits at this point, and measure the point at which the back of the chair meets the seat. Fold the fabric over & iron in place. Sew edge, leaving about a 1″ margin. Be sure to leave an opening by each seam.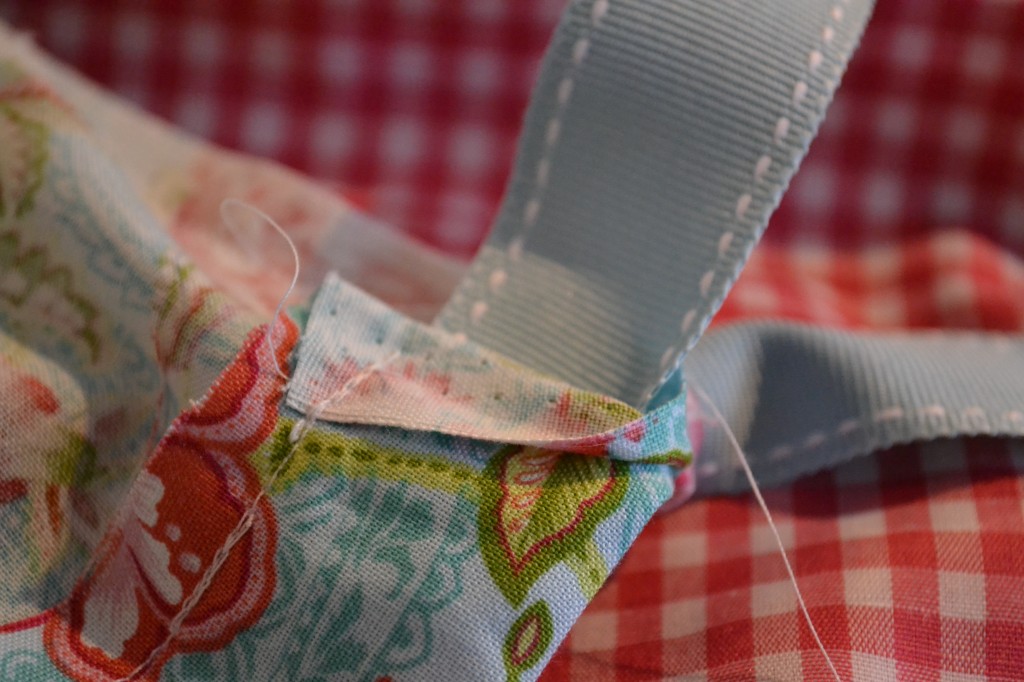 Step 4: Cut two lengths of ribbon long enough to fit through chair cover and tie at the side.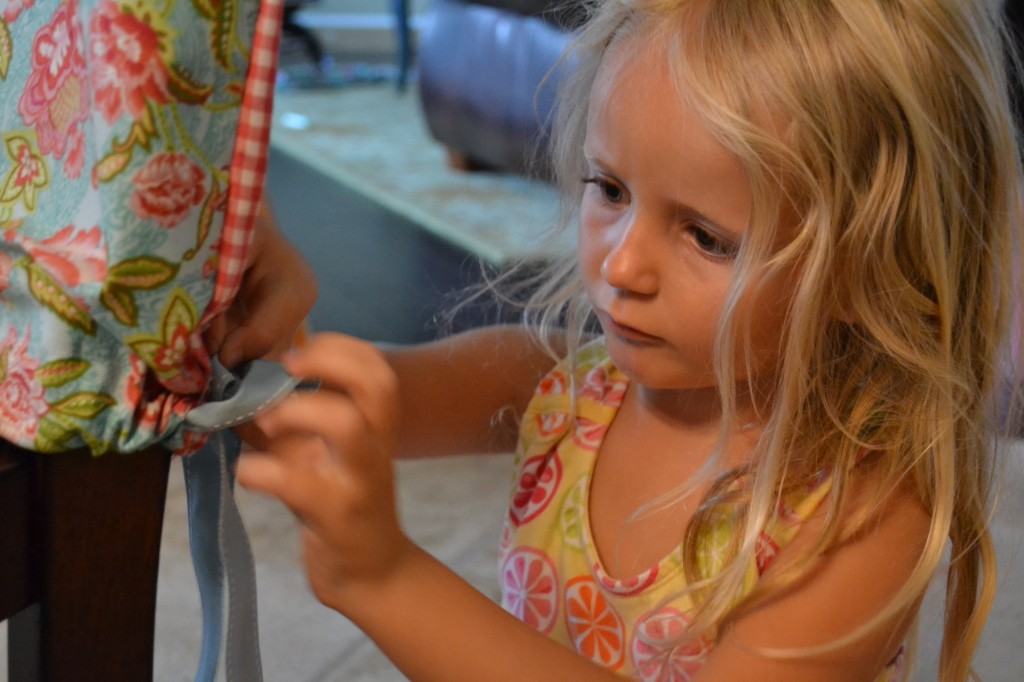 Step 5: Pull through bottom of chair cover, then place cover on chair and cinch & tie ribbons. Voila, you're done! How easy was that?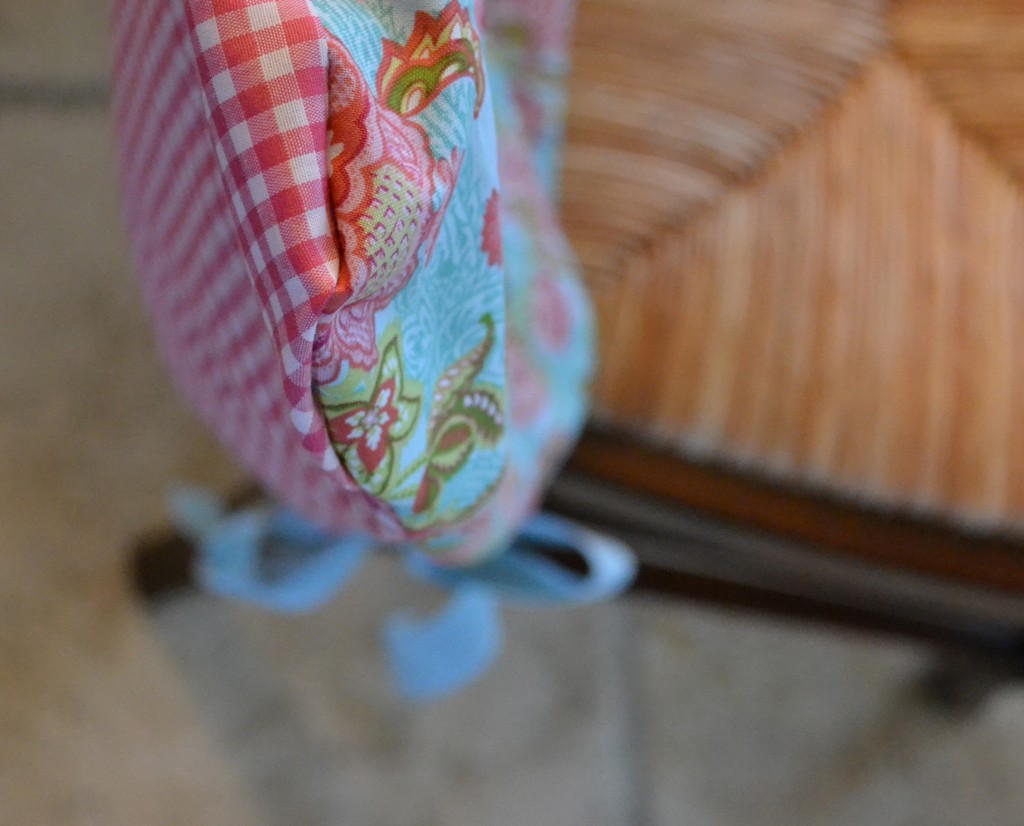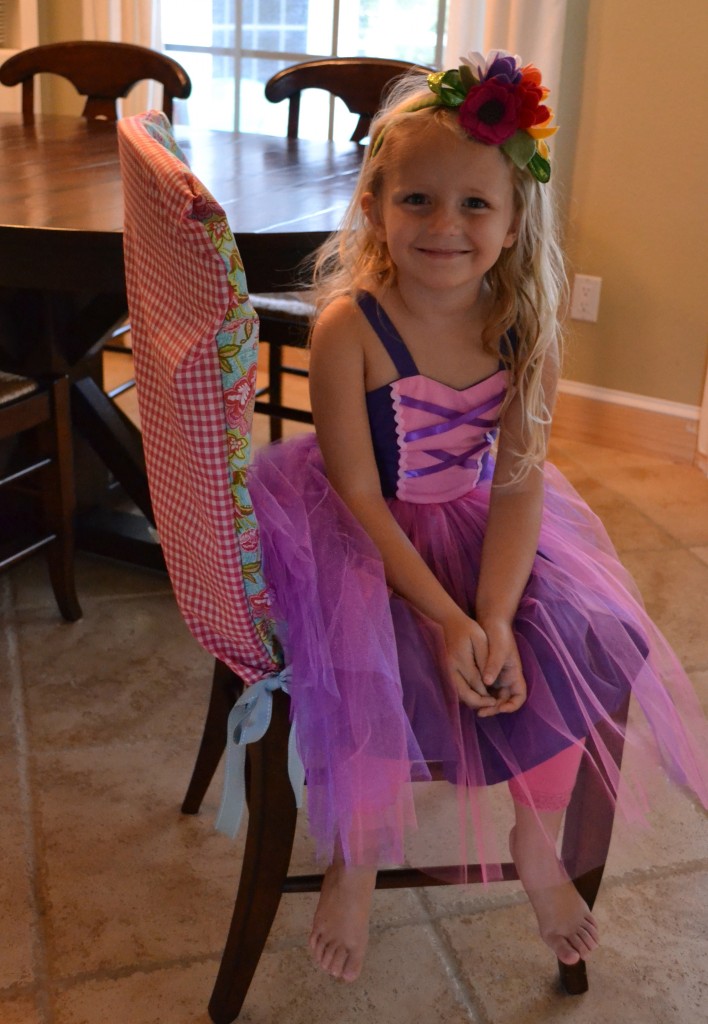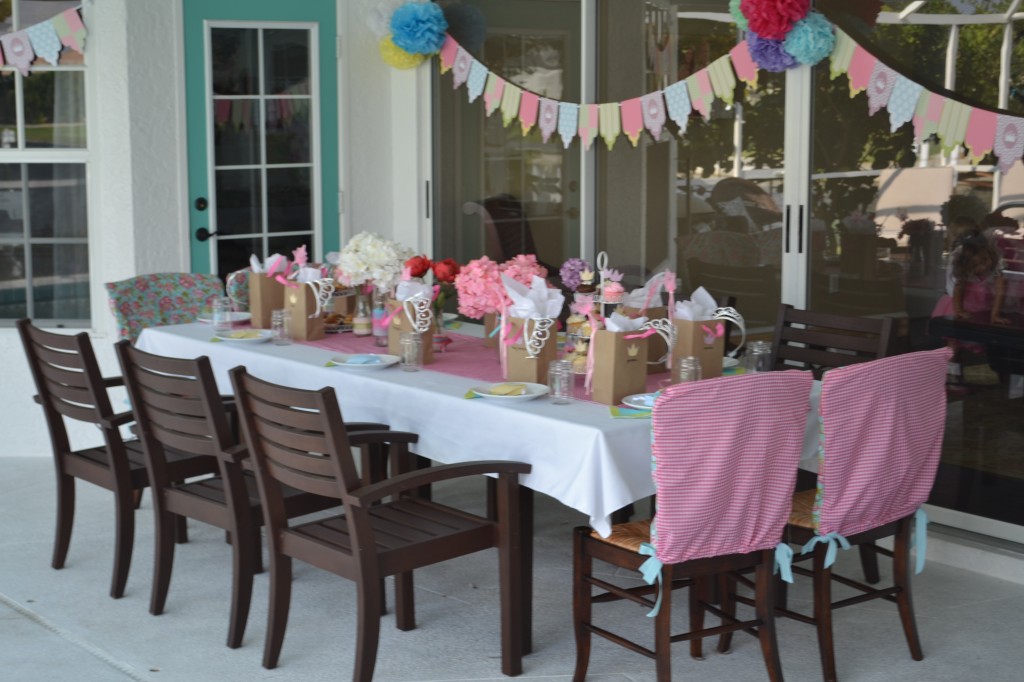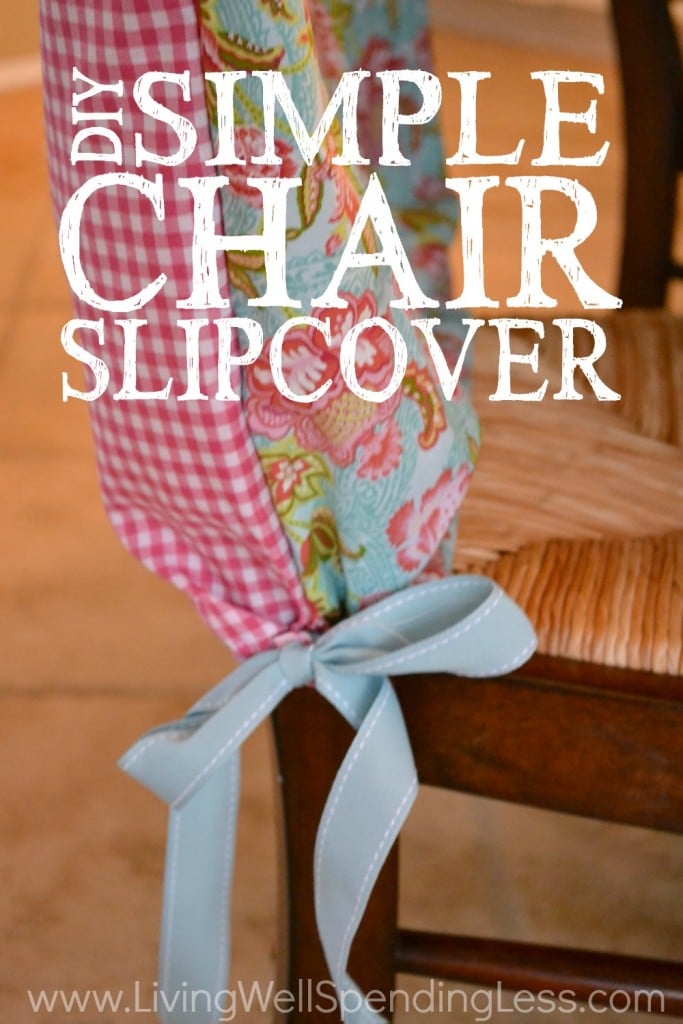 TAKE BACK CONTROL OF YOUR HOME LIFE
---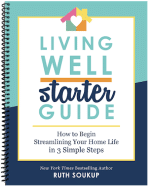 Ever feel like you just can't keep up? Our Living Well Starter Guide will show you how to start streamlining your life in just 3 simple steps. It's a game changer--get it free for a limited time!
If you love this resource, be sure to check out our digital library of helpful tools and resources for cleaning faster, taking control of your budget, organizing your schedule, and getting food on the table easier than ever before.