Have you ever been embarrassed? I don't mean doing something embarrassing, like tripping over your own feet or having a piece of toilet paper stuck to your shoe –I think we've all had a few cringe-worthy moments we'd like to forget–but have you ever been intentionally put down or mocked by someone else?
A few months ago I attended a conference where I was deliberately and very publicly humiliated by two of the speakers. These guys were both strangers, but one was a blogger who I had read and admired for some time. In fact, I had actually been really excited when they sat next to me at dinner the first night of the conference. At the table we had enjoyed a lively, somewhat heated discussion about blogging, a subject we were all clearly passionate about. It ended by agreeing to disagree.
Or so I thought.
Until, of course, one of them chose his moment on stage as an opportunity to call me out and viciously mock my ideas. It wasn't a debate, and I had little choice other than to sit there and listen to him make fun of me. I found out later that he and his friend had carefully plotted this chance to make me look like a fool.
At first I was mortified.
And then I was angry.
But then, as I calmed down and the initial sting of embarrassment faded away, I began to feel sorry for both of them.
You see, these two guys seized an opportunity to put me down when they were already holding all the cards. I was nothing to them. Not only wasn't I speaking, I was basically a nobody at this conference. They were the ones everyone was there to see.
Humiliating me only made them small.
On the flight home I replayed the scene at dinner over and over again in my head. I wondered what I could've done differently. I had genuinely tried to be helpful, to share a few tips that had worked really well for me, and in the end, I was scorned for it. The advice I gave them was sound, and it might have actually helped them, but they were more interested in proving they were right than learning something new. Ultimately I decided that I wouldn't have changed a thing.
Even more importantly, however, I realized that I don't want to be small.
I don't want to live my life being petty or mean-spirited, arrogant or smug, jealous or insecure. I don't want my life to be about putting others down so that I can feel big. If that means I am vulnerable to criticism or that people will take advantage of me or even call me a fool, then so be it.
On the back of my napkin I wrote down five reminders to myself:
Be humble.
Be generous
Be kind.
Be encouraging.
Be forgiving.
It wasn't so much a set of goals as it was a creed, a motto for how to live my life, a list of the five characteristics I most want to display to everyone I come across, five words I want to embody this year and every year. I wish I could say it was original material, but the reality is that it comes from a source so much bigger than me.
Because the hard truth, that truth I don't always want to admit, is that I am small.
I am often petty and jealous and mean-spirited and insecure. I too can be arrogant and smug. When it comes right down to it, I am deeply flawed and hopelessly weak. Quite frankly, I am a mess. We all are.
We are nothing without Grace.
In my morning devotions over the past few months, the one verse I keep coming back to over and over again has been 2 Corinthians 12:9: "My grace is sufficient for you, for my power is made perfect in your weakness."
Our weakness, our flaws, and our insecurities are nothing more than God's opportunity to shine. All that we do, all that we are, anything we might manage to accomplish in this life, comes from him and can only be for him. It is never about what I can do, but about what HE can do through me. I am imperfectly weak, but he is strong.
And it is because of that grace that I am deeply humbled, knowing nothing I could ever do compares to the gift I have already been given. It is because of that grace that I will strive to be generous and kind, if only to share just a tiny piece of the generosity and kindness that has been shown to me. It is because of that grace that I want to be encouraging, to show the path out of despair that I have found. Finally, it is because of that grace that I can forgive just as I have been forgiven. Even those that mock me.
His power is made perfect in my weakness. That grace is good enough for me.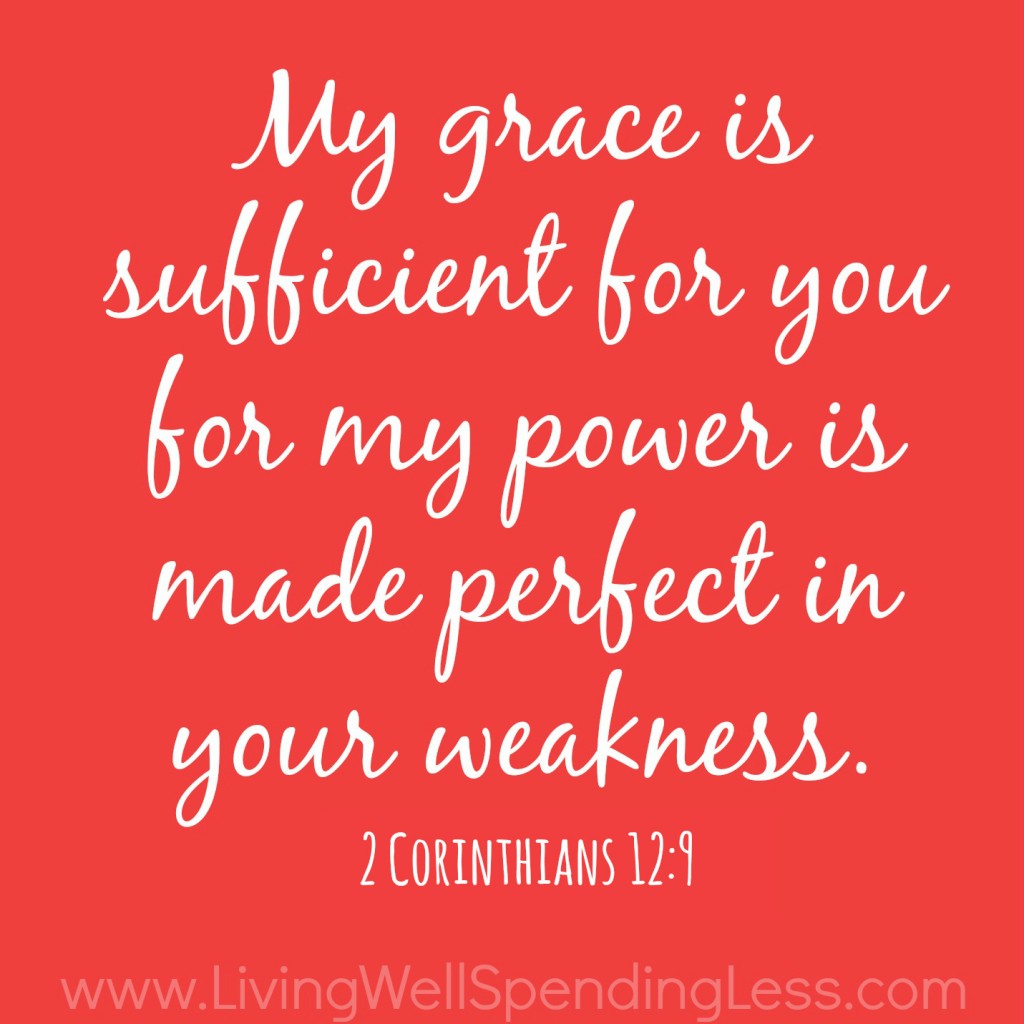 * * *
Have you ever had someone embarrass you? What did you do?
TAKE BACK CONTROL OF YOUR HOME LIFE
---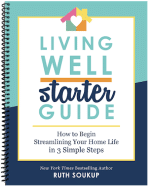 Ever feel like you just can't keep up? Our Living Well Starter Guide will show you how to start streamlining your life in just 3 simple steps. It's a game changer--get it free for a limited time!
If you love this resource, be sure to check out our digital library of helpful tools and resources for cleaning faster, taking control of your budget, organizing your schedule, and getting food on the table easier than ever before.