My daughter begins high school this year. Even typing the words makes me slightly uncomfortable and nauseated. Those of you who have already walked this path (and have children much older than mine) might dismiss the difficulty of my admission that the babe I once held is navigating through her final four years of life lived in our home as unremarkable. Those with much younger children could feel like this reality exists a million miles away for you (I assure you, it goes much more quickly than you'd think). In less than two months, she'll change schools and up her academic requirements. I'm both wildly excited and a little bit terrified at this beginning of the end.
About a month ago, my husband Brian found himself shocked at the notion of this new stage of parenting and family life. "Four more Spring Breaks," he mumbled. "Four more fall breaks, four more summer breaks, four more Christmas breaks." The time, it seems is a little bit fleeting. Obviously, we'll still be able to see Anna after she moves on from our home. It's not like she'll pack her bags for Siberia immediately following high school commencement. Oh God, please don't let her move to Siberia after high school graduation. Can you really fault a mother for such prayers? But we instantly came to the recognition that we'd like to share a bigger part of the world with her and we'd love to make some family memories traveling, making the most of those ever quickly passing school holidays before they vanish before our eyes.
Years of focusing on paying off debt ($127,482.30 to be exact) honed our ability to get along without weekend getaways or fancy trips. Now, four years on the other side of that mammoth goal, we've taken a few debt free vacations. Taking a trip that is unfettered by the use of credit or the fear of overspending puts the "reeeeelaaaaax" into relaxation. You don't return home in a tizzy, scurrying off to sell a kidney to repair the damage you've made on your bank account.
I often get asked if it is really possible to vacation without debt. Absolutely. Here's how we're beginning the path to make some family memories and kick back, without sacrificing our financial goals or spending money we don't have.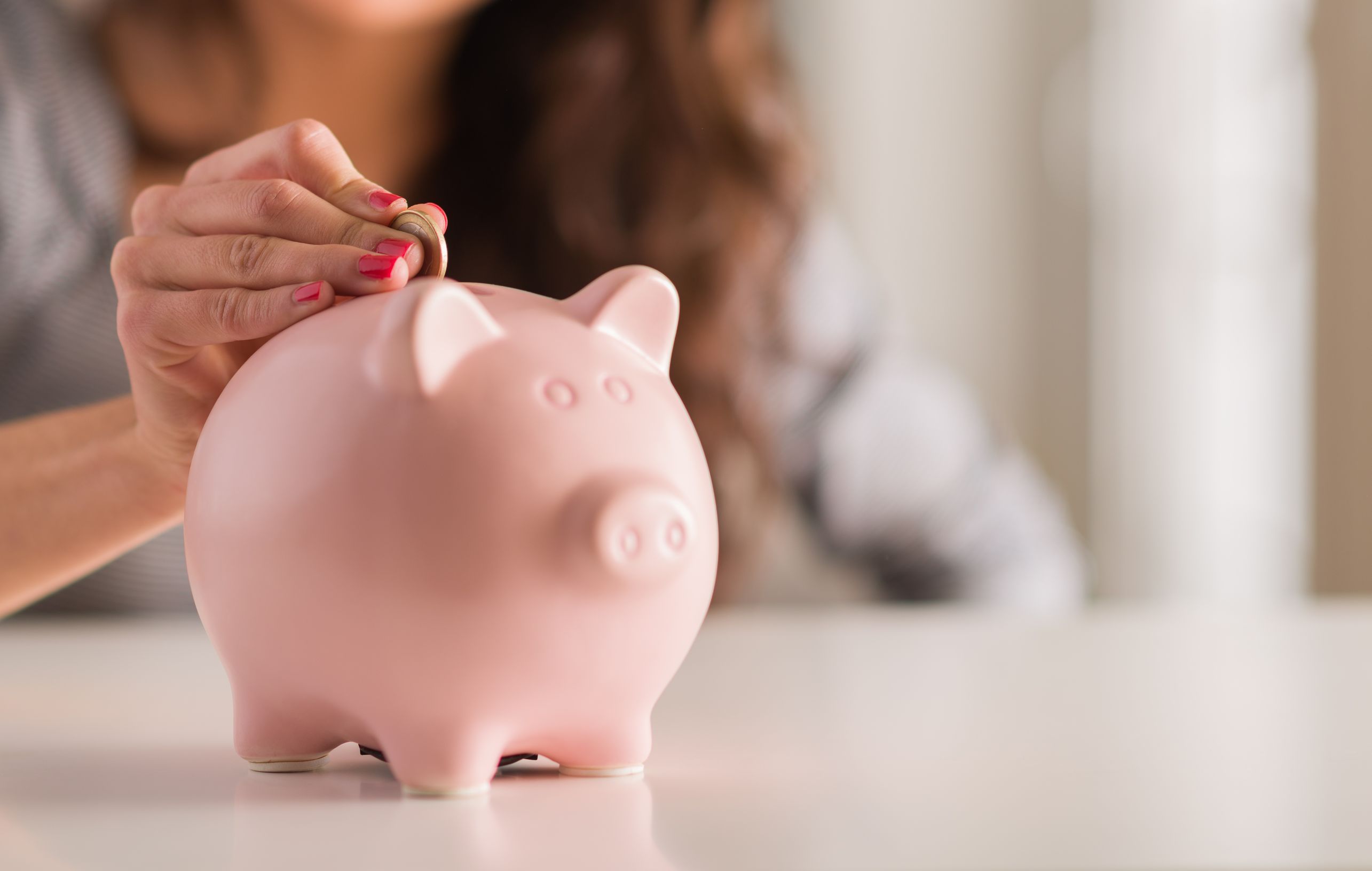 Begin By Establishing a Savings Account
If you plan on taking a trip without charging it on a credit card, you need to do plenty of advance planning. Spontaneity and debt free vacations aren't exclusive; however, few of us have an extra thousand dollars laying around when we get the itch to jet away. Our family unit functions on less than we make. About half of our income is used for living – to pay our mortgage and utility bills, to feed and clothe our family, to tend to the maintenance of our cars and home, to cover the cost of gasoline, insurance, kids' activities, and everyday living. The second half of our income we meticulously save – for retirement, in college funds, in a health savings account, and more. In fact, we have more savings accounts than you can shake a stick at – an emergency fund for when crisis comes, a fund for gifts and to be generous when a need arises, a fund for Christmas, a fund to purchase a new car, and a vacation fund.
When income that we don't use for living arrives, I quickly parse out percentages into the proper accounts. My mantra has long been "If you leave any extra money in your checking account, it will grow legs and walk to Target." And so, I cannot emphasize enough that time is of the essence when it comes to saving for vacation. For our budget and needs, we settled on 7.5% of the extra income to be deposited into our vacation fund until it reaches the amount we need for a set trip. That means if I we receive $100 (our income fluctuates and isn't always predictable), I literally transfer $7.50 into the designated savings account. It sounds ridiculous, but we paid off debt $0.19 at a time and we have saved for more than one debt free vacation in equally small parts.
You could save for your debt free vacation by collecting money in a jar or setting up a specific bank account. You could save whatever percentage of income you'd like. Depending on where you're going or what you're doing, the destination may even have a savings plan of their own. I love the Disney Vacation Account where you might be rewarded with up to $500 in Disney gift cards for saving your own money to spend on your own vacation over time, depending upon how much you spend. Read how the program works here. Those gift cards can be used on dining, souvenirs, and more when you're in the park.
If your income is stretched to its limits already, get creative on funding your trip. Hold a garage sale. Pick up an extra short term job. Take items to consignment sale or shop. Sell old books on a site like half.com. Put that treadmill on Craigslist. Or scale back on your lifestyle. Give up restaurants for a set period of time or cut your cable bill, putting the money you'd typically spend toward your vacation.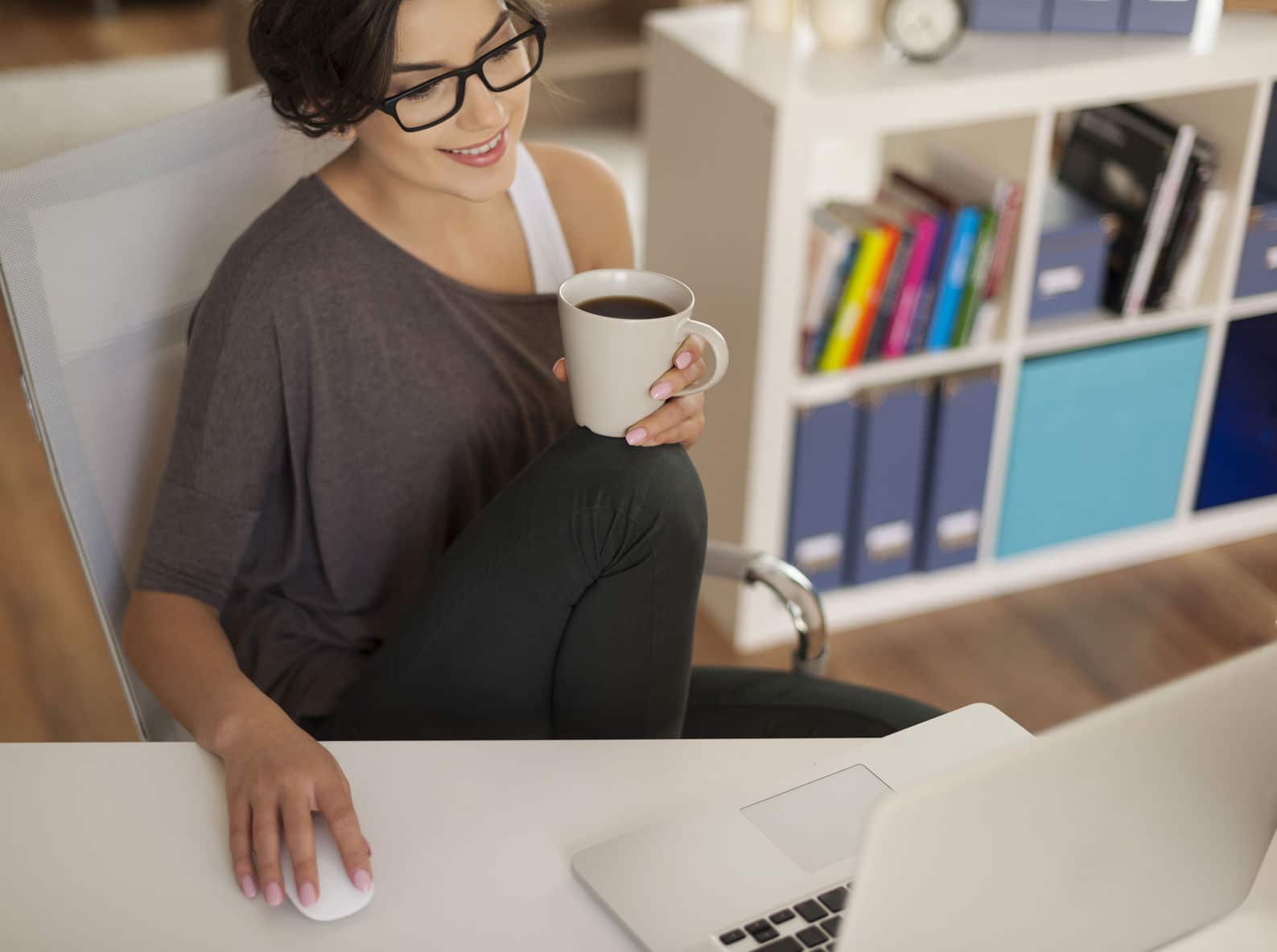 Research Your Destination
Before you book your flight or hold your hotel room, you should be an expert on your destination. This again, requires advanced planning on your part. I often head to Pinterest to scour for money saving posts on places we'd like to visit. However, even a simple Google search can yield a great results. Is it most advantageous to visit an all inclusive resort or pay as you go? Should you stay at a hotel or rent a home? What are your food options? Are there extra attractions of historical or entertainment value nearby? Begin bookmarking sites online or creating a special Pinterest board with options for lodging, travel, attractions, dining and more.
If you know someone who has recently traveled to your desired vacation spot, set up a time to ask them questions about their trip. What did they love? What did they wish they would have done? What can you skip? Most people love to share the ins and outs of their experience, giving you valuable advice. You could also consider a travel agent (especially if you're planning a trip abroad) but keep in mind any potential fees or added expenses.
I always love to visit a city's Convention and Visitor's Bureau (CVB) or Convention and Visitor's Association (CVA) for local tips and calendars – many which include free events in and around the area you're visiting.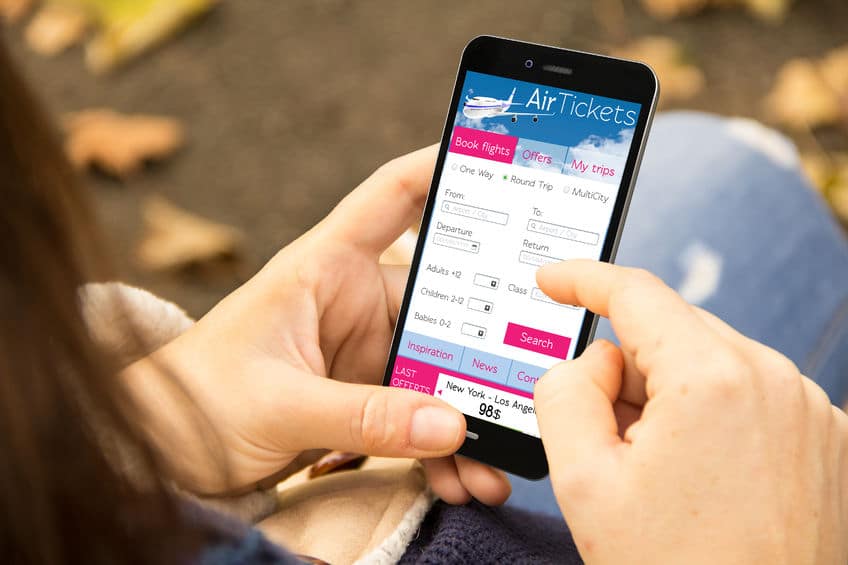 Time Your Booking
Getting the best deal requires a fine art of timing when you book your travel plans. The best deals on flights are found further out in advance. Researchers claim the best prices are to be found around three months in advance of your trip. Try to book less than a month from your departure date and the rates skyrocket. Similarly, discount hotel booking sites like Hotwire and Priceline increase in rate the closer you get to your travel date (by the way, I love to use the online forum BetterBidding.com to get an estimation of where we're staying when I use these sites).
On the contrary, if you plan on renting a home, you might score a much better deal if you wait until the last minute to book your stay. Privately owned homes listed on VRBO or Home Away would rather take a lower offer than have a vacant rental, so there may be room to haggle if you wait things out. Of course you run the risk of having fewer availability so this might not be the best option for you.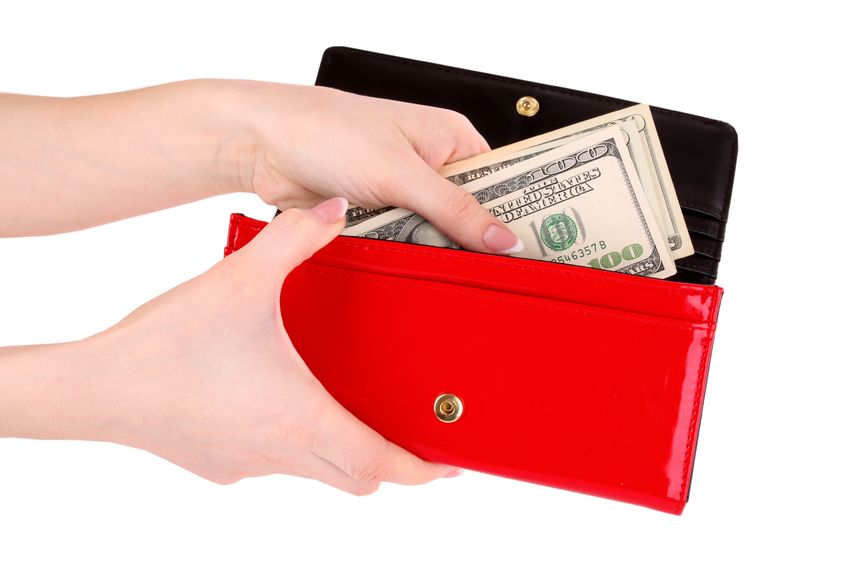 Use Cash or Gift Cards While Traveling
Last year, we traveled to Walt Disney World in Orlando. I chose to both book the entire trip and budget our daily dining, souvenir, and entertainment budget with Disney Gift Cards. I purchased the cards at Sam's Club where you can get $150 for around $142. You can also score a great deal using Target's Red Card (Debit of course!) or Kroger's Fuel Rewards programs. This strategy is two fold. Not only do you save money on the face value purchase, but carrying the gift cards instead of using debit or the ever-so-tempting "charge to your room" option, helps set up boundaries on your spending. You could achieve the same goal by bringing cash only to spend or purchasing gift cards for other destinations. This way, you stay exactly in your budgeted amount rather than dipping into your checking account.
There are plenty of other ways to save money on vacations – purchasing souvenirs ahead of time, staying with friends and family along the way, and bringing your own water bottles or snacks instead of dining out. However, determining exactly how much you will spend, saving that amount in full, and setting realistic expectations for yourself and your kids are the best way to vacation debt free. While not overly complicated, all of the above can be challenging because trips are so much fun. But you can do it! Having taken more than one trip without dipping into our checking account or charging it up, I can tell you it is worth it.
Now back to planning that fall break getaway . . .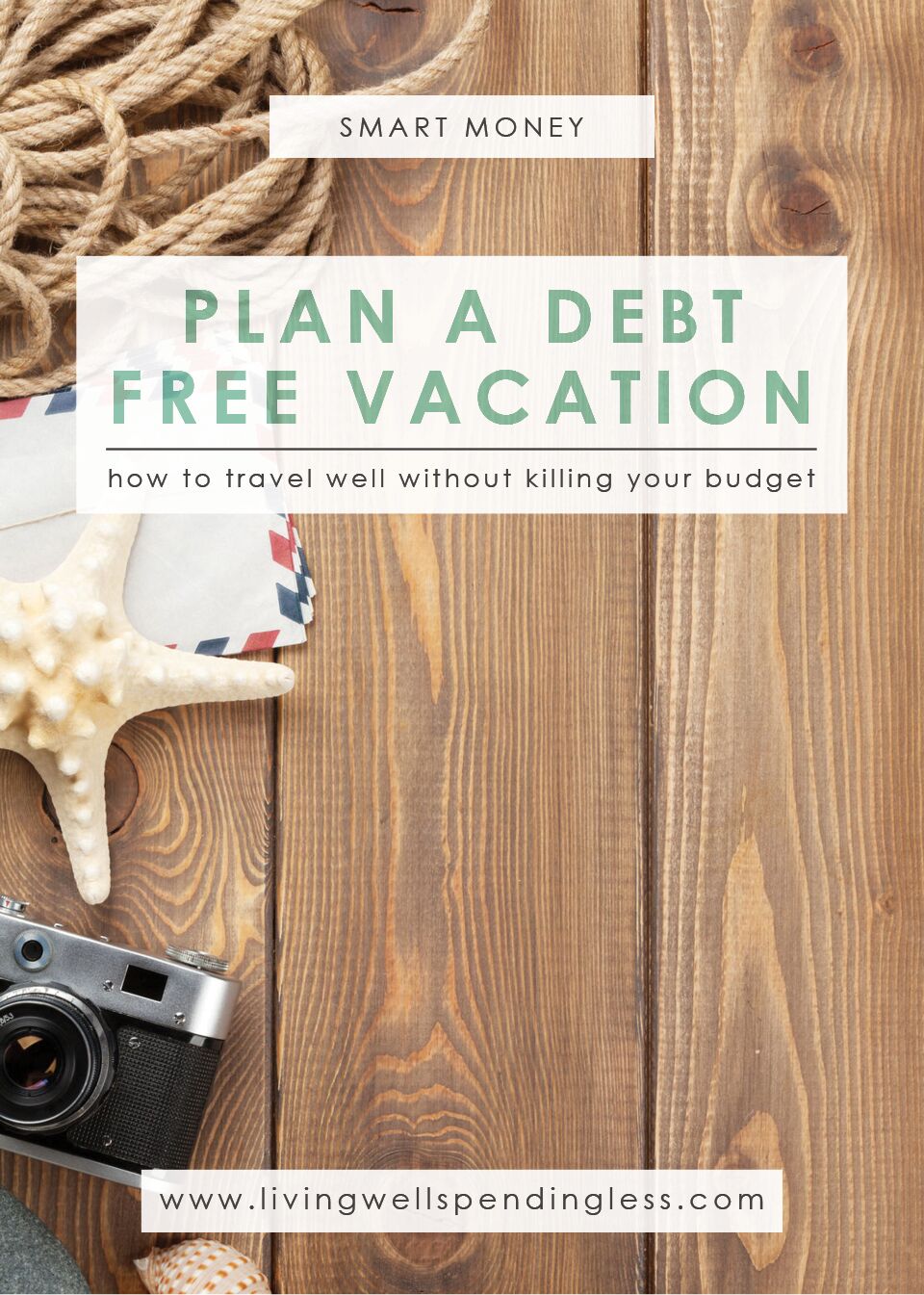 TAKE BACK CONTROL OF YOUR HOME LIFE
---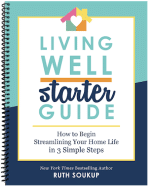 Ever feel like you just can't keep up? Our Living Well Starter Guide will show you how to start streamlining your life in just 3 simple steps. It's a game changer--get it free for a limited time!
If you love this resource, be sure to check out our digital library of helpful tools and resources for cleaning faster, taking control of your budget, organizing your schedule, and getting food on the table easier than ever before.