The Do It Scared™ Podcast with Ruth Soukup provides weekly motivation, inspiration, and practical instruction for anyone tired of settling for "good enough." Each week we tackle topics like goal-setting, overcoming procrastination, finding the time, energy & know-how for accomplishing our dreams, and overcoming the challenges that stand in our way. Don't miss an episode; subscribe here.
We'd like to think that in life there are at least a few things that we can control, but as hard as it is to accept, there really isn't that much.
You can't control what happens to you, or what people do or say to you, or how they treat you.
But you can control how you respond.
In episode 18, we featured Allison Toepperwein who in 2014, found the courage to walk away from a toxic marriage, started over again as a single mom and was diagnosed with Parkinson's Disease, all within a few months span.
You see, Allison isn't unique…bad things happen to all of us, but how Allison responded to her circumstances was nothing short of courageous. She decided that it didn't matter how bad the prognosis might be: she was going to do everything in her power to fight and she ended up participating twice on American Ninja Warrior!
Allison is an incredible example of someone who refuses to let her circumstances dictate who she becomes. She recognized that she couldn't control everything, but that she could control how she responded to the obstacles in her way.
It's tempting to blame other people or circumstances when things go wrong for us and to make one excuse after another. The thing is, it's not always easy to be in control of our mindset and the way we respond, but it's incredibly freeing! How you choose to respond is one of the most powerful decision you'll ever make.
Thankfully, taking ownership is a pretty simple thing. In Episode 25 of the Do It Scared™ Podcast, I share three specific steps we can take to gain ownership of any situation.
You see, we ultimately have the power to decide how we react to anything- and, that is incredibly empowering.
So let's talk about three very practical steps you can take to gain ownership of any situation.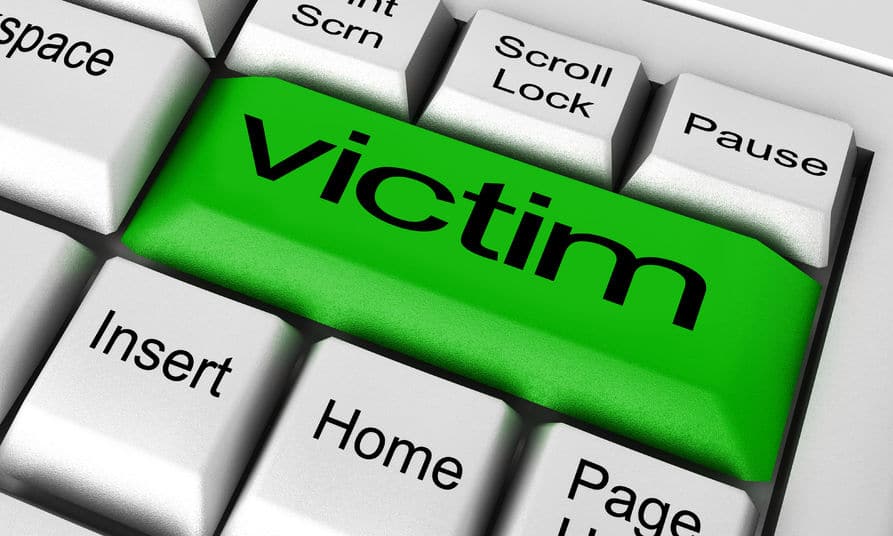 LET GO OF THE VICTIM CARD
So often, we play the victim card without even realizing it. Those rationalizations that we've made for why we can't be successful, or why we can't go after our goals and dreams, or why we can't accomplish the things we really want to do are so close to the surface, such a part of our internal narrative, that they come out before we even realize what we are saying. They are such a part of our story that we don't even recognize that we are making excuses.
But a good excuse is still just an excuse.
And as long as you are looking for a reason not to, you'll find one. Excuses come in an unlimited supply, for everyone. Yes, some people get dealt a lousy hand. And yes, sometimes life isn't fair. But when you keep playing the victim card, you are the only one standing in your own way and holding yourself back from what you truly want.
STOP WAITING TO BE RESCUED
The need for a hero and the desire to be rescued is an idea that certainly permeates our everyday lives. Because, wouldn't it be nice if we could just find someone to save us from ourselves?
But here's the problem with waiting to be rescued—life doesn't really work that way! Most of the time the people around us are far too busy trying to keep up with their own busy, chaotic, and frustrating lives to worry about saving you from yours. And ultimately, that makes waiting to be rescued just another excuse! Like playing the victim, telling ourselves we can't do something because we don't have anyone to help us along the way is just one more big fat lie.
Go be your own hero.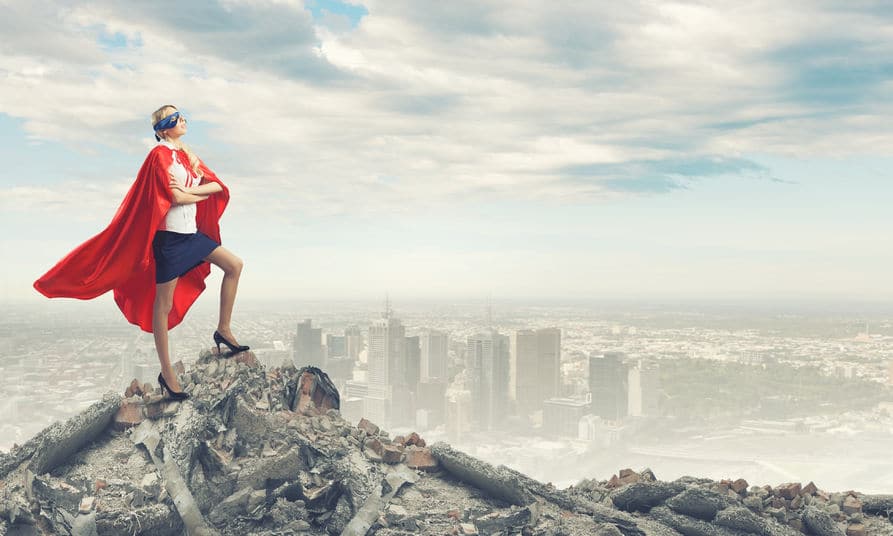 TAKE BACK CONTROL
It is human nature to want to blame other people or our circumstances when things go wrong, or when we fall short of our goals and expectations. But that's exactly why making the decision to accept responsibility for everything that happens to you is such an act of courage. It's putting an end to the excuses and saying that it doesn't matter who has hurt you, or what terrible things have happened to you, or whether you've had death or illness or tragedy in your life, whether you've had to file for bankruptcy or lost a job or are permanently disabled. It is making the daily choice to accept responsibility for your decisions, without looking for someone or something to blame. It's acknowledging the simple truth that regardless of your circumstances, you are in control of the way you respond, each and every day.
You need to take back control so that you can get where you want to be.