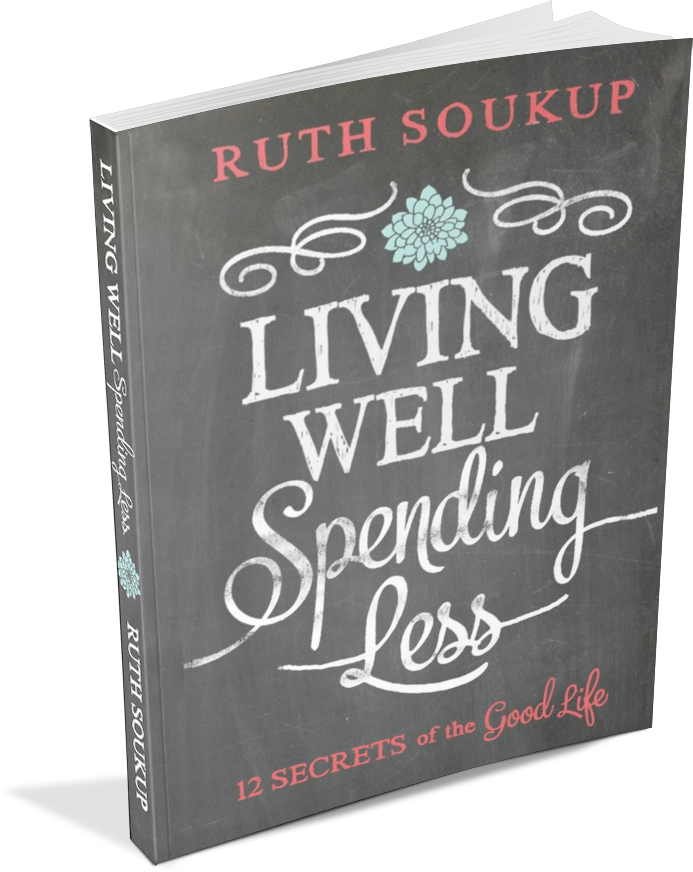 It's almost here!!! After all this time it is hard to believe that this day is finally right around the corner! Six weeks from tomorrow my new book, Living Well Spending Less: 12 Secrets of the Good Life, will be arriving in bookstores. I won't bore you with the details of how much blood, sweat, and tears went into writing this book (okay, maybe there was no blood), but I will tell you that it is a book that I am so, so, SO excited to share with you all!
It was written for every woman who currently feels overwhelmed or stressed out with a life—or budget—that seems out-of-control. It speaks to the mom who is struggling to balance all the demands of her day-to-day life with the pressure to keep up with the all her friends. It is a practical guide for those of us who long to pull ourselves together but sometimes feel unsure of how to manage all the pieces of a chaotic life. It is the step-by-step guide to creating a life of meaning and joy we've all been waiting for.
Friends, I don't want to sound overly dramatic, but I honestly believe the content in this book is life-changing. It offers a new way of looking at your home, your goals, and your finances, as well as practical, easy-to-implement ideas for making real and lasting changes in the key areas your life.
It won't be available in stores until December 30th, which is perfect for starting the New Year off on the right foot, but not so perfect for giving it as a gift to all your friends. Luckily, I have an awesome solution for that! Right now, when preorder your copy of Living Well Spending Less: 12 Secrets of the Good Life, you can get these awesome preorder bonuses right away. That way you'll have something great to give right now, plus something even better to share later!
ORDER 1 BOOK:

When you order one book, receive this beautifully-designed, ultra-practical digital home planner. With pages for yearly, monthly, and weekly goal-setting, plus pages for planning your schedule, setting your monthly budget, and keeping track of important dates, phone numbers, and passwords, this amazing tool is the perfect way to implement all the practical tips found in the book.
You'll receive instant access to the digital file plus instructions for how to assemble it. You can even have it coil bound at your local office supply store for just a few dollars to give it as a gift this Christmas!
ORDER 2 BOOKS:
When you order TWO books (one to keep and one to give!), you'll receive instant access to our digital home planner PLUS instant digital access to this gorgeous original artwork from popular watercolor artist Ruth Simons of Gracelaced.
Ruth's exquisite artwork features inspirational quotes and scripture verses, and her waiting list for custom art is usually several months long. Her 8×10 fine art prints normally retail for $16.00, which makes this an amazing value! This beautiful chalkboard print makes the perfect Christmas gift for anyone on your list and you can let them know the book will be coming soon! (We recommending printing using your highest resolution settings on linen card stock for a beautiful gift that will knock the socks off of everyone you know!)
ORDER 5 BOOKS:
When you order FIVE books, you'll receive both instant access to our digital home planner AND instant digital access to our original artwork from Gracelaced PLUS a limited edition Secret 13 Key pendant from Cents of Style.
This stylish gold necklace has a 30" chain and is the perfect reminder that you already hold the key to the Good Life in your hand. Please note that quantities of this special necklace are extremely limited! To find out more about Secret 13 and our INCREDIBLE essay contest (the prize is an all-expenses paid cruise for 4 on the Carnival Sunshine!!), click HERE.
Here's How to Get Your Bonuses:
First,

 preorder your book or books from your favorite retailer

—it is currently available at 

Barnes & Noble

, 

Amazon

, 

Books a Million

, or ChristianBook.

com

.
Snap a picture with your phone or take a screen shot of your purchase receipt.
Fill out the preorder form found HERE.
Our team will send out your bonuses right away!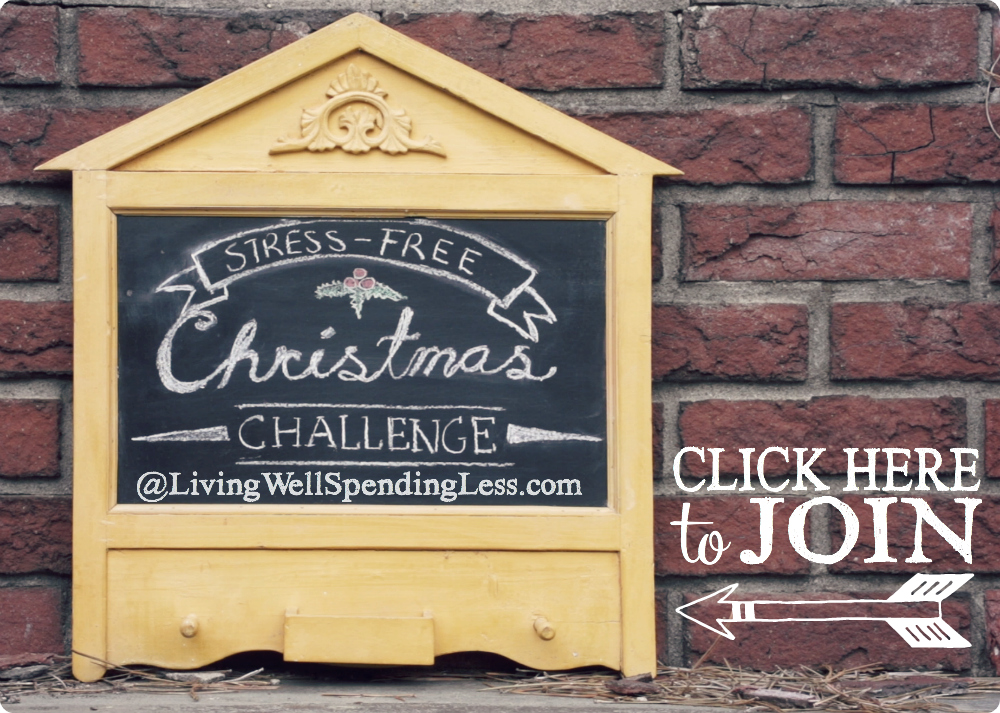 P.S. If you haven't yet signed up to join the 12 Days to a Stress Free Christmas Challenge, be sure to do that HERE. Each day you'll receive a short encouraging video straight to your inbox, plus a simple but powerful challenge for the day. It's free to join, and when you sign up you'll also get instant access to our Holiday Planner!