Whenever people find out that I use coupons–either from reading this blog, or just seeing me in action at the grocery store, there is one comment I hear more than anything else:
I would LOVE to use coupons, but I just don't have time for all that clipping and sorting."
But today I'm going to let you in on a little secret. Okay, well, maybe it's not a secret, per se. In fact, I've talked about it multiple times before. Whether you are just getting started or have been using coupons for years, there is a very simple method of coupon organization that can literally save you hours of time every week. But rather than write about it once again, I decided I would show you what I'm talking about.
I know you'll be very excited to hear that I made a little video.
Don't worry, it is pretty short.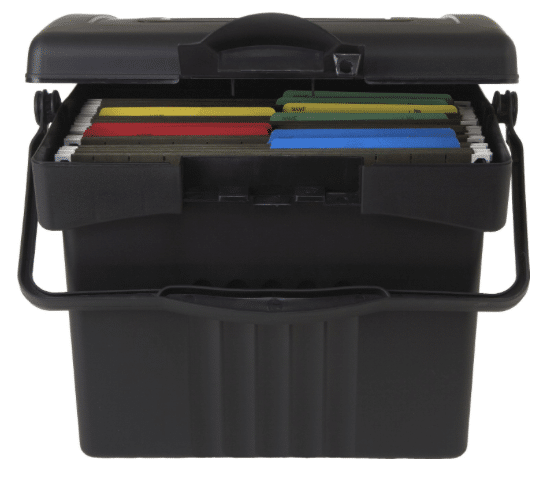 This file method of coupon organization is so fast & easy to keep organized that I still can't believe not everyone uses it. (You can find this portable file box similar to the one I use HERE.)
That said, please don't misunderstand me and think that this is the ONLY way to organize your coupons. It's not. Everyone's brain works a little differently, and everyone needs to find the system that works best for them.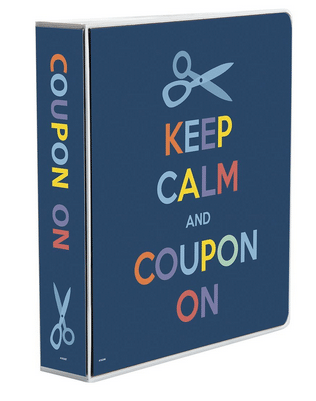 There are a lot of couponers who use a binder system. I have nothing against binders, and there are lots of great options available. (Like this Keep Calm and Coupon On one–so cute!) Even so, I don't normally use a coupon binder because I find it to be a lot more time-consuming than the filing system. That said, I would be remiss not to acknowledge that experienced couponers who use the binder system probably end up getting some better deals, especially on unadvertised specials and clearance items.
But I still prefer the filing system, and here is why:
I like to save money, but I also don't have unlimited time. The filing method of organization allows me to still see significant savings but takes a very minimal amount of time and effort to keep organized.
I get enough great deals on almost everything that missing out on a few unadvertised specials or clearance items won't make a huge difference to my bottom line.
I don't have extra time to spend looking for unadvertised or clearance items anyway. When I go to the store, I like to get in, grab what's on my list (and only what's on my list) and get out. I bring only the coupons I need for that specific trip.
For printing coupons, I strongly recommend investing in a black & white laser printer (if you currently are using an ink jet printer.) It will pay for itself within just a few months. I use an older version of the Brother HL-L2300D Black & White Printer
, which I purchased for less than $100 and have been very happy with it so far.
If you are just starting out, you should be prepared for your organization system to change along the way in order to suit your own needs. In fact, you might even find that it is possible to cut your grocery bill in half without using coupons at all! That's okay. Ultimately you just need to find what works for you & your family.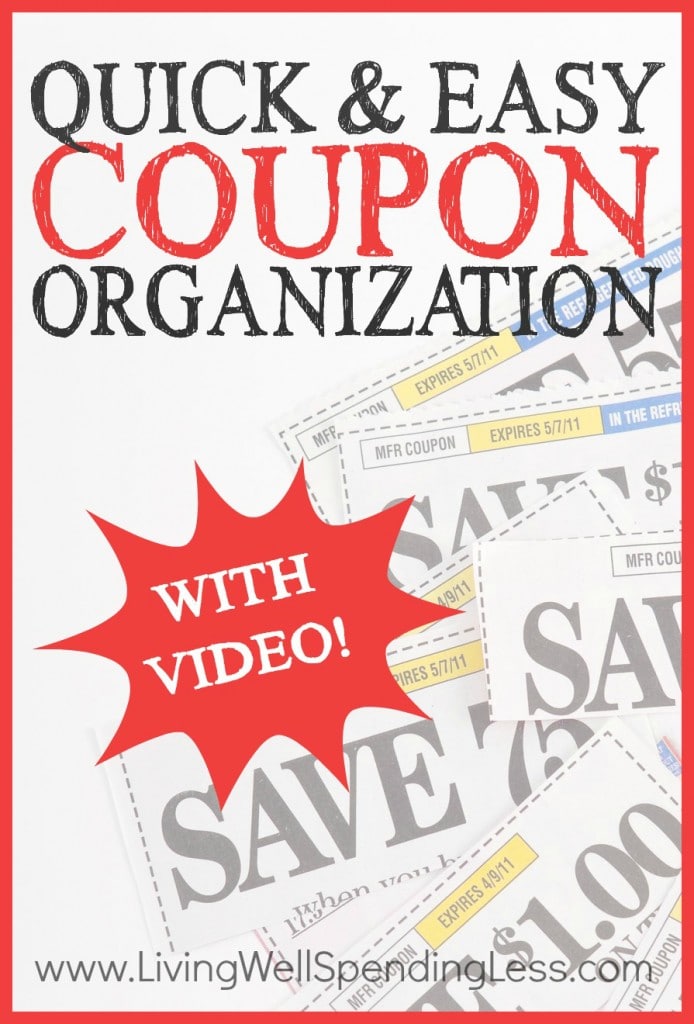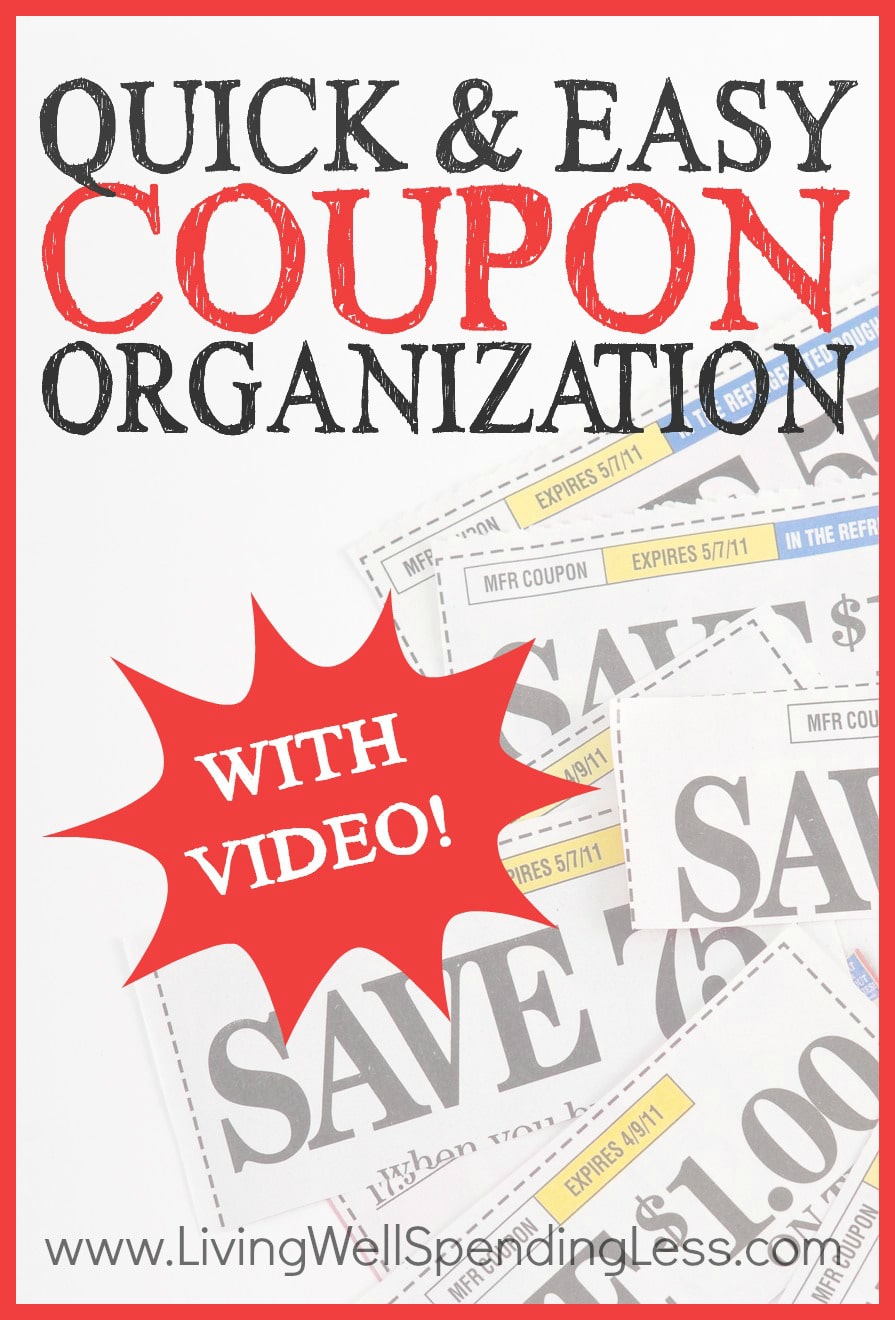 TAKE BACK CONTROL OF YOUR HOME LIFE
---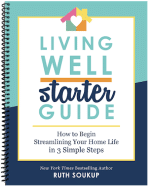 Ever feel like you just can't keep up? Our Living Well Starter Guide will show you how to start streamlining your life in just 3 simple steps. It's a game changer--get it free for a limited time!
If you love this resource, be sure to check out our digital library of helpful tools and resources for cleaning faster, taking control of your budget, organizing your schedule, and getting food on the table easier than ever before.