Hello Friends!
After more than six weeks of quarantine, and as we head towards the halfway point of the year, we're still navigating uncharted waters, not knowing exactly how this crisis will play out, or exactly when we can expect our lives to get back to normal.
And I don't know about you, but all this social distancing has reminded me of how important it is to stop and reflect every now and then. You see, it's so easy to get caught up in checking off all the things, and always on the go-go-go that we end up losing sight of what it is, we set out to accomplish in the first place.
So, in the midst of celebrating Mother's Day, Memorial Day, warmer weather, and the (albeit strange and somewhat anticlimactic) end of another school year, it's the perfect time to not only celebrate YOU but to share some of the best tools that help support you in honing in on what really matters.
Because even in the midst of this crisis, we'd love to see you simplify and pair down so you can spend time doing the things that fill you up, the things that matter most, and the things that will change your life. So praise yourself for accomplishing what you have so far (yes even the little things count), soak up all the good books, people, and beauty life has to offer and step into living a life you absolutely love. You deserve it.
Here's what you'll find in this month's issue:
HOME 101
Need a little break from the kitchen? After knowing the secrets of How to Master Make-Ahead Meals, you'll be freed up to focus on more things you want. If you'd like or are in need of really saving some pennies with groceries, I urge you to check out the 15 Things to Buy at ALDI (& Five to Avoid) – it might change your life. And as the weather becomes warmer, check out all the ways you can Spruce Up Your Yard and Patio this year that won't cost a fortune.
FOOD MADE SIMPLE
This Fruit Salad Recipe is excellent for a daily snack, to take on a picnic, to an event or gathering always! It's so darn delicious and couldn't be easier to throw together when needed. For a busy night be sure to add Grandma's Sloppy Joes to your menu rotation! Let's just say it's a definite keeper. With Mother's Day around the corner, check out our Best Mother's Day Meal Ideas – Quick + Easy , then print your favorites off, and share them with your family so you don't have to cook this Mother's Day!
SMART MONEY
This last month proved just how important it is to have our finances in order and to do just that here are 5 Powerful Books to Make Money Work for You—these books changed my life and I know they can do the same for you. And if one of your money goals involves paying off as much debt as possible this year, then you must also read 10 Smart Ways to Build an Emergency Fund, it's a life-changer! Of course, we can't forget about moms! Check out the list our team put together for Mother's day this year with 30 Fabulous Gifts for Mom under $30.
LIFE ETC.
With all that's been going on in the world, I feel it's well worth all of our time to know about the 7 Principles of Courage that can bring about a positive change in our lives. Sometimes merely looking at things from a different angle can set us on a more successful course. And as you celebrate the wonderful mothers in your life, don't forget to include yourself by planning out A Guilt-Free Mother's Day—again you deserve it!
As always, I'd love to hear what articles have resonated most with you! Feel free to reach out at ruth@ruthsoukup.com, or message me on Instagram!
Here's to taking inventory of all that really matters in your life!
xoxo, Ruth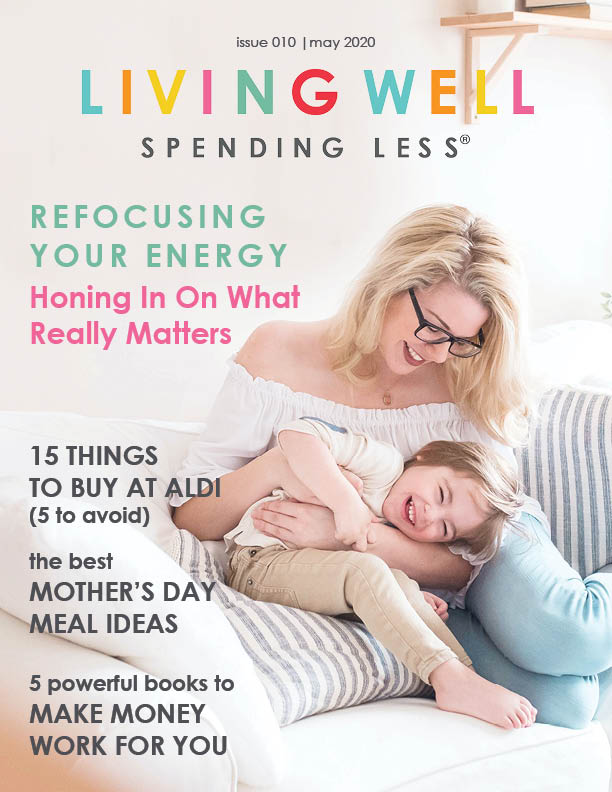 TAKE BACK CONTROL OF YOUR HOME LIFE
---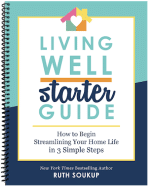 Ever feel like you just can't keep up? Our Living Well Starter Guide will show you how to start streamlining your life in just 3 simple steps. It's a game changer--get it free for a limited time!
If you love this resource, be sure to check out our digital library of helpful tools and resources for cleaning faster, taking control of your budget, organizing your schedule, and getting food on the table easier than ever before.