Remodeling can be very draining, both financially and emotionally.
We found that out the hard way last year when we began remodeling our home. Even though we were careful and tried to be cost-effective, we ended up spending far more than we anticipated. What we thought would be a fun process was in reality pretty miserable. After gutting our kitchen, re-doing our floors, adding walls & wainscoting & lots & lots & lots of paint, and living in dust and chaos for 3 months, we finally got so burned out on the process that we decided to take a break. A year later, we're still on that break!
I know we'll get to the rest of our projects eventually. Someday my kitchen might even have a backsplash, our trim might be painted, and our pictures will be hung, but to be perfectly honest, I'm in no hurry.
Hindsight is 20/20, and while I may not have followed all these tips perfectly while in the midst of the process, I can now look back and see where we could've saved more and how we'll try to save in the future.
While remodeling isn't cheap, here are five things you can do to keep your costs down: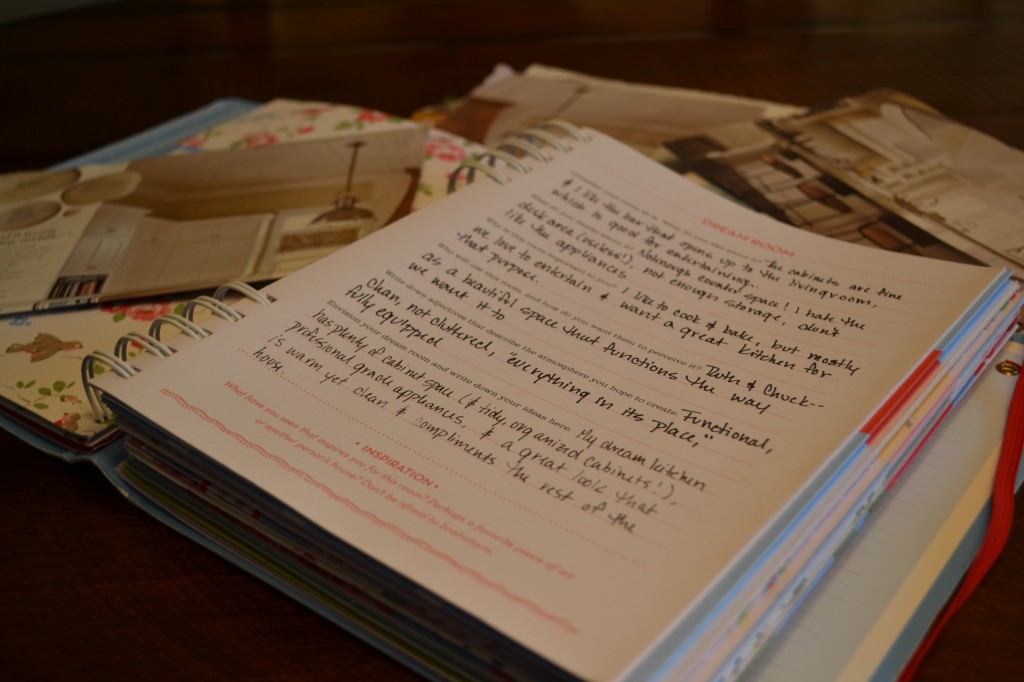 1. Create a vision.
Without a clear plan for what you want to accomplish and how you want your new space to look and feel, you are opening yourself up to a budget-busting nightmare. Before you spend a dime, take some time (a lot of time!) to figure out what you want. Buy a few decorating magazines and tear out any page that has something you like. Don't worry about finding a pattern at first, just look for things you like.
When I was gathering ideas, I used this Dream Home Journal
to help keep my magazine pages organized and to take notes on what I wanted (and didn't want) for each room. You can also do this by looking at decorating ideas online. Pinterest is also a great tool for collecting ideas!
As you start to look for what you like, eventually you will see a pattern start to emerge. That is when you can start to make a plan for what you want to do, as well as a budget for how much you want (or can afford) to spend.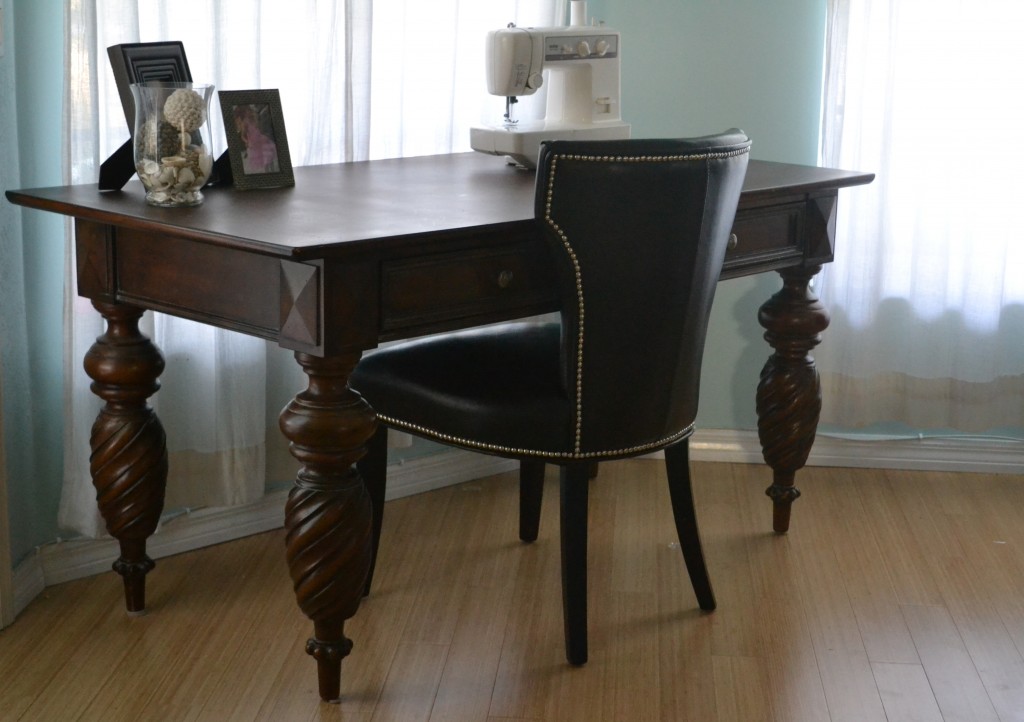 2. Have patience.
If money wasn't an option, you'd be able to recreate your space exactly the way you wanted it almost immediately. But honestly, what fun would that be? There is something very satisfying about getting a great deal on the things you want, but you have to be willing to wait until the great deal comes along!
When we redecorated our Master Bedroom last fall, I knew I wanted a big desk for crafting & sewing. Because it needed to fit in with our existing furniture, I was pretty limited to the style I could choose, and I didn't want to spend more than $75. I checked Craigslist in every city within a 3 hours' drive every day for almost 3 months. Over that time period, I found a few that would've worked, but were too expensive. I even made a few low-ball offers that were rejected. And then, one day, I found it. The perfect desk at the perfect price (listed at $100; I offered & paid $75). Every time I sit down at that desk, it makes me happy. It was worth the wait.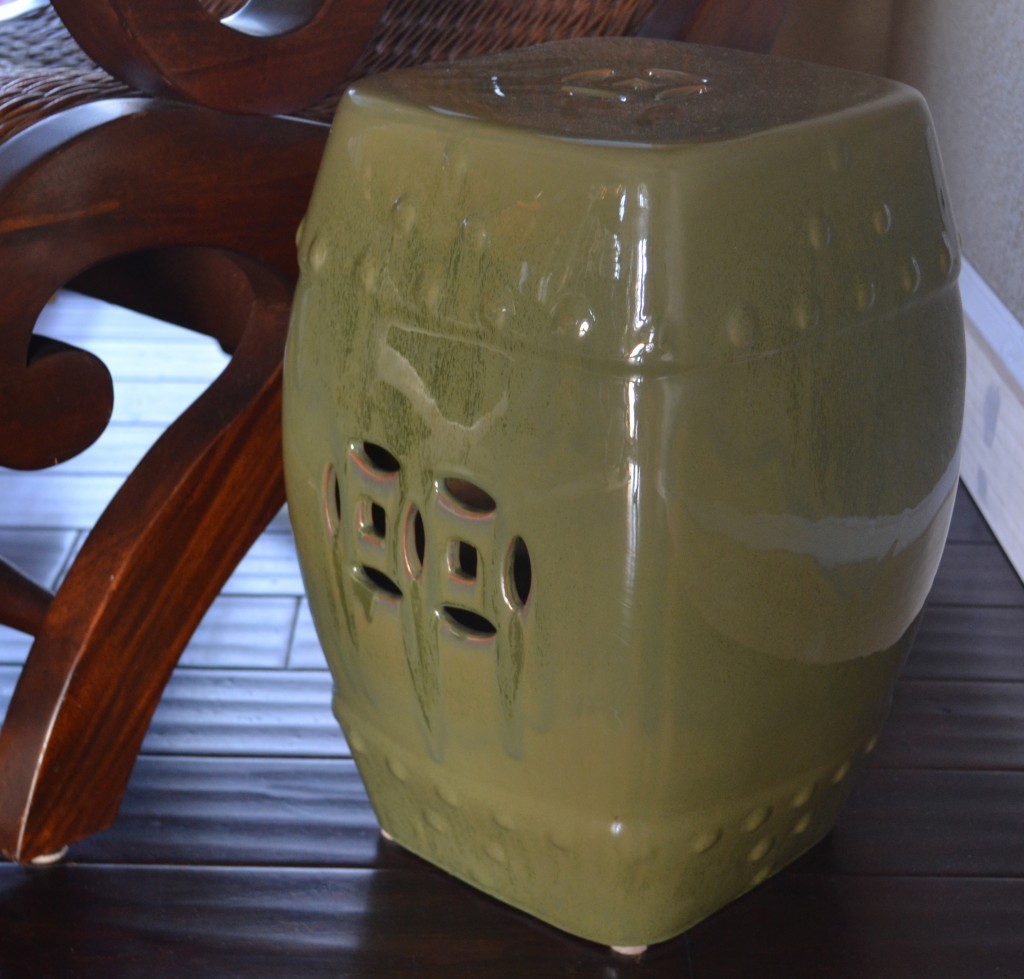 3. Shop around.
There are no shortage of retail options on the planet. Even if you live in a rural area, you have the entire internet at your fingertips. There is no excuse for not finding the best possible price. Pay attention to sales & always, always, ALWAYS be willing to ask for a discount or a better price. You'd be surprised how many times you'll get one just because you asked (and the worst they can say is no!)
If you find an item that is out of your price range at a specialty store, don't give up! Look for a similar item at a less expensive store. You might be surprised at what you find.
Last year I fell in love with a ceramic garden stool in the Ballard Designs catalog, but I couldn't bring myself to pay the $139 (+ shipping) it would take to get it home. Then at Target I found a similar stool for only $80, a much better price, but still more than I wanted to spend. I decided to wait, and about a month later, the Target stool went on sale for $29. I snapped it up and have been tickled with my purchase ever since!
4. Do it yourself.
There is nothing quite like putting in a little sweat equity! Labor is often the largest chunk of any home improvement budget. Thus, if you can do something yourself, you will save money. Even if you are not a handy person, there are usually simple or non-specialty tasks in any project that get included with the quote, whether it be demolition or painting or cleaning. Figure out what you can do yourself, and then work with your contractor to eliminate those tasks from the final bill.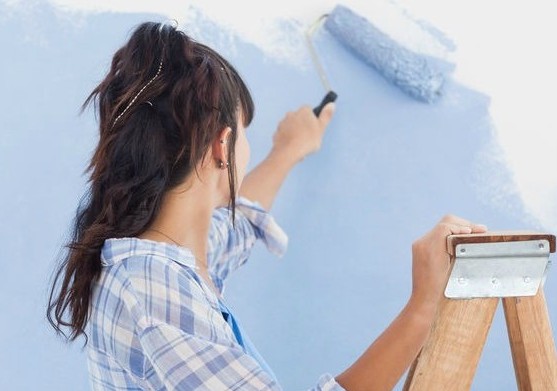 5. Tap your resources.
Everyone knows a few talented people! Maybe your cousin is a general contractor and can get your kitchen cabinets at wholesale prices (that worked for us!), or maybe your best friend is an awesome seamstress and is willing to sew your new curtains. Make a mental list of everyone you know and then utilize the resources you have available to you.
Don't be afraid to ask for help, or be willing to trade services. Maybe you can offer your handyman neighbor some free babysitting in exchange for help installing your new floor. There are so many ways to get what you want for less money, that once you start to look for them you realize the possibilities are almost endless.
And finally, have fun with it! Just the ability to remodel, even on a budget, is a blessing. Don't get so caught up in what's not done or what you can't afford that your forget to enjoy the process.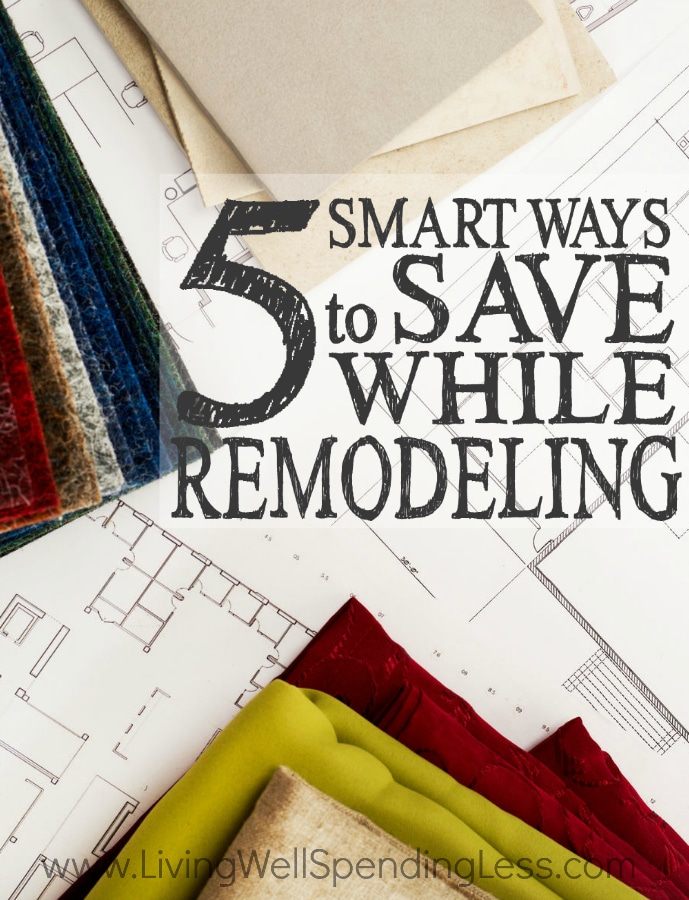 TAKE BACK CONTROL OF YOUR HOME LIFE
---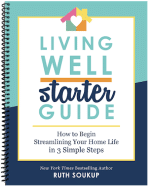 Ever feel like you just can't keep up? Our Living Well Starter Guide will show you how to start streamlining your life in just 3 simple steps. It's a game changer--get it free for a limited time!
If you love this resource, be sure to check out our digital library of helpful tools and resources for cleaning faster, taking control of your budget, organizing your schedule, and getting food on the table easier than ever before.