The new year is finally here, and you probably have a bunch of goals you want to accomplish this year! Whether you're thinking about starting a business, getting your schedule under control, or getting healthier this year, it's a time to make plans and set goals.
Well, the best way to tackle 2022 is to have the best tools in your back pocket to be able to crush your goal right from the start.
We've created a One-Stop Guide to help you make 2022 the happiest, healthiest, and most productive year yet!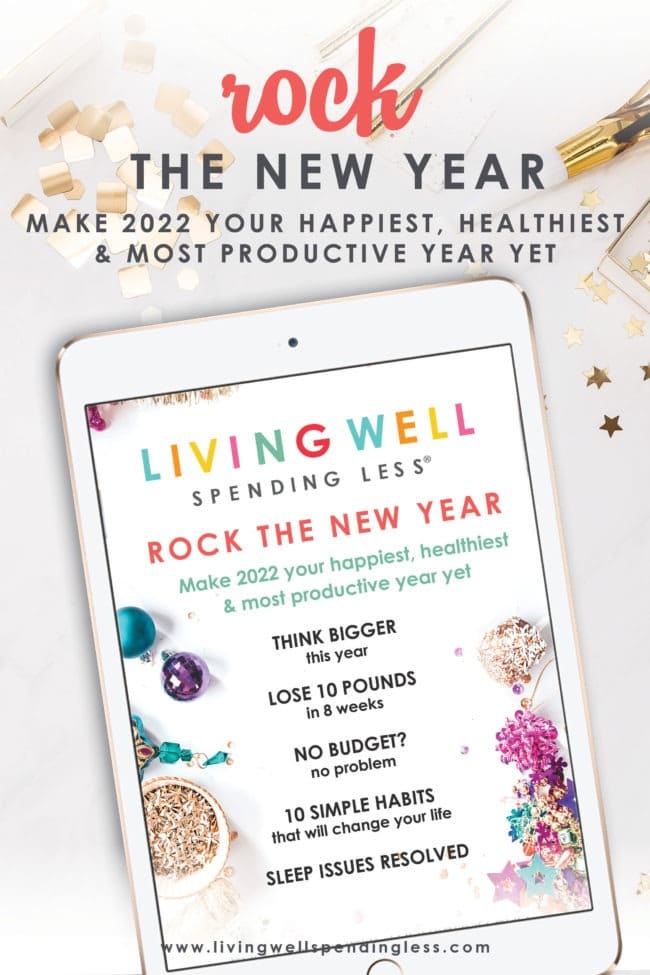 HOME 101
If you're wanting to get your home life back on track in 2022, check out 10 Simple Habits That Will Change Your Life. When it comes to getting in shape, here are The Benefits of 10 Minute Exercise and Lose 10 Pounds in 8 Weeks (and keep it off). If your freezer is feeling a little cluttered after all the holiday meals, Drastically Improve Freezer Space. And lastly, to get you organized, Conquer Handbag Clutter Once and For All, and Declutter Your Phone.
FOOD MADE SIMPLE
Is meal planning one of your new year's resolutions? We've got you covered with our Hearty One Pot Dinners. Also try our amazing Chicken Tortilla Soup, and our amazing Beer Cheese Soup. And for dessert, try our light Lemon Bars!
SMART MONEY
Reach your financial goals in 2022 with Your Debt Free Plan. And find everything you need to make your budget for the year and keep it going with No Budget, No Problem, and Stop Worrying About Money. Lastly, if you're thinking about downsizing, Big Benefits of a Small House.
LIFE, ETC.
Get ready to accomplish big things in 2022 with Think Bigger This Year. If you're focused on getting fit you'll want to read Benefits of 10 Minute Exercise and Lose 10 Pounds in 8 Weeks (and keep it off). And make sure to reconnect with your kids this month with Bring Your Family Back to the Table.
All-in-all, it's an issue jam-packed with incredible content designed to help you get ready to crush your goals, stay organized, and feel in control in 2022.
As always, we'd love to hear what articles have resonated most with you! Feel free to hit "reply" to this email to let us know. Here's to a joy-filled New Year!
TAKE BACK CONTROL OF YOUR HOME LIFE
---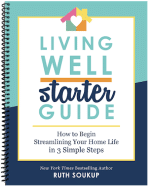 Ever feel like you just can't keep up? Our Living Well Starter Guide will show you how to start streamlining your life in just 3 simple steps. It's a game changer--get it free for a limited time!
If you love this resource, be sure to check out our digital library of helpful tools and resources for cleaning faster, taking control of your budget, organizing your schedule, and getting food on the table easier than ever before.