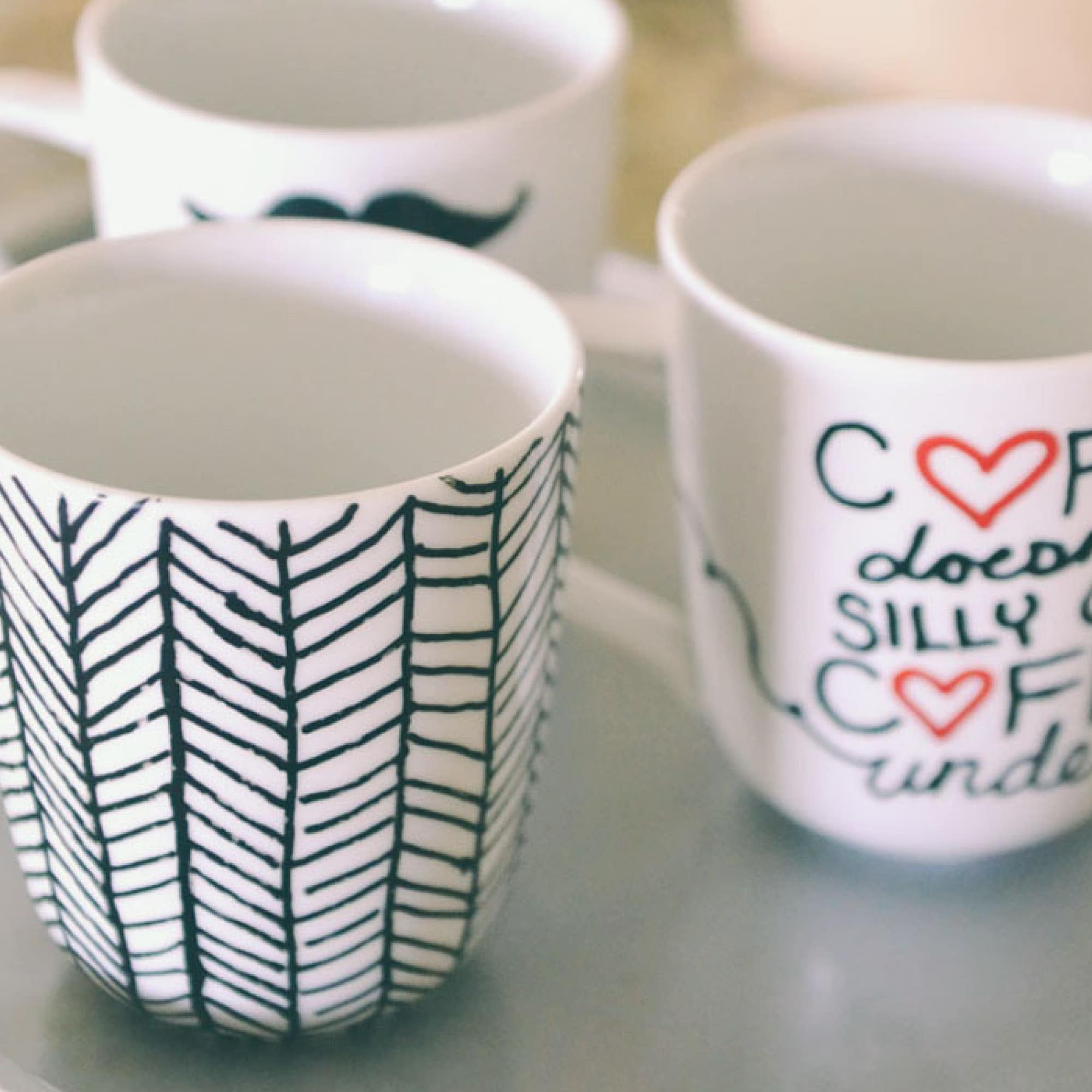 For the past year or two I've been seeing these Sharpie mugs all over Pinterest. And every time I see them, I think, "those are so cute. I should totally try that! They look SO easy!" But then I started noticing a lot of comments on those Sharpie mug photos, most of them complaining that while these darling little mugs are indeed the easiest craft ever, the marker is not actually wash resistant when applied to ceramic. And who wants a coffee mug they can't wash?
But then I was on a hunt for some cute mugs for my new office and I couldn't a single one that I liked, probably because in my head I was envisioning all those cute Sharpie mugs I had been drooling over. I finally decided to give it a try, doing my own research along the way.
I found out that that the plain old regular Sharpie markers do not work at all for this project. The trick, I discovered, is that the markers must be OIL BASED, not water-based. Thus, if you want to attempt this project, be sure to ONLY do it with the oil-based Sharpie paint markers! 
Even so, as my field testing proved, these cute little mugs will NOT be dishwasher safe. They do just fine with soap and water but the dishwasher means a sure and sudden death to all your artistic effort. That said, they really are a fun & easy DIY project and turn out SO cute without much effort. The possibilities are practically endless, and they would make a fantastic gift idea for almost anyone. (Just make sure to include washing instructions!)
UPDATE:
LWSL reader Ana shared the following comment on Facebook: "I used oil based paint markers and even after curing them, they smudged when they got too hot. Instead I bought DecoArt glass paint markers, followed the directions to a T and I have washed it in the dishwasher several times, no smudges or washing off."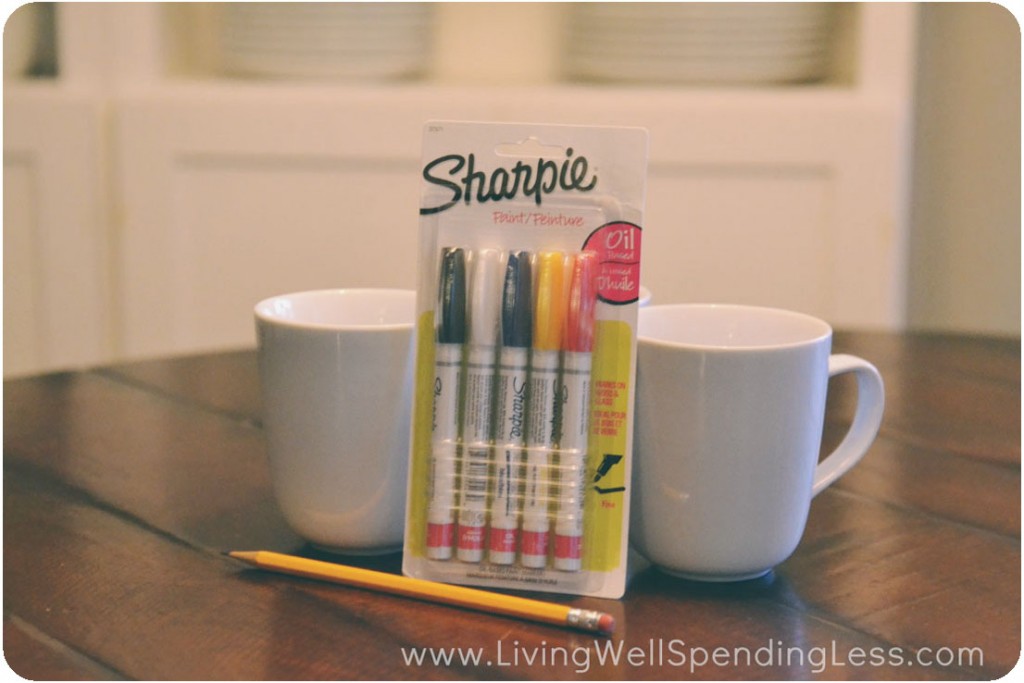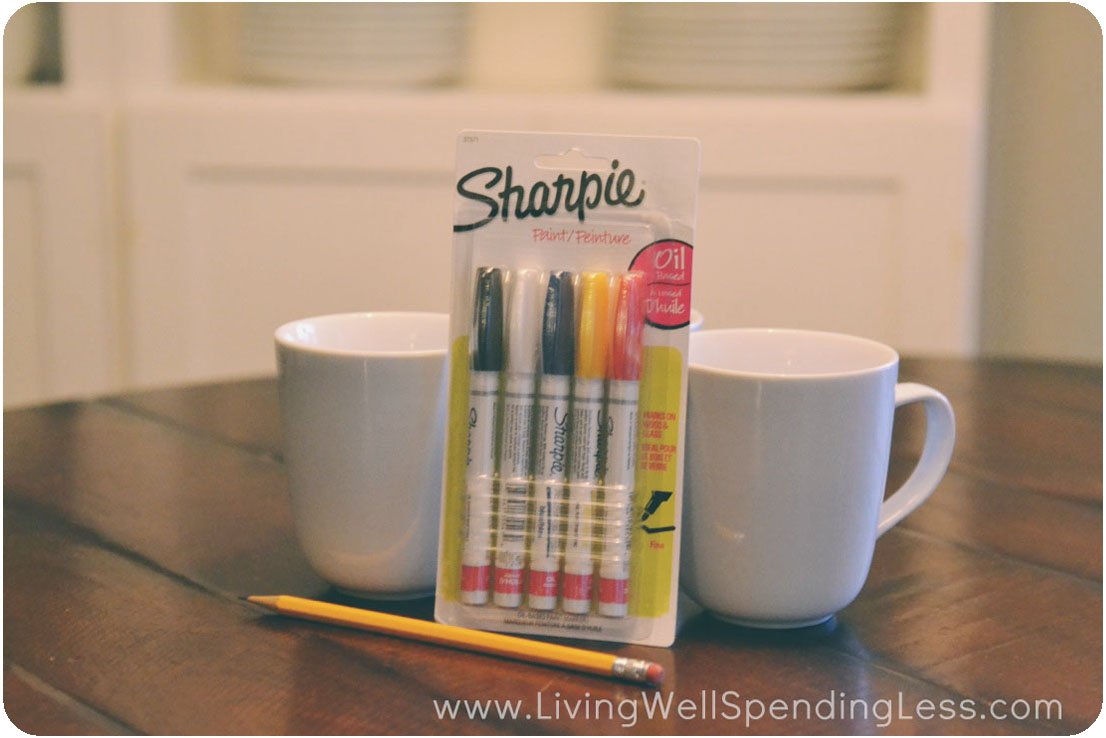 Here is what you need:
Plain mug
Sharpie paint oil-based markers or DecoArt glass paint markers
pencil (optional) masking tape (optional)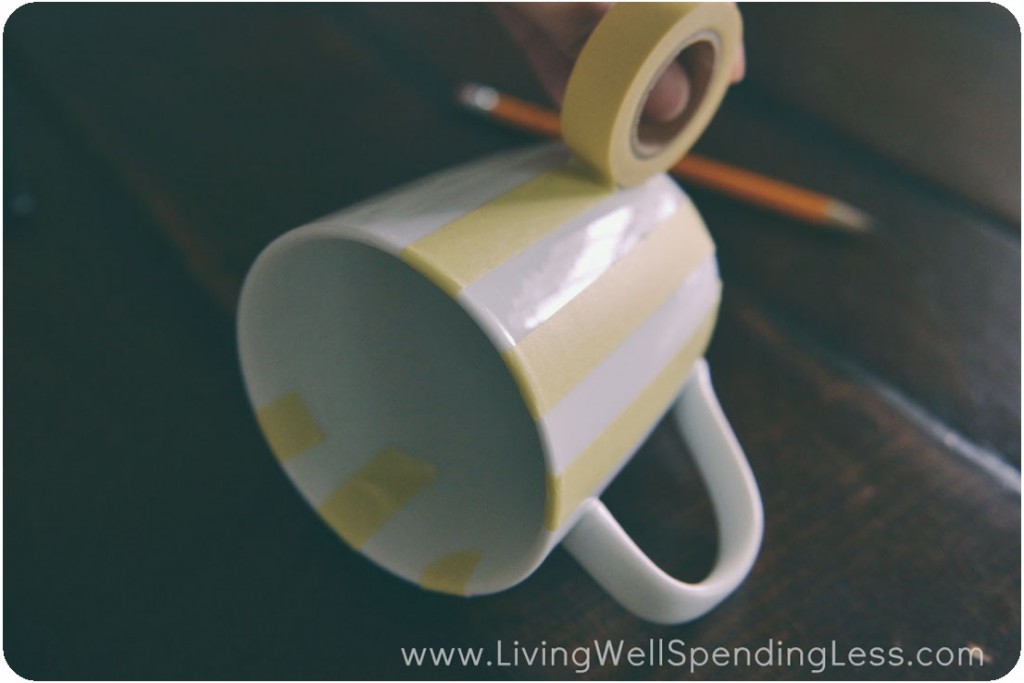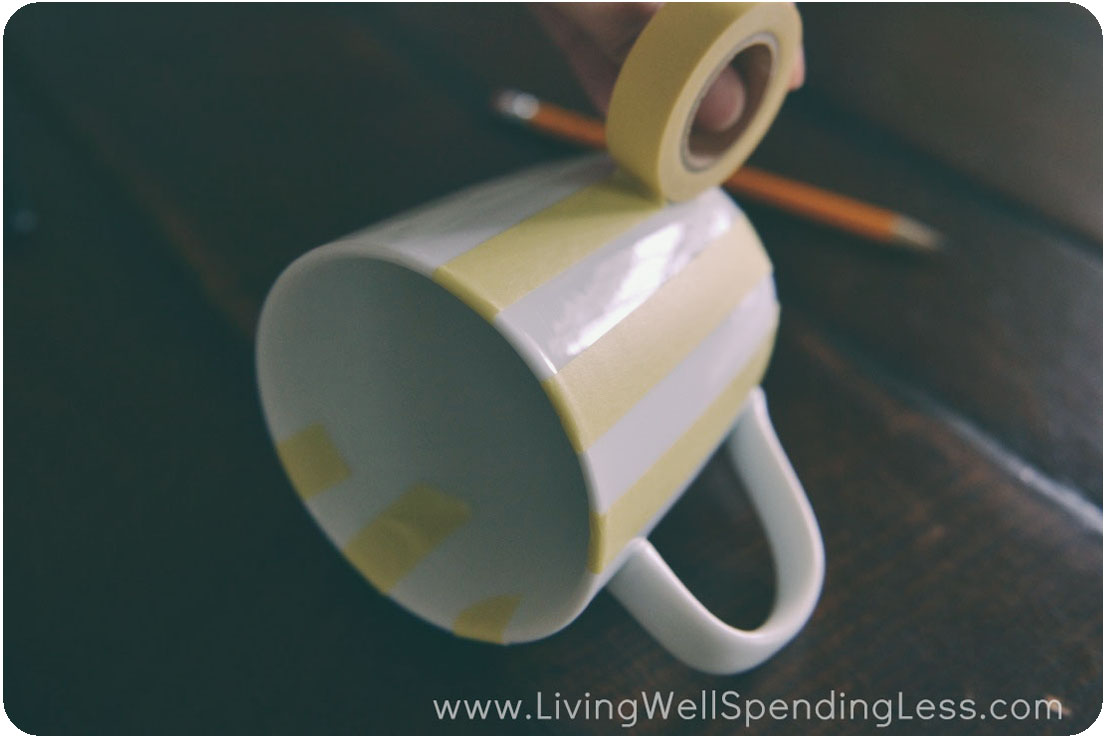 Step 1: Wash and dry your mug, if new. Decide on a design and prep design with masking tape, if necessary.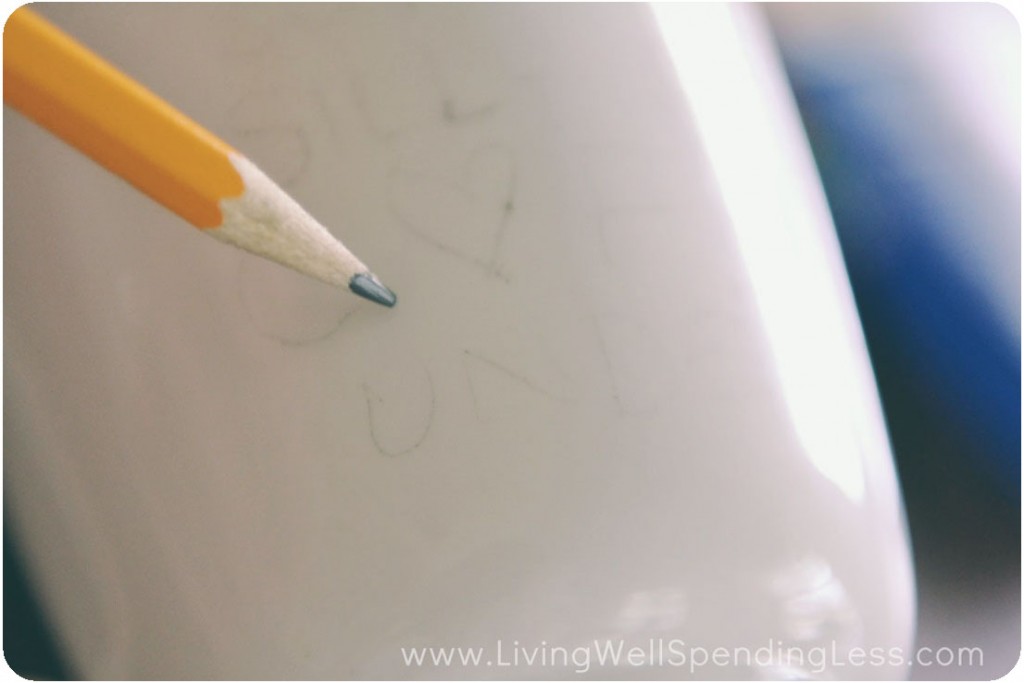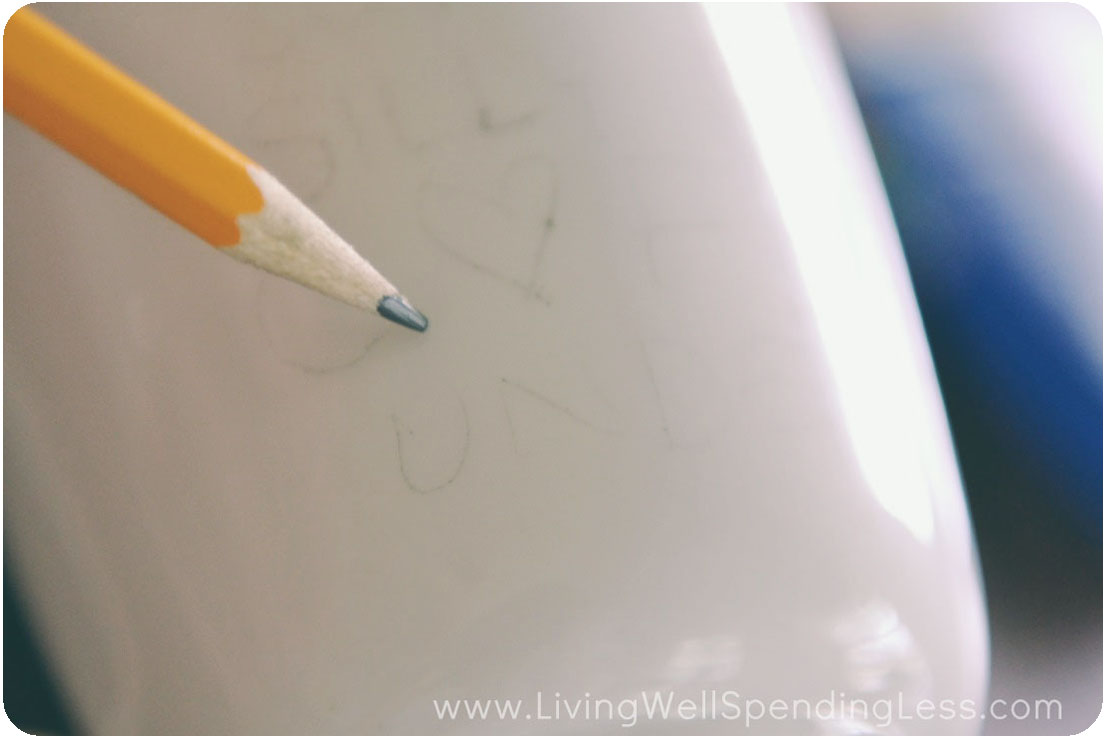 Step 2: Use a pencil to rough out design for any words or lines. Remove masking tape.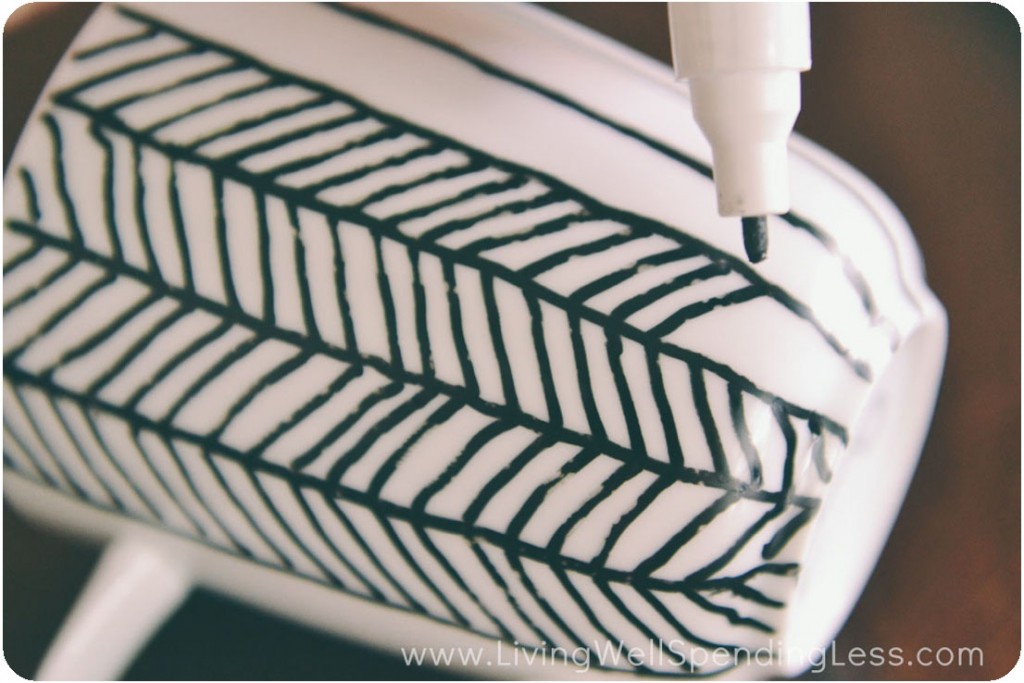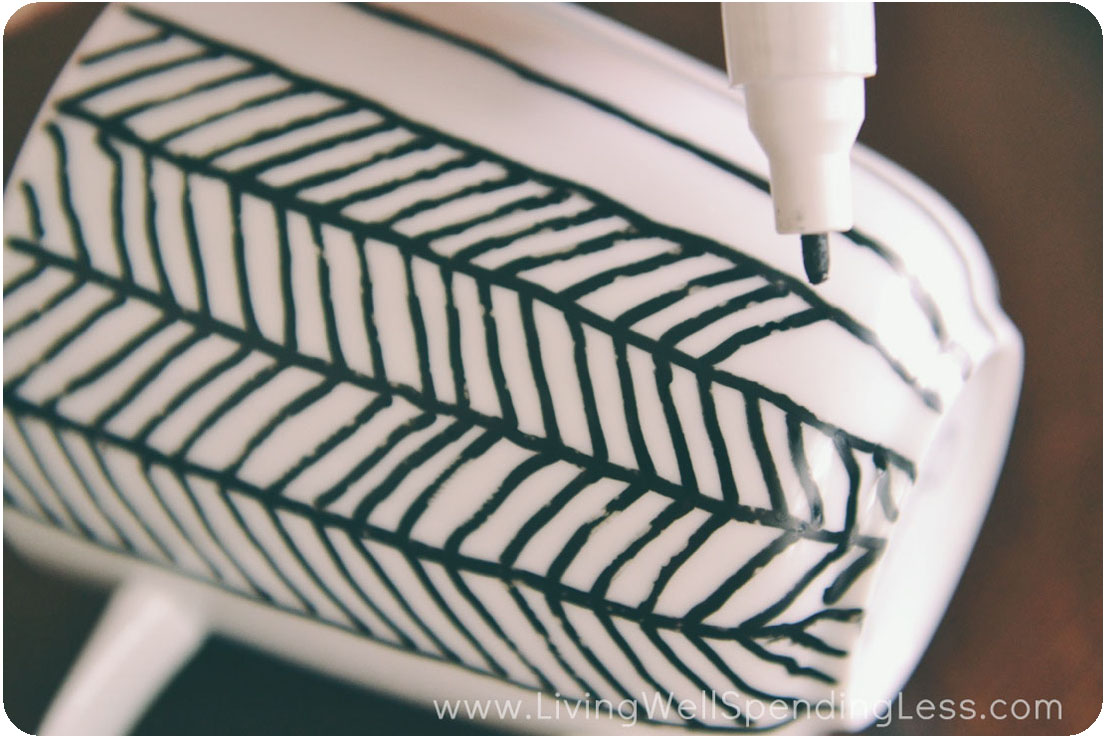 Step 3: Carefully draw design with Sharpie paint markers.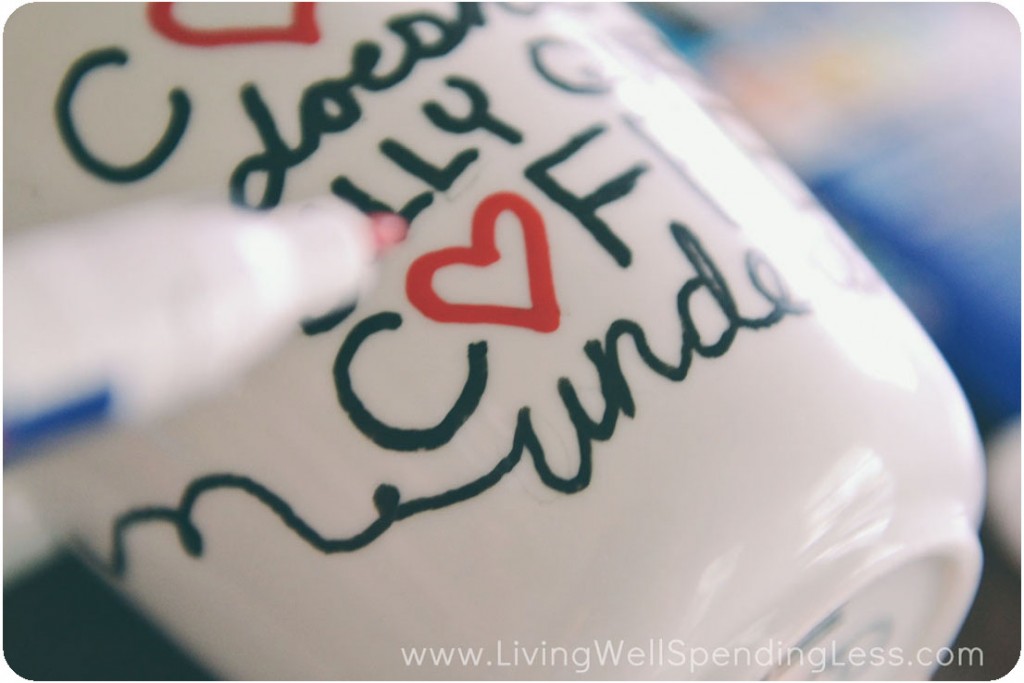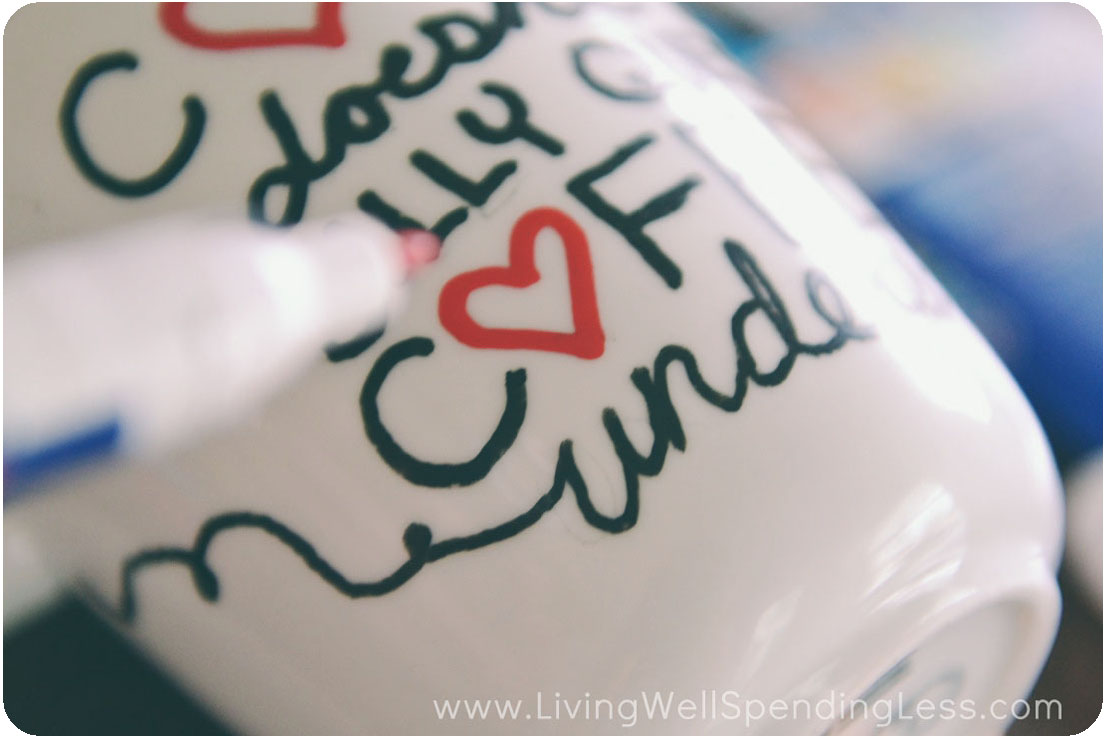 Step 4: Add accent colors, if necessary.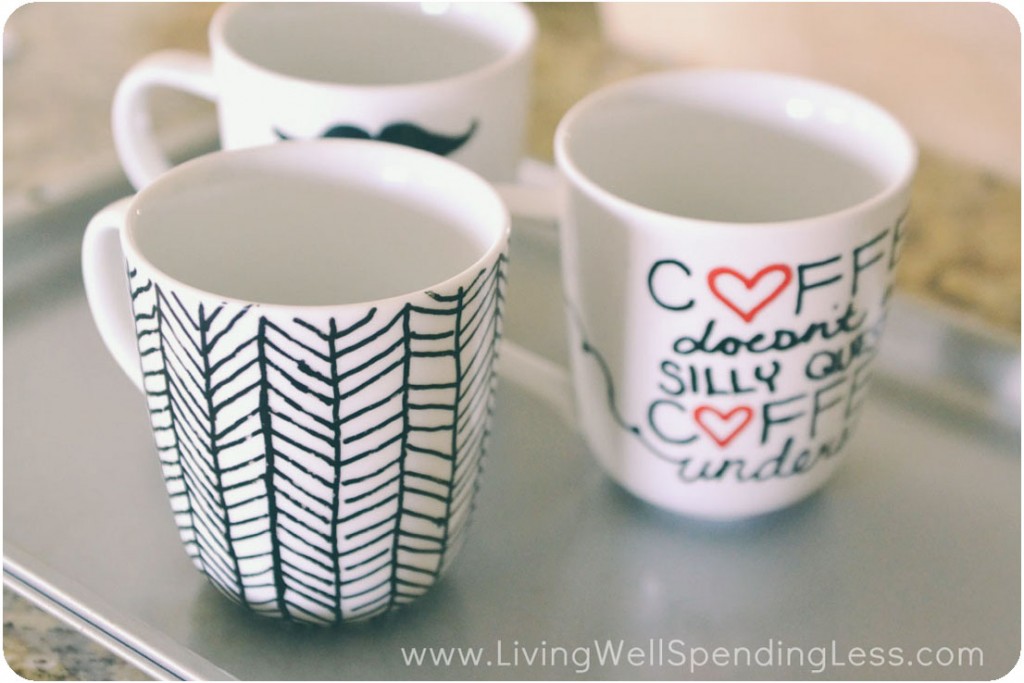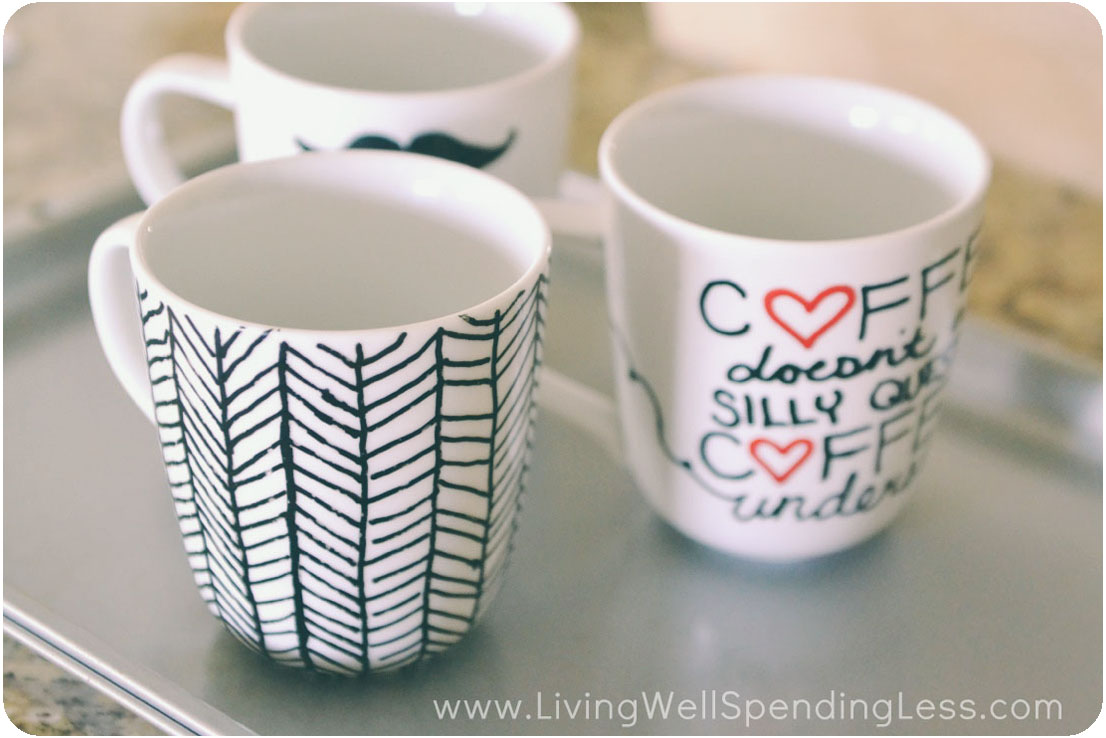 Step 5: Bake dishes at 350 degrees for 20 minutes to set paint; let cool completely.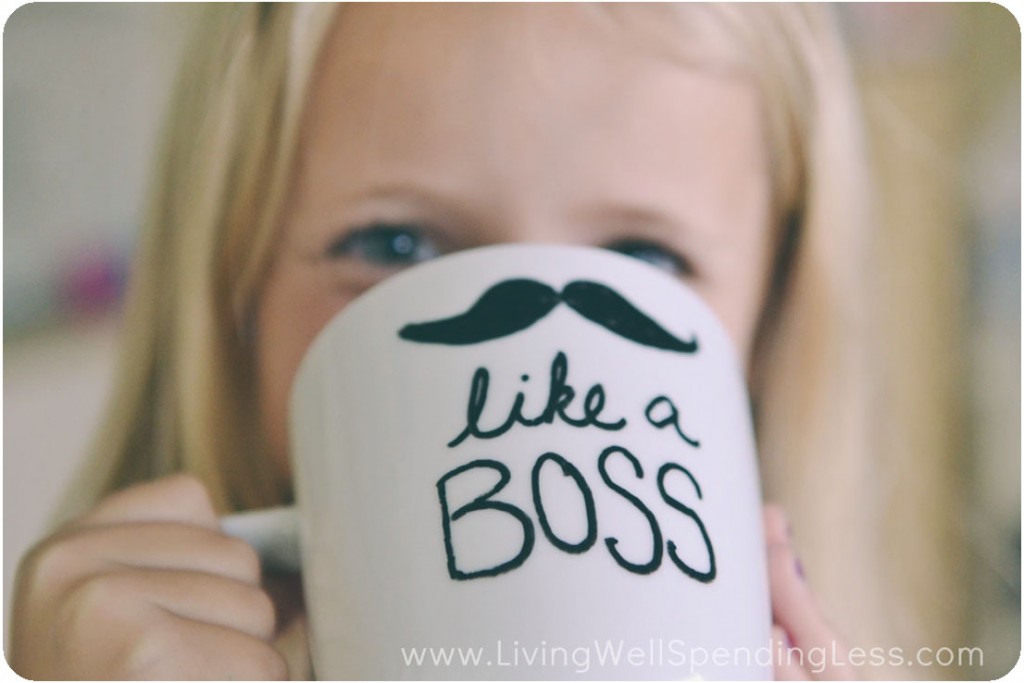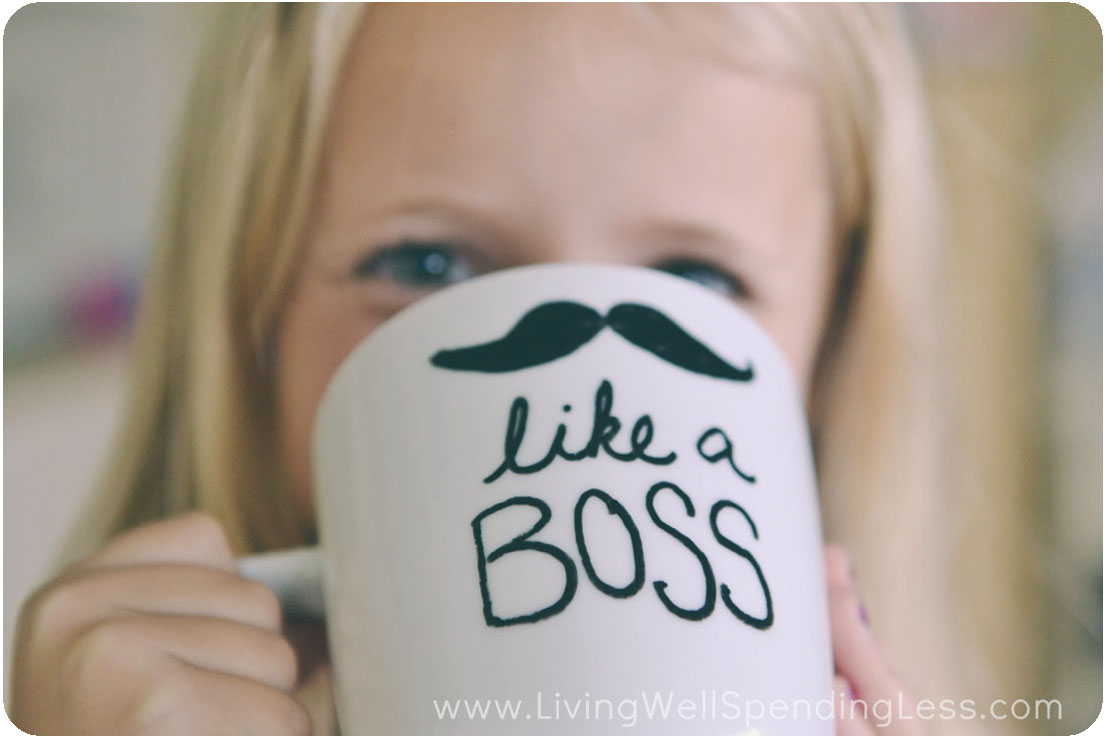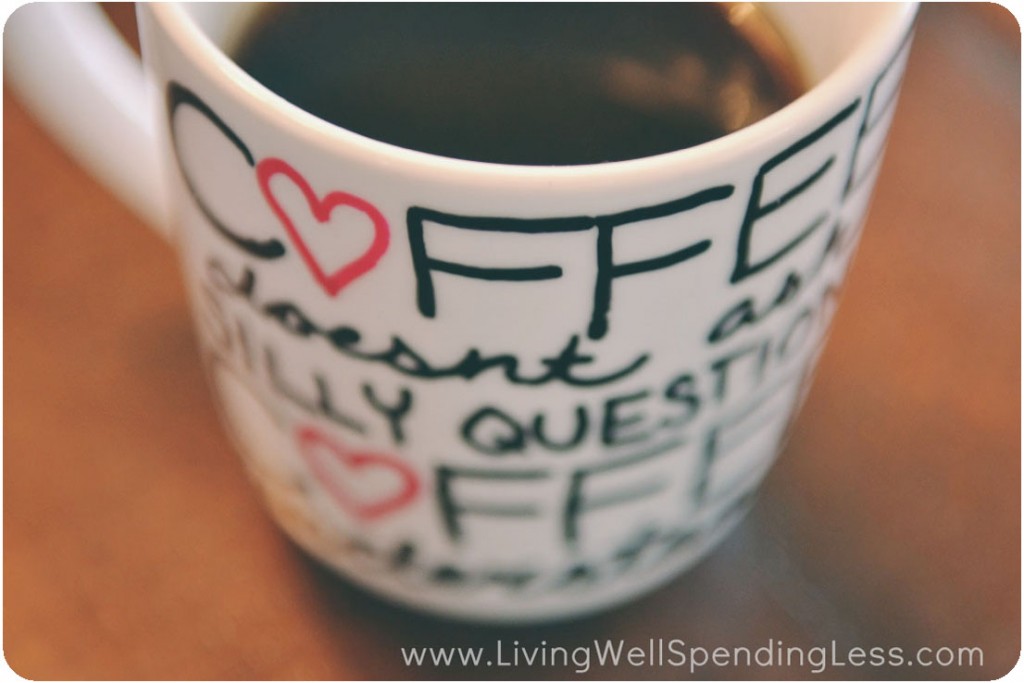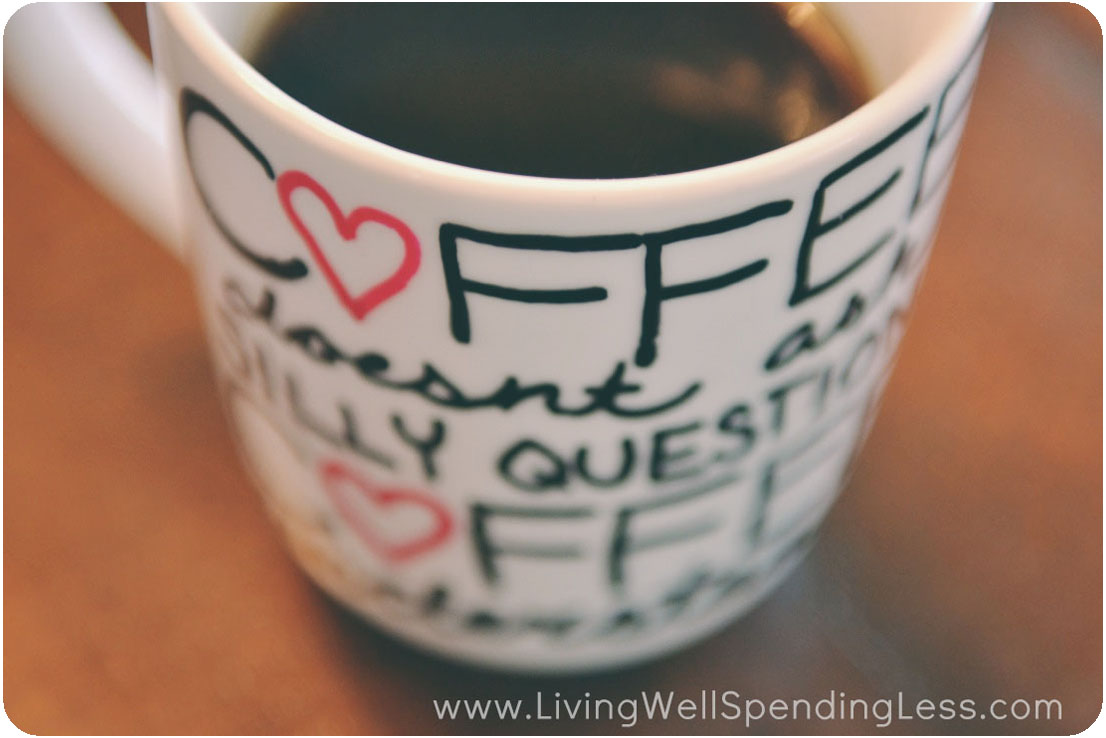 Finally, remember that these will NOT be dishwasher safe! Be sure to hand wash ONLY!