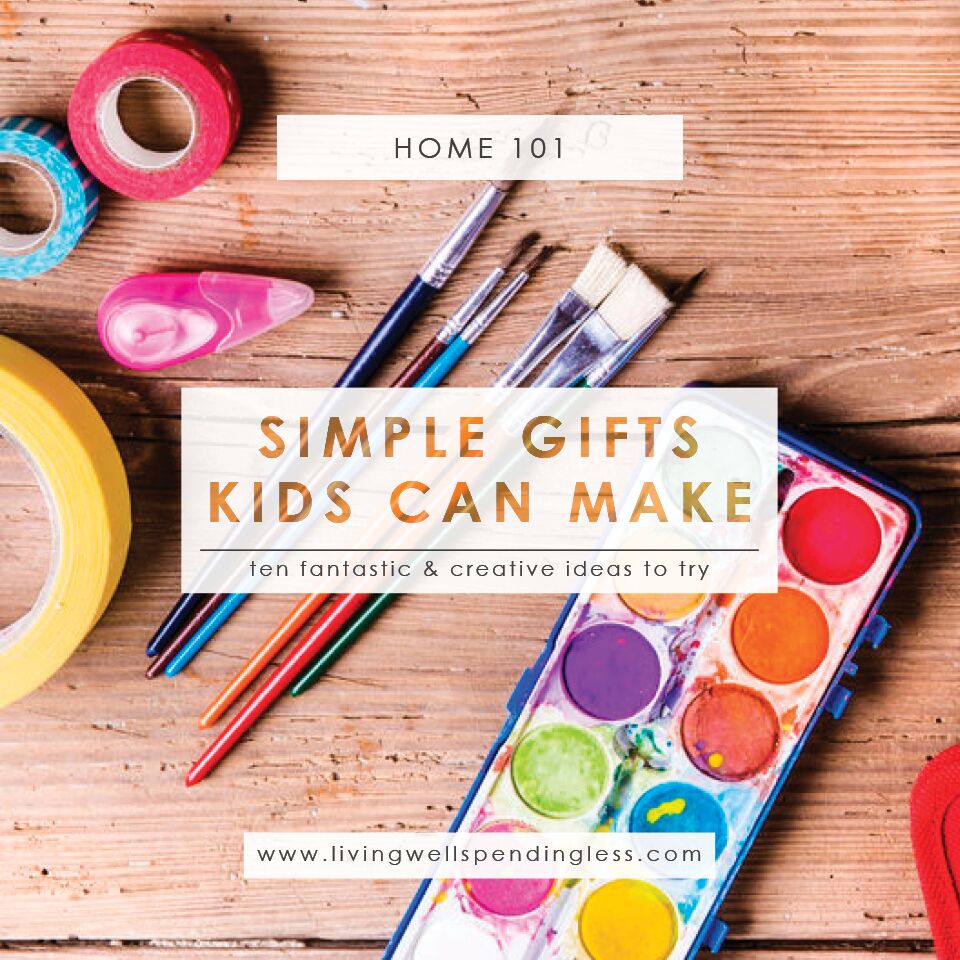 It's the most wonderful time of the year!
Unfortunately this can also be the most commercial time of the year, a time where a lot of focus gets put on all the STUFF, rather than all those things that matter most.
And while I do want my children to experience the joy of giving, I also want them to learn that the best gifts come from the heart, not from the store.
One of the ways we encourage thoughtful gift giving is by making gifts rather than buying them. While DIY gifts aren't quite as powerful as experiences, when gift giving is the norm, I find they're much more meaningful than anything we could buy in the store. My girls get excited about creating something for their friend, and they're often filled with anticipation and excitement when they get to give a very special, truly one-of-a-kind gift.
It's wonderful to see kids mesh their talents and creativity to think up a unique gift for a friend. It's also really fulfilling for them, as they know they've done something to make a friend happy and brighten their day. In fact, I rarely find my girls making things just to make them. They're always creating a picture for a neighbor, a flower arrangement for their teacher, or a craft for a relative. This fosters kindness and selflessness—and it comes so naturally to them that they often serve as examples for me, rather than the other way around!
Some of our favorite items to give are really simple to put together. Almost all of them can be modified to the age of the child and the gift recipient, and don't have to cost a lot of money in supplies. And so, if you are looking for simple gifts kids can make, why not give one of these ideas a try?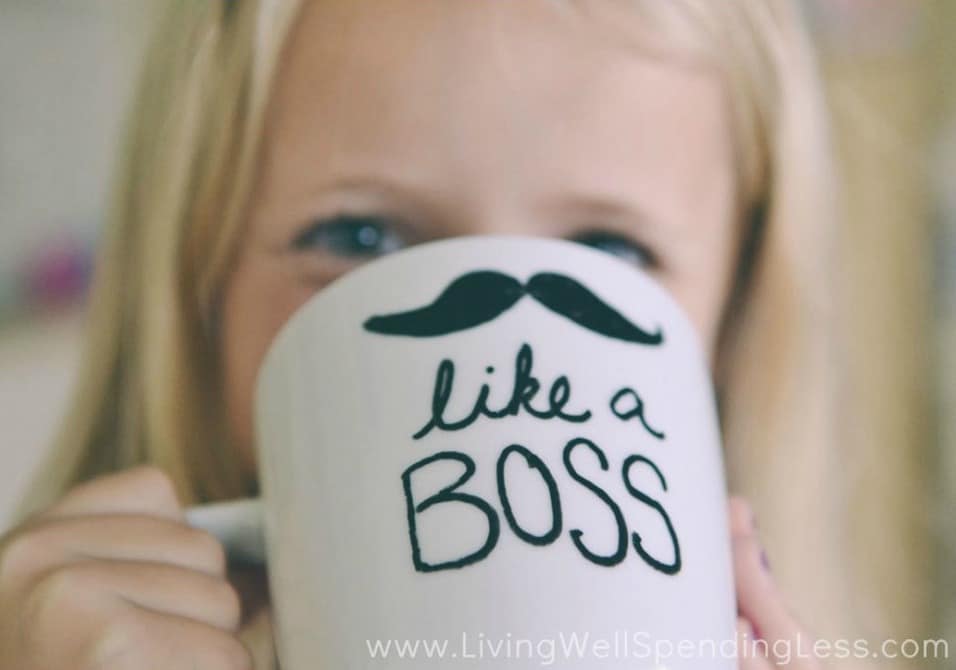 1. Personalized Gifts
Kids love items featuring their name! Remember all those pencils, magnets and bracelets we'd look for in gift shops when we were kids? Personalized gifts are so fun and special—and when you're making them yourself, you can personalize almost anything!
One of the cutest gift ideas I've found is personalized cross-stitch crafts for friends. Kids can use grid paper to plot out their friend's name and a theme that fits their friend's interests, like flowers or outer space. If your child is more advanced at needlework, they can try their hand at making a stitch person. Anyone who's made a Wii avatar can understand the concept of a pixel person. Simply plot out the design, then stitch it into cross-stitch fabric.
You can also make personalized mugs, nameplates, wall hangings, pencils and more! For younger kids or complicated patterns, sketch out a light outline they can follow. Your kids can fill in your design or create their own masterpiece with paint or Sharpies.
2. Space Shoes
Using Sharpies and rubbing alcohol, you can make cool galaxy-themed dyed clothing. This technique works particularly well on canvas, so try it on white, slip-on canvas shoes. You can also try tote bags or even t-shirts. Simply color designs right onto the item with your Sharpie markers, then drop alcohol on the shoe or shirt and watch the colors run together.
You can create a tie-dye or "space themed" look on hard surfaces as well. Try it on coasters or canvas for a wall hanging.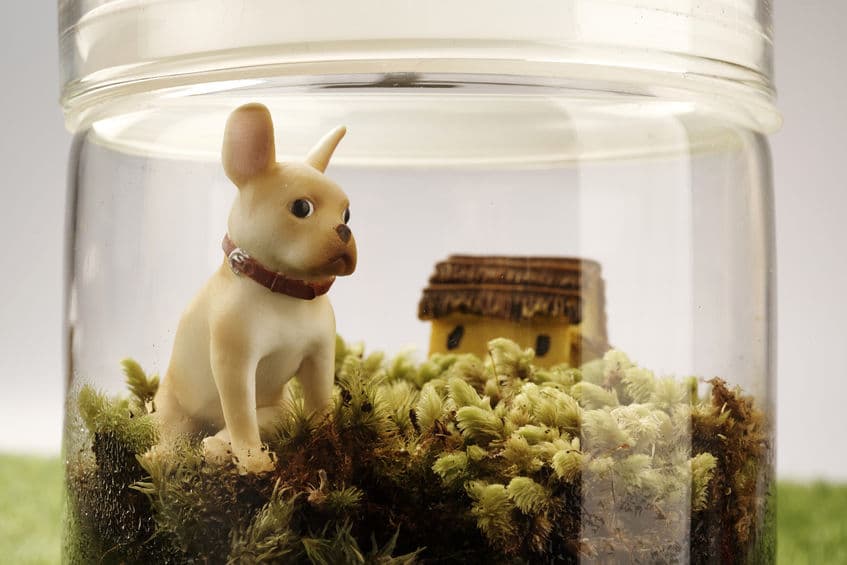 3. Tiny Terrariums
Tiny things are always a hit with kids. My girls and their friends love Littlest Pet Shop, Shopkins, and all of those other "littles." Instead of going out and purchasing something pre-made, try having your kids make their own tiny worlds!
If their friend has a literary character they love, or a favorite animal or activity they love to do, try to incorporate these interests into the terrarium scene. Place their tiny scene in a jar with a small succulent or some moss and you've created a tiny universe anyone will find super cool!
Have your kids use found items, like marbles, rocks, small plastic toys and figurines to decorate the terrarium. Or, they can make their own items out of clay or felt.
Not only are terrariums cool, they're also a great lesson in science and botany. Both your kids and their friends can learn about how proper sunlight and water keeps the terrarium thriving.
4. Bracelets
Friendship bracelets are still just as popular as ever. Kids love to braid these simple creations out of embroidery floss, and the patterns can be as easy as braiding or as complicated as using 12-15 strands. Kids can incorporate cool beaded nets, ball chains and more into their designs and use whatever colors they prefer. For sports fans, try crafting the bracelet using their favorite team colors, so they can show off team spirit!
Also popular are these paracord survival bracelets. The idea comes from military and survival situations where the bracelet-wearer might be able to undo the bracelet to provide quick access to rope if they're ever in need. They have a rugged look that's quite popular for boys as well as girls.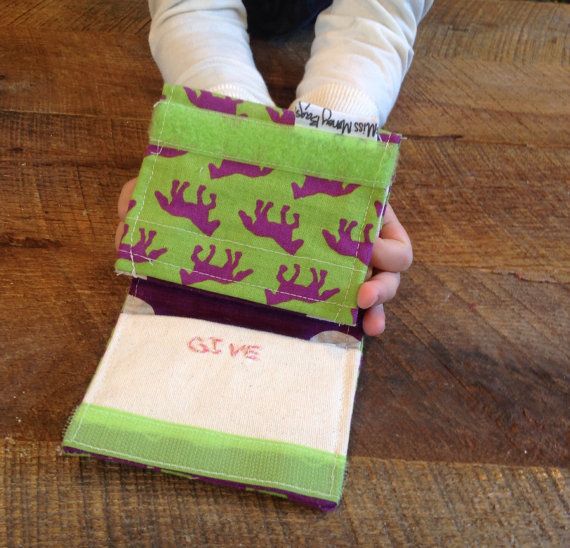 5. Sports Bags
One of the easiest sewing projects for boys and girls is a simple drawstring bag. They can be used to tote sports supplies, shoes, toys, books and more. With just a few seams, most novice sewers can handle it. Even if your child is too young to use a sewing machine, they can help pick out the fabric and thread through the drawstring.
To go with the bag, consider also making a give, spend & save wallet! These sturdy little wallets make great gifts and encourage kids to think about where their money is going and how they can give back.
6. Pillowcases
One of the simplest sewing projects out there is a pillowcase. Almost every sewer can make a cool pillowcase to give to a friend. They're practical and simple, and they can be made to fit your friend's personal tastes or décor. You can even sew several pillowcases together to make a portable bed!
Encourage your child to put thought into the project. Ask them to think about what their friend likes and what they would want. This kind of mindful giving encourages kids to be thoughtful and deliberate with their gifts. They learn empathy and how to give items that are practical and thoughtful, rather than just giving something because you "have to" get a birthday gift.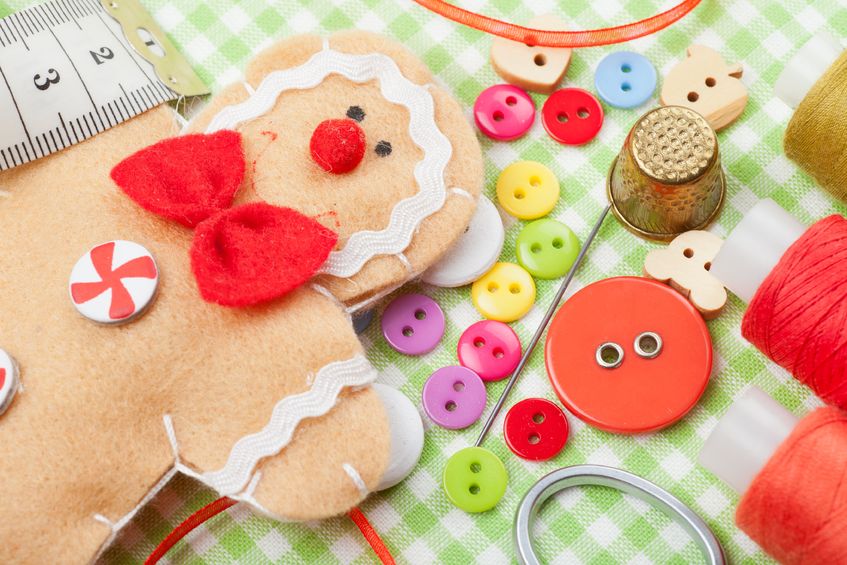 7. Stuffed Friends
Everyone loves stuffies! Who doesn't love a cuddly friend they can hug, sleep with and carry around? Kids can really get creative making stuffed friends. They can be made by hand, with your help on a sewing machine, or eventually even on a machine themselves.
Encourage your kids to use simple shapes and easy patterns at first. Simply cutting out a figure in two pieces, sewing it, stuffing it, then tying a ribbon around the neck can make a perfectly darling gift. Use buttons for the eyes and face.
If your child's skills are more advanced, they can try a more elaborate pattern with various pieces for ears, limbs, etc. Encourage your kids to work within their skill level so they can feel successful about the project. This can be a great opportunity to try their hand at using a pattern as well!
8. Car Mural Play Mats
If your kids like cars, animals, or playing "city," consider using craft paper to create a big play mat for their toy cars. Your kids can use tempura paint and get creative as they sketch out buildings, scenery and more.
Encourage your kids to leave space for their friend to add their own flair and additions to the car village. To take it to their friend as a gift, simply roll it up and tie a ribbon around it.
You can use felt to make a longer-lasting play mat, but the fun of craft paper is you can just recycle it and start over again when it starts to fall apart. This gives plenty of room for creative and fun play!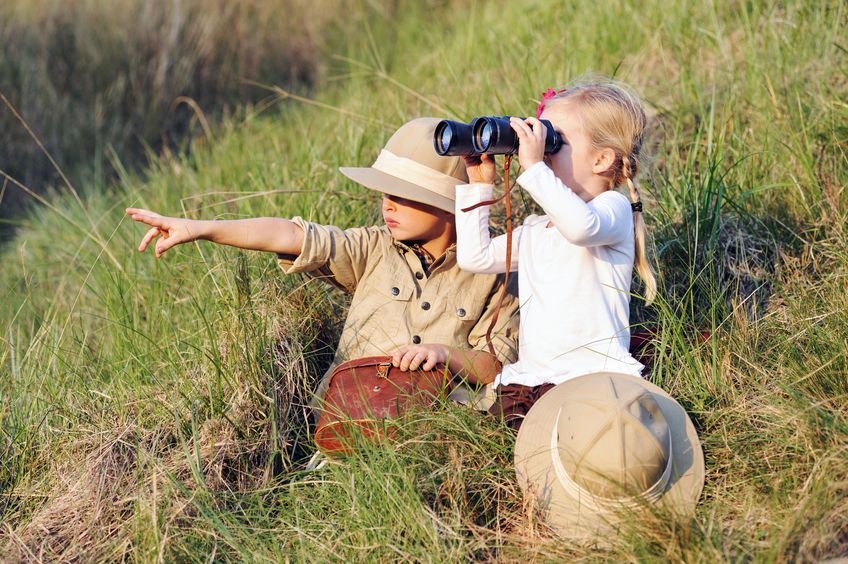 9. Scavenger Hunts
Now here's a fun DIY gift idea that doubles as a shared experience! Have your kids set up a scavenger hunt for their friend or create a path to a hidden treasure with a series of clues. Not only will your kids have a total blast coming up with the clues, writing them out and hiding them, their friends will get really into the interaction of finding each clever clue along the trail.
For the grand finale, create an invitation to meet for a "mystery tea party" or fairy lunch. Create a trail that unlocks a series of clues and puzzles to pick up different ingredients, stuffed friends, or other components for the activity. You can also try using pieces to a game or puzzle, then have everyone join up at the end to put together the final project.
The joy of giving a scavenger hunt is that it creates anticipation and encourages kids to use their reasoning and thinking skills to unlock the mystery and get the prize at the end!
10. Friendship Coupons
Encourage your kids to think of ways they can build experiences with their friends and focus on quality time rather than gifts. Have your kids list all of the different, fun things they could do with their bestie that they'd really enjoy. Once they've got a list (play a game, watch a favorite DVD, play in the sprinklers, go fishing), have them make it into a coupon book full of friendship activities!
Kids can get creative and think of some really different and fun activities they can do together with their pals. They may want to make a friend's favorite treat, help them out with a chore or job, or lend them a book or movie. Whatever it is, let their imaginations run wild as they think of great ways to give their friend experiences rather than more stuff.
Teaching kids to appreciate experiences and quality time with family and friends is so much more important than giving more gifts and items they'll barely use or appreciate. The next time you get a birthday party invitation, encourage your kids to give from the heart and pick something they can make themselves rather than simply buy. It's a big life lesson and it'll lead to a greater appreciation of friendship and an understanding of the importance of spending time with those we love.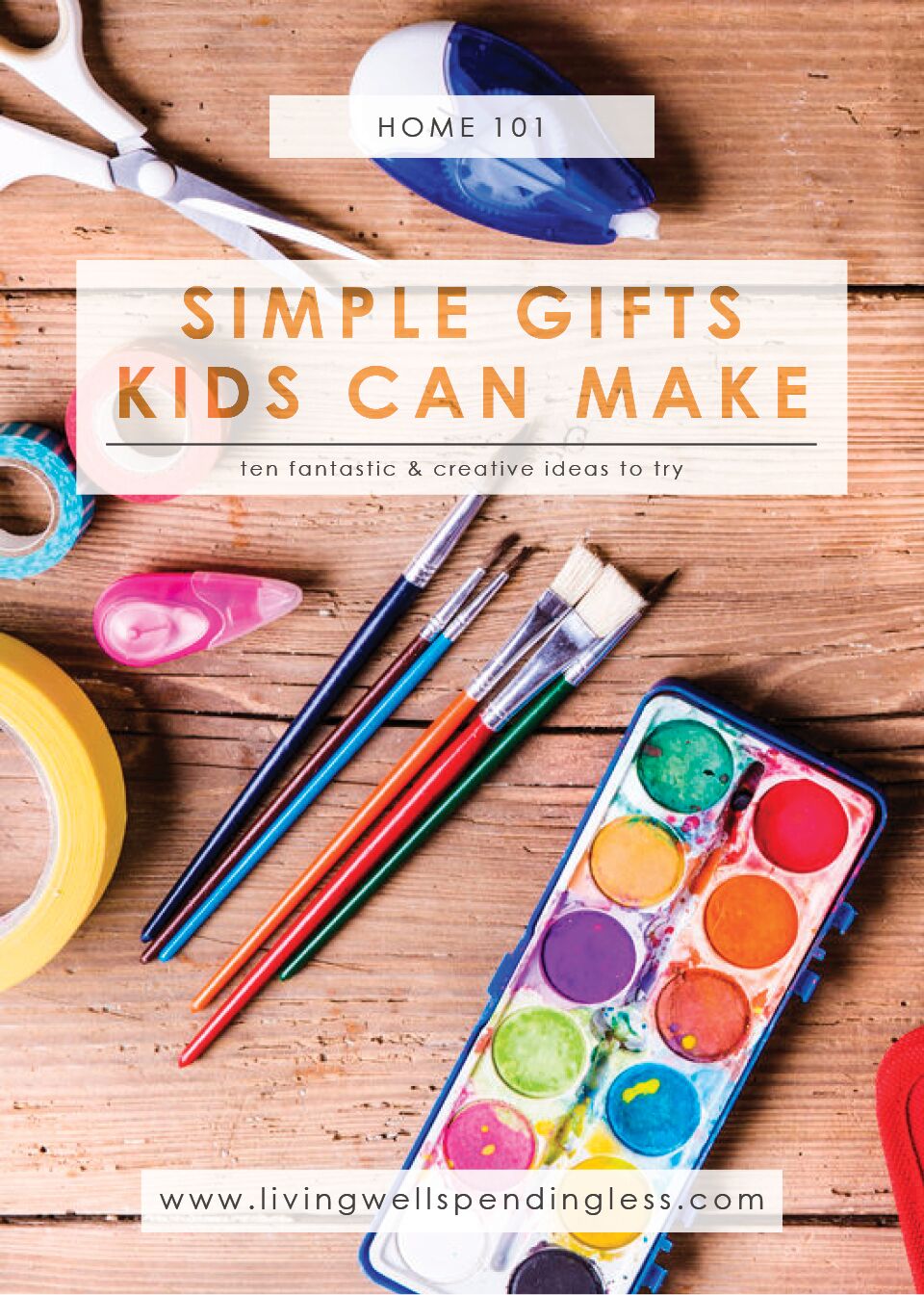 TAKE BACK CONTROL OF YOUR HOME LIFE
---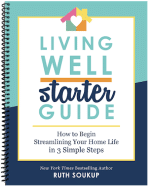 Ever feel like you just can't keep up? Our Living Well Starter Guide will show you how to start streamlining your life in just 3 simple steps. It's a game changer--get it free for a limited time!
If you love this resource, be sure to check out our digital library of helpful tools and resources for cleaning faster, taking control of your budget, organizing your schedule, and getting food on the table easier than ever before.