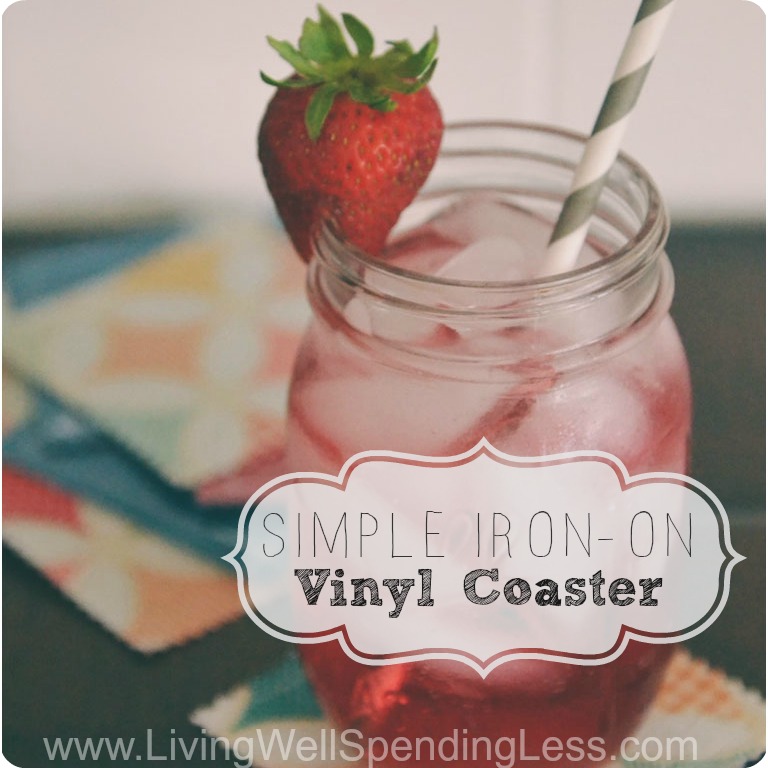 I have a really bad habit of  leaving my cold drinks on our wood surfaces, a habit that drives my nit-picky engineer husband absolutely insane. After countless lectures–and more than a few silly arguments–I finally decided it would just be easier to make sure there were coasters at the ready in every single room of the house.
These little fabric & vinyl numbers were a breeze to whip up, and I managed to make a whole stack of them in about 45 minutes. They are also great for parties and would be fun to do in any number of colors and fabrics.
Here is what you need:
spare fabric (you don't need much–maybe 1/8th of a yard) iron-on vinyl (I found mine at
Pick Your Plum
; you can also
get it here
) iron & ironing board pinking shears ruler pencil sewing machine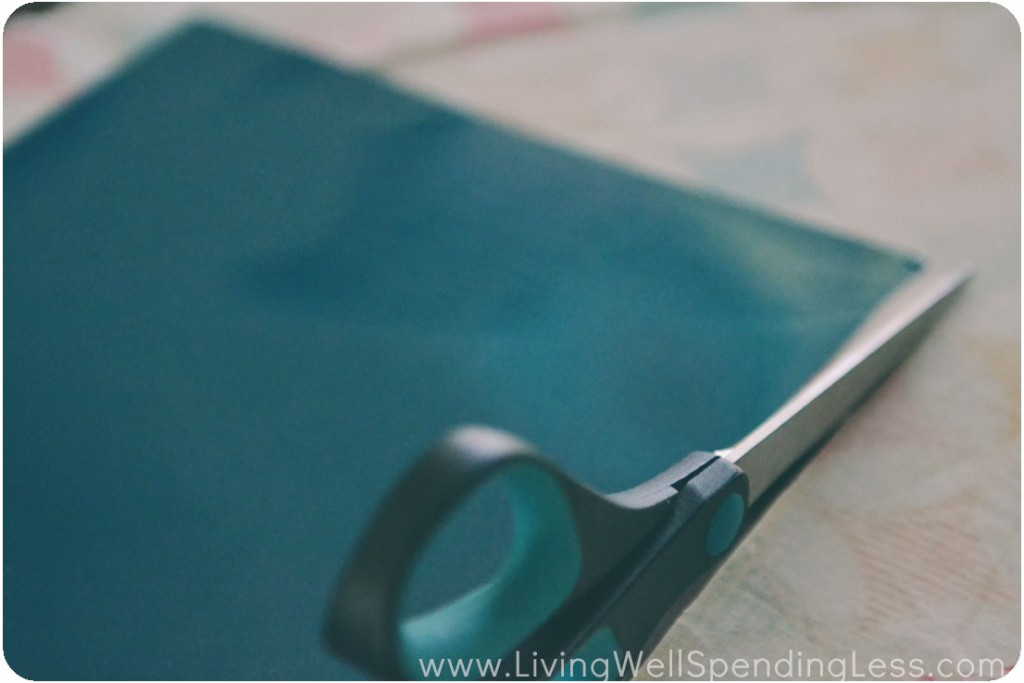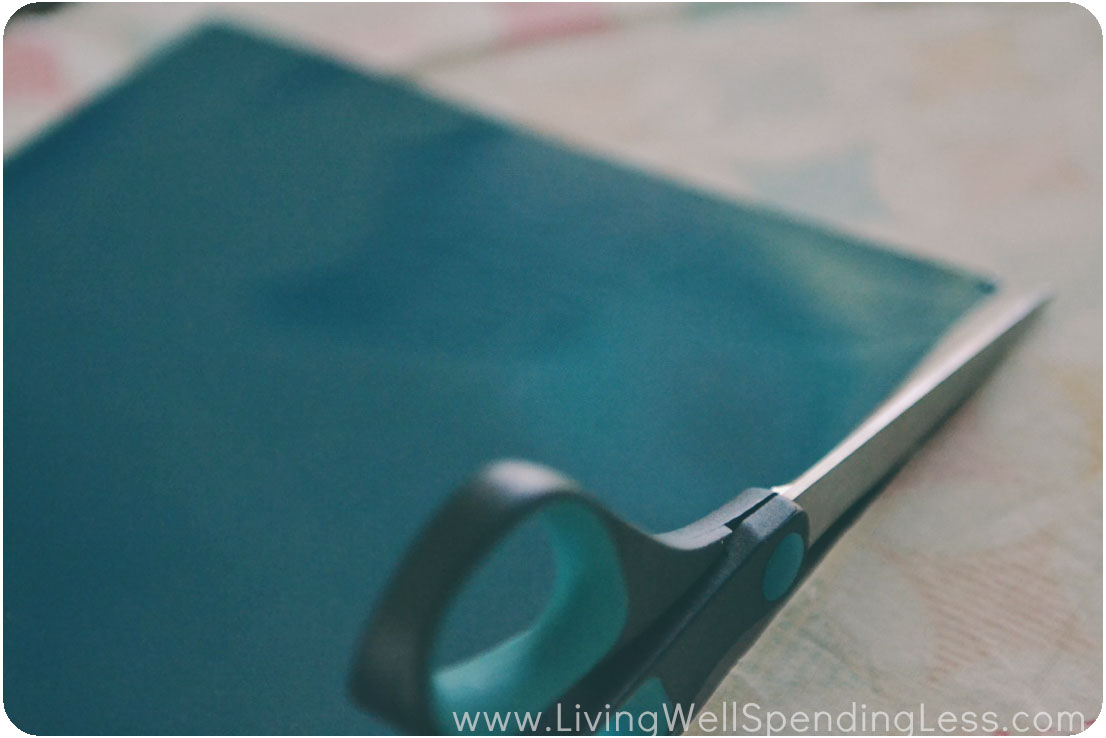 Step 1:  Trim your fabric to approximately the same size as the vinyl. I made it just a tad bigger to allow room for error.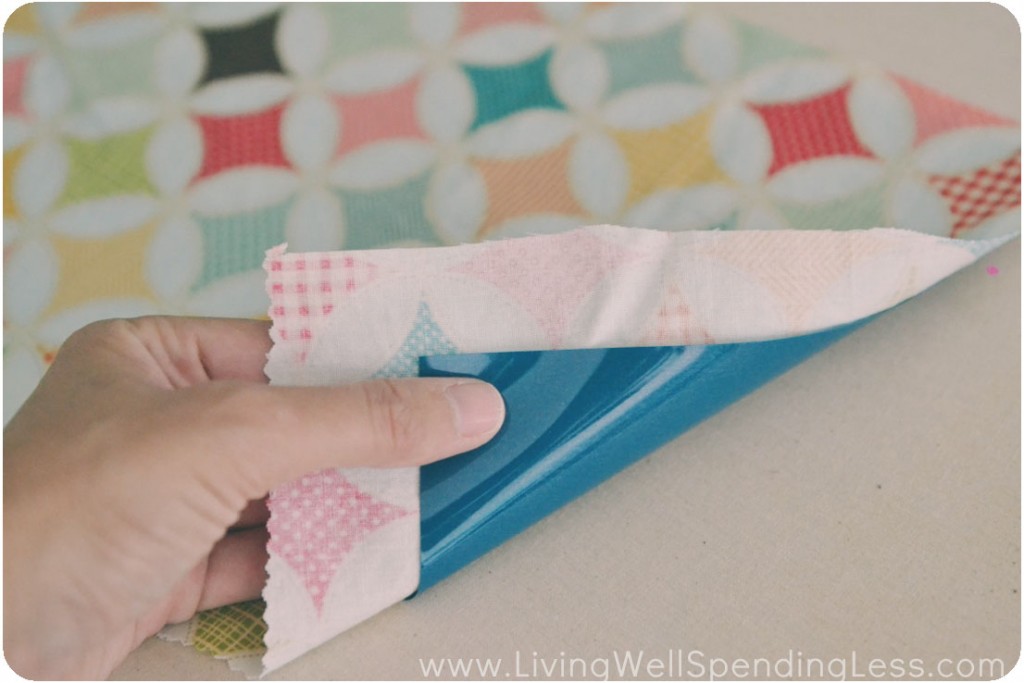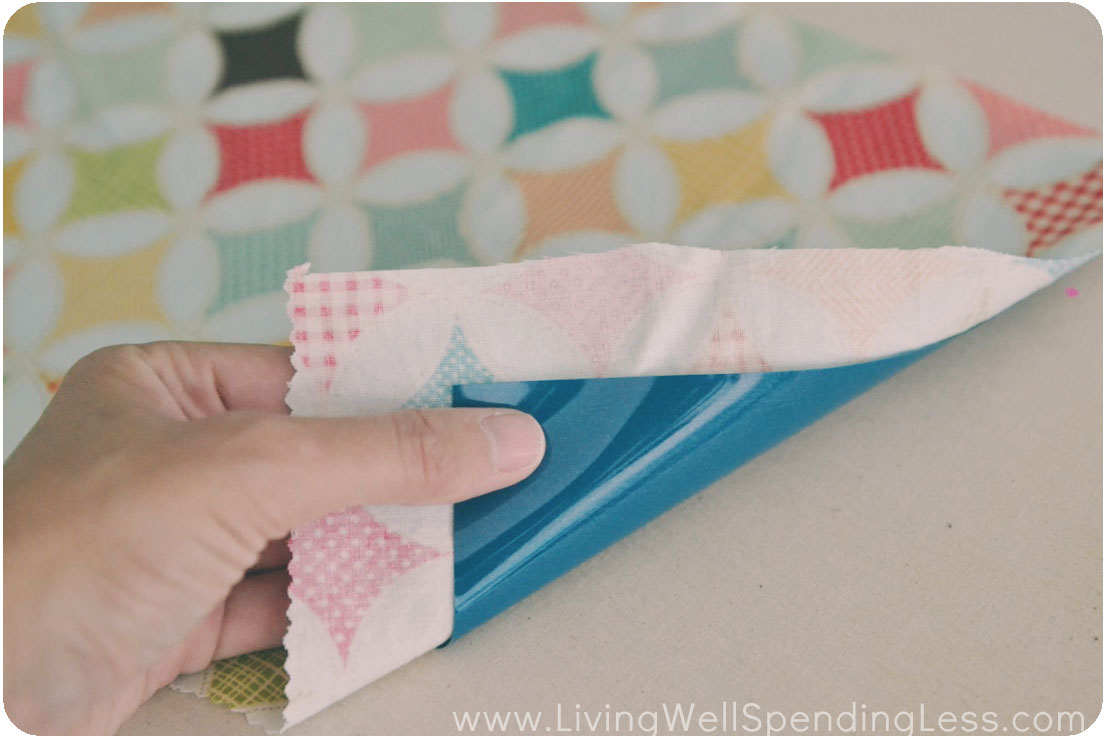 Step 2:  Place vinyl shiny side down on ironing board, then place fabric right side facing up overtop of vinyl.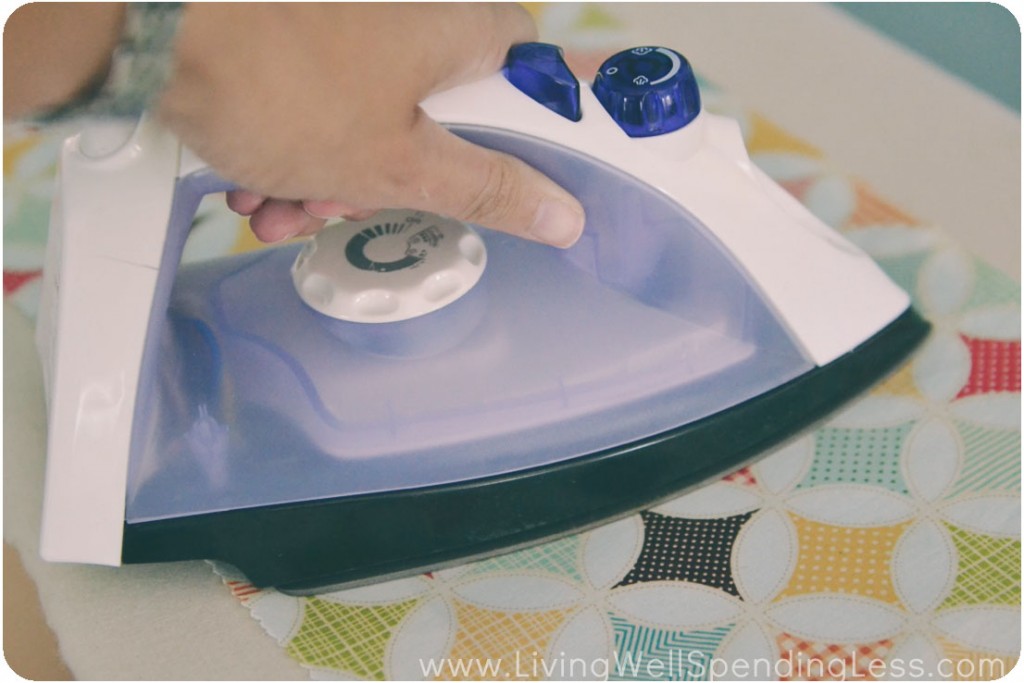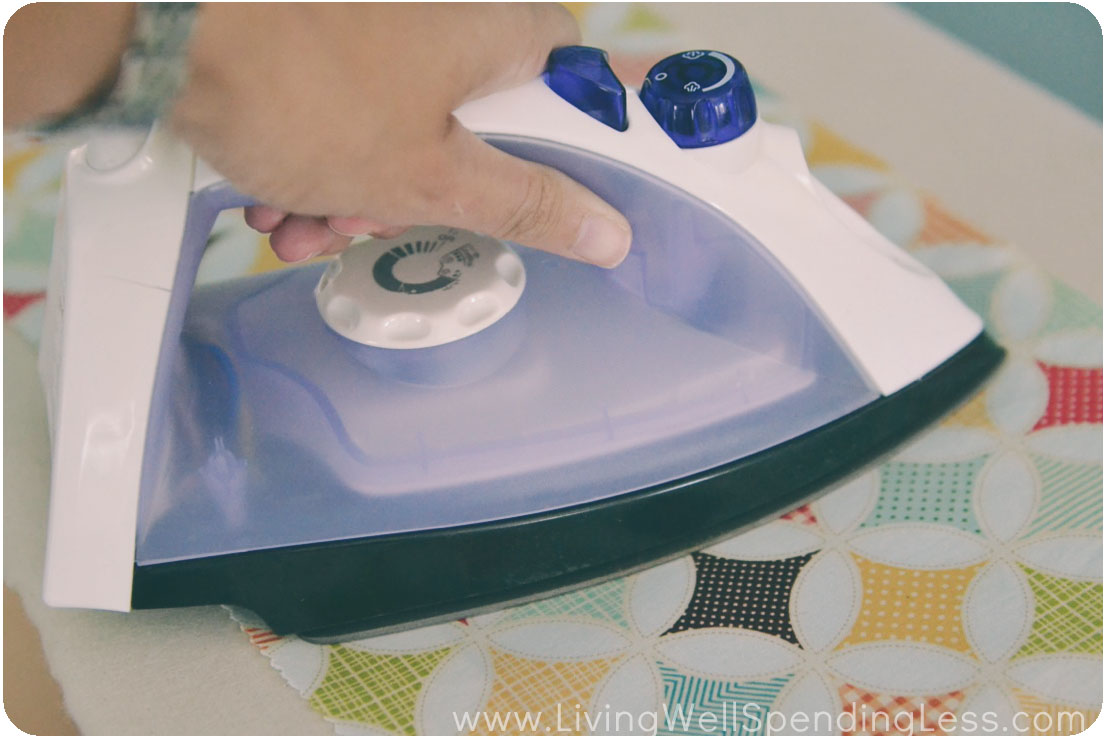 Step 3:  Iron fabric onto vinyl. I couldn't find any instructions for this (my vinyl didn't come with any) so I just used the cotton setting and slowly moved it around for about two minutes until the whole thing was nice and hot.
Step 4:  Trim the edges of the rectangle with pinking shears.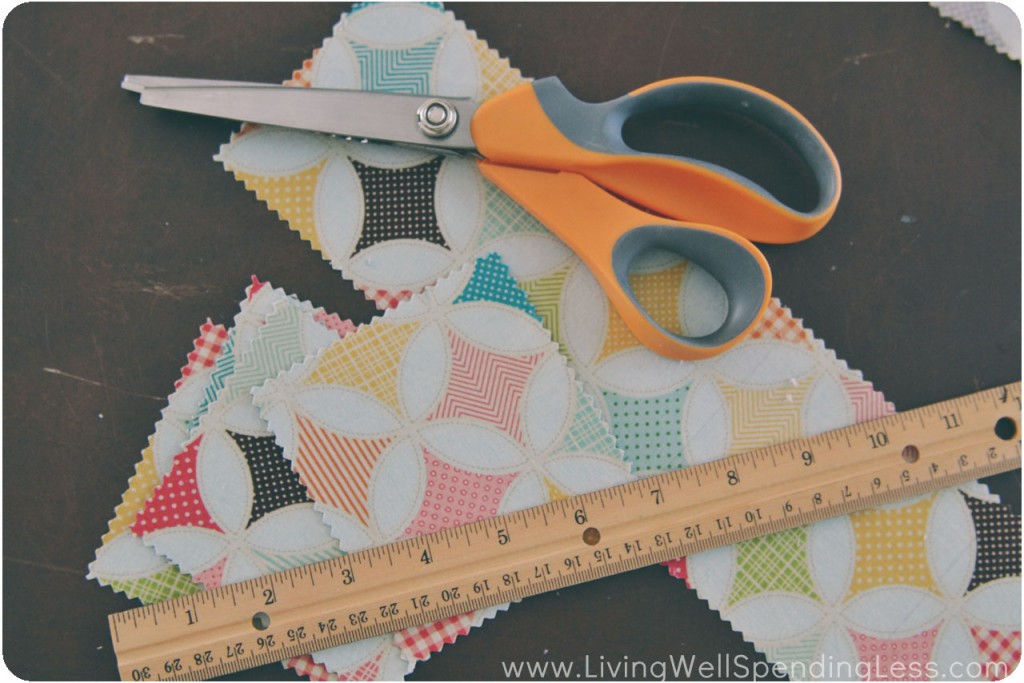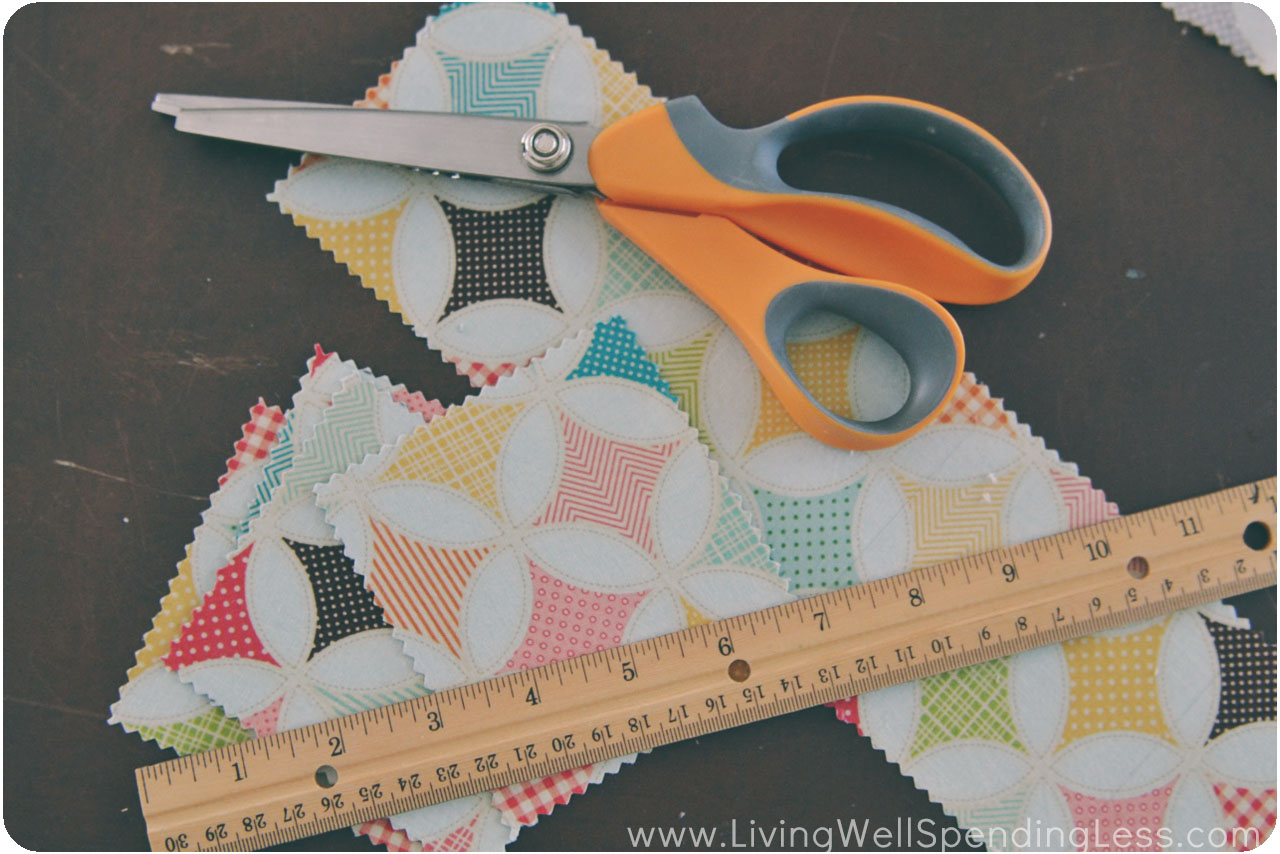 Step 5:  Measure out squares then lightly mark with a pencil. My squares ended up being 3.5″ x 3.75″ which gave me eight coasters per vinyl piece.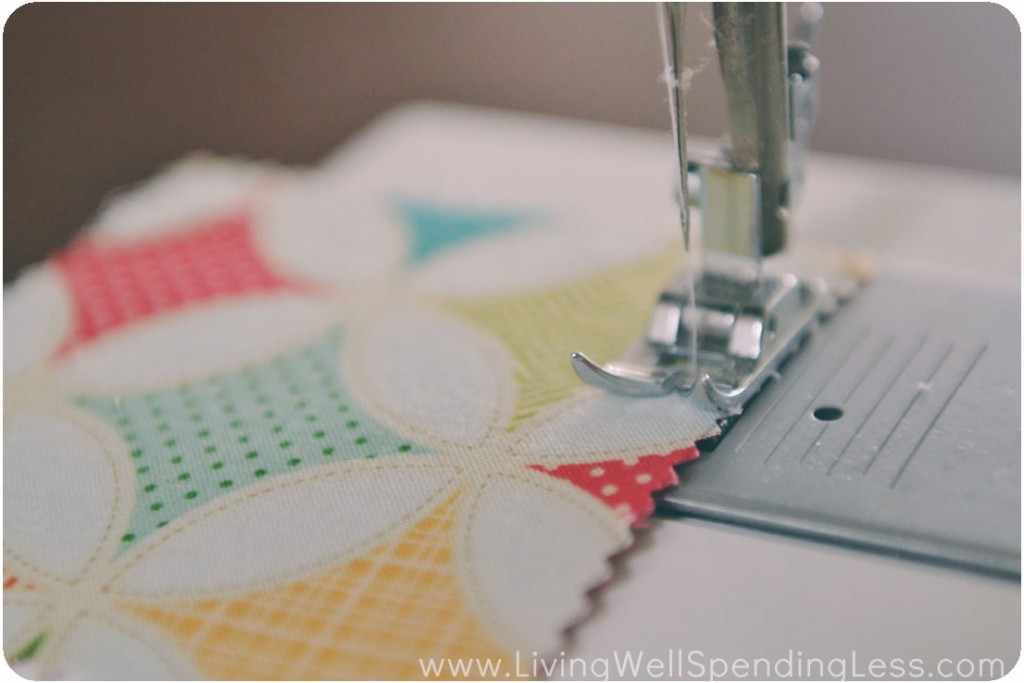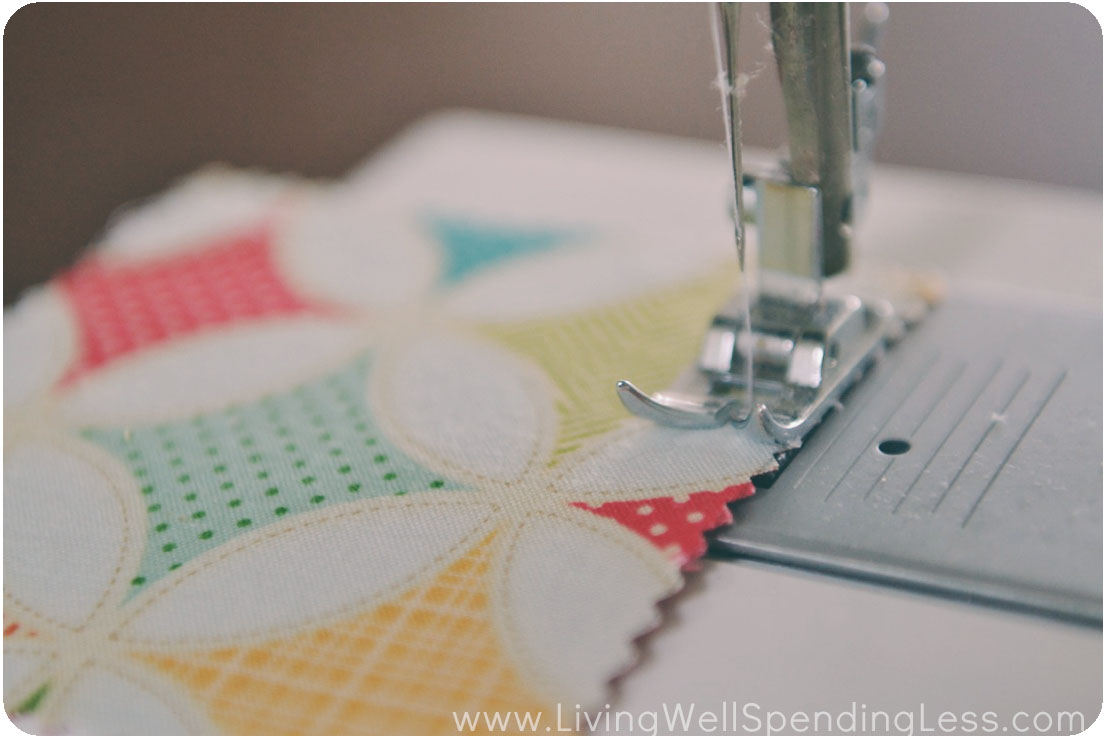 Step 6:  Stitch along edges of your coaster. This helps keep the vinyl in place and adds a cute decorative finish.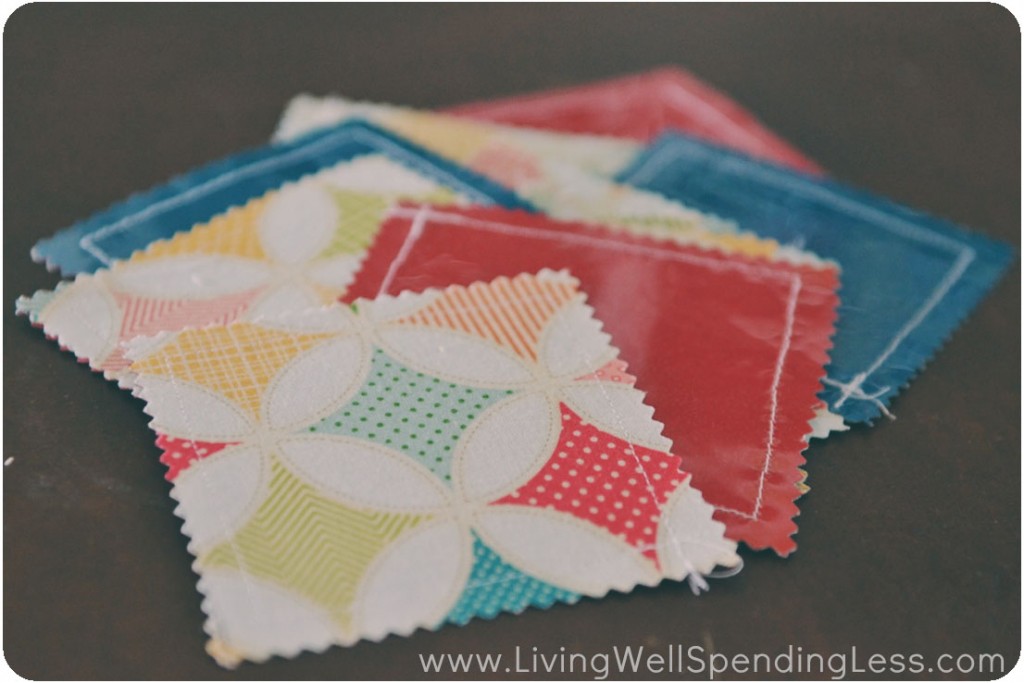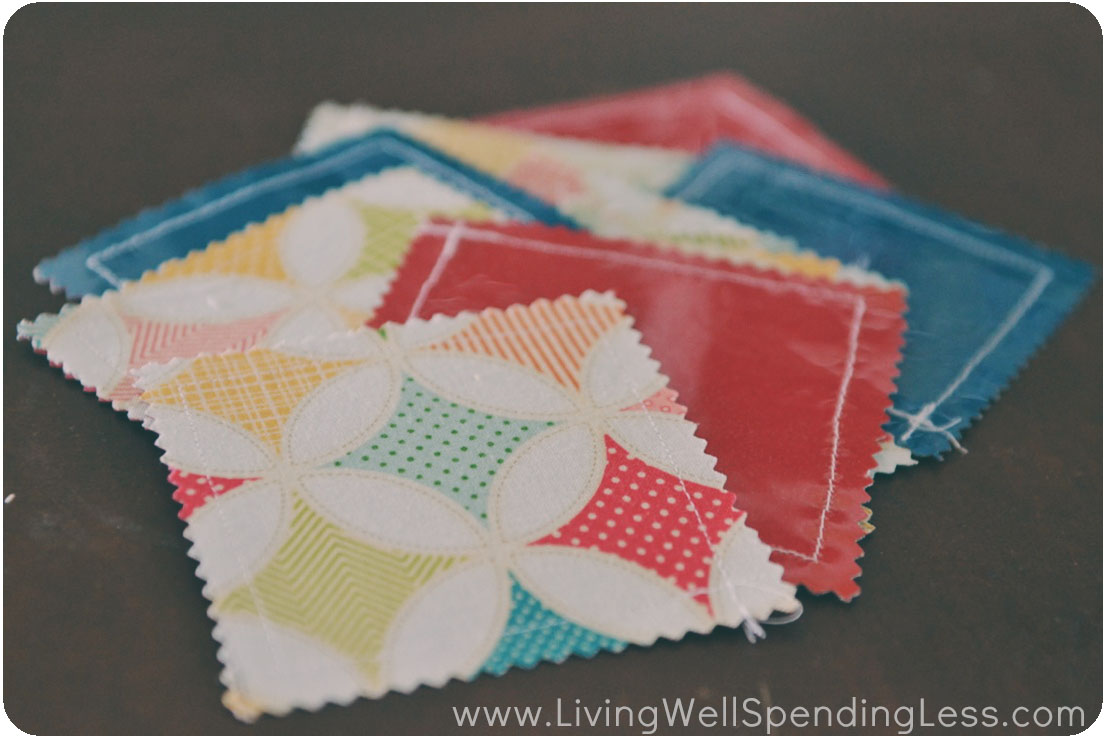 Step 7:  Repeat steps for remaining coasters!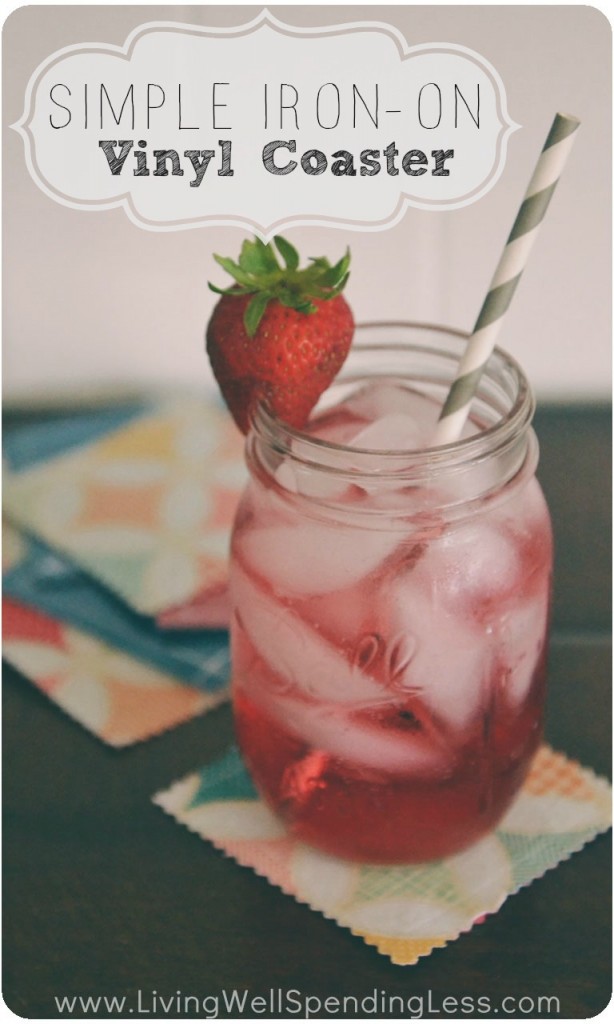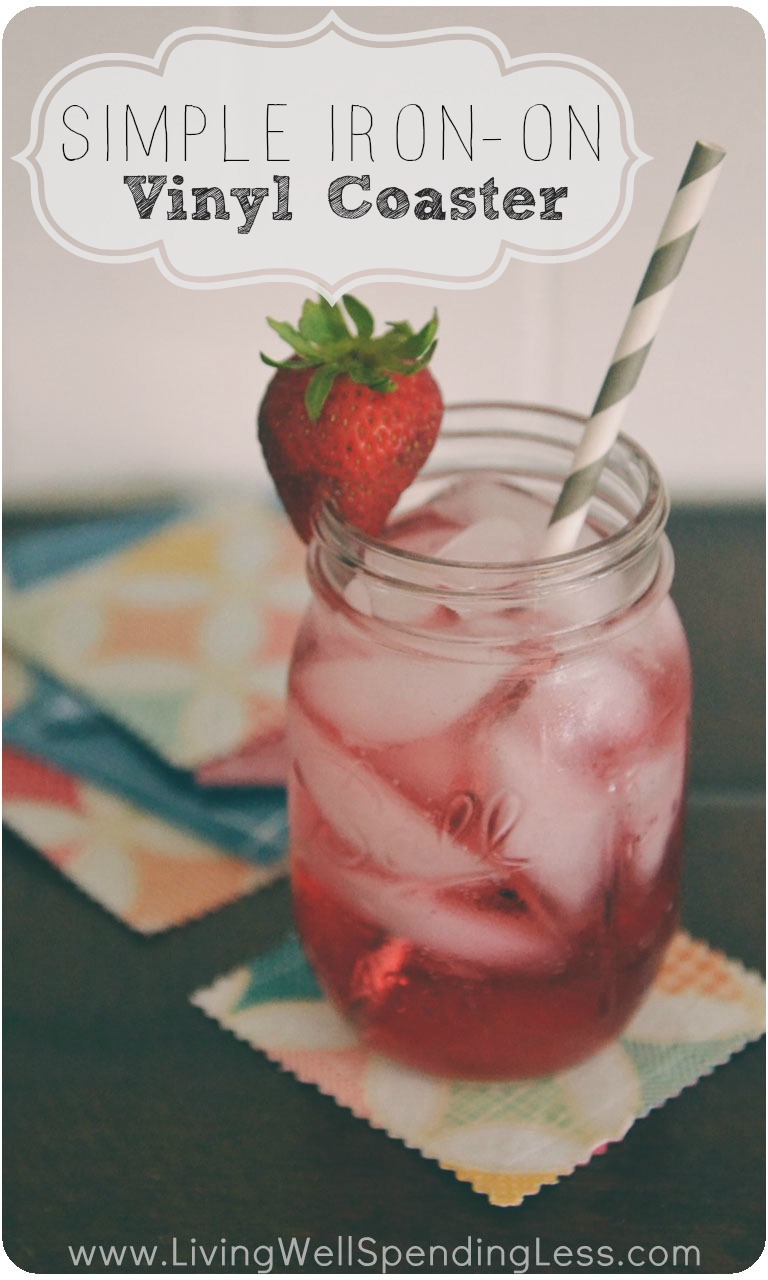 *   *   *
Is coaster usage a source of contention in your home too?