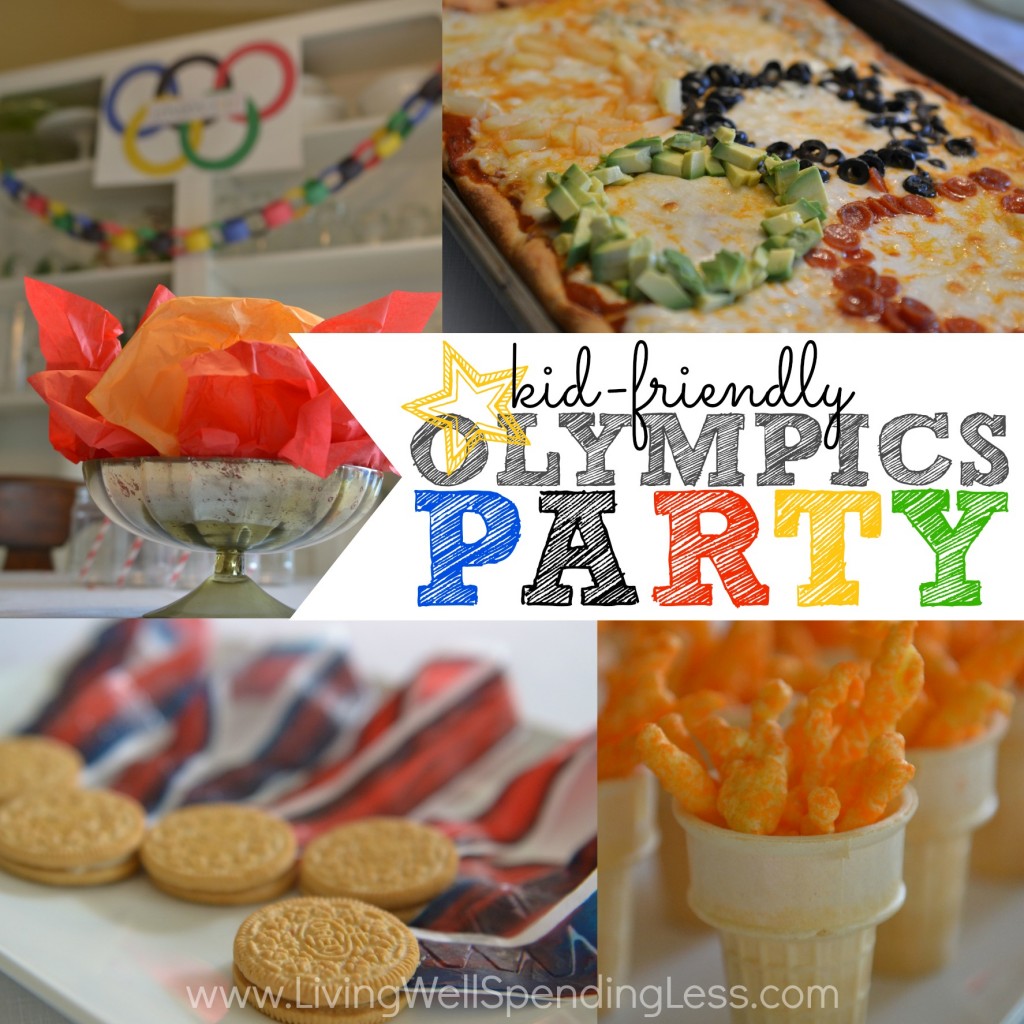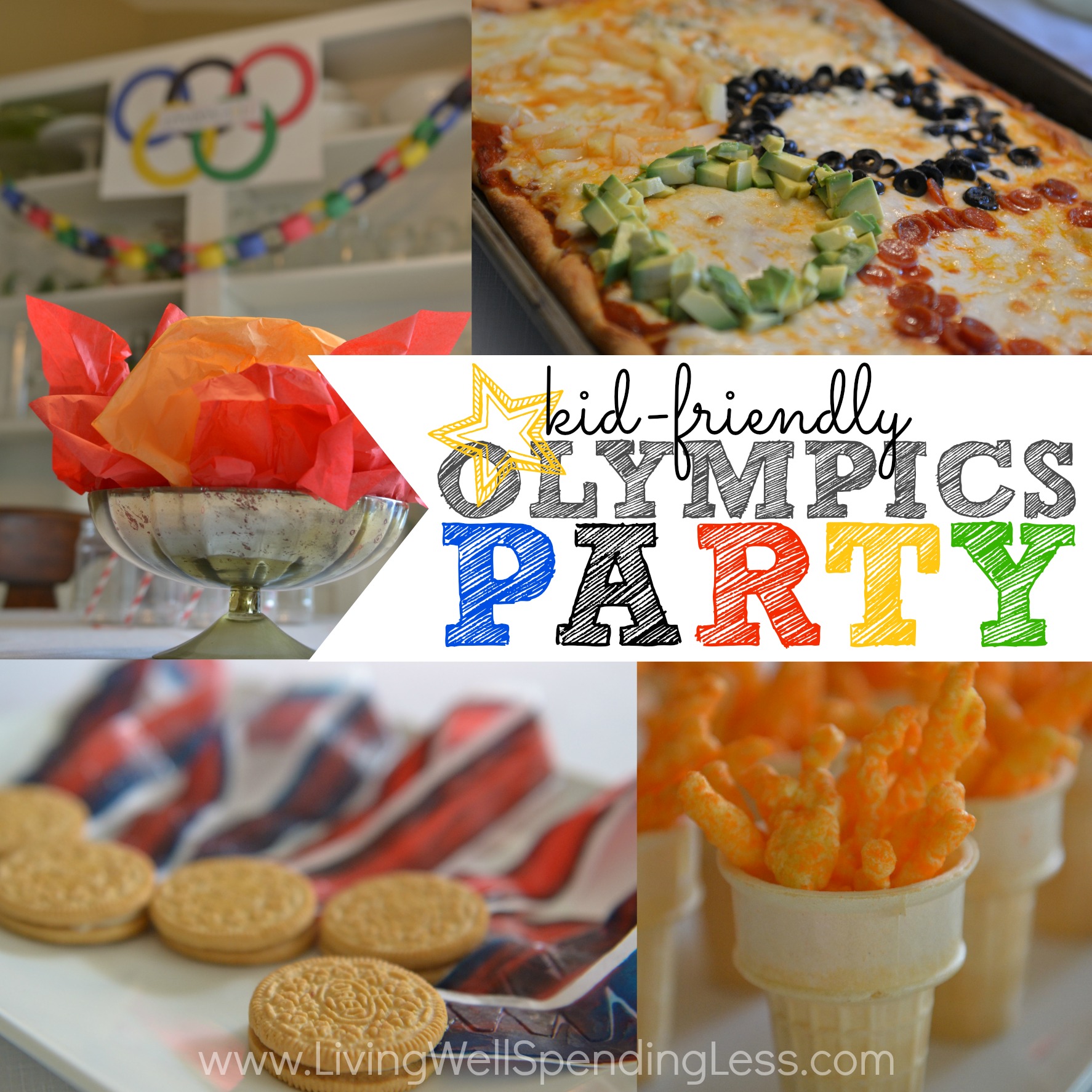 I don't know about you but here in the Soukup household we have been SO excited for the Olympics to start! We hadn't made any big plans, but on Friday the girls & I decided it would be fun to throw together a very impromptu party to celebrate watching the opening ceremonies. We invited one other family, spent the morning searching Pinterest for ideas, and the afternoon making our food & decorations. All our projects were very simple & kid-friendly, and by 7pm, we were ready to bring on the games!
There are still 2 weeks left to celebrate this once-every-4-years phenomenon, so I thought I'd share what we did. Most of the food & supplies came from things we had on hand, but we did make one quick trip to Publix for a few groceries.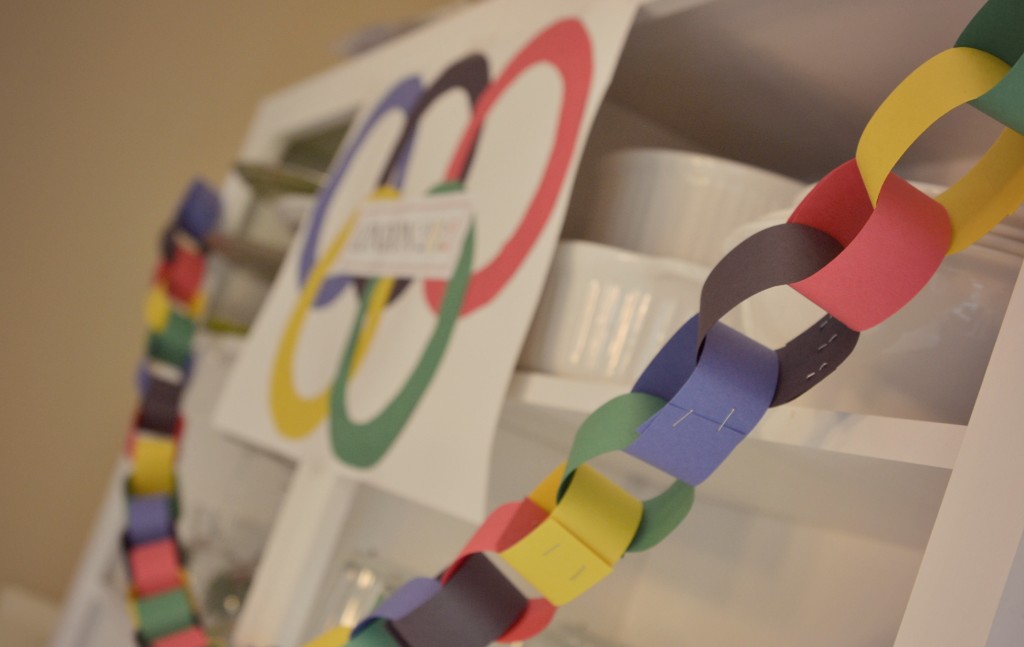 Our decorations were fun and very simple. Maggie came up with the idea of making a paper chain of Olympic Rings, and she insisted on doing them in the correct order. She was also very excited to learn how to use the stapler!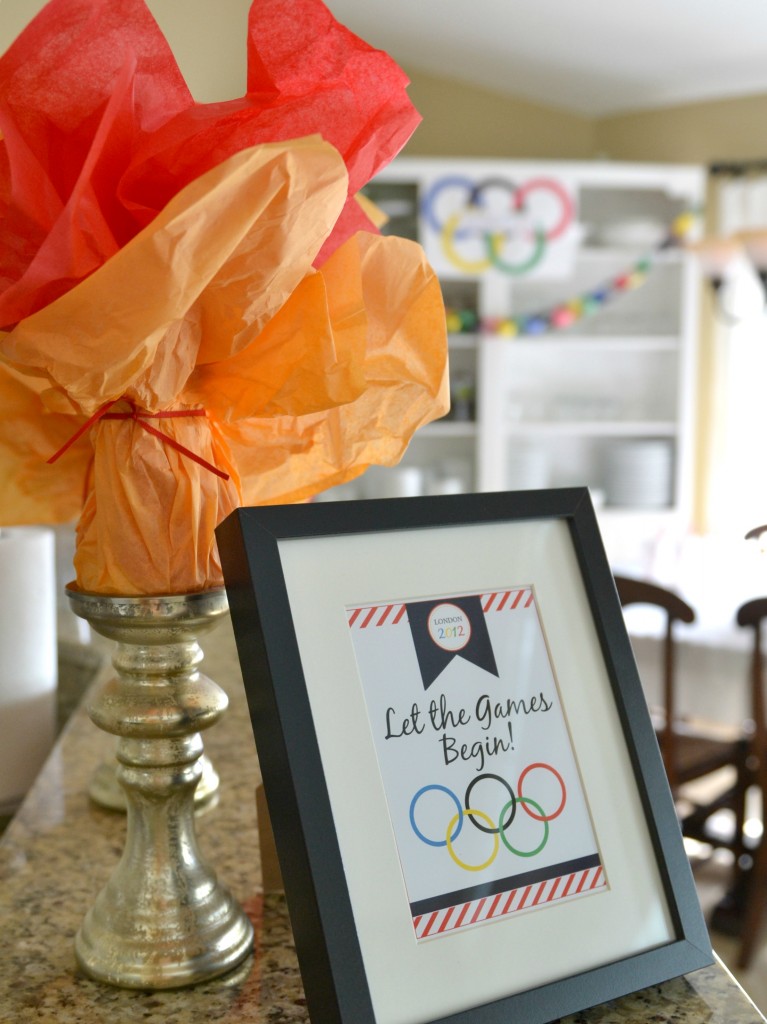 Our "torches" were red & orange tissue paper wrapped around an unlit candle, then placed on a candle holder.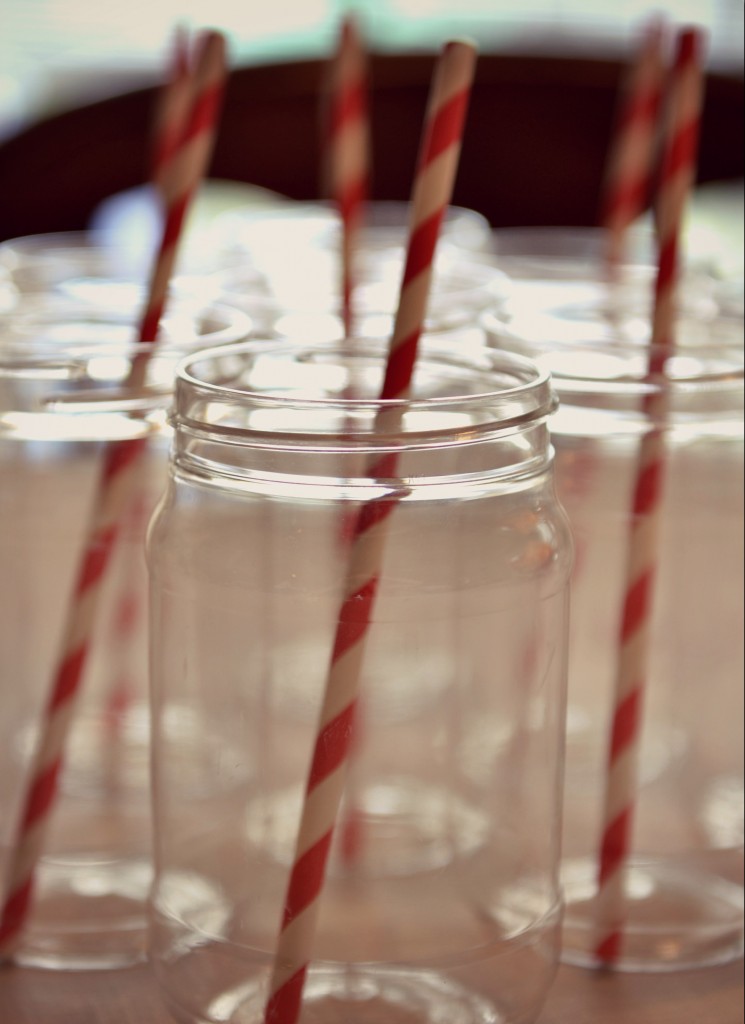 A party's just not a party without pretty paper straws.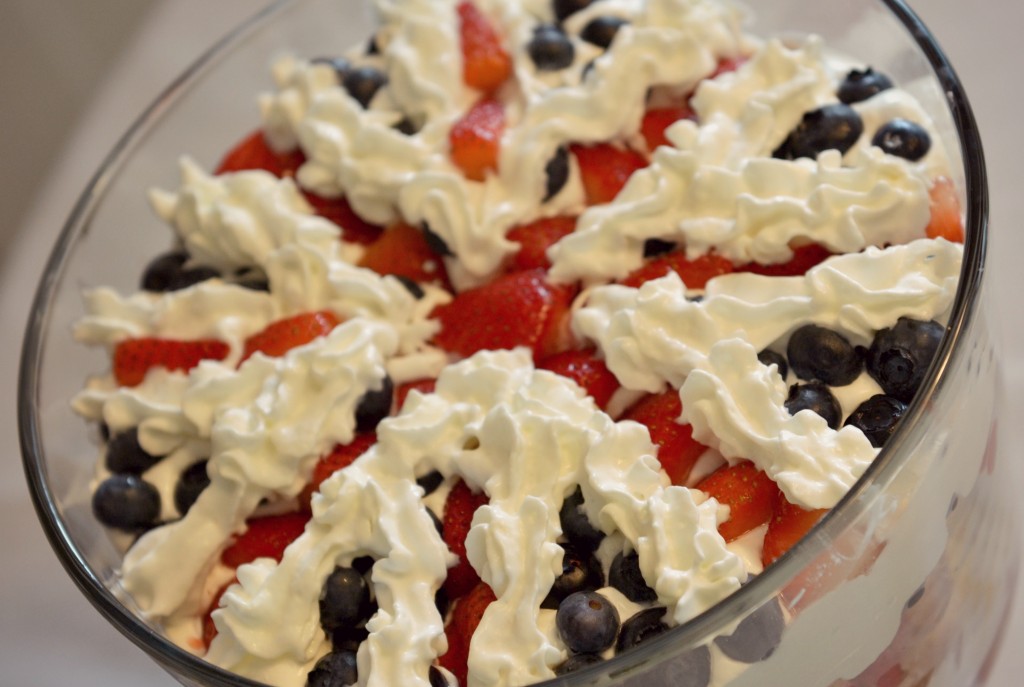 We kept our menu festive and kid friendly, with lots of fun Olympic-inspired fare. And what better way to celebrate the host country for the London Olympics than an English-inspired trifle, arranged to look like the "Union Jack" British Flag on top? The girls had a blast helping with this one. It might look complicated but I promise it's NOT!
Strawberry-Blueberry Pound Cake Trifle
2 pounds strawberries, washed & sliced

1 pint blueberries, rinsed

1 pound cake, sliced (we used one from the Publix bakery but Sara Lee works fine too)

2 8oz packages Cool Whip, thawed

canned whipped cream

1/4 c. Grand Marnier or Amaretto, or orange juice

2 tablespoons sugar

Stir sugar into Grand Marnier to make a syrup; pour half of syrup mixture over strawberries & mix well. Spoon 1/3 of strawberries into bottom of trifle bowl. Sprinkle in 1/3 of the blueberries. Spread 1 tub of Cool Whip over strawberries, then arrange pound cake slices over Cool Whip, crumbling slightly to make layer fit in bowl. Drizzle cake with remaining syrup, then layer with second 1/3 of strawberries and blueberries, followed by another layer of Cool Whip. For the top layer, arrange the strawberries & blueberries in the flag pattern. Just before serving use the canned whipped cream to finish off the white lines in between the red and blue.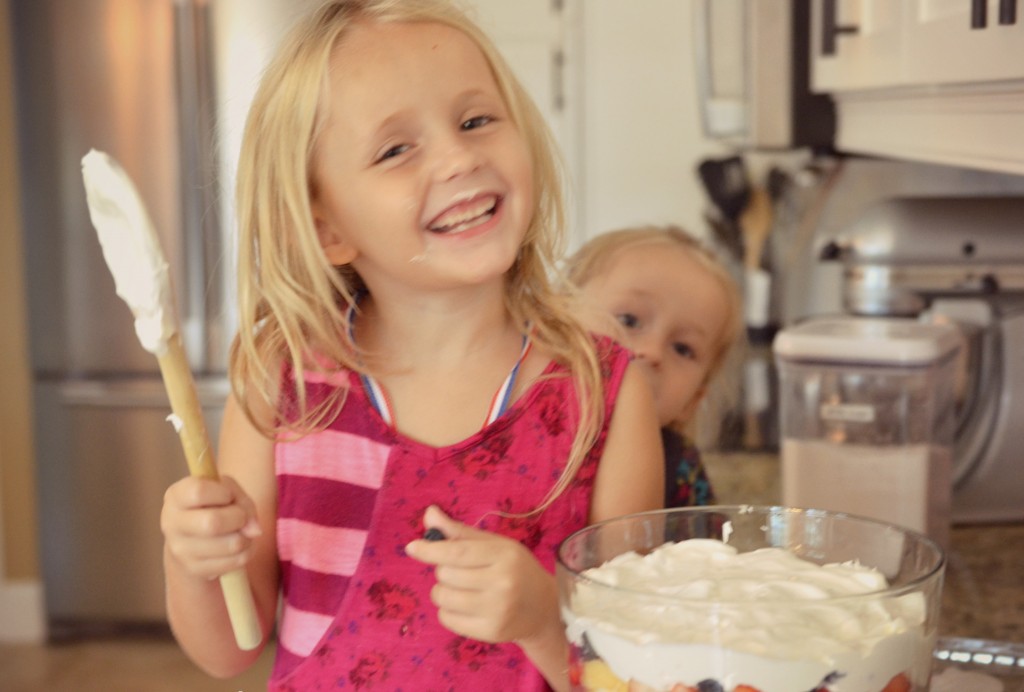 We made Olympic torches out of ice cream cones and Cheetos. I was just happy to have an excuse to buy Cheetos. 🙂 Not that I love them or anything. Nope, not me.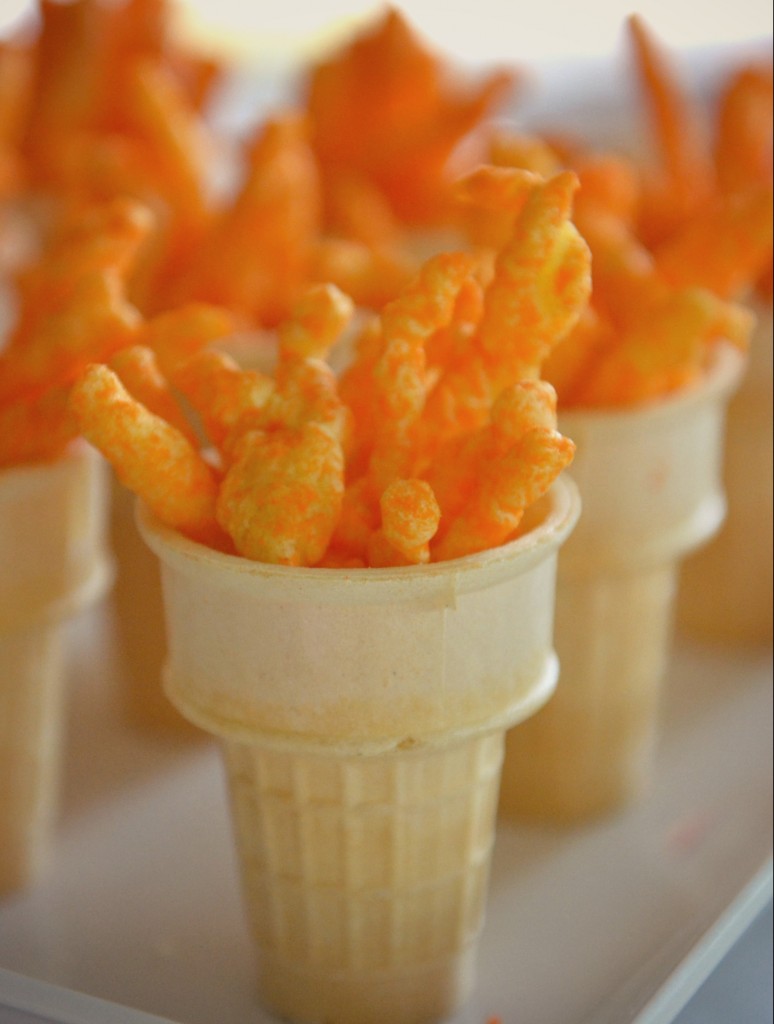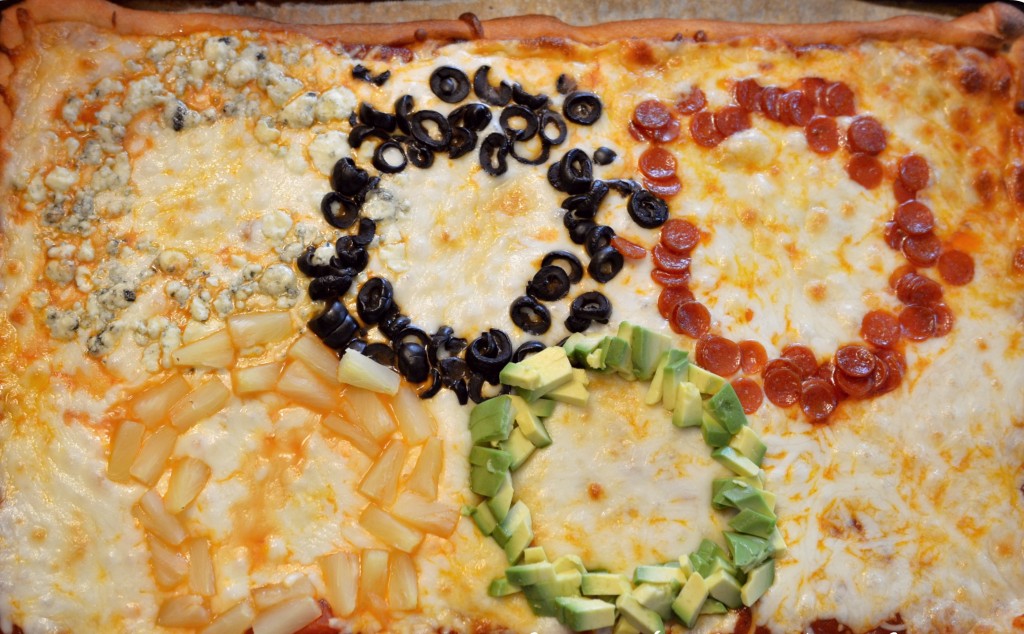 My favorite was our homemade Olympic ring pizza, with rings made from black olives, red pepperoni, yellow pineapple, green avocado, and–wait for it–blue cheese!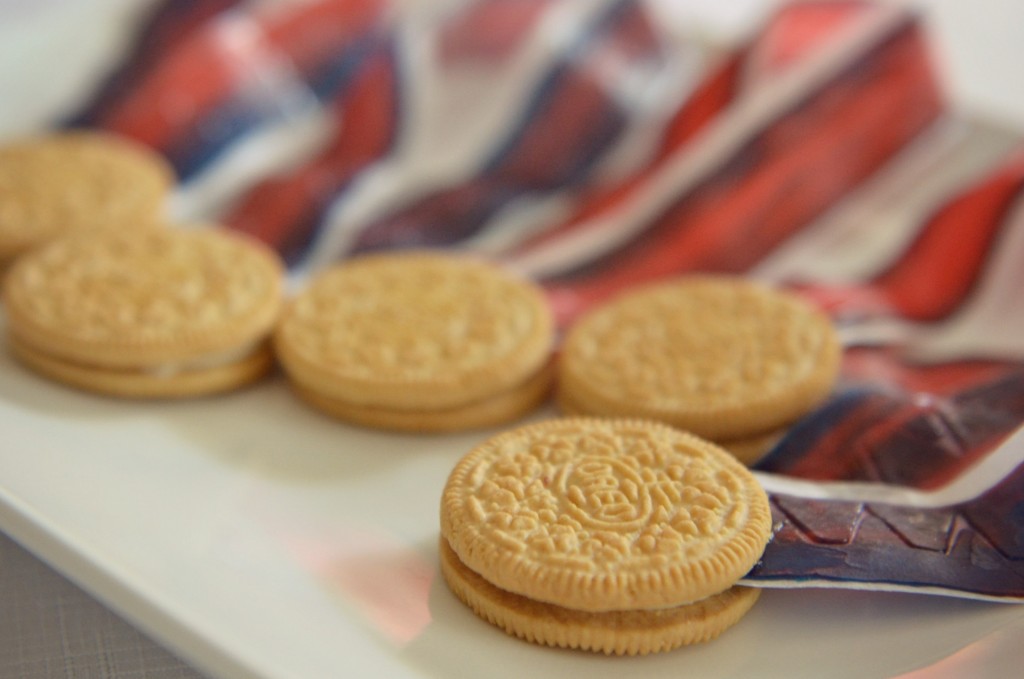 Finally, how CUTE are these "gold medals," made from Golden Oreos and Fruit By the Foot? The kids went absolutely crazy for them. They were seriously so easy to make–just cut up the Fruit by the Foot and insert both ends into the Oreo, then arrange on a plate.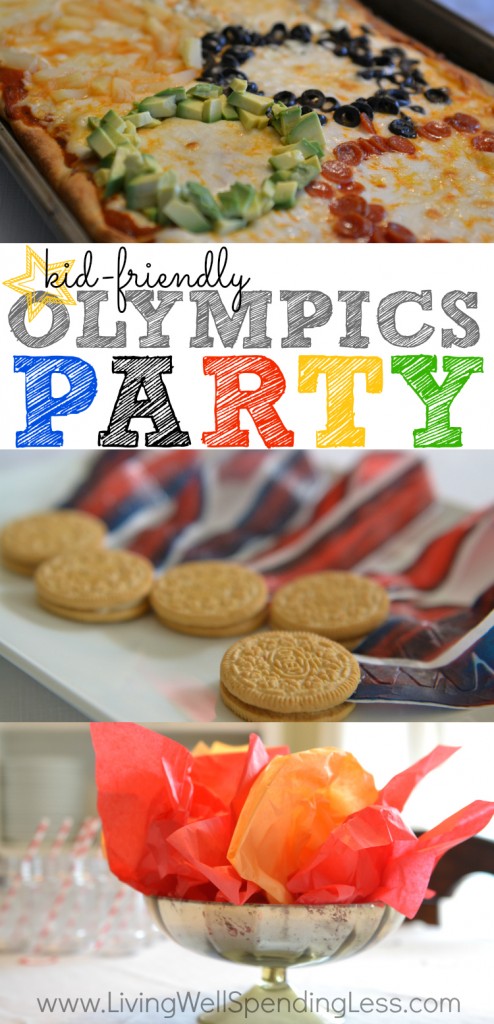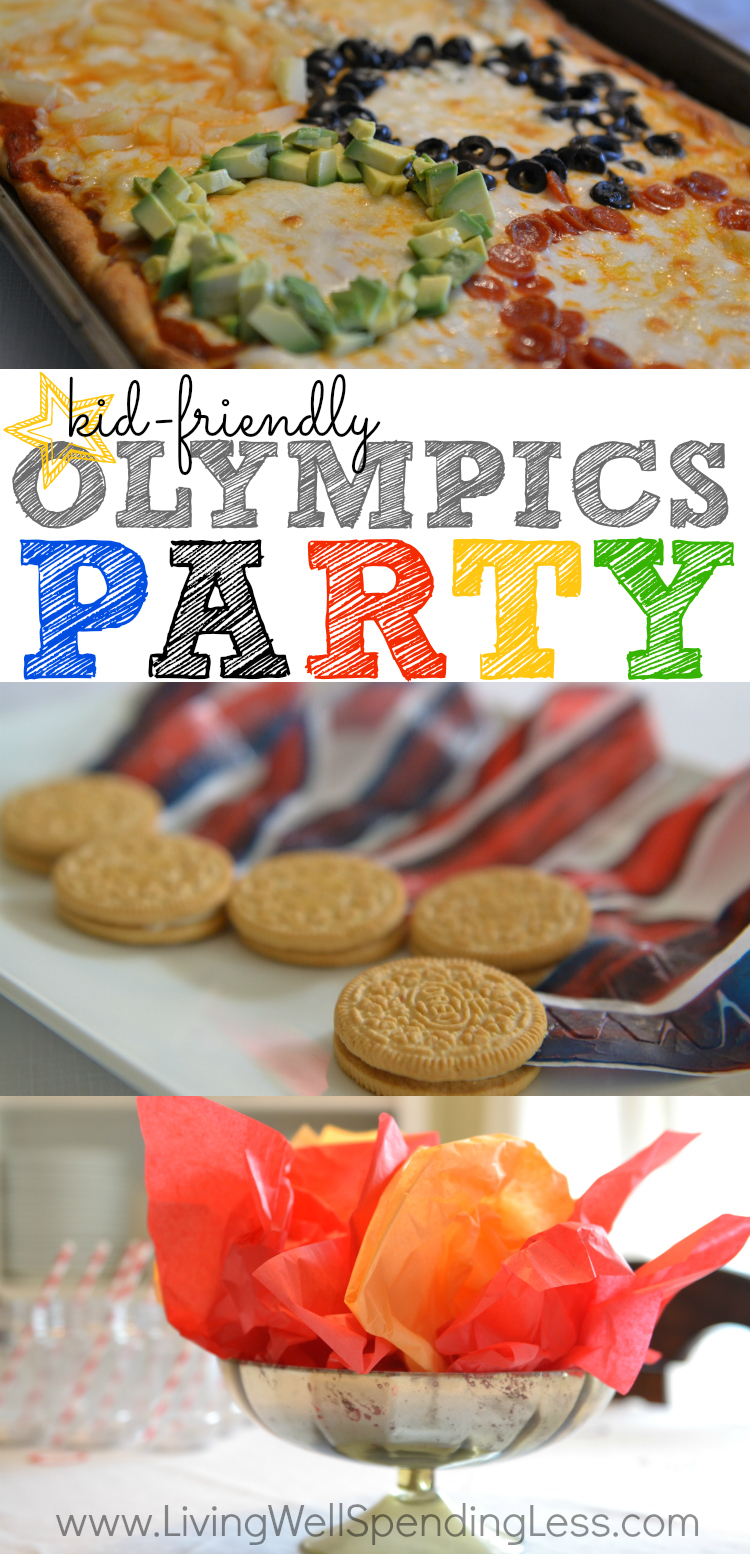 * * *
Go Team USA!
TAKE BACK CONTROL OF YOUR HOME LIFE
---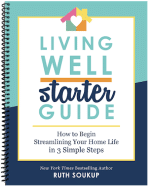 Ever feel like you just can't keep up? Our Living Well Starter Guide will show you how to start streamlining your life in just 3 simple steps. It's a game changer--get it free for a limited time!
If you love this resource, be sure to check out our digital library of helpful tools and resources for cleaning faster, taking control of your budget, organizing your schedule, and getting food on the table easier than ever before.