Who doesn't want beautiful skin? Beautiful skin looks radiant and feels so soft and moisturized. But how can we get that beautiful, healthy glow?
Most of the time, we simply go along without giving skincare much of a thought, especially if we're busy (and who isn't?)! We might even follow the same skincare routine we did as a teenager: wash, moisturize, repeat.
Usually skin is the last thing on our minds, unless it's breaking out, we notice a wrinkle, or it's itchy and dry. Then we try to fight the problem or treat it, sometimes making it even worse!
When skin "misbehaves," it can be so frustrating! Dry, itchy, scaly skin is so uncomfortable. Breakouts are awful and we all want to prevent premature wrinkles (and some of us are dealing with all of these things at once)!
So what are some easy ways we can add a little healthy glow to our visage all year long? Here are some quick tips and tricks to incorporate into our skincare routines, no matter what our skin type (normal, combination, dry or oily).
Here's how to get and keep beautiful, healthy, "glowy" and radiant skin throughout every season, all year long.
Great skin all year round starts with taking better care of ourselves.
Skincare All Year Long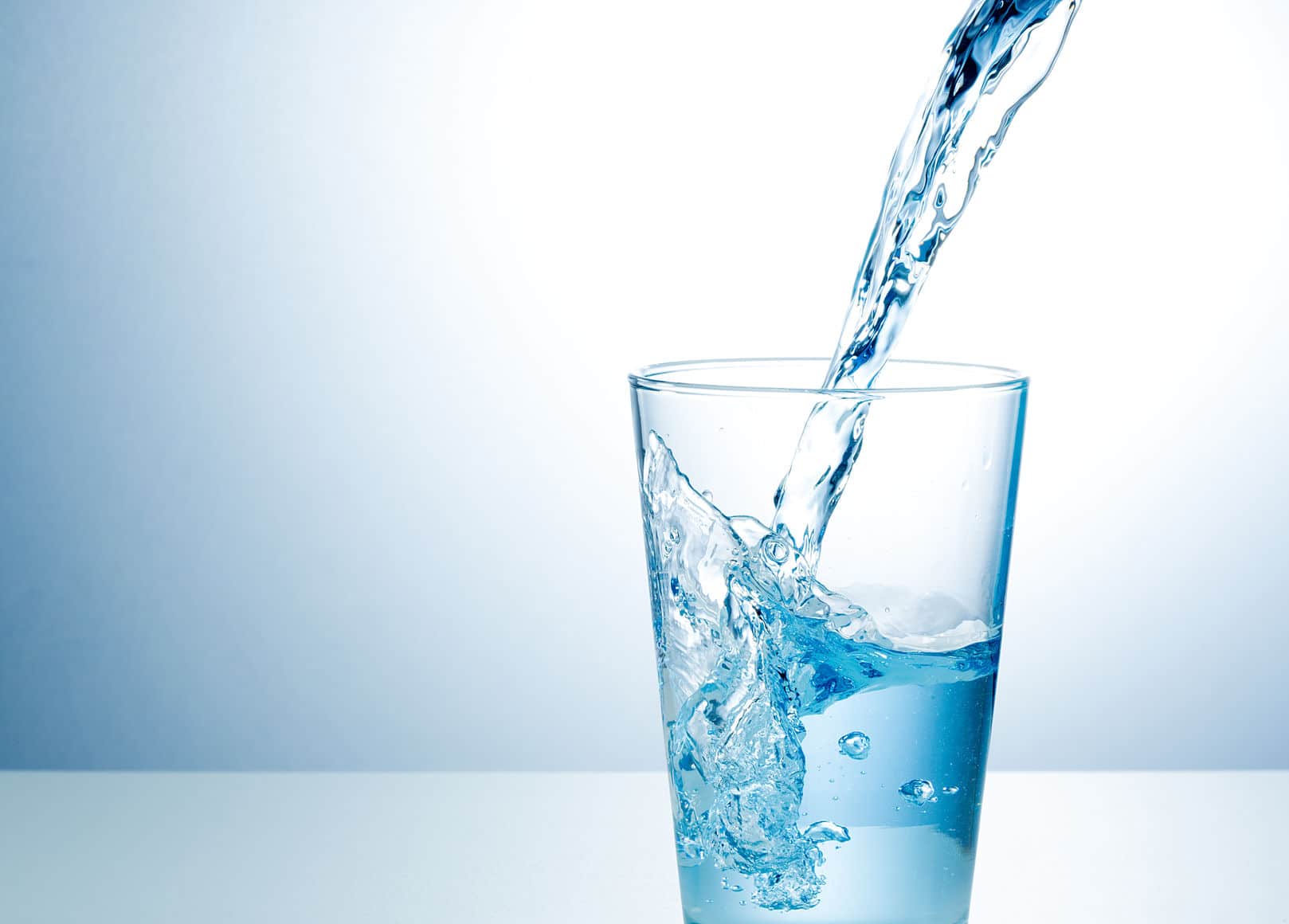 Drink More Water
Water can help flush out toxins and it keeps your skin looking bright and clear. If your skin is dry (your cuticles or the corners of your lips always seem to be cracking) it's definitely a sign you need to increase your hydration. For most of us, 6-8 glasses of water per day is a good guideline.
Keep Tabs on Your Diet
Fruits, vegetables, whole grains and healthy fats from sources like olives, avocados and salmon all help boost your skin's radiance and overall health. Avoid processed and fatty foods. Some people report breakouts, eczema and reactions due to too much sugar, alcohol or dairy in their diet. If you suspect one of these might be a culprit for you, try eliminating it from your diet for a few weeks to see if it helps.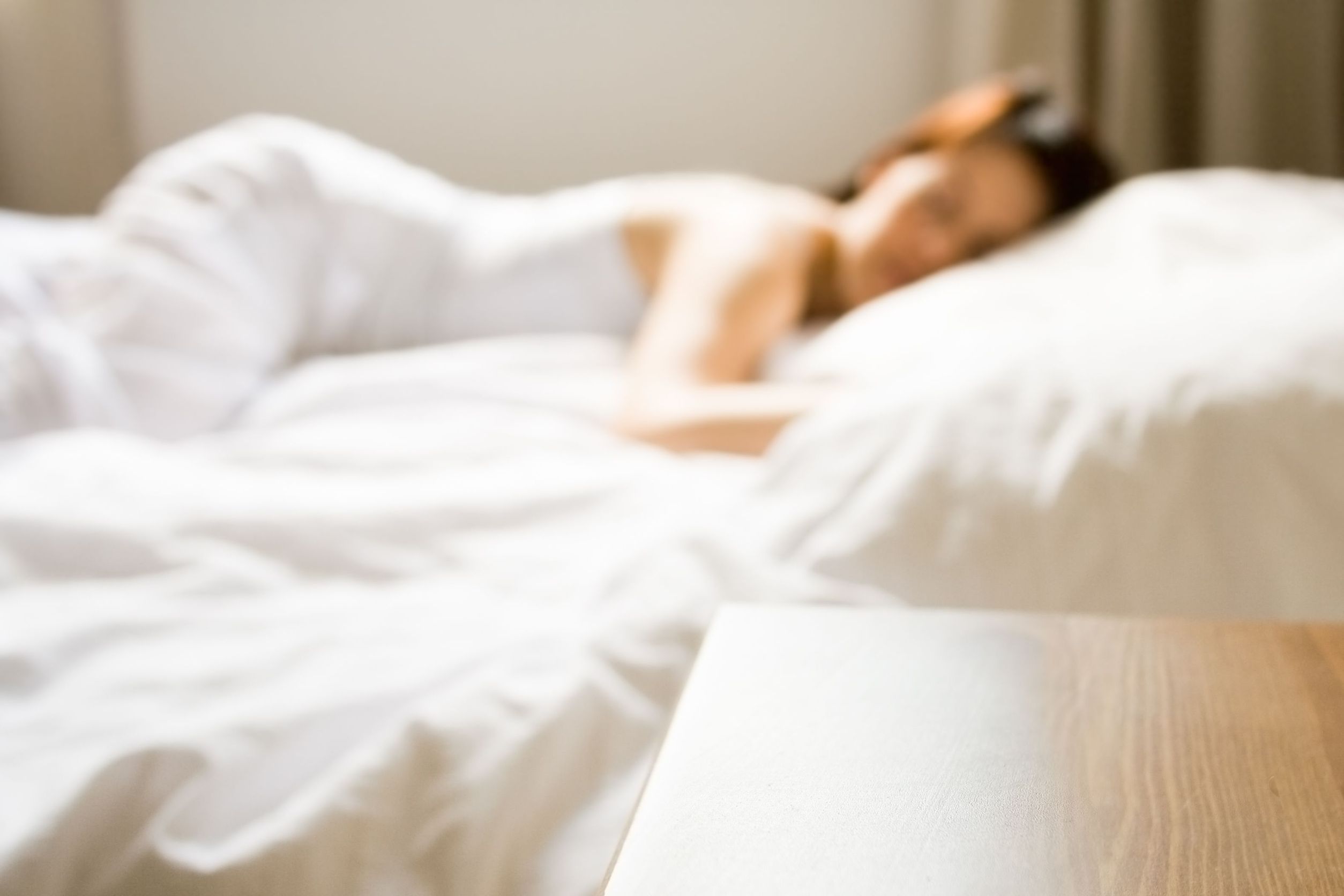 Get Plenty of Sleep
Yes, with everything going on, sometimes sleep is hard to come by. But you know how when you don't get enough sleep, your skin looks kind of…off? Sleep gives our skin the opportunity for cell turnover and renewal. Practice good sleep hygiene and turn off those electronic devices at least an hour before bedtime. Aim for 7-8 hours per night whenever humanly possible.
Quit the Tanning Bed
While you've probably heard it a million times, it bears repeating: tanning beds are still, yes, VERY bad for our skin. They can cause wrinkles, drying, age spots, and worst of all, use can lead to skin cancer. If you must have a tan, try using self-tanner instead. Use a gentle scrub, and then apply carefully. Gone are the days of orange, streaky self-tans, and most are very natural looking. Try some that build up gradually, like Jergens Natural Glow.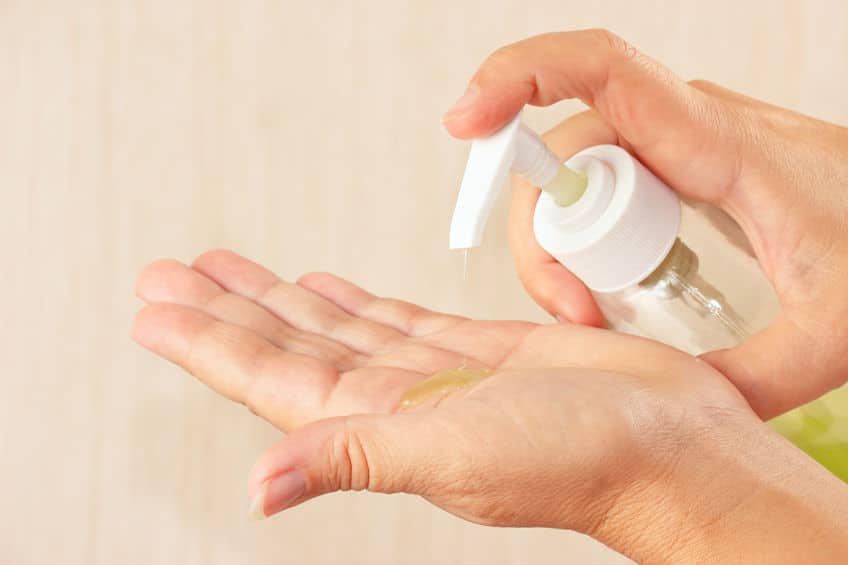 Treat Skin Gently
If you have frequent breakouts or skin that's particularly flaky, dry or combination, there can be a tendency to want to abuse your skin—scrubbing, picking, using products with alcohol or foaming cleansers that contain SLS, and slathering on products left and right. Be gentle and heal your sensitive skin. Sometimes the best solution to a problem is simply time and gentle, routine cleansing and moisturizing. Scrubbing can create tiny tears, alcohol can dry your skin, and foaming cleansers can irritate sensitive skin. You might even try products that are marked "non-comedogenic," which means they're specially formulated not to clog pores and cause even more breakouts.
Reduce Stress
Easier said than done, right?? Yet, stress is one of the biggest culprits for skin issues. Yes, hormonal changes and other factors might play in, but really, managing stress by giving yourself a (well deserved!) break and practicing self-care can go a long way in preventing skin reactions (and overreactions). Conditions such as eczema, psoriasis and acne can all be exacerbated by stressful times and situations.
…As for different weather and even during travel to different environments, you might have to vary your skincare routine to suit what's going on around you. If you're traveling to areas that are dry, or at different altitudes, or with different humidity and temperature levels, they can all play a factor, as can the changes in the seasons.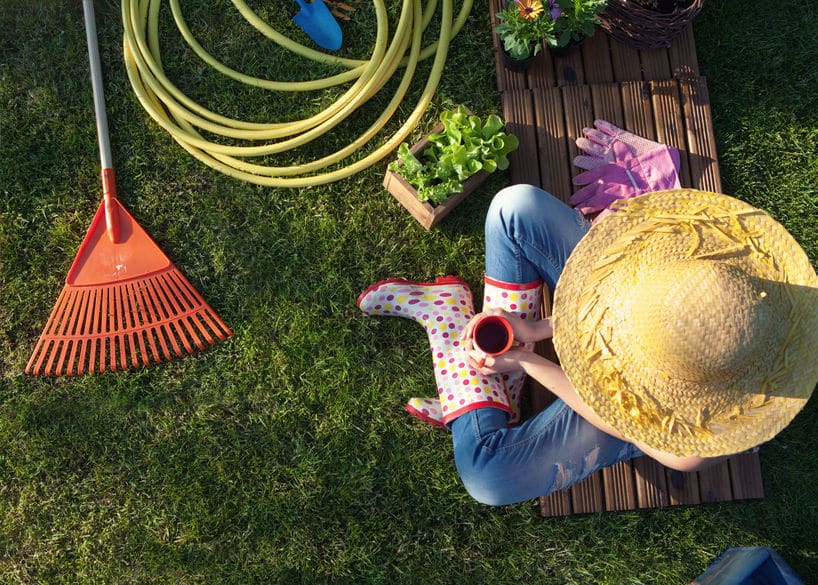 Skincare in the Spring
During spring, the days get a little longer, warmer and brighter. We're often still keeping to our New Year resolutions to work out and get in shape for summer. This is a prime time for breakouts from sweat! Keep your hair pulled back and off your forehead and hairline when you work out. If you notice that breakouts are a problem for you, always shower after working up a sweat.
In the spring, we tend to spend more time outdoors and in the sun. It's a good time to remind ourselves to check the expiration dates on our SPF and use a type that's specially formulated for faces. Consistently wearing sunscreen really helps. Keep in mind that most of us underestimate the amount we need to be wearing. Reapply sunscreen whenever you go out and every few hours. Watch for makeup that contains SPF, but also keep in mind that 20-30 isn't enough. Instead, look for a sunscreen with a protection factor of 50 or higher.
As your skin adjusts to spring weather and moisture in the air, consider adopting the use of a moisturizing toner like Thayers Alcohol-Free Witch Hazel. This can help keep pores clear and minimize their look while keeping your skin from feeling tight and dry. You can treat pimples with tea tree oil and try frankincense to fade the look of dark spots. Always use a carrier oil and test for any reaction before applying essential oils to your skin directly.
During this time of year, you might see a higher reaction to allergies. If you tend to have redness and other reactions to allergens, consult with your doctor about which over-the-counter remedy or solution to use. You may see an increase in rosacea and redness as well as puffiness around your eyes. Try teabags, which seem like an old-fashioned remedy, but they contain tannins that can reduce puffiness and water retention. You may also need to use a red-based concealer to hide any dark circles around your eyes. Remember to dab on concealer rather than rub, which can tear and injure the delicate skin surrounding your eyes.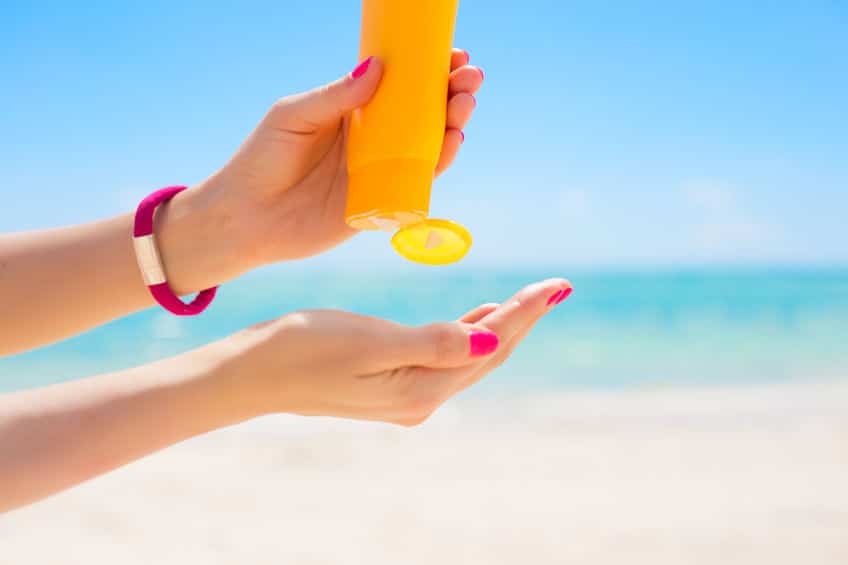 Skincare in the Summer
Summer is the season of skin! We wear lighter clothing that might leave us exposed to sun rays. We swim, spend time in the sand, and sweat. All of these things can lead to skin irritation, rashes and other issues. Not to mention bug bites, poison ivy and other skin irritants. Yikes. That said, don't let the skin-hazards of summer keep you from joining in on all the fun!
In the summer, you can go foundation-free or opt for a tinted moisturizer if you feel you need some sort of coverage to even your skin tone. Try a moisturizer that contains sunscreen like Shiseido Urban Environment with SPF 43. Find products that can do it all-in-one, so you don't have to spend time applying layers of sunscreen, moisturizer AND foundation.
If you like the feel of scrubs, only use very, very gentle products. Use a scrub that's sulfate-free and doesn't contain harsh particles that can stretch, pull and damage your skin—even leading to infection! Philosophy's Microdelivery Exfoliating Wash is extremely gentle and doesn't dry out your skin like some scrubs.
When the time is right, give yourself permission to skip makeup or minimize your routine as much as you can. Working up a sweat in the summer and mixing sunscreen, bug spray, wet bathing suits and activity can be a perfect storm for your skin. Give it a break by going as natural as possible. Opt for bug repellent that's natural, and try to avoid chemical-laden products.
If you tend to get blackheads in the summer or small clogged pores, a charcoal mask or cleanser might help. Charcoal brings dirt to the surface and removes it. It may seem a little strange to use black soap on your face, but it can really help break down oil and reduce blackheads and clogged pores.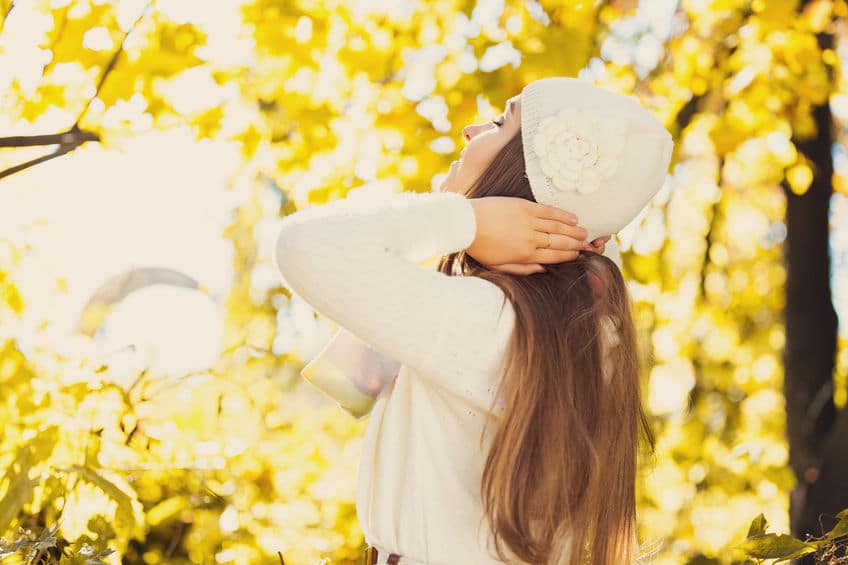 Skincare in the Fall
In the fall, many of us start getting a little cozier with our fashion and hairstyles. Hats and headbands and even just wearing our hair down can lead to breakouts, especially around our hairline. Try to keep your hairline free of products and apply only to the ends of your hair when possible. Always rinse your hair thoroughly when you wash it.
During the fall, you might want to increase your moisturizer, even if you don't have normally dry skin. Skin that's oily can overproduce oil to compensate for dryer weather, so if you feel your skin is out of balance, check your moisture levels rather than trying to just dry things out. Maracuja oil (another name for passionfruit) can help to even things out without clogging your pores. It may seem counterintuitive to use oil on your skin, but it actually helps remove dirt and keeps your skin looking glowy and fresh. Try Tarte's Maracuja oil in a travel size so you can reapply right from your bag.
If you're bothered by signs of aging, talk to your dermatologist. Retinoids can be harsh for some users, but can also aide in cell turnover and renewal, thus reducing the appearance of fine lines and wrinkles. The biggest concept is consistent application of moisturizer and sunscreen, no matter what wrinkle treatment you prefer.
If your skin becomes dryer in the fall months, you may need to use a humidifier in your room at night, which can help keep moisture in your air, especially when the furnace is running. Watch for reactions to fabrics like wool, which can cause some people to get itchy and react with already dry, irritated skin.
Wash your skin before bed each night and again in the morning, using a moisturizing cleanser. Cetaphil is a classic, because it's easy to find, gentle on your skin, won't clog your pores, and leaves skin moisturized and healthy.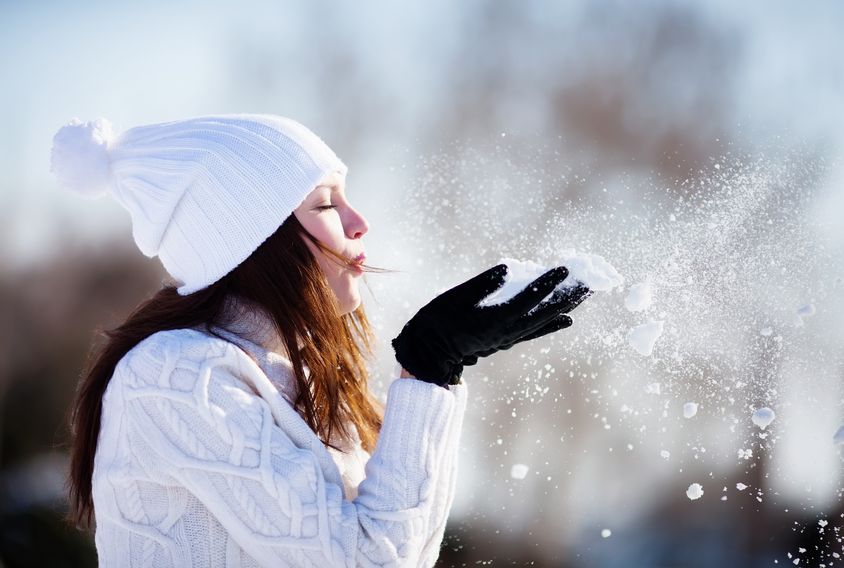 Skincare in the Winter
During the coldest months, skin gets the driest. With indoor air and dust, as well as a constantly running furnace and heater, you might find yourself feeling itchy and scaly. The answer is drink water, moisturize, and then drink water and moisturize some more!
Try a more intense night therapy for your hands, feet and body by using coconut oil as body butter. Apply a small amount to your elbows, knees and anywhere else that needs some extra moisture.
Mix a little brown sugar into your coconut oil to make a fast and easy lip scrub that can keep chapped lips looking smooth and supple. Apply lip balm liberally, and watch for options that contain SPF to protect lips from the sun, especially if you're out in the snow. We often don't think of sun protection in the winter, but with the sun's rays reflecting on snow and clouds, it can be deceptively hard on our skin.
Be sure to remove all makeup at night and avoid sleeping in any makeup, which can dry skin out as well as clog pores. Try a micellar water, like Simple to remove your makeup without drying out skin or causing you to scrub and pull at your eyes and sensitive areas.
If you really need a little boost, try a hydrating mask of honey. Any honey will do, but Manuka honey (available at natural food stores) has antibacterial properties and can be especially healing and nourishing for dry, sensitive or combination skin.
Remember all year long to treat your skin with care and tenderness. Soft, beautiful skin enables us to feel the warmth of a touch, the coolness of crisp bedsheets, a soft kiss from our loved ones, or the tickle of grass in the sunshine. Our skin is amazing and sensitive and should be cared for like the precious organ it is.
Be good to yourself and your skin will be just as good to you!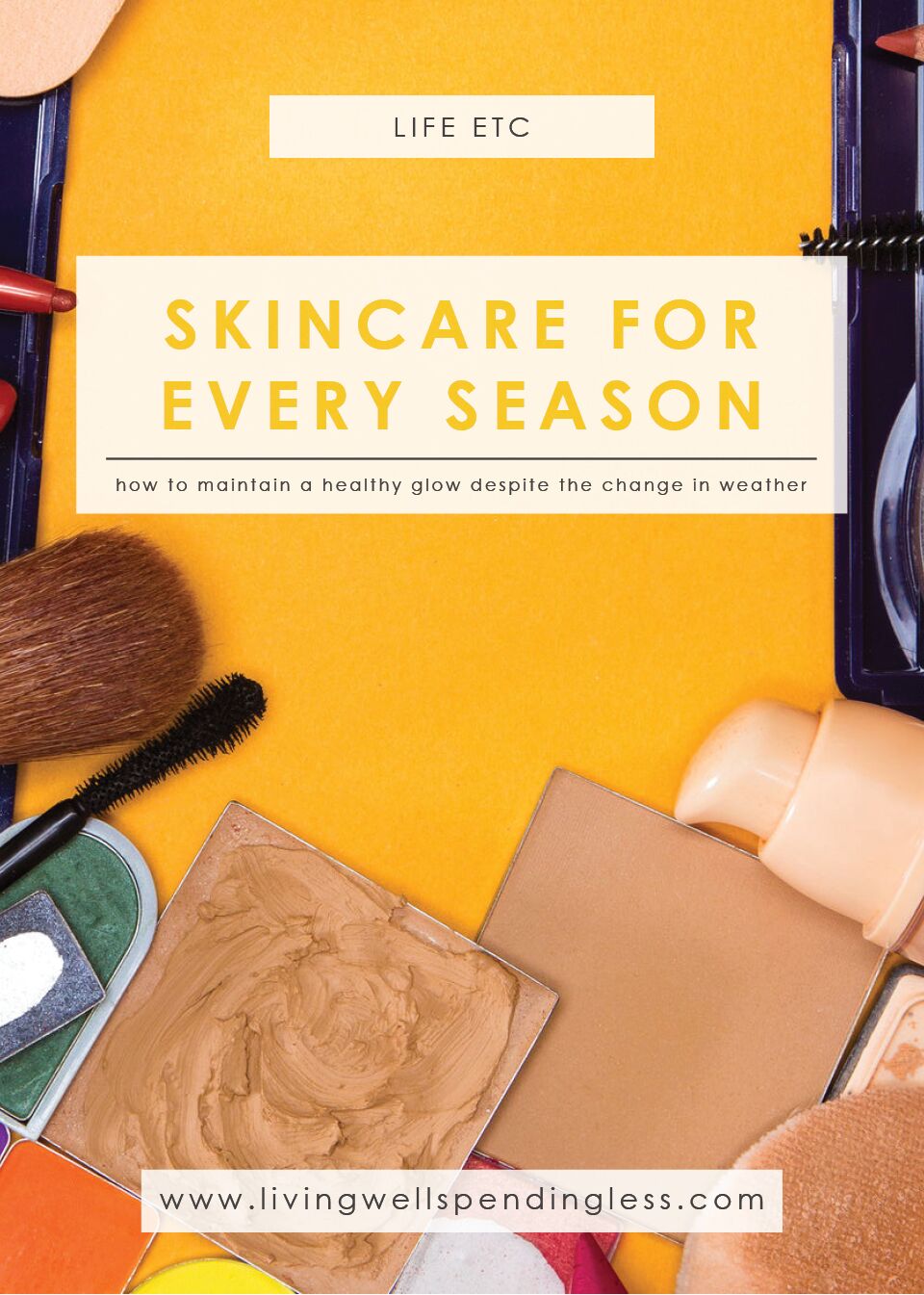 TAKE BACK CONTROL OF YOUR HOME LIFE
---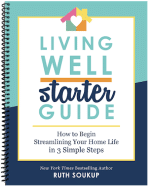 Ever feel like you just can't keep up? Our Living Well Starter Guide will show you how to start streamlining your life in just 3 simple steps. It's a game changer--get it free for a limited time!
If you love this resource, be sure to check out our digital library of helpful tools and resources for cleaning faster, taking control of your budget, organizing your schedule, and getting food on the table easier than ever before.