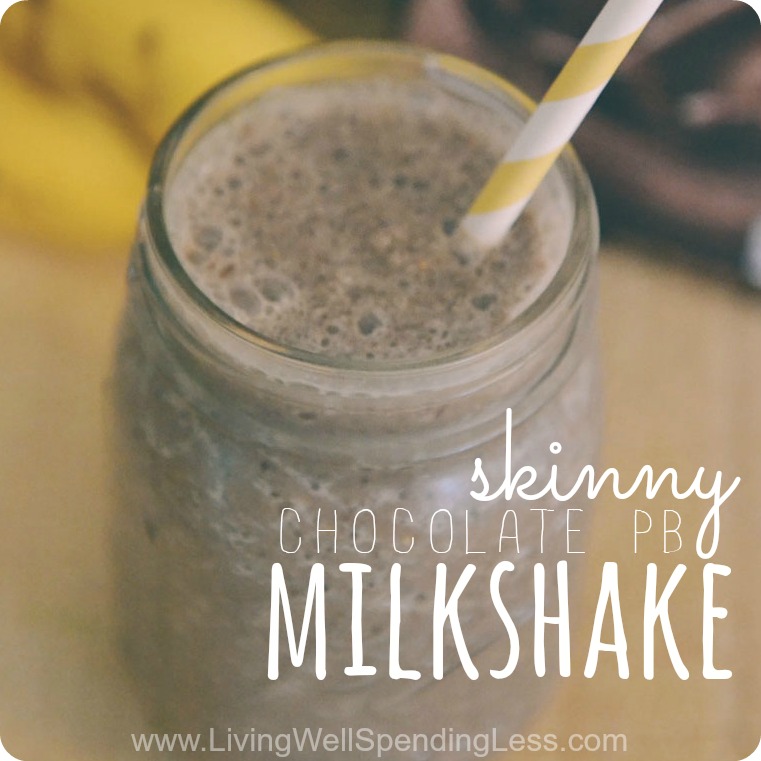 I'm not normally one for a "skinny" version of anything. If you've ever followed one of my recipes you know I like heavy cream and butter and real sugar. I'd rather have a little of the full-flavor stuff than a whole bucket of the low-cal variety.
Most of the time.
But friends, between the eight hours a day at the computer and our recent month-long fatty food tour of America, my waistline seemed to be expanding at an alarming rate. After getting on the scale a few weeks ago (and scaring myself in the process), I finally realized it might be time to cut back just a little and even–dare I say it–commit to the big D word.
DIG DEEPER
---
Great family meals don't have to be complicated. This mini cookbook serves up 10 easy meals, each only requiring 5 ingredients or less
So for the past few weeks, Husband and I have been living on healthy low-carb things like salads and grilled fish and hard boiled eggs. So far I have lost 9 pounds and he has lost almost 15, which is really encouraging.
Even so, a girl's gotta have a little chocolate once in a while! While this skinny chocolate peanut butter milkshake isn't quite the same as the real thing, it is pretty darn tasty. It even makes a great treat for the kiddos that you can actually feel pretty good about. Best of all? Just 3 ingredients (+ice) and only 130 calories per serving! The secret is the yummy Silk Dark Chocolate flavor almond milk plus the added richness of powdered peanut butter, which gives lots of flavor for far less calories and fat than actual peanut butter.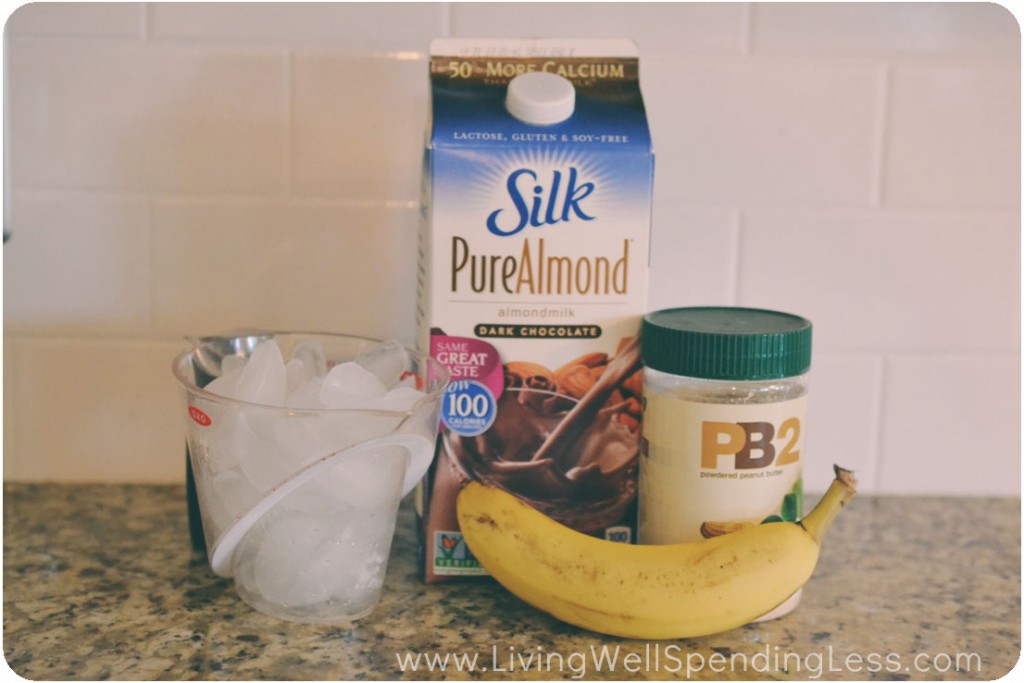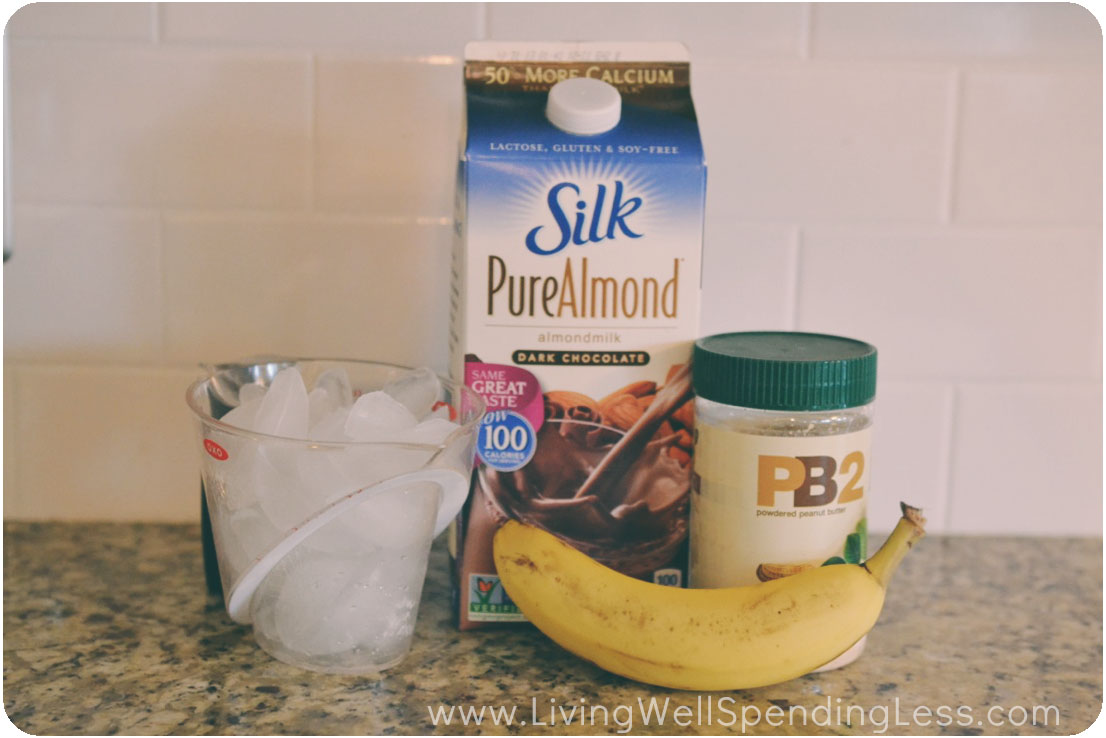 Here is what you need:
2 cups ice (optional: skip ice and use a frozen banana) 1 banana 2 cups
Silk Almond Milk
, Dark Chocolate flavor 2 tablespoons
powdered peanut butter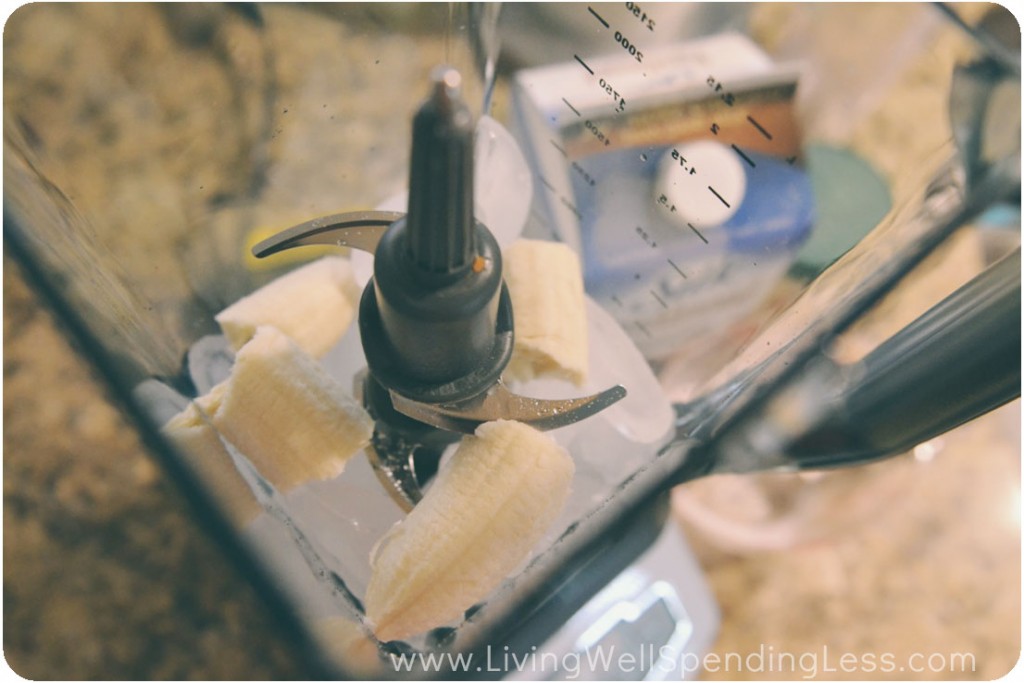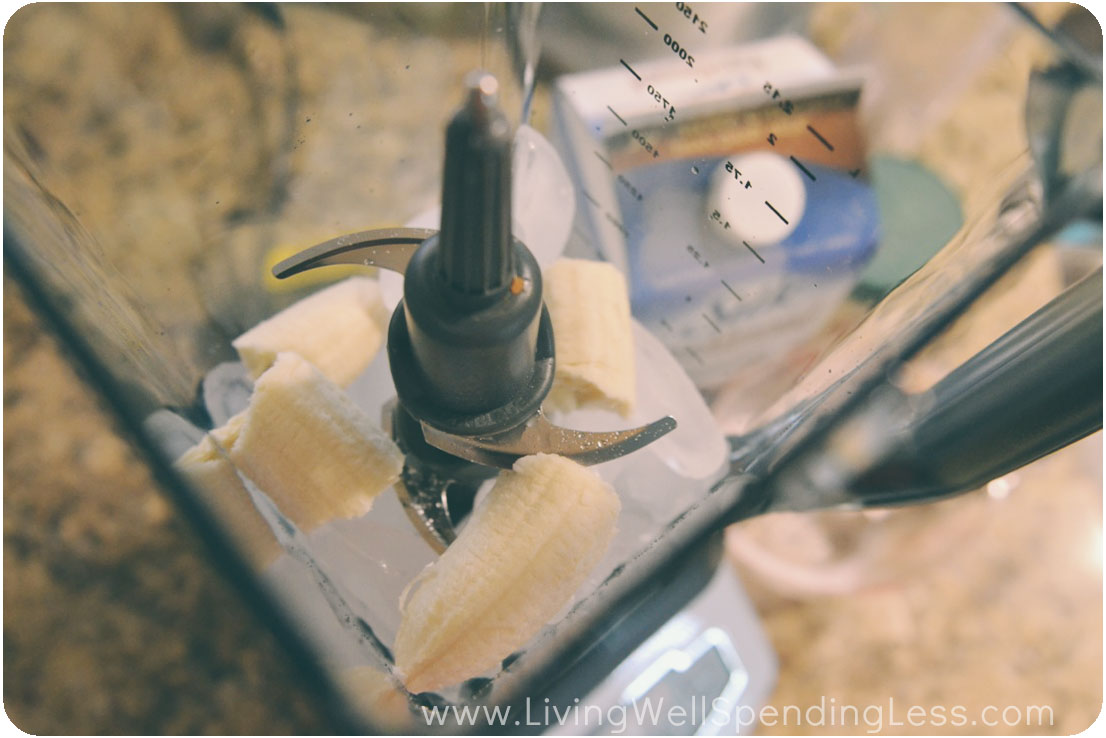 Step 1:  Place ice & banana in blender. (After reading all the blender reviews on Consumer Reports & Amazon we recently bought this Ninja Pro BL660 and I am in loooooooooooove. 3 blades, 1100 watts, & crushes ice like it is nothing!)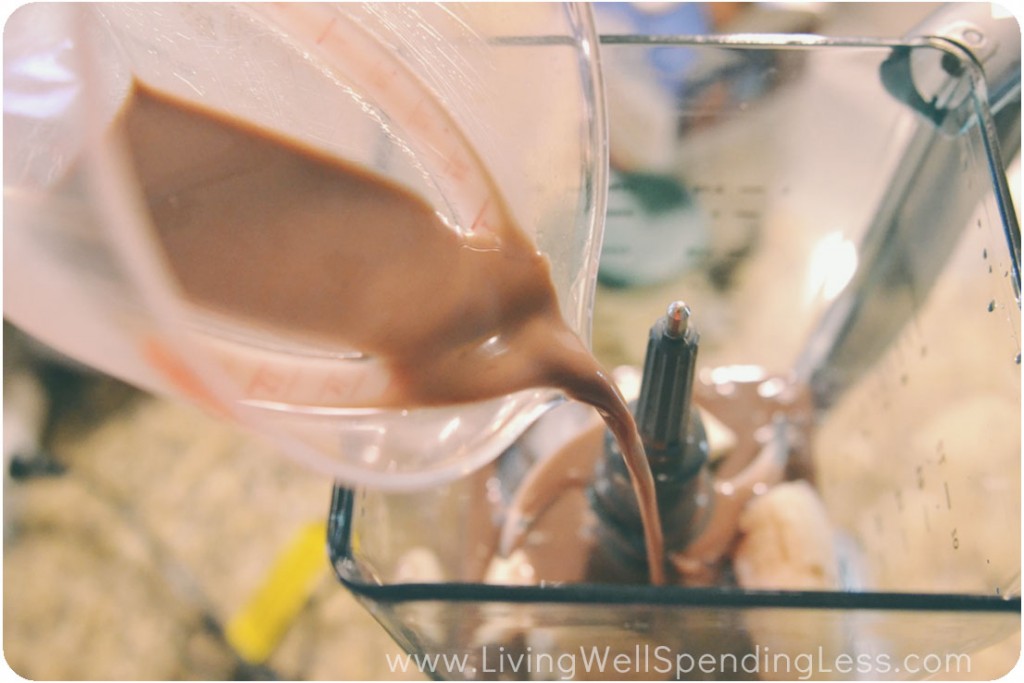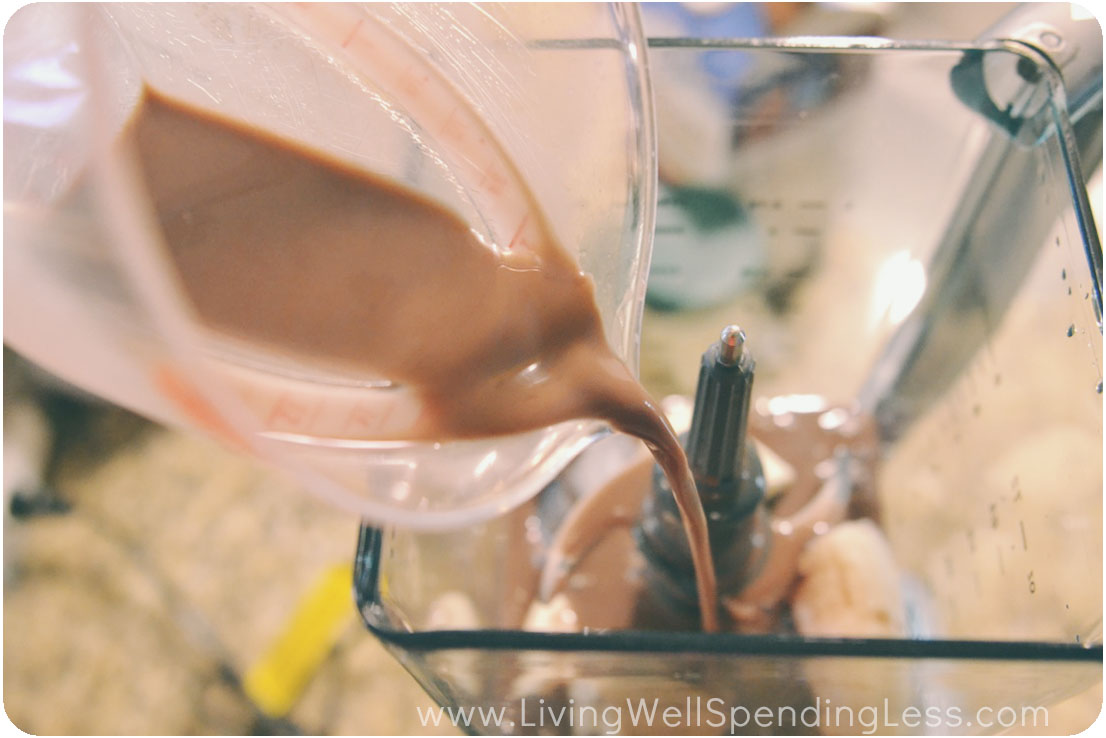 Step 2: Add Silk Almond Milk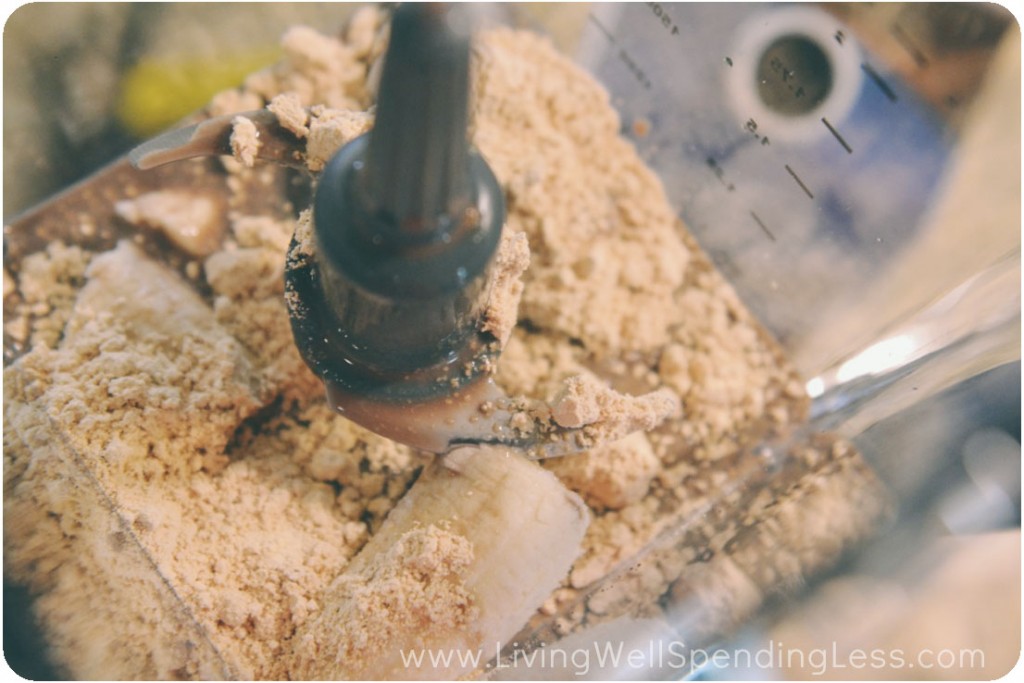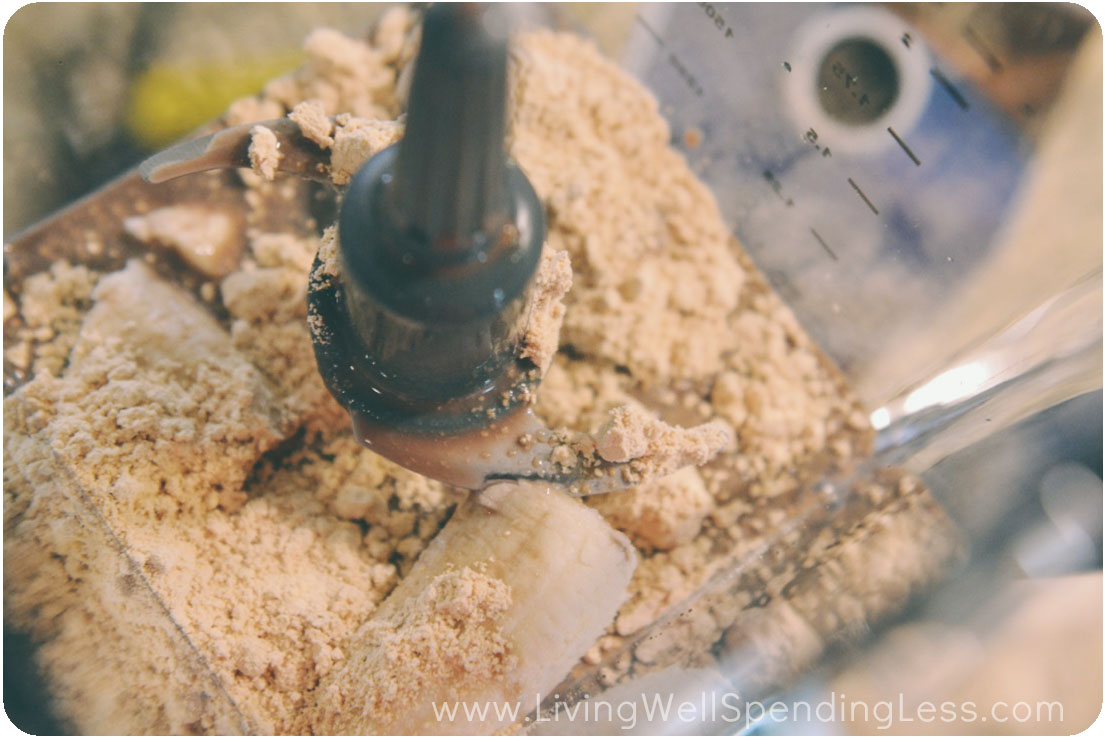 Step 3: Add powdered peanut butter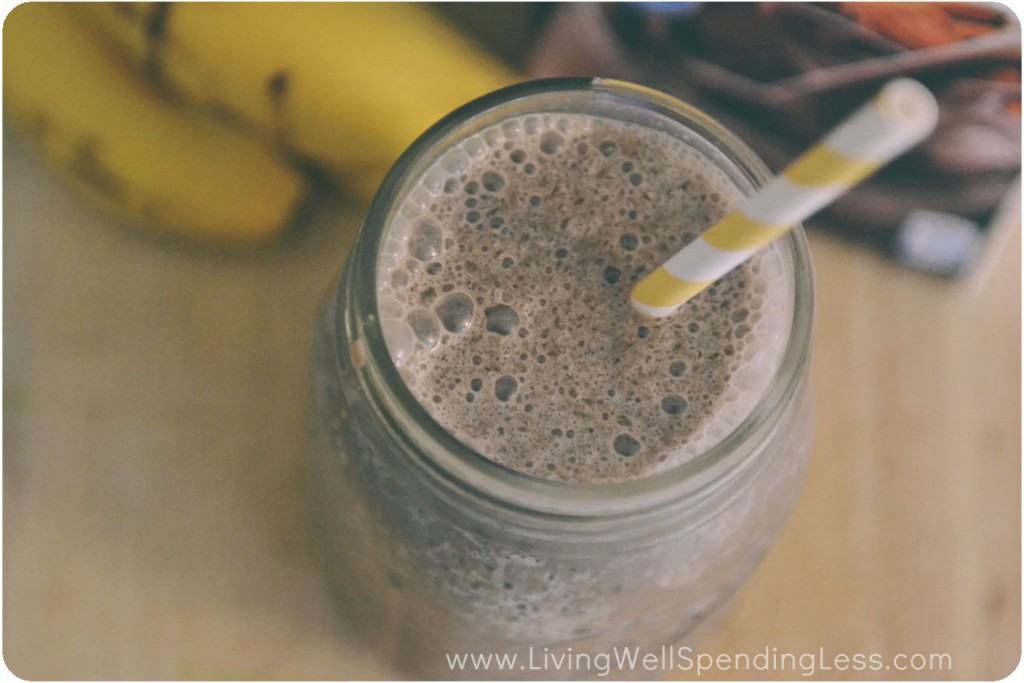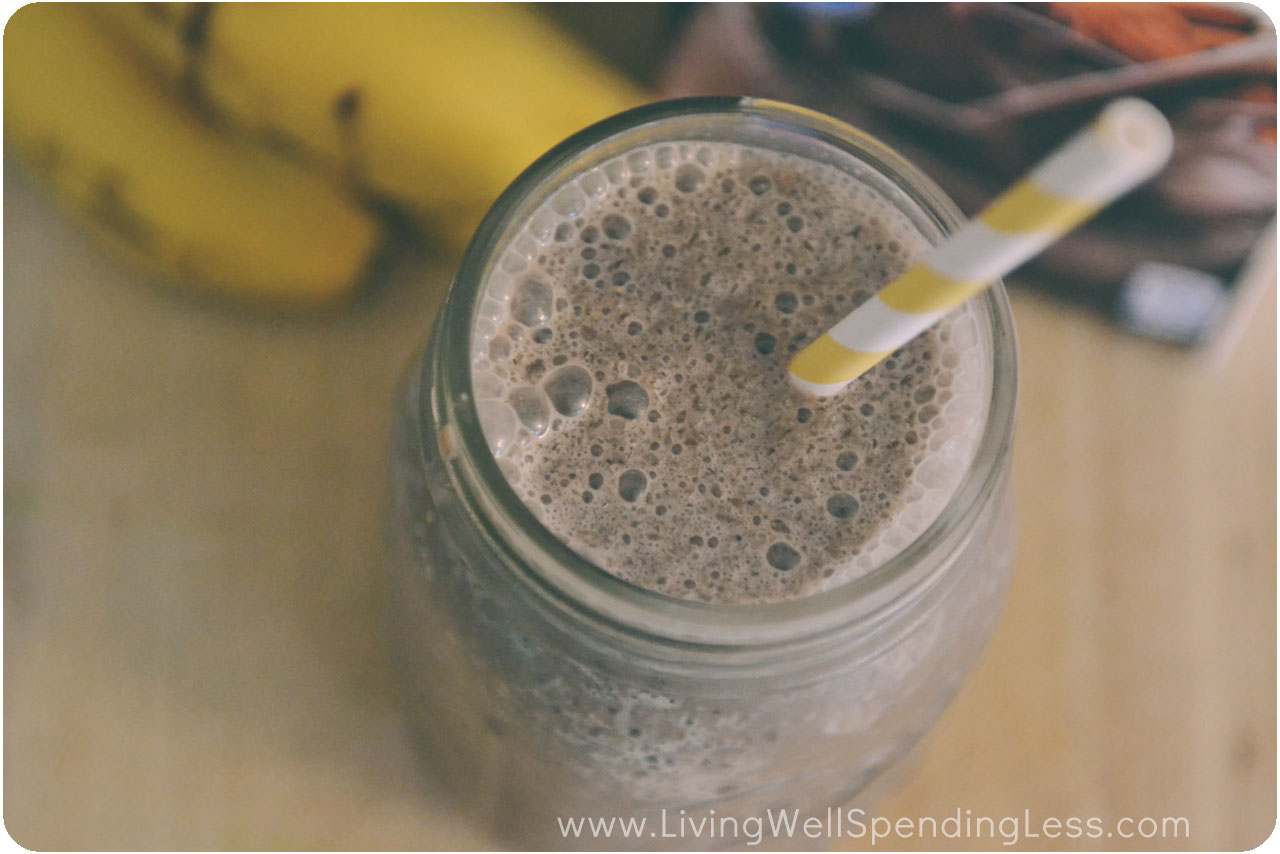 Step 4: Blend well until smooth & frothy, then serve immediately (makes 3 servings)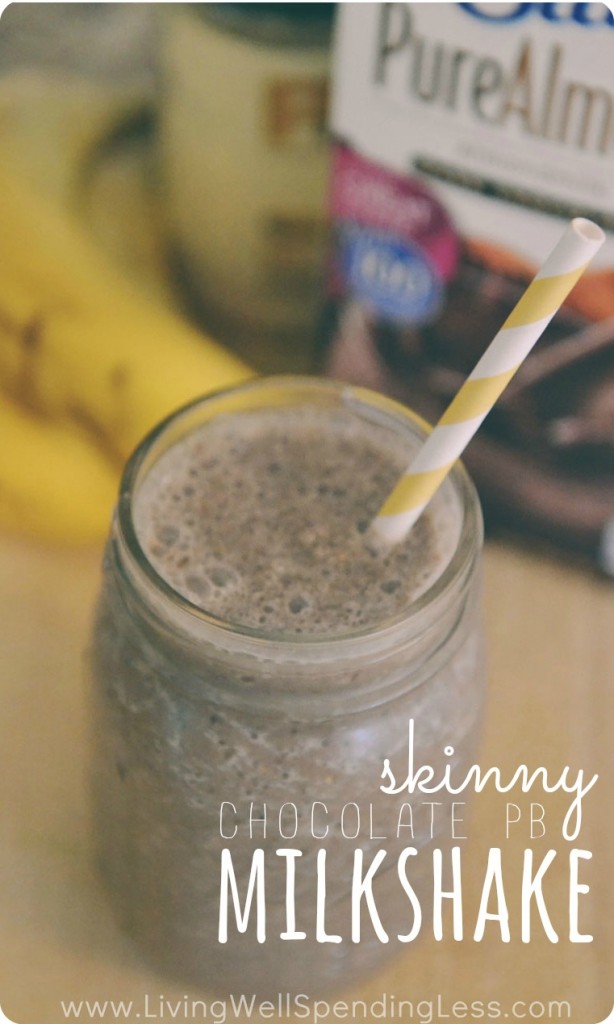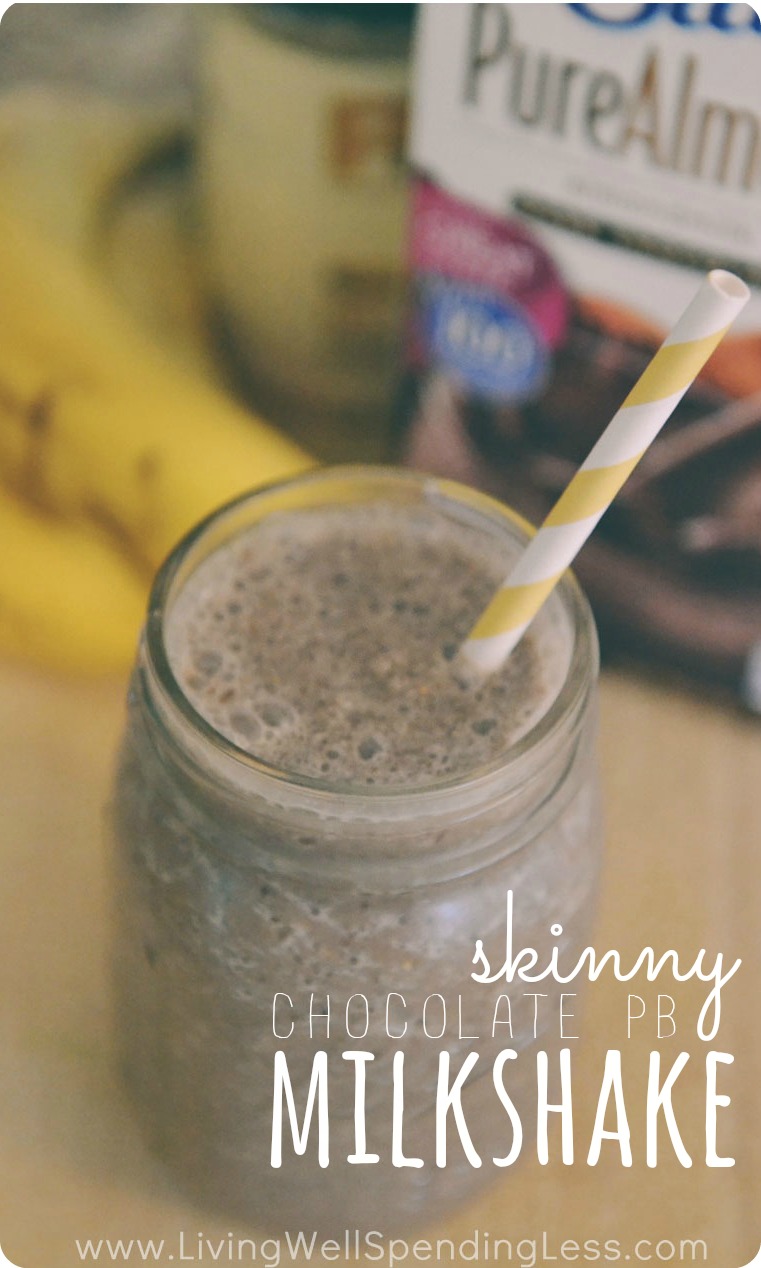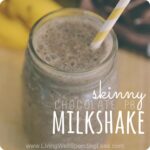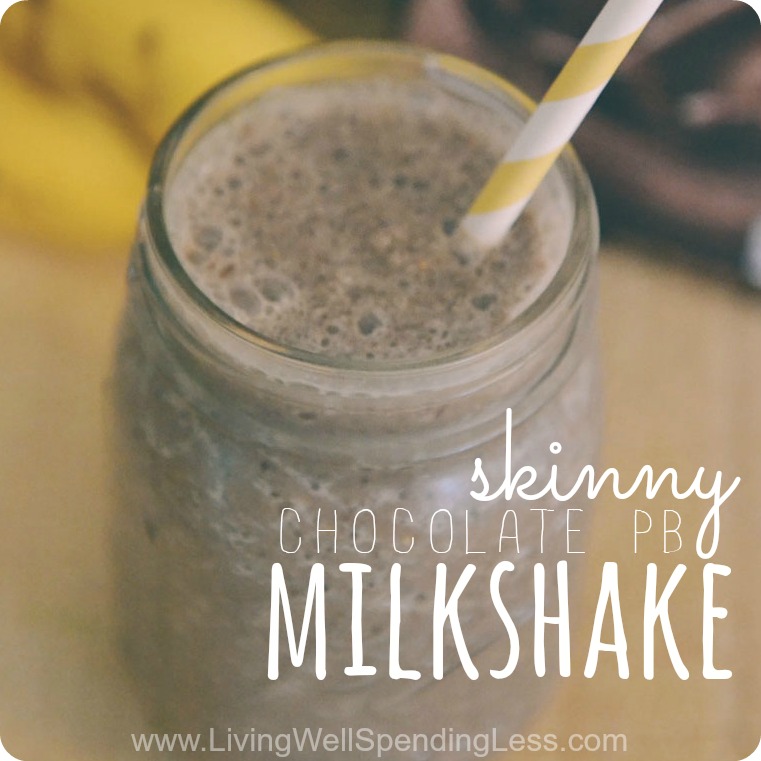 Skinny Chocolate Peanut Butter Milkshake
Just 3 ingredients and only 130 calories....what's not to love?
Ingredients
2

cups

of ice

optional: skip the ice and use a frozen banana

1

banana

2

cups

Silk Almond Milk

Dark Chocolate Flavor

2

Tablespoons

Peanut Butter Powder
Instructions
Place ice & banana in blender

Add Silk Almond Milk

Add powdered peanut butter

Blend well until smooth & frothy, then serve immediately
This post was underwritten by Silk. All opinions are mine.  Silk products have been an important part of my family's diet for many years, and I am thrilled to be participating as a brand ambassador in the Silk Blogger Program this year. Silk's products include soy milk, almond milk, and coconut milk as well as dairy-free creamers, fruit & protein drinks, and iced lattes (YUM!)

All Silk products are free of dairy, gluten, lactose, casein, egg, and MSG. They also contain no GMOs! Silk Soy, Almond, & Coconut milks all contain 50% more calcium than dairy milk (but fewer calories), and can easily be swapped out in your favorite cereals and recipes. Best of all, unlike traditional dairy milk, Silk products go on sale quite often AND have coupons available. In fact, you can get a $1.00 off coupon right on the Silk website! Yay!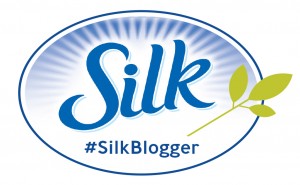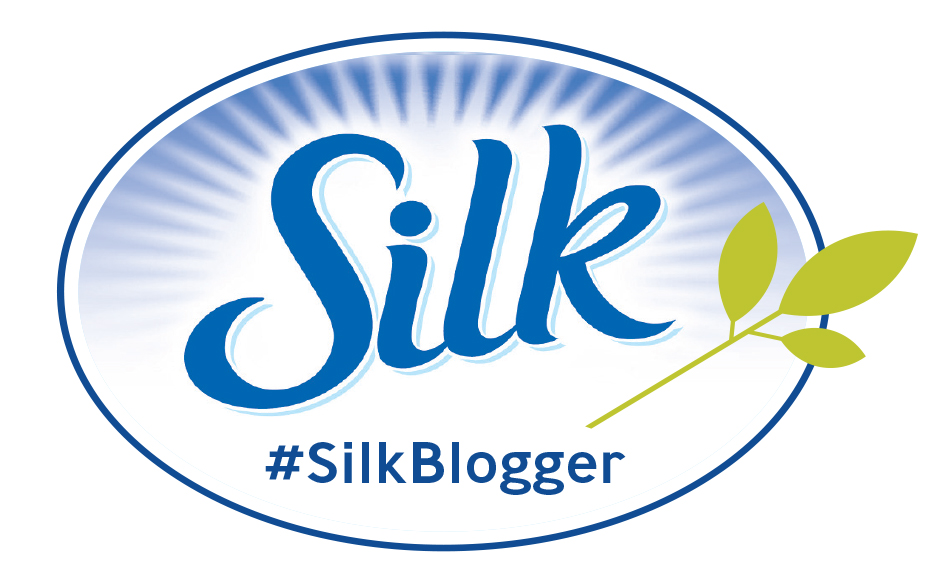 *   *   *
What treat do you refuse to give up, even when you are watching your weight?