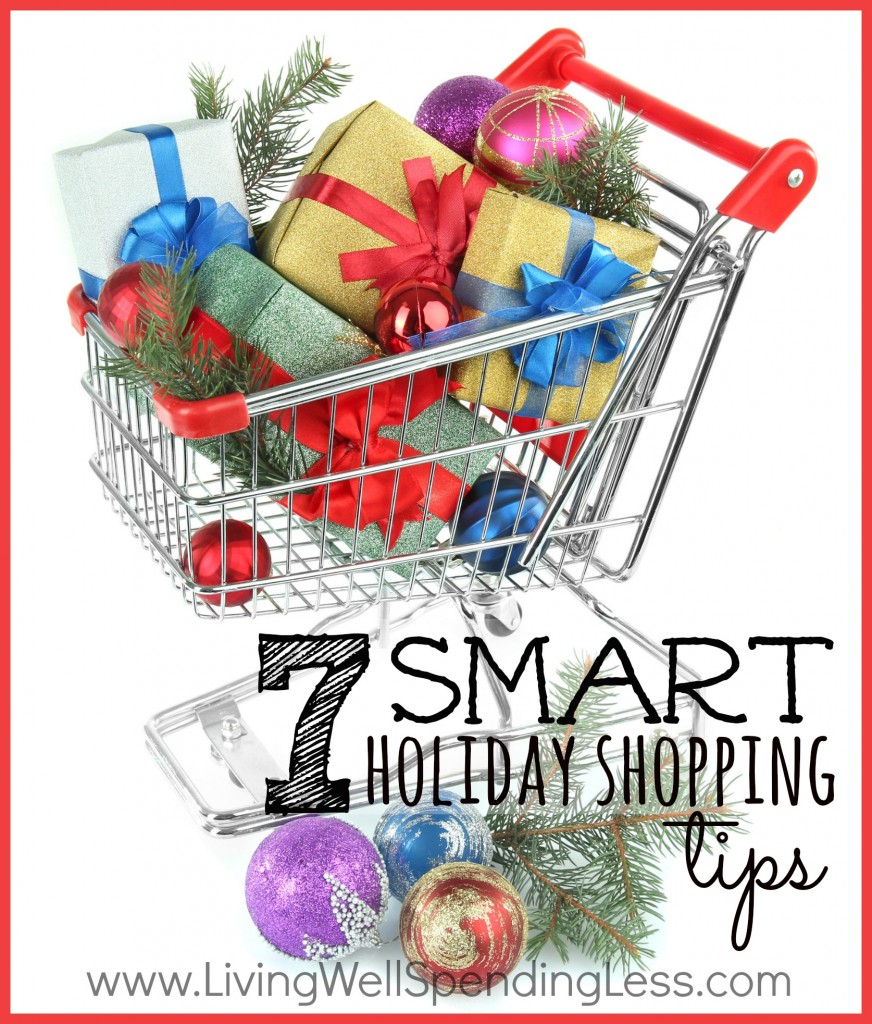 It's that time of year, and unless you're one of those crazy annoying, er, I mean proactive people who manage to shop a little throughout the year and have all your holiday shopping done, you are probably starting to gear up for gift-giving season. It is far too easy to go overboard and blow your budget at this time of year, but these seven smart holiday shopping tips can help keep you on track:
1. Start With a Plan
Have an idea of what you want to buy and how much you can afford to spend. Take the time to make a list of everyone you need to buy gifts for this year, & then be realistic about how much you can spend for each person. Unless money is not an object, "just winging it" or "I'll know it when I see it" is not a plan! If you really have no idea what to buy for a particular person, at the very least set a price limit. That way you won't be tempted to spend too much out of deparation.
Use this free holiday planning guide to make your list and create a budget, and then commit to it. Come January, you will be very happy you did.
2. Remember that spending money is not saving
It is easy to get caught up in the trap of thinking that because you are buying something on a hot sale (or waking up at 3am to shop on Black Friday) that you are "saving" money. But the truth is that every time you buy something, you are spending, not saving. Abide by the mantra that if it's not on your list or in your budget, you DON'T buy it! That door buster $200 42″ flatscreen HGTV isn't saving you money if you already have one at home.
Buying at least some things this Christmas will be unavoidable for most people, and that's okay. I'm not saying you should never buy anything. But don't allow the thrill of the deal to be your excuse for spending more than you have.
3. Do your research on major purchases
If you've got a big item on your list this year–a laptop, game system, tablet computer, flat-screen TV, camera, etc.–don't just throw caution to the wind. Spend a little time checking out the various options & brands available. Read the reviews, figure out some base prices, & make a list of at least your top 3 picks. Narrow down the field so you know what to look for. You might even surprise yourself and find that what you thought you wanted and what you really want are two different things.
4. Be on the lookout for deals….but don't get carried away
There are no shortage of internet resources and websites available to help you spend your hard-earned cash this Christmas. There are lots of other great deal blogs out there–pick a few of your favorites to follow and check daily, but then leave it at that. Be wary of getting caught up in the excitement of a hot deal "that can't be missed." There will always be more deals!
Once you've established your list, set your budget, & researched your major purchases, then it should be easy to spot a good deal when you see it! Then, once you've bought what you need, stop looking!
5. Tackle Black Friday like a pro
While I normally prefer online shopping to fighting the crowds, I have picked up some great pointers from all my Black Friday loving friends :
Develop a plan of attack Know what time each store opens, and which "must-have" items are at each store.
Know the store policies. Bring a copy with you, if possible.
Bring the store ads along. This is useful for price matching
Get gift receipts! You may need them later.
Look for coupons ahead of time. Save even more money!
Compare prices online. There is no sense fighting the crowds at 3am if you don't have to.
6. Shop online
I have been a fan of online shopping pretty much since the internet was invented and I would say these days I do about 95% of my retail shopping online. The selection and prices just can't be beat, in my humble opinion. I am going on my 6th year now of Amazon Prime
membership, which gives me free 2 day shipping on all my Amazon purchases and has saved me the hassle of dragging my kids to the mall more times than I can count. Right now is a great time to sign up for a one month trial membership–you'll get free shipping through the holidays!
Amazon is by far my favorite online retailer, especially their Holiday Gold Box Lightning Deals, but each November I also look forward to DaySpring's Super Deals, where they offer a selection of their most popular items at crazy low prices. (You can also can use the promo code HOLLEY20 to save an additional 20% off your purchase!)
This year Walmart is definitely stepping up the competition by offering free shipping on all purchases over $35 AND by price matching all the other store's Black Friday door busters a whole week early!
Finally, if you are plan to do any shopping online, then BE SURE to sign up for Swagbucks! (Signing up is super easy. Just fill out the form here. Be sure to click the link that says "I have a sign-up code," then enter the code LWSL (case sensitive!) to be rewarded with an extra 70 Swagbucks at sign up.) You can earn Swag Bucks for most of your online purchases and if you sign up now and earn 1500 Swag Bucks before the end of the year, you earn a 500 Swag Buck bonus! Plus, if you are doing any online shopping on Black Friday or Cyber Monday, you will be able to earn back double and triple rewards for most of your purchases. To learn more about how to earn Swag Bucks, check out this post.
7. Value quality over quantity
Perhaps this is just my personal preference shining through, but I would much rather have one nice high quality item over 10 cheap ones that won't last. Although it is always important for me to try to find the best price, it is equally important for me to find things that have true value. As easy as it is to get caught up in all the stuff, try to remember that Christmas isn't about what or how much you can get. Spend your money wisely and value those things–and those people–that really matter.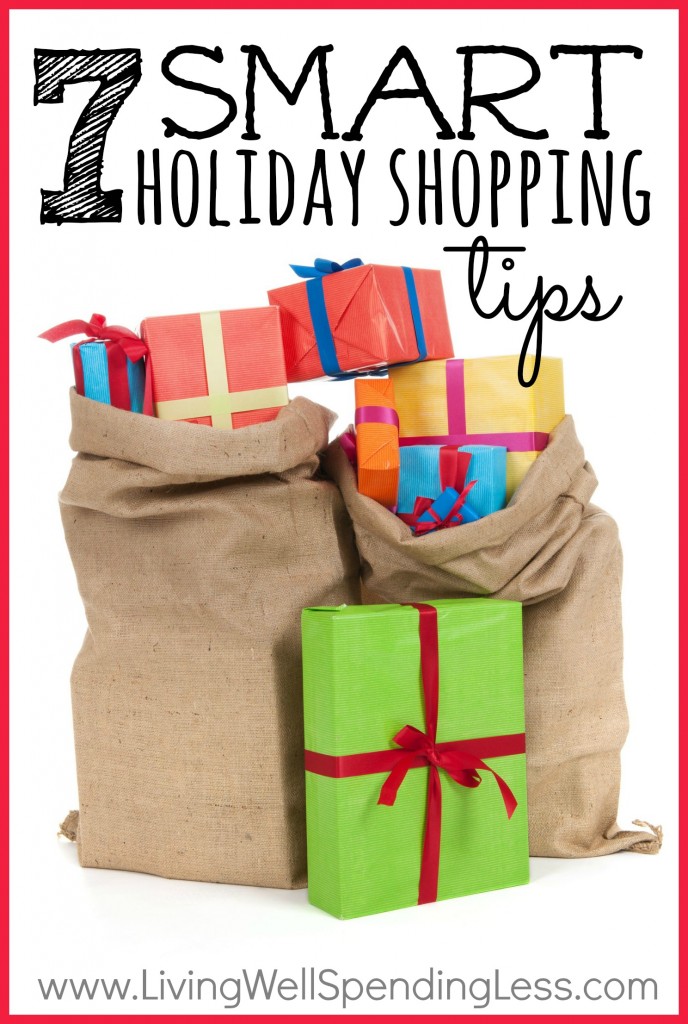 * * *
What are your favorite holiday shopping tips & tricks?