While different cleaning schedules work for different people, my personal preference is to do a daily "speed cleaning" session. I probably spend, on average, about 45 minutes to an hour each morning making my house sparkle. This means I spend about 5-7 hours a week cleaning. That is still a significant amount of time!
However, to me it is well worth spending 5-7 hours a week cleaning in order to have a house that is pretty darn neat & tidy most of the time. The trick is staying on top of it.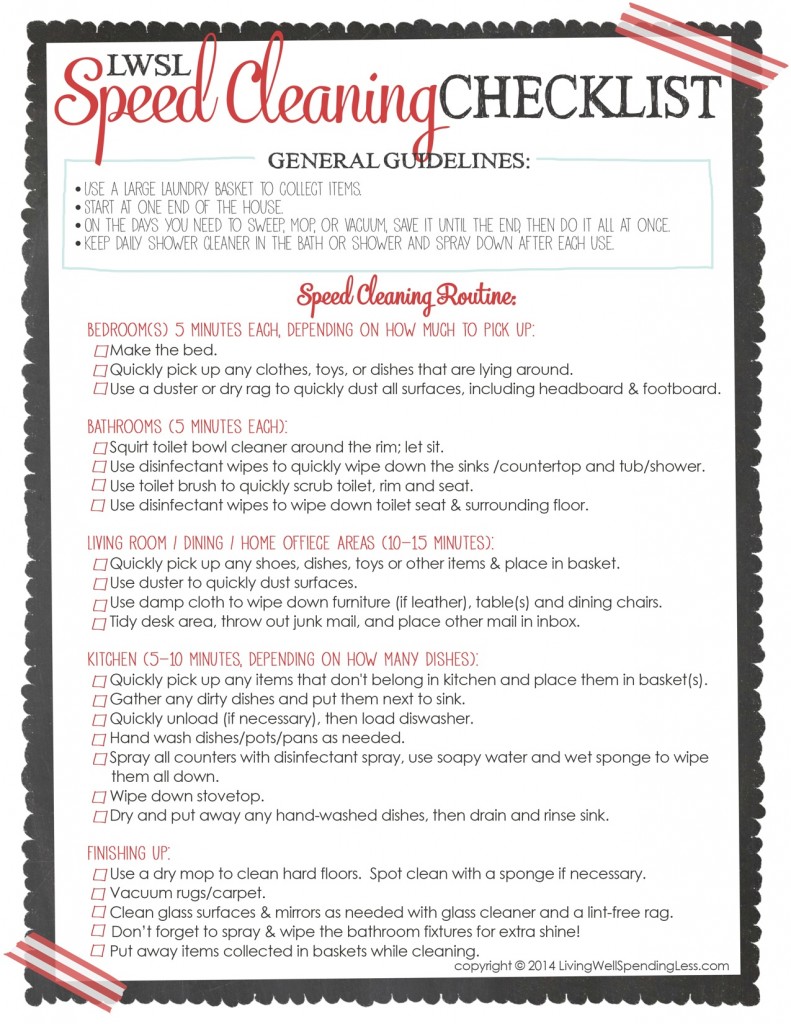 I don't use a wide variety of cleaning supplies, and I'm not that picky about brands. I used to use a lot of commercial products, including the disposable wipes, but I have slowly transitioned to using mainly these homemade green & thrifty cleaning products. They are cheaper, they smell better, and require me to keep far fewer bottles of stuff lying around!