This is a Guest Post from Cherie at Queen of Free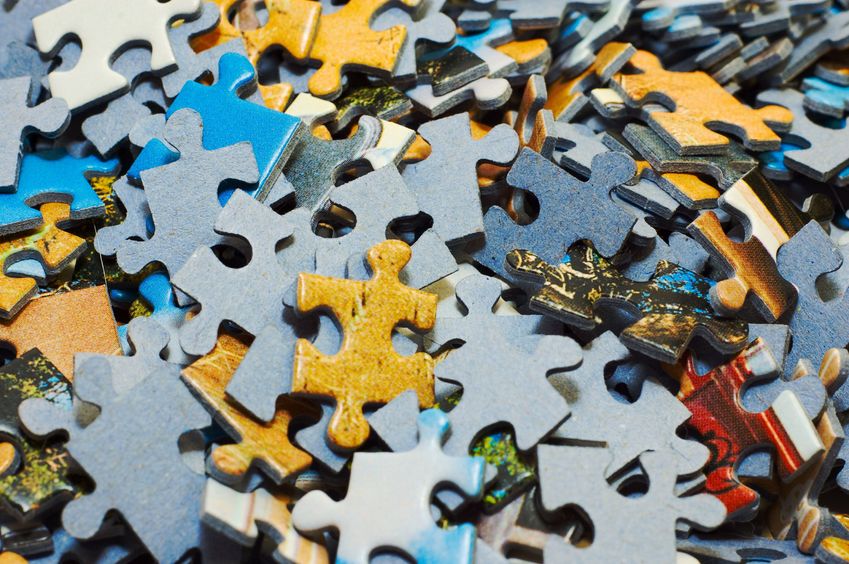 I love a new jigsaw puzzle, fresh out of the box – the more pieces, the better. Try not to get too excited about my wild and crazy addictions. But there's just something about putting together a mystery. Even though the beautiful picture on the box provides a guide, there's still so much work to be done. There are straight edges to sort, corners to discover, and the beginnings of pairing two and three small matches together to build a fragment of the image.
At times, I get frustrated and need to walk away. I can lose hours in the realm of the big picture or even just a section of the overall view. The task is never easy; however, the satisfaction of fitting the last little cardboard backed, glossy photo, oddly shaped piece is so gratifying. I'll be honest that I've never attempted putting together a puzzle without the front of the box though. I'm not sure I've got the skills to pull it off.
Every great journey requires a roadmap. Every architectural feat necessitates a plan. And for me, every 1000 piece jigsaw demands a source picture to guide my process. Paying off debt is no different. If you want to defeat debt this year, you need a step-by-step plan.
No one wakes up one morning and *poof* their debt dissolves into thin air. Every success story I've ever read included intentionality, hard work, and a plan. If you have no clue as to where to even begin, these three steps will kick start your journey.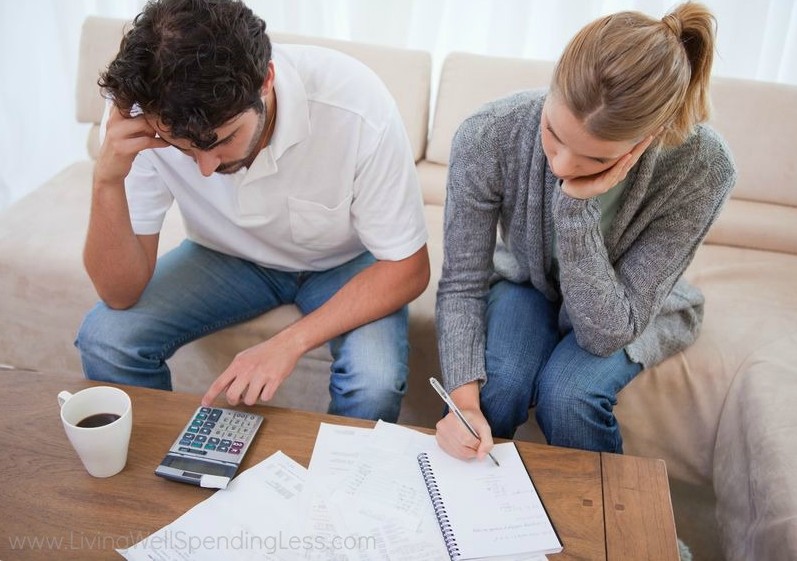 Step 1: Get to the Heart of the Matter
While difficult to hear, very few of us get into overwhelming debt without owning a part of the process. There are extreme cases of medical debt or business dealings gone south, but many of us simply spent more than we made or borrowed money without having a long-term plan.
If you don't identify the emotions behind your money problems, no plan or strategy will yield any amount of sustained success. My faith compels me to believe that debt is often spiritual and requires us to seek forgiveness.
I know that both a lack of trust and impatience caused us to borrow. A discontent with what we had drove me to buy even when we didn't necessarily need things. And then plain laziness caused us to overspend, too.
If you don't deal with the heart issues you might have when it comes to racking up debt, no program will ever keep you out of debt. You may have some success but without inner transformation, your finances will return to the same state again in just a matter of time.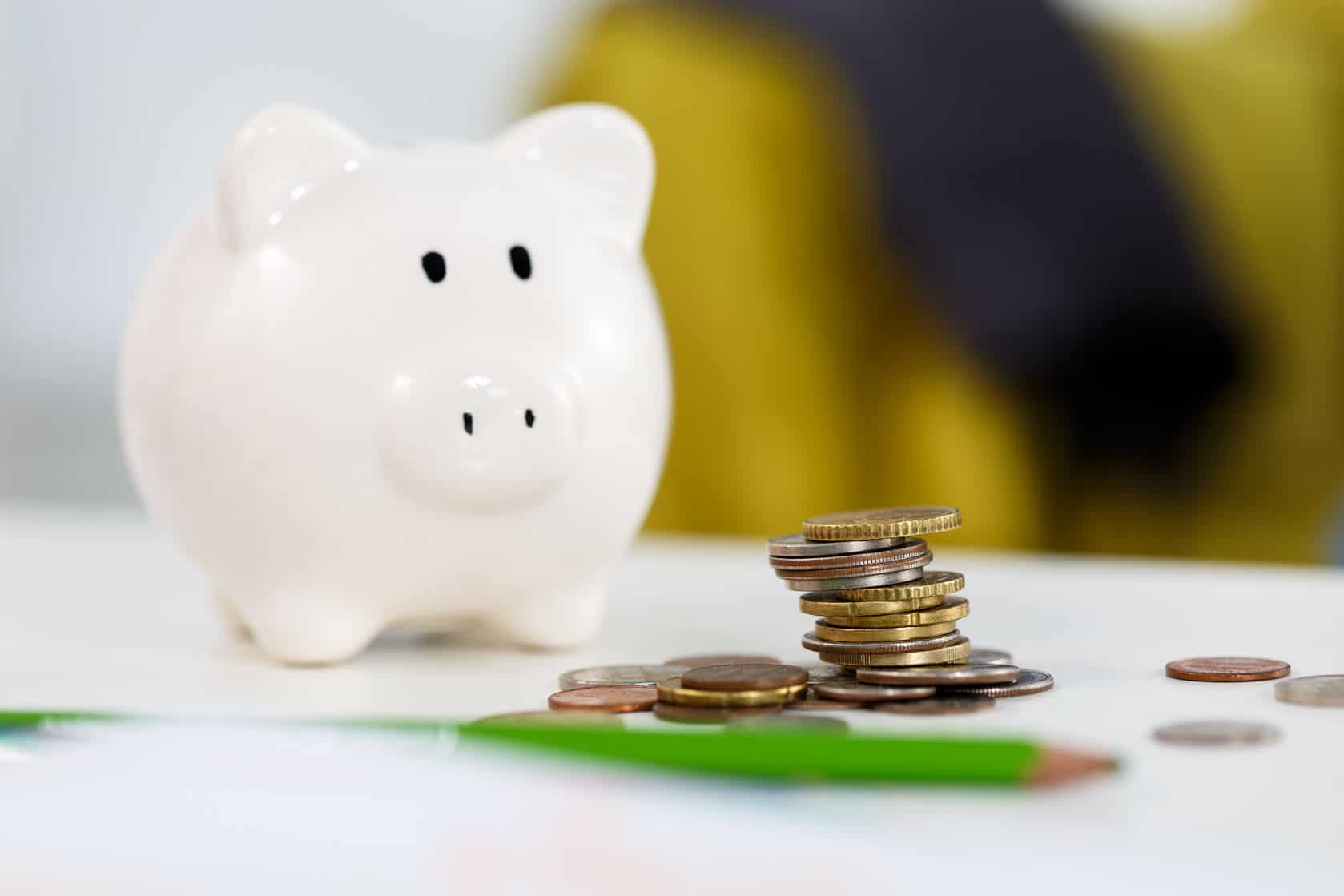 Step 2: Money In, Money Out, Money Owed
Before we paid off $127K in debt, the world budget struck terror in my soul. Unfortunately, I believed that budgets were beyond my grasp, too complicated to manage and of course way too much work. And then there was the faulty belief that budgets = no fun.
Here's the thing, budgeting may never be your buddy; it can be a saving grace. And if you want to pay off all of your debt, you need to develop a budget – STAT.
It's definitely not a complex process. If you need to, you can even change your lens on budgeting by renaming it. We call it forecasting in our house.
To begin evaluating process, begin with this simple equation:
Money In (how much do you make?) MINUS Money Out (how much are you spending) EQUALS Your Budget. You can work on adjusting how much you are spending once you see the bigger picture. But for now, simply focus on how much money is coming in and how much money is going out.
Next, you'll need to tally Money Owed (your total debt load). This might be a terrifying step for some. But it is essential if you want to begin to live beyond minimum payments. You have to know exactly how much money you own to whom. You could build a spreadsheet and include the interest rates or you could simply jot down the amount totals and monthly payment amounts on a legal pad (this is what we did at the beginning of our journey).
Need a little help getting organized? Check out these FREE Printable Budget forms.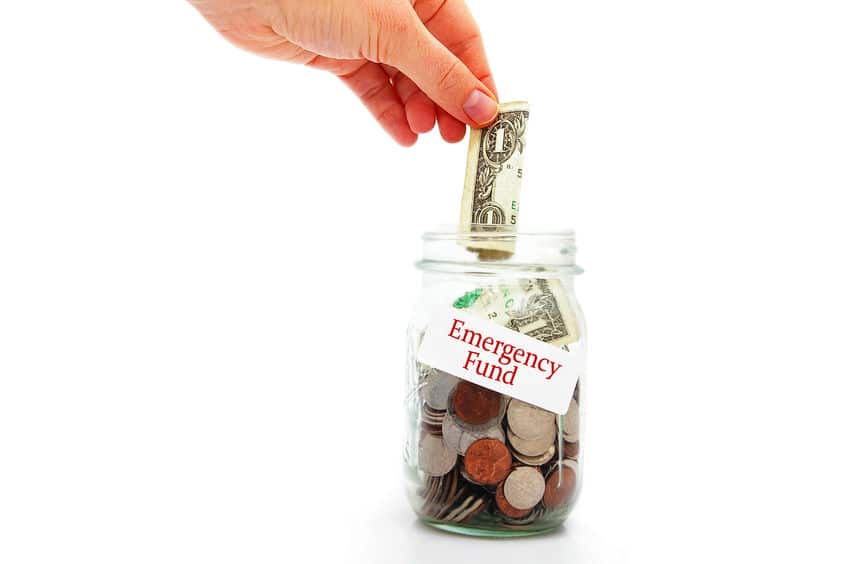 Step 3: Build An Emergency Fund
It's never a question of if an emergency is going to happen, but when. In order to have the leverage you need to pay off debt, you need to set some money aside for potential crises. As a rule of thumb, I encourage people beginning their debt slaying journeys to set aside $1000-2000 in cash. It might seem like a lot; however, major car and household appliances usually clock in between those price points.
If you're already feeling strapped, this task can feel daunting. I mean after all, no one just has an extra grand sitting around the house. Begin by evaluating if you have anything you can sell. No, you may not own a yacht or diamond mine, but one person's clutter truly is another's treasure. From fitness equipment to toys, from books to clothes, you can quickly build reserves will also lightening your own load. Whether you choose to have a physical yard sale or post your items on your social media channels or join a "Garage Sale" group on Facebook, be about the business of making as much money as you can, as quickly as you can.
Dig for coins in the couch, sell old gold jewelry, and perhaps even take on another job to build that emergency fund as quickly as possible. When you begin paying off debt, a roadblock will quickly appear. This emergency fund isn't in place to buy a cute new pair of shoes. It's there for catastrophic expenses and bump in the road hiccups.
Don't try to put together the puzzle without a guiding image. Begin taking your first steps toward paying off debt by checking out resources on Living Well Spending Less. Check out the podcast of our interview on Focus on the Family or my book Slaying the Debt Dragon: How One Family Conquered Their Money Monster and Found an Inspired Happily Ever After for a more detailed plan to defeat your debt.
In the end, the finished puzzle is well worth the effort. This is your year to transform your finances from a broken mess to a piece of art.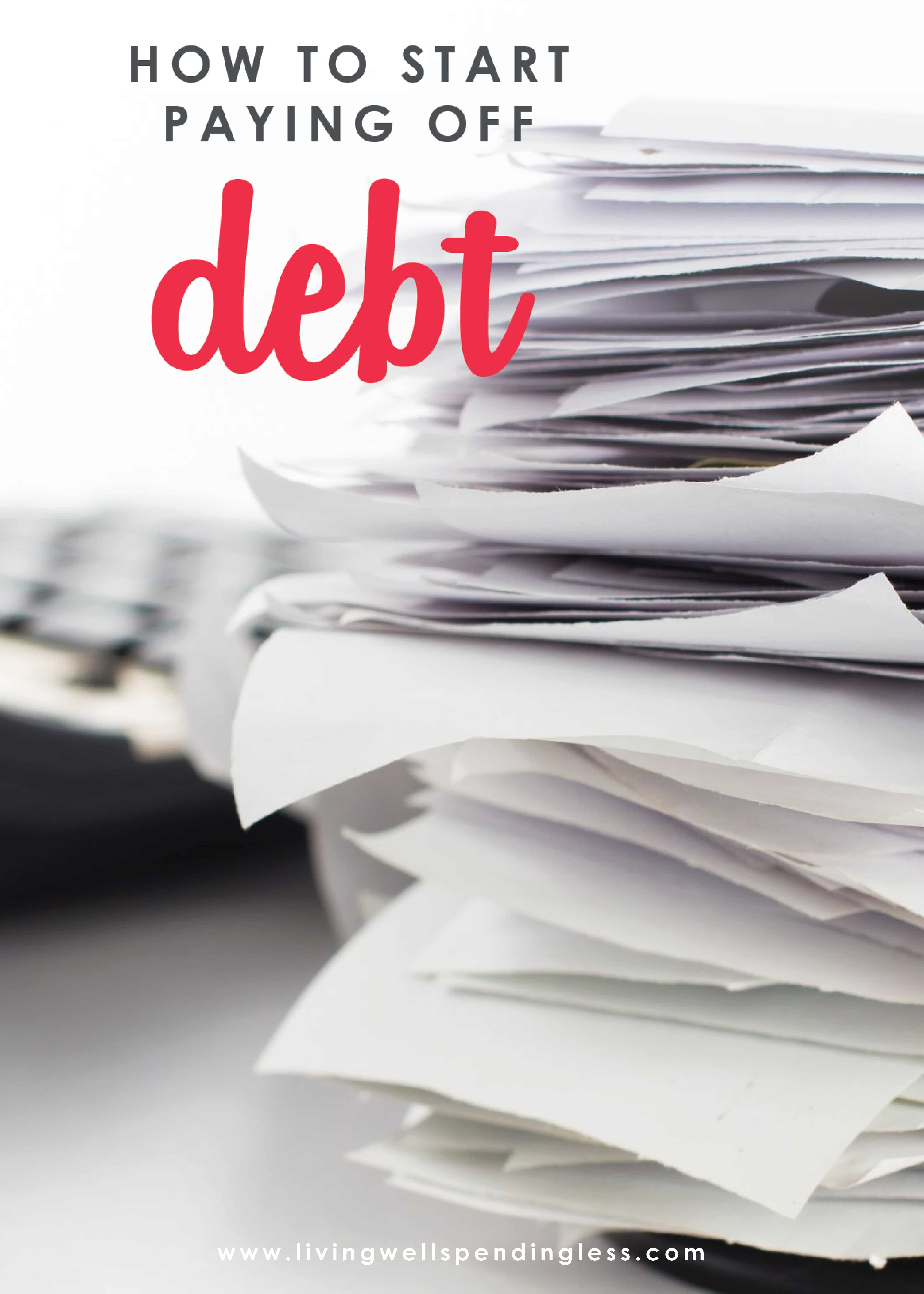 Cherie Lowe is an author, speaker and hope bringer. Her book Slaying the Debt Dragon details her family's quest to eliminate over $127K in debt in just under four years. As her alter ego the Queen of Free, Cherie provides offbeat money saving tips and debt slaying inspiration on a daily basis.
TAKE BACK CONTROL OF YOUR HOME LIFE
---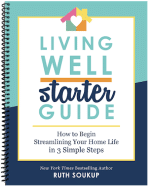 Ever feel like you just can't keep up? Our Living Well Starter Guide will show you how to start streamlining your life in just 3 simple steps. It's a game changer--get it free for a limited time!
If you love this resource, be sure to check out our digital library of helpful tools and resources for cleaning faster, taking control of your budget, organizing your schedule, and getting food on the table easier than ever before.