Looking to do something different this year for Valentine's Day? Check out these 10 budget-friendly ideas to make the night more memorable and stress-free!
Have you ever felt like planning a night out for Valentine's Day was just another chore not usually worth all the hype?
Or have you felt like you spent enough time running around all week that the last thing you want to do is leave the house again on a Saturday night just to eat dinner?
Over the past several years my husband & I have been juggling so many roles raising our family, growing a small business, and both working full-time. Valentine's Day always comes up too quickly after the holidays & my birthday, and it started to feel like just another chore for us–an obligation that had us going through the motions instead of actually celebrating our love for each other.
Not exactly very romantic right?
And so, rather than find an available babysitter, making a dinner reservation and spending too much money, we've made a tradition of doing something special at home on Valentine's Day!
If you too love the idea of staying in this year, here are 10 fun ideas for making any weekend night just a little more special and memorable for the entire family. You may find that with these plans, you'll actually look forward to your next Valentine's Day, not pressured by the expectation of a perfect date night out!
10 Stay at Home Budget-Friendly Valentine Dates
1. Build Your Own Pizza Night
Who doesn't love homemade pizza? What could better than everyone making their favorite pies? My little ones love the idea of making their pizza–even if they stick to the same toppings as pizza delivery! *Add pre-made pizza dough and toppings on your list for your next shopping trip.
Set out your ingredients on the counter and have the family build their pizzas in an assembly line. If they need help with the dough, make sure they press the dough super thin so that the pizzas bake up quickly to avoid having a long wait for everyone.
If you want something different from the traditional pizza toppings, this 5 ingredient Easy Barbecue Pizza is fun to build and customize!
Pizza nights pair well with a fun family activity or movie night.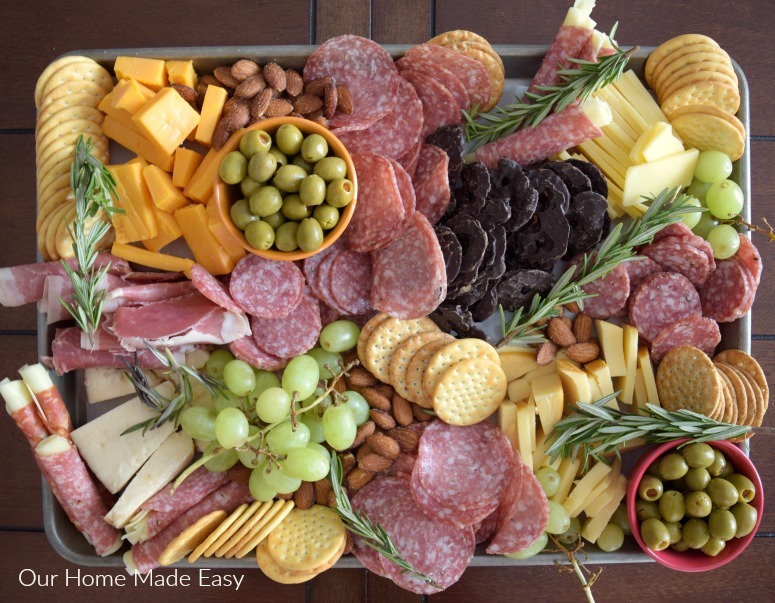 2. Wine Tasting with a DIY Charcuterie
Do you both enjoy trying out new wine bars or happy hours? Build a Wine tasting or Craft Beer flight at home! One of my husband and I's favorite things to try together are local beers and new wines that have a fun label (we aren't super fancy over here).
To build a beer flight, you can buy individual bottles of beer in the cooler section of your grocery store. For wine, stock up on a few different versions the next time you're at Costco or Kroger–they usually have wine on sale for a great price.
Pair your wine flight, or craft beer, with a pretty easy to make charcuterie. I've found some great cheese steals at our local grocery store in their $5 section. Since there are just two of us, I don't need to buy more than 3 cheeses to have our own little date night in.
Love a great Charcuterie? Definitely check out my 15 Minute Charcuterie! Scale it down for the two of you and shop your pantry first!
3.

Sundae Bar Night

Have a sweet tooth in the house? Like the pizza bar, raid the pantry for a few different toppings! This one will please just about everyone in the house. My kids are total suckers for anything with sprinkles, while I love a good salty mix into my ice cream. Even my husband, who normally doesn't care for desserts, gets a little creative mixing in everything it seems but the kitchen sink!

I love sundae bars because sundae toppings traditionally last more than one night. All you usually need to buy is buy the ice cream. Pair Sundae night with a new game and you'll have a night that is guaranteed to make just about anyone smile.
4. Game Night for The Entire Family
Staying in for the night doesn't need to be boring. Buy a new game (or borrow one from a friend) and break out the competition. Not only is it something new and exciting, but it pairs well with a fun dinner in.
At the end of the night declare the winner of the weekend! The winner doesn't need a trophy, you could offer an inexpensive reward, like an afternoon activity of their choosing or their favorite dinner for one night next week. If you need family game ideas, here are 10 of Ruth's favorite family games!
5. Appetizer Night
Do you catch yourself walking through the freezer section of the grocery store thinking that quite a few of those appetizers look good, but when on earth do people eat appetizers at home?
This is the time!
Scoop up two, three, or even four of those little boxes, and pop them into the oven! Serve your appetizer platter in the living room and watch a RedBox, Netflix, or Disney+ movie.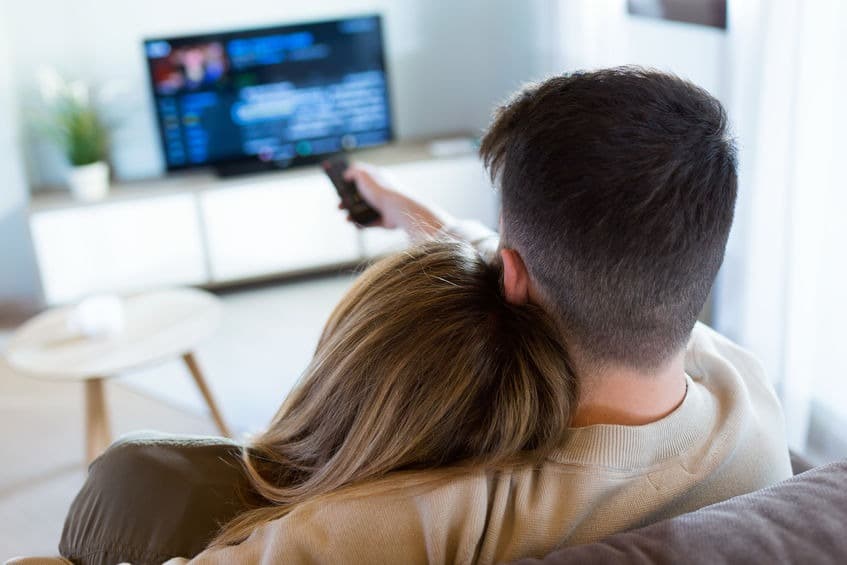 6.Watch Your Wedding Video
Pop some popcorn or pour your favorite glass of wine and watch your wedding video together. If you're anything like us, reminiscing about our wedding doesn't happen too often! But when we do talk about it, we both smile.
You'll likely catch yourself smiling at the younger versions of yourselves, laughing at some of the outfits, and even getting a little teary-eyed if some of your favorite people are no longer around anymore.
Give yourself the freedom to feel the joy of the day and share those feelings with this date night in.
Want more romance on a dime? You'll love this post with 15 Budget-Friendly Date Ideas!
7. Dollar Tree Movie Night
Host a complete movie night… in your living room or basement!
Include the entire family with this fun idea where you make a Dollar Tree run for popcorn buckets and movie theater snacks. My kids love buying Mike & Ike's and the Sour Patch candies. I like that everyone gets to have candy for themselves–like my own chocolate!
Once you have your movie night treats, then order in pizza for dinner. Lastly, clear out the living room floor, lay down a bunch of cushions & pillows to create your living room movie seating.
Want to amp up the fun? Make movie night a special theme. Share your favorite movies growing up or catch up on your favorite set of Marvel movies. Choose two movies the entire family hasn't seen in a while and have fun with the theme!
8. Fondue Night
Did you receive a fondue set at your bridal shower? Or have you somehow acquired one over the years?
Fondue may not be super common, but date nights at home are the perfect excuse to pull out the fondue sets!
Growing up, we occasionally spent New Year's Eve with our grandparents. Their tradition included cheese and chocolate fondue for all. Over the years, my mom still has her own fondue sets that look like they were from her childhood.
Once you have your fondue pots ready, cook with some inexpensive ingredients to start your night. You can buy small quantities of bread, raw veggies, inexpensive meats, and some small pieces of cake for dessert. Your ingredients go pretty far with fondue since each bite is cooked individually.
Bonus: If your family loved fondue after this date night, make it a special point to fondue as a tradition. Whether it's for birthdays, anniversaries, or the occasional holiday, make it a dinner of fun memories!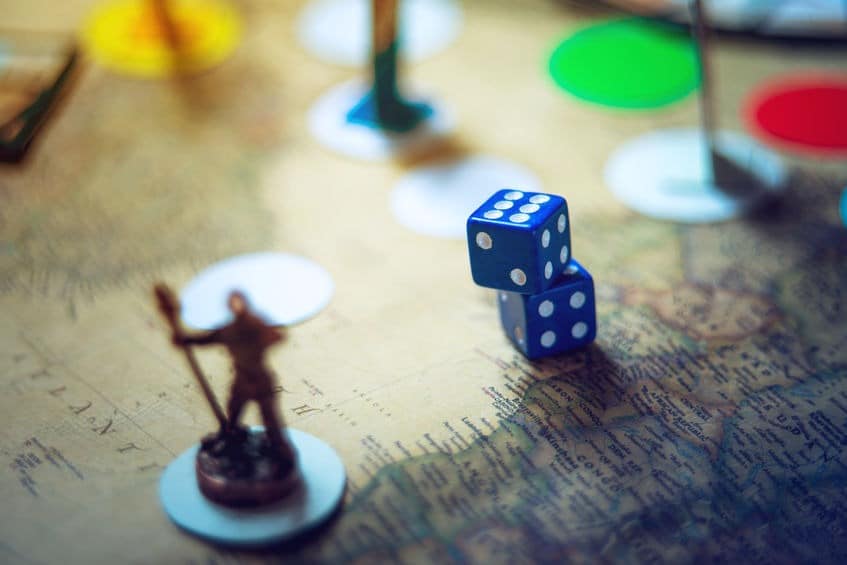 9. Plan a Strategic Board Game Night
Have older kids? Make your next game night a blast with a strategic game that requires everyone's full attention! Games like Catan, Mastermind, and Labyrinth put everyone in the family on the same level. Your kids won't be worried that you are letting them win with these games.
Sometimes strategic games take a little longer to finish than your typical board game. For that reason, pair it with snacks or heavy appetizers to keep everyone feeling full all night.
10. Have Dinner after the Kids go to bed (Order takeout to avoid dishes)
Want to make the easiest dinner plans ever while staying at home? Skip the usual pizza & chicken and order take out from your favorite restaurant that isn't kid-friendly! Not only will it feel like a nice treat to eat something that you don't normally get to, but you can also take advantage of meal delivery after the kids go to bed.
Pour a glass of wine, set the table, and enjoy an out of the ordinary dinner!
BONUS: Do you live near your rehearsal dinner spot?
If you are feeling especially nostalgic, order from a restaurant that has a special meaning with your relationship. Simply staying home doesn't mean that dinner can't have a special feeling.
Don't forget to indulge and order dessert to share!
Planning your next date night at home doesn't need to be boring! You can still look forward to a fun night minus all the stresses of going out. Plan a fun activity for the night and you can even include the entire family. Before you know it, everyone will be having way more fun than if you were all sitting at a restaurant.
Here is to a fun night of making meaningful memories together!
You may also like: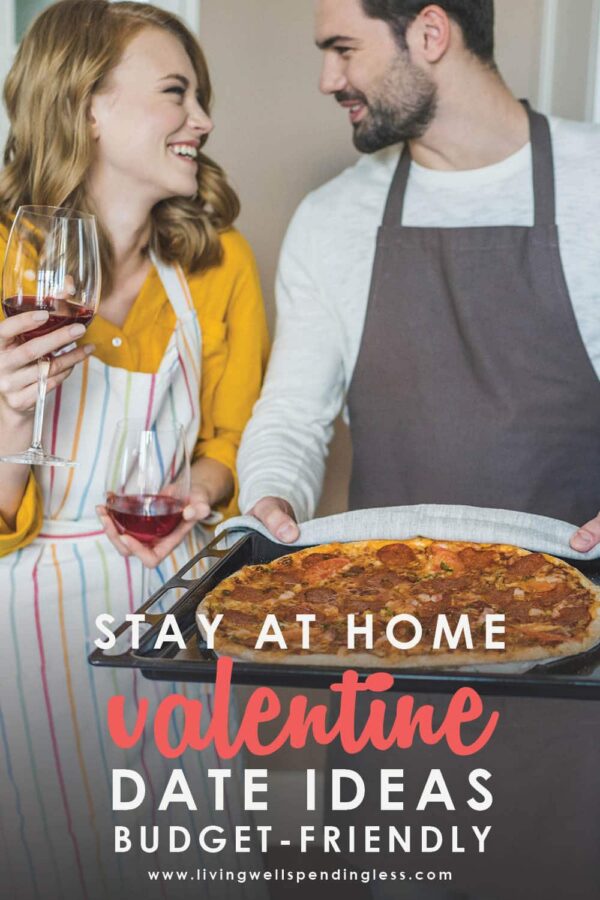 TAKE BACK CONTROL OF YOUR HOME LIFE
---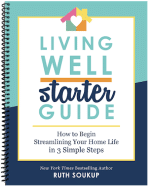 Ever feel like you just can't keep up? Our Living Well Starter Guide will show you how to start streamlining your life in just 3 simple steps. It's a game changer--get it free for a limited time!
If you love this resource, be sure to check out our digital library of helpful tools and resources for cleaning faster, taking control of your budget, organizing your schedule, and getting food on the table easier than ever before.