I don't know how the weather is where you are, but here in Florida it has been just beautiful. It makes me want to be outside as much as possible, which means for us, grilling season has begun.
If you've never tried grilled pizza, you are really missing out. It is delicious! It is probably one of our favorite meals, since it is rare to find one that we can ALL agree on!
One of the nicest things about homemade pizza is that everyone can have exactly what they like. I love mine with feta and caramelized onions, while the girls prefer cheese and olives. My husband Chuck would've liked some pepperoni but alas, we didn't have any. The other great thing about homemade pizza on the grill is that it is a group effort. The girls helped me make the dough and the sauce, and then Chuck, our grill-master, took over when it was time to cook.
Grilled Pizza
Pizza crust dough
(you can use a loaf of frozen bread dough, thawed, or whip up this
quick & easy pizza crust recipe
)
Tomato Sauce
(any sort of pasta sauce works fine, or you can make your own)
Cheese
Assorted Toppings
(We used feta, caramelized onions, & olives, but you could use almost anything!)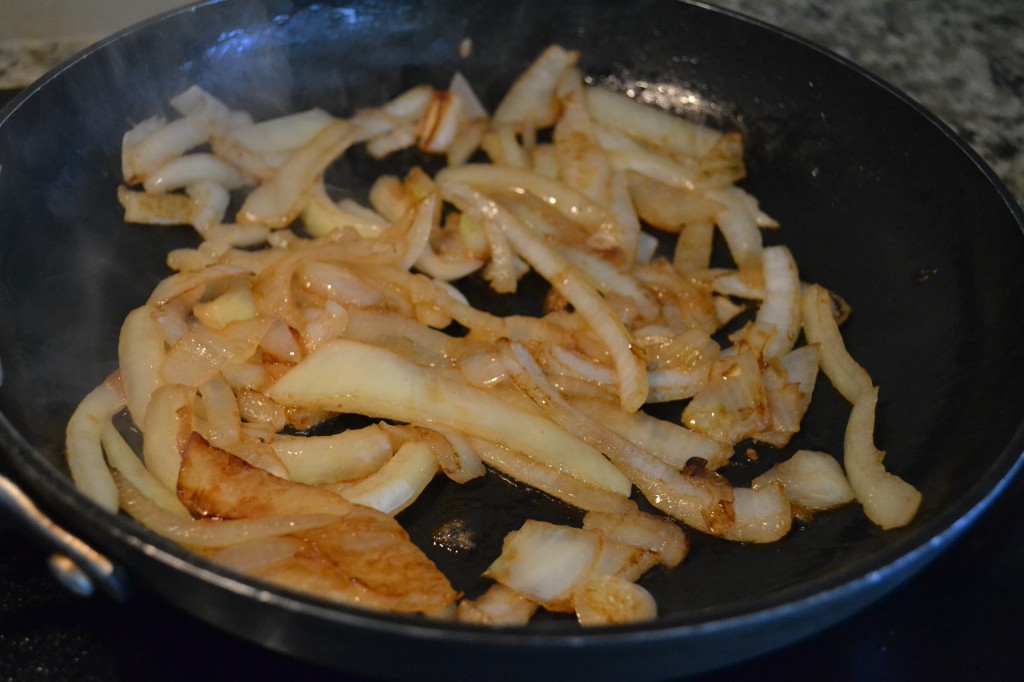 Step One: Start the caramelized onions (if desired). Peel a medium onion & cut in half, then cut into thin slices. Heat olive oil in a pan over medium-high heat; add onions, saute for 2 minutes, stirring frequently, then reduce heat to low and cook for approximately 30 minutes, stirring frequently, until onions are a nice golden color.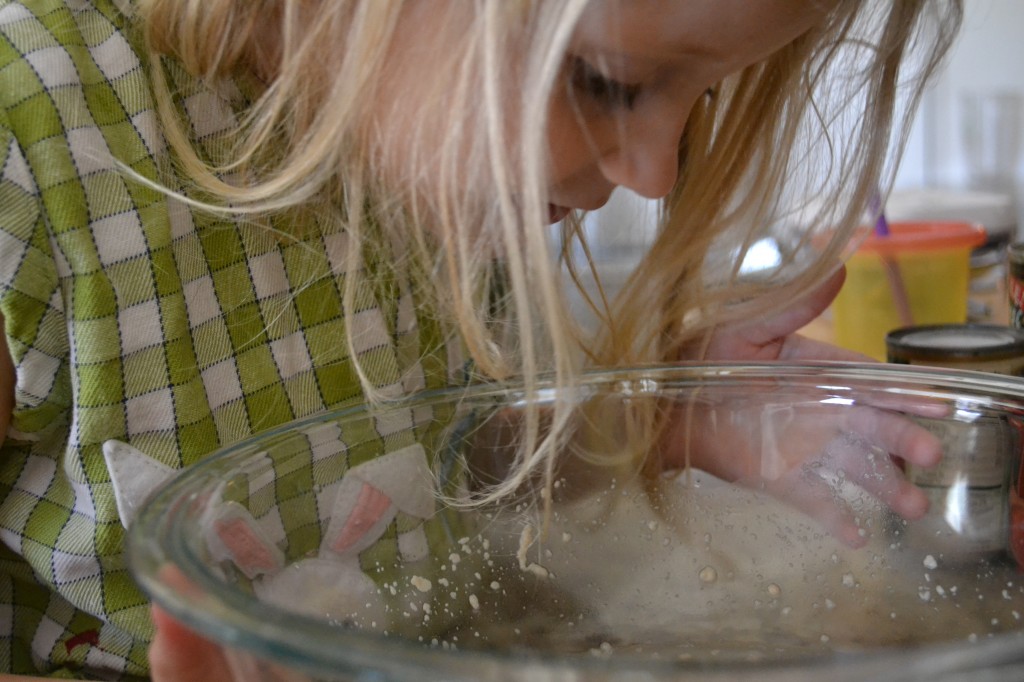 Step Two: Make the dough, using your favorite recipe or this one from AllRecipes.com. You can also skip this step and just use a loaf of frozen bread dough. (It takes about 3-4 hours to thaw) Both are delicious, but trust me when I tell you that the homemade crust is better (not to mention cheaper!)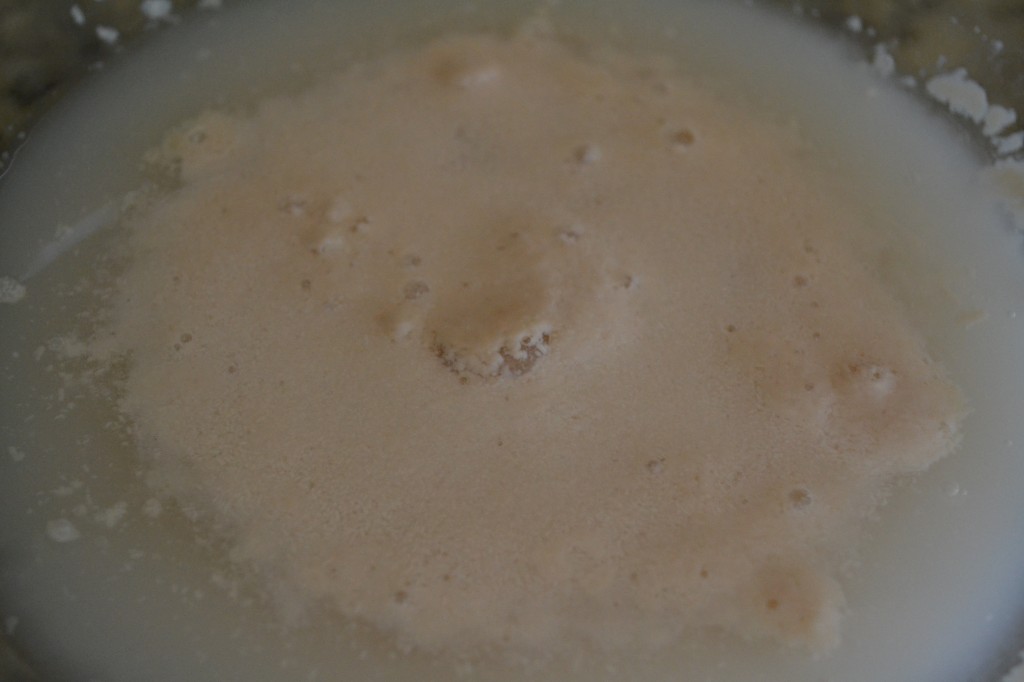 If your yeast looks like this after 10 minutes in 105 degree water (mixed with a teaspoon of sugar), you are good to go!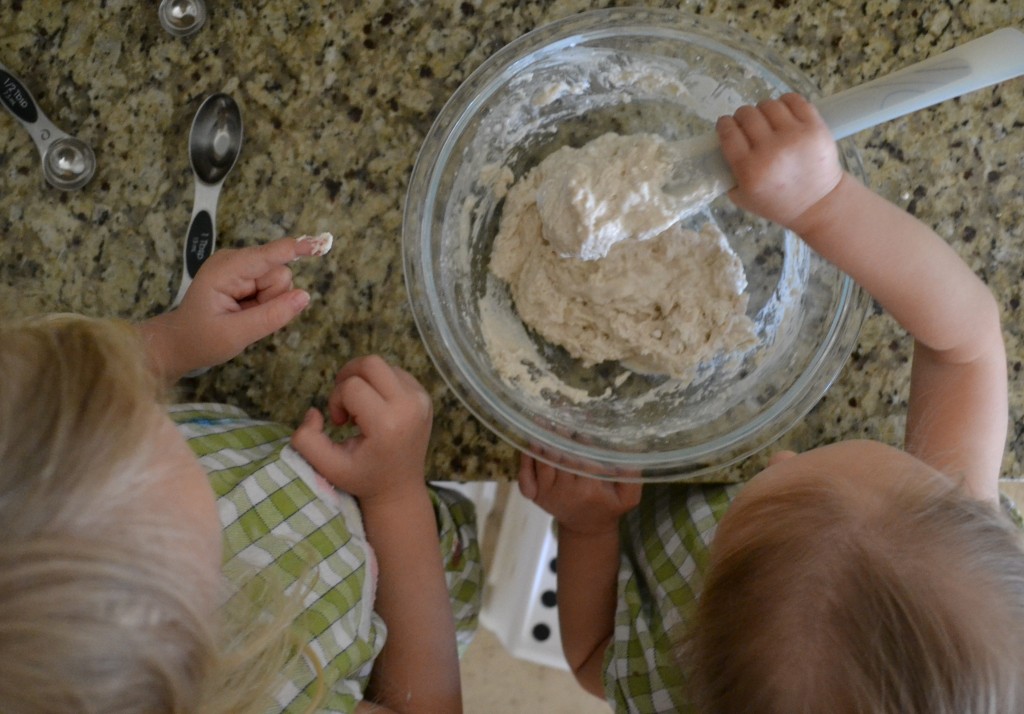 Mix in flour and olive oil per recipe, then let sit for 5-10 minutes.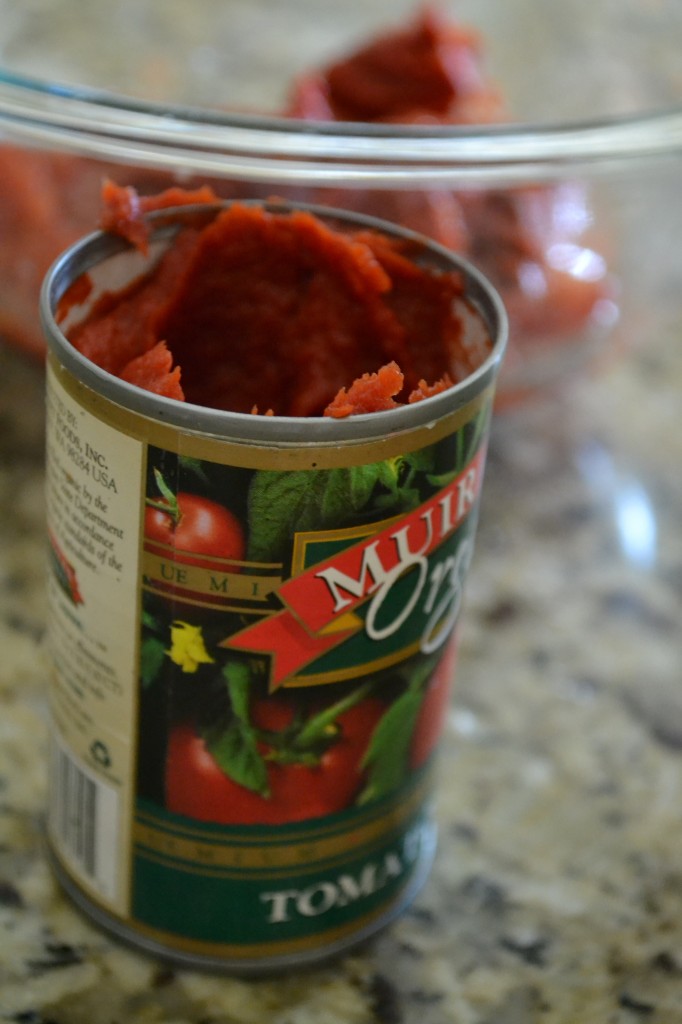 Step 3: While dough is resting, make sauce. We used one 15oz. can Muir Glen fire-roasted diced tomatoes, drained, mixed with 1 can tomato paste, and then added 1 teaspoon oregano, 1/2 teaspoon garlic powder, and 1/2 teaspoon onion powder. My daughter Maggie insisted on adding the spices in order of prettiness.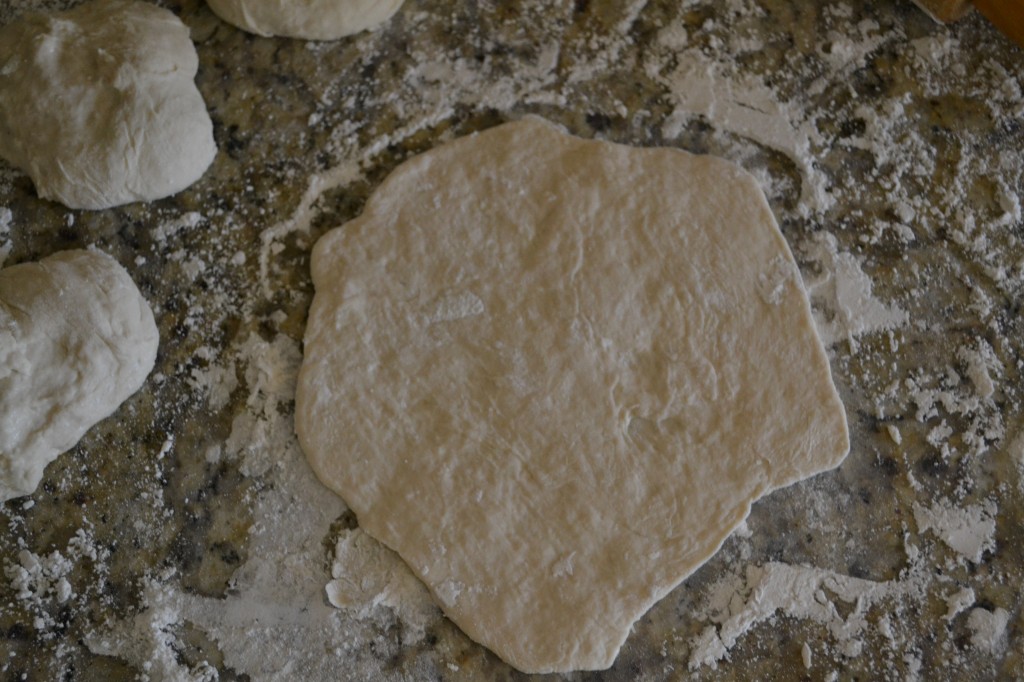 Step 4: Spread out generous amounts of flour on the counter and work dough until it is no longer sticky. Divide dough into four equal parts, adding more flour as necessary, and roll out into round disks. Don't make them too thick; they will puff up when cooked!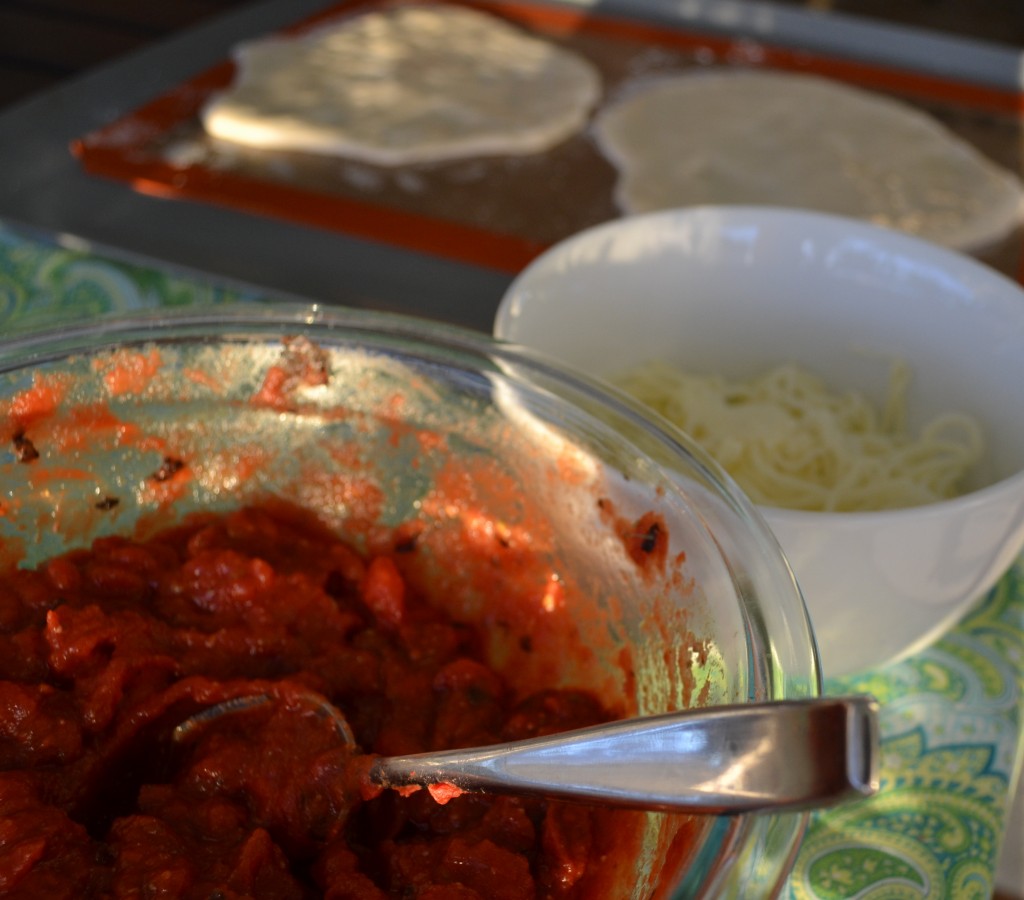 Step 5: Gather all your ingredients close to the grill.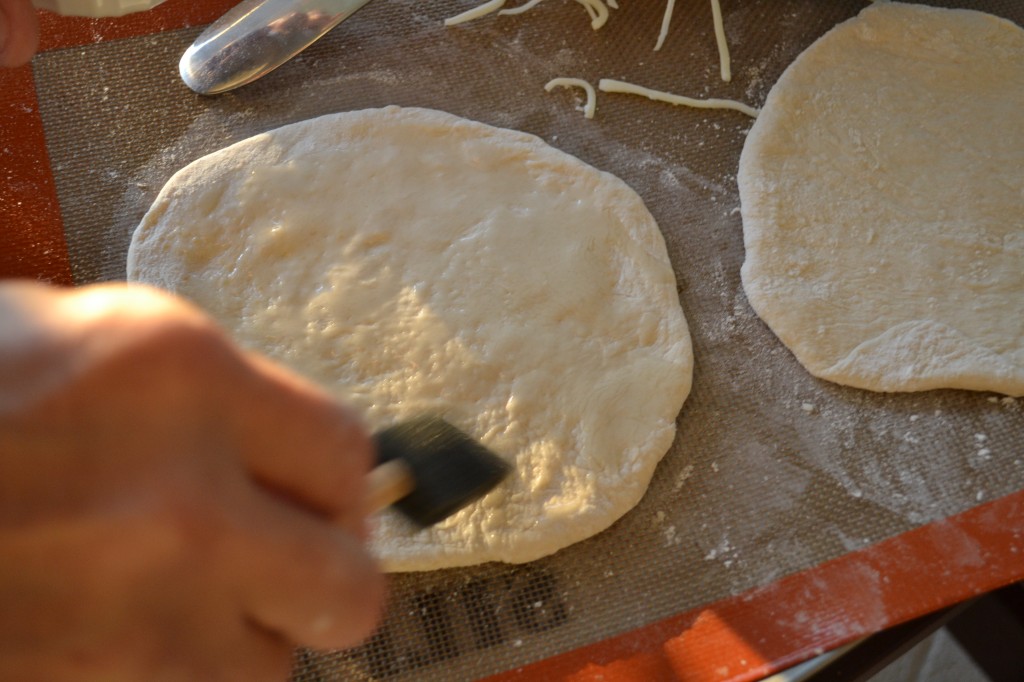 Brush one side generously with olive oil.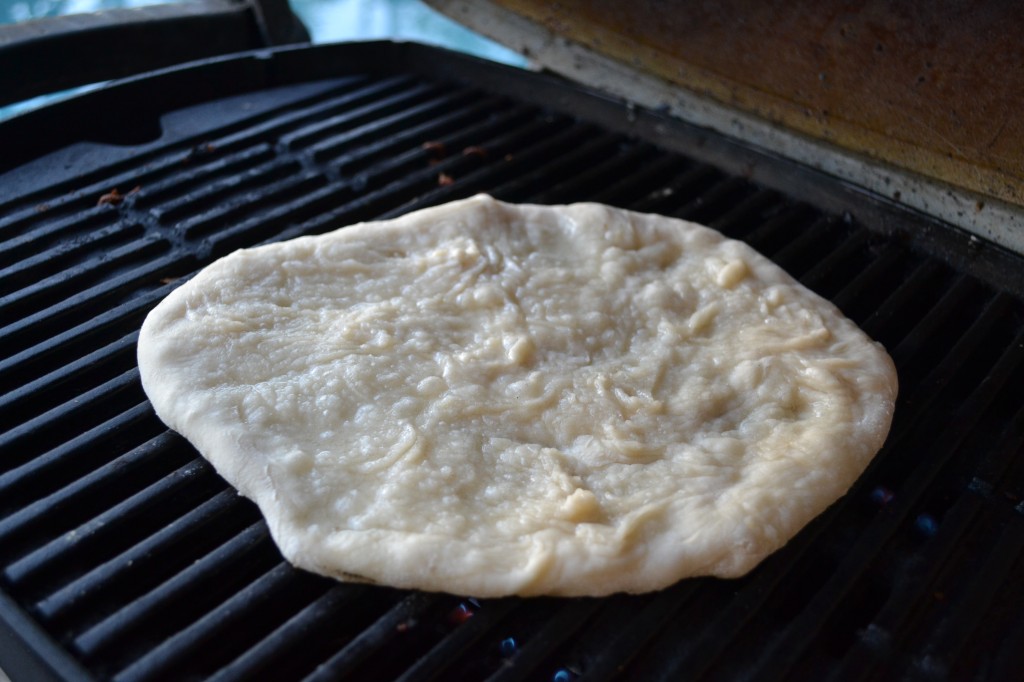 Place oiled side down on grill. Close lid and cook for approximately 3-5 minutes, depending on how hot the grill is and how crispy you like your crust.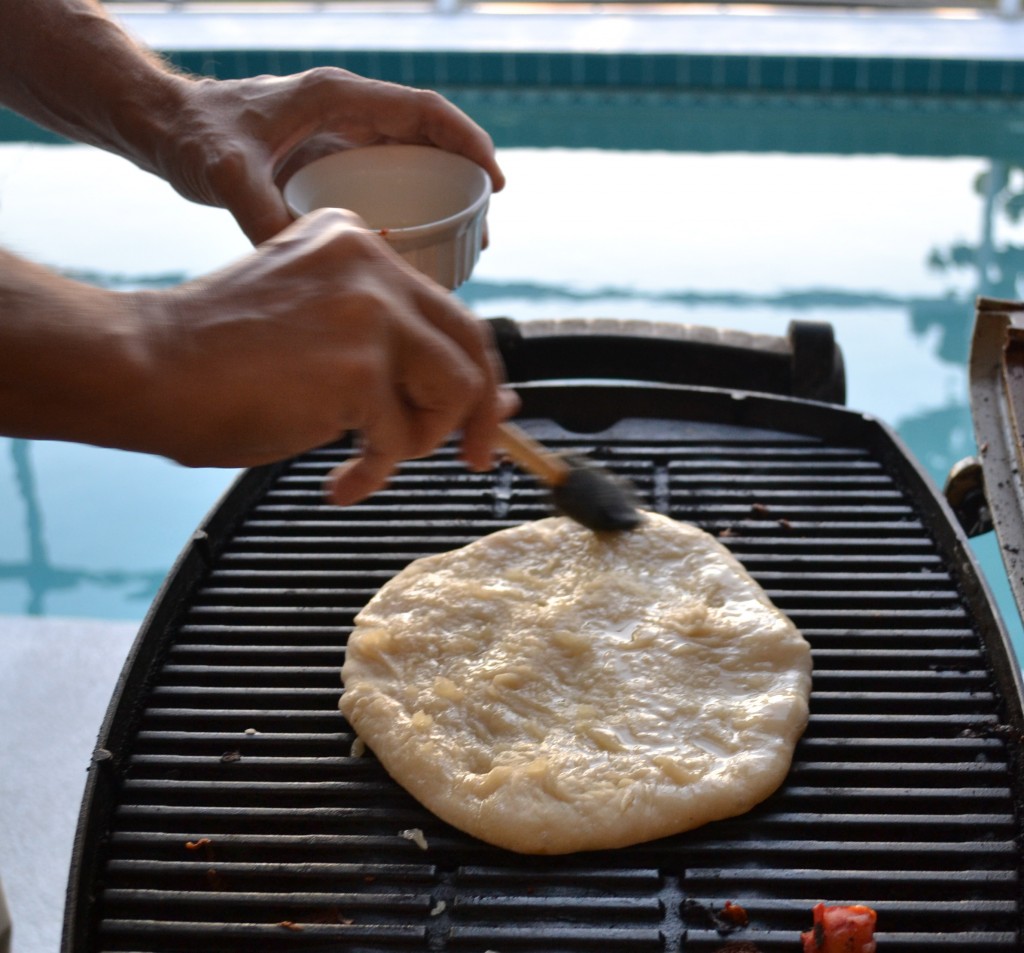 Brush other side generously with olive oil, then flip.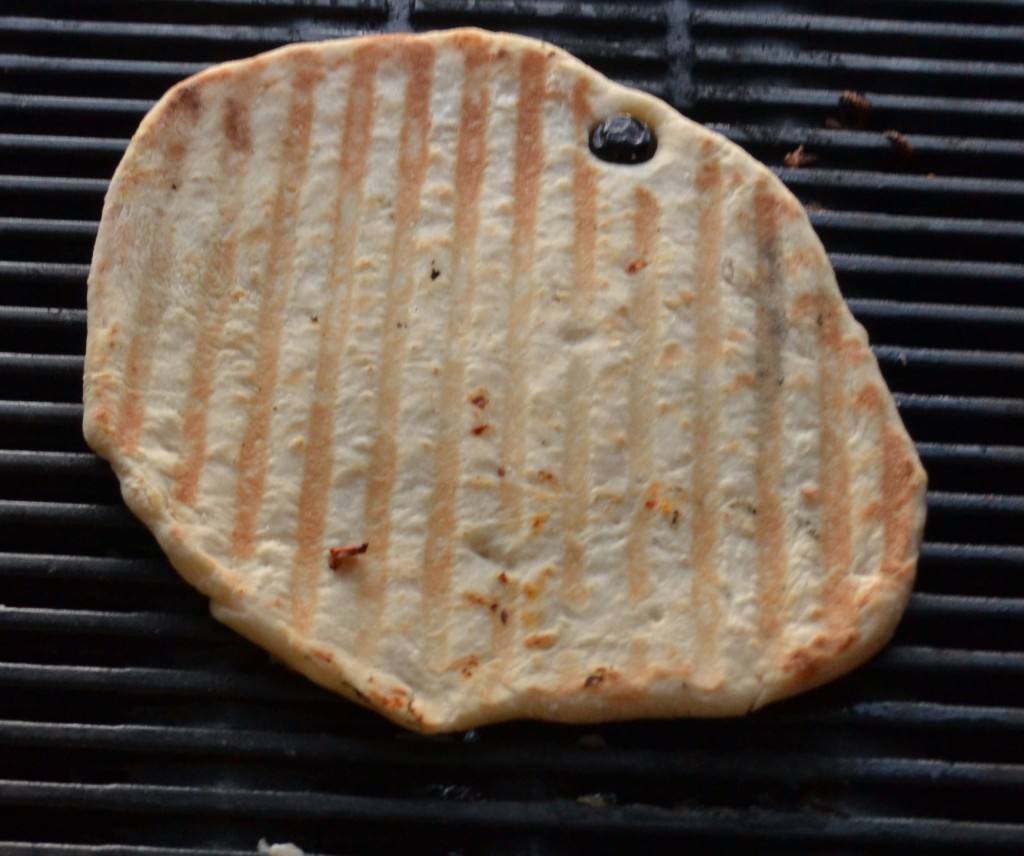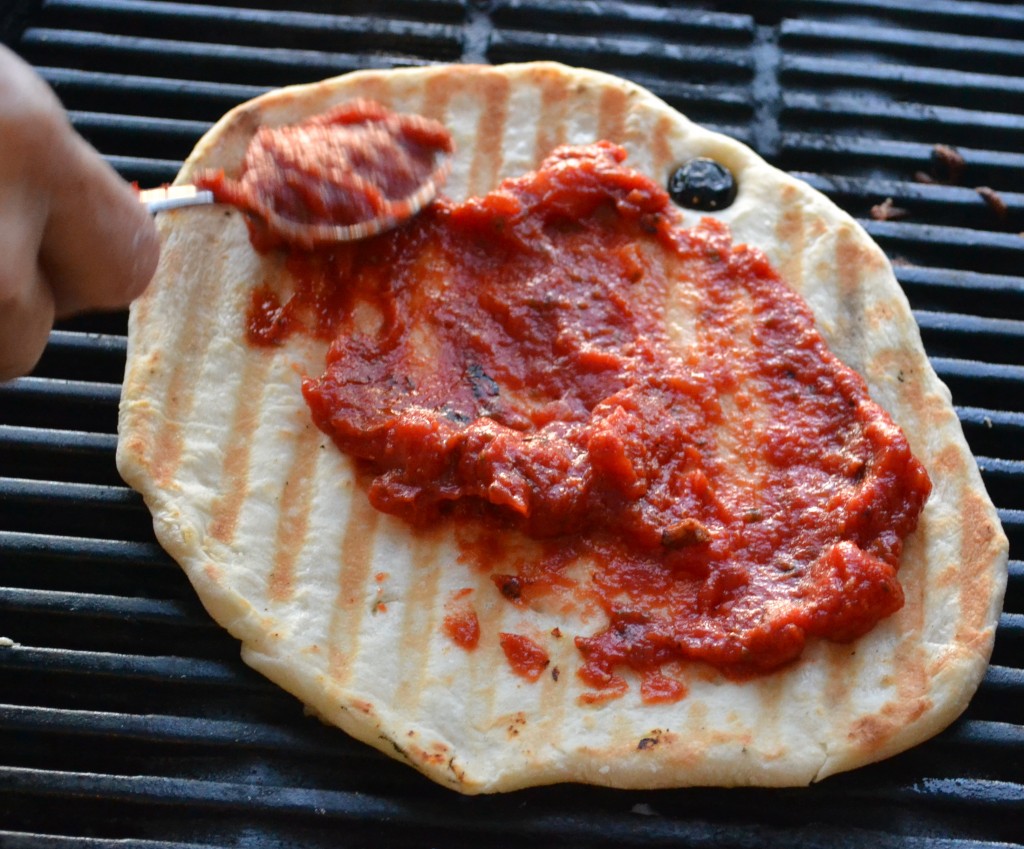 Add desired toppings, beginning with sauce and ending with cheese. (Tip: your cheese will melt better if you pre-heat your sauce.)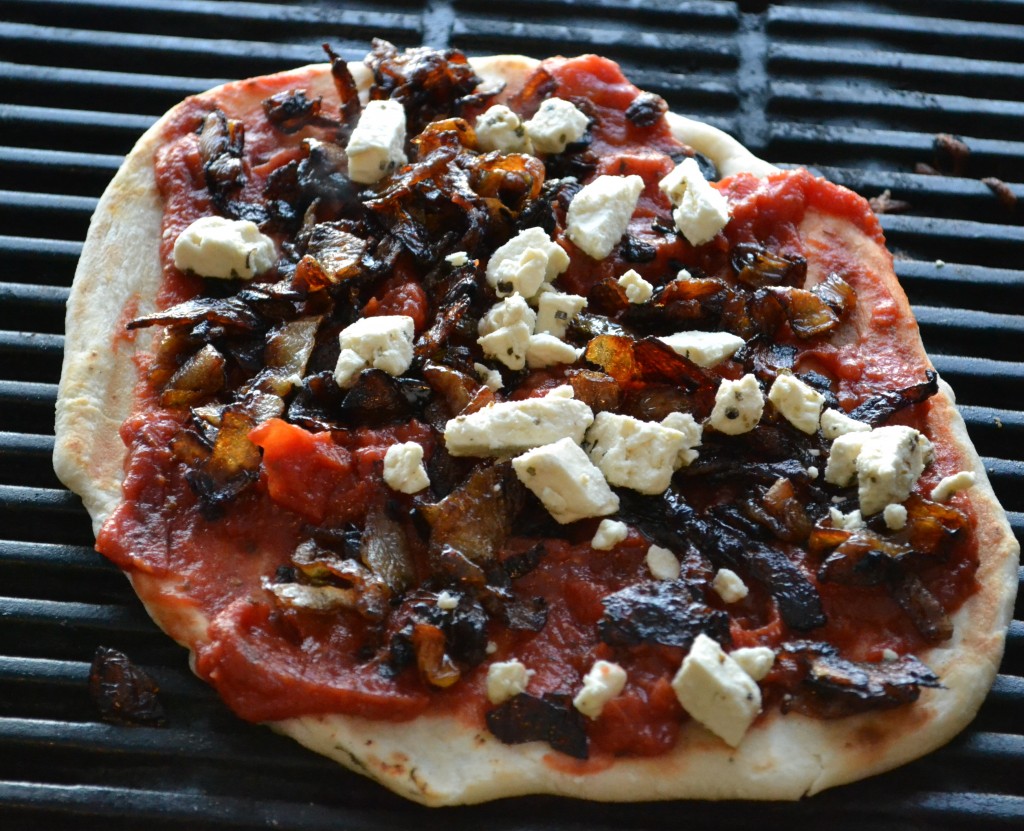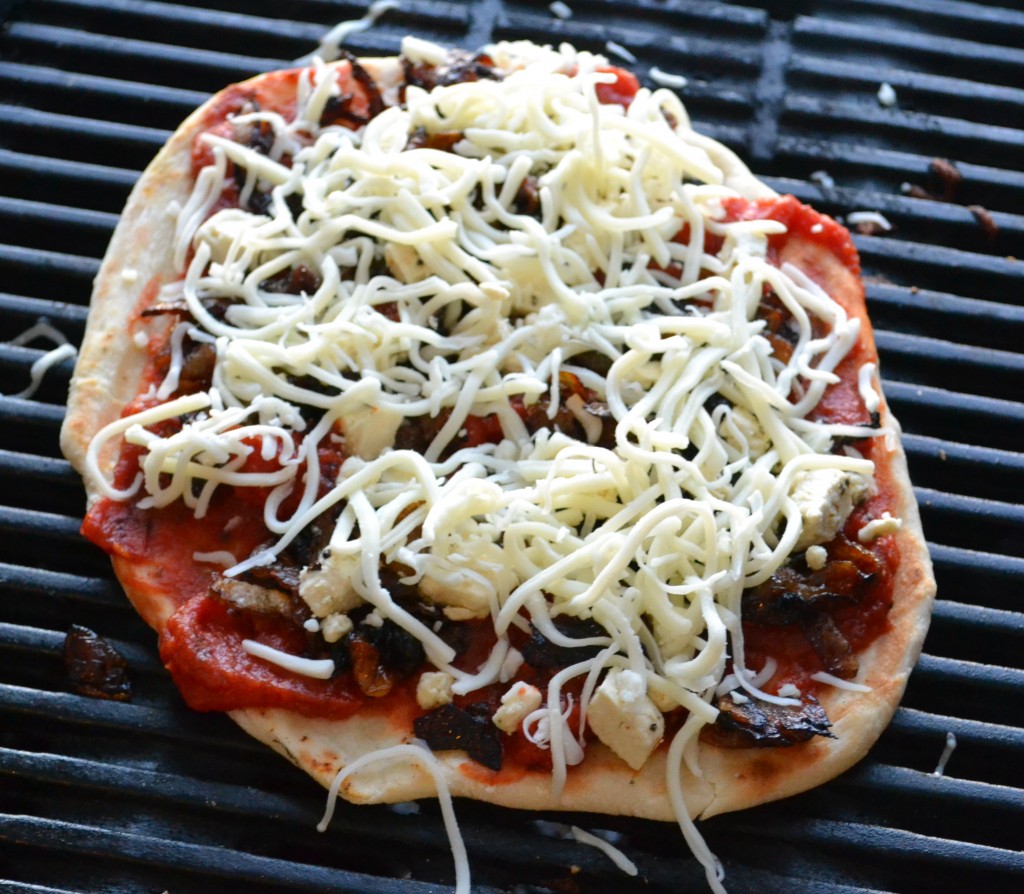 Close lid again and cook until cheese is fully melted.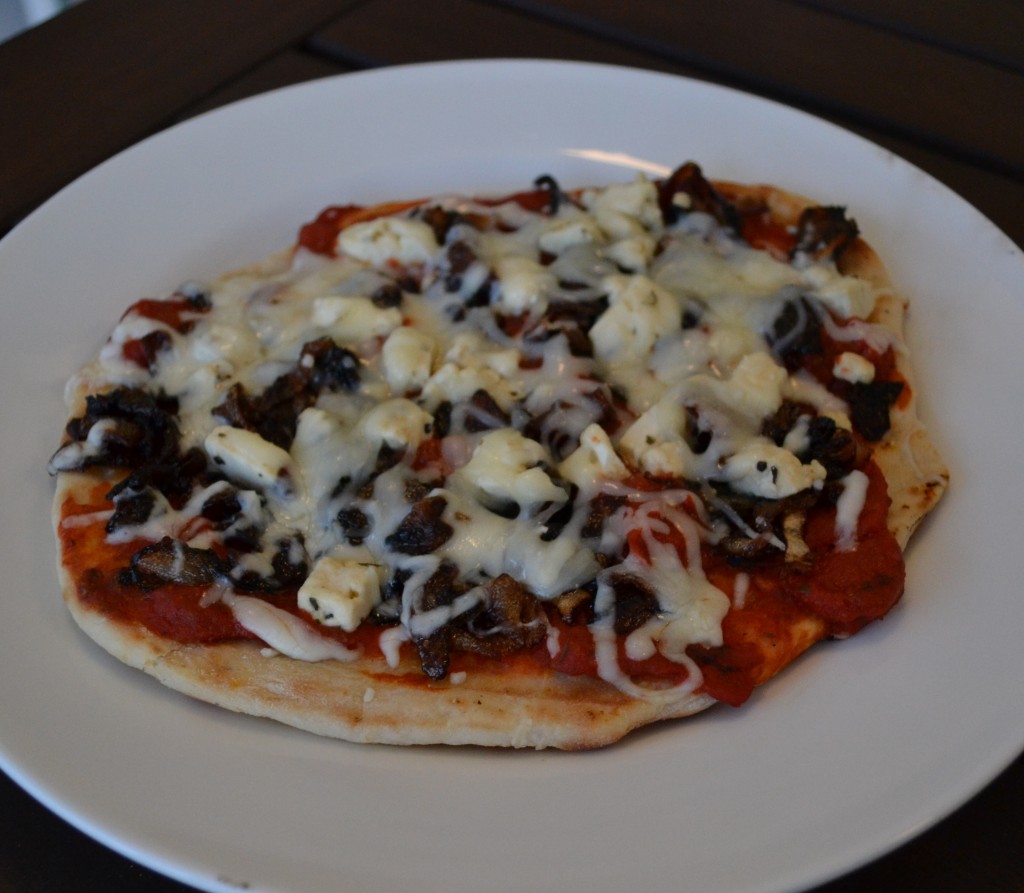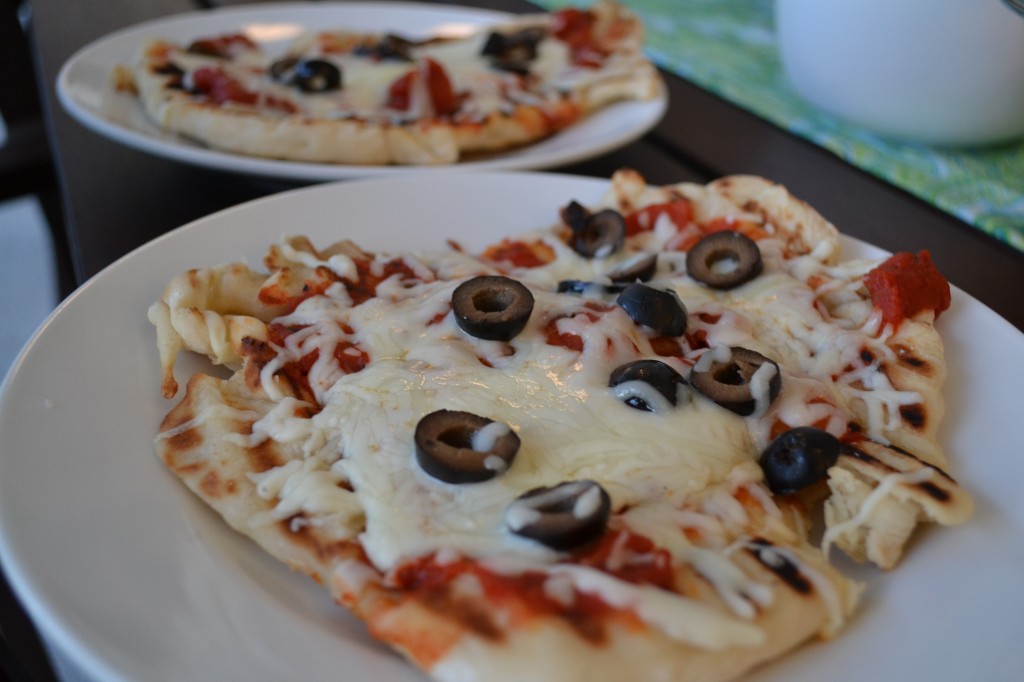 Hungry yet?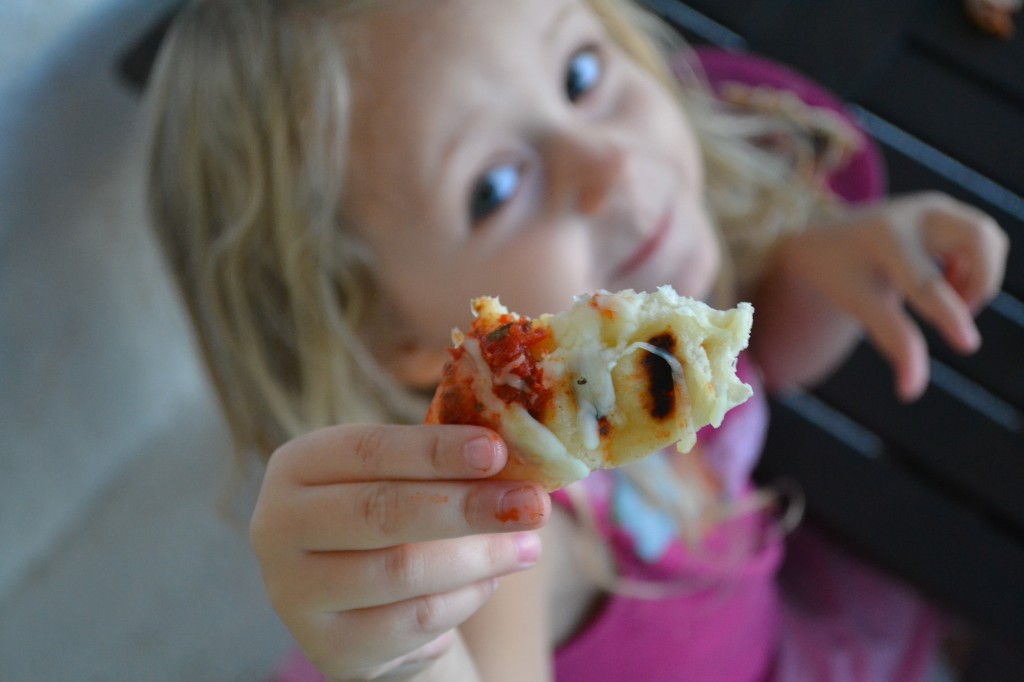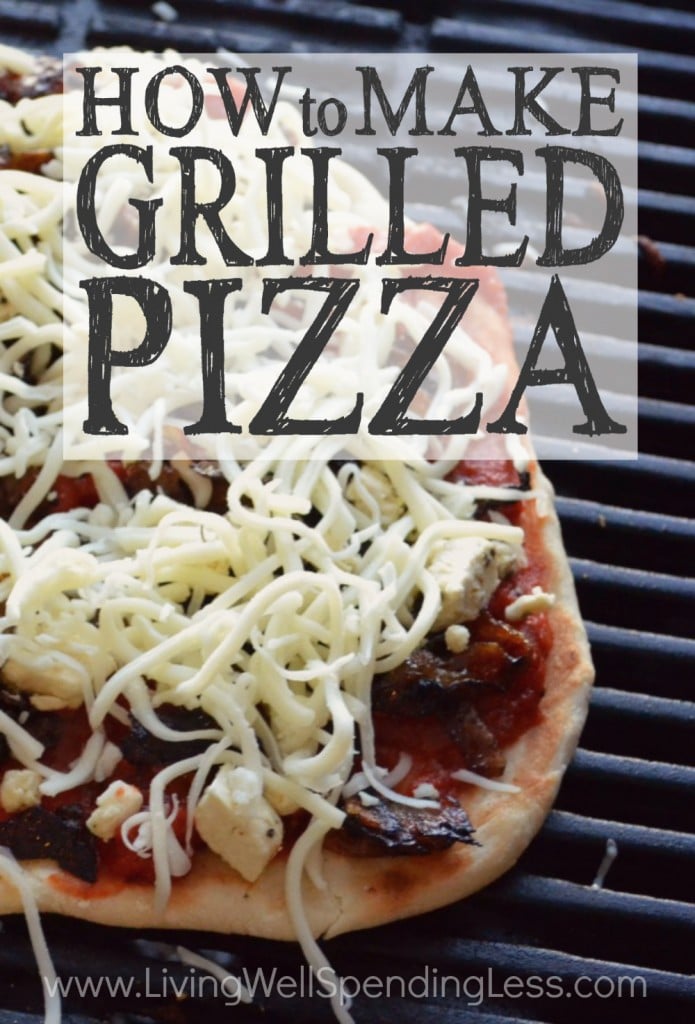 TAKE BACK CONTROL OF YOUR HOME LIFE
---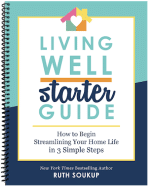 Ever feel like you just can't keep up? Our Living Well Starter Guide will show you how to start streamlining your life in just 3 simple steps. It's a game changer--get it free for a limited time!
If you love this resource, be sure to check out our digital library of helpful tools and resources for cleaning faster, taking control of your budget, organizing your schedule, and getting food on the table easier than ever before.