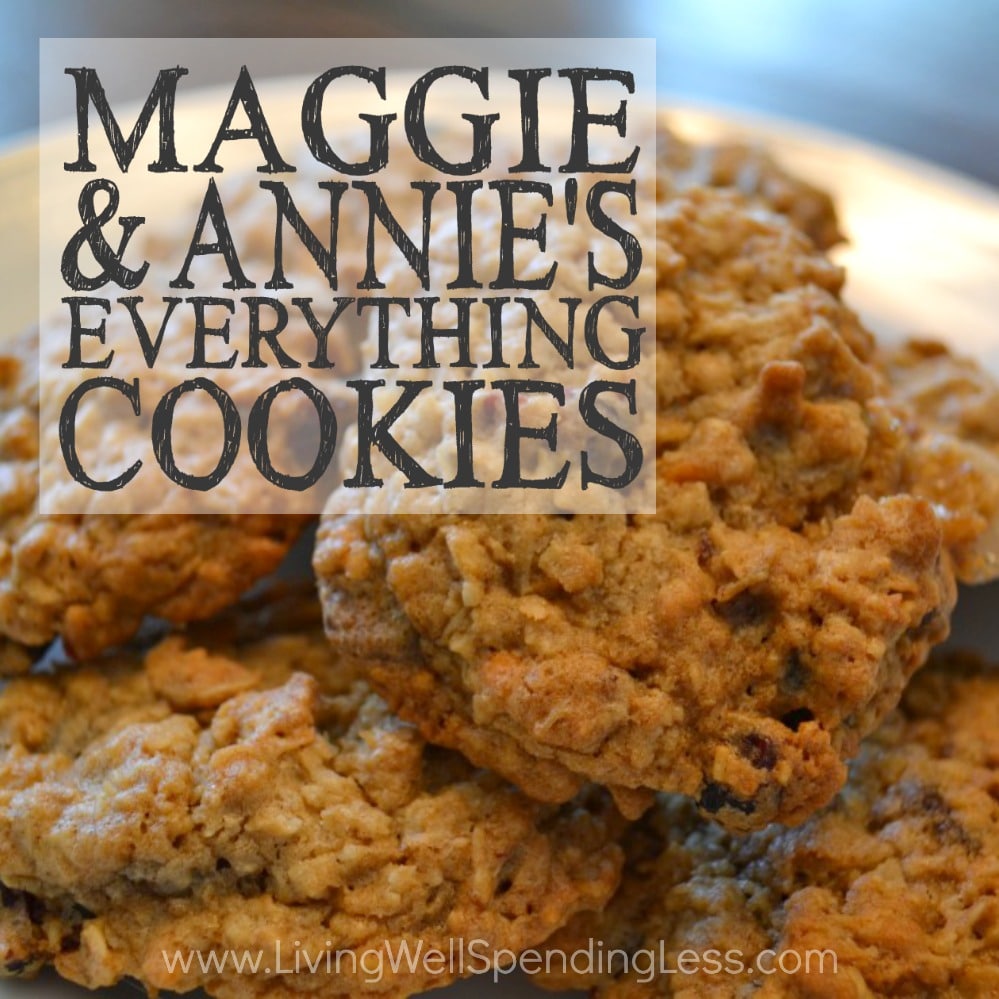 Maggie has been begging to make cookies for weeks now.
I love to bake, but I don't like having cookies around because then all I want to do is eat them.
And yes, even though we baked them just a few days ago, they're already long gone. But just the memory still makes me drool. I even tried freezing some of them to prevent myself from eating them all right away. But they taste delicious frozen too! (Especially two of them sandwiching a big scoop of vanilla ice cream. Mmmmmm….)
And for those of you who are baking challenged, don't worry. They are practically foolproof. We barely even measured. I just pulled all the ingredients I could find out of the cupboard and the girls decided how much of (almost) everything to put in.
Here is what you need:
1-1/2 c. flour 1 tsp. baking soda 2 tsp. ground cinnamon (they really like cinnamon!) 1/2 tsp. salt 1-3/4 sticks butter, softened (14 tbsp.) 3/4 c. packed brown sugar 1/2 c. white sugar 2 eggs 1-1/2 tsp vanilla 3 cups oats (quick or old fashioned, but not instant, uncooked) 1/2 c. coconut 1/3 c. raisins 1/3 c. craisins 1/3 c. chocolate chips 1/3 c. butterscotch chips 1/3 c. marshmallows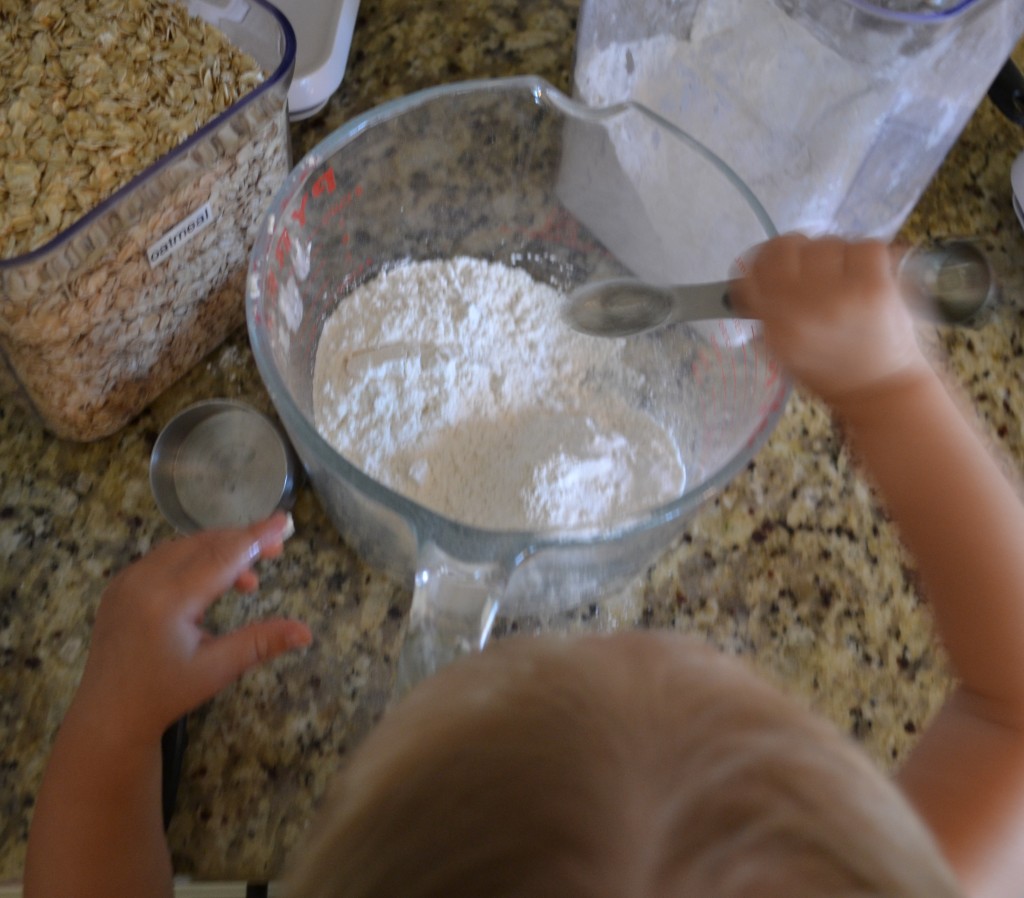 Step 1: In large bowl, mix together flour, baking soda, salt, & cinnamon; set aside.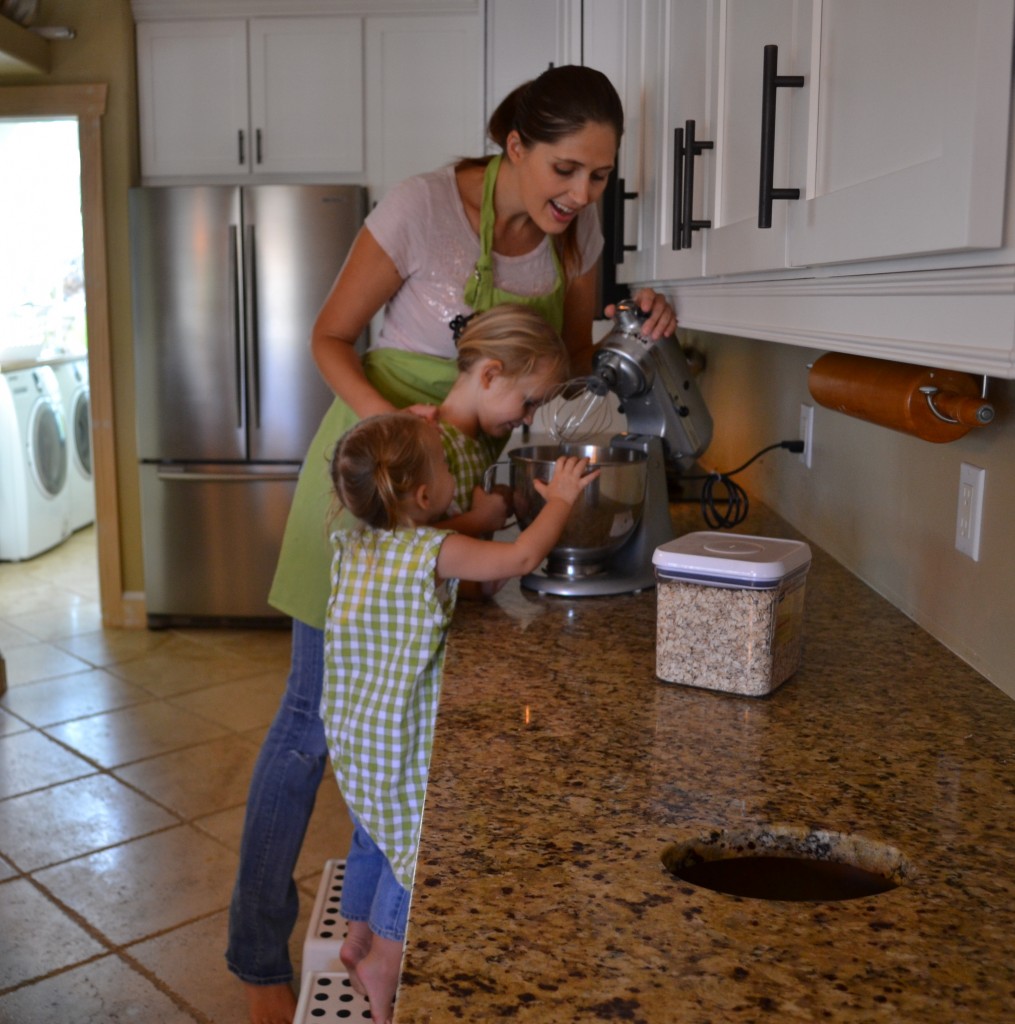 Step 2: In large bowl or KitchenAid, beat sugars and butter until creamy, about 2 minutes.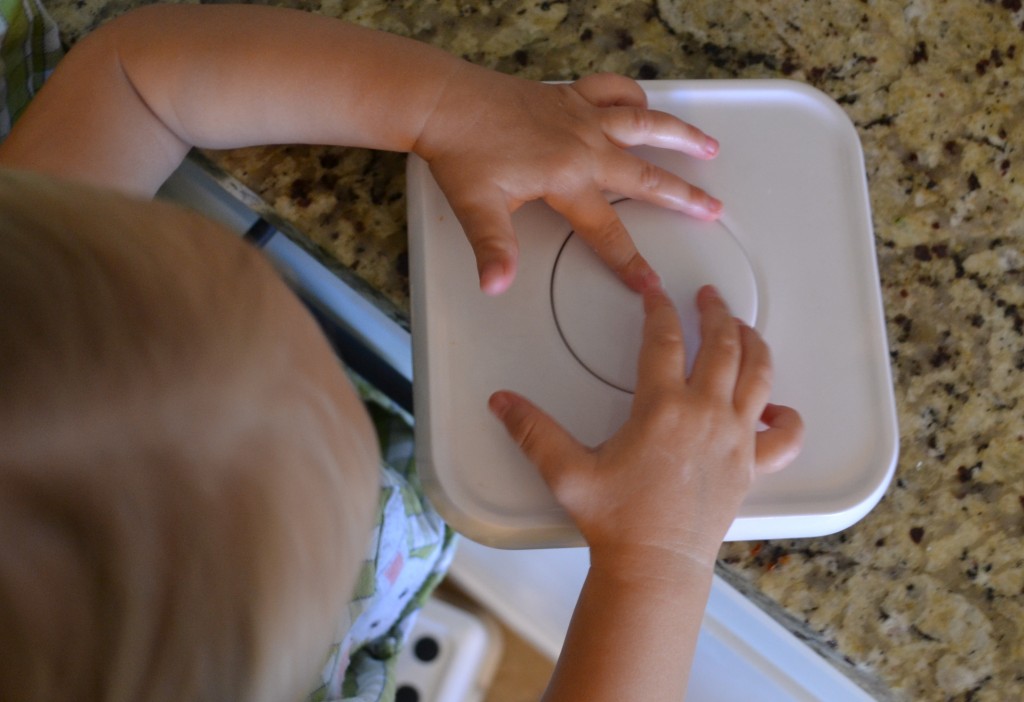 (Trouble was more entertained by my pop-top container lid than the cookies. Lots of you have asked about those. For the record, they are the OXO Good Grips POP Containers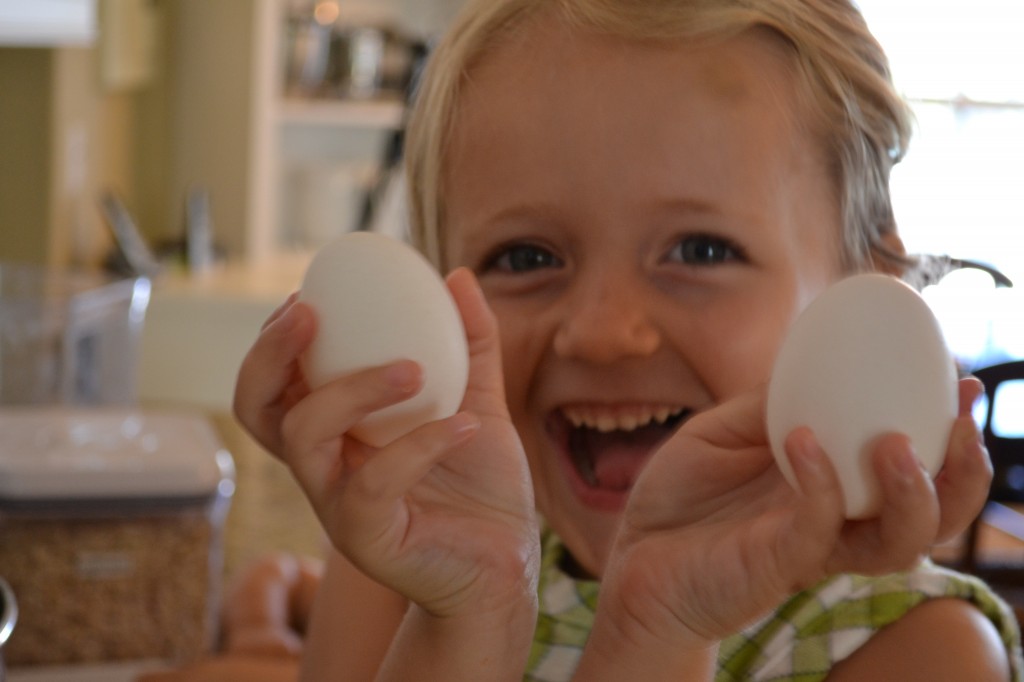 Step 3: Add eggs and vanilla; beat well.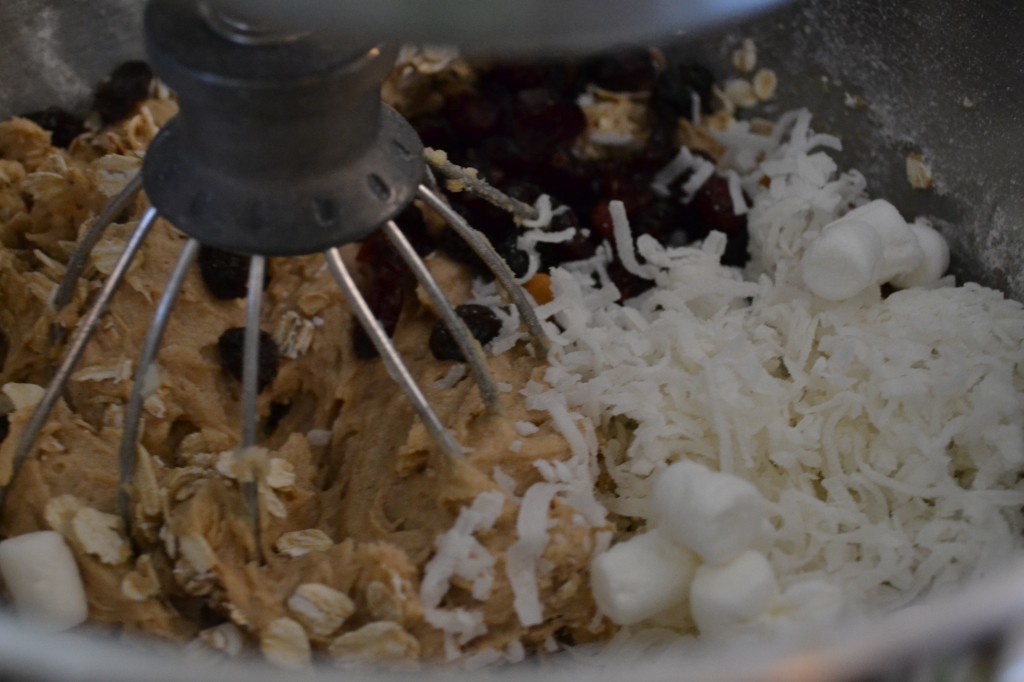 Step 4: Add dry ingredients to wet mixture; mix well. Add oats & coconut; mix well.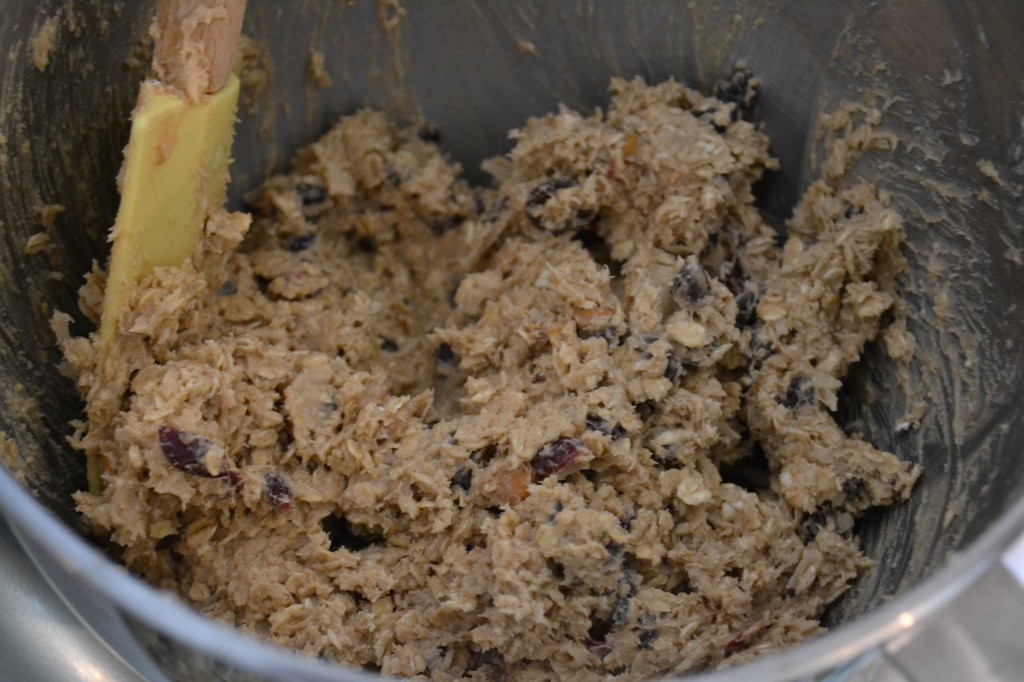 Step 5: Add mix-ins to taste. We added raisins, craisins, butterscotch chips, chocolate chips, & marshmallows, but you could also try nuts or M&Ms too.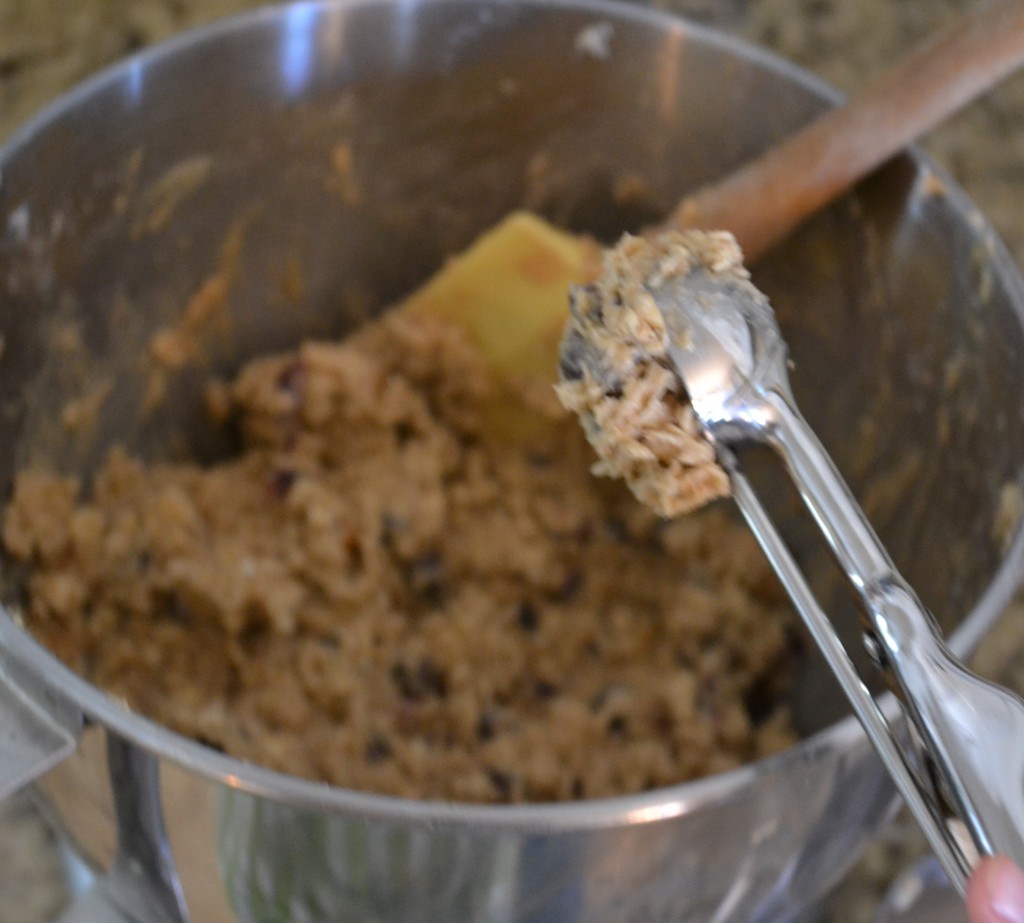 Step 6: Using cookie scoop or round spoon, scoop cookie dough into small balls and place on parchment-paper covered cookie pan. (DON'T skip the parchment paper! This is my true secret for perfect cookies every time!)  Bake at 350 degrees for 8-10 minutes. Let cool on wire racks.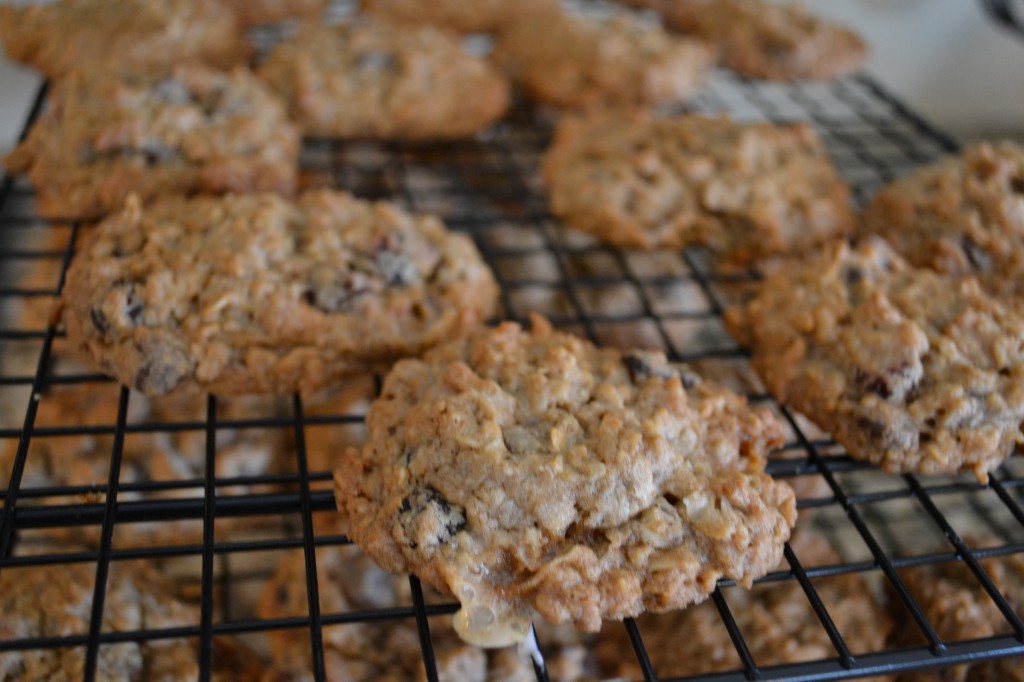 There are a lot of days that I feel like an epic failure as a mommy, but we had so much fun baking that as we sat there enjoying our first (of many) cookies, I couldn't help but feel like I had earned myself an A+ for the day.
So I was a little taken aback when Maggie suddenly burst into tears. Horrified,  I asked what was wrong, thinking she was hurt or poisoned or otherwise injured in some way.
Alas, she wailed "But mommy, I wanted to make FROSTING cookies!"
Sigh.
Maybe I'll get it right next time!