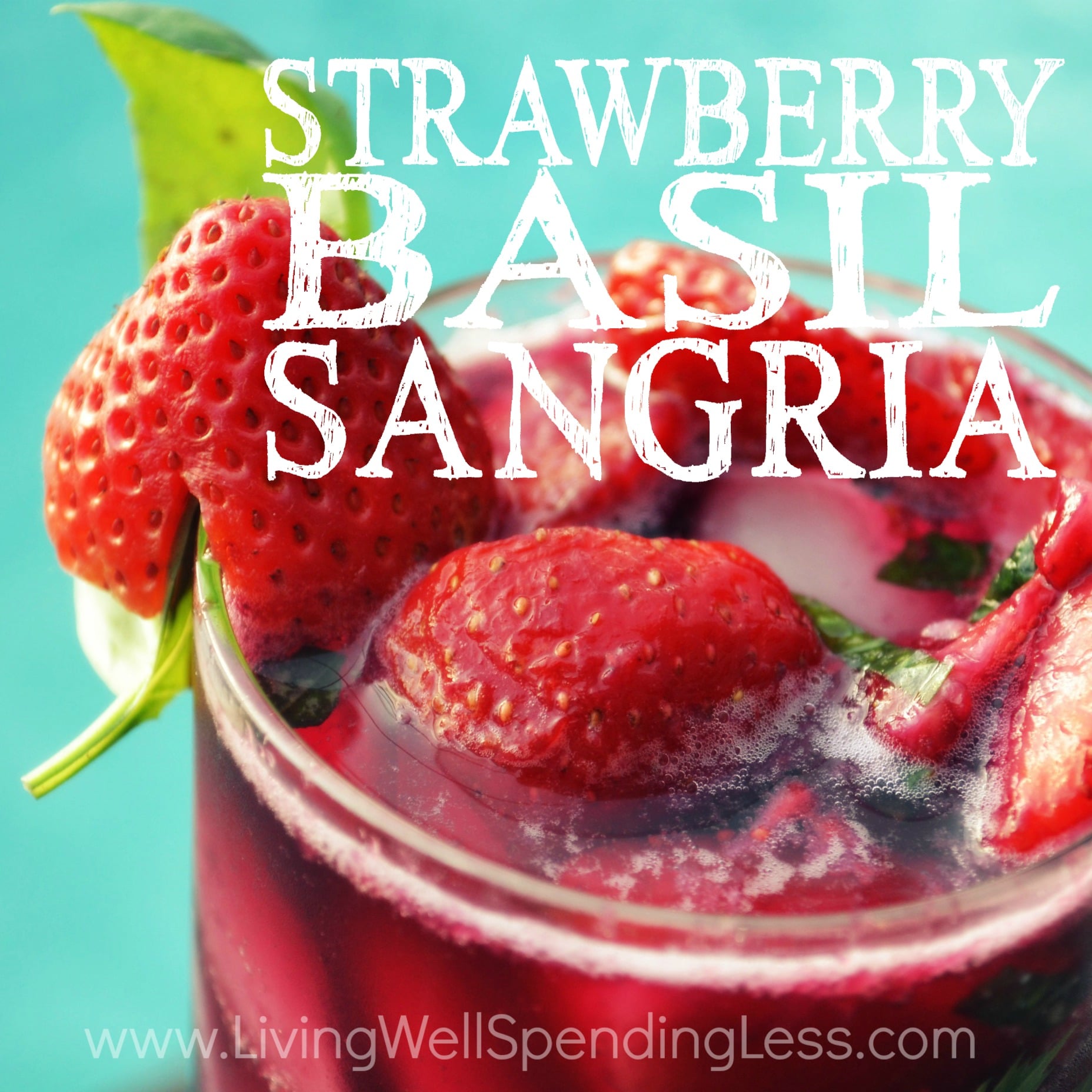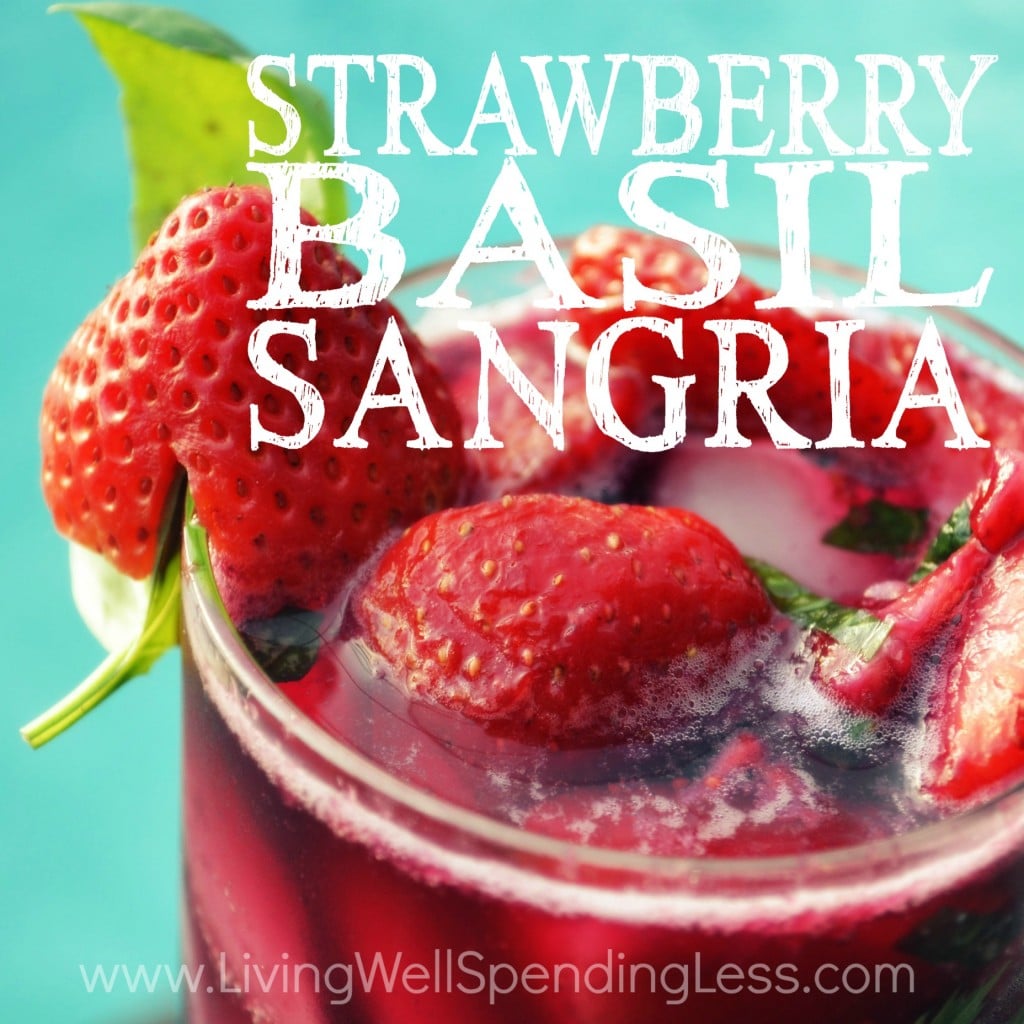 Mmmmmm….Sangria. Doesn't that picture just make you want to take the rest of the day off?
We are still enjoying our little Staycation this week, so instead of a boring food recipe, I thought today I'd share our Official Cocktail of Staycation 2012. I love making Sangria for parties but usually use citrus fruits–oranges, lemons, & limes. However, this week we got both strawberries AND basil in our Worden Farm box, so I thought I would try something new. I gotta say, it is pretty fabulous!
Strawberry Basil Sangria
8 strawberries, quartered 6 basil leaves, cut into
chiffonade slices
  3 tablespoons sugar 1/4 cup lemonade (orange juice would work too) 1/4 cup white rum 2 cups red wine (white wine would work just fine as well) ice sparkling water (optional)
~Serves 4~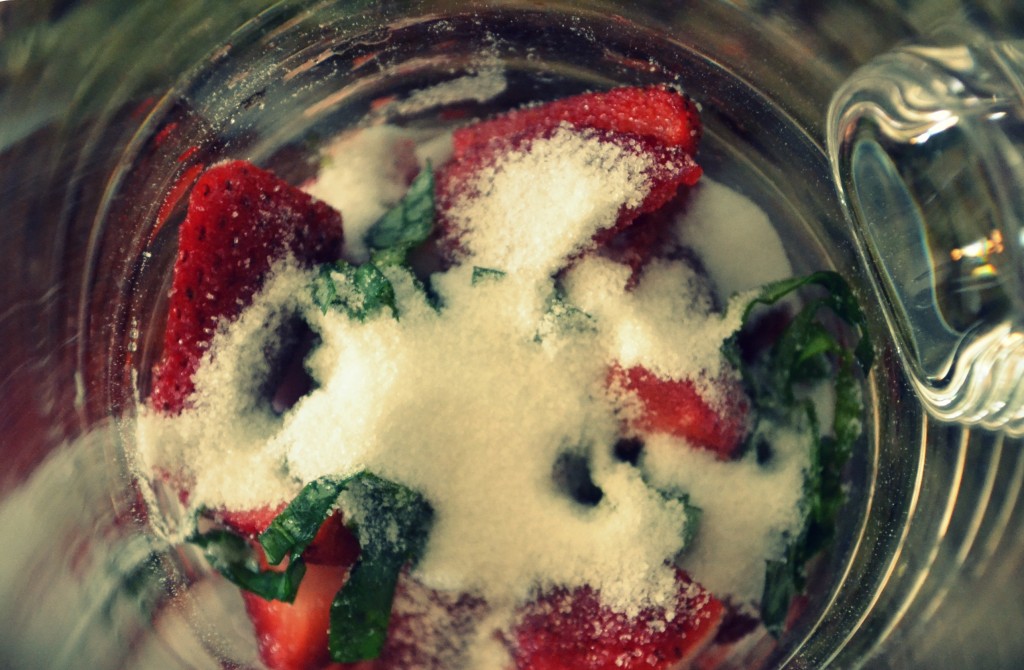 Step 1:  Place strawberries, basil, & sugar in the bottom of a cocktail or other small pitcher.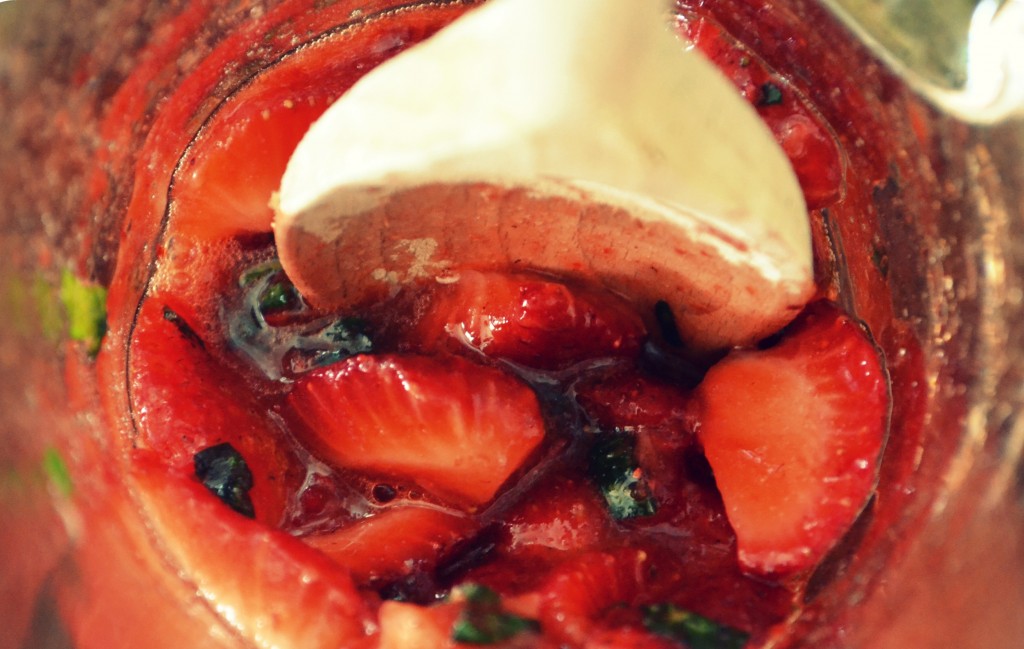 Step 2:  Muddle lightly using muddle stick or a wooden spoon. Strawberries don't have to be completely crushed, just smashed enough to make mixture nice and juicy. Add rum, juice, & wine & stir gently. Use immediately or refrigerate up to 1 day.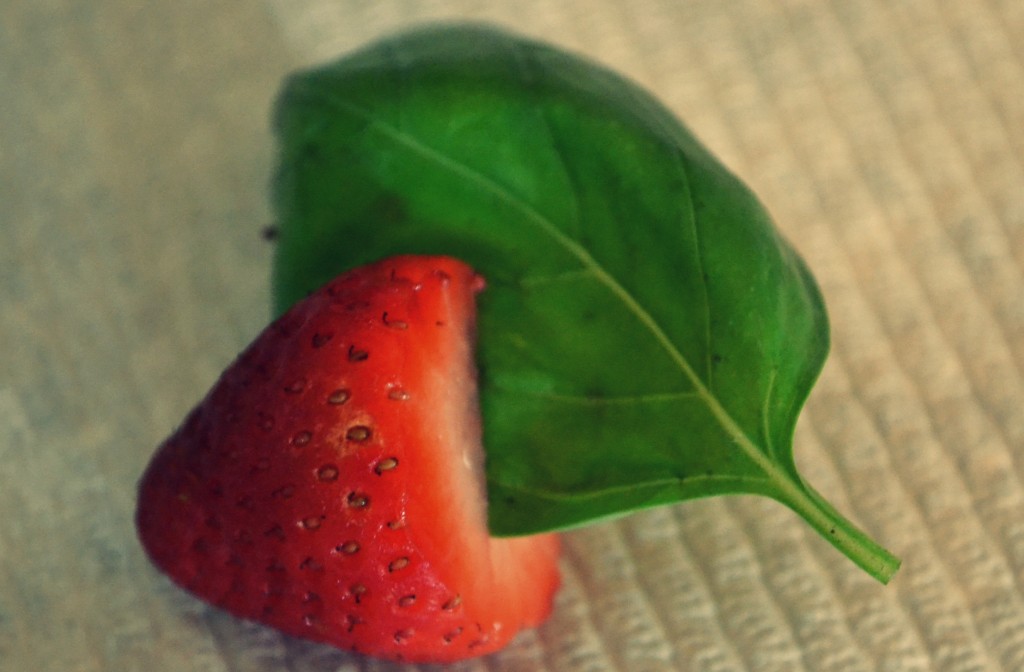 Step 3:  If you have any extra strawberries or basil, make a pretty garnish by cutting a slit in the strawberry and carefully placing a basil leaf in the slit. "It just gives it a little something extra, dontcha think?" 😉 (Bonus points if you can name the movie that quote is from.)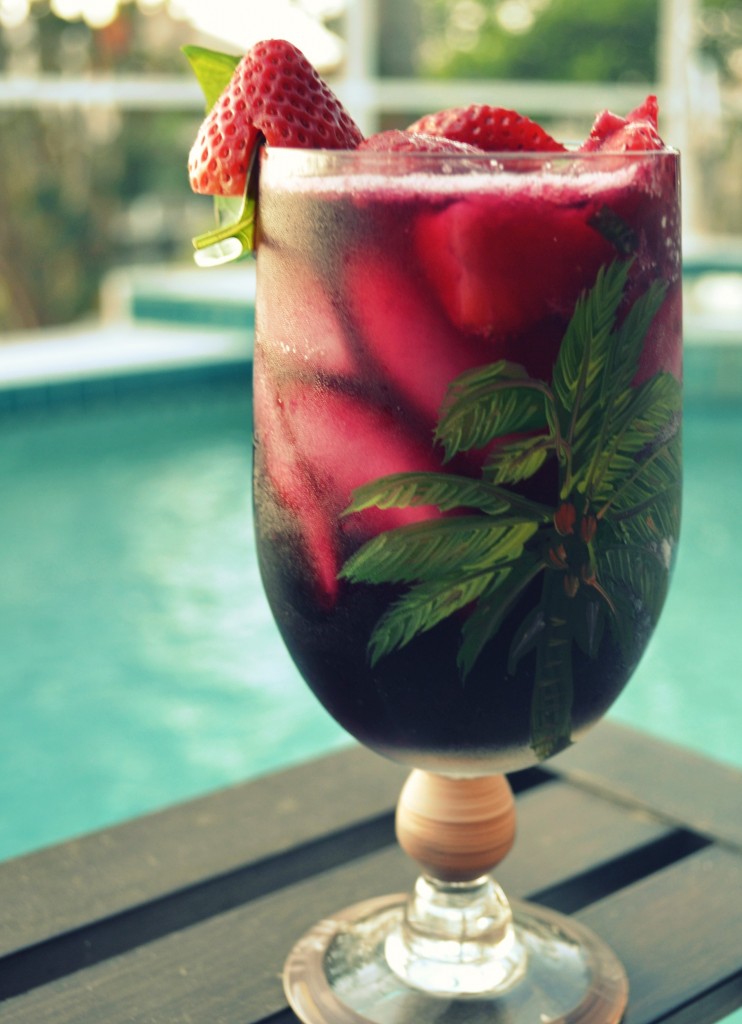 Step 4:  To serve, fill cup with ice. Pour in sangria, leaving about an inch at the top. Add splash of sparkling water & garnish.