Today we are welcoming Lauren from Lauren Greutman, who is sharing a fun & easy stuffed felt lion .
There are so many activities to entertain your children during the summer months outside, but what about when it is raining or just too hot? Rainy days during the summer seem to be the time when my children get restless and are looking for projects to do around the house, so I created a fun sewing project for my two oldest children who are ages 4 and 8.
We love doing crafts together as a family, and last month we made these Deck Candles for under $10.00 . Ever since then, my oldest has been asking me for another craft idea. He also started asking me to learn how to sew for a few months, since he tried it at his aunt's house. Once we had a rainy day, I knew that I had to get a craft together to occupy him, so I figured it was the perfect time to teach him how to sew. I thought sewing on felt would be the easiest way to teach him, so my husband drafted up this template to make a lion out of felt.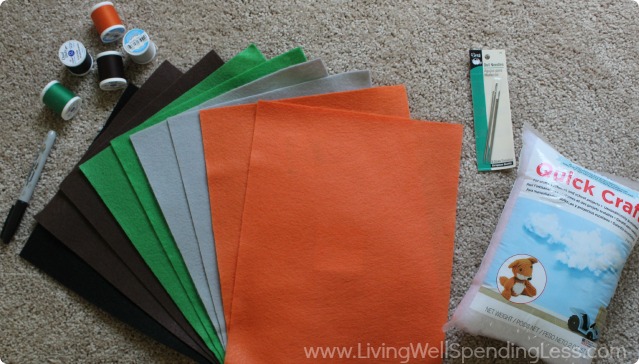 Here is what you need:
Lion template
Felt (different colors) Thread ( to match felt) Large sewing needles
craft stuffing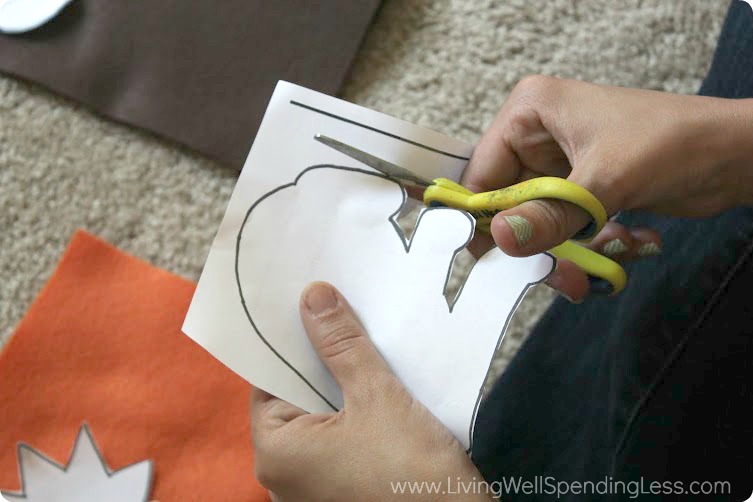 Step 1: Cut out the patterns from the template.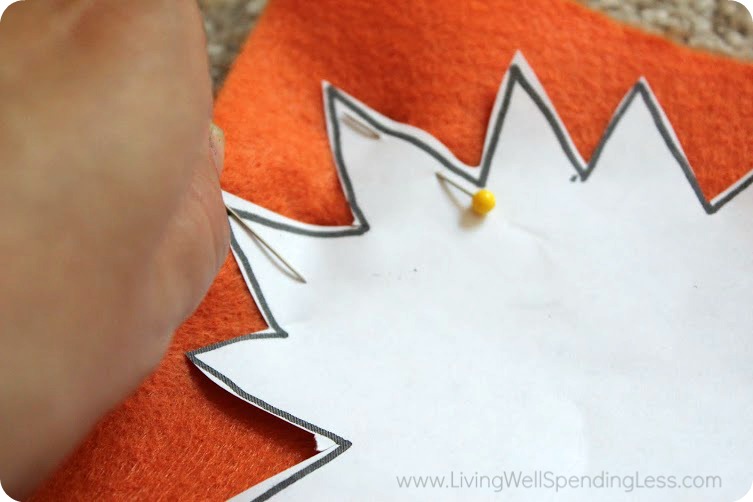 Step 2: I then pinned the patterns down onto the felt. I decided to use brown for the head and body, and orange for the mane of the lion.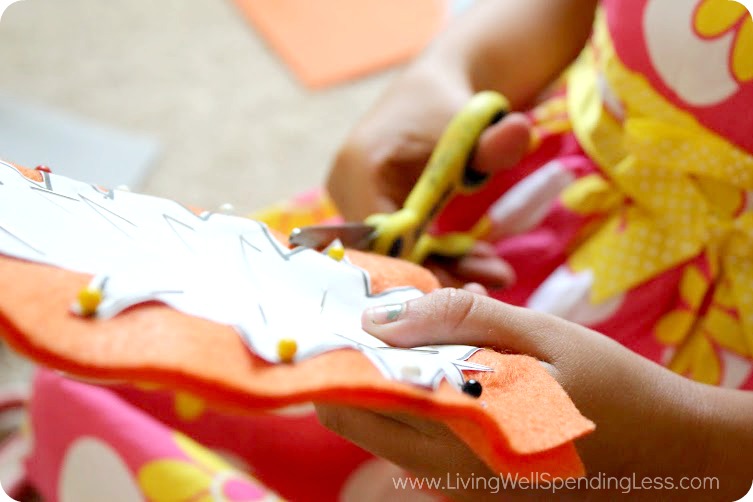 Step 3: Next cut around the pinned patterns. I had my 4 year old cut out the felt with some child friendly sewing scissors. Then when he had all the felt pieces cut out we could start sewing them together.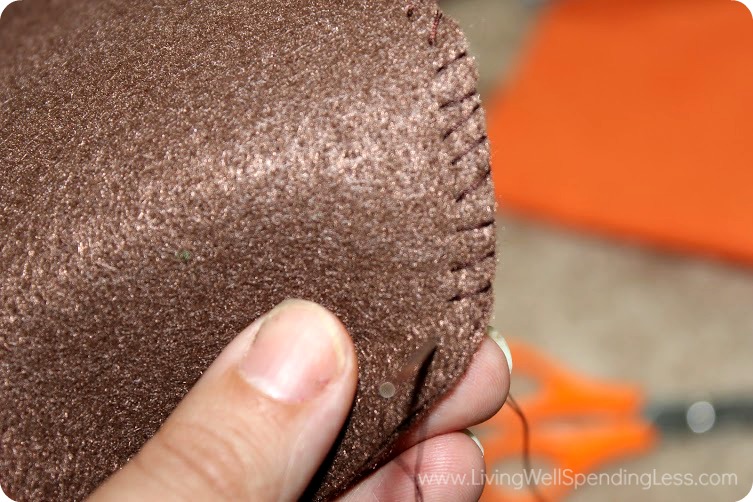 Step 4: Start sewing. I taught them both how to use a cross over stitch. You go from one side of the fabric to the other, pull through. This loops the thread over the edge of the felt, securing it a little better. Plus it is prettier since you will see all the stitching. STOP– Don't forget to leave an opening on all 3 parts of your lion so you can stuff him.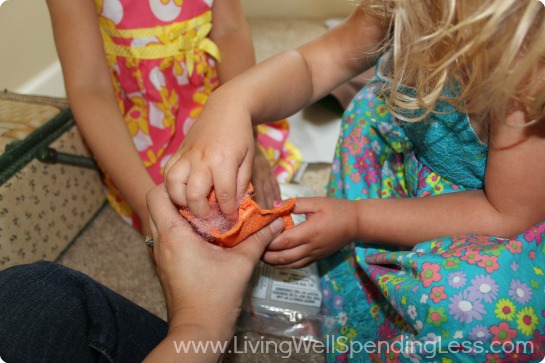 Step 5: Stuff each part of your lion. You can use a pencil to push the stuffing into each part of the lion's mane and other body parts. Then finish stitching it up.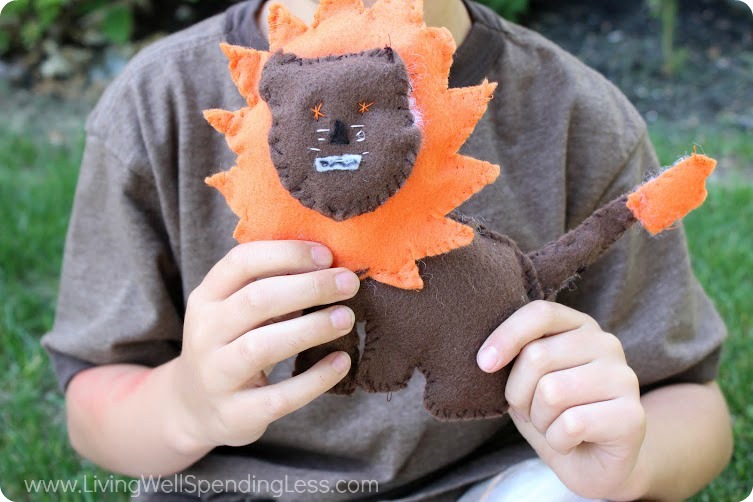 Step 6: Give your lion some character. I decided to stitch eyes, whiskers, and a nose on the lion. My son insisted that he needed to draw teeth onto the piece of felt that I was going to use for a mouth. Since this activity was designed for him, I chose to put aside my desire for making a Pinterest perfect activity, and let him design the animal he loved.
After I stitched the face, I went on to attach the mane to the body. I simply sewed through both the body and the mane. I sewed through the place on the mane where I would be covering it up with the head eventually. That way you wouldn't see all the extra stitching. Once the mane was attached to the body I then went ahead and stitched the head onto the mane. My son then came to me with a tail that he had stitched all by himself! We put that on last.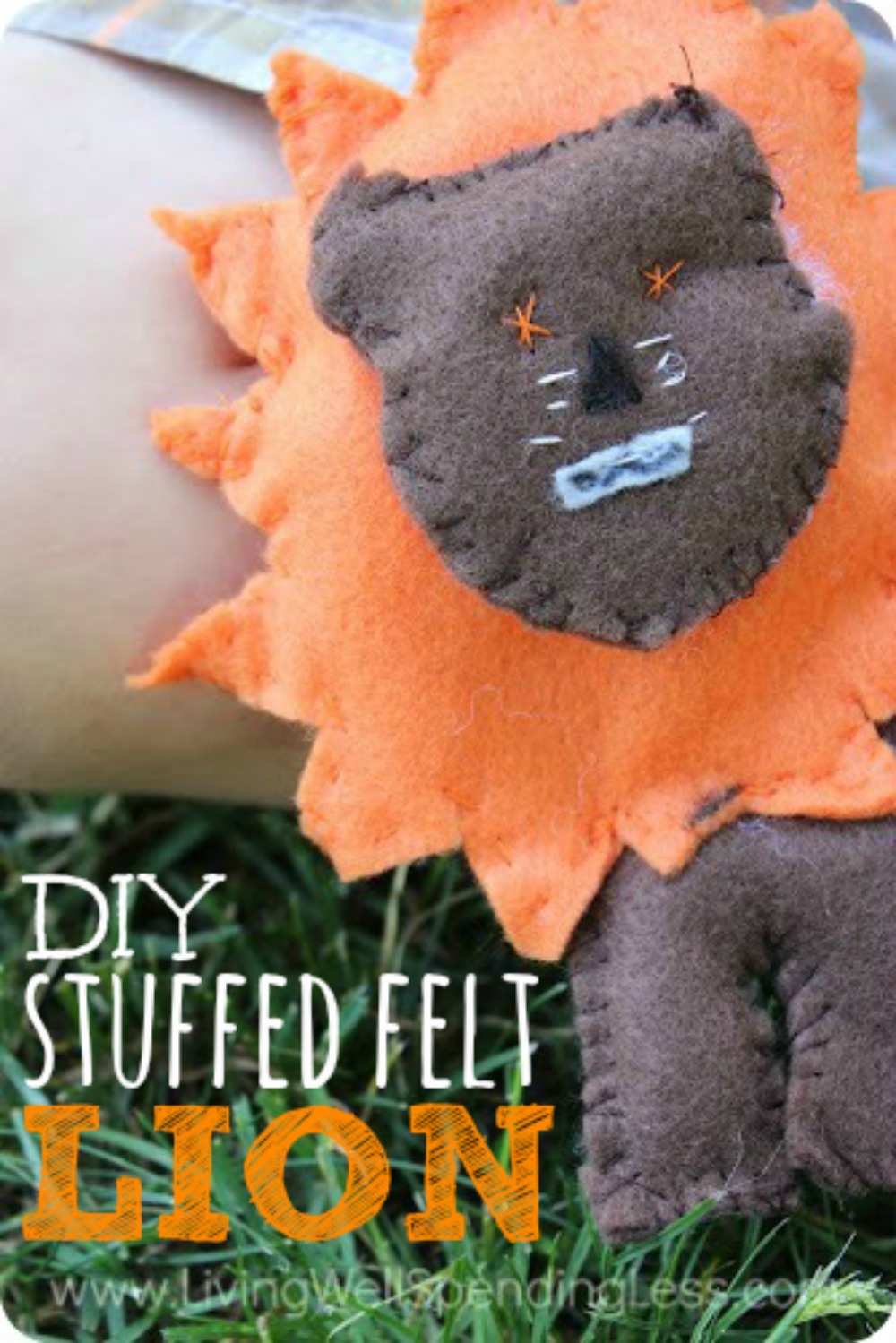 This was the perfect rainy day craft for us; it helped me occupy my children for the entire day. They used a lot of creativity and best of all; it was under $15.00 for the entire craft. My son loved this craft so much that he made a snake all by himself later on in the day, he did need a little bit of help knotting the thread before starting the project but other than that, he did it all himself!
* * *
What are your favorite rainy day activities?
TAKE BACK CONTROL OF YOUR HOME LIFE
---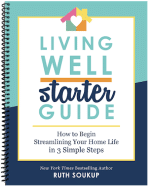 Ever feel like you just can't keep up? Our Living Well Starter Guide will show you how to start streamlining your life in just 3 simple steps. It's a game changer--get it free for a limited time!
If you love this resource, be sure to check out our digital library of helpful tools and resources for cleaning faster, taking control of your budget, organizing your schedule, and getting food on the table easier than ever before.